Facebook owner Meta to lay off 11,000 staff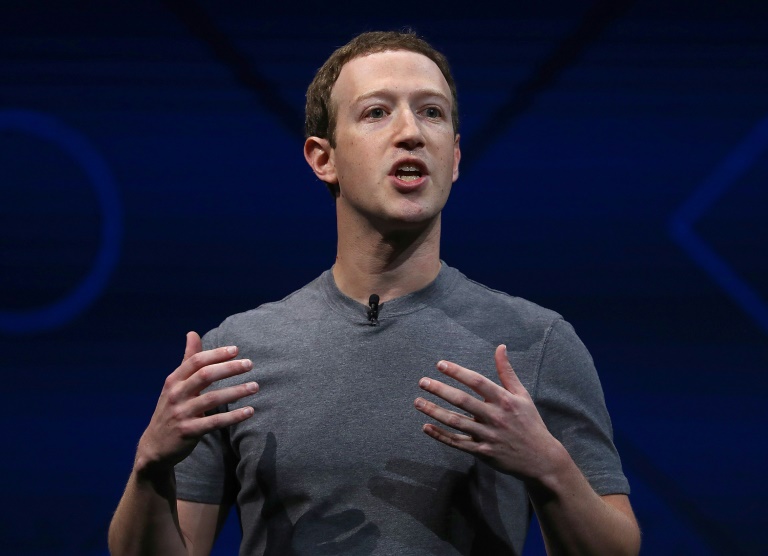 Facebook owner Meta will lay off more than 11,000 of its staff in "the most difficult changes we've made in Meta's history", boss Mark Zuckerberg said on Wednesday.
He said the cuts represented 13 percent of the social media titan's workforce and would affect its research lab focusing on the metaverse as well as its apps, which include Facebook, Instagram and Whatsapp.
The tech industry is in a serious slump and several major firms have announced mass layoffs — Twitter's new owner Elon Musk fired half its staff last week.
"I want to take accountability for these decisions and for how we got here," Zuckerberg said in a note to staff.
"I know this is tough for everyone, and I'm especially sorry to those impacted."
Ad-supported platforms such as Facebook and Google are suffering with advertisers looking to cut costs as they struggle with inflation and rising interest rates.
Zuckerberg told staff he had expected the boost in e-commerce and online activity during the Covid pandemic to continue, but added: "I got this wrong, and I take responsibility for that."
– Metaverse woes –
The downturn has affected companies across the sector, with Apple and Amazon also recently announcing results that disappointed investors.
But Meta also faces some unique problems of its own.
Investors have been worried about Zuckerberg's decision to devote billions of dollars to developing the metaverse, an immersive version of the web accessed via virtual reality headsets.
Zuckerberg renamed the company to Meta a year ago to reflect the commitment to the project, but the division working on metaverse technology has since made losses of more than $3.5 billion.
He has hinted several times this year that belt-tightening measures were just around the corner and said in his letter on Wednesday that staff layoffs were a "last resort".
Meta would also keep a hiring freeze going into next year, he said, and other spending cuts were envisaged.
"Fundamentally, we're making all these changes for two reasons: our revenue outlook is lower than we expected at the beginning of this year, and we want to make sure we're operating efficiently," he wrote.
Last month, Meta announced profits of $4.4 billion in the third quarter, a 52 percent decrease year-on-year, causing its stock price to fall 25 percent.
The slump in profits comes despite its platforms dominating the world in terms of users — Facebook alone claims to have around two billion people who log on daily.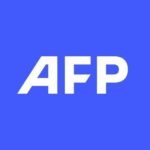 With 2,400 staff representing 100 different nationalities, AFP covers the world as a leading global news agency. AFP provides fast, comprehensive and verified coverage of the issues affecting our daily lives.
Google opens chatbot Bard for testing in US and UK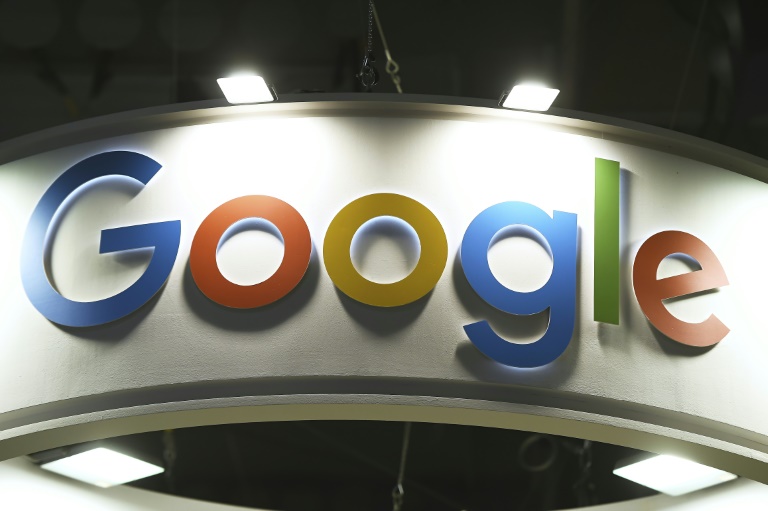 Google on Tuesday invited people in the United States and Britain to test its AI chatbot, known as Bard, as it scrambles to catch up with Microsoft-backed ChatGPT.
Bard, ChatGPT and other similar apps churn out essays, poems or computing code on command, though they come with warnings that the information they create can be incorrect or inappropriate.
People wishing to play with Bard can sign up on a waiting list at bard.google.com website, distinctly separate from the tech giant's search engine.
Google CEO Sundar Pichai said in a tweet that the move is an "early experiment" allowing people to collaborate with generative artificial intelligence (AI).
"We've learned a lot so far by testing Bard, and the next critical step in improving it is to get feedback from more people," Google vice presidents Sissie Hsiao and Eli Collins said in a blog post.
"We continue to see that the more people use them, the better LLMs (large language models) get at predicting what responses might be helpful."
As exciting as chatbots are, they have their faults, Hsiao and Collins cautioned.
They can incorporate real-world biases, stereotypes or inaccuracies in responses, according to the vice presidents.
Google has adopted a more cautious rollout of generative AI in contrast to Microsoft that has chosen to swiftly make the products available to consumers despite reports of problems.
ChatGPT's OpenAI is backed by Microsoft, which earlier this year said it would finance the research company to the tune of billions of dollars.
OpenAI recently released a long-awaited update of its AI technology that it said would be safer and more accurate than its predecessor.
Much of the new model's firepower is now available to the general public via ChatGPT Plus, OpenAI's paid subscription plan and on an AI-powered version of Microsoft's Bing search engine.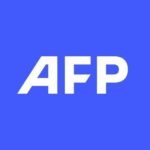 With 2,400 staff representing 100 different nationalities, AFP covers the world as a leading global news agency. AFP provides fast, comprehensive and verified coverage of the issues affecting our daily lives.
Inside TikTok's operation to win over Washington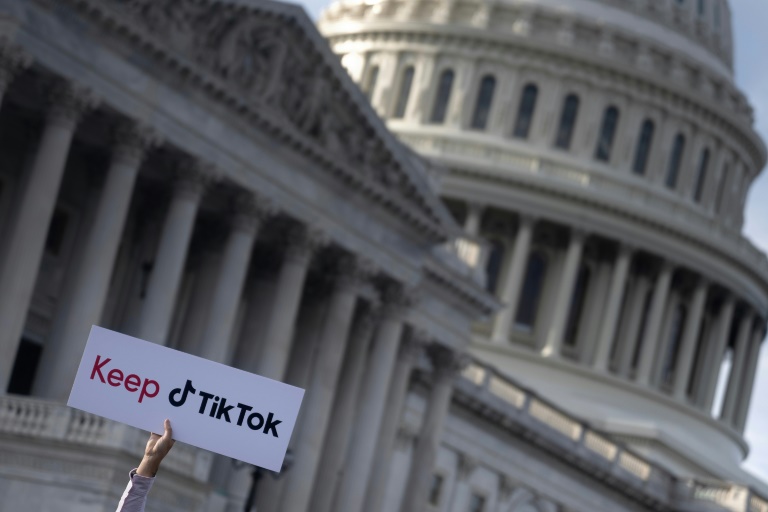 With a giant billboard at Washington's main train station, an army of influencers on Capitol Hill and ad campaigns in the political press, TikTok is pulling out all the stops as it fights for survival in the US capital.
The Chinese-owned video-sharing platform has been on a charm offensive to persuade Washington's political elite it is a boon for millions of Americans — and not a security threat that needs to be neutralized.
"Hi guys, I'm here outside of Lindsey Graham's office here in the United States Senate," greeting card maker @sparksofjoyco told her 90,000 followers in a video filmed at the door of the Republican senator.
"I'm going to be in contact to tell them the impact that TikTok has on my life and my business and share the concerns that you guys have shared in the comments."
It looked like an innocent enough vignette featuring a TikTok user sufficiently worried by the threat to her favorite app to travel to Washington, although the protest may not have been as spontaneous as it initially appeared.
The influencer had been pictured hours earlier, arm in arm with TikTok CEO Shou Zi Chew.
The Singaporean executive — dressed-down in jeans and a hoodie — has been ubiquitous on his own platform and in traditional media, ahead of his hotly anticipated appearance Thursday before lawmakers.
His mission has been straightforward but daunting: to convince the American political class of his platform's serious efforts at protecting user data.
Lawmakers and government officials of all stripes have fretted that TikTok's Chinese owner ByteDance could pass Americans' data to the government in Beijing and are calling for it to be removed from app stores or sold to a US firm.
Supporters argue that the platform is no more prone to data breaches than any other apps that collect personal information — and that lawmakers should be working to firm up privacy laws rather than spoiling their fun.
– 43 lobbyists –
TikTok itself has for years rejected its characterization as a threat, but tension between Washington and Beijing, exacerbated by the recent destruction of a suspected Chinese spy balloon, have spurred politicians to get tough.
The app — which recently revealed it has 150 million US users — is already outlawed on all federal government devices, but lawmakers and President Joe Biden are weighing an all-out nationwide ban.
TikTok has deployed 43 lobbyists, including aging but influential former senators from both parties, to argue its case.
Almost every morning when Washington's movers and shakers wake up to Politico's Playbook newsletter, they encounter a message from TikTok that is designed to allay their fears of Chinese surveillance.
"We're committed to protecting your personal data, while still providing you with the global TikTok experience you love," the company says.
Lobbying is nothing new in the nation's capital, where it is common to encounter influence groups in the corridors of Congress, looking for elected officials to court.
Sarah Bryner, a researcher at OpenSecrets, which tracks corporate lobbying, says advertising in Washington tends to be targeted at political types — primarily lawmakers and their staffers — rather than the general public.
For TikTok, this lobbying operation ran to more than $5.3 million in 2022, according to OpenSecrets.
That is more than Twitter spent for the same purpose and, more importantly, 20 times what the video-sharing platform was paying for lobbying campaigns in 2019.
Whether the lavish budgets will change hearts and minds remains to be seen, but the early signs do not bode well.
Opening the hearing for TikTok's boss on Thursday, Republican House Energy and Commerce Committee chair Cathy Rodgers appeared to already have made up her mind.
"Your platform should be banned," she said.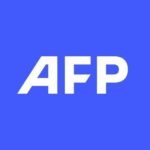 With 2,400 staff representing 100 different nationalities, AFP covers the world as a leading global news agency. AFP provides fast, comprehensive and verified coverage of the issues affecting our daily lives.
How AI 'revolution' is shaking up journalism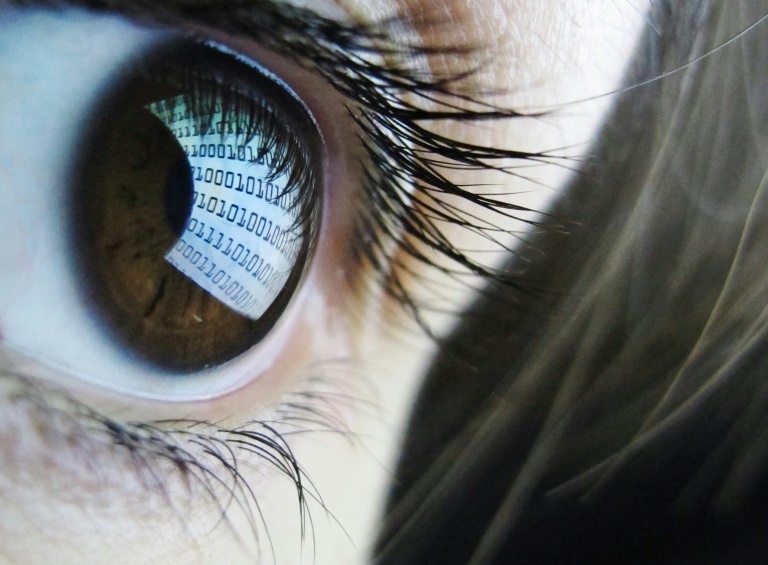 Journalists had fun last year asking the shiny new AI chatbot ChatGPT to write their columns, most concluding that the bot was not good enough to take their jobs. Yet.
But many commentators believe journalism is on the cusp of a revolution where mastery of algorithms and AI tools that generate content will be a key battleground.
The technology news site CNET perhaps heralded the way forward when it quietly deployed an AI program last year to write some of its listicles.
It was later forced to issue several corrections after another news site noticed that the bot had made mistakes, some of them serious.
But CNET's parent company later announced job cuts that included editorial staff — though executives denied AI was behind the layoffs.
The German publishing behemoth Axel Springer, owner of Politico and German tabloid Bild among other titles, has been less coy.
"Artificial intelligence has the potential to make independent journalism better than it ever was –- or simply replace it," the group's boss Mathias Doepfner told staff last month.
Hailing bots like ChatGPT as a "revolution" for the industry, he announced a restructuring that would see "significant reductions" in production and proofreading.
Both companies are pushing AI as a tool to support journalists, and can point to recent developments in the industry.
– 'Glorified word processor' –
For the past decade, media organisations have been increasingly using automation for routine work like searching for patterns in economic data or reporting on company results.
Outlets with an online presence have obsessed over "search engine optimisation", which involves using keywords in a headline to get favoured by the Google or Facebook algorithms and get a story seen by the most eyeballs.
And some have developed their own algorithms to see which stories play best with their audiences and allow them to better target content and advertising — the same tools that turned Google and Facebook into global juggernauts.
Alex Connock, author of "Media Management and Artificial Intelligence", says that mastery of these AI tools will help decide which media companies survive and which ones fail in the coming years.
And the use of content creation tools will see some people lose their jobs, he said, but not in the realms of analytical or high-end reporting.
"In the specific case of the more mechanistic end of journalism — sports reports, financial results — I do think that AI tools are replacing, and likely increasingly to replace, human delivery," he said.
Not all analysts agree on that point.
Mike Wooldridge of Oxford University reckons ChatGPT, for example, is more like a "glorified word processor" and journalists should not be worried.
"This technology will replace journalists in the same way that spreadsheets replaced mathematicians — in other words, I don't think it will," he told a recent event held by the Science Media Centre.
He nonetheless suggested that mundane tasks could be replaced — putting him on the same page as Connock.
– 'Test the robots' –
French journalists Jean Rognetta and Maurice de Rambuteau are digging further into the question of how ready AI is to take over from journalists.
They publish a newsletter called "Qant" written and illustrated using AI tools.
Last month, they showed off a 250-page report written by AI detailing the main trends of the CES technology show in Las Vegas.
Rognetta said they wanted to "test the robots, to push them to the limit".
They quickly found the limit.
The AI struggled to identify the main trends at CES and could not produce a summary worthy of a journalist. It also pilfered wholesale from Wikipedia.
The authors found that they needed to intervene constantly to keep the process on track, so while the programs helped save some time, they were not yet fit to replace real journalists.
Journalists are "afflicted with the syndrome of the great technological replacement, but I don't believe in it", Rognetta said.
"The robots alone are just not capable of producing articles. There is still a part of journalistic work that cannot be delegated."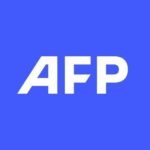 With 2,400 staff representing 100 different nationalities, AFP covers the world as a leading global news agency. AFP provides fast, comprehensive and verified coverage of the issues affecting our daily lives.