In Niagara Falls, bitcoin mining brings a new roar to town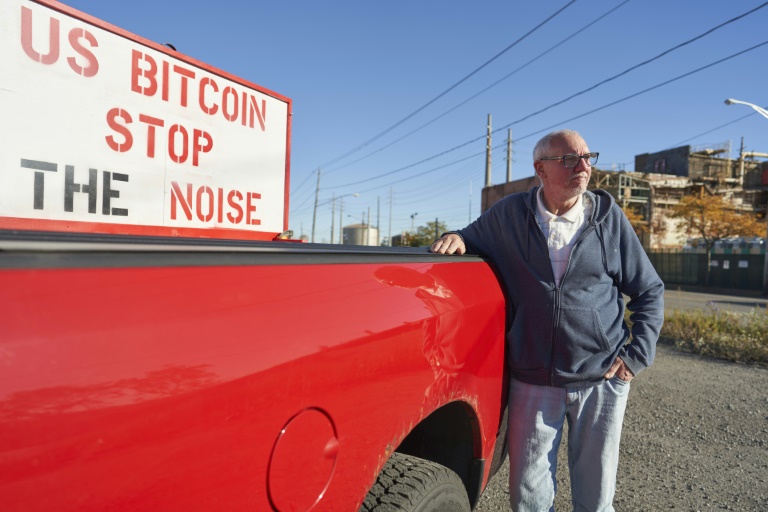 In the US border town of Niagara Falls, residents accustomed to the soothing roar of the famous waterfalls recently discovered a much less pleasant sound: the "haunting hum" of bitcoin mining farms.
"I get four hours of sleep, maybe, because of that constant noise," said Elizabeth Lundy, an 80-year-old retired hairdresser. "I can hear the noise even through the storm windows."
On a sunny October morning, a mechanical whirring could be heard clearly on Lundy's front porch. The noise turned to a deafening din as one walked two blocks toward Buffalo Avenue where the US bitcoin miners operate.
Bitcoin mining farms have multiplied in the United States since China halted this activity in 2021. The United States is now emerging as a global leader in the industry.
Attracted by the cheap hydroelectric power available in Niagara Falls, Blockfusion took up residence at a former coal factory there in 2019, followed by US Bitcoin in 2020, which operates from a former sodium plant.
US Bitcoin installed hundreds of noisy fans outside, needed to cool the thousands of computer graphics cards that heat up as they solve the complex equations required to earn them cryptocurrency.
– 'A 747 jet' –
"It sounds like a 747 jet," said Frank Peller, a 70-year-old resident who lives in a brownstone more than a mile from this crypto mining operation.
"It's the loudest in the morning, at night and if there's high humidity and a breeze," he added.
He once could sit in his backyard and hear the roar of Niagara Falls more than two miles away. But now, "you can't hear it at all" and you can't avoid "the roar of bitcoin mining every day."
Bryan Maacks, who lives closer to Buffalo Avenue, described a "haunting, vibrating hum" — a vexing throb that has run through his house day and night since last winter.
"It's very mentally daunting. It's like having a toothache for 24 hours a day every day," Maacks, 65, said.
He said he wears headphones all the time and uses a fan to block out the noise to get to sleep.
Maacks launched a petition and made a "US Bitcoin Stop the Noise" sign on the back of his red pickup truck, which he parked for several weeks in front of the company.
"The noise pollution of this industry is like nothing else that has been there," said Niagara Falls Mayor Robert Restaino in his office decorated with paintings of the famous waterfalls.
That's quite a statement in a city that embraced heavy industry for decades.
Faced with a flood of complaints, mainly regarding US Bitcoin, the mayor decreed a moratorium on any new mining activity in December 2021, then in early September set strict noise limits of 40 to 50 decibels near residential areas.
– 'Noise barrier' –
US Bitcoin said it's taking steps to address the problem.
"Immediately upon these concerns being flagged, we erected a plastic barrier," the company said in a statement to AFP.
"We also conducted acoustic studies and had plans drawn for a larger noise abatement wall" that was prevented from being built by the moratorium, the company said.
In the nearby town of North Tonawanda, the Canadian mining company Digihost, is also facing the ire of local residents, and has undertaken the construction of a soundproofing wall more than six meters (20 feet) high, at an estimated cost of several hundred thousand dollars, Mayor Austin Tylec said.
In Niagara Falls, City Hall ordered the closure of the two bitcoin farms in early October until they comply with new local statutes.
While both companies say they are cooperating with the city, only Blockfusion had shut down its processors by the end of October and reduced the number of fans running, with US Bitcoin's still running at full capacity, an AFP reporter found.
"If they continue to refuse to comply with our order to stop, then we'll have to be in court," Restaino said.
Such a legal battle already pits the bitcoin farm Red Dog Technologies against local authorities in Tennessee. Other complaints about noise pollution in the vicinity of computer centers have arisen from North Carolina to Pennsylvania.
"I'm going to be protesting till the hum is gone, basically, till I get the roar of the falls back because that's what I used to hear," Maacks said.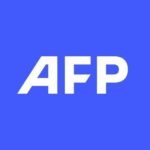 With 2,400 staff representing 100 different nationalities, AFP covers the world as a leading global news agency. AFP provides fast, comprehensive and verified coverage of the issues affecting our daily lives.
US securities regulator sues cryptocurrency platform Coinbase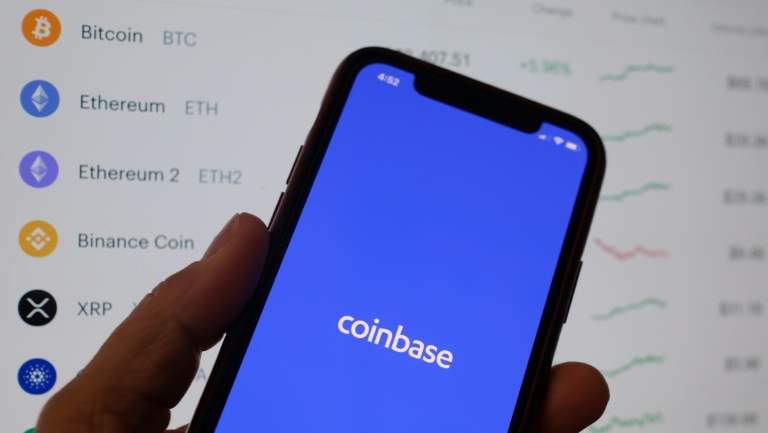 US securities regulators sued Coinbase on Tuesday, alleging that the cryptocurrency platform's failure to register as a securities exchange venue exposed investors to risk.
The complaint — which sent Coinbase shares sharply lower — comes on the heels of Securities and Exchange Commission (SEC) charges filed Monday against cryptocurrency exchange Binance and founder Changpeng Zhao for numerous securities law violations, including running an unregistered national securities exchange.
"Since at least 2019, Coinbase has made billions of dollars unlawfully facilitating the buying and selling of crypto asset securities," said the SEC in a statement.
The largest crypto assets trading platform in the United States, Coinbase had 110 million users and $80 billion in assets at the end of 2022.
In filing a complaint in federal court, the SEC said Coinbase's failure to register "has deprived investors of significant protections, including inspection by the SEC, record-keeping requirements, and safeguards against conflicts of interest, among others."
In the absence of congressional action, the US regulator has stepped up its oversight of cryptocurrency, an approach that Coinbase slammed on Tuesday.
"The SEC's reliance on an enforcement-only approach in the absence of clear rules for the digital asset industry is hurting America's economic competitiveness and companies like Coinbase that have a demonstrated commitment to compliance," said Paul Grewal, general counsel of Coinbase.
"The solution is legislation that allows fair rules for the road to be developed transparently and applied equally, not litigation," Grewal said. "In the meantime, we'll continue to operate our business as usual."
Grewal was scheduled to testify before a House of Representatives panel later on Tuesday at a hearing on the "future of digital assets."
Binance on Monday also blasted the SEC for responding to the industry with "the blunt weapons of enforcement and litigation" rather than a more "nuanced" approach.
The SEC said Coinbase's "staking-as-a-service" program should have been registered as a securities offering.
Under the program, Coinbase pools customers' crypto assets, uses those assets to perform blockchain transaction validation services and provides a portion of the rewards back to customers.
"Coinbase was fully aware of the applicability of the federal securities laws to its business activities, but deliberately refused to follow them," said SEC director of enforcement, Gurbir Grewal.
"While Coinbase's calculated decisions may have allowed it to earn billions, it's done so at the expense of investors by depriving them of the protections to which they are entitled," Grewal added.
Coinbase shares fell 14.7 percent to $50.07 in morning trading.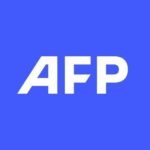 With 2,400 staff representing 100 different nationalities, AFP covers the world as a leading global news agency. AFP provides fast, comprehensive and verified coverage of the issues affecting our daily lives.
Apple lays down the gauntlet to the metaverse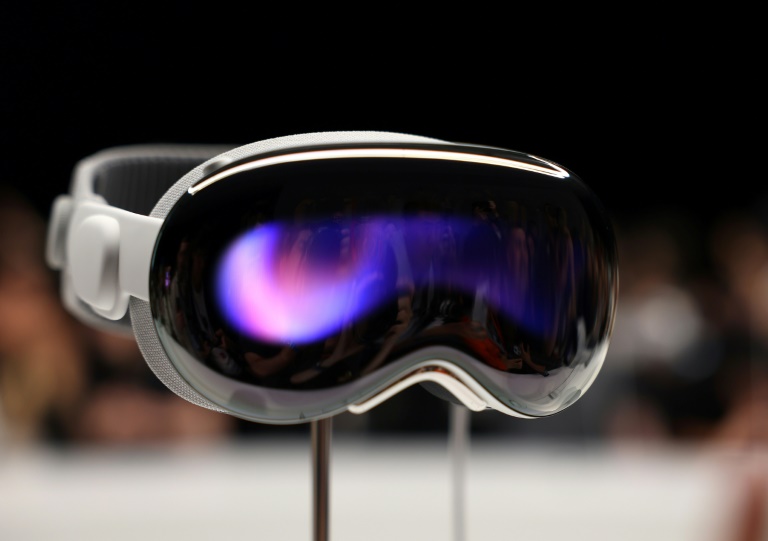 Tech giant Apple has unveiled its first major product in more than seven years, a mixed-reality headset that might just deliver a terminal blow to the "metaverse".
Silicon Valley rival Meta was so confident of it could create the metaverse — an idea of a 3D immersive internet — that it changed its name from Facebook in 2021 and began funnelling billions into the project.
But the idea has been hampered by fluffed launches, dodgy graphics, no clear path to profitability and a general feeling that few people know what it is.
Meta's Reality Labs, the division helming its metaverse effort, has lost $4 billion so far and company chief Mark Zuckerberg has been increasingly talking up artificial intelligence rather than the metaverse.
During his presentation on Monday, Apple boss Tim Cook introduced the Vision Pro, a sleek headset resembling ski goggles.
It will allow the user to communicate, work, watch movies, listen to music — and even choose whether to be immersed or to keep an eye on the outside world.
Cook pointedly did not mention the metaverse once during the hour-long launch, with Apple promising instead the dawn of an era of "spatial computing".
"Tim Cook has gone on record as saying that he doesn't like using the word, he doesn't think it has any real meaning," said James Whatley, chief strategy officer at Diva, a marketing agency.
"The faster Meta can move away from that word, the better position they will be in combating Apple's encroachment into the space."
– 'A believable vision' –
Meta can argue that its product still has advantages over Apple's newcomer.
The first and most obvious is the price — Apple's Vision Pro weighs in at a whopping $3,499, more than double the price of Meta's top-of-the-range Quest Pro headset.
Tom Ffiske, who runs specialist newsletter the Immersive Wire, pointed out that Apple was clearly pushing a different strategy to Meta.
"Apple is not seeking to build a wide XR (extended reality) ecosystem with a cheaper device, like Meta with the Quest line-up," he wrote.
"The company instead seeks to monetise an already lucrative subsection of its audience with high-margin subscriptions and software."
And more broadly, he told AFP that Apple had such high levels of trust "that it legitimises a product category".
Martin Peers of technology website The Information reckoned Apple had just made Meta look like BlackBerry, the defunct Canadian smartphone maker.
He wrote that Apple had "provided a believable vision of the long-term potential of augmented reality", a space it was well positioned to dominate at Meta's expense.
– 'Real-world experiences' –
The smooth launch of Apple's headset, complete with an awestruck video declaring it to be "like magic", has laid down a clear marker.
Users were shown enjoying "cinematic" movie experiences, scrolling 3D photographs and videos, moving through webpages with just a hand gesture while joining FaceTime calls, and linking up to games consoles.
"Apple has rightly, and in a very traditionally Apple way, rooted it in real-world experiences," said Whatley.
He contrasted that with Meta's vision of "making a 3D avatar of yourself with legs that that may or may not exist in a world where there's nothing to do".
Yet analysts were still divided over whether such goggles will ever take off among the wider public.
Google has tried and failed, largely ending its Google Glass experiment this year.
Meta's Quest headset has failed to break out from specialist users and gamers.
But both Ffiske and Whatley stressed that immersive technology is in its infancy and ultimately there will be enough room for two Silicon Valley giants.
"The Apple announcement will lift all boats in the tide, including Meta," said Ffiske.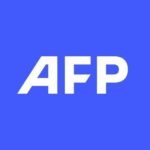 With 2,400 staff representing 100 different nationalities, AFP covers the world as a leading global news agency. AFP provides fast, comprehensive and verified coverage of the issues affecting our daily lives.
Deezer to detect AI-generated music clones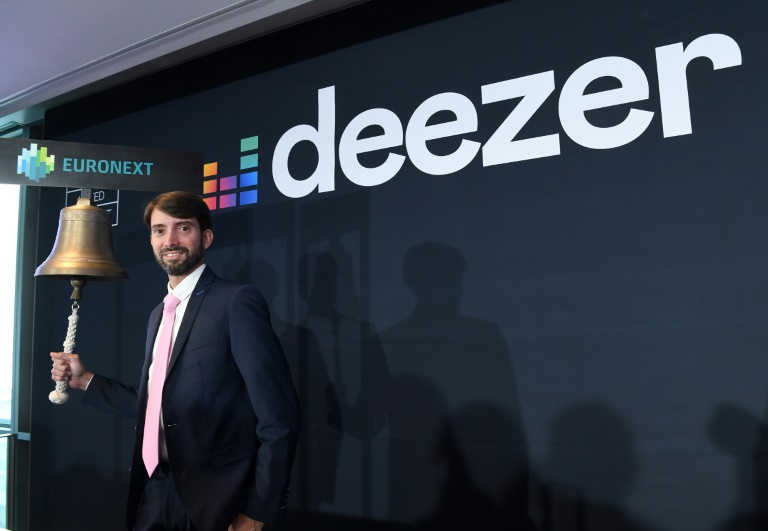 Music streaming app Deezer said Tuesday it was launching a tool to detect and tag songs with AI-generated vocal clones in a bid to protect the revenues of the real artists.
Artificial Intelligence tools have recently allowed people to recreate the sound of famous artist vocals, from The Beatles to Oasis.
"Heart on a Sleeve", a track featuring AI-generated copycats of Drake and The Weeknd, racked up millions of hits on TikTok and other platforms.
Music companies fear this could eat into future earnings since there is currently no way to copyright the sound of someone's voice.
But Deezer said it plans to identify AI-generated music, focusing initially on those which recreate the voices of existing artists.
The French company said it aimed to create a system to tag these tunes in the app, which can alert artists, labels and users to this "fraudulent activity".
"Our goal is to weed out illegal and fraudulent content, increase transparency, and develop a new remuneration system where professional artists are rewarded for creating valuable content," said Deezer CEO Jeronimo Folgueira in a statement.
He said more than 100,000 new tracks are uploaded to Deezer's site daily, making it increasingly important to distinguish between human- and machine-generated music.
"AI can be used to create new incredible content and I believe there are massive benefits of using generative AI," he added. "But we need to ensure it's done in a responsible way."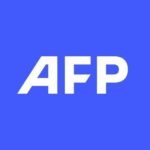 With 2,400 staff representing 100 different nationalities, AFP covers the world as a leading global news agency. AFP provides fast, comprehensive and verified coverage of the issues affecting our daily lives.