Typical salaries can vary by 300% between these 5 types of nurses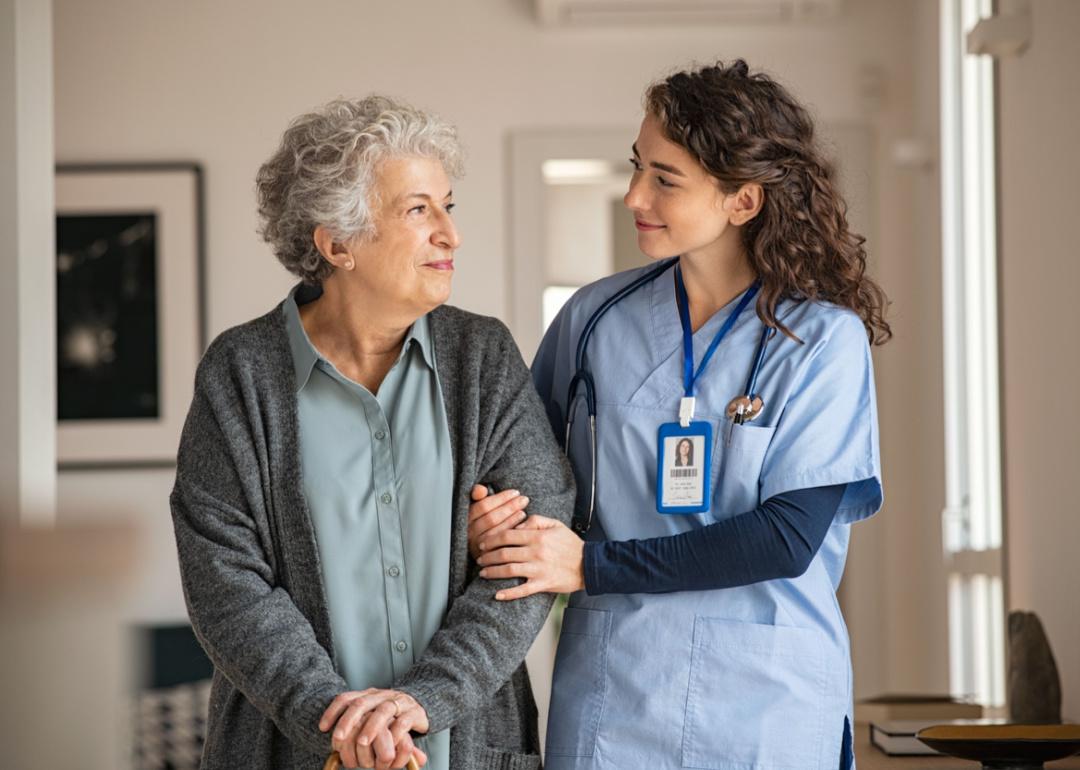 During the COVID-19 pandemic, nurses played a vital role in providing care and preventing the spread of SARS-CoV-2, the virus that causes COVID-19. A study published in July 2022 in Frontiers in Public Health found that many nurses reported feelings of anxiety and depression during the pandemic. This job-related stress resulted from a heavy workload, staffing shortages, SARS-CoV-2 infection and death risk, and shortages of protective gear.
Study.com used Bureau of Labor Statistics data to rank the median wages for five different types of nurses nationwide. Health care workers earn a median of about $75,040 a year. Many nurses earn at least that much, depending on their level of education.
Licensed practical and vocational nurses earn about a year of nursing education and earn about half or a third of what advanced practice registered nurses, who hold master's degrees, earn per year. Traveling nurses, who are not on staff but take short-term contracts, often at hospitals, can earn even more—as much as triple regular wages.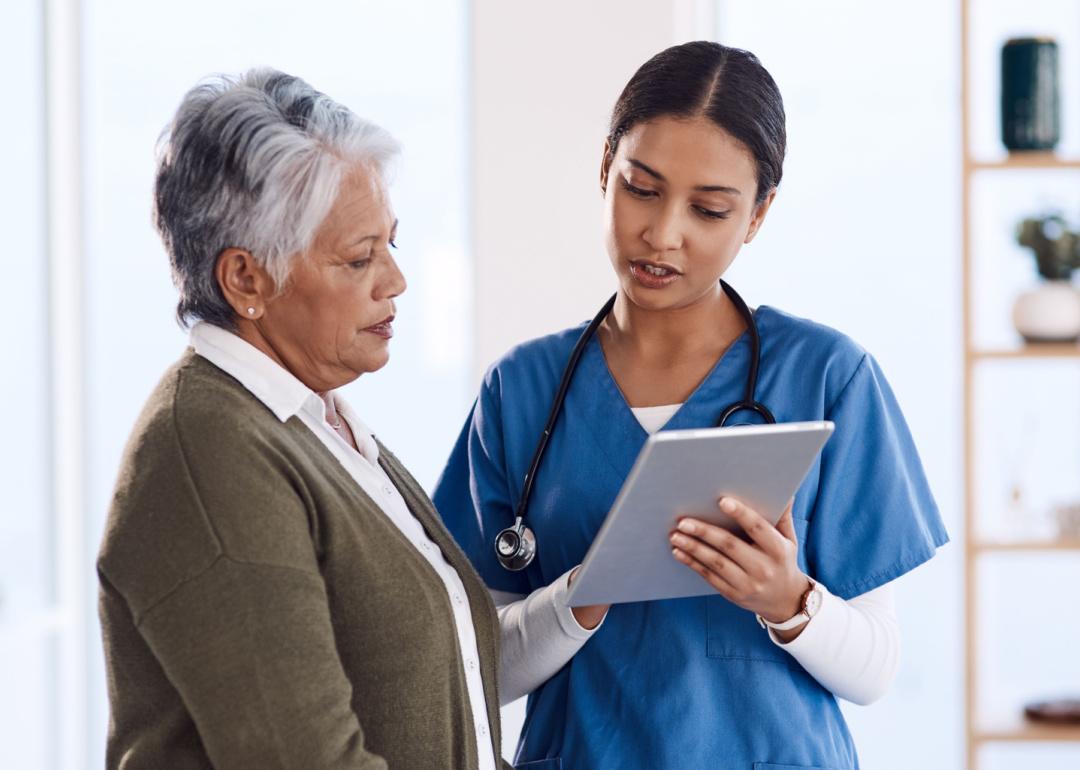 PeopleImages.com – Yuri A // Shutterstock
#5. Licensed practical and licensed vocational nurses
– Annual median wage: $48,070
– Hourly median wage: $23.11
– Nationwide employment: 641,240
Licensed practical nurses, more commonly called LPNs, and licensed vocational nurses, called LVNs, are trained to provide basic nursing care. They work under the supervision of doctors and registered nurses in settings such as hospitals and nursing homes. Depending on the state in which they work, LPNs and LVNs may be allowed to start intravenous drips or administer medication.
LPNs and LVNs must complete an educational program that takes about one year. The program includes training in biology, nursing, and pharmacology, which is the science of medications and their effects on the body. They are required to pass a licensure exam from the National Council of State Boards of Nursing before beginning work as an LPN or LVN.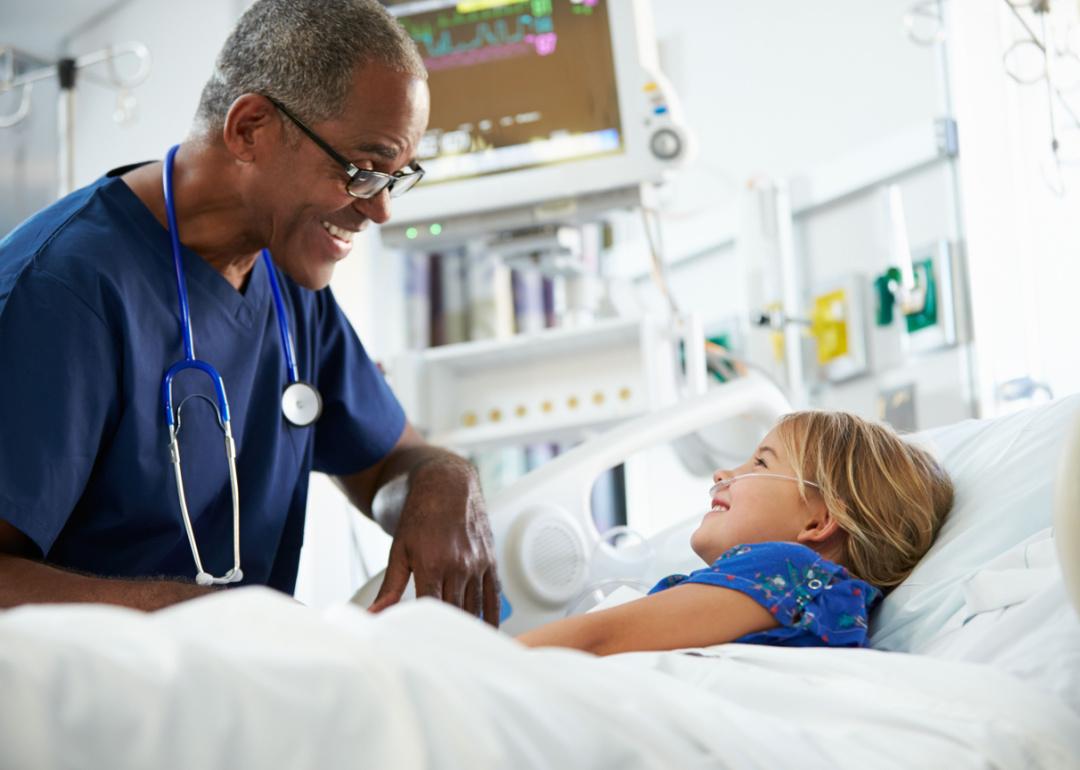 Monkey Business Images // Shutterstock
#4. Registered nurses
– Annual median wage: $77,600
– Hourly median wage: $37.31
– Nationwide employment: 3,047,530
Registered nurses provide nursing care and teach patients and the public about different health conditions. They work in various settings, including hospitals, physicians' offices, and nursing homes. RNs earn an associate's or bachelor's degree in nursing or complete an approved nursing certification program. They are required to pass a more advanced national licensure exam than LPNs and LVNs. RNs may get additional certifications in specific fields, such as pediatrics or gerontology.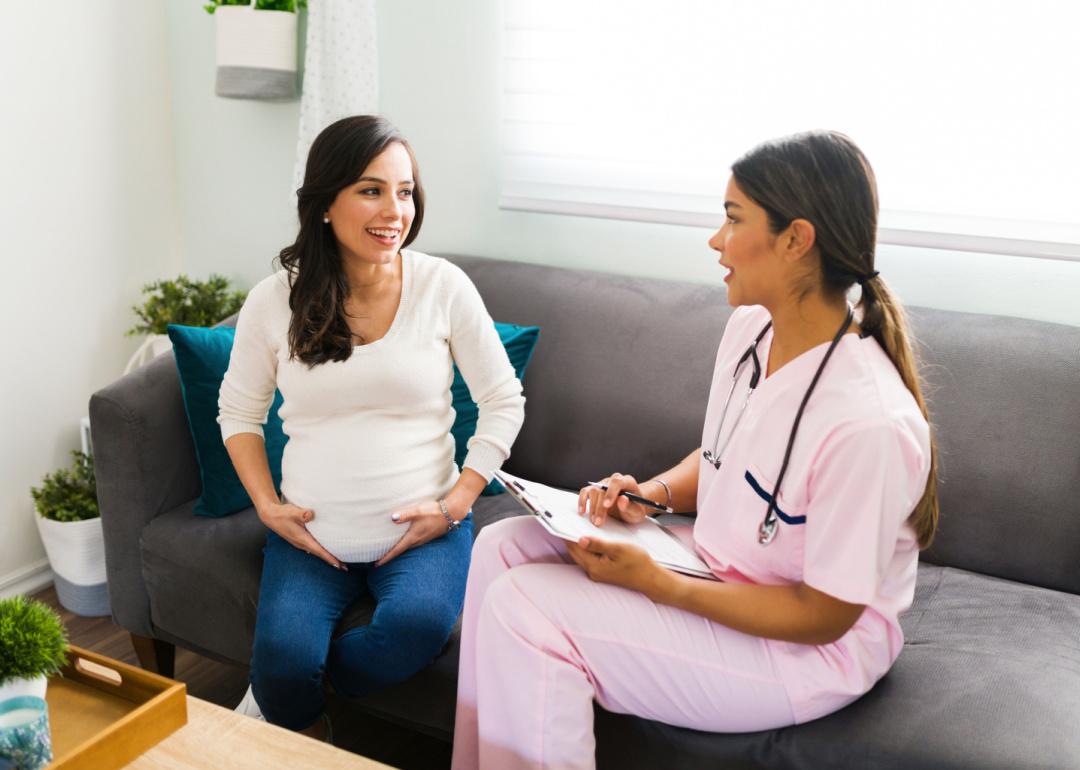 antoniodiaz // Shutterstock
#3. Nurse midwives
– Annual median wage: $112,830
– Hourly median wage: $54.24
– Nationwide employment: 7,750
Nurse midwives, or CNMs, are advanced practice registered nurses, meaning they are typically RNs who go on to earn a master's degree—in this case, in nurse midwifery. They primarily provide health care to women, including routine gynecological and pre- and post-natal care. CNMs also deliver babies, manage emergency situations during delivery, and assist physicians during Cesarean sections. They may work in doctors' offices or hospitals.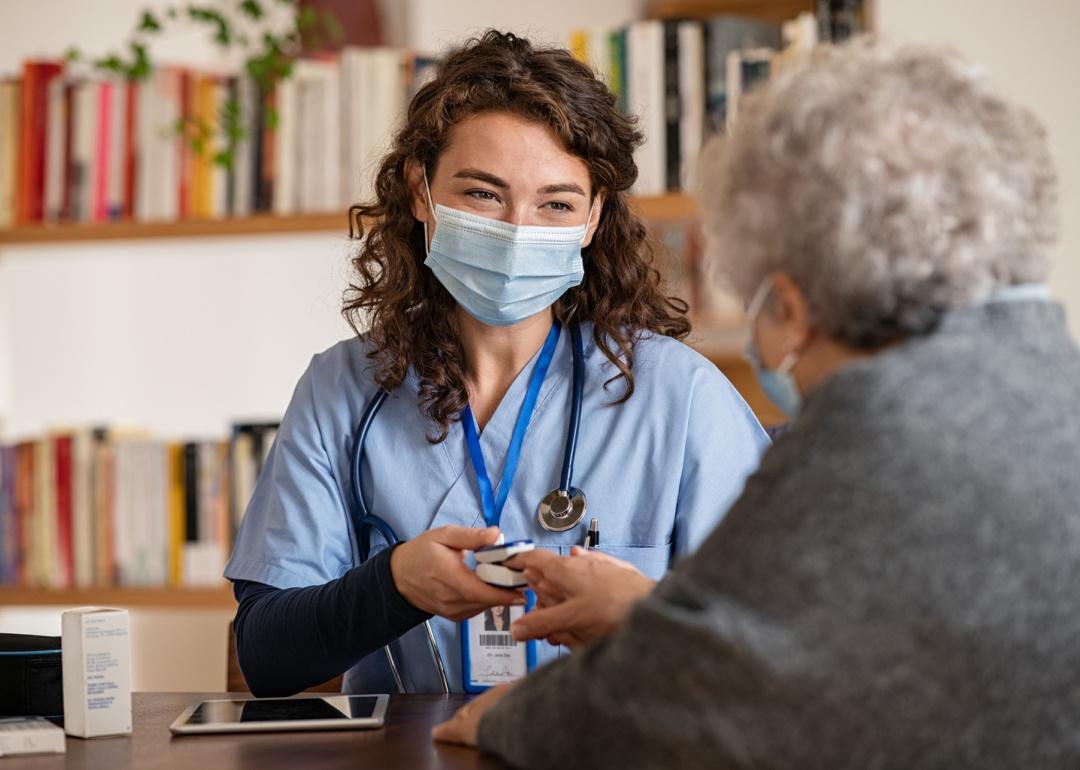 Ground Picture // Shutterstock
#2. Nurse practitioners
– Annual median wage: $120,680
– Hourly median wage: $58.02
– Nationwide employment: 234,690
Nurse practitioners, called NPs, are a different type of advanced practice registered nurses who provide primary and specialty care to specific patient populations, such as adult and geriatric patients, pediatric patients, or psychiatric patients. Depending on the state where they work, they can prescribe medication and order laboratory tests. NPs usually work in hospitals or doctors' offices. They have a master's degree in their field.
LightField Studios // Shutterstock
#1. Nurse anesthetists
– Annual median wage: $195,610
– Hourly median wage: $94.04
– Nationwide employment: 43,950
Nurse anesthetists, or CRNAs, are advanced practice registered nurses. They administer anesthesia and care for patients before, during, and after medical procedures that require general or local anesthesia. CRNAs also monitor patients' vital signs during procedures. They must have at least one year of experience working as an RN in a critical care setting before being allowed admission to an accredited CRNA program.
This story originally appeared on Study.com and was produced and
distributed in partnership with Stacker Studio.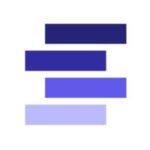 Founded in 2017, Stacker combines data analysis with rich editorial context, drawing on authoritative sources and subject matter experts to drive storytelling.
WEF 2023: A call for more cooperation from businesses, governments, and society through digital transformation
A short roundup of digital transformation topics discussed at this year's annual World Economic Forum.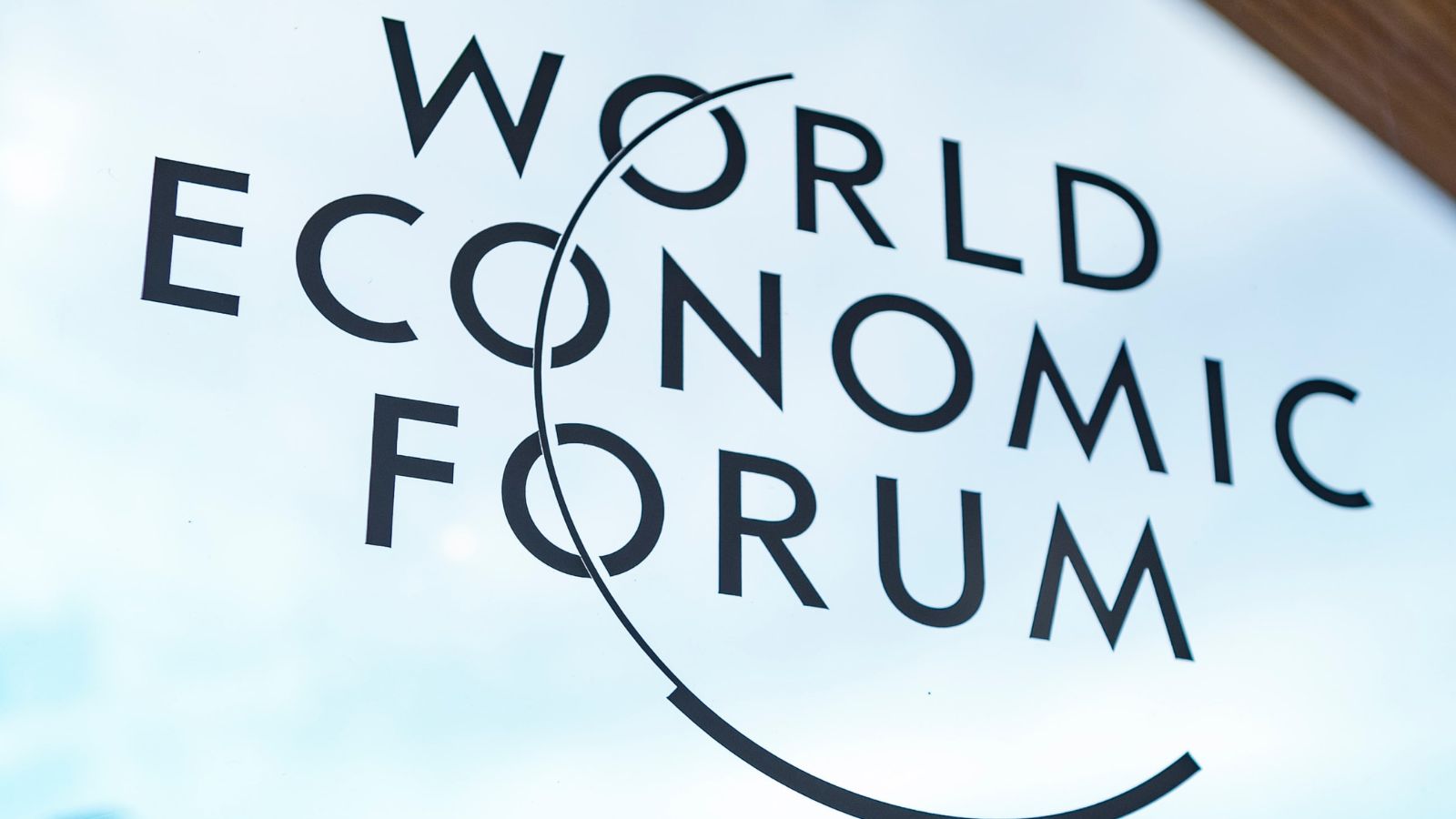 The World Economic Forum (WEF) is an annual event in Davos, Switzerland. Business, tech, government, and climate leaders speak and connect on strategies to improve the state of the world, specifically its industries, people, and environment.
Technology and digital transformation took center stage as leaders discussed exciting predictions for the new year.
Curious about this year's happenings?
We've rounded up all the WEF topics where digital transformation was described as a top priority.
Small businesses
The pandemic made its mark on small businesses, but post-pandemic spending and inflation are proving just as destructive. The WEF concurs that a global recovery is only possible with small business recovery.
The answer? Digitalization through:
Online payments: The e-commerce market is booming, estimated to jump over $2.1 trillion from 2022 to 2026.
Global customer appeal: Digital financial platforms like Alipay+ help businesses access wider customer bases — a must after the latest local spending limitations from inflation.
Luckily, 70% of businesses see the trend, leaning toward a higher-revenue (8X) future through digital transformation.
Manufacturing
Manufacturing plants are faced with a double-edged sword in the face of exponentially innovative technology. They need to embrace it without sacrificing their workers or local investment.
Adapting effectively means balancing the cost savings and scaling of macro supply chains with more local investment and empowering their workforces with new skills.
But the digital transformation necessary to balance all three comes from collaboration with:
Supply chain partners
Competitors and industry players
Government stakeholders
The WEF also developed a tool to help manufacturing players monitor and apply supply chain disruptions from climate issues, new technology, and geopolitical tensions.
Technology investment to combat economic downturn
Economic hardships drive companies to limit expenditures. A prominent WEF topic this year was digital transformation as a way to survive and soar over challenging business times.
How?
For starters, SaaS and its automation, as well as ultra connectivity with wifi and 5G, limit redundancy and heighten collaboration and productivity. The trickle effect is a smoother customer experience and more revenue.
It's estimated that 60% of the GDP relied on digital technologies in 2022.
A strong sentiment surrounding this was a call for more public-private collaboration to make these technologies accessible to businesses and drive the economy, as well as government investment in connectivity infrastructure.
Digital transformation and ESG
Businesses should strive to drive value in more than just economic matters. Just as information and data solutions have been prioritized, so have their ESG contributions. In the digital space, a large part of ESG is making the technology that so many businesses benefit from, accessible and equitable. That covers the S in ESG — as for the environmental pillar, IT capabilities are adapting tout suite.
For example, edge computing supports animal observation and preservation in terms of data collection.
The governance that brings everything together is becoming expected in new IT investments. Another ESG example here is Lenovo's environmental assessments of their supply chains, including reducing their plants' carbon footprint.
Emerging economies
Technology is slower to blossom in emerging economies, but global leaders concur on a need to invest in digitalization in developing countries. This launched the Digital FDI (foreign direct investment) to create "digital-friendly investment climates" — starting in Rwanda and Pakistan.
At a most basic level, this includes investments to bring internet connectivity to poorer countries, a luxury that only 53% of the world has. The initiative will fund technology startups and innovators in Pakistan and Rwanda, propelled by investment and, arguably most importantly, public-private cooperation.
Learn more about 2023 digital transformation trends.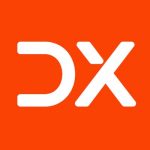 DX Journal covers the impact of digital transformation (DX) initiatives worldwide across multiple industries.
10 unexpected alternative investments in luxury goods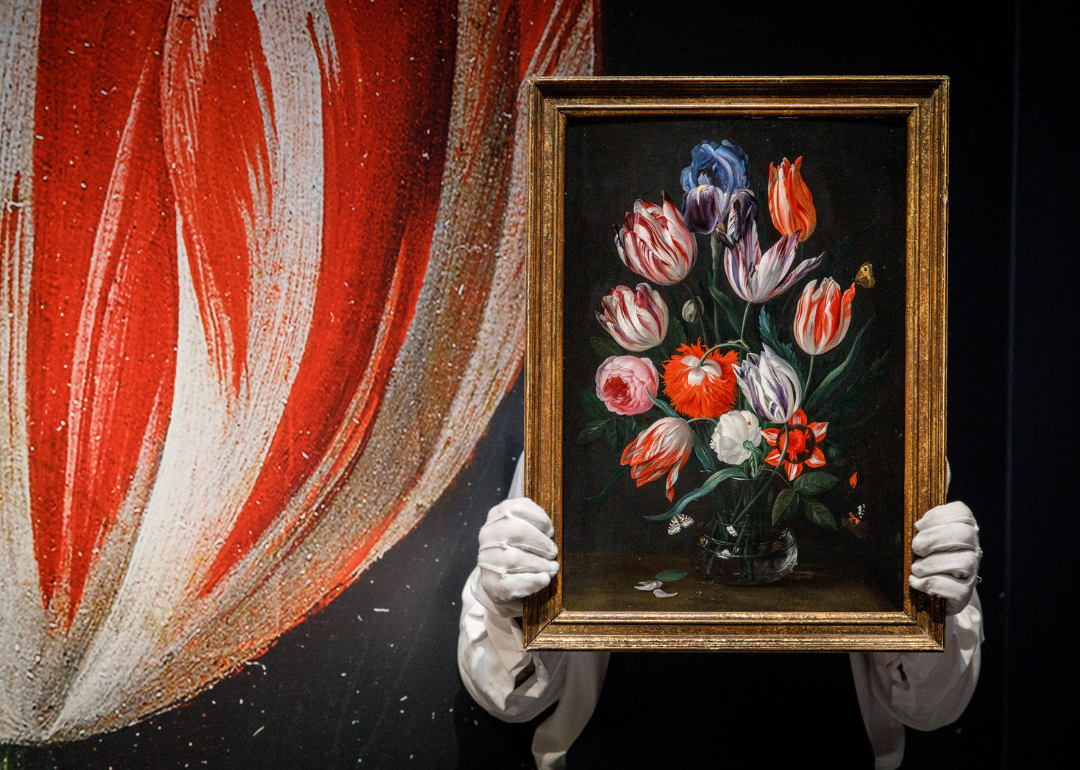 Take a note from financial advisers—don't work for money, get your money working for you.
Investments in property are typical, as is purchasing hedge fund assets or even helping fund a startup venture that could become the next unicorn tech company. For many investors, once they've ticked off these boxes, they may be ready to look outside the box—or the stock market ticker, in this case—and consider some novel ways to diversify their portfolios and grow those three-comma-laden fortunes.
Masterworks.io compiled a list of 10 alternative investments in luxury goods, from different sources such as Forbes, Harvard Business School, Investopedia, and Investor Junkie. For the well-off, having an enviable collection of jewelry, vintage cars, and limited-edition toys and fashion accessories may just come with the lifestyle; but for investors, these top-dollar purchases can also be a smart investment when chosen wisely.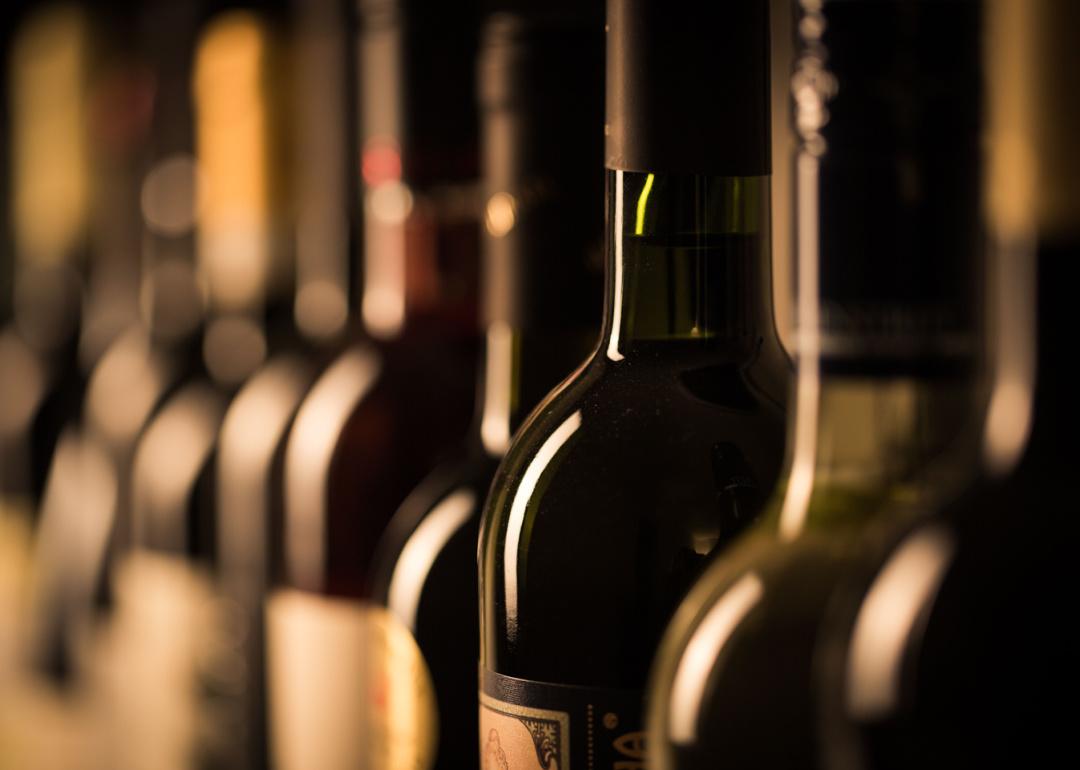 l i g h t p o e t // Shutterstock
Vintage wine
A good bottle of wine is synonymous with the finer things in life, but it could also be a valuable avenue to more riches. If an investor knows their grapes, they could end up with a cellar of tasty investments—one bottle recently sold at a fundraising auction for a record $1 million.
Wine is notoriously difficult to appreciate for the uninitiated, and if you're more likely to notice the "nose" and "legs" on a person than a glass of wine, you may wonder how you'll navigate the wine world.
There are wine exchanges where the well-heeled can follow and invest in certain wines, online auctions, and more exotic options like buying wine before it is even sold, something called buying "en primeur."
A cellar full of top-quality vintages will undoubtedly draw admirers of exquisite taste, but remember, actually tasting these investments will drastically lower their value.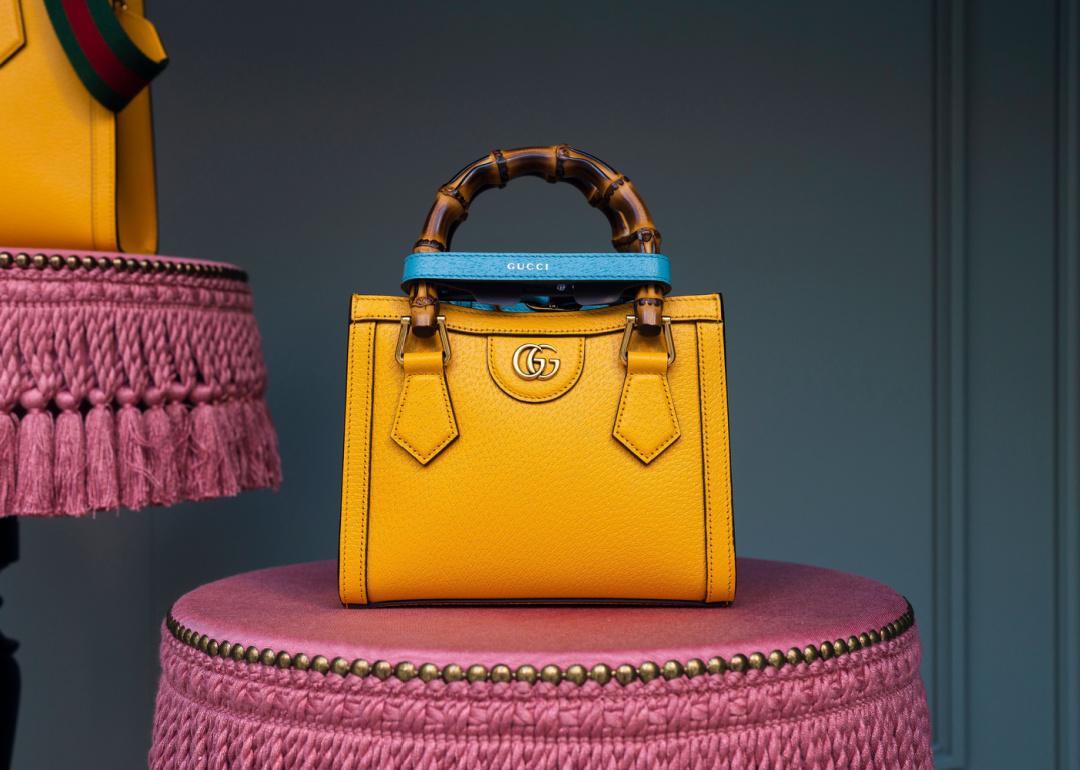 yu_photo // Shutterstock
Handbags
Designer handbags convey status and have the benefit, to those of a certain class, of being expensive. Sotheby's reports the average auction prices for new Birkin bags in 2022 ranged from $12,000 to $23,000. If it's hard to believe that one purse could be so expensive, consider that the smallest bags can be the most expensive bags.
For some, it may be arguable whether buying a fashionably expensive accessory is "an investment" or just an excuse to elicit the envy of other high-fashion devotees. In this case, though, that handbag may be worth the trouble. A report from Credit Suisse and Deloitte found that the financial return on Chanel bags was an 11.8% increase in 2021, and 38% for Birkin bags.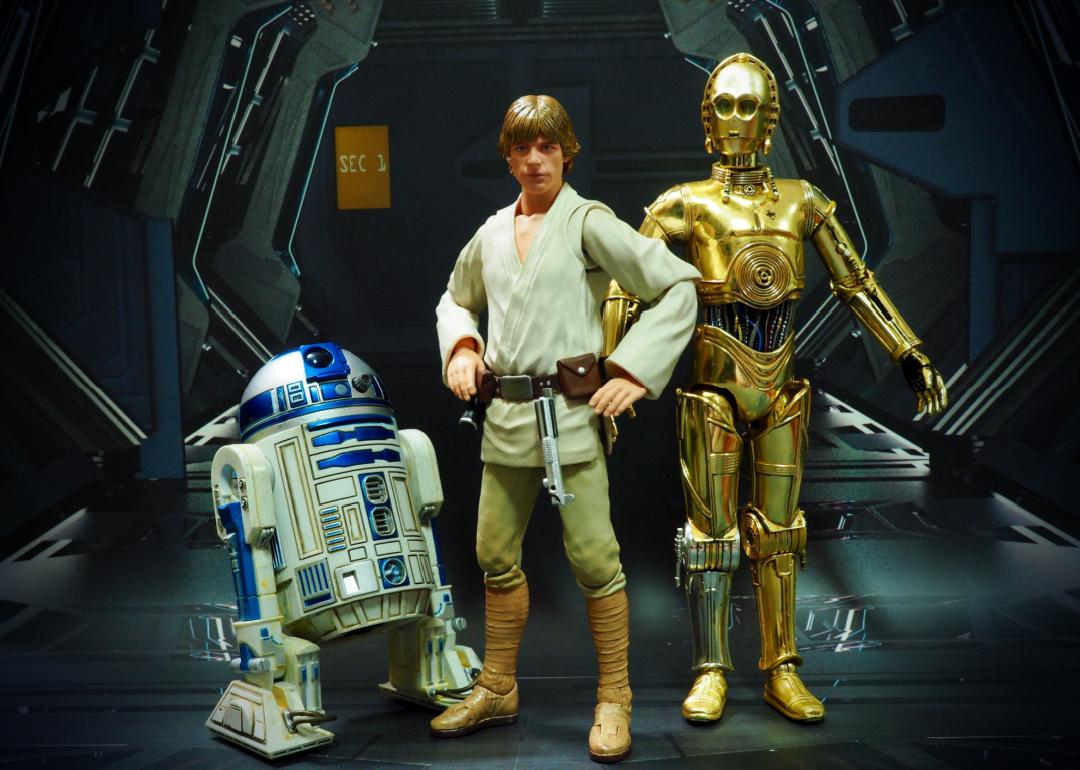 Krikkiat // Shutterstock
Mint-condition toys
Many people have childhood memories of being given that toy they'd been dreaming about, or the crushing disappointment of finding out they weren't actually going to get it. Now that those children have gotten older, some finally have the resources to collect the toys they had dreamed about it as a child. Nostalgia pulls in many collectors as they finally get ahold of a toy they couldn't quite get their hands on in younger years, or rediscover a beloved childhood toy that was long lost.
The money can be pretty substantial, too: An original Barbie sold for $27,450, an Obi-Wan Kenobi action figure from "Star Wars" was won at auction for $76,700, and a Super Mario Bros. NES cartridge sold for $660,000.
Be warned, though: Not all that brings joy is valuable. If you're still holding on to that so-called "ultra-rare" Princess Diana Beanie Baby in hopes of funding a new private jet, you should know one recently sold for only $9.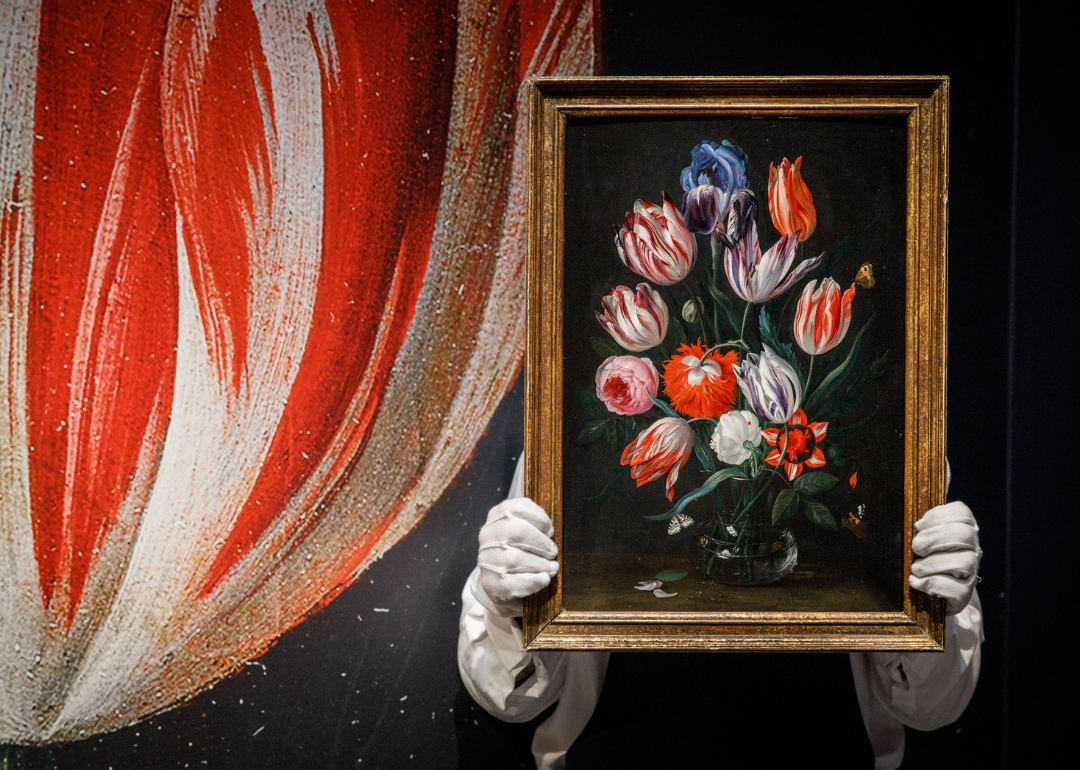 Tristan Fewings // Getty Images for Sotheby's
Fine art
The wealthy have stored value in fancy art for millennia, and recent years are no exception. Wealthy people spent an average of $242,000 on art and antiques in the first half of 2021, according to Forbes.
Also, if you believe elegance is about condensing value into a small space, fine art is a fantastic option. "When Will You Marry," a 40-by-30-inch work painted by Paul Gauguin in 1892, sold for nearly $300 million, or about $250,000 per square inch.
This sort of fine art purchase isn't just for aesthetics. If you ship that artwork to your home, you could be facing millions in taxes, so an investor will likely ship it to a tax-free storage site to avoid that tax burden and keep those dollars safely in their bank account.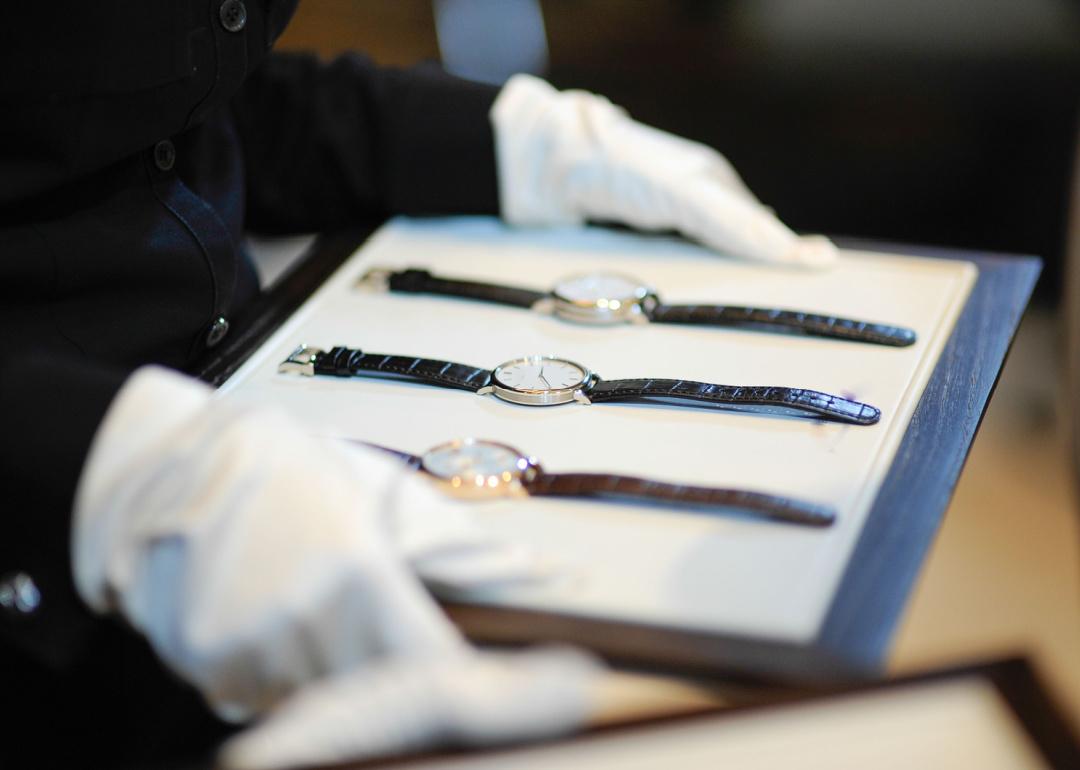 sutsaiy // Shutterstock
Jewelry and watches
The arrival of the pandemic coincided with a spike in the value of vintage watches, according to GQ. New watches have pulled in serious modern-day dollars as well, like this watch from Jacob the Jeweler that lists for $620,000.
For those who sneer at the hoi polloi snatching up wrist candy, maybe rare jewels are more their speed. A pink diamond called the CTF Pink Star sold for over $71 million and a blue diamond sold for over $57 million.
Unlike wine or artwork, these are items you can actually use on a regular basis. If new money shouts and old money whispers, there's no better way to broadcast your recent largesse than these sparkling acquisitions.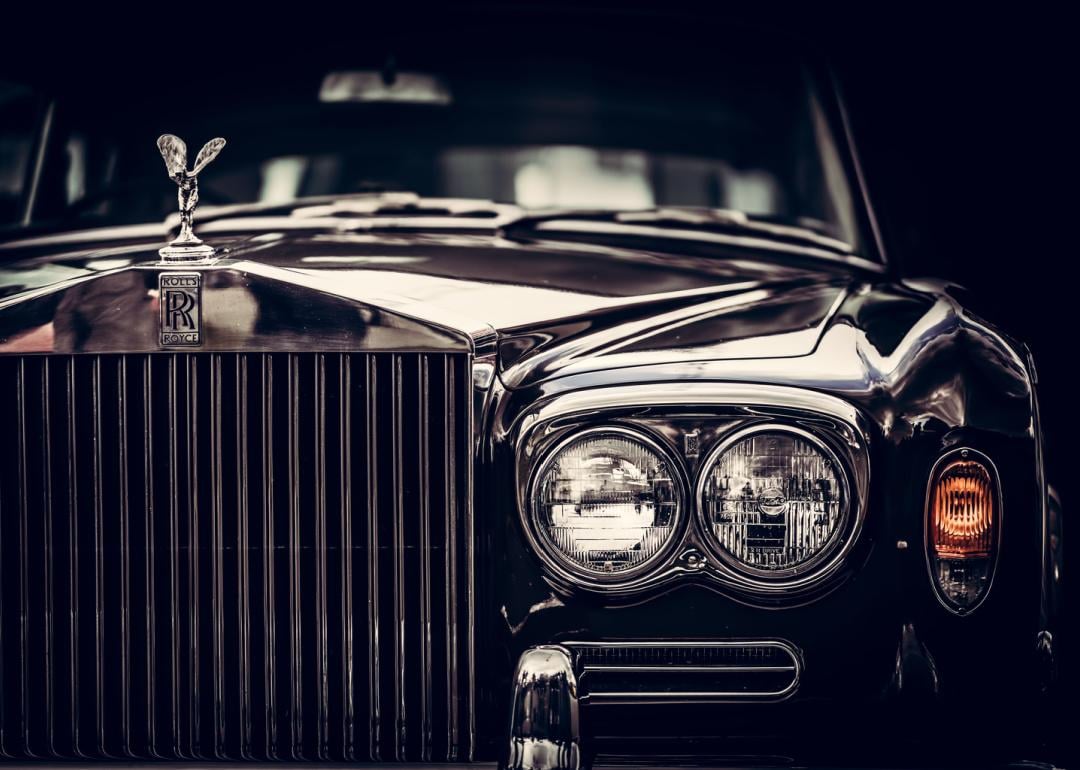 PHOTOCREO Michal Bednarek // Shutterstock
Classic cars
What if you could combine the graceful lines of fine art with the fun of toys? If that experiential portmanteau is what you seek, then look no further than classic cars.
Classic cars rev up the nostalgia and envy of others, and they can have serious value. A rare 1955 Mercedes 300 SLR sold for over $143 million in 2022 and a vintage red 1962 Ferrari 250 GTO sold for $48 million.
Leave it to the common folk to show off their fancy new cars on the internet, like this Pagani Roadster, which sells for a paltry $4 million. You know the journey to make all your Champagne wishes and caviar dreams really come true starts with the throaty purr of a classic engine.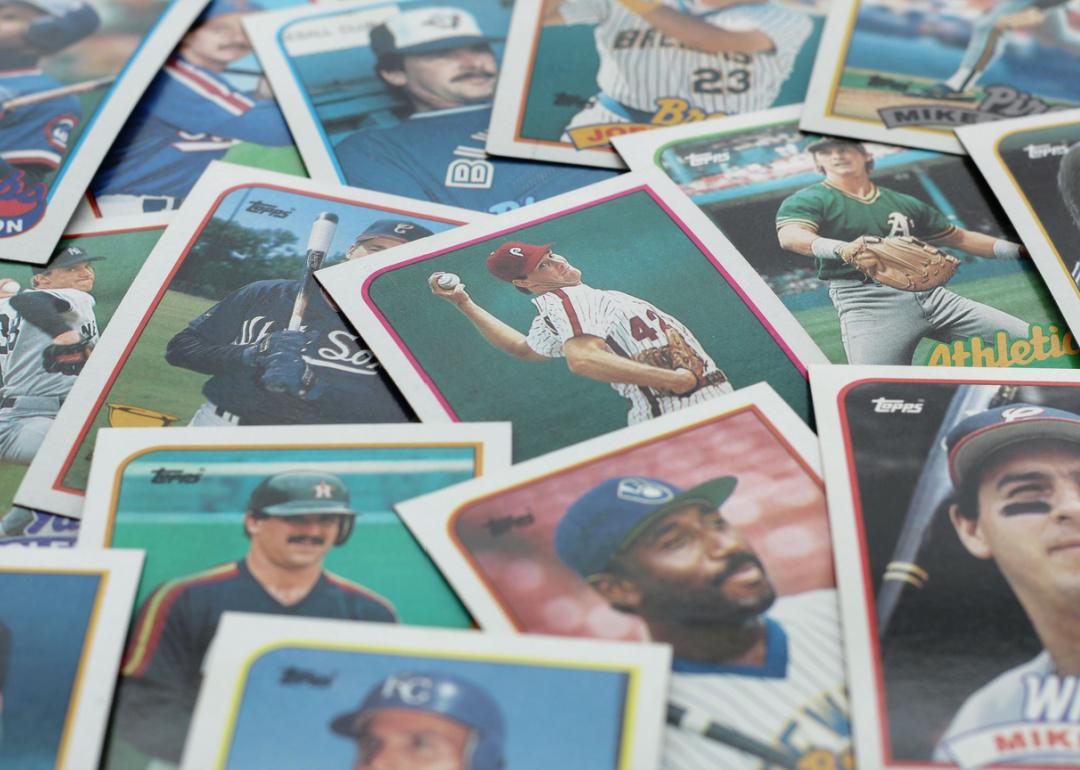 Abigail McCann // Shutterstock
Trading cards
The company Verified Market Research says the sports card trading market was worth over $7.8 billion in 2021.
Investing in trading cards can be risky, as they don't have the same intrinsic value of something like a car—which, even if valueless on the market, could still provide transportation—and so their values can fluctuate more. But you needn't worry about such trivialities, as the stakes are small compared to other options: according to Yahoo, only two trading cards have ever sold for more than $6 million each.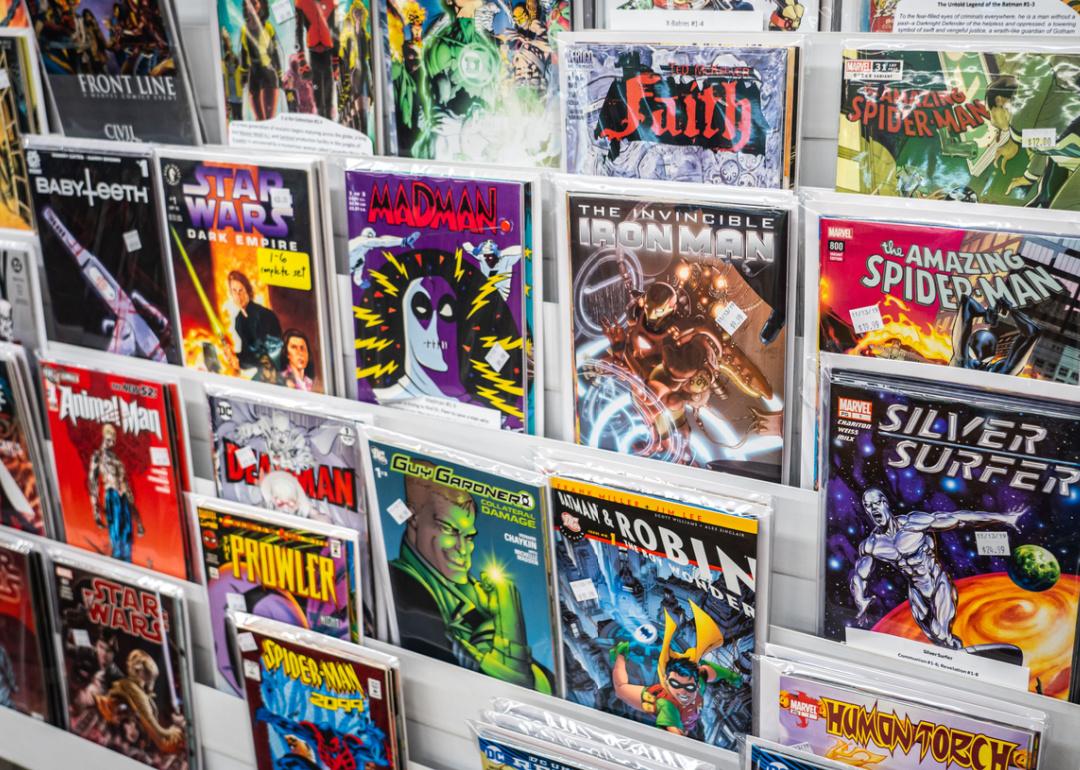 Eudaimonic Traveler // Shutterstock
Comic books
Even the moderately deep-pocketed can invest in comic books.
The record price for a comic book was a trifling $5.3 million in January 2022 for "Superman #1." But the returns can be handsome. "Amazing Fantasy 15," the comic book with the first appearance of Spider-man, sold in 2011 for $110,000 and sold 10 years later for $3.6 million, which is more than 31 times than the original investment.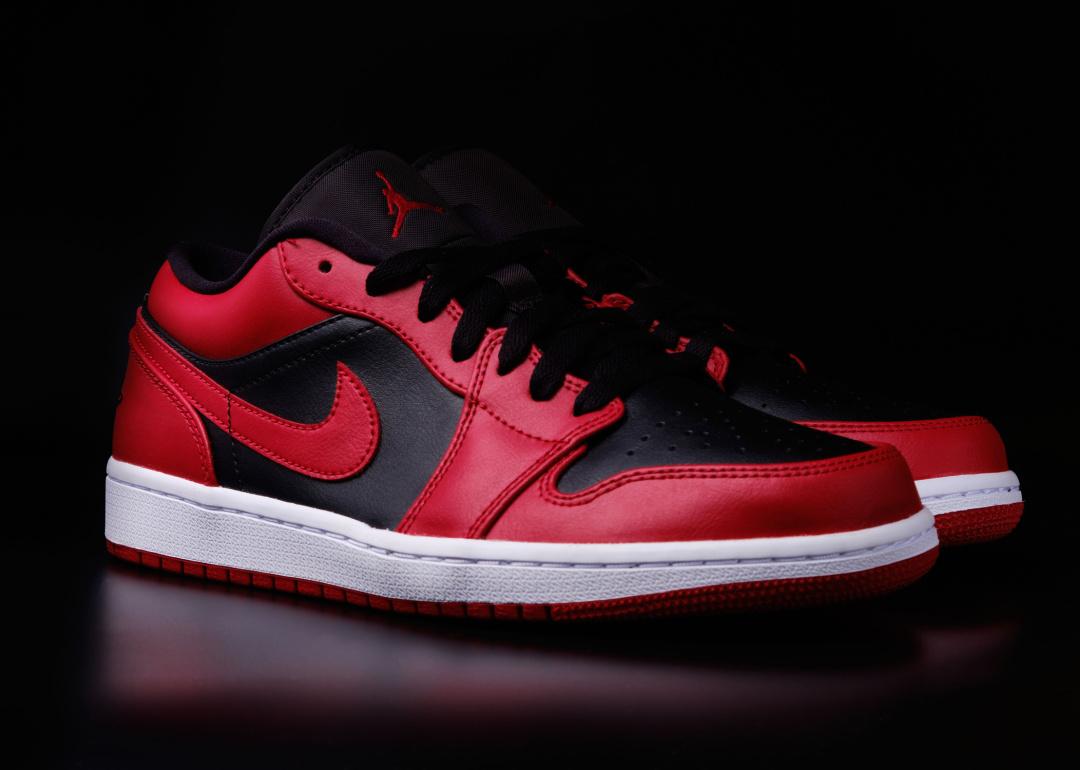 phil_berry r // Shutterstock
Sneakers
While children from earlier generations may have been enamored with Superman, the younger set shifted their idolatry from figures of fantasy to heroes on the parquet floors of basketball courts.
Perhaps, you think, instead of chasing collectibles deemed valuable in the past, you could look to where future interest may lie. And a growing category of collectibles is sneakers.
Michael Jordan, a fellow member of the three-comma club, not only became an international superstar, but also helped usher in today's fascination with sneakers. So, it is fitting that the most expensive sneakers ever sold were his, a $615,000 pair from the first-ever Air Jordan line, released after his rookie season.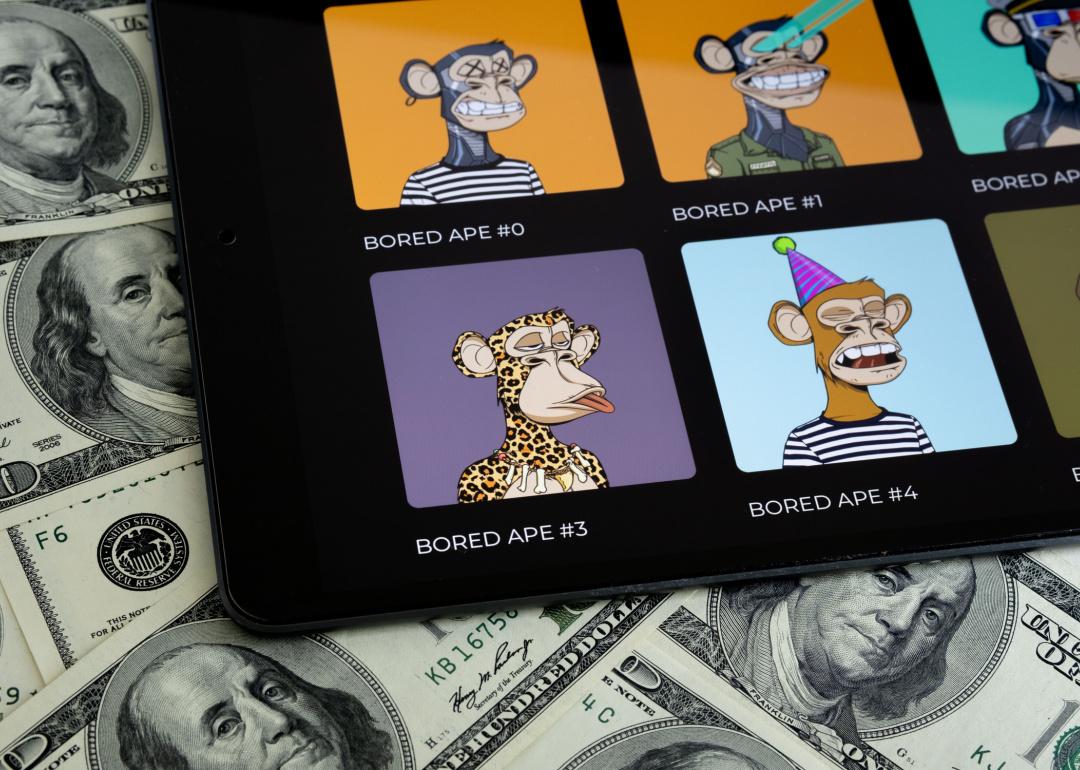 mundissima // Shutterstock
Digital art, also known as non-fungible tokens or NFTs
Long gone are ideas of money being valuable because it is tied to a commodity like gold. Today we live in a world where money has value because someone says it does.
What better way to wrangle growth in your portfolio than by taking the concept of value to a further extreme: taking a digital file and giving it value because a record somewhere says you own it. Welcome to the world of NFTs, or non-fungible tokens.
While NFTs are tied with the cryptocurrency market, and 2022 has seen some rocky times in crypto, you can be sure that you'll be joined by your fellow fiscally elite. According to Gadgets360, as of 2021, nearly 80% of all NFTs are owned by just a few investors.
This material is provided for educational purposes only. It is not investment advice and should not be the basis of an investment decision.
This story originally appeared on Masterworks.io and was produced and
distributed in partnership with Stacker Studio.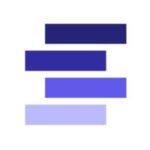 Founded in 2017, Stacker combines data analysis with rich editorial context, drawing on authoritative sources and subject matter experts to drive storytelling.
IT spending is a "recession-proof" investment in 2023
Gartner forecasts a 2.4% increase in global IT spending.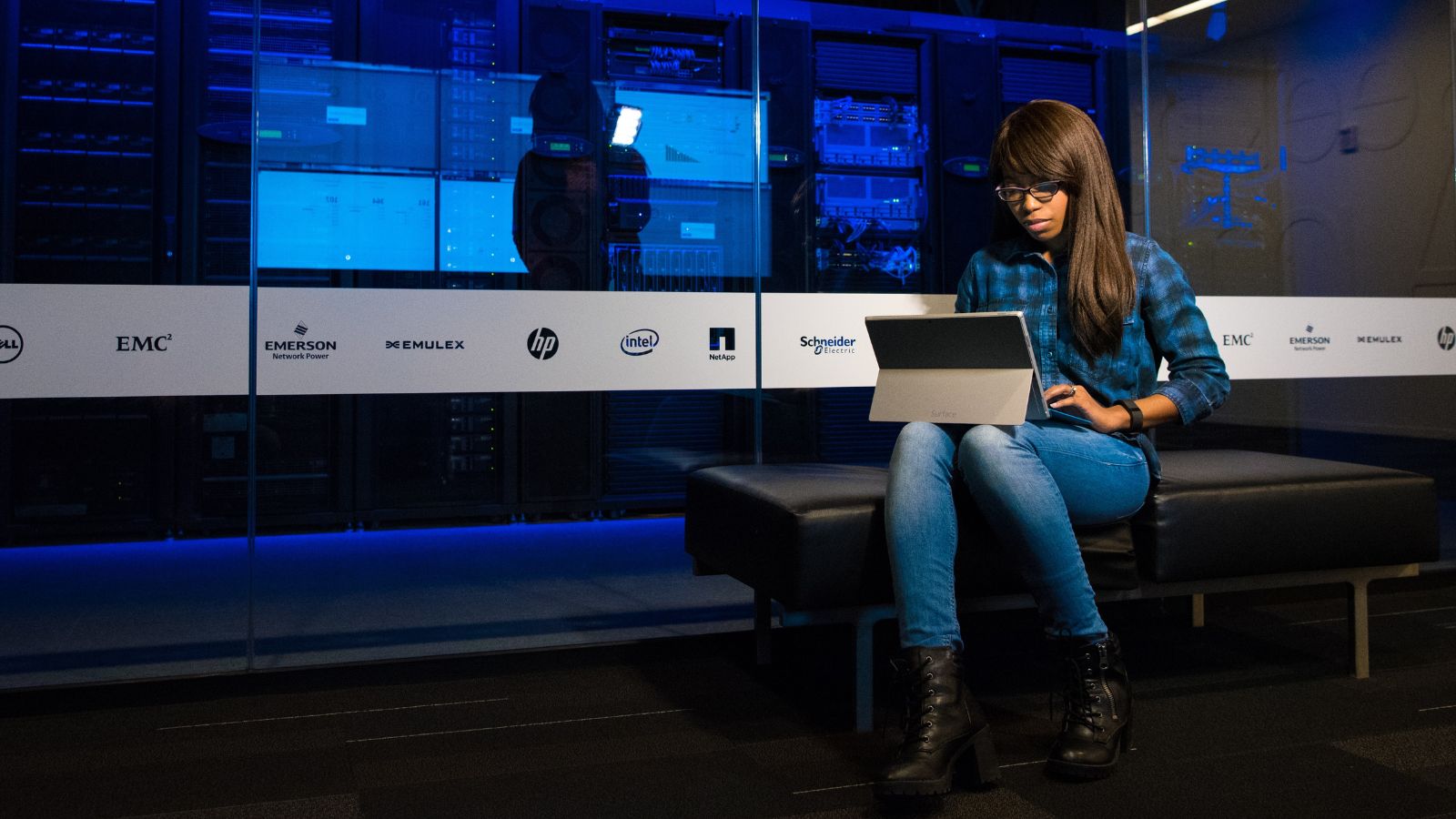 Companies in the US can't afford to blow their budgets this year in the face of inflation. Just look at Salesforce, who axed nearly 10% of their workforce and ended office leases in an effort to reduce business costs by $3 – 5 billion.
Tech giants like Tesla and Google have followed suit, especially for corporate and recruitment staff — but not for IT spending.
Over half of today's digital leaders plan to spend more on IT in 2023 despite common predictions for tough financial times.
But how much more?
Gartner comes through with the numbers, citing a 2.4% increase in overall global IT spending for 2023. This was great news for the SaaS industry especially, as software spending will jump a massive 9.3%.
But this isn't really news.
We saw this coming when Google Workspace boasted an impressive 3 billion users at the end of 2021. Another indicator was the massive IT skills shortage that had companies scrambling to recruit developers, programmers, and engineers.
With more software comes more implementation, strategy, and maintenance. This prompts a 5.5% increase in IT services spending for 2023. We're talking qualified, experienced IT professionals from programmers and cloud architects to network engineers, information security experts, and analytics professionals. Digital leaders want to have a reliable team to keep the data (and revenue) flowing.
On top of that, you can expect to see more and more dollars allocated for the latest automation and productivity tech, aka AI software and robots. Efficiency is the name of the game, and companies will maximize it with both skilled IT professionals and robots.
Still, cloud infrastructure and data center systems will take precedence, with a 0.7% increase in spending this year. Companies need somewhere to sift through, store, and analyze all that data, with insights that 21% of leaders see as driving more revenue.
Don't get too excited, though — your annual laptop refresh might take a backseat as companies drop device spending by 5.5%.
Bottom line? You'll be on the receiving end of a pumped-up IT budget with the right apps, software, and IT skills. As Gartner Analytics VP John-David Lovelock reminds us?
"IT spending remains recession-proof."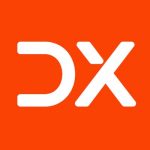 DX Journal covers the impact of digital transformation (DX) initiatives worldwide across multiple industries.