EU tells TikTok to respect data laws as CEO visits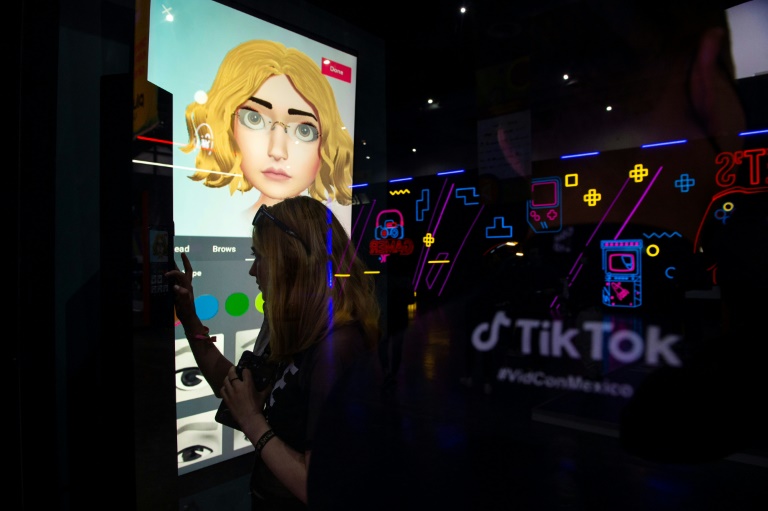 The European Union warned Chinese-owned online giant TikTok on Tuesday to respect EU law and ensure the safety of European users' data, as the video-sharing app's CEO met top officials in Brussels.
TikTok, whose parent company ByteDance is Chinese, has come under fierce Western scrutiny in recent months amid concerns over how much access Beijing has to user data.
TiKTok chief executive Shou Zi Chew held talks for the first time with EU vice-presidents Margrethe Vestager and Vera Jourova, the bloc's home affairs commissioner Ylva Johansson and justice commissioner Didier Reynders.
"I count on TikTok to fully execute its commitments to go the extra mile in respecting EU law and regaining trust of European regulators," Jourova, whose portfolio includes the protection of EU values, tweeted alongside a video of their meeting.
"There cannot be any doubt that data of users in Europe are safe and not exposed to illegal access from third-country authorities," she added.
In November, TikTok admitted some staff in China can access the data of European users — but Chew told Jourova the company was working on a "robust" system for processing Europeans' data in Europe, an EU spokesman said.
ByteDance is already under investigation by the Irish privacy regulator, the DPC, over whether it violated the EU's data protection law, the GDPR, in the way it processed children's personal data and over transfers of data to China.
"I insisted on the importance for TikTok to ensure full compliance with GDPR and cooperate with the DPC," Reynders said.
The EU has also stepped up its fight against disinformation with a strengthened code of practice and Jourova said TikTok would deliver a first report on the issue by the end of January. "Transparency will be a key element."
– 'Get ready' –
The EU has built a powerful legislative arsenal targeting technology companies, passing two major laws to ensure social media platforms follow the bloc's rules on digital issues.
The Digital Services Act (DSA) forces social media platforms, online marketplaces and search engines to react more quickly to remove content deemed in breach of EU regulations.
The other, the Digital Markets Act (DMA), prohibits anti-competitive behaviour by the so-called "gatekeepers" of the internet.
Jourova warned TikTok and others must "swiftly get ready for compliance with the new EU digital rulebook", referring to the DSA and DMA.
Last month, TikTok admitted ByteDance staff accessed data from the app to track journalists in a bid to identify the source of leaks to the media.
The company strenuously denies Beijing has any control or access.
But Washington has banned the app from federal government devices while some US lawmakers are trying to prohibit TikTok operating in the United States.
Last year TikTok said it was working on a plan to allay Washington's concerns by holding US users' data in the United States.
Chew will also hold a video call with Thierry Breton — the EU's top official for enforcing digital regulation who is currently in Spain — on January 19.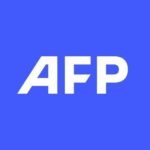 With 2,400 staff representing 100 different nationalities, AFP covers the world as a leading global news agency. AFP provides fast, comprehensive and verified coverage of the issues affecting our daily lives.
Elon Musk, White House discuss electric vehicles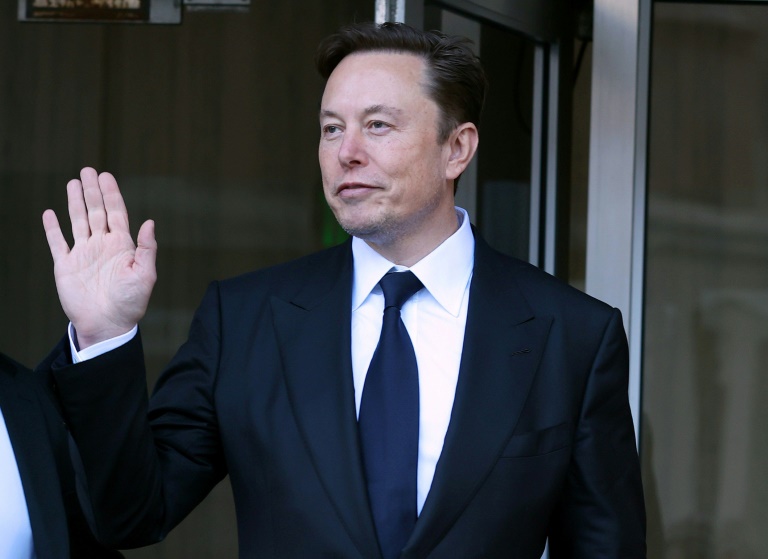 Tesla head Elon Musk met with senior White House officials Friday to discuss the Biden administration's push to grow the electric vehicle market, Press Secretary Karine Jean-Pierre said.
"That meeting did happen today," she told reporters.
Musk, who has had sometimes openly prickly relations with President Joe Biden, met infrastructure development coordinator Mitch Landrieu and clean energy advisor John Podesta.
They discussed "electrification and how the bipartisan infrastructure law and the Inflation Reduction Act can advance EVs and increase the electrification more broadly," Jean-Pierre said, referring to two major pieces of legislation passed under Biden providing subsidies and incentives to bolster clean energy, electric vehicles and general infrastructure.
Jean-Pierre said Biden did not meet with Musk, but "it's important that senior members of his team had a meeting."
The billionaire entrepreneur occupies an unusual place at the intersection of cutting edge industry and politics with ownership of the country's most famous EV brand, space projects and Twitter.
He has often tangled with the Biden administration and has used Twitter to embrace right-wing talking points.
On Thursday, he said he met with Republican Speaker of the House Kevin McCarthy and Democratic minority leader Hakeem Jeffries as Congress explores potential curbs on social media platforms.
Musk tweeted that he went to "discuss ensuring that this platform is fair to both parties."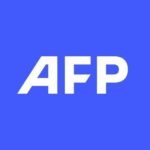 With 2,400 staff representing 100 different nationalities, AFP covers the world as a leading global news agency. AFP provides fast, comprehensive and verified coverage of the issues affecting our daily lives.
Hive ransomware: modern, efficient business model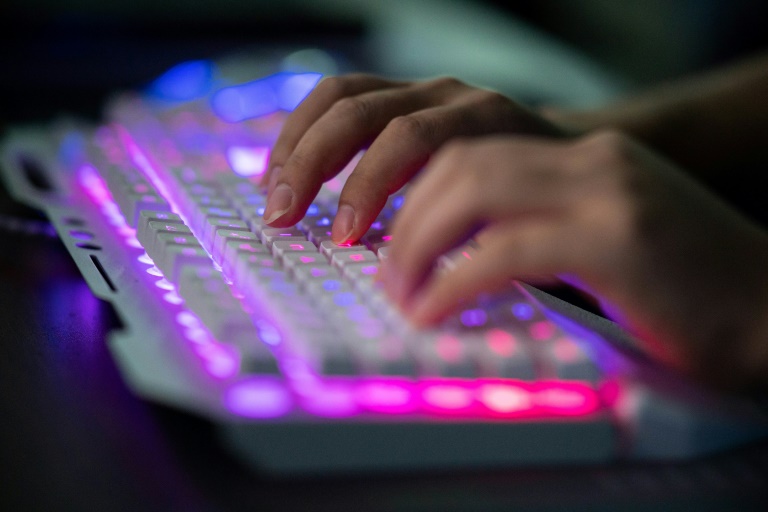 The US Justice Department's shutdown Thursday of the Hive ransomware operation — which extorted some $100 million from more than 1,5000 victims worldwide — highlights how hacking has become an ultra-efficient, specialized industry that can allow anyone to become a cyber-shakedown artist.
– Modern business model –
Hive operated in what cybersecurity experts call a "ransomware as a service" style, or RaaS — a business that leases it software and methods to others to use in extorting a target.
The model is central to the larger ransomware ecosystem, in which actors specialize in one skill or function to maximize efficiency.
According to Ariel Ropek, director of cyber threat intelligence at cybersecurity firm Avertium, this structure makes it possible for criminals with minimal computer fluency to get into the ransomware game by paying others for their expertise.
"There are quite a few of them," Ropek said of RaaS operations.
"It is really a business model nowadays," he said.
– How it works –
On the so-called dark web, providers of ransomware services and support pitch their products openly.
At one end are the initial access brokers, who specialize in breaking into corporate or institutional computer systems. 
They then sell that access to the hacker, or ransomware operator.
But the operator depends on RaaS developers like Hive, which have the programming skills to create the malware needed to carry out the operation and avoid counter-security measures.
Typically, their programs — once inserted by the ransomware operator into the target's IT systems — are manipulated to freeze, via encryption, the target's files and data.
The programs also extract the data back to the ransomware operator.
RaaS developers like Hive offer a full service to the operators, for a large share of the ransom paid out, said Ropek.
"Their goal is to make the ransomware operation as turnkey as possible," he said.
– Polite but firm –
When the ransomware is planted and activated, the target receives a message telling them how to correspond and how much to pay to get their data unencrypted.
That ransom can run from thousands to millions of dollars, usually depending on the financial strength of the target.
Inevitably the target tries to negotiate on the portal. They often don't get very far.
Menlo Security, a cybersecurity firm, last year published the conversation between a target and Hive's "Sales Department" that took place on Hive's special portal for victims.
In it, the Hive operator courteously and professionally offered to prove the decryption would work with a test file. 
But when the target repeatedly offered a fraction of the $200,000 demanded, Hive was firm, insisting the target could afford the total amount.
Eventually, the Hive agent gave in and offered a significant reduction — but drew the line there.
"The price is $50,000. It's final. What else to say?" the Hive agent wrote.
If a target organization refuses to pay, the RaaS developers hold a backup position: they threaten to release the hacked confidential files online or sell them. 
Hive maintained a separate website, HiveLeaks, to publish the data.
On the back end of the deal, according to Ropek, there are specialist operations to collect the money, making sure those taking part get their shares of the ransom.
Others, known as cryptocurrency tumblers, help launder the ransom for the hacker to use above-ground.
– Modest blow –
Thursday's action against Hive was only a modest blow against the RaaS industry.
There are numerous other ransomware specialists similar to Hive still operating.
The biggest current threat is LockBit, which attacked Britain's Royal Mail in early January and a Canadian children's hospital in December.
In November, the Justice Department said LockBit had reaped tens of millions of dollars in ransoms from 1,000 victims.
And it isn't hard for Hive's operators to just start again.
"It's a relatively simple process of setting up new servers, generating new encryption keys. Usually there's some kind of rebrand," said Ropek.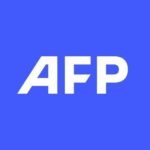 With 2,400 staff representing 100 different nationalities, AFP covers the world as a leading global news agency. AFP provides fast, comprehensive and verified coverage of the issues affecting our daily lives.
Madison Square Garden's facial recognition blacklisting sparks outcry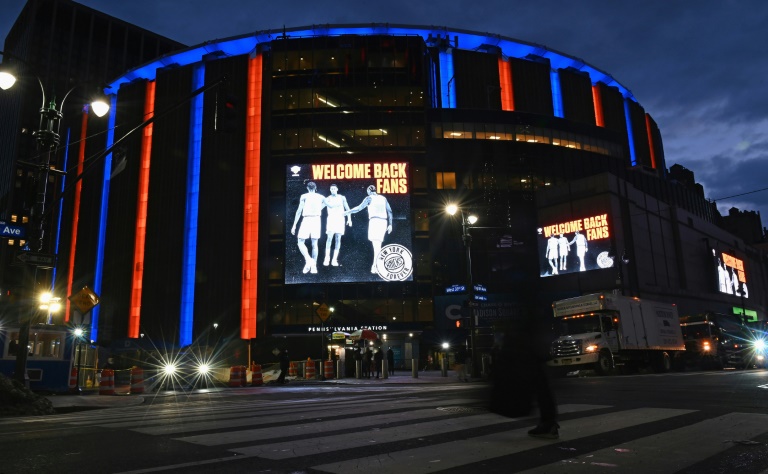 The heated debate over facial recognition technology has a new flashpoint: Manhattan's celebrated Madison Square Garden, home to the New York Knicks basketball team and countless Billy Joel concerts.
The operator of the arena, where Joe Frazier defeated Muhammad Ali in 1971's "Fight of the Century," is under fire for using the software to identify and eject certain lawyers from events at the venue — because they are associated with ongoing litigation involving MSG.
Local lawmakers want to halt the crackdown, which rights campaigners say is a gross abuse of a technology that is already raising fears about privacy and control from America to China.
"When the rich and powerful are free to use facial recognition to track the public it puts everyone else at risk," said Albert Fox Cahn, executive director of STOP, a non-profit that advocates for privacy.
"Here we see a chilling example of how petty the retaliation can be," he told AFP.
Last October, Barbara Hart and her husband were approaching their seats at "The Garden" for a Brandi Carlile concert to celebrate their wedding anniversary when security guards stopped them.
She said the guards identified her without seeing her ID card, and despite the tickets being in her husband's name, before removing the couple from the venue.
The attorney believes the guards used technology to match her face with an image of herself taken from her company's website.
Hart said she was targeted because her firm is engaged in a lawsuit against the venue's parent company, MSG Entertainment, even though she is not on the case.
"It was bewildering and upsetting. Bullying with fancy tools," the 62-year-old told AFP.
Hart is among at least four lawyers removed recently from MSG Entertainment venues because their firms are locked in legal disputes with the company.
Kerry Conlon told local media she was refused entry to Radio City Music Hall in November while trying to see dancers the Rockettes with her 9-year-old daughter.
Two other attorneys said they were denied entry to MSG to watch the Knicks and NHL team the Rangers respectively.
Billionaire businessman James Dolan's MSG Entertainment says it has a "straightforward policy that precludes attorneys from firms pursuing active litigation against the company from attending events at our venues until that litigation has been resolved."
New York's attorney general, Letitia James, warned him Tuesday that the policy "may violate" state civil rights legislation.
State senators this week proposed closing a loophole in the law, which prohibits the "wrongful refusal of admission" of patrons with a valid ticket to entertainment venues.
– 'Orwellian' –
For rights advocates, the proposed amendment, while welcomed, doesn't deal with the crux of the issue — growing surveillance in the age of the algorithm.
Facial recognition technology is legal in New York. It is used by police and at airports.
In 2020, the state government temporarily banned its use in schools. Campaigners like Cahn support a total ban.
He says the Madison Square Garden example shows that private business can use facial recognition "to exclude anyone whose voice you want to silence." 
MSG has deployed facial recognition technology since 2018. A New York Times report that year said the venue uses an algorithm to compare images taken by a camera to a stored database of photographs.
"The facial recognition technology system does not retain images of individuals, with the exception of those who were previously advised they are prohibited from entering our venues, or whose previous misconduct in our venues has identified them as a security risk," an MSG Entertainment spokesperson told AFP.
The United States and the European Union are among those grappling with how to regulate the use of biometric data, facial recognition and artificial intelligence.
Supporters say facial recognition bolsters security, but critics say the imperfect technology is prone to false matches among ethnic minorities and discriminatory.
Detractors also highlight Chinese police's use of it to track down and detain recent protesters.
MSG's use "paints an Orwellian picture of the society we're in right now," Daniel Schwarz of the New York Civil Liberties Union told AFP.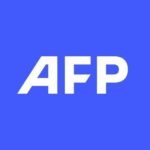 With 2,400 staff representing 100 different nationalities, AFP covers the world as a leading global news agency. AFP provides fast, comprehensive and verified coverage of the issues affecting our daily lives.