Rapid scale-up of CO2 removal crucial for climate goals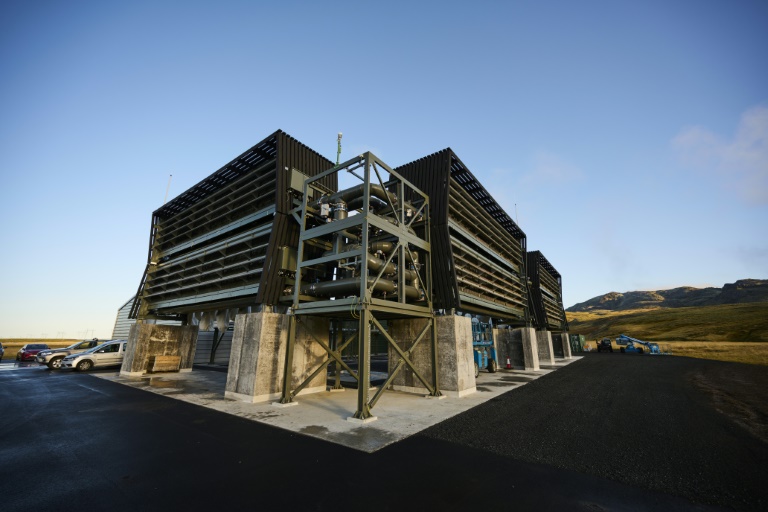 Capping global warming at liveable levels will be impossible without massively scaling up the extraction of planet-warming carbon dioxide from the atmosphere, the first global assessment of CO2 removal warned Thursday.
The persistent failure to draw down greenhouse gas emissions — nearly 60 billion tonnes a year of CO2 or its equivalent — has forced once-marginal carbon dioxide removal (CDR) options toward centre stage in climate policy, investment and research.
Across methods ranging from tree planting to factory-sized machines that suck CO2 from the air and store it underground, CDR worldwide currently captures two billion tonnes of the gas each year, according to the State of Carbon Dioxide Report.
More than 99 percent is extracted through "conventional" techniques such as restoring and expanding CO2-absorbing forests and wetlands.
Only a tiny fraction — about 0.1 percent — is removed by "novel" technologies such as direct air capture, converting organic waste into rock-like biochar, or capturing the CO2 from plants grown and burned for fuel, more than two dozen experts concluded.
The UN's climate science advisory body, the IPCC, has said carbon emissions must decline some 45 percent compared to 2020 levels by the end of this decade, and to net zero by mid-century, if Paris Agreement goals are to be met.
The 2015 treaty enjoins nations to hold warming to "well below" two degrees Celsius compared to preindustrial levels. The IPCC later concluded that only the agreement's aspirational 1.5C target could prevent severe, and potentially catastrophic, climate impacts.
"Regardless of whether we do a little or a lot of carbon dioxide removal, we will still have to do massive reductions in greenhouse gas emissions," report co-author Gregory Nemet, a professor at the University of Wisconsin–Madison, told AFP.
But CO2 emissions in 2022 remained at near-record levels, thrusting CDR into an even more critical role.
By the end of the century, the report calculates for the first time, CDR must extract between 450 billion and 1.1 trillion tonnes of CO2.
The new report says that conventional, tree-planting CDR — even if emissions do drop sharply — must double by 2050 to keep the 1.5C target in play, and increase by 50 percent to hold warming under 2C.
– Scaling up massively –
Research, however, has shown that food, energy and climate needs could result in competition for land, even with efficiency gains in each sector.
A deeply changing climate with only 1.2C of warming to date could also limit potential.
"If warming continues — and all signs say it will — then it will be even harder to maintain current levels of conventional CDR because they will be affected by droughts, storms, pests and other impacts," said co-author Oliver Geden, a senior fellow at the German Institute for International and Security Affairs and an IPCC lead author.
That means novel CDR methods have to pick up the slack.
To keep warming under 2C, deployment of these nascent technologies must be ramped up 30-fold by 2030, and by more than 1,000-fold by 2100, according to the report, led by the University of Oxford.
The 1.5C target would require scaling up even faster.
"Many policymakers don't know — and probably don't want to know — how much keeping the 1.5C narrative alive actually depends on carbon dioxide removal," Geden told AFP.
One novel CDR technology has attracted more attention — and money — than any other, even if it has barely put a dent in global emissions: direct air capture combined with carbon storage (DACCS).
Three quarters of the $200 million (185 million euros) invested in new CDR capacity from 2020 to 2022 went to direct air capture — a big chunk of it to Switzerland-based Climeworks. The firm announced last week the world's first certified CO2 removal and storage on behalf of paying clients, including Microsoft and software service company Stripe.
"All this investment is based on the assumption that direct air capture can grow from about 10,000 tonnes today to a billion tonnes by 2050" — a 100,000-fold increase, said Nemet.
That rate of growth is not necessarily out of reach, he said.
In earlier research, Nemet compiled a database of 135 technologies that emerged over the last century, looking at how quickly they scaled up.
The growth rate for solar panels has been about 30 percent a year over 30 years, he found.
"Direct air capture needs to be more than 40 percent for the next 30 years," he said. "It's a huge challenge, but it's not unprecedented."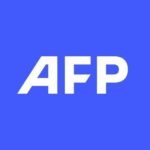 With 2,400 staff representing 100 different nationalities, AFP covers the world as a leading global news agency. AFP provides fast, comprehensive and verified coverage of the issues affecting our daily lives.
ChatGPT: the promises, pitfalls and panic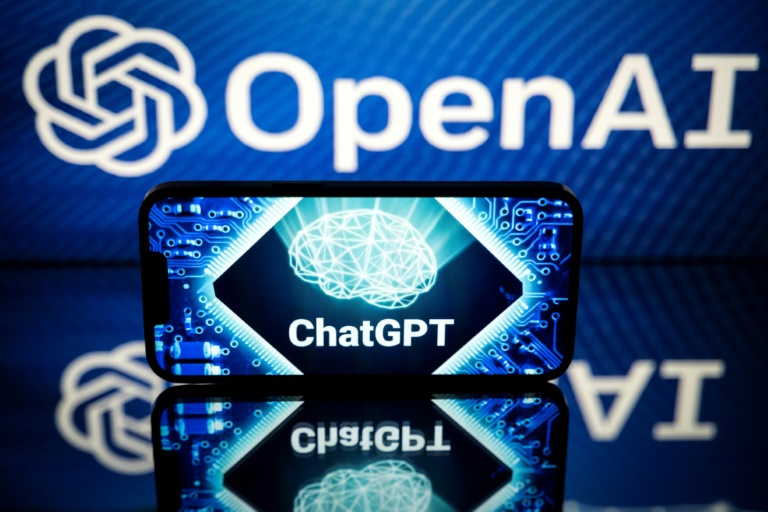 The excitement around ChatGPT – an easy to use AI chatbot that can deliver an essay or computer code upon request and within seconds – has sent schools into panic and turned Big Tech green with envy.
But behind the headlines, the potential impact of ChatGPT on society remains more complicated and unclear. Here is a closer look at what ChatGPT is (and is not):
– Is this a turning point? –
It is entirely possible that November's release of ChatGPT by California company OpenAI will be remembered as a turning point in introducing a new wave of artificial intelligence to the wider public.
What is less clear is whether ChatGPT is actually a breakthrough with some critics calling it a brilliant PR move that helped OpenAI score billions of dollars in investments from Microsoft.
Yann LeCun, Chief AI Scientist at Meta and professor at New York University, believes "ChatGPT is not a particularly interesting scientific advance," calling the app a "flashy demo" built by talented engineers.
LeCun, speaking to the Big Technology Podcast, said ChatGPT is void of "any internal model of the world" and is merely churning "one word after another" based on inputs and patterns found on the internet.
"When working with these AI models, you have to remember that they're slot machines, not calculators," warned Haomiao Huang of Kleiner Perkins, the Silicon Valley venture capital firm.
"Every time you ask a question and pull the arm, you get an answer that could be marvelous…or not…The failures can be extremely unpredictable," Huang wrote in Ars Technica, the tech news website.
– Just like Google –
ChatGPT is powered by an AI language model that is nearly three years old – OpenAI's GPT-3 – and the chatbot only uses a part of its capability.
The true revolution is the humanlike chat, said Jason Davis, research professor at Syracuse University.
"It's familiar, it's conversational and guess what? It's kind of like putting in a Google search request," he said.
ChatGPT's rockstar-like success even shocked its creators at OpenAI, which received billions in new financing from Microsoft in January.
"Given the magnitude of the economic impact we expect here, more gradual is better," OpenAI CEO Sam Altman said in an interview to StrictlyVC, a newsletter
"We put GPT-3 out almost three years ago… so the incremental update from that to ChatGPT, I felt like should have been predictable and I want to do more introspection on why I was sort of miscalibrated on that," he said.
The risk, Altman added, was startling the public and policymakers and on Tuesday his company unveiled a tool for detecting text generated by AI amid concerns from teachers that students may rely on artificial intelligence to do their homework.
– What now? –
From lawyers to speechwriters, from coders to journalists, everyone is waiting breathlessly where the disruption from ChatGPT will be felt first, with a pay version of the chatbot expected soon.
For now, officially, the first significant application of OpenAI's tech will be for Microsoft software products.
Though details are scarce, most assume that ChatGPT-like capabilities will turn up on the Bing search engine and in the Office suite.
"Think about Microsoft Word. I don't have to write an essay or an article, I just have to tell Microsoft Word what I wanted to write with a prompt," said Davis.
He believes influencers on TikTok and Twitter will be the earliest adopters of this so-called generative AI since going viral requires huge amounts of content and ChatGPT can make the chore almost instantaneous.
This of course raises the specter of disinformation and spamming carried out at an industrial scale.
For now, Davis said the reach of ChatGPT is very limited by computing power, but once this is ramped up, the opportunities and potential dangers will grow exponentially.
And much like the ever imminent arrival of self-driving cars that never quite happens, experts disagree on whether that is a question of months or years.
– Ridicule –
LeCun said Meta and Google have refrained from releasing AI as potent as ChatGPT out of fear of "ridicule" and backlash.
Quieter releases of language-based bots – like Meta's Blenderbot or Microsoft's Tay for example – were quickly shown capable of generating racist or inappropriate content.
Tech giants have to think hard before releasing something "that is going to spew nonsense" and disappoint, he said.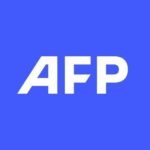 With 2,400 staff representing 100 different nationalities, AFP covers the world as a leading global news agency. AFP provides fast, comprehensive and verified coverage of the issues affecting our daily lives.
Business and consumers hamper climate fight: report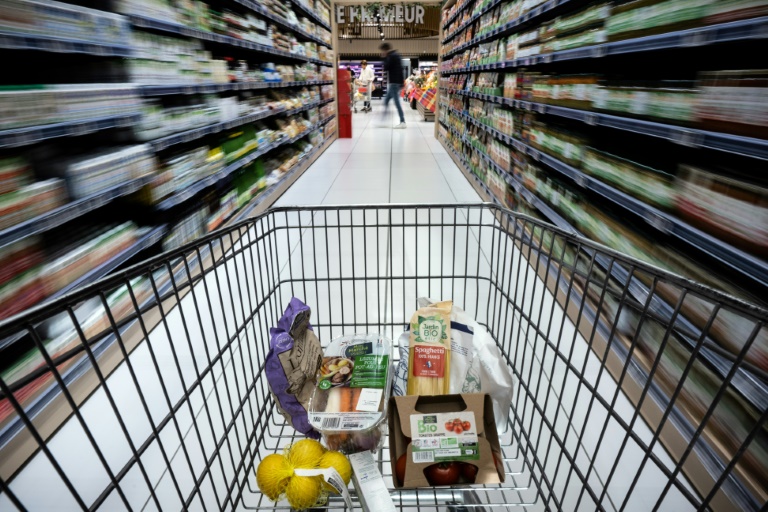 Corporations and consumers are the main obstacle to the emissions cuts needed to keep global warming to the 1.5-degree Celsius limit, researchers said Wednesday, adding that "positive signs" in other areas are not yet enough to meet climate goals.
The report by a multidisciplinary team of researchers warned that staying within the 1.5C goal was "not plausible", but that this could change if societies stepped up their efforts to cut emissions.
"We see all kinds of positive signs, for example, the political protests, divestment decisions, climate litigation cases, transnational initiatives, this is all on the rise," said one of the study authors Anita Engels. "So you could think that we are really on a good track."
But she added: "We need to do so much more".
The report, the Hamburg Climate Futures Outlook, assessed the plausibility of achieving the emissions reductions necessary to limit temperatures in line with the Paris Agreement.
That 2015 deal saw nations agree to limit global warming to well below two degrees Celsius since pre-industrial times, preferably 1.5C.
Researchers looked at 10 societal factors that they considered to be the most important drivers of decarbonisation and found that currently none are yet at a level that would lead to the dramatic emissions reductions needed by 2050.
– Media 'ambivalent' –
Using global databases and computer modelling, the authors found that seven social trends were moving tentatively in the right direction — including United Nations climate governance, regulation, litigation, and divestment from fossil fuels.
One — the media — was seen as "ambivalent".
But the two heading in the wrong direction were corporate responses and consumption patterns, which the researchers said "continue to undermine the pathways to decarbonisation".
The two are closely interlinked, said Engels.
"It would be so much easier if the way the products are produced is regulated in a way that (consumers) are not forced to buy climate destructive products," she told AFP.
The report said it was still too early to assess the potential impact of recent events such as Russia's invasion on Ukraine.
Researchers also looked at six physical processes around the planet, from the melting of ice sheets to fears that a deforested Amazon rainforest will transform into savannah.
Jochem Marotzke from the Max Planck Institute for Meteorology said that these and other physical processes were important, but that "we're not on a slippery slope".
It was human agency that would prove most decisive, he said.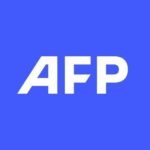 With 2,400 staff representing 100 different nationalities, AFP covers the world as a leading global news agency. AFP provides fast, comprehensive and verified coverage of the issues affecting our daily lives.
Sony hikes net profit forecast as weak yen boosts gaming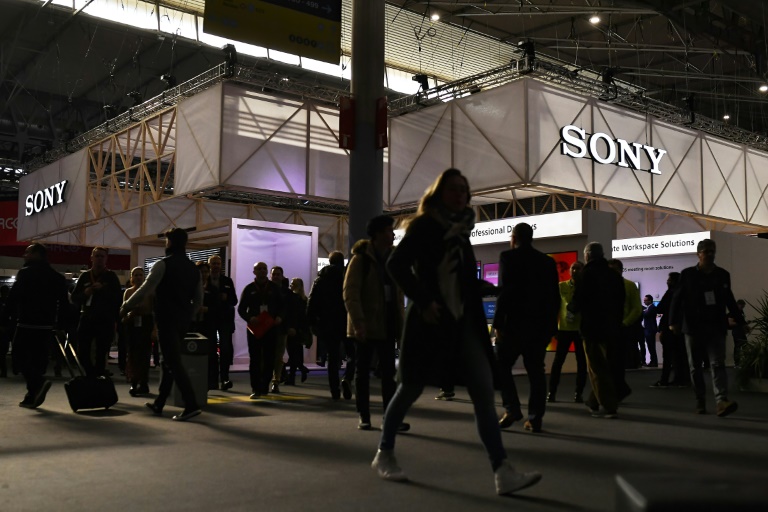 Sony upgraded its annual net profit forecast on Thursday, saying it expects strong results in its key gaming sector as the weak yen inflates profits on products sold abroad.
The Japanese electronics and entertainment giant said net profit in the April-December period jumped five percent year-on-year to 809 billion yen ($6.3 billion).
This was partly thanks to strong sales in the game, music and imaging-and-sensors sectors in the third quarter, an important holiday shopping period, the company said.
In the 2022-23 financial year, Sony Group now expects net profits of 870 billion yen, up from the previous estimate of 840 billion yen.
Sony's massive global entertainment business — from streaming services to blockbuster films and the PlayStation, as well as digital camera components — has benefited from the fall of the yen over the past year.
The Japanese currency has gained ground against the greenback in recent months but one dollar still buys around 128 yen, compared to around 114 yen one year ago.
Operating income in the gaming division "is expected to be higher than the November forecast mainly due to the positive impact of foreign exchange rates", Sony said.
Sony sold 12.8 million PlayStation 5 units in the first nine months of the current financial year, already more than the 11.5 million sold in 2021-22, when production was hit by supply chain problems.
Game sales will also have an important bearing on financial results, Hideki Yasuda of Toyo Securities told AFP.
"Sony is expected to aim for higher hardware sales in the coming fiscal year. What is key is whether software sales will also increase to keep up with higher hardware sales," Yasuda said.
The PS5 has some major titles in the pipeline, including the "highly anticipated" game "Final Fantasy XVI", he added.
Sony's gaming rival Microsoft has sparked an industry battle with its acquisition of "Call of Duty" maker Activision Blizzard — a huge $69 billion purchase that has yet to be finalised while it is examined by antitrust authorities.
A year ago, weeks after Microsoft unveiled its acquisition plan, Sony announced it would buy US game studio Bungie, creator of hits like "Halo" and "Destiny".
Sony also announced a reshuffle at the top of the company, with chief financial officer Hiroki Totoki to become president and chief operating officer while remaining CFO.
Current company president Kenichiro Yoshida will become board chairman, and will remain chief executive officer.
Behind the yen's fall is the contrast between the monetary policies of the US and Japanese central banks.
The Federal Reserve is hiking interest rates to fight inflation while the Bank of Japan is sticking to its longstanding monetary easing programme, designed to fuel sustainable growth.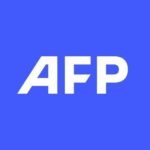 With 2,400 staff representing 100 different nationalities, AFP covers the world as a leading global news agency. AFP provides fast, comprehensive and verified coverage of the issues affecting our daily lives.