AirTag harassment victims unconvinced by Apple's fixes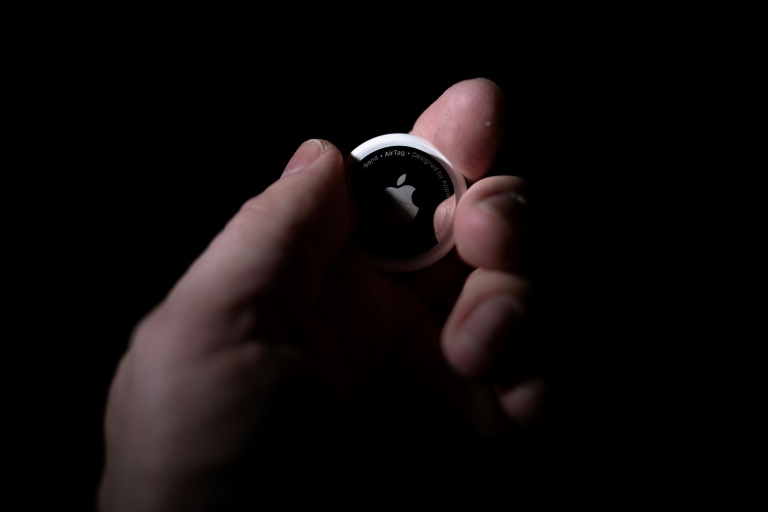 Originally designed as a solution for the absent-minded, the AirTag digital tracking sensor is also sometimes employed for a more sinister function, with manufacturer Apple now finding itself the subject of anger — and lawsuits — from Americans who have been harassed with the help of the brand's product.
The $29 silver and white gadget, the size of a large coin, is "an easy way to keep track of your stuff," the Apple website boasts. Customers can attach it to their keys, a wallet or a backpack.
When linked to a smartphone app, an AirTag allows a user to follow their belongings' real-time geographic location in case they get lost — but the little round transmitter can also trail the humans carrying those items, sometimes without their knowledge.
That's what happened to singer Alison Carney in June 2022, when she found an unknown AirTag in her bag while preparing to go on stage at a concert venue in Chicago.
Carney had not put the AirTag in there herself and says she never got an iPhone notification warning her that an unknown accessory is found nearby.
– 'Violated' –
Though unsettling, the discovery of the AirTag in her bag also helped Carney make sense of several confusing events in her life.
Ever since the breakup of their tumultuous relationship, Carney's ex-boyfriend had been incessantly calling and messaging her, even sometimes pounding on her door in the middle of the night or showing up at restaurants where she was eating.
"It just became obvious once we found the AirTag that… I wasn't crazy," Carney, who lives in Washington, told AFP. "I know that someone's tracking (me)."
"I felt violated. I retreated. I stopped going out," she added.
"I know that someone has the ability to put a device on my body or on my property that can track me for the rest of my life, and they're getting smaller and smaller and smaller and harder to detect."
Carney is not the only person in the United States who has been tracked against their will with an AirTag.
Last June, a 26-year-old man in Indiana was killed by his girlfriend, who followed his location via AirTag after she became suspicious he was cheating on her, according to court documents.
Police in the town of Irving, Texas, are also looking into several recent incidents involving Apple AirTags in which the victim and the stalker already knew each other, said police spokesman Robert Reeves.
According to Reeves, the next step after a complaint is filed is to identify the owner of the account associated with the AirTag, using the object's serial number.
But Carney has never had the chance to find out exactly who is connected to the rogue AirTag found in her bag — she has not filed a police report, for fear of retribution.
When asked about the situation, Apple sent AFP a statement published last year, in which the tech giant condemns "in the strongest possible terms any malicious use of our products."
The company also said it has updated its systems to warn customers who purchase AirTags that they may be committing a crime by using the product to secretly track another person and to alert Apple users when a device notices an unknown tracker traveling with them.
– Complaints against Apple –
But that reassurance is not enough to convince Lauren Hughes and a woman going by the pseudonym Jane Doe, who have filed complaints against Apple in California.
Doe says that after a divorce, her ex-husband tacked an AirTag onto her child's backpack twice.
And in a complaint filed in December, Hughes says she found an AirTag — colored on with a marker and wrapped in a plastic bag — attached to the wheel well of her car.
In court documents, both women call out Apple for what they see as an insufficient warning system. AirTag alerts sent out by the company are not necessarily immediate, and are only available on iPhones with iOS 14.5 or newer.
Besides older Apple devices, users of Androids or other smartphone operating systems are also left out, according to Albert Cahn, Technology and Human Rights Fellow at Harvard University.
Apple devices are constantly scanning for unknown accessories nearby, Cahn explained to AFP. But Android users have to download a special app and then specifically look for potentially nefarious AirTags.
"Does Apple expect Android users to spend their days constantly checking just to make sure they're not being tracked?" he asked.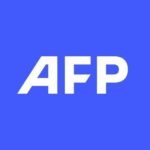 With 2,400 staff representing 100 different nationalities, AFP covers the world as a leading global news agency. AFP provides fast, comprehensive and verified coverage of the issues affecting our daily lives.
The countries phasing out internal combustion engines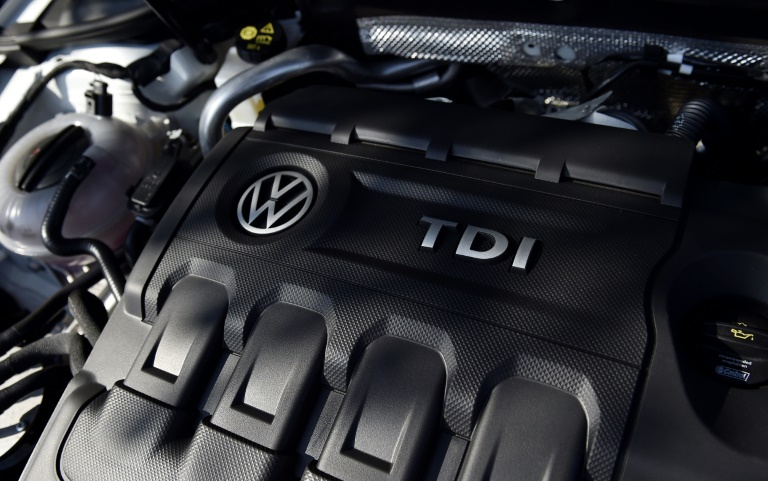 The European Union approved on Monday a deal that will lead to the phaseout of sales of new fossil fuel cars by 2035, with a final green light by energy ministers due on Tuesday.
The 27-nation bloc joins more than a dozen other nations which have set deadlines for ending sales of new cars with internal combustion engines (ICE) which emit toxic gasses that are a major driver of climate change.
– 2025 in Norway –
Norway is the trailblazer in ending the reign of ICE vehicles, with only zero-emission new vehicles — either battery electric or hydrogen — to be sold from 2025.
Norway is both Western Europe's largest producer of fossil fuels and the leading adopter of electric vehicles: just under 80 percent of new cars sold in 2022 were electric.
– 2030 in Britain, Israel and Singapore –
Britain, Israel and Singapore plan to ban the sale of new vehicles with internal combustion engines in 2030.
In Britain, the measure is part of an effort to create a "green industrial revolution" that aims to create thousands of jobs.
– China drives forward –
China has taken a lead in the manufacturing of battery electric vehicles, with hundreds of companies making cars and generous public subsidies available.
Chinese firms also dominate the production of the raw materials used in electric batteries and their manufacture.
The world's top polluter with the world's largest auto market, China has set waypoints towards eliminating new fossil fuel cars. It aims for battery electric, hybrid and fuel cell vehicles to account for 20 percent of sales in 2025. It aims for them to account for a majority by 2035.
Local initiatives have also sprung up: several cities now ban the sale of fossil fuel scooters, subside zero-emission vehicles or have put low-emission zones into place.
– 2030 for US to get halfway –
According to President Joe Biden's climate plan, half of new cars sold in the United States should be zero-emissions in 2030. Large subsidies are being used to protect local manufacturers and attract battery production.
Plug-in hybrids are included in that goal, however. While these vehicles have fossil fuel motors, they can run several dozen kilometres on their batteries.
Despite being the home of Tesla, the United States has a long way to go. Sales of purely electric vehicles represented only 5.8 percent of the market in 2022.
The states of California and New York plan to ban the sale of new fossil fuel cars, except for plug-in hybrids, from 2035. Canada has fixed the same objective.
– 2035 for the EU –
The Monday deal ends three weeks of drama following a last-minute roadblock put up by Germany and maintains an end of the sale of new fossil fuel vehicles from 2035, a key element of the bloc's climate plans.
With vehicles required to be zero emission, even hybrids will fail to make the cut. Only new battery electric or hydrogen fuel cell vehicles will be able to be sold in the bloc, unless they are designed to use carbon-neutral synthetic fuels.
In order to satisfy Germany's liberals, a carve-out was made for synthetic fuels, which are still in development but which are hoped can be made from CO2 using green energy, thus making their use neutral for emissions purposes.
Low-emission zones which limit access by older vehicles to city centres have also multiplied across Europe.
Fully-electric vehicles represented 12.1 percent of new car sales in the EU in 2022.
Within the EU, Ireland, the Netherlands and Sweden have set a more ambitious target of shifting to zero-emission vehicles in 2030.
– Japan –
Also a major car manufacturer, Japan plans to take its time to shift to electric vehicles and is favouring hybrids, of which Toyota is the world champion. Electric vehicles accounted for just 1.7 percent of new car sales in 2022.
The government plans to ban the sale of fossil fuel vehicles except for hybrids in the 2030s.
– Other pioneers –
India, which expects car ownership to boom but is already suffering from severe air pollution, has targeted electric vehicles accounting 30 percent of sales in 2030.
Chile, a major producer of lithium used in batteries, aims for 2035.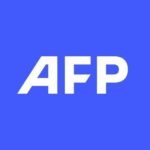 With 2,400 staff representing 100 different nationalities, AFP covers the world as a leading global news agency. AFP provides fast, comprehensive and verified coverage of the issues affecting our daily lives.
Biden bans US govt use of malicious commercial spyware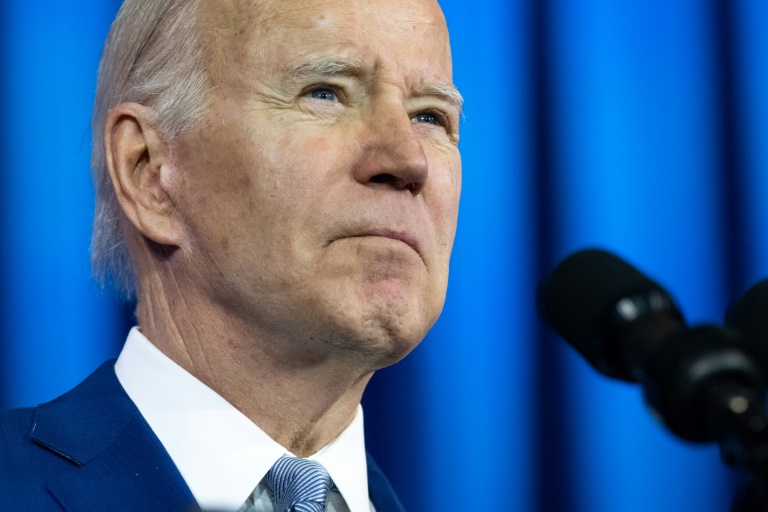 US President Joe Biden signed a ban Monday on government use of commercial spyware technology like the controversial Pegasus program, citing its use for political oppression in countries around the world.
The White House said commercial spyware poses a distinct intelligence threat to the United States and has been found on the phones of 50 US officials overseas.
In addition, a number of foreign governments have used it "to facilitate repression and enable human rights abuses."
"Misuse of these powerful surveillance tools has not been limited to authoritarian regimes," the White House said in a statement.
"Democratic governments also have confronted revelations that actors within their systems have used commercial spyware to target their citizens without proper legal authorization, safeguards, and oversight."
Biden's order was not a full ban on commercial spyware, but would apply to any program deemed a US security risk, or that is used for political abuse by other governments.
It also did not restrict spyware developed by US government agencies themselves, like the CIA or National Security Agency, the leading electronic intelligence body.
The most threatening software can scrape up all data from targeted devices with remote direction and control, according to a senior Biden administration official.
Last year the administration warned that it was planning tight restrictions on privately developed surveillance software after numerous cases surfaced of its use for political purposes in numerous countries around the world.
No specific names were cited in Monday's announcement, but the US government has already taken action to prevent the use of several programs and companies seen as threatening.
In November the Commerce Department placed four spyware developers on its blacklist: Israeli firms NRO Group and Candiru, Positive Technologies of Russia, and Singapore's Computer Security Initiative Consultancy.
Pegasus, created by NRO Group, was used by governments and other entities in Mexico, Poland, Spain, Hungary, Bahrain, India and elsewhere.
"There was an effort by commercial spyware vendors, like in other countries, to try to make inroads across the US federal government, and to market and to sell their tools across the federal government," the senior official told reporters.
"So we purposely announced publicly that we would be pursuing this sort of ban."
The ban was announced one day before Biden hosts his second Summit for Democracy, with leaders from 121 countries invited to join the three-day event.
The White House called the commercial spyware ban a "cornerstone" initiative for the summit.
The order "demonstrates the United States' leadership in, and commitment to, advancing technology for democracy," it said.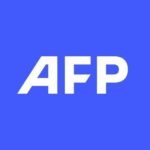 With 2,400 staff representing 100 different nationalities, AFP covers the world as a leading global news agency. AFP provides fast, comprehensive and verified coverage of the issues affecting our daily lives.
Artist Karla Ortiz sees AI 'identity theft', not promise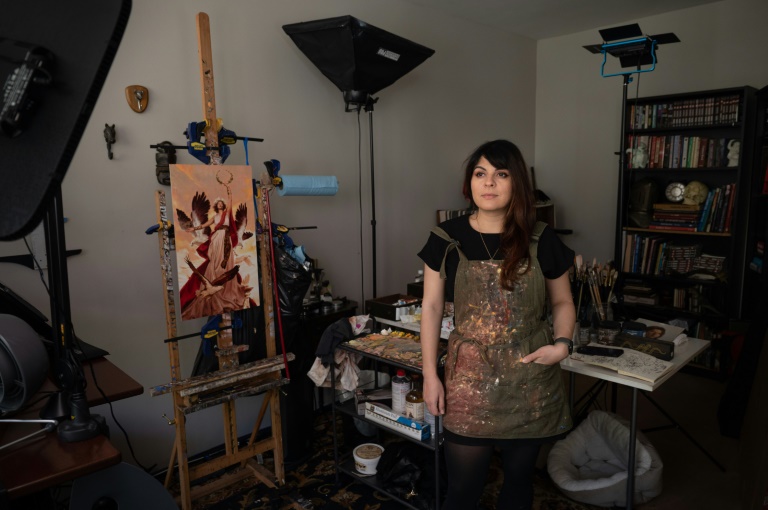 For artist Karla Ortiz, the explosion in artificial intelligence that can stand in for flesh-and-blood artists is nothing more than identity theft.
A native of Puerto Rico, Ortiz is a California-based designer, a concept artist and painter who has worked for videogaming giant Ubisoft, Marvel Studios, the Wizards of the Coast fantasy game publisher and has exhibited her work in galleries.
But now her profession could be completely disrupted by generative AI, the technology behind apps such as Dall-E and ChatGPT, which in seconds can crank out original content — illustrations, poems, computer code — with only a simple prompt.
About a year ago, Ortiz discovered Disco Diffusion, an open source AI-based image generating tool, but it is not easy to use for those less tech savvy.
At first, she thought it was an interesting experiment, but quickly she realized that the program was using the work of many of her friends without them knowing it.
They asked to have their work removed, but to no avail, and they backed down. She told herself art theft is nothing new in their line of work.
"It's weird that this is happening, but whatever," she told herself at the time.
But months later, with the introduction of even more powerful programs such as Midjourney and Stable Diffusion, which can generate images "in the style of" a chosen artist, she was brought face to face with the magnitude of the phenomenon.
Ortiz said she was shocked when she looked at how the programs were trained.
"All the training data, all the training material, it's our work."
In her studio, standing between her easel and her computer, Ortiz puts the final touches of oil paint on her latest work, "Musa Victoriosa," a woman surrounded by eagles, brandishing a laurel wreath.
This muse, which will be used to illustrate a copyright protection app, embodies artists defiant against technology.
To those who argue that human artists also draw inspiration from others' work, Ortiz says they are missing the point.
"Just because I look at a painting that I love, it doesn't mean that I archive that influence and that it automatically becomes a part of how I paint," she said.
"Influences can only get you so far in art," she added.
"The rest is your training, your life, your experiences, your thoughts of the day; that extra bit of humanity that filters inspirations and experiences together and creates your own voice and work," she said.
She worries about young artists who need the time and experience to find their style but will be squeezed out by AI.
– 'Canary in the coalmine' –
"How does a person break in now? And if you break in and you do develop a style, that's wonderful, but what stops anybody from training a model on your work?"
Along with other artists, Ortiz filed a lawsuit in a California court against three generative AI companies, hoping one day to get the industry regulated.
This fight has strengthened bonds between creators, and not only designers, she said.
"I'm seeing more writers and also voice actors being very concerned because of the technology that can take your voice and mimic it perfectly," Ortiz said.
Silicon Valley investors "want to expand to pretty much every creative endeavor," she warned.
"Our profession was automated first so we kind of became the canary in the coal mine."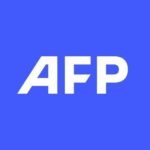 With 2,400 staff representing 100 different nationalities, AFP covers the world as a leading global news agency. AFP provides fast, comprehensive and verified coverage of the issues affecting our daily lives.