Layoffs strip away tech worker visas along with jobs
Laid off US tech workers from abroad on employment-based visas are scrambling to find new jobs.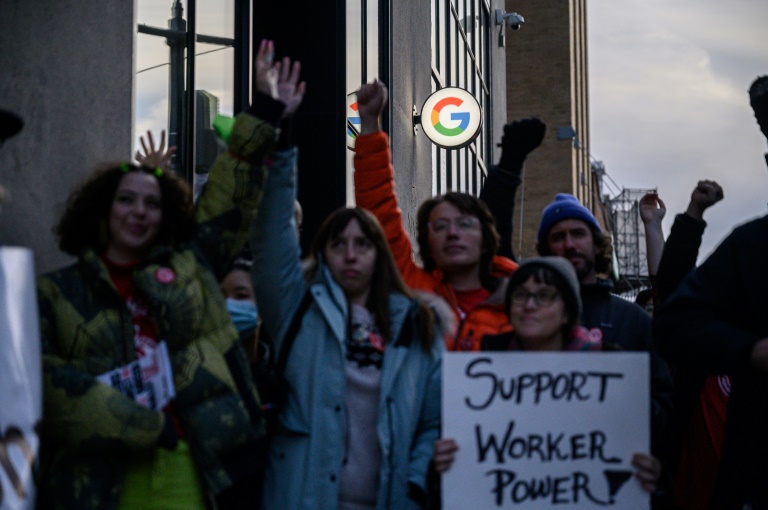 Laid off US tech workers from abroad on employment-based visas are scrambling to find new jobs to avoid being forced to uproot their lives and leave the country.
More than 150,000 US-based tech jobs have disappeared in recent months, delivering an economic blow to Silicon Valley not seen the since the dot-com bubble collapsed in the early 2000s.
As the massive wave of redundancies spreads across US tech firms, many of those left jobless are here on H1-B or other visas pegged to their jobs, according to California congresswomen Anna Eshoo and Zoe Lofgren.
Eshoo and Lofgren wrote a letter urging US immigration authorities to at least double the 60-day period allowed foreign-born workers here on employment-based visas to find new jobs.
Without a new job at a company that can get them a visa, fired employees have to leave the country.
"They are freaking out beyond measure," said Seattle-based immigration attorney Tahmina Watson.
"They are absolutely in a bind because they don't know what they are going to do."
According to Eshoo and Lofgren, foreign-born workers make up nearly a quarter of the US science and tech workforce.
Often times, immigrant tech workers have settled down and started families in the United States, advocates told AFP.
"They go from being two-income households to no-income households with mortgages, marriages, car payments and children," Watson said.
"Sixty days is not enough time to wrap up your affairs; it is not enough time to find another job and then apply for another H1-B visa."
The Foundation for India and Indian Diaspora Studies launched a petition at Change.org calling on US President Joe Biden to extend the visa grace period to a full year on humanitarian grounds.
The petition had more than 2,300 signatures as of Wednesday.
"My ask here is to increase the grace period and let them figure it out," said foundation director Khanderao Kand.
– 'Brain drain' –
The US economy stands to suffer if there is an exodus of immigrant tech talent, argue advocates.
More than half of all billion-dollar tech companies here were founded by immigrants, Eshoo and Lofgren said in their letter to the heads of US Citizen and Immigration Services and Homeland Security.
"To ensure that the successful companies of the future are based in the United States, we must prevent this brain drain from taking place," said the letter.
Silicon Valley is rich with immigrants from China, Europe, and India, many of whom are not just job seekers but eventually job creators with startups or investment capital, Kand told AFP.
Tech talent forced to leave the US, taking their families and dreams with them, will settle elsewhere and likely not return, Kand argued.
Giving immigrant tech talent a chance to stay could end up fueling a startup boom, as some of those who've been laid off opt to start companies of their own, Watson said.
"If we lose this talent, I think we will find we are hurting in the future because these people will know that America doesn't care about them," the lawyer added.
Among tactics turned to by the newly unemployed is changing to tourist visas, which give them six months instead of two in which they can hunt for jobs or tend to affairs, according to Watson.
"If they can't find another job, it gives them time to sell their car, let go of a lease, do what they need — or figure out their paperwork to go to Canada," Watson said.
"While we are closing our door to immigrants, Canada is doing the opposite and welcoming them."
While job cuts at tech titans such as Alphabet, Amazon, and Microsoft have been making headlines, startups have also been laying people off, noted French Tech San Francisco president Reza Malekzadeh.
"I think culturally Europeans are not used to it, especially the French, because they are not used to it being easy to lay people off," Malekzadeh told AFP.
"We try to help each other. I have not seen a big wave going back to France yet; I think they are still hopeful."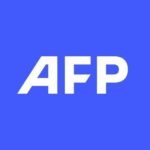 With 2,400 staff representing 100 different nationalities, AFP covers the world as a leading global news agency. AFP provides fast, comprehensive and verified coverage of the issues affecting our daily lives.
UK unveils £11 bn windfarm investment by UAE, German firms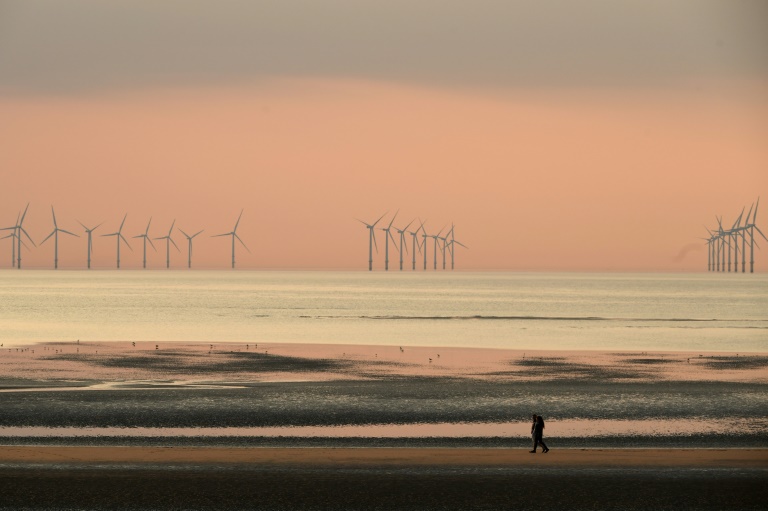 UK Prime Minister Rishi Sunak announced Friday plans by UAE state-owned renewables firm Masdar and German energy giant RWE to invest up to £11 billion ($14 billion) in a giant offshore windfarm.
The joint investment plans will help erect turbines at the UK's massive Dogger Bank site in the North Sea, he said at the COP28 climate talks in Dubai.
The long-planned offshore windfarm off the coast of Yorkshire in northern England, will be the largest in the world, the UK government claims.
Several other multinational companies are involved in ventures.
"I'm pleased to announce a new deal between Masdar and RWE, which includes a commitment to jointly invest up to £11 billion into the UK's new windfarm at Dogger Bank," said Sunak.
"This is a huge boost for UK renewables, creating more jobs, helping to power three million homes and increasing our energy security," he told a press conference on the fringes of COP28.
Masdar will purchase a 49-percent stake in RWE's 3.0 gigawatt (GW) projects at Dogger Bank South, both companies said.
The southern section is capable of powering three million typical UK homes, creating 2,000 jobs during construction and over 1,000 direct and indirect roles during its operational phase, it added.
The financial deal is expected to complete in the first quarter of next year, the state-owned UAE enterprise noted.
Sunak has come under pressure over his commitment to climate change mitigation this year, after softening several policies aimed at reaching net-zero carbon emissions by 2050.
But he used his appearance at the United Nations climate conference to defend those decisions and insist the UK was on course to meet its commitments.
"What I can reassure you is we're going to continue to do more than others going forward to," Sunak told reporters.
"We can meet targets that are already more ambitious than anyone elses but we can do so in a more pragmatic way," he added, noting the cost-of-living crisis impacting many Britons.
The British leader, struggling in the polls ahead of an expected general election next year, claimed no other world leaders at COP28 had raised his slew of recent rollbacks to UK climate policies.
"Because most of their targets are less ambitious than the UK's," he said.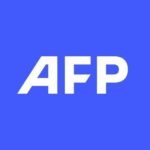 With 2,400 staff representing 100 different nationalities, AFP covers the world as a leading global news agency. AFP provides fast, comprehensive and verified coverage of the issues affecting our daily lives.
EU wants to know how Meta tackles child sex abuse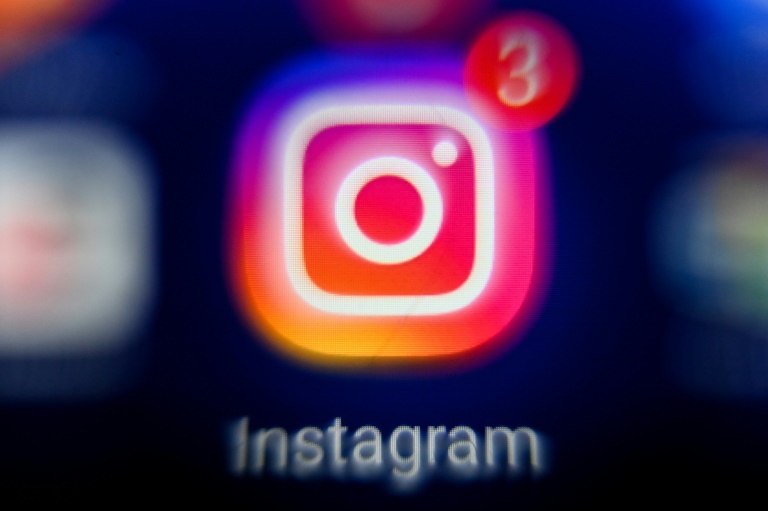 The EU on Friday demanded Instagram-owner Meta provide more information about measures taken by the company to address child sexual abuse online.
The request for information focuses on Meta's risk assessment and mitigation measures "linked to the protection of minors, including regarding the circulation of self-generated child sexual abuse material (SG-CSAM) on Instagram", the European Commission said.
Meta must also give information about "Instagram's recommender system and amplification of potentially harmful content", it added.
The investigation is the first step in procedures launched under the EU's Digital Services Act (DSA), but does not itself constitute an indication of legal violations or a move towards punishment.
Meta must respond by December 22.
A report by Stanford University and the Wall Street Journal in June this year said Instagram is the main platform used by paedophile networks to promote and sell content showing child sexual abuse.
Meta at the time said it worked "aggressively" to fight child exploitation.
The commission has already started a series of investigations against large digital platforms seeking information about how they are complying with the DSA.
It has sought more information from Meta in October about the spread of disinformation as well as a request for information last month about how the company protects children online.
The DSA is part of the European Union's powerful regulatory armoury to bring big tech to heel, and requires digital giants take more aggressive action to counter the spread of illegal and harmful content as well as disinformation.
Platforms face fines that can go up to six percent of global turnover for violations.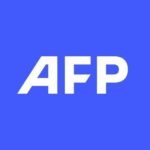 With 2,400 staff representing 100 different nationalities, AFP covers the world as a leading global news agency. AFP provides fast, comprehensive and verified coverage of the issues affecting our daily lives.
US judge halts pending TikTok ban in Montana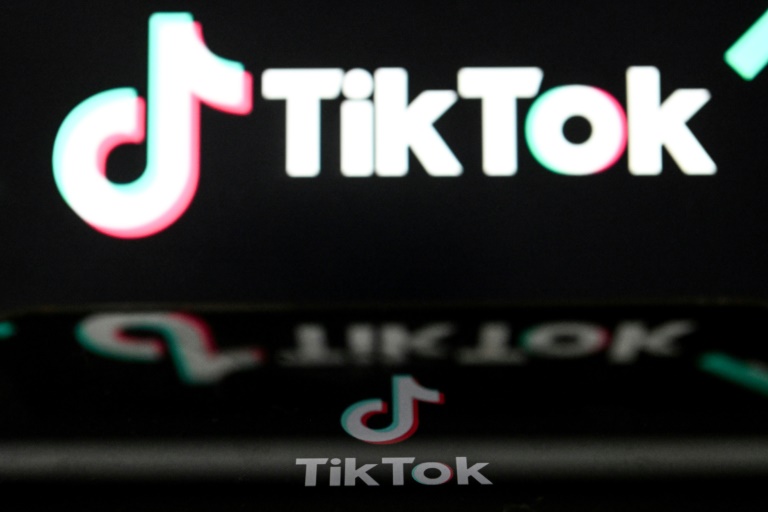 A federal judge on Thursday temporarily blocked a ban on TikTok set to come into effect next year in Montana, saying the popular video sharing app was likely to win its pending legal challenge.
US District Court Judge Donald Molloy placed the injunction on the ban until the case, originally filed by TikTok in May, has been ruled on its merits.
Molloy deemed it likely TikTok and its users will win, since it appeared the Montana law not only violates free speech rights but runs counter to the fact that foreign policy matters are the exclusive domain of the federal government.
"The current record leaves little doubt that Montana's legislature and attorney general were more interested in targeting China's ostensible role in TikTok than they with protecting Montana consumers," Molloy said in the ruling.
The app is owned by Chinese firm ByteDance and has been accused by a wide swathe of US politicians of being under Beijing's tutelage, something the company furiously denies.
Montana's law says the TikTok ban will become void if the app is acquired by a company incorporated in a country not designated by the United States as a foreign adversary.
TikTok had argued that the unprecedented ban violates constitutionally protected right to free speech.
The prohibition signed into law by Republican Governor Greg Gianforte is seen as a legal test for a national ban of the Chinese-owned platform, something lawmakers in Washington are increasingly calling for.
The ban would make it a violation each time "a user accesses TikTok, is offered the ability to access TikTok, or is offered the ability to download TikTok."
Each violation is punishable by a $10,000 fine every day it takes place.
Under the law, Apple and Google will have to remove TikTok from their app stores.
State political leaders have "trampled on the free speech of hundreds of thousands of Montanans who use the app to express themselves, gather information, and run their small business in the name of anti-Chinese sentiment," ACLU Montana policy director Keegan Medrano said after the bill was signed.
The law is yet another skirmish in duels between TikTok and many western governments, with the app already banned on government devices in the United States, Canada and several countries in Europe.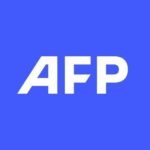 With 2,400 staff representing 100 different nationalities, AFP covers the world as a leading global news agency. AFP provides fast, comprehensive and verified coverage of the issues affecting our daily lives.