Innovators from Los Angeles, Vienna, Toronto, Calgary, Milwaukee to speak at April 12-13 event
mesh conference attracts global innovators from Canada, U.S. and Europe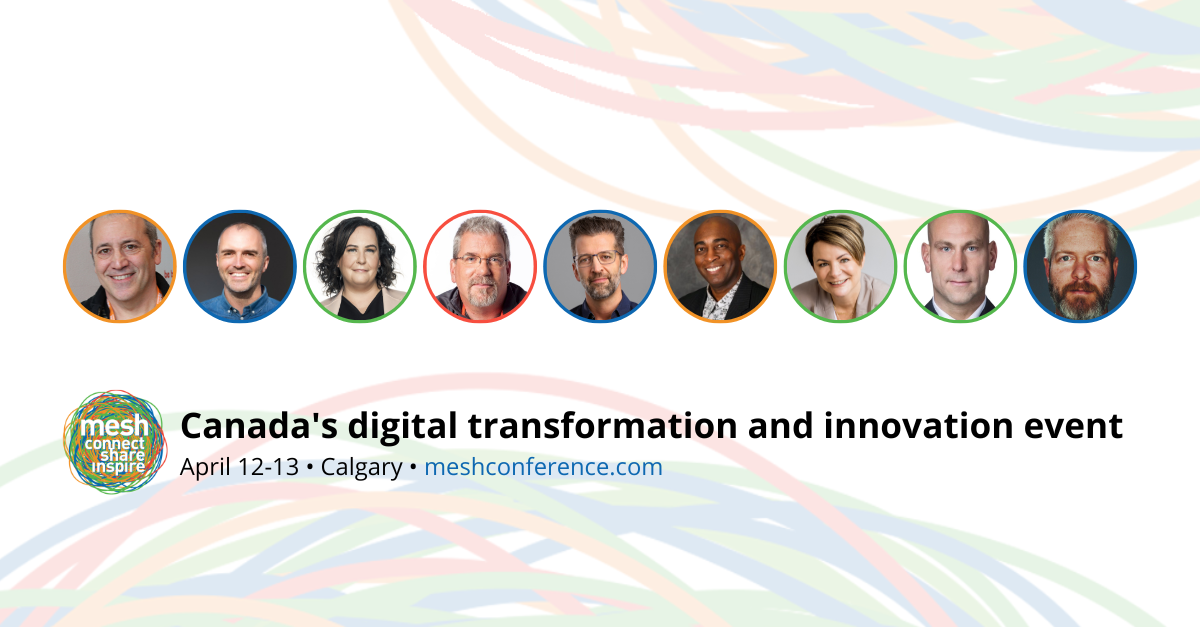 It takes a village to drive large-scale innovation, and a month from now that village meets at the Platform Innovation Centre in Calgary.
Today the mesh conference unveiled its next round of speakers who will join the highly curated list of people who will share insight, learning, and digital transformation takeaways at the April 12-13 event.
"We aim to create the conditions for innovation to flourish, and we think those conditions require a meshing of people from diverse backgrounds and industries who come together to share the latest trends, challenges, and opportunities for the benefit of everyone," says Chris Hogg, partner and co-producer of mesh, and president of content marketing firm DJG. "It's about creating a space where people can connect and learn from each other, and where new ideas can be generated and tested."
With a focus on four threads — business, media and technology, society, and marketing — the mesh conference will host Canadian digital transformation leaders who will meet to connect, share, and inspire others to think about changing the way we think, organize, operate and behave.
Joining the all-star lineup of speakers announced last week, mesh today shared details of its society and marketing keynotes, and a host of featured speakers across all mesh threads.
Exploring neurodiversity and creativity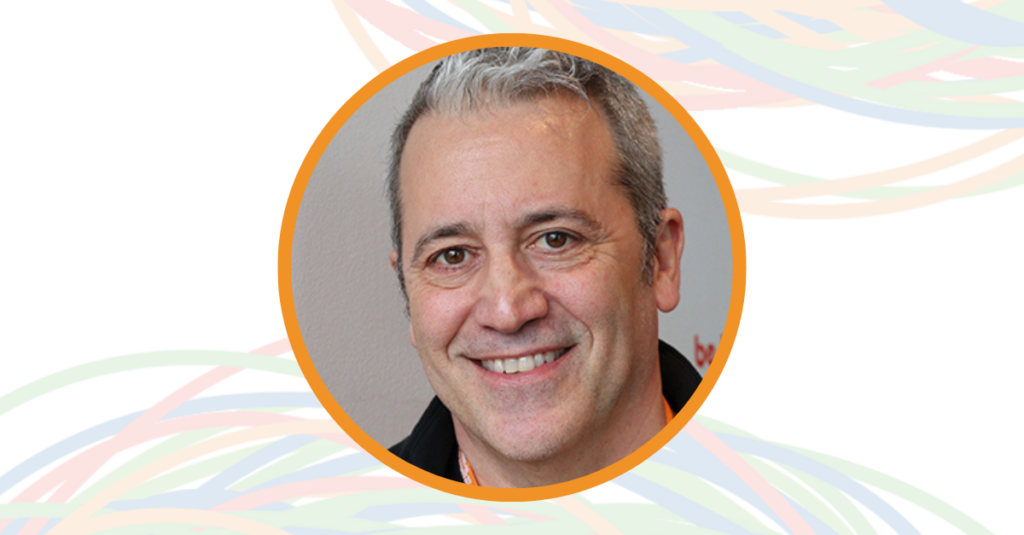 Mark Fairbanks joins mesh to explore opportunities in technology design to create inclusion. His keynote will focus on learning experiences and neurodivergent creativity.
Mark is the co-founder and Executive Director of Milwaukee-based Islands of Brilliance, a creative program for autistic individuals that pioneers the use of art, creativity, and creative technologies to spark self-confidence, encourage independence, and build pathways to employment.
At mesh, Mark will share insight on neurodiversity and creativity, and how the combination of design process and lean methodology can be applied to create meaningful, measurable, and sustainable social impact.
Islands of Brilliance was started in 2012 by Mark and his wife Margaret who have guided the organization through constant evolution and growth, and today the organization has students from around the United States enrolled in all three layers of programming access.
The inspiration for the program originates with his youngest son Harry, who was diagnosed on the autism spectrum just before the age of three.
The organization is now the subject of a research study being conducted by the University of Wisconsin-Milwaukee and Michigan State University funded by the National Endowment for the Arts.
Prior to Islands of Brilliance, a 27-year career in advertising, design, and digital saw Mark working for notable creative boutiques in Milwaukee, Minneapolis, and Chicago. During this period his work appeared in The One Show, Communication Arts, Graphis, and The Obies, while also receiving acclaim in Adweek, Creativity and The New York Times.
He was a member of the Creative Alliance, a cohort of notable agency creatives and agencies working on social impact initiatives during the final two years of the Obama Administration.
Mark also currently serves as the Entrepreneur in Residence for Social Innovation at the University of Wisconsin-Milwaukee's Lubar Entrepreneurship Center, devoting time to working with undergraduate students on design methodologies, business model canvas, and thinking through prototypes of their ideas focused on social impact.
Creating immersive experiences for marketing and sales success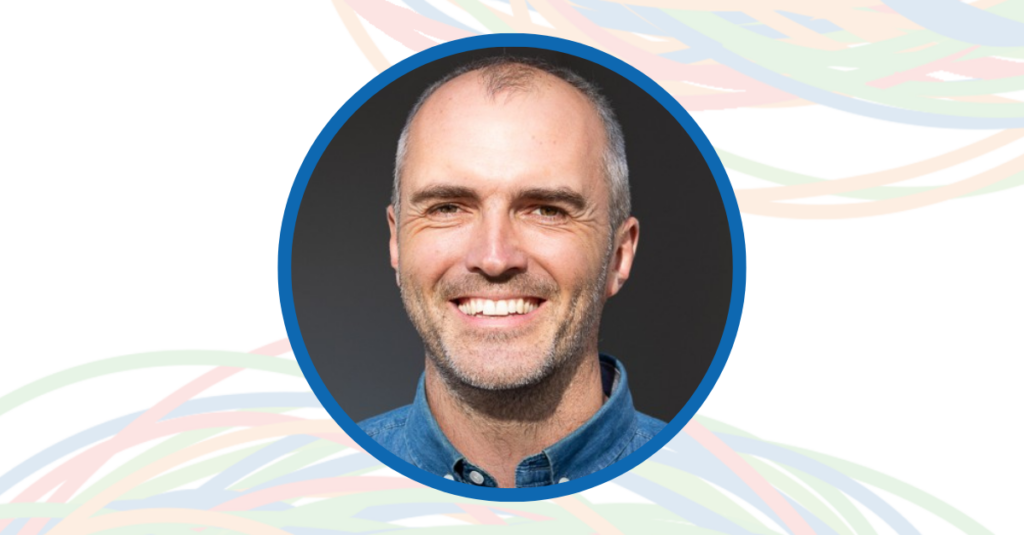 Dr. Andreas Fraunberger joins mesh to discuss the immersive storytelling through virtual reality (VR), augmented reality (AR), immersive video, and WebXR content.
As the Managing Director and XR Producer of Vienna-based creative studio, Junge Römer, Andreas will share insight on using VR and AR to transform stories into places people can visit, events they can influence, and experiences they can live through.
Andreas and his team have worked on mixed reality projects for HILTI, Red Bull, REWE, ORF, ARTE, ProsiebenSat.1 TV Germany, Austrian Tourism Board, Advertising Board of Tyrol, Wiener Staatsoper and more.
In addition, Andreas is a lecturer for animation and development at the University of Applied Arts in Vienna where he teaches about the theory of perception.
Andreas got his PhD from the Academy of Fine Arts in Vienna where he focused on time-based media and psychoanalysis.
Featured speakers
In addition to the keynote announcements, mesh also shared details about featured speakers who will join this year's Calgary event, April 12-13: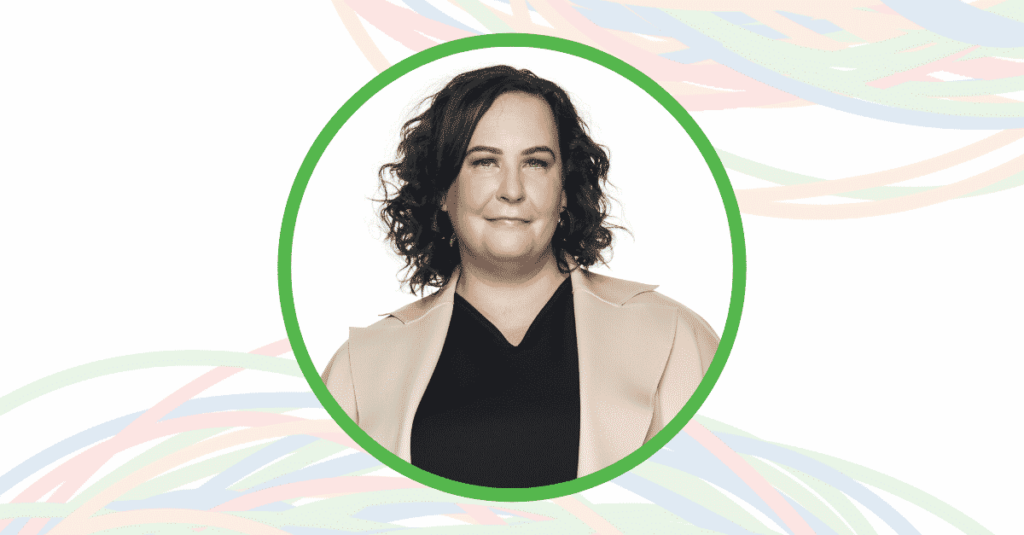 Colleen Pound is a corporate strategist, community builder, and disruptor who lives at the intersection of connection and commerce.
As a member of mesh's host advisory committee, she is passionate about bringing the best minds together to transform our future and have some fun along the way.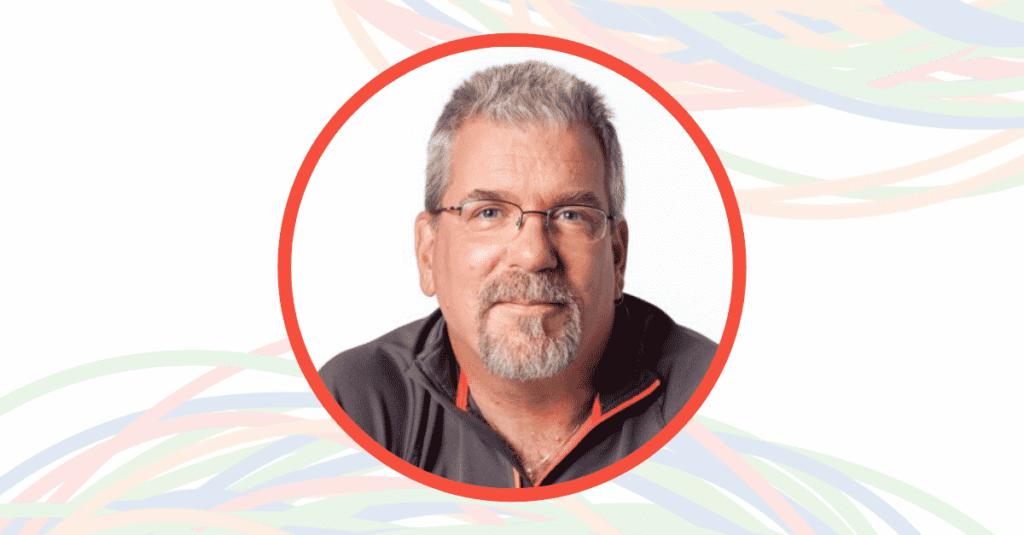 Mathew Ingram, Chief digital writer, Columbia Journalism Review
Mathew Ingram is Columbia Journalism Review's chief digital writer. Previously, he was a senior writer with Fortune magazine. He has written about the intersection between media and technology since the earliest days of the commercial internet. His writing has been published in the Washington Post and the Financial Times as well as by Reuters and Bloomberg.
Mathew is a mesh OG and one of the event's founders.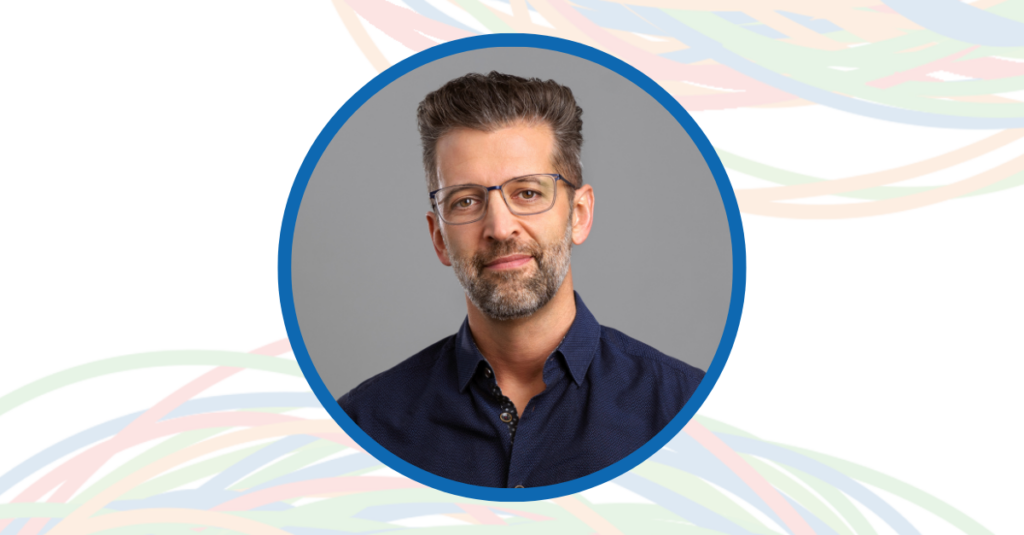 Tyler Chisholm, co-founder and CEO of clearmotive marketing, podcast host of Collisions YYC.
It's been said by many colleagues and friends that Tyler Chisholm's superpower is being "endlessly curious," which has served him in many ways, from growing up on the farm to his passion for marketing.
Tyler is the co-founder and CEO of clearmotive marketing, a full-service agency focused on helping brands that operate in fast-paced, competitive industries execute their marketing campaigns more effectively with a deep focus on business results.
Tyler is also the host of two podcasts: They Just Get It and Collisions YYC.
They Just Get It features interviews with people who have taken interesting and unique paths through life, often outside of what is considered "normal", highlighting the importance and rewards of following your dreams.
In-depth knowledge about Alberta's economy and growing business opportunities is what you'll get from Collisions YYC. Each episode goes beyond the headlines to provide listeners with valuable insights that might just inspire their next big idea.
Tyler is a passionate philanthropist and founder of Red Express, a project designed to put toys in the hands of children in need each holiday season.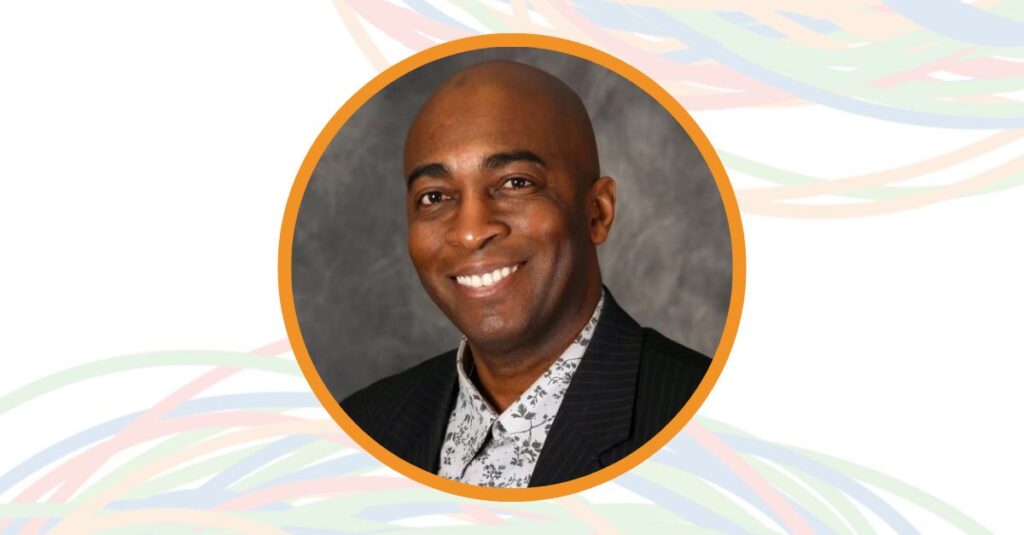 Charles Buchanan, Founder and CEO of Technology Helps.
As an innovator and visionary, Charles has a distinguished history in corporate technology leadership (including Suncor Energy, Deloitte, Oracle, MNP, and Royal LePage), management consulting, and entrepreneurship.
Charles has founded and worked with numerous technology companies in diverse areas such as online gaming, fintech, environmental protection, and more. He continues to be an authority in the tech space and has provided expert advice and implemented large-scale technology solutions for enterprise clients.
Charles is a passionate contributor to the community and has served on various non-profit boards for the past 20 years, including his role as Board Chair at Centre for Newcomers. He currently serves on several boards: Calgary Black Chambers (co-founder); The Common Approach to Impact Measurement; Momentum (finance committee); Black Business and Professional Association. He also serves on the grant committee at Calgary Foundation and an entrepreneur mentor at Venture Mentors Service of Alberta (VMSA). Charles is a founder and advisory board member of UpRising Academy helping talented at-risk youth in Jamaica in STEM and sports.
He holds an MBA from the Smith School of Business at Queen's University and a B.Sc. (Hons) in electrical and computer engineering. When recharging, Charles can be found on the golf course or hiking in the beautiful mountains near his home in Calgary and spending meaningful time with his family.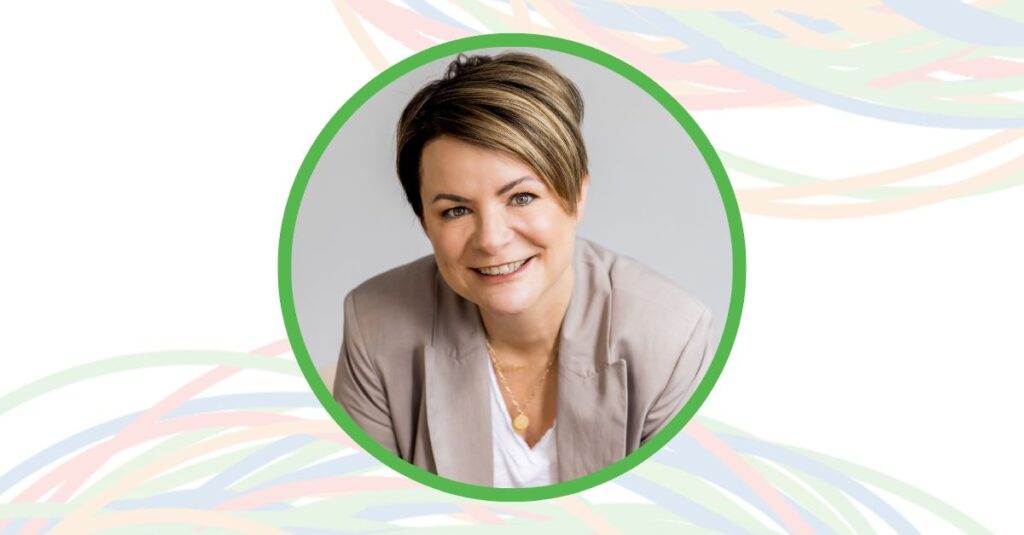 Alison Pidskalny, Strategic Advisor, Pixelated Ventures
Alison is a trusted ally to founders, CEOs and Boards having spent her career equally in the corporate and non-profit sectors.
She is described as a "Swiss army knife" bringing a vast toolkit to organizations looking to grow, shift strategy or engage more authentically with community.
As a strategic advisor Alison builds Community-Informed Strategic Plans that (re)invigorate and focus her clients on bold directions.
As a born/raised Albertan, she leverages her vast network, angel investments and philanthropy as a Financial Feminist and an avid campaigner for community infrastructure that promotes connectedness and inclusion.
Alison sits on the Board of Movement51 and the Board of the Indigenous Gathering Place Society of Calgary, and is a member of the Dean's Advisory Circle for the Faculty of Science at the University of Calgary.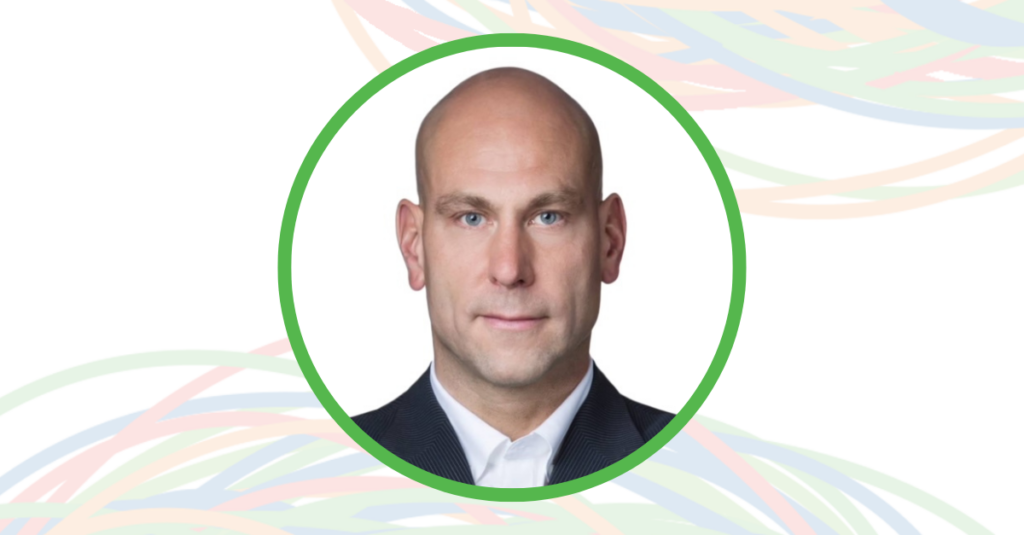 Chris Wolfenberg, Partner, Corporate Group, Dentons
Chris is a leading business lawyer in Calgary focused on public and private corporate and securities transactions in the technology, mining and energy sectors.
Chris is known for building strong, long-lasting relationships with clients at every level. He also acts as Director and Officer of a number of public, private and not-for-profit entities. Chris has been recognized as Canadian Lawyer of the Year for Mining Law, and has also been recognized for his Venture Capital and Securities practice. He has received national recognition for his community contributions.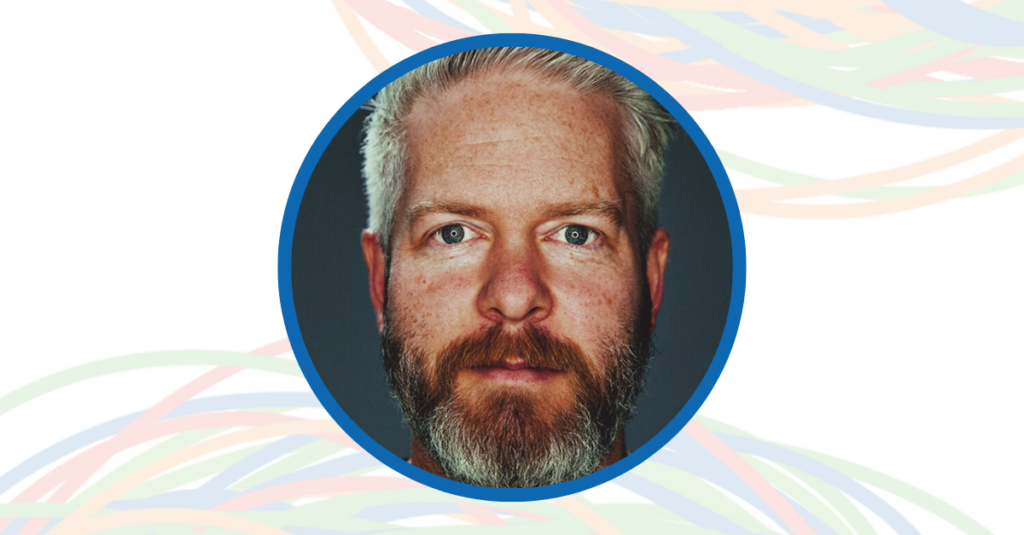 Scott King has 20 years experience bringing emerging technology to digital marketing.
He specializes in brands with grudge purchase products — products you have to buy, but don't necessarily want to buy — like household cleaners (Clorox, Pine-Sol, Liquid Plumr) or banking & insurance (Brokerlink, Citi, USAA).
---
More speakers and sessions will be announced shortly on the mesh conference agenda and tickets are on-sale now at the mesh conference ticket page. Early-bird tickets are on sale now for $679 until March 17 and a small batch of student tickets are available on a first-come, first-served basis.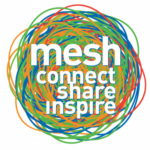 mesh is Canada's digital transformation event experience. Taking place in Calgary (April 12-13, 2023) and Toronto (November 2023), mesh aims to create a digital transformation network and event experience that helps organizations and leaders determine what to do, how to do it, and how to be successful. Learn more at meshconference.com
 Where will AI go next?
This year's Collision conference featured a wide range of buzzy AI solutions — both B2B and for consumers.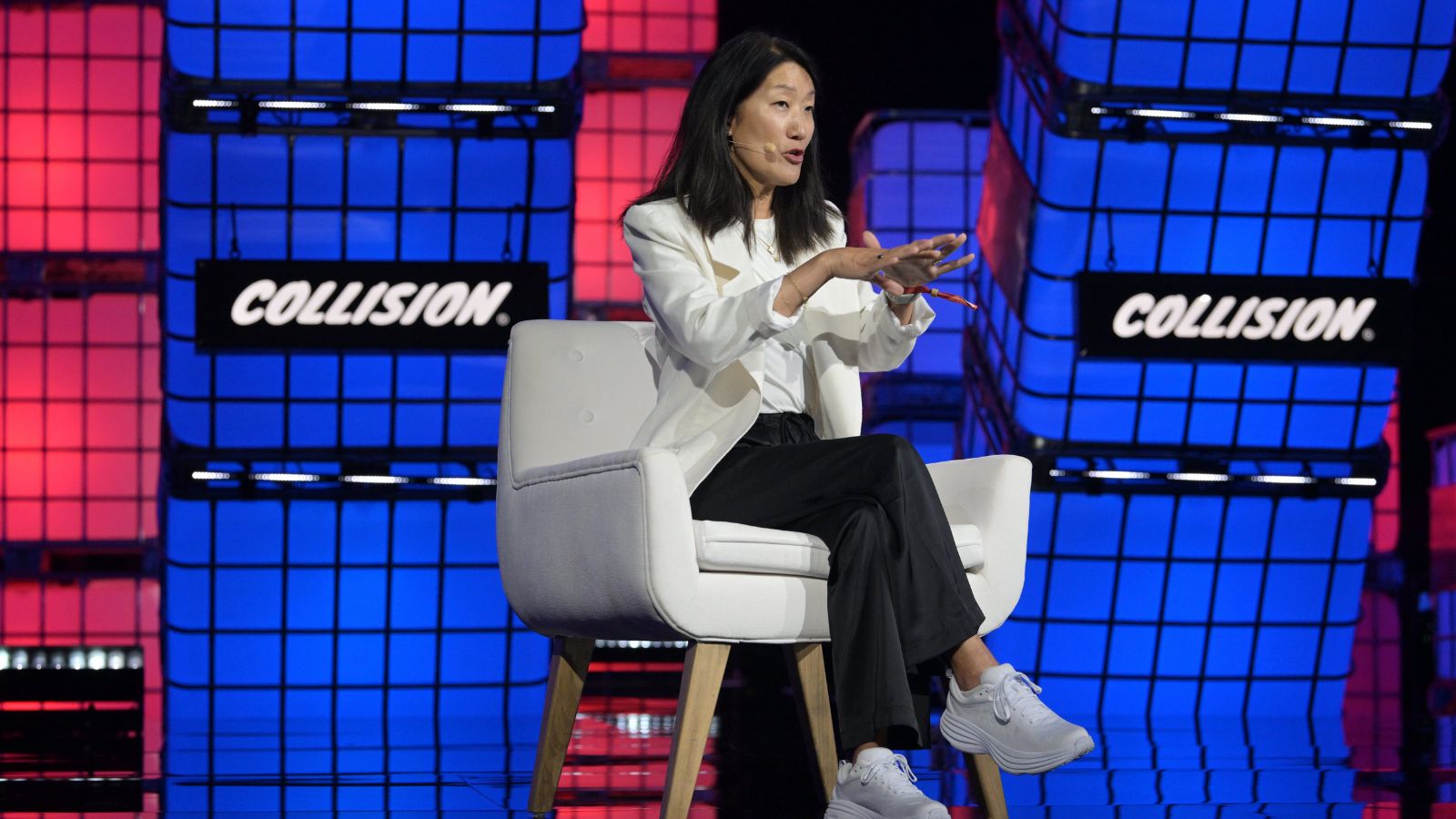 The buzzy topic of AI was not in short supply at this year's annual Collision conference in Toronto. The list of applications using the technology was seemingly endless — from both the presenters and exhibitors.
It comes at a unique time, as analysis of the industry reveals that we've crossed into the "era of deployment." At the same time, it's imperative that we think critically and ask questions about said deployment.
In June, Research and Markets revealed a study demonstrating how the AI industry has experienced immense expansion and maturation in recent years, from a $62B market in 2020, to projections saying 40% growth annually until 2026.
Meanwhile, the 2023 AI Index, an independent initiative at the Stanford Institute for Human-Centered Artificial Intelligence (HAI), reports that:
AI systems can both have a large carbon footprint (when training), and be "used to optimize energy use"
Incidents of AI misuse is "rapidly" on the rise. As the Stanford team explains, 'more AI, more problems"
There was a 27% decrease in Global AI private investment (year-over-year) from 2021 to 2022. At the same time, over the last decade, investment has increased — in 2022, it was 18 times greater than in 2013.
Companies that have adopted AI are pulling ahead, while the proportion of those adopting AI has actually plateaued.
Only 35% of Americans surveyed agree that "products and services using AI had more benefits than drawbacks," compared to 78% of Chinese respondents, 76% from Saudi Arabia, and 71% from India.
It seems clear that the sector is at something of a crossroads.
DX Journal spoke to four AI startups at Collision, covering areas like filing taxes, DIY home and appliance repair, game building, and building work teams — all showing how AI can have an impact both at home and the workplace.
DIY home maintenance, with a little AI help
Collision presenter Eradj Khaidarov, Chief Technology Officer of IrisCX, spoke on the topic of "Delivering a more human experience through visual intelligence and AI." He transitioned from twenty years in the video conferencing field to IrisCX, a video-based troubleshooting app that helps users with DIY repair. Anything from appliances to home devices, AI determines the make, model, problem, and spits out possible solutions.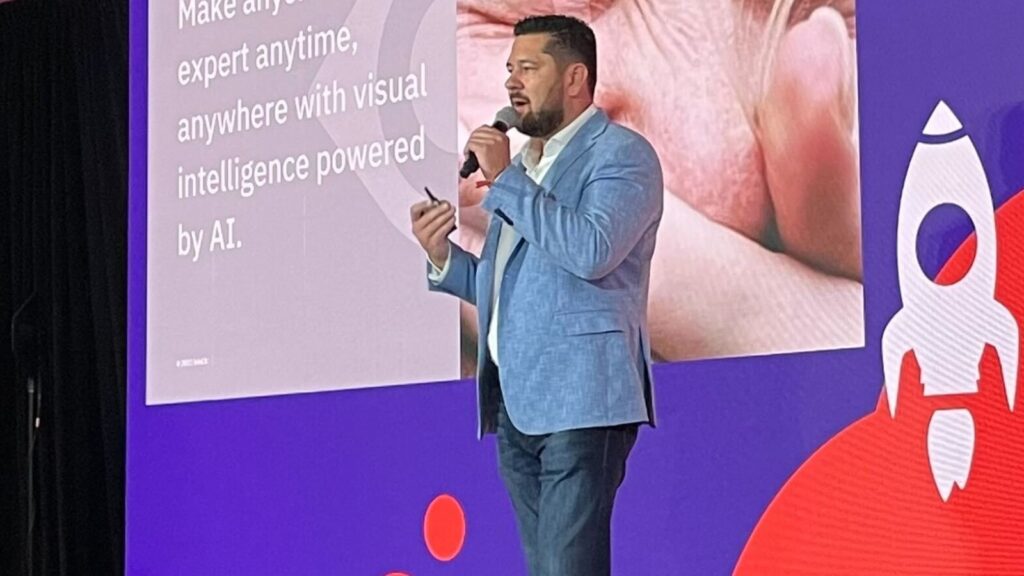 "All of us hate dealing with manuals from 10 years ago and only keep them around when we truly need them — and we also hate dealing with YouTube videos that may not necessarily answer all our questions," he explained. "The interactions with our product can help you get to an answer faster, without having someone come to your home. It's just the little bit of guidance that can help us solve a problem quickly and efficiently."
AI allows the app to summarize certain markers in the conversation, to formulate what was truly the problem.
Let AI help find your next hire
Meanwhile, Raphael Ouzan, co-founder & CEO of A.Team, wants AI to revolutionize how people build teams.
Prior to helping found the startup, he served in the Israeli military for five years in cyberwarfare and cryptology, "finding the power-people you could work with, even in impossible missions."
Later, he built teams as he built start-ups, and realized he wanted to build something that would enable anyone to find the right teammate — or teammates — to accomplish a greater goal.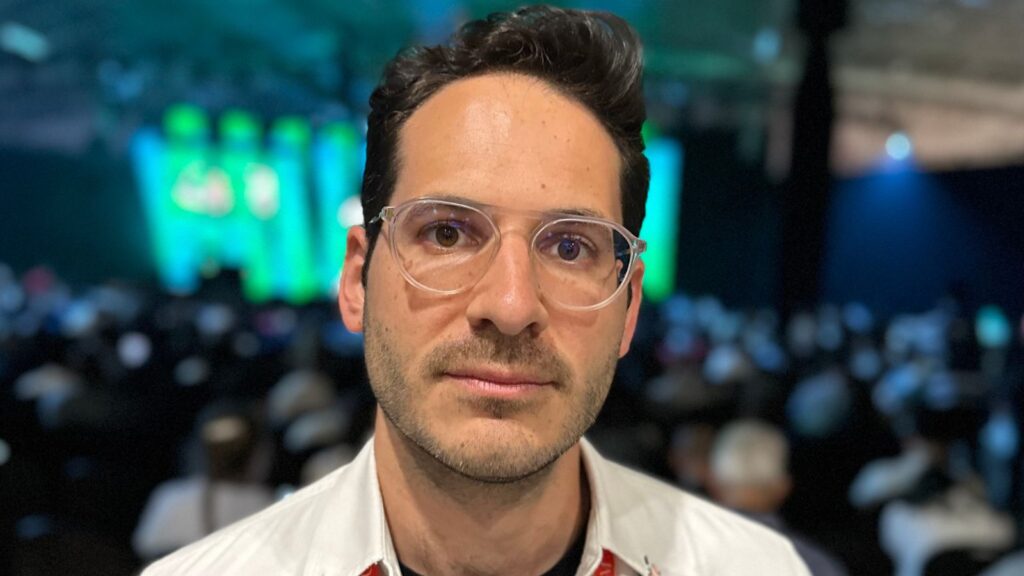 When a user logs in to A.Team, they will do a search for their preferred skill and industry, while the AI will detect keywords, suggesting the relevant team that matches the work desired.
"I would describe it as a platform that enables the formation, management, and scaling of elite tech teams that drive massive change for companies," he said.
"You can look at it like a high-end UpWork, for teams."
A.Team has raised $55 million, funded by the likes of rapper Jay-Z, and has advisors that include Fiverr founder Shai Wininger and former UpWork CEO Stephane Kasriel.
Creativity + AI
One very popular area where AI is being leveraged is for imagery, game creation, and video creation.
Unity offers tools and solutions for game developers, industrial customers, and professional artists. And as Chief Marketing Officer Carol Carpenter explains, "what we are seeing is that every pixel, every piece of art, every frame will be compacted on the creative side by AI."
"If you draw two frames, then ask: 'hey, draw ten more for me like this.' Or, I want a scene in a digital twin or game, with snowing mountains. AI can offer some art to choose from."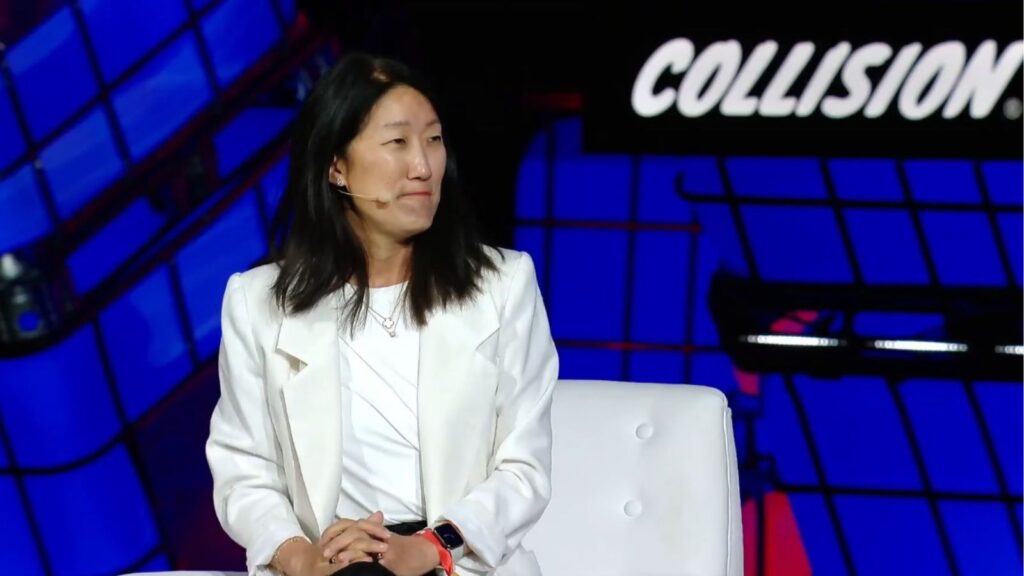 One of their newest products, Unity Muse, launched during Collision. As Carpenter describes, it "has a feel like ChatGPT, where programmers can type in an image request, and either see it animated or developed on-demand."
For example, the user could input the text: "Ferrari driving down a steep hill," and what would pop out would be AI's creation based on the request. The user could decide to keep it as a standalone graphic, or instruct Unity Muse to make the image animate.
From there, the sky's the limit, although a human hand — and creativity — will always play a part.
To build a game today with real time 3D, she explains, what's required is experience and coding knowledge. "It's not something you just pick up and do easily."
With Unity, there's an "ability to use natural language to create, to accelerate the process," said Carpenter. "We still very much believe the creator needs to have ideas; they need to have the spark of imagination. AI is good for getting started or a prototype. Then there needs to be polish and human element of judgment."
Your taxes, automated
Many believe that the best place to deploy AI is for truly mundane tasks that make sense to automate.
In that vein, Ben Borodach and his team have brought it to tax filing.
April is touted as the first AI-powered tax system that both optimizes and files taxes, via a large language model and proprietary generative AI that reads tax law.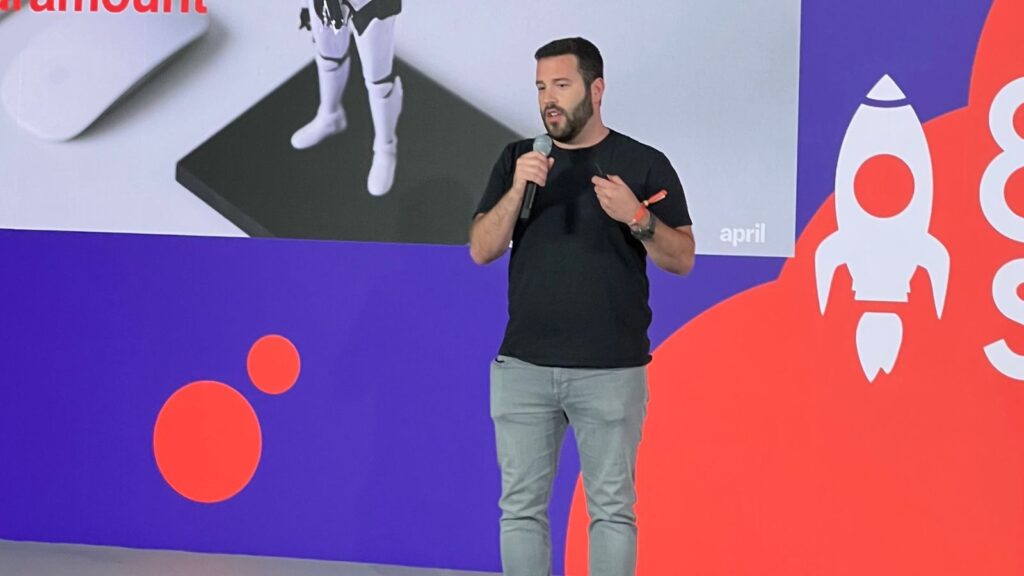 "It doesn't matter if you're an Uber driver, an e-commerce seller, or a family with two jobs, you still get the same experience," explained the co-founder and CEO. "A personalized leveraging of AI, where we serve up 1.2 septillion unique paths to filing returns. So every single person gets a customized flow for their specific experience."
There are, Borodach explained, thousands of possible tax questions across federal, state, and local jurisdictions that a taxpayer could be asked. Each time the user answers a question, the program learns more about the user.
---
As AI technologies evolve, its growth is poised to reshape virtually every field it touches.
It is already entering our lives in an accessible, individualized way, catering to the unique needs of each user. From healthcare and education to finance and entertainment, its capabilities will soon permeate unexpected areas, transforming our lives in profound ways.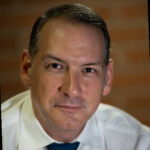 Dave is a journalist whose work has appeared in more than 100 media outlets around the world, including BBC, National Post, Washington Times, Globe and Mail, New York Times, Baltimore Sun.
Global innovation comes to Collision
1,727 startups and partners from 76 countries descended on Toronto for one of the world's largest tech events.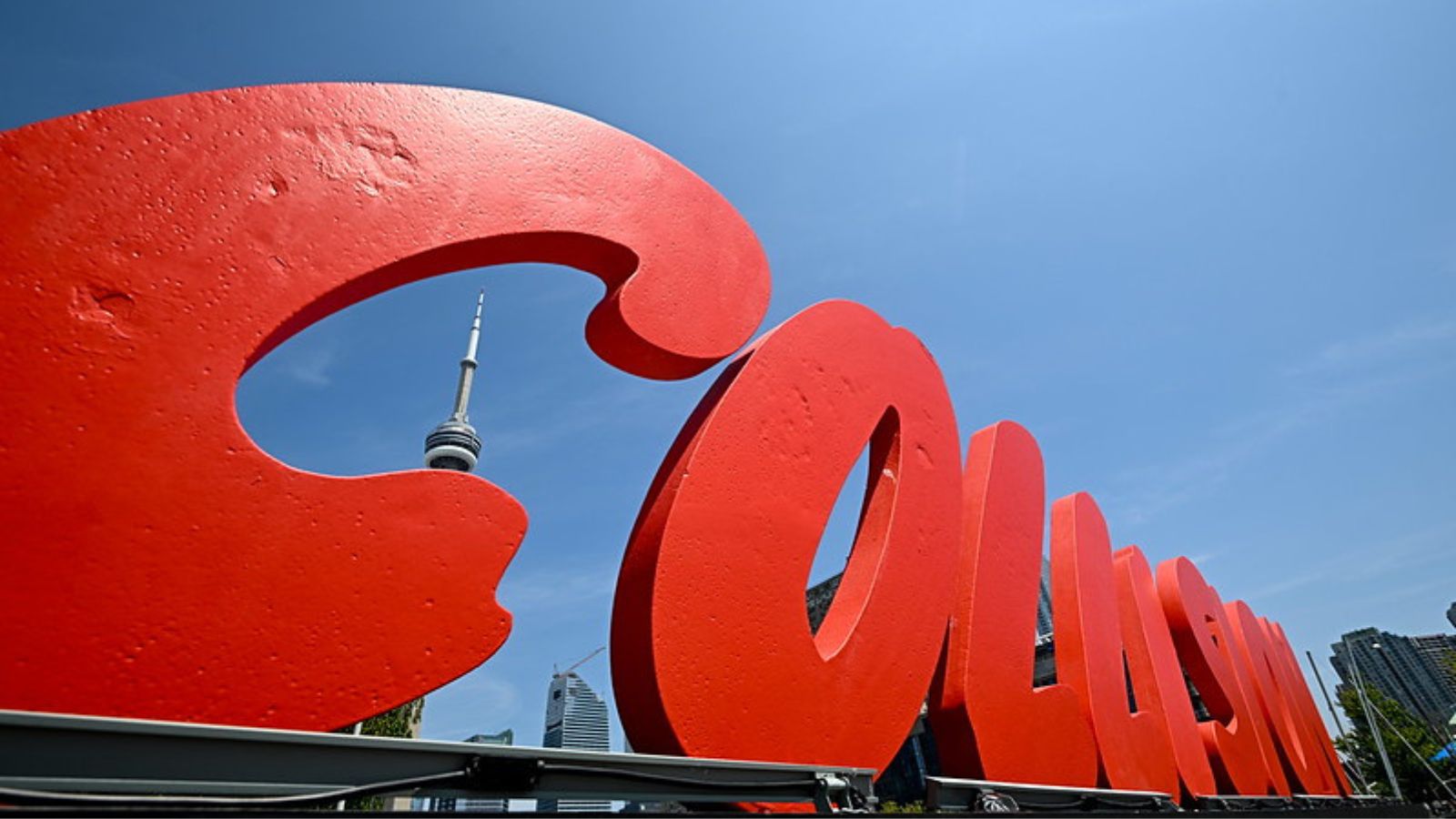 ​​Hoping to collide with angels and investors, nearly two thousands startups and partners from 76 countries and thirty industries convened at Collision in Toronto.
For attendees, it was a chance to take a peek at the future of tech. For exhibitors and startups, an all-access pass to global players, all under one roof. Indeed, floor exhibitors spanned the globe: Italy, Kosovo, Portugal, South Korea, and more.
The worldwide innovation and startup scene has had a rollercoaster few years. 2021 saw next-level growth, a trend that continued into 2022, until conflict and an energy crisis in Europe, supply-chain disruptions, layoffs, and inflation meant a period of instability. This has lasted into 2023, though at this midpoint of the year, there's been an upswing.
According to Startup Genome's Global Startup Ecosystem Report 2023 — generated from analysis of data from 3.5 million startups across 290 global ecosystems — VC funding is still down, although gaming, blockchain, and fintech all saw increases. The AI and Big Data sub-sector has the highest number of total VC deals, with 28% of the global share.
Entrepreneurs from around the world are seizing opportunities to disrupt industries, solve pressing challenges, and create innovative solutions. Collision is just one place to help make that happen.
Here's a look at four countries that came to town.
Kosovo's rapid growth
At just fifteen years old, the small Balkan nation of Kosovo came to Collision hoping to position itself as a burgeoning tech incubator — with a workforce less costly than most others in Europe.
Representing the country were Sedat Burrniku, Toronto's Consul of Kosovo, and Fatos Idrizi from Pristina-based Kreahub, a company that mainly does web design, web development, branding, and digital marketing. Tenton, a software development company from Kosovo, was also part of the team.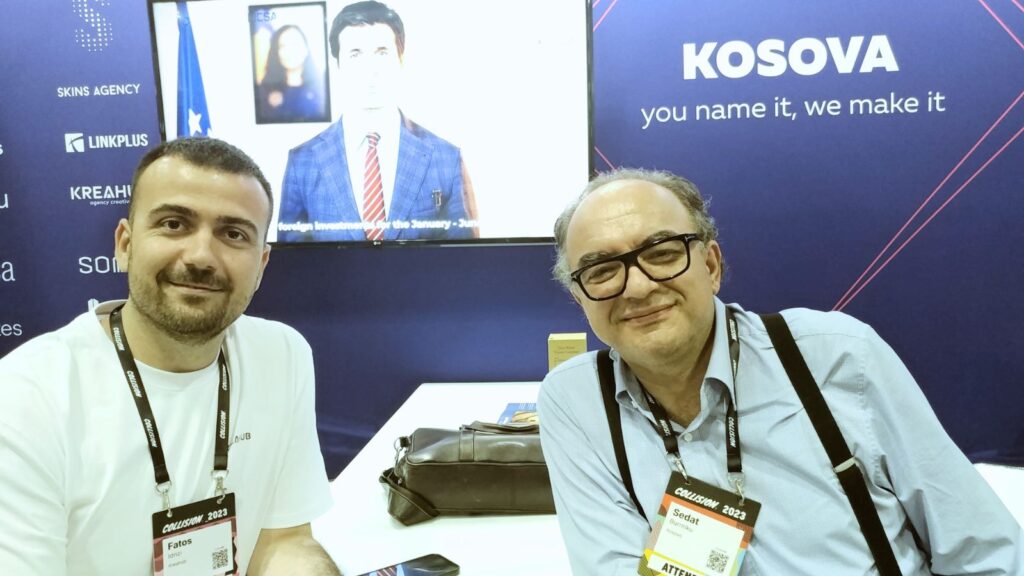 "Kosovo is a young country. It has a lot of potential in IT, among other fields and concepts. So, we would like to introduce our companies to the rest of the world," Idrizi said, adding that his country has one of the highest Internet user rates in Europe, at 96.4% among a population of nearly two million.
One of their biggest success stories was a made-in-Kosovo project dubbed "NatEv Explorer," that detects natural disasters and catastrophes around the world, and won the NASA International Space Apps Challenge in 2015.
"Kreahub is a young company with potential ahead," explained Idrizi. "It is a first year for us. We finished, already, four projects in the US, one in Germany, and one in Switzerland. So, there is a huge market ahead. Also, today, I got a call for another project in the US."
Last year, Forbes featured an op-ed by Fatos Ameti, CEO of the Kosovo-based Sonnect, outlining the country as a "one to watch" in the tech and IT industries. He noted that the information/communications tech ecosystem, "is extensive, with numerous labs, innovation centers and workspaces… that provide startups with mentoring, financing, incubation, training and co-working spaces."
Portugal: small but mighty
Isabel Advirta, from Lisbon City Council, noted that 13 startups from Portugal were present, showing as alpha or beta stages.
"Portugal is not a very big country, and Canada is a very big market, and a way to enter a greater market – which is North American. So, there are a lot of startups looking for greater investments or to scale to different markets," she said.
"We have a lot of different verticals that are growing strong in Lisbon. We have Web3. We are also investing in fintech, impact, mobility is also strong," she said, adding that startups in Lisbon are especially focused on health tech, sports tech, and gaming.
To date, she said Lisbon boasts seven unicorns.
"The companies that want to scale to high levels of investment have to leave the country. What we are doing is trying to change this situation, bringing more investors to Portugal," she said.
"It happens all the time that when they learn what is going on there, hear the pitches, they get interested. The trick is to let him hear. Sometimes it's hard for investors to have that space, but when they do have that space, the opportunities are there."
Benvenuti Italia
While Rome and Milan both have active startup ecosystems, Startup Genome's report lists Turin as one of the top 35 European ecosystems for affordable talent. With over 110k students, it's easy to see why. An in-the-works Italy Digital Nomad Visa will also boost numbers to both the country and region. The northern city is specifically cultivating growth in the areas of Smart Cities, space technology, and AI, Big Data, and analytics.
And in the fintech space, Mara Vendramin — founder and CEO of My Money — was at Collision's Italy pavilion showing off a completely biometric form of handheld payment device that uses a fingerprint instead of a plastic debit/credit card — just one of the country's 12,000+ startups.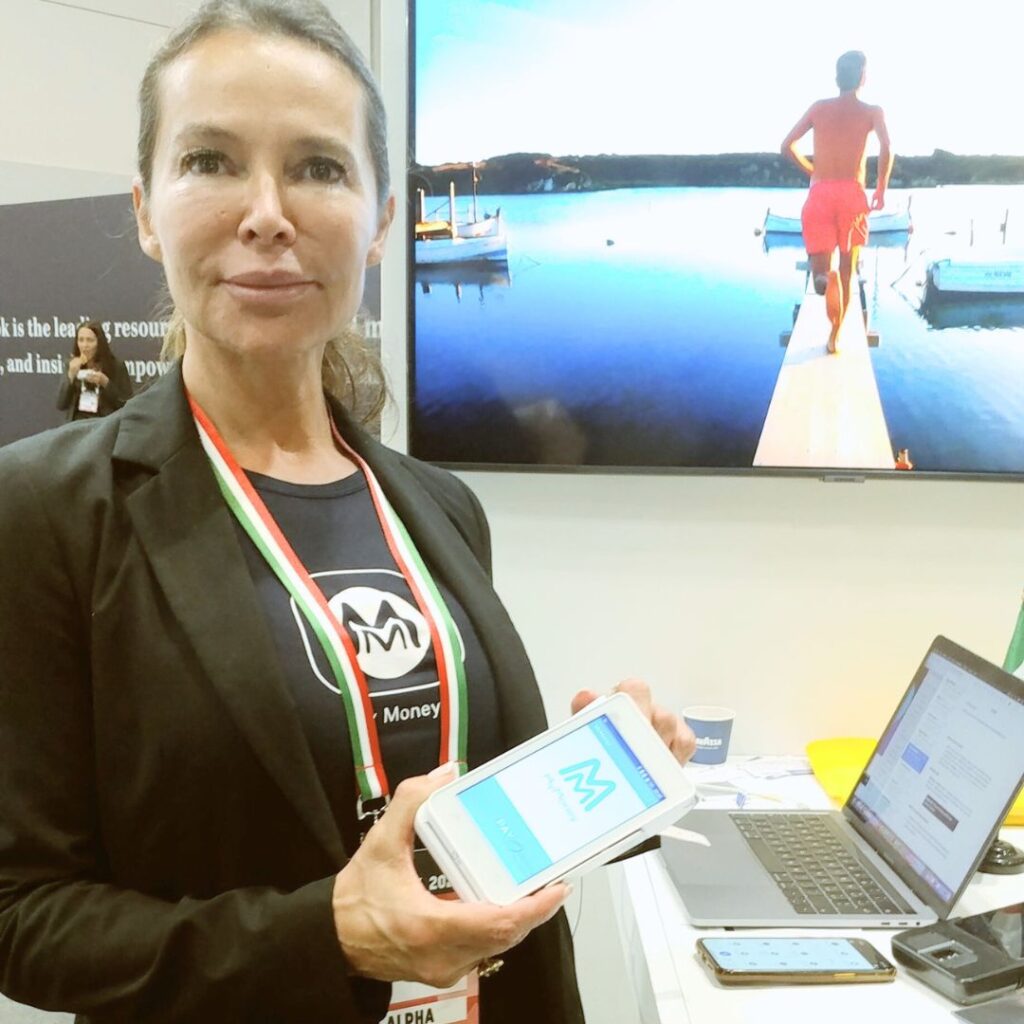 "Most importantly, it will democratize payment for everyone. Because today, the latest technology you can use to pay is with a smartphone – an expensive smartphone. With our system, all the people around the world will be able to pay, even if they don't have a smartphone."
Fraud will be "impossible" because fingerprint readers are FBI certified, she said. "For example, if I chop your finger and use it to pay, it will not work. The readers have 'liveness' detection. So, they will be able to realize if the finger is alive or real." This will, she hopes, eliminate credit card fraud, and streamline faster payment at store kiosks.
South Korea at the forefront of innovation
South Korea does have a reputation as a tech and innovation centre — after all, it's the home of companies like Samsung and LG. But as a startup ecosystem, it's one of the world's most thriving. In fact, Startup Genome has Seoul at #12 in its global ranking. It's also in the top 15 for knowledge and for talent and experience. The ecosystem's strengths? AI/Big Data/Analytics, life sciences, and advanced manufacturing and robotics, reports Startup Genome.
At Collision, Hyunjin Shin, CEO and co-founder of Seoul's Hudson.ai, is featuring their AI-powered dubbing solution to the film industry. It matches translated audio with natural mouth movement in any language or voice.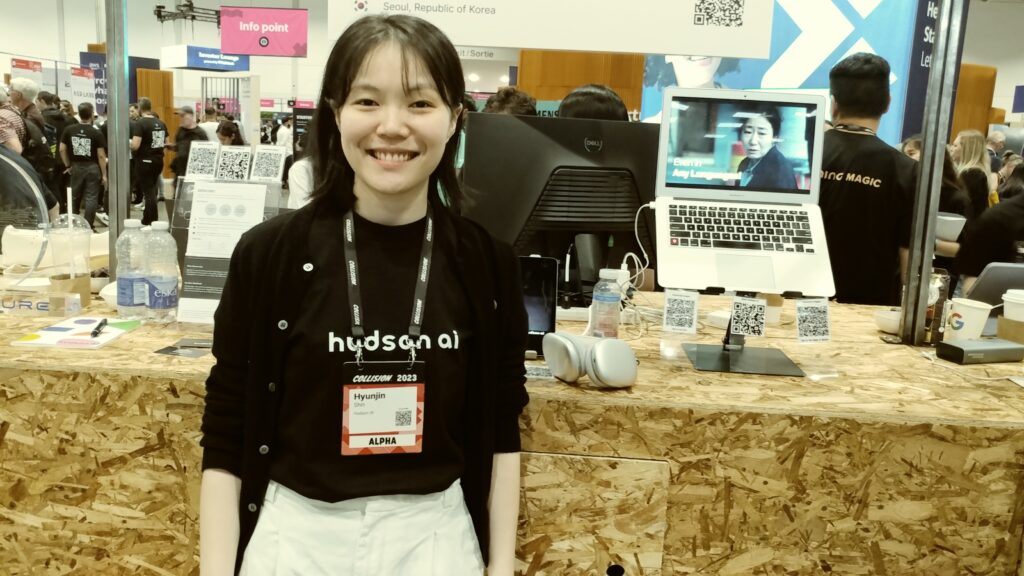 "Sometimes, people are struggling to see a movie because of subtitles or the awkward dubbing," she said. "The voice actor's voice is sometimes really different from the original content. Also, it doesn't match the lip and sound. It makes you very disengaged. We would like to tackle that problem with generated AI technology."
With a staff of nine, in its first year they have already dubbed two Korean feature films. She said the company is hoping to gain a foothold in documentary films and US major motion pictures.
Like countless other South Korean startups, Hudson.ai benefits from their government's support, Shin added. "They also have many programs to help accelerate an early stage company – especially tech companies," she said. "My country has more and more an entrepreneurial culture, with mentorship, funding, and networking opportunities."
Companies like e-commerce app Coupang and mobile platform Kakao have achieved significant growth and valuation, inspiring and attracting aspiring entrepreneurs, she explained.
---
The interconnectedness fostered by Collision has created a fertile ground for innovation, where diverse perspectives and expertise converge to tackle complex global challenges.
As a four-day innovation station, no doubt many deals were made — a testament to these startups' hotbed of creativity, disruption, and economic growth potential. The global startup ecosystem continues to thrive, pushing the boundaries of what is possible and shaping the future of industries worldwide.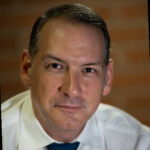 Dave is a journalist whose work has appeared in more than 100 media outlets around the world, including BBC, National Post, Washington Times, Globe and Mail, New York Times, Baltimore Sun.
At Toronto tech show, second thoughts emerge over AI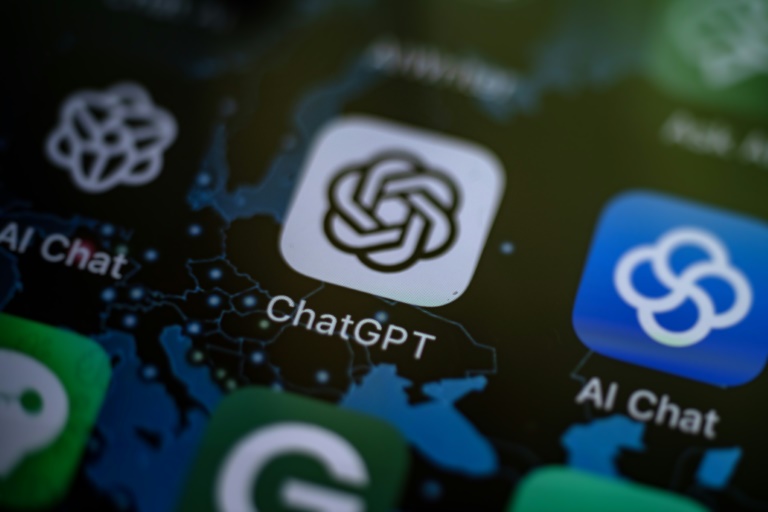 Months after the spectacular launch of ChatGPT, the AI revolution is well underway but hints of caution are emerging, especially over letting one or two companies reign supreme.
The release of the poem-churning app by San Francisco-based OpenAI came at an opportune time for tech, landing just when the US giants were laying off thousands of workers and startups faced a funding winter after the collapse of cryptocurrencies.
While generative AI's powers spooked many, even drawing calls for a freeze in its development, the tech world welcomed the respite from an otherwise miserable 2022 when a pandemic-era tech boom imploded.
But the crowds of startups and their backers meeting at the three-day Collision conference in Toronto heard second thoughts about artificial intelligence, even if convictions remained strong that it was here to stay.
"We're about three steps into a 10K race," said Adam Selipsky, the head of Amazon-owned AWS, the world's biggest cloud company that is set to see a huge windfall from the AI excitement.
"The question is: where are the runners going? What's the course like? Who's watching the race?" Selipsky told a packed conference hall near the shores of Lake Ontario.
AWS is the archrival of Microsoft, the Redmond, Washington-based company that took the world by surprise earlier this year by diving head first into the ChatGPT goldrush.
Microsoft's investment of billions of dollars into OpenAI launched an AI arms race, with Google following course by ramping up its release of AI-infused products, goading any company involved with technology to hurry out new capabilities.
"Like a lot of things, I think AI is overhyped in the short term and underhyped in the long term," said Jordan Jacobs of Radical Ventures, a venture capital firm that has invested heavily in AI.
"But the difference with AI is that once you deploy it, it gets better and better and better," meaning there is a real downside to coming in second place.
He said this was not the case with the advent of the personal computer or the smartphone, when those who waited, like Apple, were the companies that won.
The benefit of coming out first seems to leave OpenAI and its powerful Microsoft backer in the driver's seat.
But AWS's Selipsky and others cautioned about going all-in with one big company, especially with a technology that voraciously feeds off data and computing power.
– 'Choice' –
Hundreds of companies and governments have gone as far to ban their employees from using ChatGPT, worried that sensitive information will be uploaded to strengthen OpenAI's large language model, becoming available to all.
One of the "most important things that we hear from customers around the world all the time is choice," Selipsky said.
"The world needs access to a whole bunch of models in a place that you trust and with the security you demand," he said.
At Collision, Booking.com, the online travel giant, announced a new product using OpenAI's ChatGPT that will provide a conversational experience for users planning trips.
"This is just a start," Rob Francis, chief technology officer of Booking.com told AFP, all the while defending the company's turn to OpenAI.
Models from the likes of OpenAI or Google, "they're great for general purpose" like a chat about holiday plans, he said.
But for more sensitive uses, companies will "start to run their own more tailored models, in their own environment," he said.
As the world's biggest companies rushed out their AI products, the startup community was warned not to take too much solace from the hype sparked by ChatGPT.
Even if generative AI has caught the world's attention, "people are still approaching startup investment through a cautionary lens," Vincent Harrison of PitchBook, the business research company, told AFP.
"Deal activity is down, fundraising is down, the IPO environment is probably the worst that it's been since the global financial crisis," Harrison said.
"I think ChatGPT blew the minds of a lot of people… but is AI enough to bring things where we saw them in 2021? I don't think so."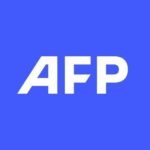 With 2,400 staff representing 100 different nationalities, AFP covers the world as a leading global news agency. AFP provides fast, comprehensive and verified coverage of the issues affecting our daily lives.