AI boss says 'heavy regulation' now could block progress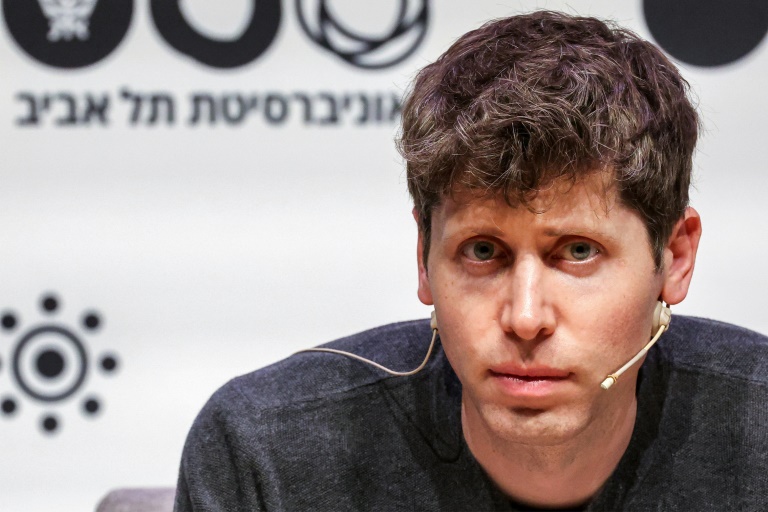 OpenAI chief Sam Altman spoke out Monday against immediate "heavy regulation" that could hamper the rapid development of artificial intelligence technology, but stressed the need for long-term institutional oversight.
Altman, whose company created the ChatGPT bot, last month told US lawmakers that governmental regulatory intervention was needed to face the risks of AI.
In remarks at Israel's Tel Aviv University, Altman on Monday stressed that his call for oversight was not aimed at "the systems of today".
"I think it would be a mistake to go put heavy regulation on the field right now or to try to slow down the incredible innovation," he said.
Altman recognised the risk of a "superintelligence that is not really well aligned", saying it was "something that we may have to confront in the next decade, which is not very long for the institutions of the world to adapt to something".
He reiterated OpenAI's proposal to form a "global organisation" at the "frontier of computer power and techniques", which "could have a framework to license models, to audit the safety of them, to propose tests that are required to be passed".
"That would be one way to treat this as a very serious risk. We do the same thing for nuclear, for example," Altman said, referring the United Nations' nuclear watchdog, the International Atomic Energy Agency.
The US entrepreneur's Israel visit was part of his global tour to charm national leaders and powerbrokers, as well as to meet with local talent and learn about AI's applications.
ChatGPT burst into the spotlight late last year, demonstrating an ability to generate essays, poems and conversations from the briefest of prompts.
The programme's wild success sparked a gold rush with billions of dollars of investment into the field, but critics raised the alarm over the possibility chatbots could flood the web with disinformation or AI-powered automation could lay waste to entire industries.
In a meeting with Israeli President Isaac Herzog earlier on Monday, Altman noted the "urgency" in "figuring out how we mitigate these very huge risks".
"Everyone wants to figure that out," Altman said.
Prime Minister Benjamin Netanyahu meanwhile said that in a phone call, Altman had told him Israel "could become a main global player in the field" of AI.
In a statement, Netanyahu said his country, which already has a thriving hi-tech industry, must "formulate a national policy" on AI.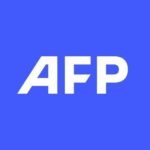 With 2,400 staff representing 100 different nationalities, AFP covers the world as a leading global news agency. AFP provides fast, comprehensive and verified coverage of the issues affecting our daily lives.
JPEX crypto fraud casts shadow over Hong Kong nascent policy
Crypto investor Jenny first learned about digital assets at a Hong Kong store that promoted cryptocurrency exchange JPEX in March — but by September she was among more than 2,000 "inexperienced" victims police said the platform had defrauded.
"Many of my classmates and friends went all in with our investments," Jenny — not her real name — who lost "six figures" in Hong Kong dollars, told reporters.
"We never thought it would be a scam."
The scandal surrounding JPEX has so far seen 11 arrests of company staff and affiliated influencers this week for "conspiracy to defraud", with victims' losses exceeding $175 million.
JPEX's downfall is casting a shadow over Hong Kong's embrace of digital assets, with experts saying it has revealed regulatory gaps just three months after the rollout of rules requiring crypto exchanges to get licensed and meet investor protection standards.
The Securities and Futures Commission last week issued a warning against the platform, saying it falsely advertised itself as "licensed" and showed suspicious features like very high returns.
In response, JPEX halted its return-generating products and imposed sky-high fees on withdrawals.
Police on Monday conducted a high-profile raid of 20 premises — including crypto businesses and private homes — seizing cash, computers and luxury handbags.
Two telecommunications service providers confirmed Thursday they complied with police to block access to JPEX's website.
Investigators are probing whether JPEX conspired with influencers and shops to play up the platform's legal status and the value of JPEX-issued virtual coins.
"Victims often had a 'fear of missing out' mentality and impulsively believed in advertisements… (But) there is no such thing as a free lunch," said senior superintendent Kung Hing-fun, describing the scale of the case as "shocking".
JPEX — headquartered in Dubai according to its website — has blasted the regulatory action as "unfair" and "biased".
It has not responded to multiple AFP requests for comment.
– 'Rogue players' –
Crypto trading is outlawed in China but Hong Kong, which has its own financial regulations, received Beijing's backing to pursue ambitions to become a digital asset hub.
In contrast, regulators in the United States have cracked down on the sector following the implosion of FTX last year, which lost investors billions and sparked a "crypto winter".
Kristi Swartz, a fintech lawyer at DLA Piper, said Hong Kong faced a difficult balancing act as it needed to entice crypto businesses while installing guardrails to protect retail investors.
The licensing system enacted in June targets exchanges but excludes over-the-counter (OTC) brokerages — brick-and-mortar businesses outwardly resembling money changers — which Swartz called a "loophole".
As for the enforcement actions against JPEX, Swartz said regulators were "a little bit heavy-handed perhaps, but I think it's the right message to send".
"This is an area where you've got a lot of rogue players."
Some of the OTC businesses are endorsed by popular influencers and host classes where victims like Jenny are subjected to high-pressure sales tactics.
She said the store where she first learned about blockchain felt "like a big family".
A Hong Kong crypto business owner who requested anonymity told AFP that JPEX offered hefty incentives to partner with OTC shops, including better exchange rates and subsidies for advertisement and rent.
– 'Wake-up call' –
Regulators on Tuesday admitted they "do not have a number on how many OTC shops are actually operating in Hong Kong".
Clara Chiu, a former director of licensing at the SFC, told AFP such shops were less popular when she drafted Hong Kong's fintech rules in 2019, and so were not prioritised.
"It is time for us to consider stepping up and expanding our licensing and supervision regime to OTC crypto stores," Chiu said, citing the stores' more "aggressive" marketing lately.
Carlton Lai, head of blockchain and cryptocurrency research at Daiwa Capital Markets, said the scandal "could be a wake-up call" for authorities.
"More regulations are probably needed on OTC shops, from the standpoint of anti-money laundering and know-your-customer" — but governing influencers will be tough, he said.
Despite the crackdown, JPEX unveiled a "stakeholders dividend plan" on its website Wednesday that let users vote — and invest — in the company's future.
"Even in the face of such oppression and unfair treatment, our platform will continue to operate as usual," it said.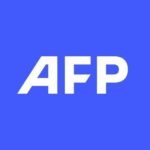 With 2,400 staff representing 100 different nationalities, AFP covers the world as a leading global news agency. AFP provides fast, comprehensive and verified coverage of the issues affecting our daily lives.
US farmers, tech tycoons square off over plans for utopian city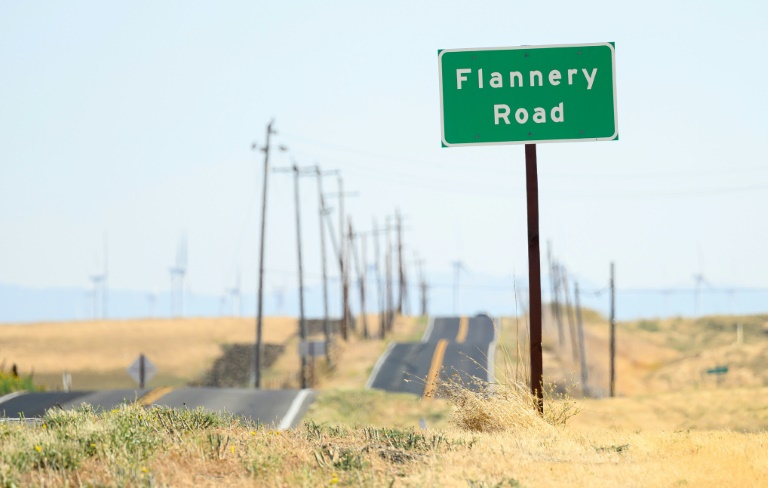 A stealth campaign by Silicon Valley elites with a dream of turning a swath of California farmland into a new age city has ranchers who live here challenging their tactics and their motives.
The project first surfaced when a mysterious buyer started snapping up parcels of land in this rural outback between San Francisco and Sacramento.
The buyer, first revealed by The New York Times in August, turned out to be a secretive outfit called Flannery Associates, the brainchild of a former Goldman Sachs wunderkind, Jan Sramek.
Flannery Associates said on its recently launched website that it has acquired more than 50,000 acres (20,200 hectares) of land for its California Forever project, whose backers include LinkedIn cofounder Reid Hoffman, Steve Jobs's widow Laurene Powell Jobs and star tech investor Marc Andreessen.
According to court documents, the tycoons have already shelled out more than $800 million to fulfill their vision of building a city in the middle of nowhere.
"This doesn't just happen at Burning Man one night, doing some mushrooms," Solano County property owner John Sweeney told AFP while standing on a lot surrounded by land bought by Flannery.
The group started covertly buying parcels in Solano County between the city of Fairfield and Travis Air Force Base about five years ago, according to residents interviewed by AFP.
Cassandra Dana said the first unsolicited offer she got from Flannery to buy her ranch came in 2018, and she's been called relentlessly in subsequent years.
"It's at the point of when they do call and they say who they are, I basically just hang up," Dana said of Flannery.
"They've actually reached out to my oldest daughter and asked her… to sell it from underneath me."
Neighbors in the tight-knit community have been targeted with a gamut of tactics, according to Sweeney.
He said he was contacted five years ago on behalf of a group purportedly interested in buying his property to preserve it for agriculture.
"They pulled all sorts of different tricks," Sweeney said.
"It was pretty underhanded in general."
According to the project's website, the new city would host the "agriculture and green energy industries that sustainably feed and power our state, strong middle-class communities and our nation's busiest Air Force base."
Nestled between Sacramento, the California Delta, San Francisco and Napa Valley, it "would include a variety of land uses: a new community, but also solar farms and open space, including both agriculture and habitat conservation."
The road ahead however will not be easy for this tech-age, utopian project.
Flannery has filed a half-billion-dollar lawsuit against some land owners in federal court, accusing them of conspiring to get higher prices for their properties.
"Their lawsuit makes it sound like there were some big meetings where people were talking about how to screw Flannery," said Sweeney.
"Well, no. Everyone just knew that if you waited longer, you'd get more money; that's logical."
Flannery declined an interview for this story, with a spokesperson telling AFP that the company might have a response in several months.
– Dream or delusion? –
Fairfield Mayor Catherine Moy told AFP her community just learned a few weeks ago of the campaign to buy up nearby agricultural land.
"We're trying to find out everything we can," Moy said.
Flannery has bought land around the air force base, which is a main transport hub for supplies headed to Ukraine and other parts of the world, according to Moy.
"At this point, I'm opposing it. Anything that threatens Travis Air Force Base threatens my city and the country."
For now, that land is occupied by livestock, wind turbines and farmers and ranchers who have long been in harmony with the base, Moy said.
"This proposed city situation, it just breaks my heart because it's gonna ruin all of our rural area," Dana said as she tended to a small herd of goats.
"It's just open land and it's beautiful."
Moy said she has written a letter to California Governor Gavin Newsom expressing concerns.
Newsom, for his part, said earlier this month that the California Forever project, after its exposure by US media, was a surprise to him as well, and that he planned to meet with a representative from the group.
And while the project's website presents a heady vision, there are no details concerning things such as concrete plans for where the new city would get its water supply.
"The 'Forever,' or as we call it, the 'Never Project,' would change the countryside into, I guess, a modern San Francisco," property owner Sweeney mused.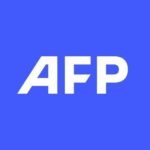 With 2,400 staff representing 100 different nationalities, AFP covers the world as a leading global news agency. AFP provides fast, comprehensive and verified coverage of the issues affecting our daily lives.
Microsoft to offer OpenAI's Dall-E 3 in Bing
Microsoft on Thursday said it would integrate OpenAI's soon to be released Dall-E 3 image creation tool into its Bing search engine, in its latest effort to use artificial intelligence to compete with the almighty Google.
Two versions of Dall-E were developed by OpenAI and presaged the massive explosion of interest in generative AI that came when it released ChatGPT late last year.
Dall-E uses machine learning technology to generate digital images from natural language descriptions and the third version, due to be released in October, will use ChatGPT to make it easier for users to get what they want.
Microsoft had already added the ChatGPT-like generative AI interface to Bing in February, empowering the search engine to receive conversational responses to their queries rather than just links to websites.
Dall-E has not come without controversy, drawing lawsuits from artists who say that OpenAI illegally used their work in building their technology.
In an effort to reassure potential clients, Microsoft in September said it will pay any legal damages for customers using Copilot, Bing Chat, and other AI services as long as they use built-in safeguards.
Microsoft has bet big on AI, notably with a $10-billion envelope dedicated to its partnership with OpenAI, and is now trying to monetize this technology by integrating it into its products.
The Redmond, Washington-based group also announced on Thursday that the Bing bot was now able to draw on previous conversations to propose more appropriate responses to new queries from the same user.
This is a breakthrough, as generative AI software is often criticized for its lack of "memory," forcing users to repeat information each time they use it, something they wouldn't do when interacting with a human.
The lack of memory was understood to be a safety feature and Microsoft said the update would be optional.
Also on Thursday, Microsoft announced that its "Copilot" AI assistant, also backed by OpenAI technology, would be available on November 1.
Integrated into the Microsoft 365 software suite and the Windows 11 operating system, Copilot uses generative AI to suggest a response to an email, summarize meetings or create a document comparing internal company data with information gathered on the Internet.
In a similar announcement, archrival Google on Tuesday said it had integrated Gmail, YouTube and other tools into its Bard AI chatbot.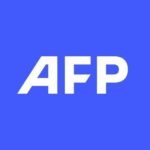 With 2,400 staff representing 100 different nationalities, AFP covers the world as a leading global news agency. AFP provides fast, comprehensive and verified coverage of the issues affecting our daily lives.