AI meets VR to keep Holocaust memory alive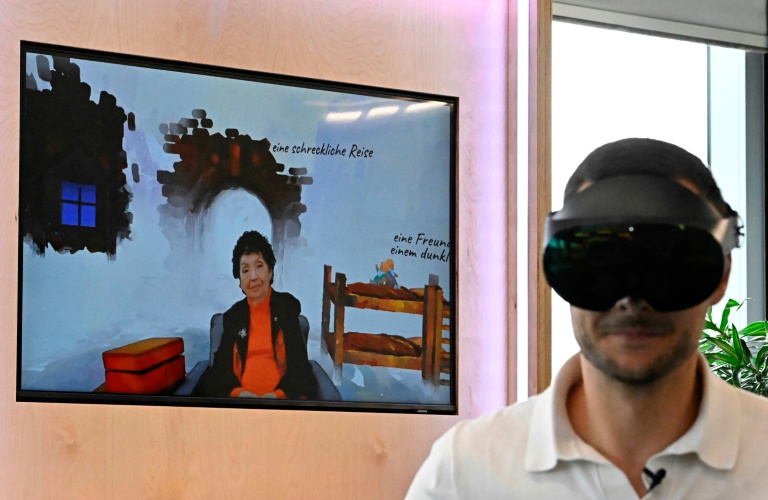 Inge Auerbacher fears for a future when Holocaust survivors like her can no longer bear witness. But advances in virtual reality and AI give her hope their stories will live on.
Auerbacher, 88, is the star of a new interactive VR experience called "Tell Me, Inge" in which she recounts her horrific experiences as a small Jewish child in a Nazi concentration camp and what it took for her to not give up.
"I've been involved in many (Holocaust education) projects but I find this one is made for today," Auerbacher, who travelled from her home in New York for the launch in Berlin on Tuesday, told AFP.
"I wanted it to be able to be used for all ages, and particularly young people. With a book, you have to create your own images in your head but with this technology, you see it with your own eyes."
Through artificial intelligence, users of the VR headset can have a "conversation" with Auerbacher, asking about her encounters with heartbreaking loss and occasional heroism.
The project is a collaboration between Los Angeles-based company StoryFile, the World Jewish Congress and Facebook-owner Meta, which billed it as the first AI and metaverse Holocaust education experience in Germany.
Auerbacher, a trained chemist, sat for two days of interviews, answering around 60 questions in fluent German and English to create a database of video files.
When a user asks a question based on prompts on the screen, the system spools to that section of the interview using key words and Inge "answers", creating the effect of an immersive, one-on-one exchange.
On screen, Auerbacher wears a butterfly scarf and brooch — for her, a symbol of the 1.5 million children killed by the Nazis. In the backdrop, 3D animated graphics and archival footage illustrate her story.
Asked how it was seeing her own image via the headset, the sprightly Auerbacher said with a laugh, "It was great, I look so young!"
– 'Resilience and tenacity' –
StoryFile co-founder Stephen Smith, who has worked in Holocaust education for three decades, said the technology allows users to "talk to history through the people who went through it".
"I spent much of my life with Holocaust survivors and in spite of all of the hate that they experienced, they have made amazing contributions to society," he told AFP.
"There's a great deal to take from the human spirit, from resilience and tenacity. So this project is giving young people the opportunity to open their eyes very early."
Meta, which two years ago changed its name from Facebook to reflect a metaverse priority, has invested heavily in VR headgear for a range of purposes from gaming to conferencing and education.
Julia Reuss, Meta's director of public policy for central Europe, declined to discuss its financial contribution to the project but said the company hoped to keep expanding it with other survivors.
"We've long had a focus on fighting anti-Semitism in our team here in Germany and we're happy we found the right partner to help us address Holocaust remembrance culture and education using VR," she told AFP.
In addition to the programme for headsets, smartphone and computer versions are available. Reuss said museums and schools would be ideal settings to use them.
– 'Cancer' of hatred –
Auerbacher was the last Jewish child born in her hometown of Kippenheim, southwestern Germany in 1934 before the Nazis' genocidal campaign.
While her grandmother was deported to Riga and murdered, Auerbacher and her parents were sent to the Theresienstadt concentration camp when she was just seven years old. She would be 10 before she gained her freedom.
Now travelling the globe as a book author and educator, Auerbacher told the German parliament last year on International Holocaust Remembrance Day that it was essential to fight the spreading "cancer" of hatred.
In 2017, Germany passed a controversial law requiring social network giants to remove Holocaust denial and other illegal content and report it to the police following years of rampant abuse.
While they have deleted many offending accounts, much of the content has migrated to other platforms, creating constant challenges for law enforcement.
Auerbacher said she wanted the new VR and AI technology to be one more weapon in the war against disinformation and hate speech.
"When you're dead, you're gone — not everyone believes in heaven. And it's important to me that this history does not die," Auerbacher said.
"When I'm gone, perhaps someone will remember me. This technology is there and we should use it."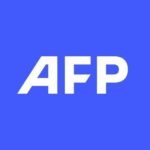 With 2,400 staff representing 100 different nationalities, AFP covers the world as a leading global news agency. AFP provides fast, comprehensive and verified coverage of the issues affecting our daily lives.
AI chip crunch: startups vie for Nvidia's vital component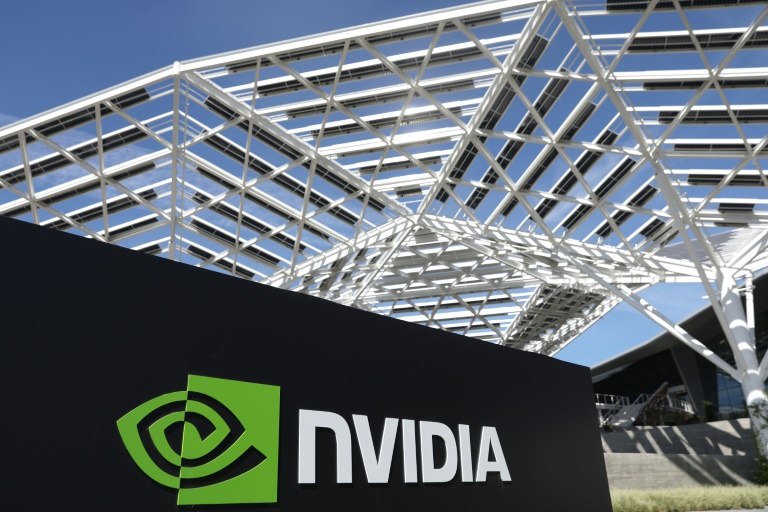 The artificial intelligence revolution is fully underway, but soaring demand for its most crucial component has startups scratching their heads on how they can deliver on AI's promise.
Generative AI's lifeblood is a book-sized semiconductor known as the graphics processing unit (GPU) — built by one company, Nvidia.
Nvidia's CEO and founder Jensen Huang made a wild bet years ago that the world would soon clamor for a powerful chip usually used for making video games, but that could build AI as well.
No company working with the generative AI models that fuel today's frenzy can get off the ground without Nvidia's singular product: the latest model is the H100 and its accompanying software.
That painful reality is one that Amazon, Intel, AMD and others are scrambling to fix with their own alternatives, but those attempts could take years.
– 'Not a lot of GPUs' –
And with the biggest tech companies throwing all their financial might into generative AI, the smaller fish must go on the hunt to secure Nvidia's holy grail.
"Around the world, it is becoming very hard to get thousands of GPUs because all these big companies are putting in billions of dollars, stockpiling GPUs," said Fangbo Tao, co-founder of Mindverse.AI, a Singapore-based startup.
"There's not a lot of GPUs around," he said.
Tao spoke to AFP at the TechCrunch Disrupt conference in San Francisco, where AI startups jostled to make their pitches to Silicon Valley's venture capitalists (VC).
ChatGPT took the world by storm just as Silicon Valley was caught in a nasty hangover from the pandemic when investors threw money at startups, convinced that life had gone irreversibly online.
That turned out to be far-fetched, and the US tech scene entered a downturn with rounds of layoffs and VC money dried up.
Thanks to AI, some of the old mojo is back, and anyone with those two letters on their resume will likely see a red carpet rolled out on the legendary Sand Hill Road, home to Silicon Valley's most storied investors.
But as the startups walk away with their VC cash, the money in their pockets will be quickly forked out to Nvidia for GPUs either directly or through providers to bring their AI dreams to execution.
"We call on a lot of the big cloud providers (Microsoft, AWS and Google) ), and they all tell us even they are having trouble getting supplies," said Laurent Daudet, CEO of AI startup LightOn.
The problem is most acute for companies involved in training generative AI models, which requires that power hungry GPUs work at peak capacity to process troves of data ingested from the internet.
The computing needs are so massive that only a few companies can stump up the cash to build one of these state-of-the-art large language models.
– 'Sucking the oxygen' –
The ten billion dollars investment by Microsoft into OpenAI is widely understood to be paid out as credits to access purpose-built data centers humming with Nvidia GPUs.
Google has built its own models and now Amazon on Monday said it was pumping four billion dollars into Anthropic AI, another company that trains AI.
Training on that mountain of data "is sucking out almost all the oxygen  from the GPU market right now," said Said Ouissal, CEO of Zededa, a company that works on making AI less power hungry.
"You're looking at mid-next year, maybe late next year before you're actually going to get delivery on new orders. The shortage doesn't seem to be letting up," added Wes Cummins, CEO Applied Digital, a company that supplies AI infrastructure.
Companies on the AI frontlines also point out that Nvidia's primordial role makes it the de-facto kingmaker on where the technology is going.
The market is "almost entirely driven by the big players — Googles, Amazons, Metas" that have the "enormous amounts of data and enormous amounts of capital," former Nvidia engineer Jacopo Pantaleoni told The Information.
"This was not the world I wanted to help build," he said.
Some veterans of Silicon Valley said that the frenzied days of Nvidia GPUs will not last forever and that other options will inevitably emerge.
Or the cost of entry will prove too high, even for the giants, bringing the current boom down to earth.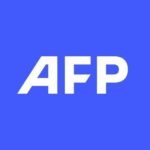 With 2,400 staff representing 100 different nationalities, AFP covers the world as a leading global news agency. AFP provides fast, comprehensive and verified coverage of the issues affecting our daily lives.
Blue Origin to remain grounded for now following crash probe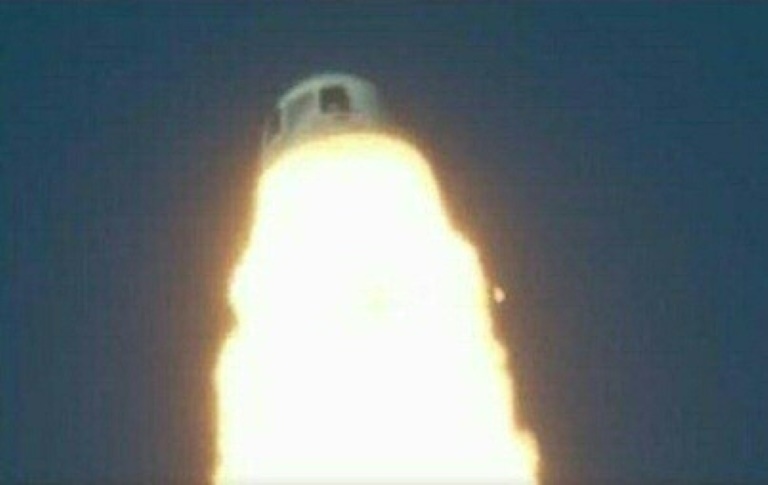 US aviation regulators said Wednesday that Blue Origin must complete "21 corrective actions" before it can resume launches, closing a probe into an uncrewed crash last year that set back Jeff Bezos's space company.
The Federal Aviation Administration report into the September 12, 2022 "mishap" said failure of an engine nozzle caused by higher-than-expected engine operating temperatures caused the New Shepard rocket to fall back to the ground shortly after liftoff, even as the capsule carrying research experiments escaped and floated safely back to Earth.
"During the mishap the onboard launch vehicle systems detected the anomaly, triggered an abort and separation of the capsule from the propulsion module as intended and shut down the engine," said the FAA.
The fact the capsule ejected right away was viewed positively, suggesting that any crew would have been safe if they had been aboard.
But "the closure of the mishap investigation does not signal an immediate resumption of New Shepard launches," the agency said.
Blue Origin responded with a post on the social media site X, saying "We've received the FAA's letter and plan to fly soon."
In all, Blue Origin has flown 31 people — some as paying customers and others as guests — since July 2021, when Bezos himself took part in the first flight.
While it has been grounded, rival Virgin Galactic, the company founded by British billionaire Richard Branson, has pressed on, flying four spaceflights so far this year.
The two companies compete in the emerging space tourism sector, offering a few minutes of weightlessness in "suborbital" space.
Virgin Galactic tickets were sold for between $200,000-$450,000, while Blue Origin doesn't disclose its ticket prices publicly.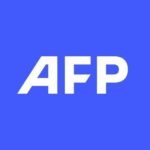 With 2,400 staff representing 100 different nationalities, AFP covers the world as a leading global news agency. AFP provides fast, comprehensive and verified coverage of the issues affecting our daily lives.
Meta putting AI in smart glasses, assistants and more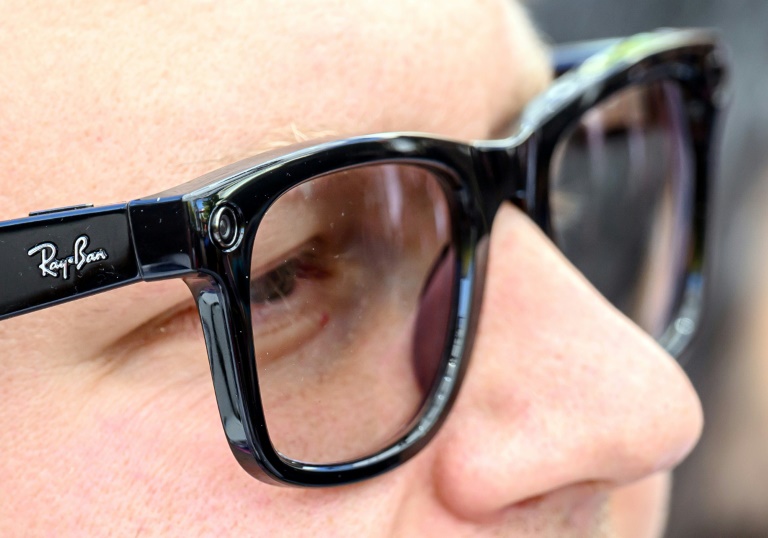 Meta chief Mark Zuckerberg on Wednesday said the tech giant is putting artificial intelligence into digital assistants and smart glasses as it seeks to gain lost ground in the AI race.
Zuckerberg made his announcements at the Connect developers conference at Meta's headquarters in Silicon Valley, the company's main annual product event.
"Advances in AI allow us to create different (applications) and personas that help us accomplish different things," Zuckerberg said as he kicked off the gathering.
"And smart glasses are going to eventually allow us to bring all of this together into a stylish form factor that we can wear."
Smart glasses are one of the many ways that tech companies have tried to move beyond the smartphone as a user-friendly device, but so far with little success.
The second-generation Meta Ray-Ban smart glasses made in a partnership with EssilorLuxottica will have a starting price of $299 when they hit the market on October 17.
The smart glasses also add the ability for users to stream what they are seeing in real time, Zuckerberg said.
"Smart glasses are the ideal form factor for you to let AI assistants see what you're seeing and hear what you're hearing."
Meta also introduced 28 "AIs" that people can message on WhatsApp, Messenger, and Instagram with "personalities" based on celebrities including Snoop Dogg, Paris Hilton and YouTube star MrBeast.
Zuckerberg demonstrated an interaction with one such AI from the stage in a type-written chat promising that the new bots would soon be voiced.
"This is our first effort at training a bunch of AI that are a bit more fun," Zuckerberg said.
"But look, this is early stuff and these still have a lot of limitations, which you will see when you use them."
The event was the first in-person edition of Connect since 2019, before the pandemic, and announcements on generative AI were widely expected.
Meta has taken a much more cautious approach than its rivals Microsoft, OpenAI and Google to push out AI products, prioritizing small steps and making its in-house models available to developers and researchers.
– 'Best value' –
Meta also unveiled the latest version of its Quest virtual reality headset with richer graphics, improved audio, and the ability for a wearer to see what is around them without taking the gear off, a demonstration for AFP showed.
"This is going to be a big game changer and a big capacity improvement for these headsets," Zuckerberg told developers gathered in a Meta headquarters courtyard.
Quest 3 headsets were priced starting at $499 and will begin shipping on October 10, according to Meta.
This is substanially cheaper than Apple's Vision Pro, which will cost a hefty $3,499 when it is available early next year in the United States only.
The Quest 3 "is going to be the best value on the market for a long time to come", said Meta Chief Technology Officer Andrew Bosworth, to laughter from the audience.
New game titles for Quest 3 included "Assassin's Creed Nexus" from Ubisoft as well as a Roblox game.
"Meta is trying to bring a much upgraded version of (mixed-reality) to the masses," said Insider Intelligence principal analyst Yory Wurmser.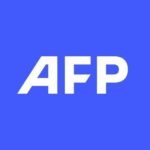 With 2,400 staff representing 100 different nationalities, AFP covers the world as a leading global news agency. AFP provides fast, comprehensive and verified coverage of the issues affecting our daily lives.