Seeking an 'angel': African startups face funding challenge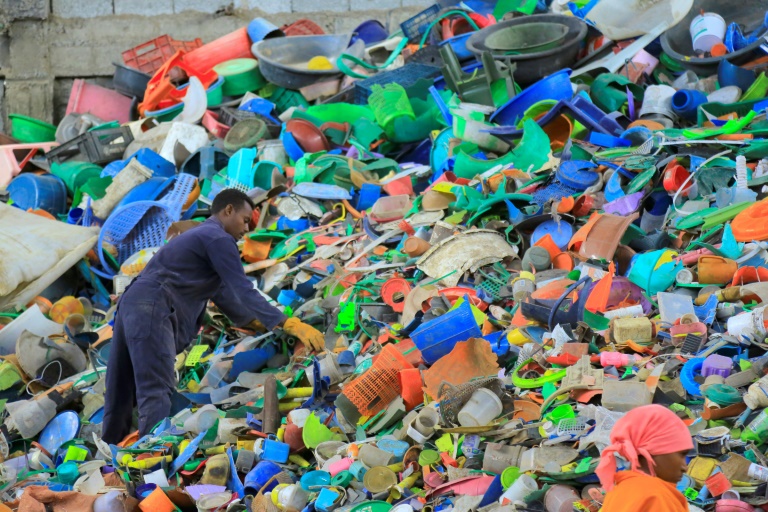 Kubik is proud of its pioneering, climate-friendly technology that recycles one of the world's environmental curses — plastic waste — into construction blocks.
But for the award-winning Ethiopian startup to achieve liftoff has been no easy task. It has had to fight tooth and nail to raise funds, says its youthful boss.
Kubik takes in bundles of discarded plastic and sorts them into piles. Selected plastics are mixed, melted and combined with additives, and then moulded into the desired shape.
The result: black beams and interlocking blocks which today are being assembled in a pilot project — the building of a daycare centre in the capital Addis Ababa.
The site has no cranes or cement mixer, just a concrete floor on which four workers make a wall by fitting the blocks together like Lego, tapping them with a mallet to ensure a good fit.
There's no glue or cement.
The beams, bolted together on all four sides of the walls, hold the structure up.
"The idea's for it to be super simple," said overseer Hayat Hassen Bedane, a 34-year-old structural engineer.
"You have a manual, and the whole point is to get it done with inexperienced workers, obviously under supervision.
"You can… build 50 square metres (540 square feet) of a building in just five days, so that's super fast compared to other forms of construction," she said.
"We've done tests, tension-stress tests and compressive tests, so it's durable and very strong."
Speed and the smart use of unwanted plastic aren't the only benefits.
The recycling generates just a fifth of the carbon from cement making. If Kubik's plant processes 45 tonnes of ditched plastic each day, that's 100,000 tonnes of carbon dioxide (CO2) averted each year, the company says.
There's a trickledown socially, too, boosting the country's many informal waste pickers, many of whom are women.
– Funding challenge –
But Kubik's CEO, Kidus Asfaw, 36, said he battled to get seed money for his company.
He received a lot of knock-backs from wary investors, he says, before catching a break.
He has just completed a round of funding for several million dollars to scale up production — a success that coincided with the prestigious AfricaTech award for the company, which boosted visibility.
The Ethiopian previously worked for Google, the World Bank and Unicef after studying in the United States.
He then took the plunge to become an entrepreneur, he said.
"There's a really large network that I already had within my professional sphere that I could tap into in the beginning," he told AFP last month in Paris, where he went to pick up the award.
Even so, "having that did not make it any easier" to raise funds.
"I've met over 600 people in two years. Out of those 600 people, about 20 of them have become investors."
Startups in Africa face myriad hurdles, from laws and regulations and lack of infrastructure to a fragmented continental market.
But funding, in a continent that lacks intrepid individual investors to provide support, is a persistent and major headache.
"There are very few 'business angels' in Africa," said Sergio Pimenta, vice president for Africa at the Societe Financiere Internationale (SFI), a private-sector unit of the World Bank that has just launched a $180-million fund to help provide a financing source.
Out of $415 billion in risk capital deployed around the world, just over one percent — $5.4 billion — goes to Africa, he said.
And of this sum, 80 percent goes to just four countries: South Africa, Kenya, Nigeria and Egypt.
– 'Bias' –
Henry Mascot, CEO and founder of Nigerian insurance startup Curacel, a fellow winner of the AfricaTech award, said he floundered when he first tried to raise capital a few years ago.
Africa's problem, he said, was that Western investors had a "bias" against the unknown.
"They invest in familiarity. They invest with the guy who they play golf with, or the guy who they have a drink with every month.
"So how do I become that guy? Unless a lot of these investors are starting to spend time on the continent, it will be difficult. It's just about familiarity, Africa needs to be demystified, because right now it's a mystery."
Fabrice Aime Takoumbo, a Cameroonian entrepreneur who cofounded Cinaf, a streaming platform with only African content, said that non-African investors were often deterred by tales of fraud or corruption.
Without timely funding, many African startups withered, he warned.
"You start off with great ideas… (which) fall away as time passes and you realise that you don't have the means," he said.
"Some people simply stop."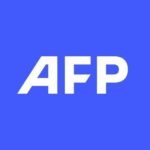 With 2,400 staff representing 100 different nationalities, AFP covers the world as a leading global news agency. AFP provides fast, comprehensive and verified coverage of the issues affecting our daily lives.
Google looks to take generative AI lead with Gemini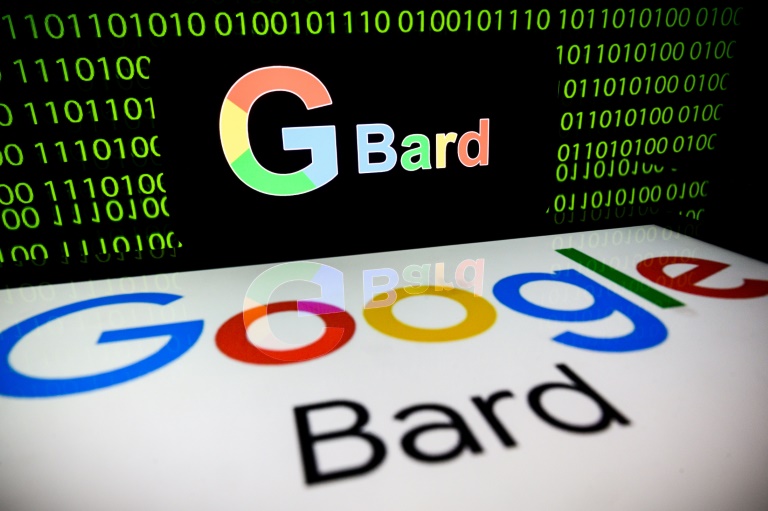 Google on Wednesday infused its Bard chatbot with a new-generation artificial intelligence model called Gemini, which it touts as being able to reason better than ChatGPT and other rivals.
The search engine juggernaut is aiming to take the generative AI lead from ChatGPT-maker OpenAI as that company deals with the aftermath of a boardroom coup that saw chief executive Sam Altman fired and then rehired within a matter of days.
Google has for years discreetly developed AI powers but was caught off guard when OpenAI late last year released ChatGPT and teamed up with Microsoft to make its capabilities available to users worldwide.
"This is incredible momentum, and yet, we're only beginning to scratch the surface of what's possible," Google chief executive Sundar Pichai said in a release.
"This new era of models represents one of the biggest science and engineering efforts we've undertaken as a company."
It is the first AI model to outperform human experts in certain benchmarks involving problem solving, math, physics, history, law, medicine and ethics, Google DeepMind vice president of product Eli Collins said during a briefing.
A demonstration showed Gemini recognizing what it was shown, from a person acting out a "Matrix" movie scene to someone drawing a duck and then holding up a rubber duck.
Gemini commented on what it was shown, making comparisons, drawing conclusions, and offering suggestions.
Performance of an "Ultra" version of Gemini "far exceeds" that of other state-of-the-art models in 30 benchmark tests measuring capabilities such as image understanding or mathematical reasoning, according to Collins.
A "Pro" version of Gemini built into Bard is designed to handle a wide range of tasks. A "Nano" version is tailored for smartphones, coming first to Google's top-of-the-line Pixel 8 handset.
Google raced out its own Bard chatbot earlier this year, continually updating the chatbot based on people's feedback, according to Bard vice president Sissie Hsiao.
"All of that rapid innovation is bringing us to what we see as a truly transformative moment," Hsiao said during the briefing.
"With Gemini, Bard is getting its biggest upgrade yet."
– AI collaborator –
Bard will use Gemini for more advanced reasoning, planning, and understanding capabilities, a demonstration showed.
It will be available in English in more than 170 countries and territories, with more languages added soon, according to Hsiao.
Gemini-infused Bard will be expanded to be "multi-modal," meaning it will be able to work with auditory and visual input as well as text prompts, executives said.
"With Gemini we are one step closer to our vision of bringing you the best AI collaborator in the world," Hsiao said.
Gemini ramps up the quality of Bard's performance, whether in writing poetry or computer code to shopping queries or research projects, according to Hsiao.
The "Ultra" version of Gemini designed to handle highly complex tasks will be released early next year, Google said.
"I'm in awe of what it's capable of," Collins said of Gemini.
"This is the start of a new era for us at Google as we continue to rapidly innovate and advance the model's capabilities."
Google in September integrated Gmail, YouTube and other tools into its Bard chatbot as tech giants seek to persuade users that generative AI is useful and not dangerous or just a fad.
Those capabilities closely match offerings from Microsoft that infuse its Office 365 apps with AI powers, though those come at an extra cost to customers and are not available through the chatbot on its search engine Bing.
The staying power of generative AI chatbots, once the initial excitement has faded, is yet to be confirmed.
Moreover, integration of the OpenAI-based chatbot into Microsoft's search engine earlier this year failed to make an impact on Google's overwhelming dominance of search.
Governments and tech companies however insist that generative AI is technology's next big chapter and have ramped up spending on new products, research, and infrastructure.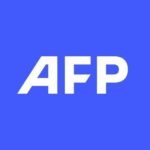 With 2,400 staff representing 100 different nationalities, AFP covers the world as a leading global news agency. AFP provides fast, comprehensive and verified coverage of the issues affecting our daily lives.
EU proposes three-year delay on UK electric car tariffs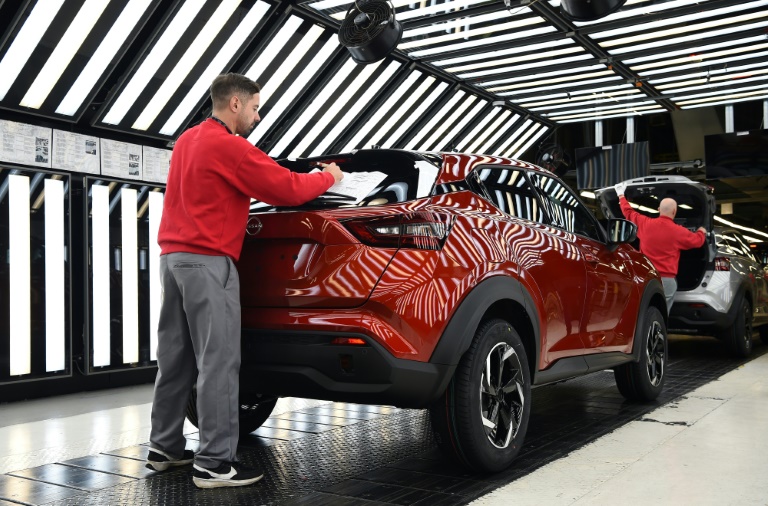 Brussels proposed Wednesday a three-year delay on tariffs on the sale of electric vehicles between Britain and the EU that was meant to kick in from January, in a major reversal of its previous position.
The European Commission said it now wants a one-off extension, until December 31, 2026, after the EU automotive industry raised concerns about the massive costs that would arise from a post-Brexit 10-percent tariff.
The commission's extension proposal must formally be approved by the EU member states. EU leaders are to hold a regular summit in Brussels next week.
The commission had initially strongly opposed such an extension, despite industry's pleas, requests from the British government and calls for pragmatism by EU lawmakers.
Its extension proposal, which also covers batteries, includes wording designed to make it legally impossible to put off tariffs beyond the December 2026 date.
"Today's decision means that we skip an intermediate phase of somewhat strict rules of origin that would have applied from 2024 until the end of 2026," Commission Vice President Maros Sefcovic said.
"This removes the threat of tariffs on export of EU electric vehicles to the UK and vice versa on 1st January 2024."
The change of stance was needed because of "circumstances not foreseen" when an EU-UK agreement regulating post-Brexit trade and ties was signed in 2020, Sefcovic said.
He cited higher energy prices spurred by Russia's full-scale invasion of Ukraine last year, high inflation, and big subsidies China and the United States deploy to boost their electric-vehicle industries.
The European Automobile Manufacturers' Associations (ACEA) and the UK's Society of Motor Manufacturers and Traders (SMMT) welcomed the commission's move and urged EU countries to endorse it.
The tariffs, ACEA said, would have cost the EU vehicle makers it represents 4.3 billion euros ($4.6 billion) over the next three years and caused them to lose market share to non-European competitors.
The extension would "allow UK and EU manufacturers to compete with the rest of the world and, crucially, give the European battery industry time to catch up," Mike Hawes, SMMT chief executive, said.
– 'Cannot be repeated' –
The European Union is particularly concerned about potentially unfair competition from cheaper Chinese electric vehicles. In October it formally launched an investigation into Beijing's subsidies for car manufacturers.
Commission chief Ursula von der Leyen accused China in September of keeping the cost of Chinese electric cars "artificially low by huge state subsidies".
Sefcovic said the commission's proposal "supports the competitiveness of our industry and protect jobs in the European Union" and "it's absolutely clear that this one-off extension cannot be repeated nor prolonged".
Britain formally left the European Union in January 2020 then, during a transition period, sealed the post-Brexit free-trade agreement with the bloc which came into effect in 2021.
Under that deal, tariffs were to start on January 1, 2024, on vehicles that do not have at least 45 percent UK- or EU-made content, and with batteries that are at least 50-60 percent sourced from each of those territories.
Along with the extension proposal, the commission announced additional funding of up to three billion euros to boost the EU's battery-manufacturing industry.
The EU's trade commissioner, Valdis Dombrovskis, said the proposal "provides much-needed predictability and stability to EU car- and battery-makers at a time of fierce global competitive pressure".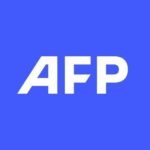 With 2,400 staff representing 100 different nationalities, AFP covers the world as a leading global news agency. AFP provides fast, comprehensive and verified coverage of the issues affecting our daily lives.
Twitch to shut down in SKorea over 'seriously' high fees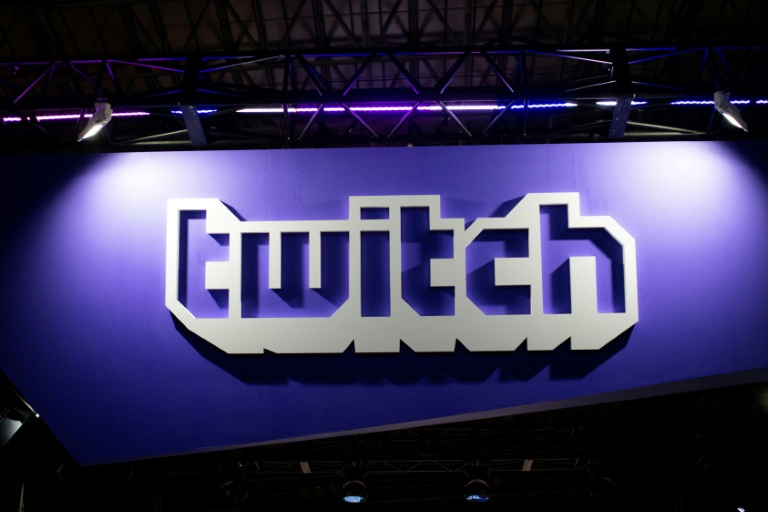 US-based streaming platform Twitch said Wednesday it would stop its service in South Korea in February because of "seriously high" network costs, dealing a blow to millions of users in one of the heartlands of e-sports.
The Amazon-owned company said in a statement signed by CEO Dan Clancy that costs were 10 times higher than most other countries, making it impossible to continue operating.
South Korea allows internet service providers to charge data-heavy companies like Twitch extra fees, which has already led to a long dispute with Netflix.
Big telecom firms in Europe have pushed for a similar deal, which they call "fair share", but an EU consultation concluded in October that the idea was not popular.
Twitch said it had tried to lower its costs by reducing the maximum video quality but it was still losing money and would pull out of the country on February 27.
"The cost of running Twitch in South Korea is currently seriously high," said the statement.
– 'Stellar player' –
Twitch, acquired by Amazon in 2014 for close to $1 billion, gained significant traction among gamers in South Korea.
The firm does not publish user numbers but it was widely reported in 2021 to have six million users in South Korea, more than four percent of its global total.
The country is known for its passionate, competitive, and dedicated gaming community, as well as its megastar Faker — a gamer hailed as the Michael Jordan of e-sports.
"We would like to reiterate that this was a very difficult decision, and one that all of us at Twitch are deeply saddened by," the company's Wednesday statement said.
"South Korea has always been a stellar player in the global e-sports community and will continue to do so."
Shares in South Korean video streaming service Afreeca TV, Twitch's competitor, soared almost 30 percent in afternoon trading in Seoul.
Some of the country's Twitch users were devastated by the news.
One streamer, yummy_2 said: "It feels like losing my job right now."
– Biden vs Trump –
Netflix was the first major international firm to cry foul over South Korea's rules on network fees, getting entangled in lawsuits with SK Broadband, one of South Korea's biggest internet service providers.
However, the two firms announced in September they would drop the legal cases and would now instead "collaborate as partners for the future".
While the usage fees are a boon to telecom companies, they are bitterly opposed by tech platforms around the world.
European lawmakers and digital rights activists also argue such an arrangement could break rules on net neutrality, whereby telecoms firms are barred from selling faster internet speeds to particular companies.
The issue has been at the heart of a years-long dispute in the United States with former President Donald Trump rolling back net neutrality rules and his successor Joe Biden struggling to restore them.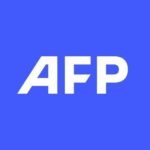 With 2,400 staff representing 100 different nationalities, AFP covers the world as a leading global news agency. AFP provides fast, comprehensive and verified coverage of the issues affecting our daily lives.