EU to probe China electric car subsidies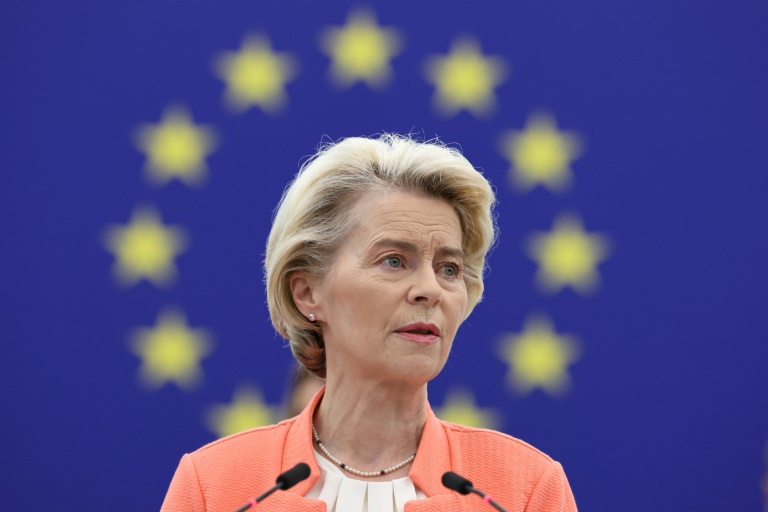 Brussels will investigate Chinese state subsidies for electric cars, EU chief Ursula von der Leyen said Wednesday, vowing to defend Europe's industry against "artificially low prices".
"Global markets are now flooded with cheaper Chinese electric cars. And their price is kept artificially low by huge state subsidies," von der Leyen said, during a speech at the European Parliament in Strasbourg.
This could lead the European Union to impose duties on those cars that it believes are unfairly sold at a lower price, thereby undercutting European competitors.
"Europe is open for competition but not for a race to the bottom," the European Commission president said.
France reportedly pushed von der Leyen to launch the investigation, but there are growing concerns in Europe about how much the continent relies on Chinese products.
The European Commission's internal market chief Thierry Breton last week warned about a trend emerging where Europe was "being relegated to net imports of electric vehicles or solar panels".
China could overtake Japan to become the world's largest car manufacturer this year, according to some experts.
France is particularly concerned that Europe will fall behind if it is not more assertive when confronted with China's actions that are more protectionist.
Paris has announced measures that would provide subsidies for new electric cars based on the manufacturers' emissions output. This would be more difficult for Chinese cars since their production often relies on coal-powered electricity.
Von der Leyen has called on the EU to define its own approach to Beijing, although some of Europe's larger powers want to be cautious to avoid severing business ties.
Despite her strong comments, von der Leyen said it was "vital" for Europe to maintain "communication and dialogue with China".
"Because there are also topics, where we can and have to cooperate. De-risk, not decouple –- this will be my approach with the Chinese leadership at the EU-China Summit later this year," she added.
The EU's trade commissioner Valdis Dombrovskis will head to China next week, he said in a social media post, "to engage on trade and economic opportunities/challenges".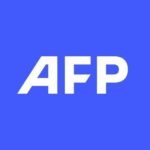 With 2,400 staff representing 100 different nationalities, AFP covers the world as a leading global news agency. AFP provides fast, comprehensive and verified coverage of the issues affecting our daily lives.
Meta plans to charge Europeans for ad free Facebook and Instagram: source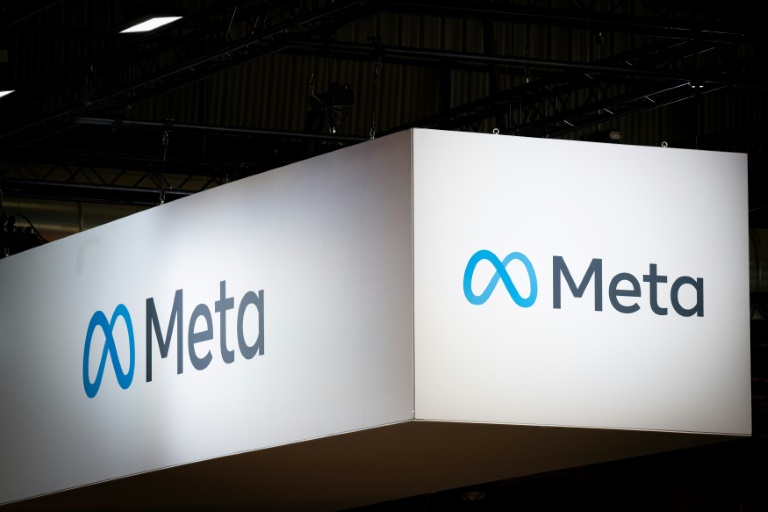 Meta is proposing to offer European users a subscription-based version of Instagram and Facebook if they would rather not be tracked for ads, a source said on Tuesday.
The idea, first reported by the Wall Street Journal, comes as the social media giant seeks to comply with a growing list of EU regulations designed to curb the power of US big tech.
The company founded by Mark Zuckerberg makes its billions of dollars in profit by offering advertisers highly individualized data on users, but new European regulations and EU court decisions have made that harder.
The proposal has been put to EU regulators and is another example of big tech companies having to adapt long-held practices to meet oncoming EU rules.
The source close to the matter said subscribers in Europe could pay 10 euros ($10.50) a month for a desktop version of Instagram or Facebook, or 13 euros a month for Instagram on their phones.
Social media platforms have increasingly floated the idea of charging users for access to their sites, whether to comply with data privacy regulations or better guarantee the identity of users.
But the practice would be a major shift for the social media industry that grew exponentially over the past decade on an advertising model that made the site free for users in return for being tracked and ads seen highly personalized.
The proposal could help meet several regulations including the Digital Markets Act that imposes a list of do's and don'ts on big tech companies in Europe, including a ban on tracking users when they surf other sites if their consent hasn't been clearly granted.
It also follows the recommendation of the EU's highest court, which in a July decision said that Meta platform users who declined to be tracked should be offered an ad free alternative "for an appropriate fee."
That ruling echoed many previous rulings against Meta and other big tech firms in which the court ruled that the US company must ask for permission to collect large amounts of personal data, striking down various workarounds that Meta had offered.
Meta declined to comment directly on the Wall Street Journal report, but said in a statement that it still "believes in the value of free services which are supported by personalized ads."
"However, we continue to explore options to ensure we comply with evolving regulatory requirements."
Meta reported second-quarter revenues of $32 billion, of which $31.5 billion came from advertising. Some $7.2bn of that came from Europe.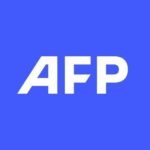 With 2,400 staff representing 100 different nationalities, AFP covers the world as a leading global news agency. AFP provides fast, comprehensive and verified coverage of the issues affecting our daily lives.
Apple working on fix for iPhone 15 models running hot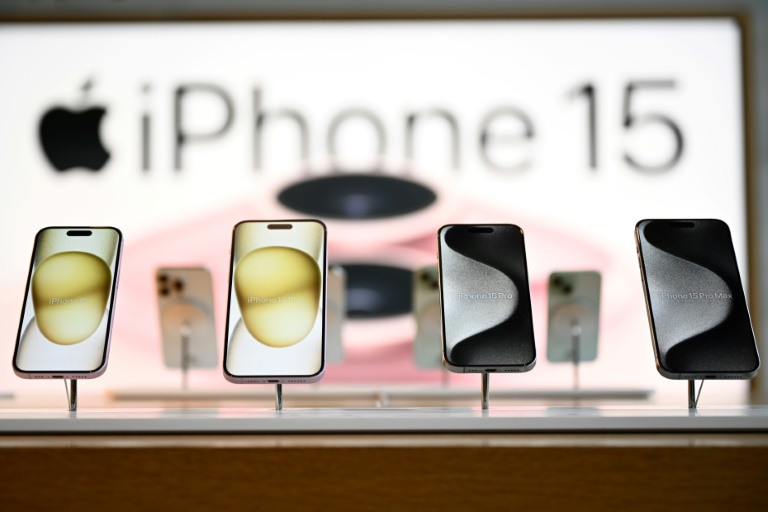 Apple on Monday said it is working to fix a "bug" it said was among reasons some newly released iPhone 15 smartphones are heating up.
The iPhone maker will address the problem in an update to its iOS 17 mobile operating software and is collaborating with developers of some apps adding to the problem, according to the Silicon Valley tech giant.
"We have identified a few conditions which can cause the iPhone to run warmer than expected," Apple said in response to an AFP inquiry.
Some handsets of the freshly-launched iPhone may feel warmer for a few days after initial set-up due to increased background activity, according to Apple.
"We have also found a bug in iOS 17 that is impacting some users and will be addressed in a software update," Apple said.
"Another issue involves some recent updates to third-party apps that are causing them to overload the system."
Apps that seemed to be making chips inside iPhones heat up due to workloads included Instagram, Uber and an Asphalt 9 car racing game, according to online posts.
An Apple support page told users that it is common for iPhones to feel warm when initially being set up or when being used for graphics-intense apps like games.
"These conditions are normal and your device will return to a normal temperature when the process is complete or when you finish your activity," the support page explained.
Apple iPhone 15 models launched on September 22, their Lightning charger ports replaced by a universal charger after a tussle with the European Union.
The release comes as Apple faces declining sales of iPhones, with higher prices pushing customers to delay switching to newer models.
Along with rolling improvements to iPhone cameras and chips, Apple also said that the iPhone 15, which includes four varieties, have internal components that simplify repair and a new frame that allows the back glass to be easily replaced.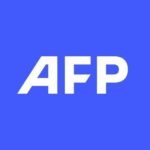 With 2,400 staff representing 100 different nationalities, AFP covers the world as a leading global news agency. AFP provides fast, comprehensive and verified coverage of the issues affecting our daily lives.
Meta technology chief defends tech titan's AI strategy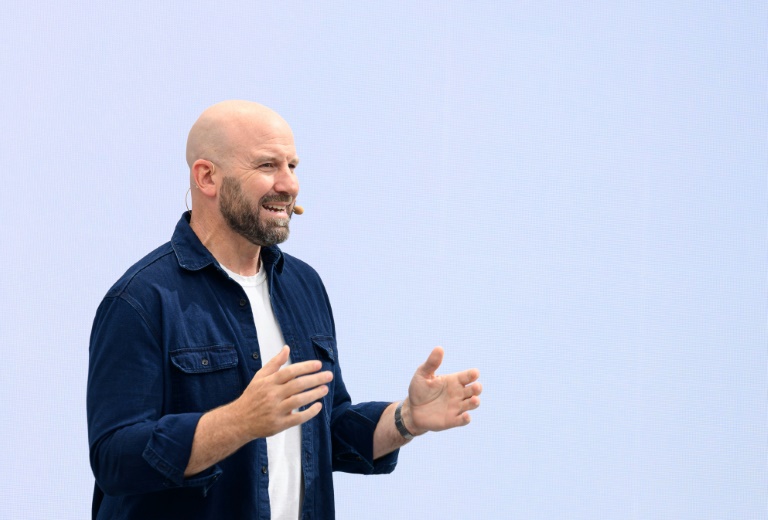 Meta's chief technology officer is quick to push back on assertions that the company has fallen behind rivals like ChatGPT in the explosive surge across the tech industry in generative AI.
"The majority of the world's population will have their first experience of generative artificial intelligence with us," Andrew "Boz" Bosworth told AFP at the company's recent Connect conference for developers.
Meta unveiled AI-infused chatbots with personalities at the gathering, along with tools for creating images or written content using spoken prompts.
The company that owns Facebook and Instagram has been seen as lagging rivals like Microsoft and Google, which have pushed out generative AI products and invested heavily in the technology seen as a force poised to shape the future.
Bosworth was adamant that Meta is not behind, enhancing its global platforms with AI since before ChatGPT was launched to the public late last year.
"There are lots of cool tools, like Stable Diffusion, for generating images," Bosworth said of the buzz around AI offerings from other companies.
But the executive was quick to point out that many of these new platforms take time and expert computer skills to master.
"We wanted the results to be great and fast, even on smartphones," Bosworth said, noting Meta's technology allows users to simply ask for an image of "hedgehog on a bike" or "happy birthday to a marathon runner," for example.
– Facts or Fabrications? –
Meta for now has chosen the more cautious approach when it comes to generative AI.
Two weeks before the debut of ChatGPT in November 2022, Meta released a generative AI chatbot called "Galactica" that specialized in scientific research.
Galactica could write articles and solve math problems, but at times fabricated answers.
Meta quickly sidelined the tool, a move Bosworth told AFP he thought was a mistake.
"If it had been up to me, I would have left it," Bosworth said.
"We had warned that our chatbot was capable of saying anything" and that users should proceed with that in mind.
AI products by Meta rivals meanwhile remained available despite the potential for bizarre answers referred to as "hallucinations" that brought the companies some ridicule.
But after years of controversy about content moderation at its world-leading social media platforms, Meta will likely err on the side of caution when it comes to setting safety parameters for its own creations.
As the other giants pushed out their AI products, Meta in the meantime improved its in-house AI model, releasing Llama 2 earlier this year as open source, meaning developers could tinker with it to create their own chatbots.
– Metaverse –
A Facebook employee since 2006, Bosworth recently led the division devoted to augmented and virtual reality innovations at the tech firm that was re-branded Meta.
Changing Facebook's name in 2021 was billed as reflecting Zuckerberg's belief in the metaverse being the next major computing platform.
Critics argued the move was actually part of a strategy to clean up its image after weathering accusations Facebook put profits over the safety and well-being of users.
And, while Meta has invested billions of dollars in its vision of the metaverse, it is far from being realized.
Bosworth conceded that adoption of Meta's immersive social networking platform called Horizon Worlds had been slower than hoped, until recently.
"We should have had legs sooner," Bosworth quipped in a reference to adding limbs to virtual world avatars.
At Connect, Meta spoke little of the metaverse and spotlighted products like Ray-Ban smart glasses that allow users to livestream what they see.
"Mixed reality" gadgets like its VR headset overlay digital content on what is around the user rather than immersing them completely in virtual realms.
The ability to transition from virtual reality to augmented was also added to new Quest 3 headsets that will be available in October.
People still won't be able to see a Quest user's eyes.
"We've tried it, the result can be quite off-putting," Bosworth said, noting that building the headgear comes with trade-offs.
The tech world is eagerly waiting for Apple Vision Pro to hit the market early next year, with a hefty price tag of $3,500 compared to the Quest 3's $500.
"There's nothing about that headset that we can't build," Bosworth said of Apple's luxury-priced offering.
But Meta never thought that building something so expensive "was going to help our developers reach a big enough audience to be meaningful."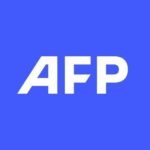 With 2,400 staff representing 100 different nationalities, AFP covers the world as a leading global news agency. AFP provides fast, comprehensive and verified coverage of the issues affecting our daily lives.