AI and digitalization are key to nearly all current business growth plans—here's what's in store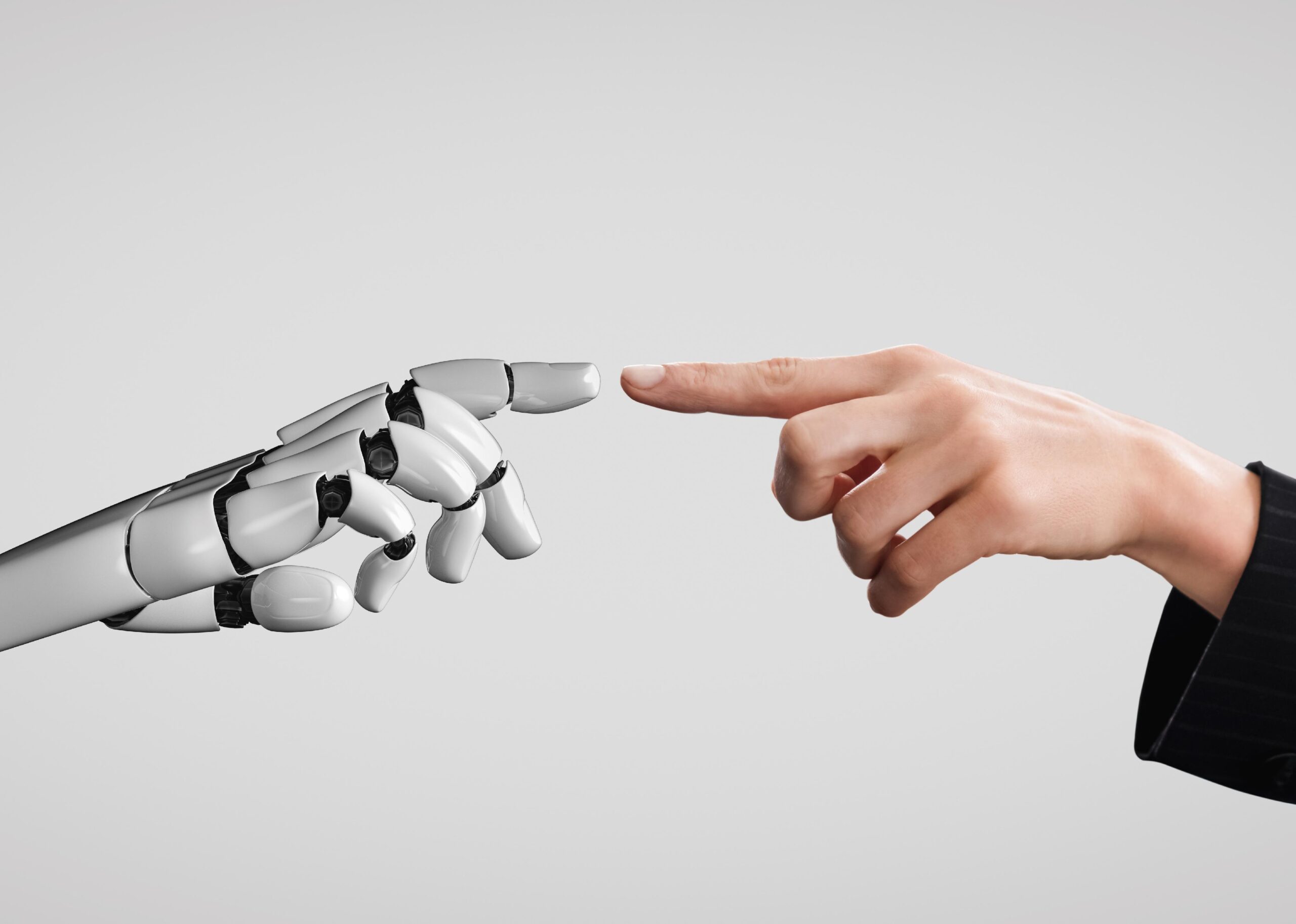 Today's business world relies more on digital technology than ever before, with recent innovations like cloud computing, big data analytics, machine learning, and artificial intelligence providing corporate executives and small business owners with new ways to use computer technologies in their businesses.
According to a Gartner survey of around 240 nonexecutive members of corporate boards, nearly 9 in 10 say digital strategies are a key part of growth strategies. Similarly, a 2022 McKinsey survey of business leaders found 9 in 10 C-level and senior leaders had pursued at least one large-scale digital transformation in the past two years.
The same McKinsey survey found that digital transformations grew revenues by about 31% and reduced costs by another 25%. The promise of higher revenues has even led some business leaders to become more willing to take on risk: The Gartner survey found 64% of corporate directors planned to increase their appetite for risk through 2024.
To gather a full picture of how businesses are digitizing—and how those transformations could affect the business landscape—Bonsai compiled insights from Gartner and McKinsey, among other research. Keep reading to discover five key ways companies are digitizing their operations.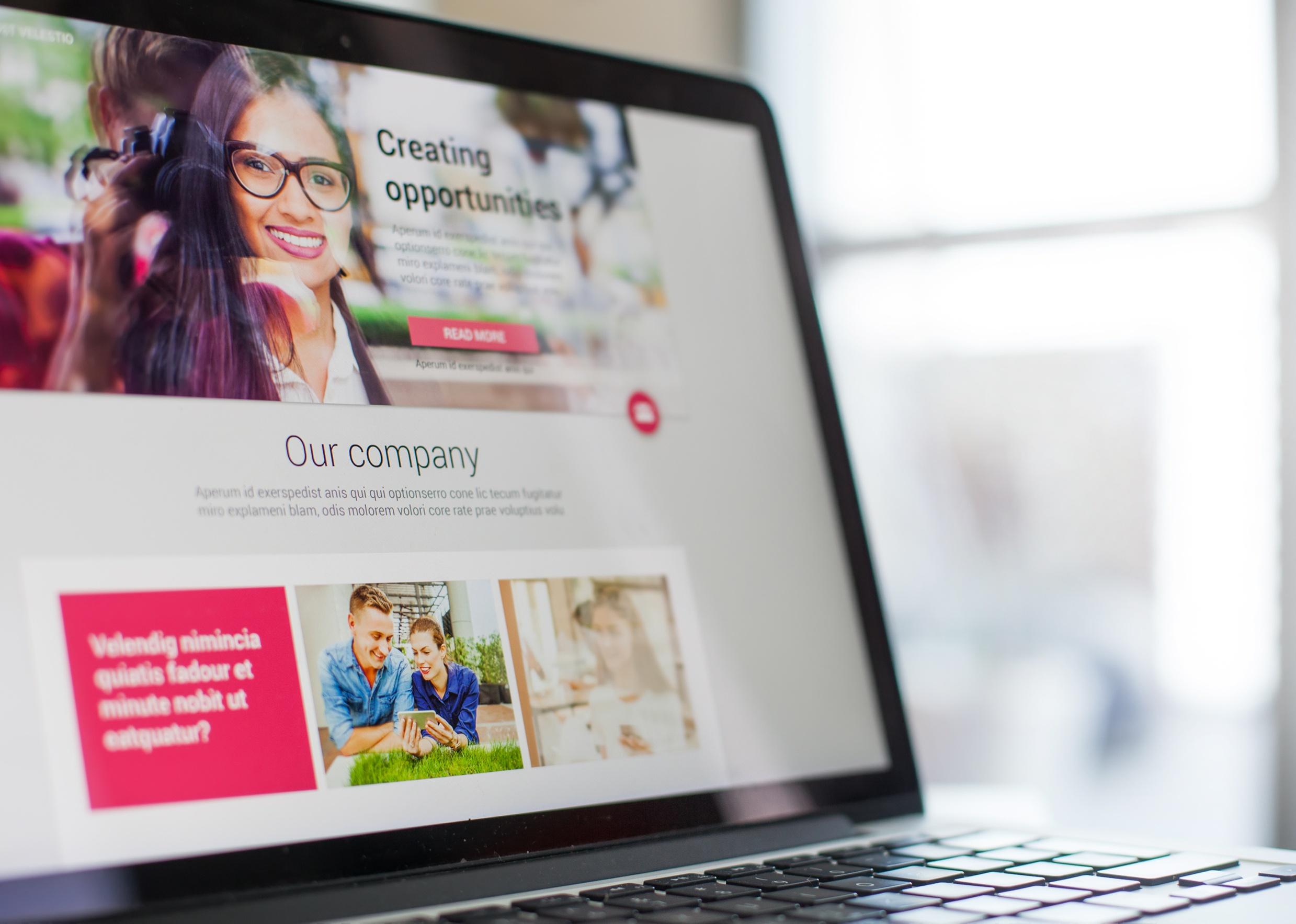 Mila Supinskaya Glashchenko // Shutterstock
Getting business online
Though it might sound shocking to digital natives, some small businesses haven't digitized their operations at all. A 2022 Top Design Firms survey of more than 1,000 small businesses in the U.S. found 27% didn't have a website.
Creating and maintaining a professional website for a business has myriad benefits, including giving prospective customers a positive first impression and generating leads through search engine optimization and marketing. Social media profiles and online reviews on digital sites like Yelp or the Better Business Bureau can also help spread the word about a business.
Of course, building and maintaining a website does come with some start-up costs. However, there are ways to keep things affordable, such as making price comparisons and optimizing the sizes of images and videos. It's valuable to note that a website can take some time to build traffic from search engines.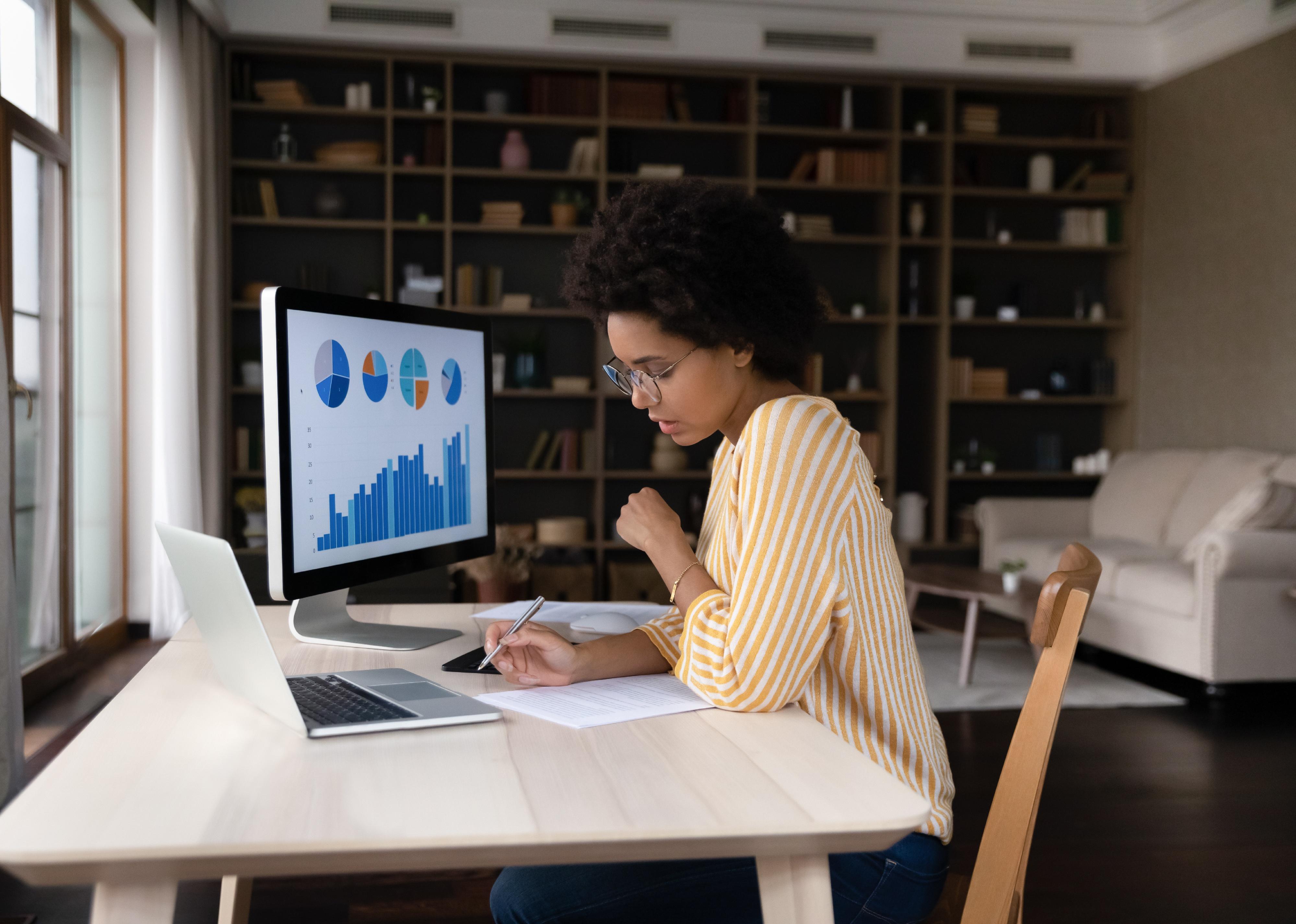 fizkes // Shutterstock
Collecting data
The more information a business has about its customers and target demographic, the more effectively it can appeal to them. Many companies today collect first-party data directly from their users, combine it with second-party data—another organization's data about its customers—and sometimes even incorporate third-party data collected, aggregated, and sold by another company.
Pixels or cookies allow businesses to track customers' clicks on their website or product links, while transactional tracking can provide valuable data about how users shop. Analyzing this data can lead to more effective targeted advertising, personalized service offerings, and more efficient workflows.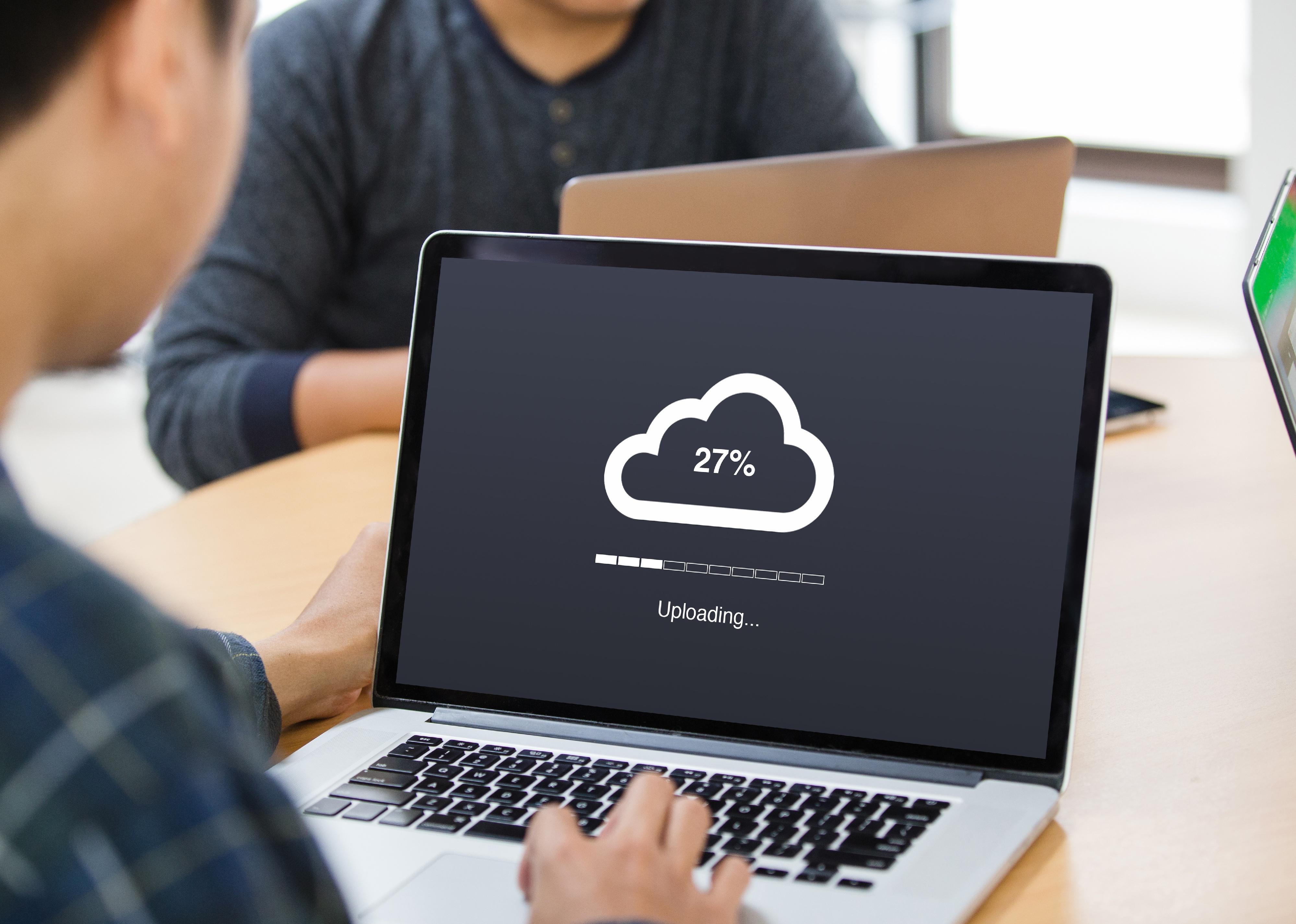 selinofoto // Shutterstock
Moving to the cloud
Once a company decides to digitize its operations, it has to decide where it will store the data: on-premises on its servers or by leasing data resources from a third-party provider for cloud computing.
Moving to a cloud-based system can allow a business to use innovative software and platform features without hiring staff to build them in-house. It can also provide enhanced security for customer data through automatic backups and easy syncing. Organizations, including major corporations like Western Union, nationally recognized academic hospitals, and even the U.S. Navy, have shifted to cloud computing.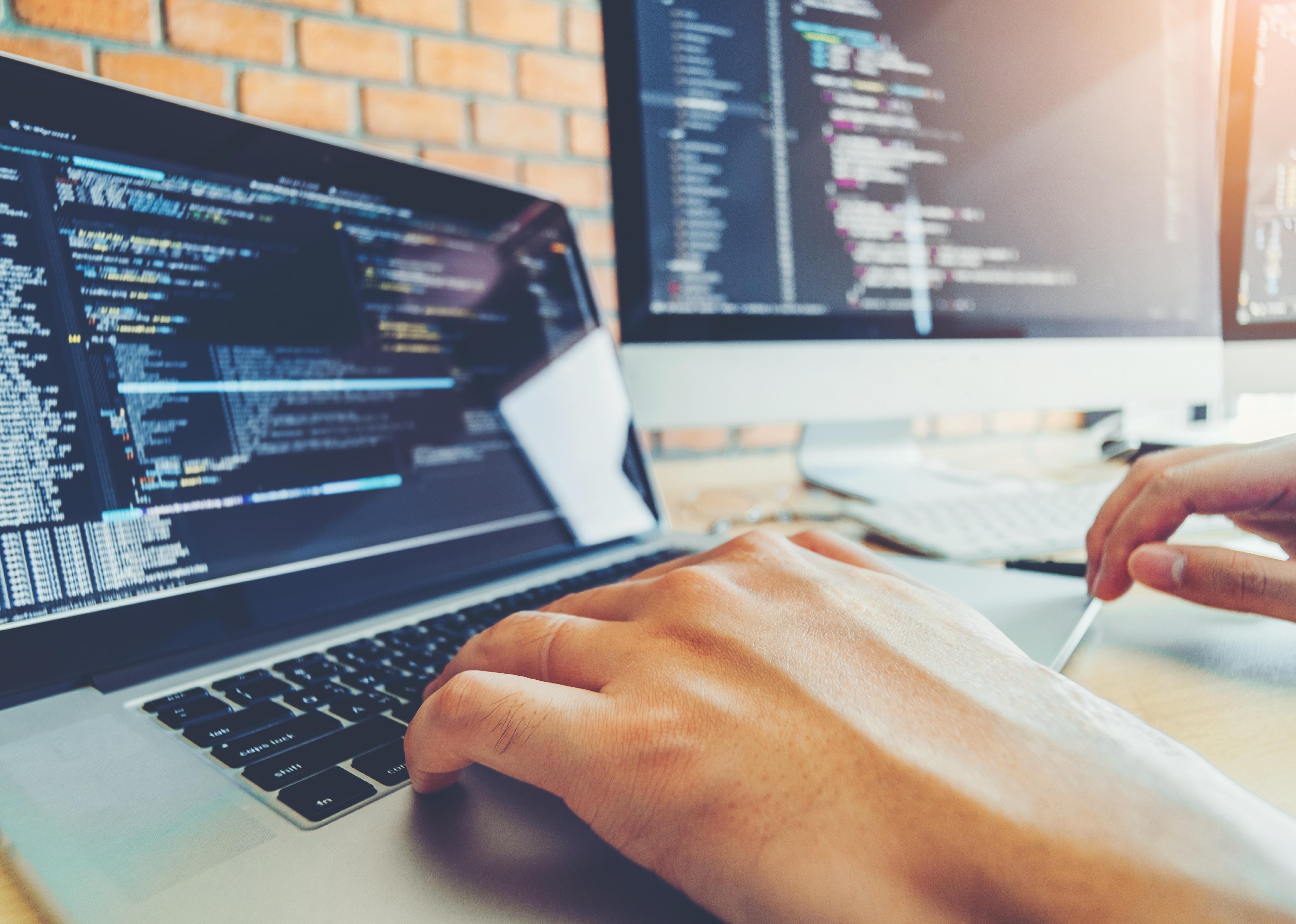 Joyseulay // Shutterstock
Developing software
Small businesses with just a few employees often rely on off-the-shelf software solutions licensed by a larger company. But some businesses require a niche or particularly sophisticated solution and might need to develop their own internal software.
Creating their own code can be expensive, but the return on investment could be worth it if it meets a unique need. For example, real estate marketing company Corefact developed software that creates a unique web landing page for each client. When the company released this code in 2005, there was nothing else like it on the market, and clients loved it.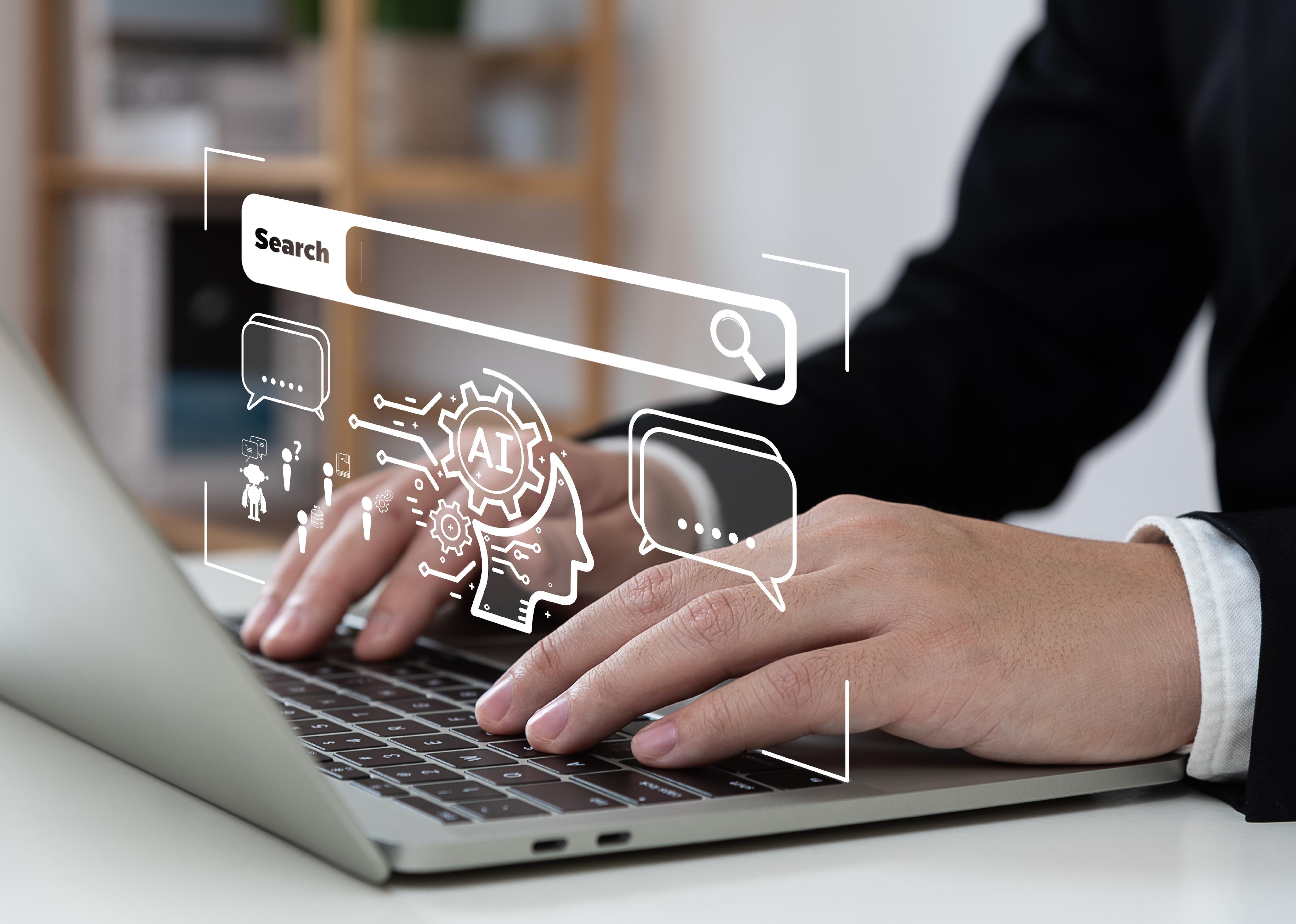 Poca Wander Stock // Shutterstock
Using AI
AI is the latest technology creating a buzz in the business world. Some experts predict that between 2023 and 2030, artificial intelligence will see an annual growth rate of 37.3%. Many businesses have already begun dabbling in artificial intelligence, from using AI-powered chatbots like ChatGPT for instant messaging with customers to using generative AI to brainstorm new ideas in creative fields like fashion more quickly.
AI can also power more accurate algorithms through machine learning, automating tedious tasks and freeing up more time for high-level strategy or more skilled work. Although some consumers and business leaders alike may still be wary of AI—and with good reason—it is already affecting how companies do business. The AI market is predicted to be worth $407 billion by 2027.
Additional research by Paxtyn Merten. Story editing by Jeffrey Smith. Copy editing by Kristen Wegrzyn. Photo selection by Clarese Moller.
This story originally appeared on Bonsai and was produced and
distributed in partnership with Stacker Studio.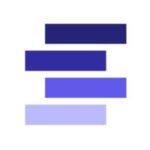 Founded in 2017, Stacker combines data analysis with rich editorial context, drawing on authoritative sources and subject matter experts to drive storytelling.
mesh conference to explore animal 'de-extinction' and how Canada's digital policy has gone off the rails
Today the mesh conference announced that biotech leader Ben Lamm and prominent lawyer Michael Geist will keynote at the Dec 6-7 event in Toronto.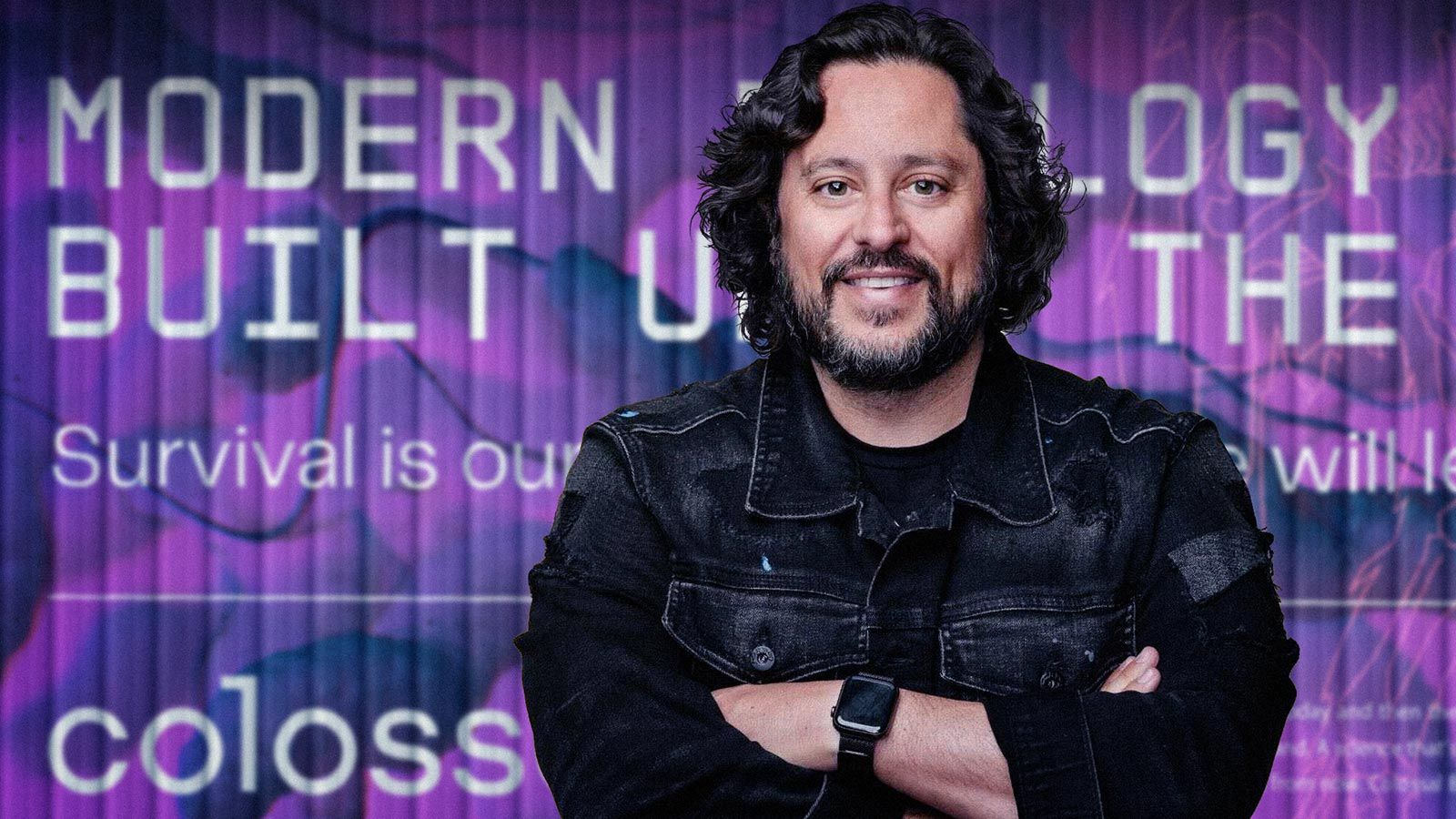 On December 6-7, all innovation roads lead to the mesh conference in Toronto, and today the event unveiled more detail on two featured keynote speakers.
Joining the mesh conference as a keynote speaker is Colossal CEO, Ben Lamm. Known for his pioneering work at the intersection of biotechnology and conservation, Lamm's presence promises to ignite discussions and offer unparalleled insights into the future of biotech, de-extinction, and environmental sustainability.
Also joining mesh as a keynote speaker is Dr. Michael Geist, a prominent lawyer and leading authority on technology law and policy. Geist has been a regular columnist on digital policy with leading publications such as the Globe and Mail and Toronto Star and is the creator and host of Law Bytes, one of Canada's top technology podcasts.
With a focus on four threads — business, media and technology, society, and marketing — the mesh conference hosts Canadian digital transformation leaders who will meet to connect, share, and inspire others to think about changing the way we think, organize, operate and behave.
"De-extinction" is vital to fighting climate change
Colossal Biosciences' Ben Lamm will join the mesh conference for a conversation about the work his company is doing to bring back the woolly mammoth, the Tasmanian tiger, and the dodo bird.
Lamm is a serial entrepreneur who started Colossal in 2021 with George Church, a biologist at Harvard Medical School. The company is working to advance the field of species de-extinction in order to bring back biodiversity and reintroduce species to Earth to help fight climate change.
Colossal's work comes at a time when the world has entered the sixth extinction crisis, where the loss of species can have devastating effects on biodiversity that is crucial to human survival.
Colossal is building technology to stop the extinction process, secure animal DNA, and reverse environmental damage created by humans.
"In addition to bringing back ancient extinct species like the woolly mammoth, we will be able to leverage our technologies to help preserve critically endangered species that are on the verge of extinction and restore animals where humankind had a hand in their demise," Lamm says.
De-extinction reverses plant and animal extinction by creating new proxy versions of these lost species. By bringing back extinct animals, the goal is to restore ecosystems that have been lost. By bringing back extinct animals, the goal is to restore ecosystems that have been lost, while increasing biodiversity and restoring ecosystem resilience.
Learn more about Colossal:
Canada's digital policy has gone off the rails
Dr. Michael Geist will join the mesh conference for a keynote conversation on Canada's digital policy where he will share his views on why he thinks it's gone off the rails, and advice about what engaged communities should be doing.
Geist is the Canada Research Chair in Internet and e-Commerce Law, a Faculty member at the Centre for Law, Technology and Society, and a Professor at the University of Ottawa.
At the mesh conference, Geist will lead an engaging discussion that will delve into the current landscape of Canadian digital policy, focusing on the repercussions of the Online News Act, known commonly as Bill C-18. The removal of Canadian news from major platforms like Facebook and Instagram by Meta, as well as the anticipated response from Google involving a ban on Canadian news in search results, will be explored in depth.
Geist, a recognized authority in technology law and policy, will also shed light on the implications and nuances of the Online Streaming Act, formerly known as Bill C-11 that imposes new rules on certain online streaming services.
This session aims to foster a comprehensive understanding of the challenges posed by evolving digital policies in Canada and to propose actionable steps for proactive engagement and advocacy.
Two weeks until we mesh
The mesh conference is a two-day event that will feature a series of inspiring talks, interactive workshops, and panel discussions that delve into how technology and innovation can be used to augment human capabilities to improve our world.
Attendees will gain insights into the latest digital trends, emerging technologies, and strategies for achieving human-centered digital transformation.
The mesh conference is back in Toronto on December 6-7 after relaunching earlier this year in Calgary where more than 200 people met to connect, share, and inspire.
The mesh conference recently announced it will be donating all proceeds from the event to Second Harvest, Canada's largest food rescue organization and leader in perishable food redistribution.
See more speakers and get your tickets at meshconference.com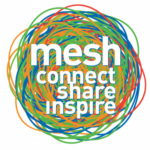 mesh is Canada's digital transformation event experience. Taking place in Calgary (April 12-13, 2023) and Toronto (November 2023), mesh aims to create a digital transformation network and event experience that helps organizations and leaders determine what to do, how to do it, and how to be successful. Learn more at meshconference.com
Fintech competition a cure for Canada's financial inequality and an over-protected banking industry
Koho CEO Daniel Eberhard and Canadian Senator Colin Deacon chat aboutCanada's banking industry and fintech solutions at Elevate Festival.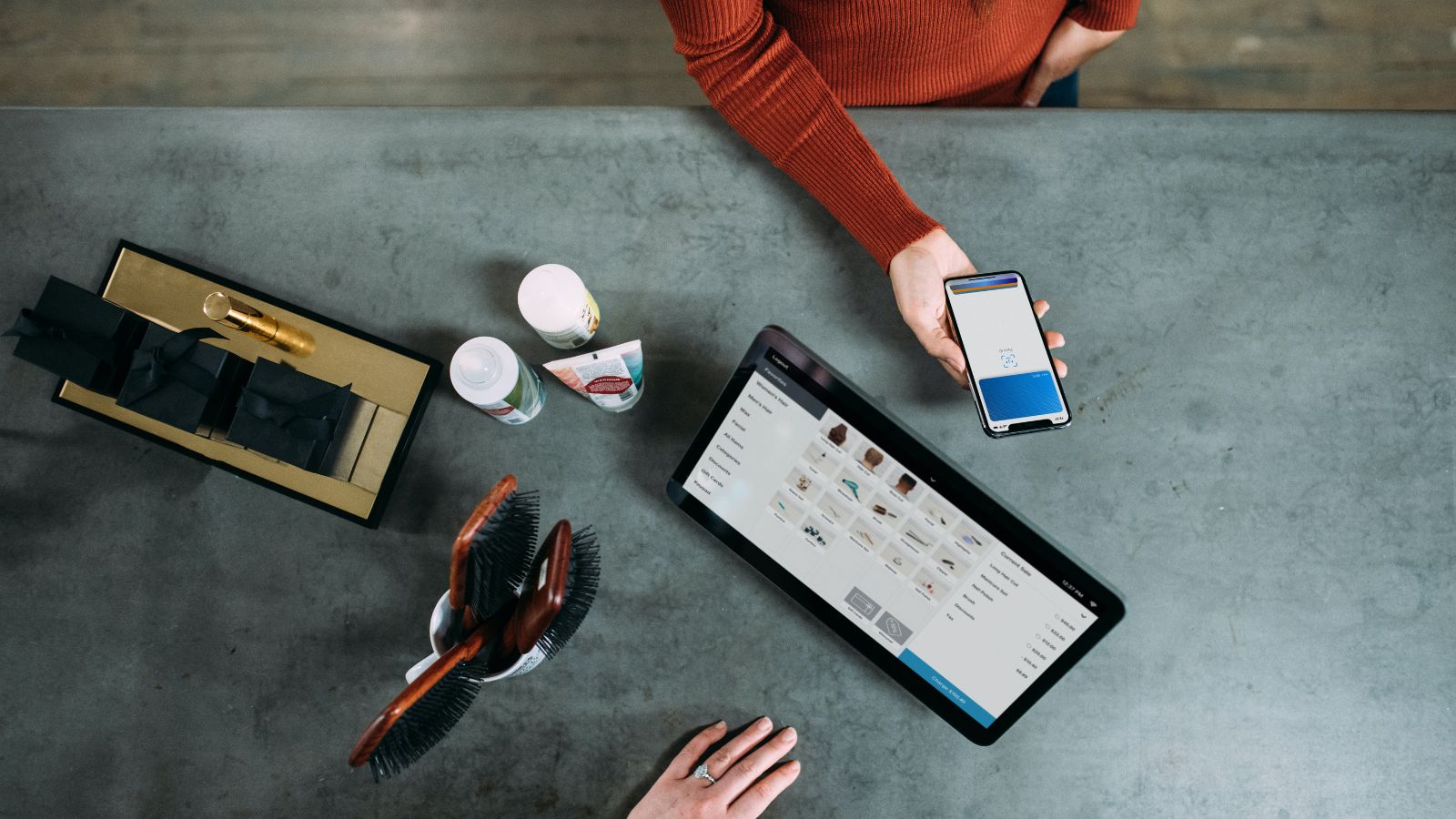 Regulated banks offer security — you know your money's safe there.
But overprotection in the Canadian banking industry has negative effects, including:
Excessive credit requirements
High-income Canadians ($150,000 salaries) still living paycheque to paycheque
Arbitrary events that lower credit scores, like changing credit cards
Daniel Eberhard and Senator Colin Deacon discuss the limitations of Canada's over-regulated banking industry and how to correct them at this year's Elevate Festival in Toronto.
Here are some highlights from their fireside chat.
Canada's banking climate is one of the least competitive in the world
Governmental red tape to become a bank or offer similar services prevents many new, innovative banking businesses from entering the Canadian market.
Eberhard describes Canada's uncompetitive banking climate through the Lerner Index, an economic measure to assess price to product, where Canada was last ranked at 0.49 in 2014.
"0.1-0.2 is a healthy banking climate; everything above 0.4 is rare and non-competitive at all. The only country I've seen higher than Canada is Qatar. What happened in 2009, and did anybody opt into one of the least competitive banking climates in the world? What does that mean for everyday Canadians…or the 80% of Canadians who feel their financial position has gotten worse year over year?"
A lack of competition leads to banking services that don't serve the people
Eberhard cites a fintech colleague that provides brokerage accounts in 100 countries, but not Canada. Meaning? Canada doesn't have a competitive banking industry.
Economic experts reinforce time and time again that a lack of competition, or a monopoly, results in:
Higher prices
Less efficiency
Rising inequality
Last month, Canada's Department of Finance announced measures to protect Canadians from their banks. These include new mortgage guidelines, enhancing low-cost and no-cost banking options, lowering non-sufficient fund fees, and designating an external not-for-profit organization to handle complaints.
However, Senator Deacon asserts that Canada's uncompetitive banking industry is no different from what economists have cautioned against in the last few decades:
"How we regulate our banks…is very separate (from) challenging our banks to deliver more customer-centric services…The more protected you are as an industry, the less customer-centric you become. You will become organizational-centric; you do what is good for your business and shareholders — that's the job of a board of directors.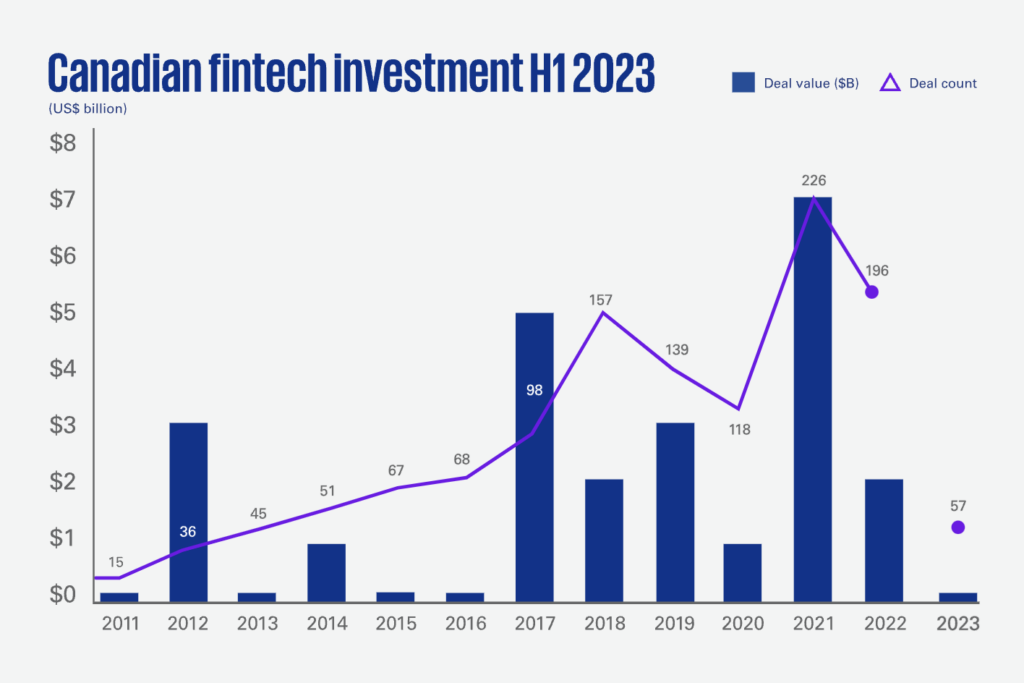 Open banking and fintech can make Canadian banking more customer-centric
The Canadian fintech market has been dropping since 2021, and according to KPMG's H1 2023 report, investments have dropped down to pandemic levels. From the end of 2022 to the summer of 2023, they reported a 74% drop in investment value and a 28% drop in the number of deals.
Related reading: Canadian fintech investment continues to fall in 2023, says KPMG
Eberhard and Deacon see fintech competition as the answer to better, more inclusive banking services:
"What we've got to do is force that board of directors to get more innovative and aggressive in how they serve those customer needs. And how we do it is we introduce competition through financial technology services who offer customers things that are completely different than what the traditional banking system has been offering."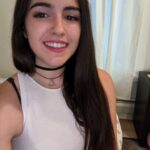 Chrissy Kapralos is a Toronto-based writer who loves exploring finance, tech, marketing, and travel topics in her work. She runs a small writing agency named No Worries Writing. Co.
Unlocking digital transformation for good: mesh conference lands in Toronto on December 6-7
Canada's digital transformation and innovation event is back in Toronto on Dec 6-7.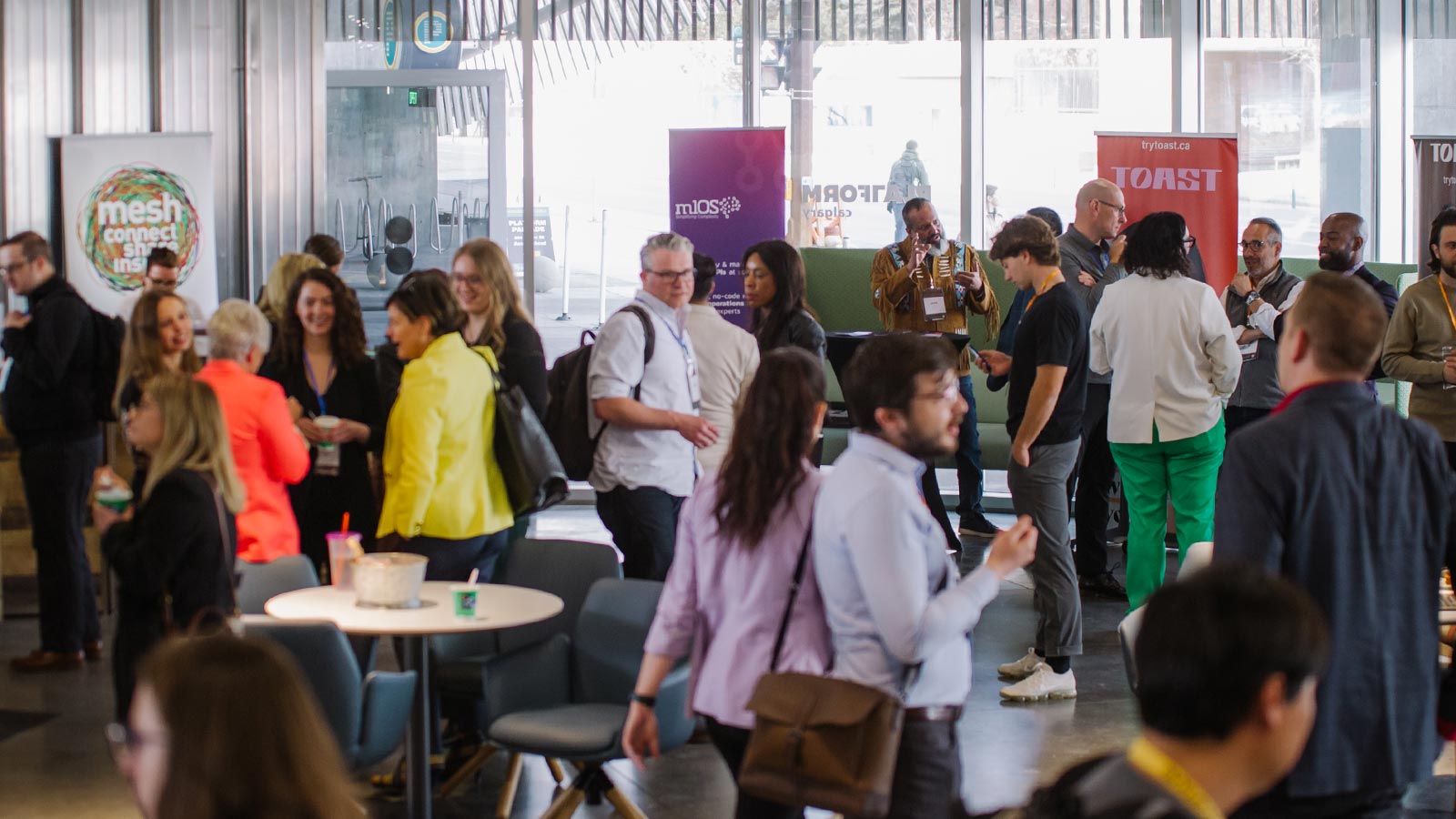 In a world where technology shapes the way we live and work, it's important to harness the power of innovation to not only drive business success, but also make a positive impact on our communities. That's the vision behind the upcoming mesh conference, set to take place in Toronto on Dec 6-7.
And this digital transformation event is more than an innovation summit — it's an opportunity to combine innovation with social responsibility, with proceeds benefiting Second Harvest, Canada's largest food rescue organization and leader on perishable food redistribution.
Human-powered, tech-enabled innovation
The mesh conference is back in Toronto on December 6-7 after relaunching earlier this year in Calgary where more than 200 people met to connect, share, and inspire.
And the mesh conference is not your typical digital transformation and innovation event — it's a platform where visionaries, innovators, and thought leaders come together to explore the intersection of technology and humanity.
The theme for the Toronto event is "Human-powered, tech-enabled," emphasizing the pivotal role of technology in augmenting human capabilities.
The two-day event will feature a series of inspiring talks, interactive workshops, and panel discussions that delve into the ways people who are augmented by technology and innovation can improve our world. Attendees will gain insights into the latest digital trends, emerging technologies, and strategies for achieving human-centered digital transformation.
Making a difference — why mesh is supporting Second Harvest
We're in a crisis, and more people than ever are relying on food banks.
In Toronto alone, a recent study shows one in 10 people are now relying on food banks, and more than 2.5 million visits to food banks took place between April 2022 and March 2023 — a 51% increase over the year before.
Across Canada, nearly two million Canadians accessed a food bank over the course of one month, the Food Banks Canada HungerCount 2023 report shows..
With a commitment to social responsibility and using its platform to help others, the mesh conference announced that all proceeds raised after expenses will be donated to Second Harvest. Attendees of mesh can also make a top-up donation when purchasing a ticket, and every $25 raised will provide more than 100 meals to those in need via Second Harvest.
"In the spirit of giving back, we've designed mesh to support those facing food insecurity and we're thrilled to be working with Second Harvest," says mesh conference co-founder and co-producer, Sheri Moore. "Proceeds will be donated to Second Harvest, and we're designing our food menu with our catering team at Toben Food By Design in order to rescue the food from our event in a way that has the greatest impact for our matched charity."
Second Harvest works with thousands of food businesses from across the supply chain, utilizing logistics and technology to reduce the amount of edible food going to waste. Its inclusive model ensures a healthy surplus of food is redirected to thousands of charities and nonprofits across the country, providing millions of Canadians experiencing food insecurity access to the nourishment they need.
"It's important to us that we help our community in any way and every way that we can," says Moore. "With the return of mesh in 2023 after the pandemic, we have been overwhelmed by the support from new friends and mesh alumni alike. What better way to give back than to pay it forward to use our platform to help those in need."
In addition to food donations, Moore says mesh is also looking at ways to take a circular approach with the help of Leaff Circular Gifting, a sustainable organization that offers eco-friendly flowers, plants, gifts, gift boxes, and immersive virtual experiences. Leaff Circular Gifting's mission involves endorsing local enterprises such as farmers, artisans, indigenous communities, and others by incorporating them into their gift-centric platform.
Why you should attend the mesh conference in Toronto
With a focus on four threads — business, media and technology, society, and marketing — the mesh conference hosts Canadian digital transformation leaders who will meet to connect, share, and inspire others to think about changing the way we think, organize, operate and behave.
Among the many reasons innovators attend mesh:
The mesh conference offers cutting-edge insights: Learn from industry experts and thought leaders about the latest digital trends and technologies shaping our world.

The mesh conference creates unique networking opportunities: Connect with like-minded individuals, build valuable relationships, and explore potential collaborations.

The mesh conference delivers social impact: Make a difference by supporting Second Harvest and helping to combat food insecurity in your community.

The mesh conference will inspire you: Discover how technology can be a force for good and get inspired to drive positive change.

The mesh conference delivers practical, hands-on knowledge: Gain actionable strategies to drive digital transformation within your organization, rooted in a human-centric approach.
Get involved — join us at the mesh conference
We invite you to be part of this unique event that combines innovation, education, and social responsibility. The mesh conference takes place at The Symes December 6-7.
To secure your spot and help support Second Harvest, visit meshconference.com and register today. Don't miss this chance to be a part of the mesh Conference, where human-powered, tech-enabled transformation meets social impact.
See you in Toronto.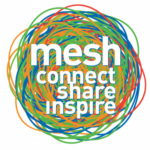 mesh is Canada's digital transformation event experience. Taking place in Calgary (April 12-13, 2023) and Toronto (November 2023), mesh aims to create a digital transformation network and event experience that helps organizations and leaders determine what to do, how to do it, and how to be successful. Learn more at meshconference.com