AI doomsayers blamed in OpenAI's undoing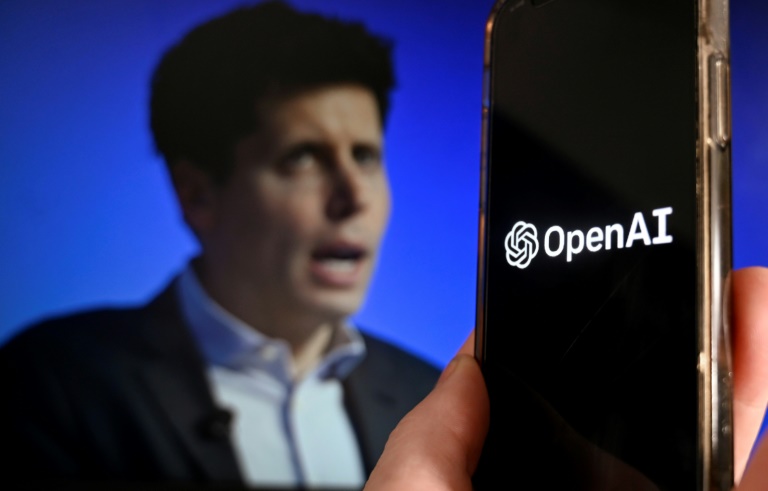 OpenAI has gone from ruling the world of artificial intelligence with ChatGPT to chaos, its chief executive ousted seemingly for advancing too fast and too far with the risky technology.
The exit of Sam Altman set in motion a series of events that saw the upstart company's biggest investor, Microsoft, swoop in to hire the toppled CEO and begin a process of building an OpenAI clone in the Redmond, Washington-based tech giant.
In some ways the looming result to the weekend saga is hardly a surprise, with many wondering how the board members could be naive enough to think they could win the duel with the Microsoft-backed Altman.
Microsoft pumped over $10 billion into OpenAI earlier this year to the point that critics, including ultra-wealthy entrepreneur Elon Musk, said the hot startup was owned by the Windows software maker in all but name.
"Microsoft is providing vast amounts of money and computational power and some of that of course ends up having some influence," said Brendan Dolan-Gavitt, an associate professor at New York University.
Silicon Valley was left aghast by the Friday firing of tech celebrity Altman, with the investor community, and entirety of OpenAI's own staff, furious that the four-person board got in the way of building the AI age.
"We are not happy about it. We want stability here," said Ryan Steelberg, CEO of Veritone, a company that helps firms develop artificial intelligence.
Instead of OpenAI becoming the new Apple or Google, the harsh critics see a deeply troubled startup that fell victim to the pearl-clutching of an incompetent board that was divorced from reality.
"We reached this point because minuscule risks have been hysterically amplified by the exotic thinking of sci-fi mindsets, and clickbait journalism from the press," said veteran venture capitalist Vinod Khosla, an early investor in OpenAI.
– 'Fallible people' –
But other observers less concerned with turning AI into big bucks warned that the drama in San Francisco meant that something so vital shouldn't be left in the hands of the inexperienced or the profit driven.
"This is an important reminder that as brilliant as the designers of tech like AI — scientists or engineers — are, they are still just fallible people," said Paul Barrett, deputy director of the NYU Stern Center for Business and Human Rights.
"That is why it is important not to just defer to them on a technology that everyone agrees has significant risks even as it promises tremendous benefits," he added.
Gary Marcus, a respected AI expert, said OpenAI's civil war "highlights the fact that we can't really trust the companies to self-regulate AI where even their own internal governance can be deeply conflicted."
Government regulation, notably by the tougher-minded European Union, was needed more than ever, he added.
OpenAI was actually created in 2015 with the goal of being a counterweight to Google, which was by far the leader in developing AI technologies that mimic the operations of the human brain.
Though nothing is known for sure, assumptions are rife that Altman's increased efforts to monetize the company's leading GPT-4 model, all while keeping its inner functioning a secret, was becoming problematic for the company's board.
Already, several senior staff at OpenAI deserted the enterprise to build Anthropic.AI over concerns that Altman was moving ahead too recklessly.
– 'OpenAI is done' –
Many are shocked that the board had the power it did, or were naive enough to think they could actually use it.
Three of those board members are thought to have connections to the effective altruism movement, which frets over the risks of AI, but that critics say is cut from reality.
Whatever their beliefs, by Monday the board were overseeing a company in name only, with virtually the whole staff committed to a pledge of seeing them go or quitting the firm for Altman's project at Microsoft.
"Unless OpenAI can block those departures, OpenAI is pretty much done at this point," analyst Rob Enderle told AFP.
This could mean a history-making victory for Microsoft, which has already seen its share price reach record levels over its ties to OpenAI.
"This is like the best possible scenario for them, and the OpenAI board I am sure is kicking itself. They were clearly detached from reality," said Carolina Milanesi, analyst at Creative Strategies.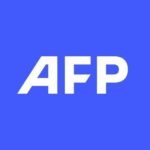 With 2,400 staff representing 100 different nationalities, AFP covers the world as a leading global news agency. AFP provides fast, comprehensive and verified coverage of the issues affecting our daily lives.
UAE sought to use COP28 to advance oil deals: report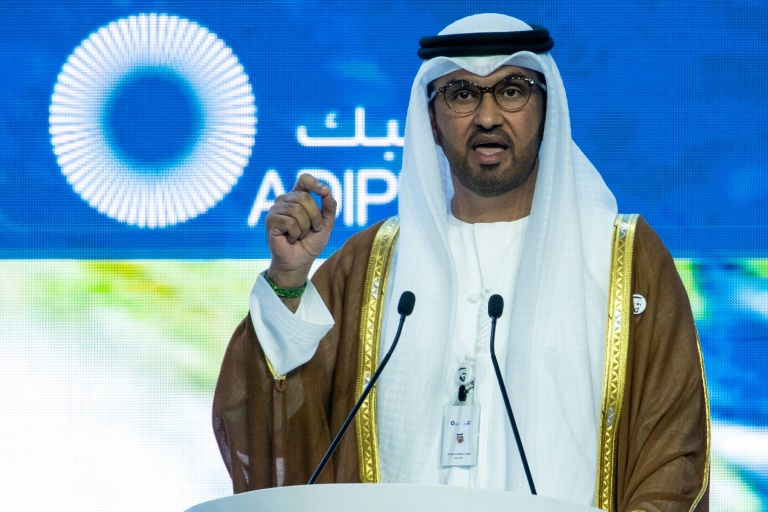 The United Arab Emirates planned to exploit meetings with foreign governments arranged due to its COP28 hosting role to strike fossil fuel deals, according to leaked documents obtained by the BBC.
The leaked briefing notes, obtained by journalists at the Centre for Climate Reporting (CCR) working alongside the British broadcaster, were prepared by the UAE's COP28 team for summit president Sultan Ahmed Al Jaber ahead of meetings with foreign governments between July and October this year.
Leaked "talking points" prepared for a meeting with China said that ADNOC, the UAE's state oil company, was "willing to jointly evaluate international LNG (liquefied natural gas) opportunities" in Mozambique, Canada and Australia.
Briefing notes prepared for meetings with Colombia, Germany and Egypt suggested that ADNOC "stands ready" to support each country develop fossil fuel projects.
The documents showed the UAE prepared talking points for meetings with 20 countries, including the United States, UK and Germany, on commercial opportunities for state renewable energy company Masdar.
COP28 president Al Jaber is also CEO of ADNOC and Masdar.
A COP28 spokesperson told AFP that the documents cited by the BBC "are inaccurate and were not used by COP28 in meetings. It is extremely disappointing to see the BBC use unverified documents in their reporting."
The United Nations Framework Convention on Climate Change, the body responsible for the COP28 summit, which starts on Thursday, told the BBC that the "cardinal principle" for hosts was "the obligation of impartiality".
Climate campaigners have raised concerns about the influence of fossil fuel interests at the talks in Dubai, noting Jaber's role as head of an oil company.
In an interview with AFP on Saturday, Jaber defended the large presence of heavy emitting industries including the oil and gas sector.
"Everyone needs to be part of this process and everyone needs to be held responsible and everyone needs to be held accountable," he said.
COP28, which will be held until December 12, is due to be attended by 167 world leaders, including King Charles III and Pope Francis.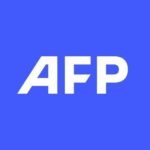 With 2,400 staff representing 100 different nationalities, AFP covers the world as a leading global news agency. AFP provides fast, comprehensive and verified coverage of the issues affecting our daily lives.
Alberta proposes more open definition of software engineer in new bill
Tech companies and the APEGA feud as the Alberta government prioritizes tech growth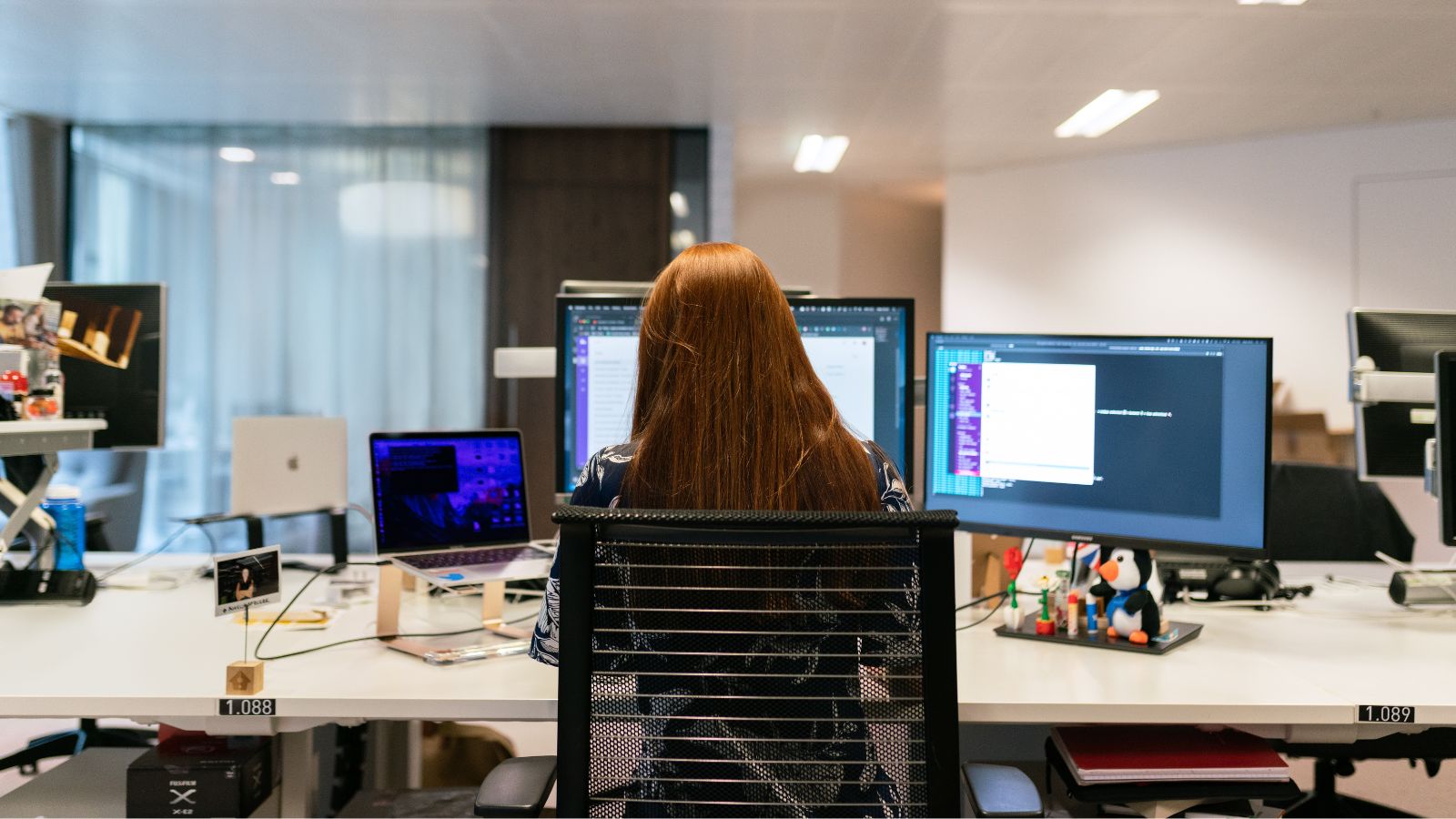 Software engineers build technical programs — but not unless they're regulated and certified. At least, that has been the stance of the Association of Professional Engineers and Geoscientists of Alberta (APEGA).
Tech companies in Alberta like Neo Financial and Helcim recently petitioned to Premier Danielle Smith for a more open interpretation of the job title "software engineer," as they were faced with lawsuits over job ad verbiage from the APEGA.
It seems the government listened.
Fast forward to November 2023? The Government of Alberta has proposed changes to legislation, specifically the Engineering and Geoscience Professions Act, to open up the legal definition of software engineer, as many tech companies use the title without actually seeking a professional engineer's professional designation or certification.
The proposed changes fall under the new Bill 7, which has generated approval from the tech industry:
"This is an important development for the innovation sector in the province and will give companies and their employees the freedom to use titles that have long been universally accepted in the tech industry."
Sam Pillar, Chief Executive, Jobber
However, the APEGA sees the initiative as a threat to public safety:
"Title protection is vital to preserving public safety and maintaining high standards of practice and ethics."
Jay Nagendran, Registrar, APEGA
Sure, tech companies could retitle job descriptions to "software developer" instead; however, studies show that these job ads receive significantly less applicants and interest than those titled with "software engineer." The main goal? Supporting the tech industry in attracting and retaining top talent.
Experts predict similar issues will arise in the ever-evolving tech industry. For example, growing popularity of generative AI like Chat-GPT will create a demand for "prompt engineers" — see the dilemma? The legislative changes (if passed) are thought to foster tech company growth, improve the economy, and reduce red tape.
Learn more about the proposed bill here.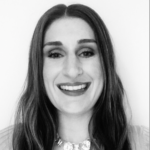 Veronica Ott is a freelance writer and digital marketer with a specialization in finance and business. As a CPA with experience in the industry, she's able to provide unique insight into various monetary, financial and economic topics. When Veronica isn't writing, you can find her watching the latest films!
Nissan accelerates UK electric car production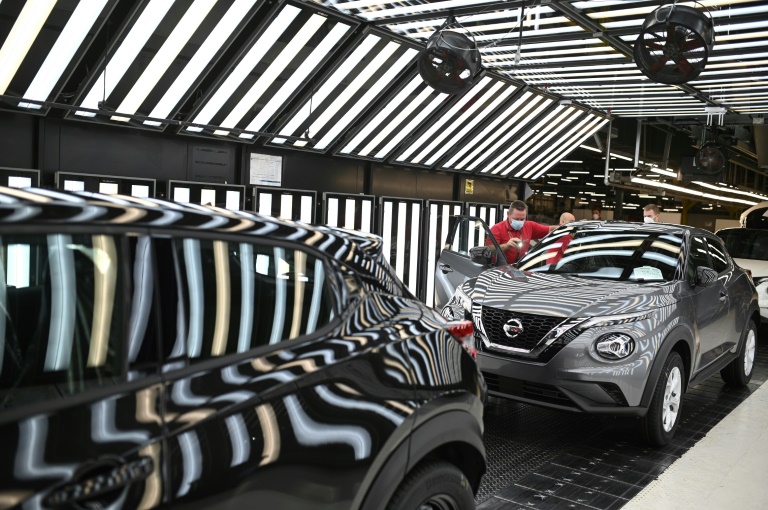 Japanese auto giant Nissan announced Friday it would invest up to £2 billion in UK electric car manufacturing, which the government touted as a sign of confidence in the sector.
Nissan said it will produce electric models of two best-selling cars, Juke and Qashqai, at its facility in Sunderland, northeast England, which is its biggest factory in Europe, building on UK net zero plans to switch away from dirty fossil-fuel vehicles.
The carmaker will plough £1.12 billion ($1.4 billion) into its UK operations and wider supply chain for research and development and manufacturing of the two new models, it added in a statement.
That will also spark further investment in infrastructure projects and the supply chain, including another electric car battery factory, bringing total investment to as much as £2 billion ($2.5 billion).
Nissan's investment will support its UK workforce of 7,000 employees — and 30,000 jobs in the nation's broader supply chain.
– Carbon neutrality plans –
"Exciting, electric vehicles are at the heart of our plans to achieve carbon neutrality," said Nissan President and CEO Makoto Uchida.
"With electric versions of our core European models on the way, we are accelerating towards a new era for Nissan, for industry and for our customers."
Uchida declared in September that there was "no going back" on the group's electrification plans as it aims for 98 percent of European sales to be electric vehicles by 2027.
The news comes as Britain looks to take a leading role in the production of electric cars as companies and governments shift away from high-polluting automobiles.
The UK government confirmed Friday that it has awarded £15 million of funding towards a collaborative R&D project for zero-emission vehicles led by Nissan.
"Nissan's investment is a massive vote of confidence in the UK's automotive industry, which already contributes a massive £71 billion a year to our economy," said British Prime Minister Rishi Sunak, who will attend a formal announcement at the site later on Friday.
"This venture will no doubt secure Sunderland's future as the UK's Silicon Valley for electric vehicle innovation and manufacturing.
"Making the UK the best place to do business is at the heart of our economic plan."
Finance minister Jeremy Hunt pledged Wednesday in his budget update to invest £4.5 billion in strategic sectors including the auto industry.
– Net zero targets –
However, earlier this year Sunak softened policies aimed at reaching net zero carbon emissions by 2050, delaying a ban on the sale of petrol and diesel cars by five years to 2035.
That still means however that the country's largely foreign-owned car manufacturing sector must switch to producing fully-electric vehicles.
Nissan had previously warned that a no-deal Brexit would threaten the Sunderland site, but committed to its future after the government agreed a trade deal.
Yet the nation's car industry has warned that automakers will soon face a damaging 10-percent hike in customs duties on electric cars crossing the Channel.
Britain left the European Union in 2021 after clinching a last-gasp free trade agreement which removed tariffs on cars.
But under the deal, from January 1, 2024, at least 45 percent of the value of car parts must originate from Britain or the European Union to be exempt from customs duties.
That hits electric carmakers because their batteries often originate from China, despite UK efforts to establish production.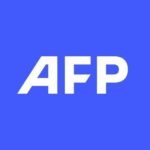 With 2,400 staff representing 100 different nationalities, AFP covers the world as a leading global news agency. AFP provides fast, comprehensive and verified coverage of the issues affecting our daily lives.