Oil, gas giants could pay climate damage and still profit: research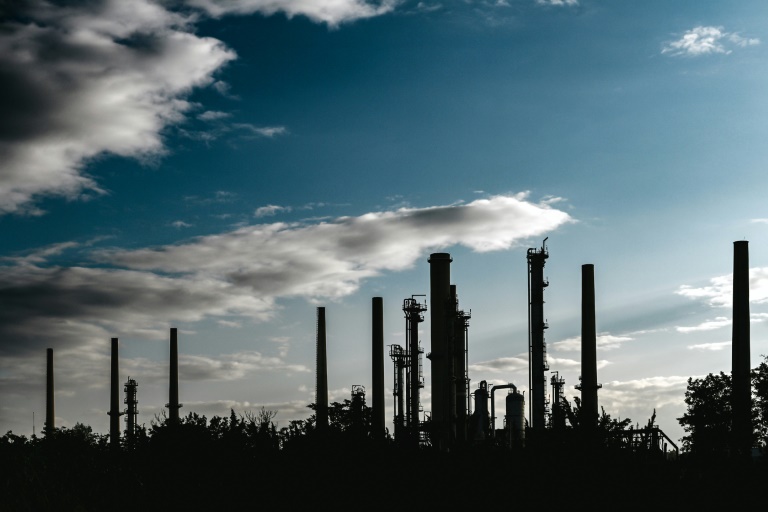 Major oil and gas companies such as Aramco, ExxonMobil and Shell could have paid for their share of the damage caused by climate change and still earned trillions of dollars in profit, researchers said on Thursday.
Their conclusions were released ahead of the UN's COP28 climate negotiations later this month in Dubai, where developing countries not responsible for most carbon emissions are expected to push for governments and firms to pay more for their role in global warming.
If the top 25 oil and gas companies had been held accountable for their role in global warming in recent decades, they would still have made $10 trillion dollars in profit, according to the report published by think tank Climate Analytics.
The estimated damage caused by carbon emissions from the 25 companies cost $20 trillion from 1985 to 2018 — but during that time they earned $30 trillion, the report said.
The research looked at private oil and gas giants as well as state-owned companies. State-owned firms contribute to huge sovereign wealth funds in countries such as the United Arab Emirates, the host of this year's COP28 talks.
"This fossil wealth is here to stay while the world suffers from the devastating consequences of climate change for centuries to come," the report's lead author Carl-Friedrich Schleussner told journalists.
The contrast was particularly striking last year, the authors of the report said.
As energy prices sky rocketed due to Russia's war in Ukraine, major oil and gas companies posted record profits.
The $161 billion profit of Saudi Arabia's state-owned Aramco in 2022 was "probably the highest net income ever reported in the corporate world," its CEO Amin Nasser has said.
Aramco was one of seven companies that posted profits almost twice the amount of the estimated damage caused by their emissions, according to the report.
– 'Flaunting their profits' –
The researchers calculated damages for the world's biggest emitters by using estimates for the social cost of carbon from 1985-2018, which amounted to $185 per tonne of carbon dioxide.
They compared this number with company profits from the same period.
The researchers then split the damages in three to account for the responsibility of governments and consumers.
State-owned oil companies in Saudi Arabia, Russia, Iran, China and the UAE showed both the most damaged caused — and the largest financial gain.
ExxonMobil topped the list for private companies, followed by Shell, BP and Chevron.
Half of the sovereign wealth fund of COP28 host the UAE could cover the climate damage from its fossil fuel industries and still have $700 billion left over, the report said.
At last year's COP27 talks in Egypt, nations agreed to set up a dedicated fund to help vulnerable countries cope with "loss and damage" from climate disasters such as extreme weather.
The details have yet to be worked out, however, and the fund will be a key point of negotiation at this year's COP28 talks.
Barbados Prime Minister Mia Mottley, whose Caribbean island nation is threatened by rising sea levels, has called for a 10 percent tax on the profits of oil and gas companies to go into such a fund.
The UN estimates that developing countries will need over $300 billion per year by 2030 to combat the impacts of climate change.
The COP28 talks will be held during what is widely expected to be the hottest year on record.
"Oil and gas companies are meanwhile unabashedly flaunting their profits, some even walking back on their climate commitments," said report co-author Marina Andrijevic.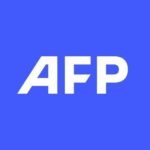 With 2,400 staff representing 100 different nationalities, AFP covers the world as a leading global news agency. AFP provides fast, comprehensive and verified coverage of the issues affecting our daily lives.
Ottawa, Google reach deal to support Canadian media
The Canadian government and Google have reached a deal to support the country's media, heading off an imminent threat by the digital giant to block news on its platform, sources said on Wednesday.
That threat was made in response to Ottawa's Online News Act, which was due to come into force on December 19. Meta has also pushed back against the looming regulations.
Two sources familiar with the months-long negotiations told AFP the two sides had agreed on a framework that would establish regular payments by Google to help Canadian media.
Several Canadian media said it would see Canadian news continue to be shared on Google's platforms in return for the company making annual payments to Canadian news companies in the range of Can$100 million.
The amount is less than the government had estimated the compensation should be, but heads off a potential online blackout for news in Canada, where Google and Meta are the dominating platforms.
The agreement will reportedly allow Google to negotiate with a single group representing all Canadian media, rather than one-on-one deals that it feared risked opening it up to massive payouts.
"It is one more solution to ensure the viability of the media and restore a balance between commercial platforms," Radio-Canada quoted an unnamed source as saying.
The Online News Act builds on similar legislation introduced in Australia and aims to support a struggling Canadian news sector that has seen a flight of advertising dollars and hundreds of publications closed in the last decade.
Meta and Google, which together control about 80 percent of all online advertising revenue in Canada, worth billions of dollars, have been accused of draining cash away from traditional news organizations while using news content for free.
Ottawa had estimated the Online News Act could cost the pair a combined Can$230 million (US$170 million) by requiring them to make commercial deals with Canadian news outlets, or face binding arbitration.
According to the original draft regulation unveiled in September, the rules would apply to companies with global annual revenues in excess of Can$1 billion, operating a search engine or social media platform actively used by at least 20 million users and that distributes news.
That effectively means only Google and Meta would be affected.
Meta has called the bill "fundamentally flawed" and since August has blocked access in Canada to news articles on its Facebook and Instagram platforms.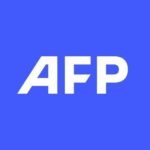 With 2,400 staff representing 100 different nationalities, AFP covers the world as a leading global news agency. AFP provides fast, comprehensive and verified coverage of the issues affecting our daily lives.
UAE to pump CO2 into rock as carbon capture debate rages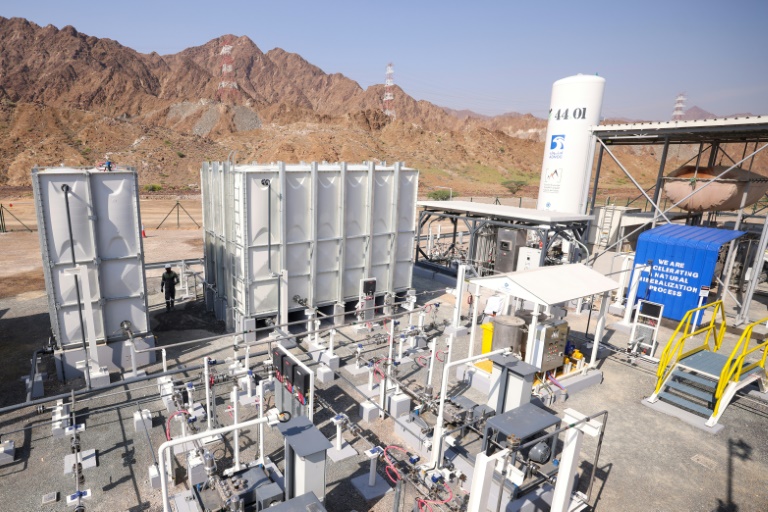 High in remote mountains in the oil-rich United Arab Emirates, a new plant will soon take atmospheric CO2 and pump it into rock — part of controversial attempts to target planet-heating emissions without abandoning fossil fuels.
Using novel technology developed by Omani start-up 44.01, the solar-powered plant will suck carbon dioxide from the air, dissolve it in seawater and inject it deep underground, where it will mineralise over a period of months.
The new site on the Gulf of Oman is funded by state oil giant ADNOC, whose CEO Sultan Al Jaber is president of the UN's COP28 climate talks and chairman of Masdar, a renewable energies company.
The first CO2 injection is expected during COP28 which starts on Thursday in nearby Dubai, and where the debate over hydrocarbons will be a key battle between campaigners and the oil lobby.
"We believe this volume of rocks here in the UAE has the potential to store gigatons of CO2," ADNOC's chief technology officer Sophie Hildebrand told AFP during a tour of the facility this week.
"ADNOC has committed $15 billion to decarbonisation projects," she added, declining to say how much was spent on the Fujairah plant.
The UAE is the world's seventh largest oil producer, and plans to invest $150 billion by 2027 to expand its oil and gas production capacity.
Oil producers are throwing their weight behind carbon capture and storage (CCS) technology as a global warming solution despite criticism from climate experts who caution it is insufficient to tackle the crisis.
With little investment and few projects in operation around the world so far, the technology is currently nowhere near the scale needed to make a difference to global emissions.
– 'Unproven at scale' –
The UN's Intergovernmental Panel on Climate Change (IPCC) says the existing fossil fuel infrastructure — without the use of carbon capture — will push the world beyond the desired limit of 1.5 degrees Celsius above pre-industrial levels.
At the plant in Fujairah, one of the UAE's seven sheikhdoms, giant fans extract CO2 directly from the surrounding atmosphere.
Liquid CO2 is stored in vertical tanks, then converted into gas and dissolved in seawater that will be injected into a well that is one kilometre (0.6 mile) deep.
"It will be around eight months for the CO2 to be fully mineralised in the subsurface from the moment of injection," said Talal Hasan, CEO of 44.01.
The company, one of the 2022 winners of the UK's Earthshot Prize, has already carried out a test injection of around 1.2 tons of CO2 in Oman.
"This is a 10 to 15 times scale-up of the Oman pilot," said Hasan.
The "target rate is one ton of CO2 per day for an initial period of 10 days," he added.
When asked about cost, he said the aim is to make it competitive with more conventional carbon storage techniques.
"Our target is to eventually reach a cost of about $15 per ton of CO2 sequestered, not including the cost of the actual capture of the CO2," he said.
Jaber, the COP28 president and head of ADNOC, has said climate diplomacy should focus on phasing out oil and gas emissions — not necessarily the fossil fuels themselves.
Climate campaigners have raised concerns about the influence of fossil fuel interests at COP28, where the benefits of carbon capture will be strongly pushed.
"When negotiating parties speak of phasing down unabated fossil fuels, they are excluding those fuels whose emissions were mitigated by carbon capture and storage," said Karim Elgendy, associate fellow at Britain's Chatham House think tank.
"The issue with carbon capture and storage technologies is that they are unproven at scale," he said.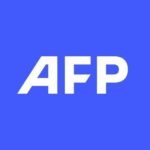 With 2,400 staff representing 100 different nationalities, AFP covers the world as a leading global news agency. AFP provides fast, comprehensive and verified coverage of the issues affecting our daily lives.
Big Tech in charge as ChatGPT turns one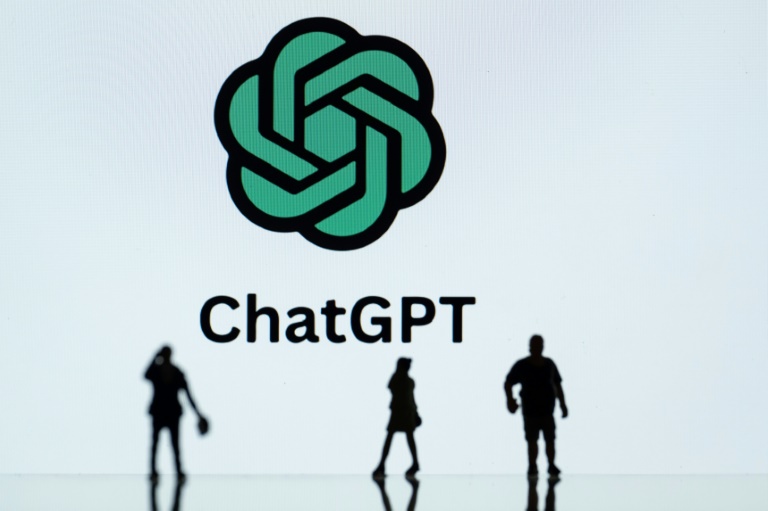 A year after the history-making release of ChatGPT, the AI revolution is here, but the recent boardroom crisis at OpenAI, the super app's company, has erased any doubt that Big Tech is in charge.
In some ways, the discreet reveal of ChatGPT on November 30 last year was the revenge of the geeks, the unsung researchers and engineers who have been quietly building generative AI behind the scenes.
OpenAI CEO Sam Altman, a well-known figure in technology circles, but still little known beyond that, with the release of ChatGPT made sure that this unheralded AI tech would get the attention it deserves.
ChatGPT became the fastest adopted app in history (since taken over by Meta's Threads) as users marveled at the generation of poems, recipes — or whatever the internet could muster — in just seconds.
Altman's gamble catapulted the 38-year-old Stanford dropout to household name stardom — making him a sort of philosopher king of AI with world leaders and tycoons hanging on to his every word.
With AI, "you're in the business of making and selling things you can't put your hands on," said University of Washington historian Margaret O'Mara and author of "The Code", a history of Silicon Valley.
"Having a figurehead of someone who can explain it, especially when it's advanced technology, is really important," she added.
– 'Religious fundamentalism' –
Altman's devotion to AI can often seem quasi-religious.
OpenAI's acolytes are confident that the world will be a better place if they are given free rein (and cash) to build artificial general intelligence – AI at the same level or beyond the capabilities of the human mind.
But the high costs of that sacred mission forced an alliance with Microsoft, the world's second biggest company, which operates with profit, not altruism, as its goal.
Microsoft pledged $13 billion for OpenAI earlier this year, and Altman redirected the company on a money-making trajectory to help justify the investment.
This eventually sparked this month's boardroom rebellion by those — including OpenAI's chief scientist — who believe that the money-makers should be kept at bay.
There is "religious fundamentalism at play here," venture capitalist Dave Morin said in a podcast for The Information after Altman was unceremoniously fired from OpenAI only to be reinstated five days later.
The AI research community have "almost deified this technology," he added.
When the battle erupted, Microsoft defended Altman and OpenAI's young staff all backed him too, aware that the future of the company came with the revenues that kept the computers humming, not lofty ideas on how AI should or should not be used.
– AI agent –
This tension between AI saving the world or ruining it has marked the year since the ChatGPT launch.
Elon Musk, for example, signed a letter calling for a pause in AI innovations to only months later start his own company, xAI, joining an increasingly crowded market.
Google, Meta and Amazon have all weaved promises of AI into their company announcements and invested in AI startups.
Killer robot or magic wand, corporations in all sectors are signing up to try AI, usually through their cloud providers, Microsoft, Google or Amazon or from OpenAI.
"The time from learning that generative AI was a thing to actually deciding to spend time building applications around it has been the shortest I've ever seen for any type of technology," said Rowan Curran, an analyst at Forrester Research.
But fears remain rife that bots might "hallucinate," churning out false, nonsensical or offensive material so company efforts are modest for now.
One attempt is the AI agent, a sort of amped up chatbot that can help office workers trowel through emails, write memos, or have more fun while instant messaging.
Software programmers vaunt the powers at developer collaboration platform Github.
"It's about being able to get the benefits of AI broadly disseminated to everyone,"  Microsoft CEO Satya Nadella said this month.
The rush to AI ramps up fear of dangers such as human extinction, and societal concerns like bias, job displacement and disinformation on an industrial scale.
Users creating pornographic deepfakes of a classmate or biased AI weeding out loan applicants are where regulators should be focused, industry observers argue.
– 'Capitalists won' –
Whatever the next chapter for AI, it won't get written without tech giants like Microsoft, which could soon land a seat on the company's board in the fallout of the boardroom drama.
"We saw yet another Silicon Valley battle between the idealists and the capitalists, and the capitalists won," said historian O'Mara.
Nor will the next chapter of AI get written without Nvidia, the manufacturer of AI's secret ingredient, the graphics processing unit, or GPU, a powerful chip that is indispensible to train AI.
Tech giant, startup or researcher — everyone must get their hands on those Taiwan-made chips, which are both expensive and hard to come by.
Big tech companies — Microsoft, Amazon, Google — are at the front of the line.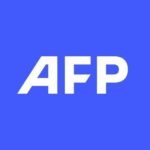 With 2,400 staff representing 100 different nationalities, AFP covers the world as a leading global news agency. AFP provides fast, comprehensive and verified coverage of the issues affecting our daily lives.