5 Cargill digital initiatives making food production more sustainable
How the agriculture giant is using the cloud, AI and facial recognition tech to transform the agriculture industry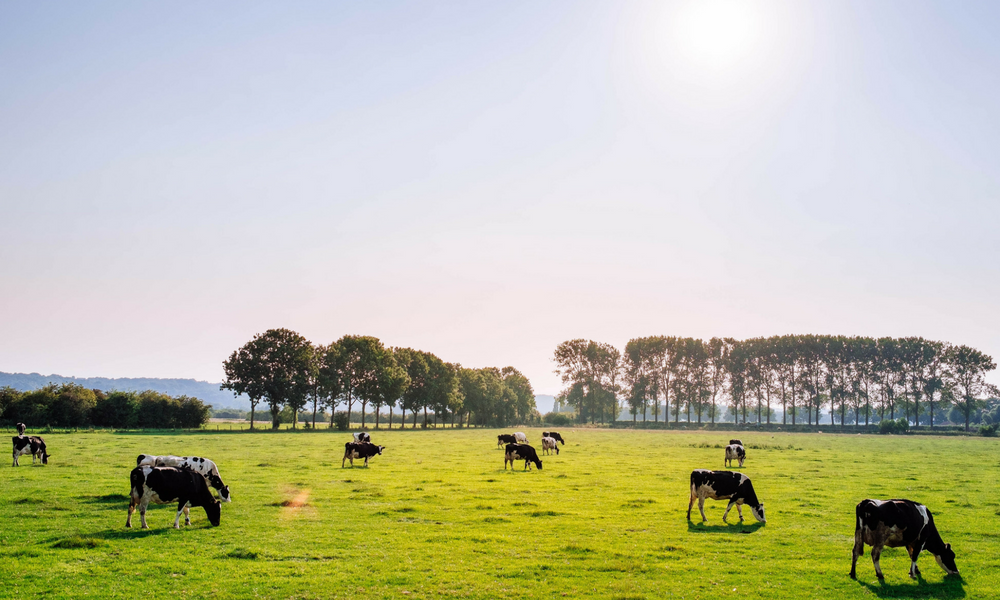 Agricultural production needs to increase by 70 percent globally by 2050 in order to keep pace with population growth and shifting diets, according to the UN.
Agriculture giant Cargill is turning to digital technology to tackle this challenge.
Whether through creating predictive software to give shrimp farmers real-time insights into their operations, or applying smart weather sensor technology to row crop irrigation to help farmers cut back on water usage, Cargill is creating IoT technologies to help farmers make their processes more sustainable.
"We are trying to bring digital transformation to the industry," Neil Wendover, an executive from the Cargill Digital Insights department, told Bloomberg.
1. Mobile Shrimp Monitoring:
Cargill's iQuatic software is a cloud-based digital platform specifically for aquaculture that syncs with a farm operations dashboard so farmers can monitor what's going on in their farms using data collected in real-time.
iQuatic powers Cargill's iQShrimp app, which receives data about shrimp size, water quality, feeding patterns, and health and weather conditions from shrimp ponds by way of sensors and automatic feeders.
Related: Driving the Convergence of the Physical and Digital Worlds – 14 Case Studies
This data is then sent to the app that uses predictive technology to give farmers insights and recommendations on feed management strategies for the shrimp, and the best dates for harvest.
2. Connected Crop Irrigation:
Cargill is also looking to help farmers on land by using smart weather sensors and IoT technology on sprinklers connected to smartphone apps to help Nebraska beef farmers cut back on water usage in crop irrigation.
"By using smart weather sensor technology in row crop irrigation, this program could help save 2.4 billion gallons of irrigation water over three years, which is equivalent to roughly 7,200 households over that time period," said Hannah Birge, water and agriculture program manager at The Nature Conservancy about the partnership. "The reduction of pumping also means less energy used and less labor expense for farmers."
3.Animal Facial Recognition:
Facial recognition is big these days — even on farms.
Earlier this year, Cargill invested in Cainthus, an Irish startup that has developed facial recognition for cows. Cainthus uses artificial intelligence and imaging software to identify and monitor individual animals on a farm. The cows are monitored for what they eat and how much milk they produce in an effort to help farmers manage their herd.
The images are collected from drones, satellites, CCTV, and smart devices.
Cargill also entered a partnership with Cainthus to bring its technology to dairy farms globally.
4. Cocoa in the Cloud:
Tracking and tracing cocoa shipments has largely gone untouched by technology. To change that, big companies like Cargill started utilizing mobile applications to get a better picture of where their cocoa comes from.
Traders from the companies, local traders and partner organizations started to collect GPS coordinates of each farm and details about the farmer themselves, like if the farm is within a protected forest area.
Download: Driving the Convergence of the Physical and Digital Worlds – 14 Case Studies
The system keeps a record of cocoa transactions, acting as a digital ledger. All this information is stored on a cloud-based database.
Cargill also has a target to commit to sourcing "fully traceable farm-to-factory cocoa" by 2030.
5. Techstars Farm to Fork Accelerator:
Last year Cargill partnered with tech startups Techstars and Ecolab to create the Techstars Farm to Fork Accelerator, a "mentorship-driven" program with a goal of safer, more secure and sustainable food supply.
Participants in the accelerator are expected to be tackling problems like supply chain management, food safety, waste reduction, and traceability.
Download: Driving the Convergence of the Physical and Digital Worlds – 14 Case Studies
"This Accelerator allows us to invest our time and resources in technology shaping the future of agriculture, and to address some of the greatest challenges facing the food system," said Cargill's CIO Justin Kershaw in a Cargill press release.
The accelerator is expected to continued for three years and it recently announced the inaugural class of startups who will spend 13 weeks building their businesses.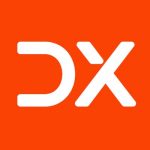 DX Journal covers the impact of digital transformation (DX) initiatives worldwide across multiple industries.
Growing more with less – Using AI and robotics to grow crops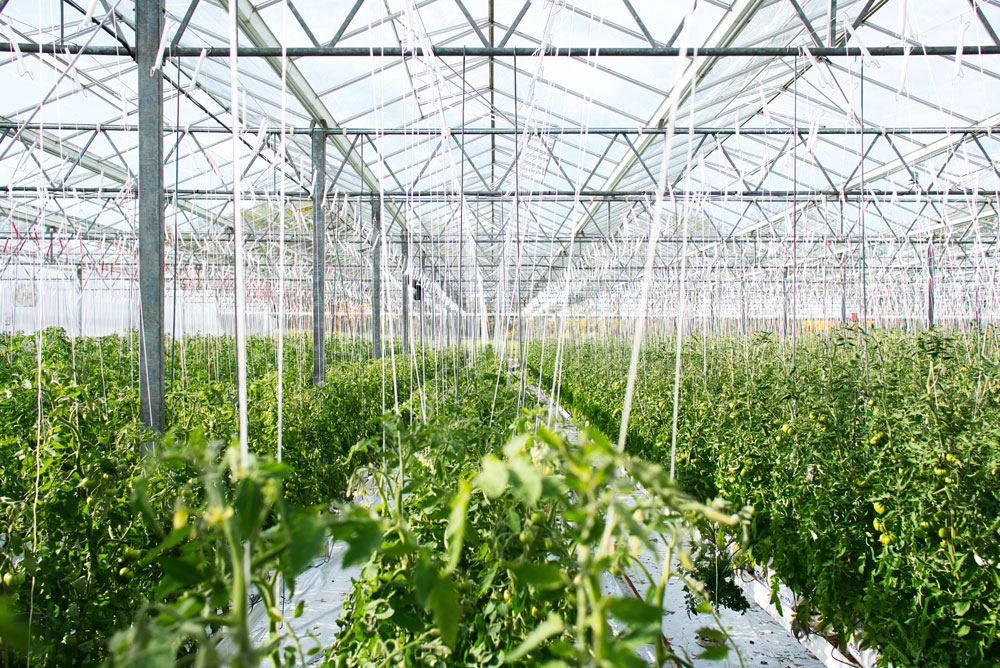 Startup Iron Ox has created a fully autonomous farm in San Carlos, California. The hydroponic indoor farm relies on two robots to plant, care for and harvest produce, and by doing so, they grow 30 times more produce than traditional farms.
San Carlos, California-based Iron Ox is a startup company founded in 2015 by Brandon Alexander and Jon Binney. The two founders decided to get into robotic farms after working at a number of other robotics companies. But as Alexander notes, in his stint at Google X, it was more about building cool technologies, rather than how robots could be used. As he told Tech Crunch, "We'd seen lots of novelty robotics stuff and wanted to avoid that."
The two would-be urban farmers also realized that farming is very hard work. The U.S. alone has more than two million farms with 925,000 people to perform tasks like planting, seeding and inspection, contributing to total production expenses of $350 billion in 2017.
Then, there is the knowledge that agricultural productivity will need to increase by 60 percent in order to feed the world population by 2050. These factors inspired the young company to tap into a database of agricultural and horticultural knowledge, along with robotics, to design an indoor farm of the future.
Today, most of the leafy greens grown in the U.S. are produced in California and Colorado, particularly in the winter months when it's colder in the rest of the country. So fresh leafy greens are actually two or three days old by the time they reach the supermarket. "That's why we switched to indoors," Alexander said. "We can decentralize the farm."
The 'robotics-first' approach
"At Iron Ox, we've designed our entire grow process with a robotics-first approach," Alexander said. "That means not just adding a robot to an existing process, but engineering everything … around our robots."
In the company's first 1,000-square-foot farm, which is already in full production, there is a 1,000-pound robot named Angus that can lift and move the large hydroponic boxes in which the produce is growing, and Iron Ox 's robotic arm for all the fine manipulation tasks, like seeding and transplanting.
With this current setup, Alexander says they can produce about 26,000 plants per year — equivalent to the output of a one-acre outdoor farm. With this system, the farm grows leafy greens such as romaine, butterhead and kale, and herbs like basil, cilantro and chives — using sensors and collision avoidance systems "similar to that of a self-driving car."
Alexander claimed that Iron Ox is able to do the equivalent of 30 acres of outdoor farming in just a single acre on its robotic farm. The company wants to build more small farms near urban centers so produce is fresher upon arrival. "Right now fresh produce really isn't all that fresh. It's traveling on average 2,000 miles from farm to grocery store, which means a lot of people are eating week-old lettuce or strawberries," Alexander explained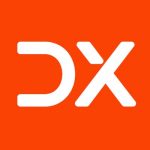 Here's the thing about how digital transformation will impact your business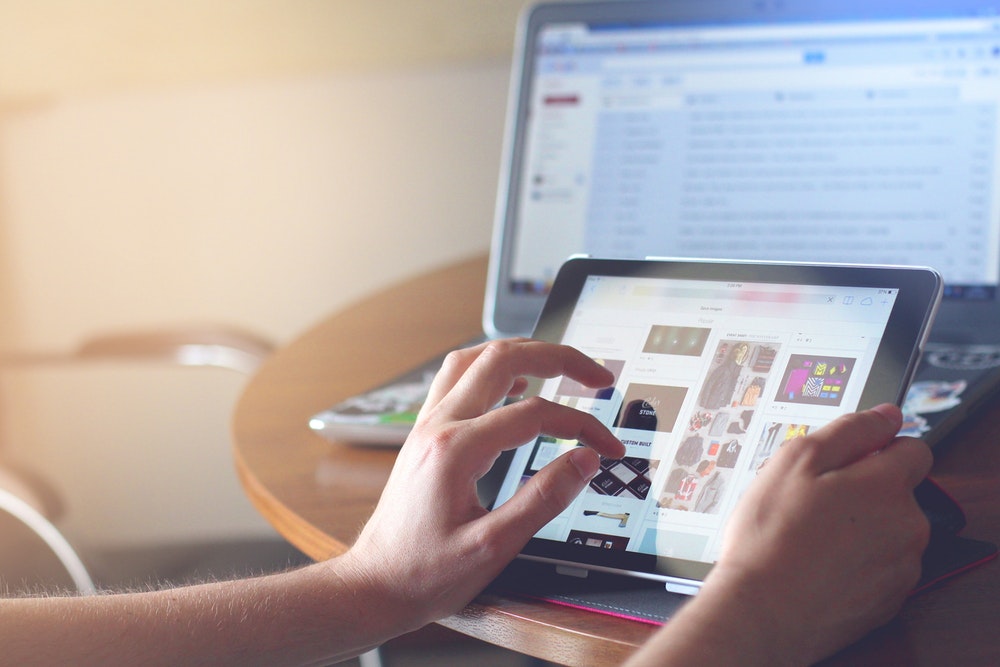 Here's the thing about digital transformation: Everyone knows it's happening.
But it's hard to know which new technology or innovation is going to be the one that upends your industry, opens up massive opportunity, threatens your company, or forever alters your role.
Today we're introducing a new, custom-tailored service to help you figure that out. The service combines journalism, research and market analysis to help you and your team understand the state of digital transformation (DX) and explore the key developments that will impact your employees and industry.
We call this our "Here's the thing about…" service. Teaming up with the DX Journal, we leverage journalists, analysts, researchers and strategists to help your company get a full picture of:
What is likely to impact your industry
Your team's readiness to deal with it
An in-depth look at major developments you need to pay attention to
Here's how it works:
This service is designed to give perspective on how digital transformation will impact your company. We present our findings in an easy-to-understand format breaking down trends for multiple departments and for every skill set with documented takeaways and action items.
We uncover and share those findings in a simple, two-step process:
Step 1: Research & interview process
Custom research on digital transformation trends impacting your industry, customers, and competitors.
One-on-one interviews with your company's executives, department heads or managers, employees and/or customers.
Step 2: Research presentation
A presentation to your company in an internal keynote-style presentation to any size group — be it a small strategy team or an all-hands employee seminar.
Our team of researchers, journalists and analysts will share the research findings, key trends in your industry and provide an overview of how well you're set up to address challenges or embrace opportunities based on the employee interviews.
Who this service is for:
Let's start by clarifying that digital transformation is not just an IT problem. Our clients are often leaders who are not technologists. In fact, many companies we speak with are surprised to learn how many areas of the business are impacted by DX, including marketing, HR, IT, sales, operations, legal, and others.
There's no escaping that every area of a business is going to have to manage change that digital transformation brings. Digital transformation should not be left for the IT department alone to figure out.
With that in mind, we've designed this report and presentation service most commonly for executives and managers in:
Operations, finance & strategy
Human resource departments
Marketing and sales departments
IT departments
Sure, you might not have to deal with artificial intelligence in your accounting department tomorrow. Or chatbots in your HR department. Or big data solutions for your manufacturing warehouse. But how can you be sure if you don't understand these emerging technologies? What if your competitors are? And what if they're getting a 6-month head start?
To get started, please contact the DX Institute.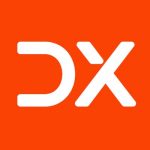 DX Journal covers the impact of digital transformation (DX) initiatives worldwide across multiple industries.
IBM backs blockchain solutions for developing Canadian cannabis industry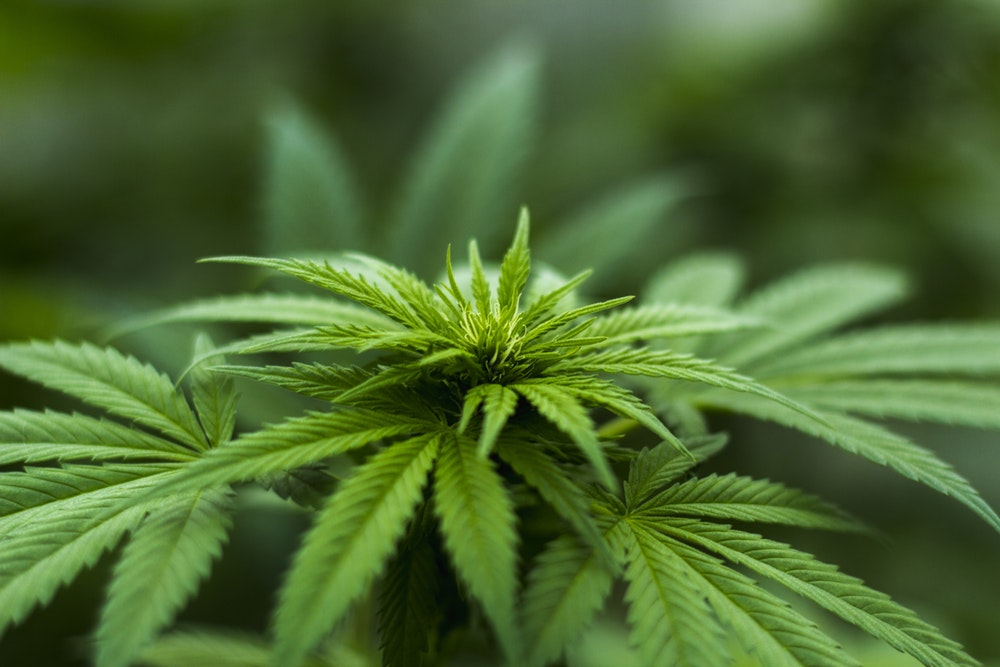 Canada's soon-to-be legalized cannabis industry could create as much as $22 billion in revenue, and now provincial governments are searching for tools to deal with the newly regulated commodity.
Tech industry leader IBM sees blockchain as an ideal way to ensure transparency in the new cannabis market and to address concerns with criminal activity or fraud. IBM has suggested that Canadian officials evaluate the advantages of using blockchain to control the supply and management for the growing cannabis market.
Blockchain brings cross-industry transparency
Blockchain is a shared digital ledger that records transactions, allowing for the transparent tracking of exchanges. IBM is promoting blockchain technology as a valuable tool for a wide range of business sectors, particularly regulated industries.
The technology company partnered with banking groups such as Bank of Montreal and UBS to create a trading platform based on blockchain technology, called Batavia. IBM is also pursuing the use of blockchain to improve food supply chain safety along with a group of leading food retailers.
The pharmaceutical industry is already witnessing the benefits of blockchain's advanced digital ledger technology. According to Pharmaceutical Technology magazine, the industry can use the new technology to ensure security, and blockchain can aid with the secure transmission of sensitive patient data and clinical information.
Tracking cannabis from plant to store sale
IBM have passed on their proposal to the government of British Columbia, according to the website Smat2Zero. The proposal outlines how blockchain can be used to track the distribution of the drug, from cultivation to point of sale.
IBM suggests that blockchain will aid and offer visibility for sourcing, selling, and pricing of products. Moreover, certified producers will be able to track inventory and supply.
The technology company submitted their proposal in response to a request for public feedback issued by the Western Canadian province.
A new kind of network
Through the use of data analytics, producers will also be able to make meaningful demand projections and review consumption trends. Moreover, everyone within the network will be able to see all of the data; real-time data collection would further allow the cannabis products to be tracked and traced at any given time point.
IBM pointed out that, "This type of transparency would bring a new level of visibility and control to the provincial regulators."
While the potential application of blockchain to cannabis production is headline grabbing, the news adds another layer to the growing applications of blockchain to pharmaceuticals and healthcare.
The exchange of data in healthcare happens in high frequency among stakeholders, across varying platforms and technologies, creating the risk of error and vulnerability to cyberattack. Blockchain could be the key to changing that high risk exchange for the better.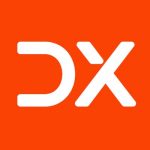 1 download. 14 Case Studies.
Download this report to learn how 14 companies across industries are demonstrating the reality of IoT-at-scale and generating actionable intelligence.