5G investment key to untethering IoT intelligence for manufacturers
5G's lighting-fast speeds will reshape consumer expectations for entertainment, shopping and social connectivity.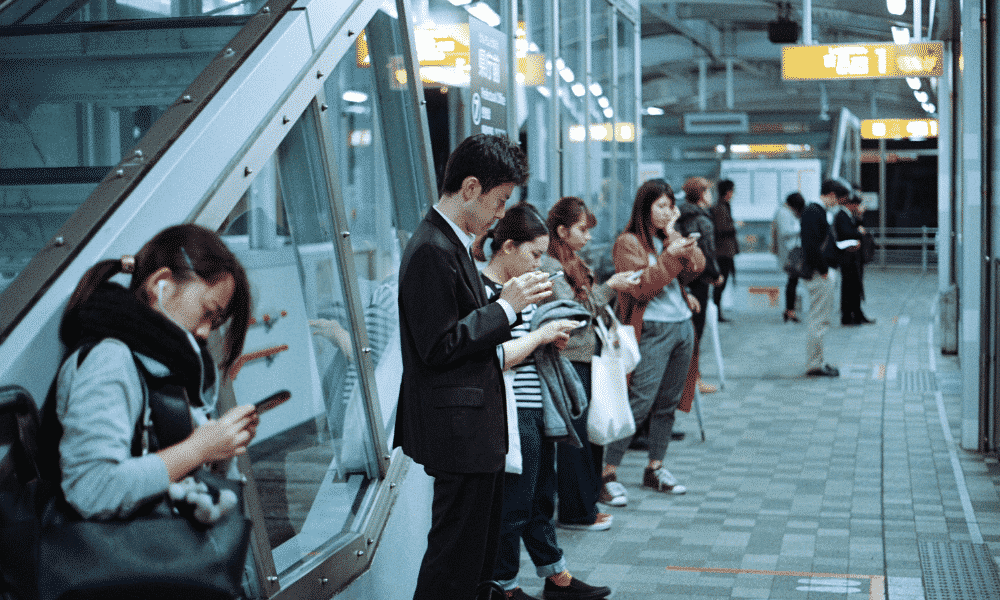 Manufacturers are starting to understand just how much business intelligence is possible with the Internet of Things: Connected devices streaming reams of valuable data to algorithms that, in turn, learn how to spot trouble before it happens. Every step of the process — from manufacturing to product service — can benefit from smart devices communicating in real-time.
But even businesses using the fastest 4G networks are starting to question that oft-used term: "real-time." 
Case Study: Advancing Smart Manufacturing Operations Value with Industry 4.0 Platform
4G can support approximately 2,000 devices per square kilometer, and as mobile devices proliferate those boundaries are under stress.
But there are promising solutions on the horizon. The cutting edge, often-hyped 5G network tech currently being rolled out and tested by global telcos is poised to become essential to leveraging business intelligence. 
Its technical details are complex, but 5G is, simply put, faster and better. It's projected to support one million devices per square kilometer. Downlink speeds are spec'd at 20Gbps, and latency (how long it takes data to travel from A to B through a network) is expected to max out at four milliseconds versus 4G's 20 milliseconds. 
[Download]: Real Estate Manager Goes Digital
Even though widespread 5G connectivity is still a few years away, Sharath Prasad says many manufacturers are trying to gauge their investment in the space. As Cognizant's connected products portfolio lead, Prasad says "the pervasiveness of 5G, the cost of 5G and its adoption rates can all drive operational intelligence."
Vivek Diwanji, senior director of technology at Cognizant, says this shortened latency is the real potential benefit to IoT-enabled businesses. "5G and edge devices are where the overall story is going to change in terms of the way data will be consumed, analyzed and leveraged," he said.
So what does this mean for manufacturers? A number of things:
If a connected manufacturing device senses a problem on the line, for example, getting shut-down instructions in four milliseconds instead of 20 could save thousands of dollars in faulty product coming through the pipeline. 
The value of IoT doesn't always end inside the factory walls. Once some connected products leave the factory — an automobile for example — and deploy into the field, 5G connectivity can feed product engineering teams with more data and insight on how a product functions on the — traditionally — dark side of the moon.

The list of benefits of 5G is long.
"I think that's going to be the bigger impact of 5G overall," says Diwanji, "not only as a backbone for infrastructure, but from the overall customer experience standpoint."
[Download]: A New Approach to PLM
Relying on telcos to deploy 5G at scale may be a waiting game, but manufacturers can also outfit their own facilities with 5G networks to reap benefits today.
Prasad says groups such as CBRS (Citizens Broadband Radio Service) are working to expand 5G capabilities into existing mobile network technology thanks to recently released radio spectrum. 
With some hardware investment, he says manufacturers can set up their own 5G-based network using the CBRS's framework and "actually do away with dependence on a carrier … Even if factories are located in remote areas without reliable wireless connectivity, they can actually set-up a CBRS-based 5G network just to cover their factory and provide good quality connectivity there without having to shell out a huge cost to carriers."
5G's lighting-fast speeds will reshape consumer expectations for entertainment, shopping and social connectivity. So too will it reshape the business sector. In a world where one company's "big data" intelligence is pit against another's, speed will define market leadership.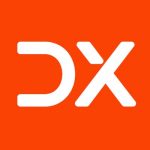 DX Journal covers the impact of digital transformation (DX) initiatives worldwide across multiple industries.
Don't forget the human factor in IoT's service intelligence equation
Overlooking the human element of IoT can leave money on the table.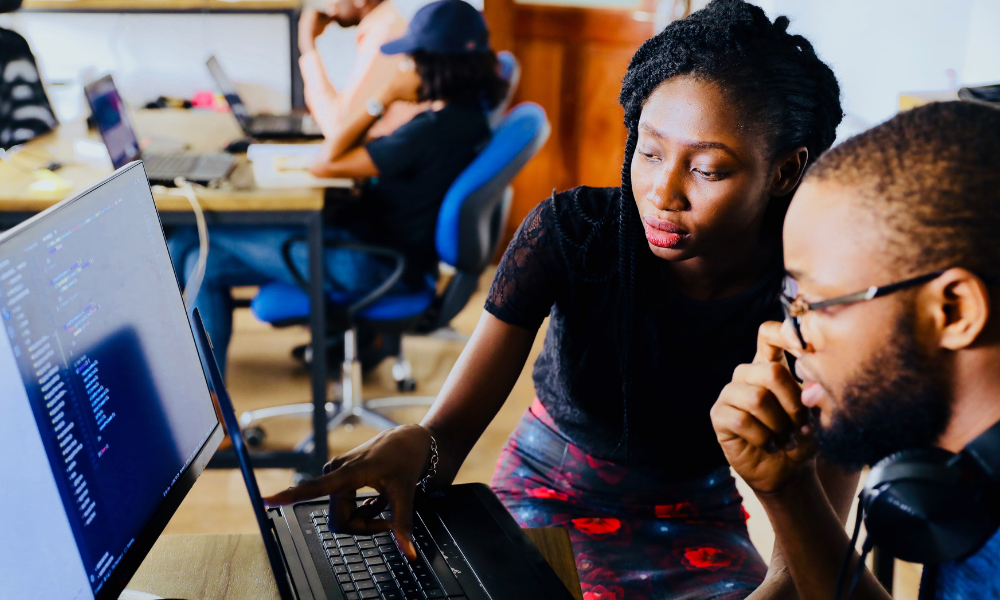 Automation is a powerful lure for businesses investing in the Internet of Things (IoT). Smart devices feeding real-time data to algorithms can find hidden problems, identify efficiencies and circumvent human error. In short, smart automation can save companies a lot of money. But the IoT conversation shouldn't focus exclusively on automation. 
Overlooking the human element of IoT can leave money on the table. Empowering employees with effective access to intelligence can improve customer service and differentiate a company from its competitors.
Case Study: Advancing Smart Manufacturing Operations Value with Industry 4.0 Platform
For Phanibhushan Sistu, good service intelligence relies on a robust data infrastructure for employees. Sistu is AVP of engineering and IOT solutions at Cognizant. He says that while many companies have already invested in connected devices, "not all of that information is available to the person who is going to a location from the service point of view."
To illustrate his point, Sistu uses a telecommunications provider as an example of what's possible. 
This type of business often relies on a fleet of full-time and contracted service technicians who prioritize a daily list of house calls. A pre-IoT business may provide these technicians with a description of a problem as called-in by the customer, but little else. Diagnosis doesn't really start until the truck pulls up, and anyone who's heard "I don't have the right part for this" knows the flaws in this system.
"Their front-end employees cover multiple locations, which comes with a cost," Sistu says. 
"Somebody goes in to fix a problem or install something, then doesn't learn until they arrive that they don't have the right equipment or that a problem was misdiagnosed."  
[Download]: Real Estate Manager Goes Digital
A modern telco with properly managed data can track how customers are using their hardware, index common complaints and analyze how its different hardware products perform. Put into the hands of front-line staff, this becomes a competitive advantage.
A connected employee can "dynamically manage situations as they change," Sistu says. Smart data can tell service techs whether other customers in an area have had similar complaints or how a customer's usage might have affected the product. Even seeing other technicians nearby through real-time tracking can make getting parts easier. By bringing the right diagnostic tools and replacement components, service calls can be resolved faster and more effectively.
[Download]: A New Approach to PLM
And accessible data infrastructure can do more than save costs, Susti says. It can also be a revenue generator. 
"Maybe as an enterprise, I have different levels of services I provide — diamond, gold, platinum or whatever. On the fly, I may decide to redirect my technician to attend to a diamond customer because my [service-level agreement] for them is more rigorous. It's about dynamic planning, dynamic optimization."
Of course, Sistu says these principles extend to a wide range of business sectors that have front-line staff dealing with customers post-purchase — from manufacturing to medicine. 
Now that IoT has extended customer success management further beyond the date of purchase, companies must ask how customers are experiencing a product's "life service." With proper data infrastructure, long-term service agreements can shift from cost centres to selling points.
"I believe this kind of experience always commands some premium," Sistu says. "People probably don't mind paying a few extra pennies or dollars for a better experience."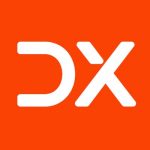 DX Journal covers the impact of digital transformation (DX) initiatives worldwide across multiple industries.
Seeing robots and digital advancements through someone else's eyes
When they run the highlight reel of my greatest dad moments, this weekend's dinner conversation with my kids will definitely be left out.
By Randal Kenworthy
When they run the highlight reel of my greatest dad moments, this weekend's dinner conversation with my kids will definitely be left out – the look of terror in their eyes, the curious and confused look of my wife that said it all: "What are you thinking?!"  At that moment, I realized the future of robots, AI and the latest digital technology can be a scary concept – if poorly explained.
It started nicely enough, talking about how Mother Nature and natural selection are things of beauty. But I strayed a little off topic when I explained that in the not-so-distant future, parents could apply emerging technologies to design their babies – and that this was not necessarily a good thing.  When asked why, I described a future where all babies were basically all programmed preconception, and eventually we would all look like engineered humans – not unlike robots.  That's when the tears started.
My 10-year-old daughter provided me with an escape hatch when she asked, "Are we all going to become robots?" At that point, I channeled my inner Malcolm Frank (a top Cognizant exec and co-author of Code Halos and What to Do When Machines Do Everything) to help address her fear.  I explained that robots were actually a good thing – that they weren't going to actually replace us but rather supplement our day-to-day activities.  We talked about examples like autonomous cars.  She built on my point that not only will self-driving cars enable us to do higher-value activities but they'll also make driving a lot safer.
[Read more: The State of the Union for IoT Intelligence]
Personalizing the Pursuit of Digitally-Enabled Productivity
This dinnertime exchange sums up what those of us at the intersection of business and technology deal with every day, whether we know it or not. Because not everyone is comfortable with advances in digital technologies, it's essential to explain the value of technology in personal terms.  The work we do is often complicated and technical, but when you peek under the covers at the value organizations are achieving, even a 10-year-old would nod in approval.
By telling compelling stories about demonstrated business results, our industry can make the latest digital tools and techniques a lot less scary for the people who need to invest in and implement them. Consider:
Product intelligence: By integrating data and applying intelligent algorithms, we helped a multinational consumer goods company create a 360-degree, omnichannel product view.  Doing so helped increase customer conversations by 15%, significantly improve customer satisfaction and boost agility of global product launches by 40%.
Connected factories: We also worked with a global pharmaceutical company to build a predictive maintenance model for its distributed and connected manufacturing plants. This capability harmonized processes across multiple systems and provided visibility into potential process interruptions. By reducing downtime, the business realized a 20% increase in throughput while increasing safety, enabling patients to get their medications more quickly.
Intelligent process automation: We used machine learning models to help a global insurance provider expedite its worker's compensation claims process. The solution determines bodily injury information with 90% accuracy, aided by human validation. It's also integrated with existing robotic process automation (RPA) tools to navigate multiple mainframe and web applications and apply hundreds of business rules to enable timely and accurate registration of claims. The business has achieved greater claims accuracy and accelerated claims processing, enabling workers to get the money they need to achieve a speedy recovery and return to work, which improves productivity.
[Download]: Advancing Smart Manufacturing Operations Value with Industry 4.0
The ABCs of Clear Communication
We can all benefit from remembering some basic talking points when we engage in discussions about AI, machine learning and other digital technologies – whether it's with our business peers and colleagues or our families. In short:
Keep it simple: Speak in plain terms.
Tell stories: Use examples and stories to explain a topic and gain alignment.
Stay practical: Business people often talk about technology in mythical proportions. Be pragmatic about what technology can do; avoid pie-in-the sky illustrations.
Don't assume: This is a two-way street. Your own assumptions may need validation, and don't assume your listener knows what DevOps means.
Repeat as needed: Technology can be complex, so repetition can help ensure that complex concepts are truly understood.
Break down an explanation: The human mind can better understand when information is provided in manageable, logical buckets. Minto's Pyramid Principle is built on the concept of chunking information in manageable pieces.  The same applies here.  Take a message and break it into logical components.
With all that AI and other digital technologies have to offer, it's essential for those with insights into its potential to diminish the fear, uncertainty and doubt that often accompanies the topic – rather than inadvertently emphasizing it. Believe me – that's what I'll remember the next time I bring up current events at the dinner table.
Cognizant (Nasdaq: CTSH) is dedicated to helping the world's leading companies build stronger businesses — helping them go from doing digital to being digital.
The State of the Union for IoT Intelligence
A digital transformation revolution in manufacturing is underway, and data is the primary currency paving the way for more efficient ways of doing business.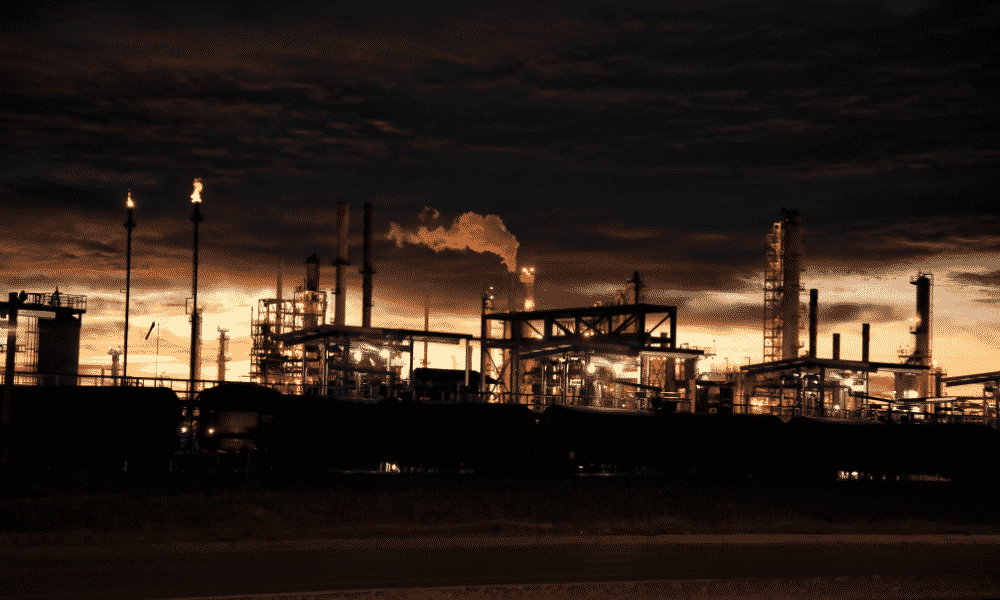 By Frank Antonysamy
Frank Antonysamy is Vice President of Cognizant's Global IoT and Engineering Services
A digital transformation revolution in manufacturing is underway, and data is the primary currency paving the way for more efficient ways of doing business. Gone are the days when data analysis was left to Monday night quarterbacking by poring over static results. Today, thanks to a central wireless ecosystem which links relevant mobile devices, Internet of Things (IoT) connected machines and connected employees, data gathering and analysis in a smart factory is immediate and real-time optimization drives significant efficiencies.
But not all smart factories are created equal.
Given that enterprises are all on different points on the path to complete digital maturity, it helps to take stock of the state of IoT intelligence — where we are now and where we are headed — and what industrial organizations need to be successful.
Laying the foundation for intelligence
One of the key advantages of Industry 4.0 is the promise of the Internet of Things (IoT) or Industrial Internet of Things (IIoT). Sensors connected to raw materials, factory floor equipment and final products can relay information, over a Wi-Fi connection, about their health and usage patterns to wider enterprise asset management software and enterprise resource planning systems.
Equally important, stakeholders can access this data in real-time and on-demand. Companies can leverage this data to deliver insights across three channels:
Product intelligence
Service intelligence
Operational intelligence
There is significant overlap across these three pillars but their power to deliver a smart factory with new avenues for monetization, is revolutionary.
Here's an overview of the IoT landscape with respect to its three core pillars of intelligence.
Case Study: Fast-tracking innovation with a PLM platform
Product intelligence shakes up traditional PLM
The smart factory runs on smart products whose intelligence can be leveraged to read the tea leaves of market demand. At its core, product intelligence is defined as intelligence derived from an intelligent (read…IoT-enabled) product. In the IoT world, traditional rules of product lifecycle management (PLM) no longer apply. Gone are the rinse-and-repeat cycles of concept, design, manufacture, marketing and sales. In traditional manufacturing, the ideation-sale stage took years if not decades and slight changes in market demand had a whiplash effect on the process.
IoT has rebooted the PLM conversation to move it away from the product and make it more about the customer. IoT-enabled products can now deliver intelligence post sales about how the product is being used (or not), how it is being disposed of, and a whole host of other downstream information. Such product intelligence is useful in two primary ways: as a method of refining the product to make it more agile and responsive to consumer needs (thereby leading to potentially more sales) and as new avenues of monetizing such product intelligence.
The future of product intelligence is a complete "closed-loop" product development, with real-time customer feedback woven into the process. It bears stressing that while customer focus groups and behaviors have always been part of the design and manufacture process, IoT has effectively compressed that time cycle and expanded the scale of parameters that might be considered — and monetized.
Service intelligence delivers customer-focused monetization
Monetization in the new smart factory landscape need not be restricted to product intelligence alone. Service intelligence, for example, is about delivering aftermarket intelligence in the form of added services to an existing or expanding customer base. A customer who buys Widget A from a manufacturing company might also be interested in understanding how to optimize the use of that widget for their own tailored environments.
[Download]: Designing Manufacturing's Digital Future
While aftermarket services are not entirely new, the addition of IoT has the capability of delivering service intelligence on steroids. In the future, service intelligence providers will use IoT to tailor measurements of key performance indicators (KPIs) and delivery of data insights depending on exactly what the end customer is looking for. Tailoring service intelligence to the customer potentially leads to greater client stickiness. What's more, IoT is capable of slicing and dicing intelligence for each and every customer, making the net results that much more insightful and leading to more bountiful monetization opportunities.
Operations intelligence squeezes the most out of machines
Monetization also comes from picking the low-hanging fruit in production processes. Arguably one of the best ways to squeeze the most out of IoT is to use it to increase manufacturing uptime. IoT is also favorably impacting the ability to fine-tune production processes by being able to connect, visualize and analyze data from a whole host of new players such as machines on the plant floor. RFID and computer vision layers also add to such intelligence.
IoT-embedded devices on the plant floor can spit out data that measures machine health, which can be fed into machine learning algorithms for predictive maintenance. If a rotor heats up past a preset temperature setting, for example, it can trigger the algorithm to send an alert to a plant worker or even proactively shut the machine down. Machine learning capabilities derived from IoT enhance KPIs such as manufacturing uptime.
[Download]: Creating a Digital PLM Platform to Promote Collaboration and Increase Efficiency
In the future, expect a move toward increasingly segmented manufacturing, possibly sliced and diced into ever smaller batches. Operations intelligence will allow manufacturers to segment the production process — and fine-tune each — to fulfill a variety of specialty orders at the same time.
What it takes to deliver on the promise of IoT
While IoT intelligence in its various forms promises a truly smart factory with a wealth of monetization opportunities, it needs a robust infrastructure to truly deliver. Elements of this winning infrastructure include, among others: a C-suite willing to address negative attitudes of incumbency; standardization of data aggregation and analytics processes such as machine learning; and future-proofing technologies through increasing reliance on open-source models.
Since data is the lifeblood of IoT, enterprises need to ensure that they don't get mired in the data lake — that the data they're working with is clean and structured, relevant to the KPIs they want measured, and fed to algorithms in a consistent format. Once data is clean and uniform, smart factories can leverage IoT to feed machine learning algorithms that learn from the data and eventually deliver an almost lights-out production stream.
Since the future of intelligence also involves its monetization — vendors up and down the digital supply network will pay for insights — it will be important to connect stakeholders to the central nervous system of the smart factory in new ways. Customer service agents (or even customers themselves) for example should be able to see where product orders are in the production process and fine-tune their forecasts accordingly. IoT delivers transparency to all stakeholders — within reason, keeping intellectual property concerns in mind.
[Download]: Advancing Smart Manufacturing Operations Value with Industry 4.0
IoT in manufacturing is not limited to the production floor either. IoT sensors in warehouses can detect when supplies are going bad, when inventory is low and beef up accordingly. Remote weather events that can affect vendor delivery can trigger automated backups. The IoT-driven smart factory touches many processes and products much beyond the plant floor.
Until true digitization from start to finish is a total reality, companies are figuring out stop-gap measures that will leverage the promise of IoT. A "nerve center," which serves as a central repository for data gathering and analytics can serve to overcome the problem of data connectivity across locations and devices.
The ripple effect from IoT intelligence is not limited to the manufacturing floor alone. By placing the digital core at the center, it reshapes processes up and down key constituencies such as supply chain and asset management.
How tomorrow's tech might impact IoT intelligence
IoT is already being incorporated in the smart factory of today. Tomorrow, expect acceleration with respect to monetizing closed-loop product intelligence, an increased focus on the customer through service intelligence and using operations intelligence by improving businesses processes on the way to a truly smart factory.
The road is expected to get even smoother with the advent of 5G technology which will decrease latency of IoT for edge computing devices. 5G will deliver even faster access to data in real time which will make real-time analysis even more accurate. The technology has special ramifications for production processes where time is of the essence. Devastating machine shutdowns can be averted in split seconds by machine learning algorithms fed through 5G connections from IoT-enabled equipment. This means smart factories of faster computing speeds and greater agility. The state of the union for IoT intelligence is strong and only expected to grow stronger as new technologies such as 5G make data competencies that much more robust.
Cognizant (Nasdaq: CTSH) is dedicated to helping the world's leading companies build stronger businesses — helping them go from doing digital to being digital.
1 download. 14 Case Studies.
Download this report to learn how 14 companies across industries are demonstrating the reality of IoT-at-scale and generating actionable intelligence.