EU targets Russian oil, Patriarch in new sanctions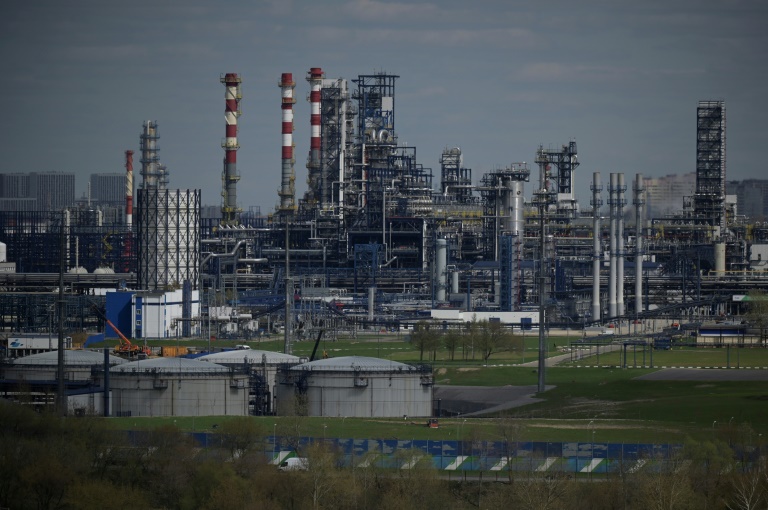 The European Union's executive unveiled Wednesday plans for a gradual ban on Russian oil imports as part of a raft of new sanctions to punish Moscow for invading Ukraine.
The proposed measures include moves against Russia's biggest bank and the targeting of Patriarch Kirill, the head of the Russian Orthodox Church.
If approved, the oil ban would be the EU's toughest move yet against Russia's strategic energy sector that helps the Kremlin finance its war, but will still not touch its huge gas exports.
The embargo is part of the bloc's sixth sanction package, and would be phased-in over the rest of the year to help countries adapt.
The EU is the biggest consumer of Russia's crude oil. Last year Russia supplied the bloc's 27 members with 30 percent of their crude and 15 percent of their petroleum products.
"We now propose a ban on Russian oil. This will be a complete import ban on all Russian oil, seaborne and pipeline, crude and refined," European Commission chief Ursula von der Leyen told a session of the European Parliament in Strasbourg.
But, she added, "we will make sure that we phase out Russian oil in an orderly fashion", with crude banned gradually over the next six months and refined fuels by the end of the year. 
Ambassadors from the 27 European Union countries met on Wednesday to assess her plan, and it will need unanimous approval before going into effect.
The proposal also asked that Hungary and Slovakia, both hugely dependent on Russian oil, be given an extra year to meet the ban, a document seen by AFP showed. 
In a statement sent to AFP, Hungary said it saw no guarantee for its energy security in the proposed ban.
Asked if this meant Hungary outrightly rejected the EU's proposal, the government press office did not immediately answer.
– 'War supporter' –
Von der Leyen also said her proposal would deny Sberbank, Russia's biggest bank, access to SWIFT, the global banking communications system.
By hitting Sberbank and two other banks, "we hit banks that are systemically critical to the Russian financial system and Putin's ability to wage destruction," she said.
Her proposal also singled out Patriarch Kirill, calling him "a long-time ally of President Vladimir Putin who has become one of the most prominent supporters" of the war.
The new list mainly includes Russian military personnel, but also the wife, daughter and son of Kremlin spokesman Dmitry Peskov.
Von der Leyen said the high-ranking military officers included those "who committed war crimes in Bucha and who are responsible for the inhuman siege of the city of Mariupol".
"This sends another important signal to all perpetrators of the Kremlin's war: We know who you are, and you will be held accountable," von der Leyen said.
The EU also proposed banning more Russian broadcasters from the airwaves in Europe. 
The bloc already banned media outlets RT and Sputnik in March and pressured tech giants to remove them from their platforms.
Surprise interest rate hike in India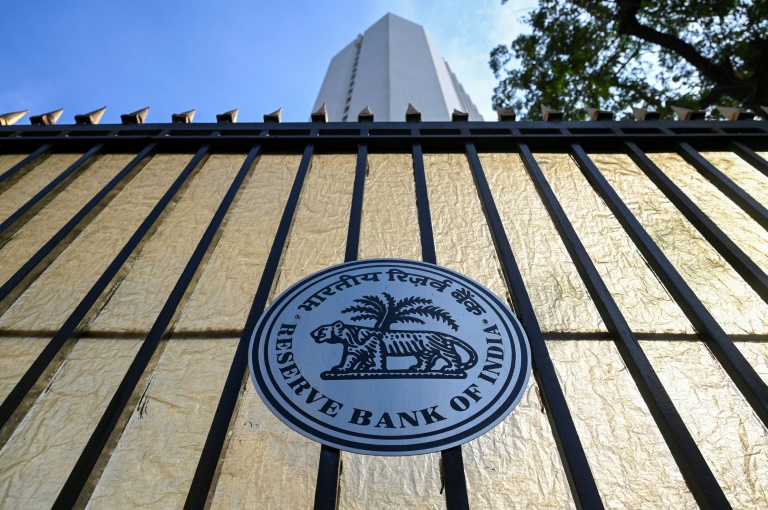 India's central bank announced a surprise interest rate hike of 0.4 percentage points on Wednesday, as Asia's third-biggest economy reels from galloping inflation in the wake of the Ukraine war.
The announcement came hours before the US Federal Reserve was expected to undertake its largest rate hike in two decades in response to accelerating inflation in the world's biggest economy.
This could spark capital outflows from emerging markets such as India.
In its first increase in borrowing costs since August 2018, Reserve Bank of India governor Shaktikanta Das said it would "increase the policy repo rate by 40 basis points to 4.40 percent with immediate effect".
"Most alarmingly, persistent and spreading inflationary pressures are becoming more acute with every passing day," he said in a televised address.
He added that shortages of edible oils due to the conflict in Europe and export bans by key producers such as Indonesia — which began imposing a complete ban on palm oil last week — were causing food prices in India to shoot up.
The Indian economy bounced back strongly from the coronavirus pandemic with one of the world's fastest growth rates, but is now grappling with rising costs as global commodity prices skyrocket.
Consumer inflation has consistently overshot the RBI's two-to-six percent target in the first three months of the year, hitting a 17-month high of 6.95 percent in March.
Economists expect inflation in April to have crossed seven percent.
India is the world's largest importer of edible oils including palm oil and soya oil, which are trading at record highs.
The country of 1.4 billion people also imports more than 80 percent of its oil needs, with its dependence on foreign crude growing as domestic production falls.
The bank's next scheduled meeting to set interest rates wasn't until June 8.
Last month, all six members of the RBI's monetary policy committee voted to hold the key rate unchanged at a historic low of four percent for the 11th straight meeting.
But in its first clear signal of a future rate hike, Das had said the bank was "focusing on withdrawal of accommodation to ensure that inflation remains within the target going forward, while supporting growth".
It had also lowered its growth forecast to 7.2 percent for the 2022-23 financial year, from 7.8 percent projected earlier.
It had raised its inflation forecast to 5.7 percent for the fiscal year that started April 1, up from its 4.5 percent in February.
Social media threatening press freedom: Nobel laureate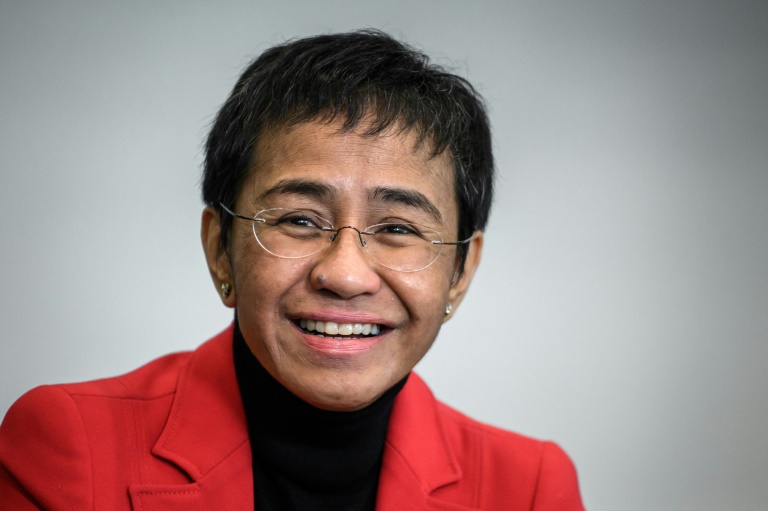 The rise of social media has allowed dangerous propaganda to flourish and left professional journalists facing constant threat of attack, according to Philippine journalist and Nobel Peace Prize laureate, Maria Ressa.
The situation for media workers around the world at the moment is "bleak", Ressa told AFP in an interview, saying much of the blame lies with the dramatic shift in the way information is distributed.
Speaking on the sidelines of an event in Geneva on Tuesday to mark World Press Freedom Day, the 58-year-old co-founder of the news website Rappler highlighted how social media had made it far easier to spread propaganda, reject facts and change historical realities.
She pointed to the Philippines, which appears set next week to hand the presidency to Ferdinand Marcos Jr, whose dictator father and namesake presided over massive plunder and human rights abuses in the country.
"He looks set to win, and the only way that is possible is because history shifted in front of our eyes," Ressa said.
Marcos Jr's links to his father have made him one of the nation's most polarising politicians.
But he has benefitted from a deluge of fake and misleading posts on social media platforms targeting a largely young electorate with no memory of the corruption, killings and other abuses committed during the elder Marcos's 20-year rule. 
– Separate realities –
Ressa pointed at how Marcos Jr has refused to participate in debates and to answer questions from traditional journalists, seeming to follow the playbook of populist politicians like Brazilian President Jair Bolsonaro.
"This is the problem with social media: It has allowed propaganda to flourish and literally has allowed public figures like Marcos, like Bolsonaro to ignore (media) checks and balances… and to create their own realities," Ressa said.
"That's not a good thing."
In the face of such challenges, "the mission of journalism is more important today than ever," Ressa said.
She says social media first enabled split global narratives around Russia's annexation of Crimea back in 2014.
That dangerous fragmenting of media narratives has obviously worsened dramatically since Russia's invasion of Ukraine in February, bringing with it fears of looming nuclear attacks and World War III.
In such an environment, access to reliable facts is vital, Ressa said.
"I think this is one of those moments where everything that (journalists) do will matter, because that's… how close we are to the edge." 
– 'No guardrails' –
The dramatic technological shift in the industry has meanwhile left journalists far more vulnerable to attacks and threats.
"There are no guardrails," Ressa said, pointing to the largely lawless world of social media, often based on algorithms that promote the outrage and hateful debate that drive traffic, and where "troll armies" can easily be unleashed on critics.
"Every time you do a difficult story to try to hold power to account, you have to be ready to get personally attacked." 
Ressa, who shared the 2021 Nobel Peace Prize with Russian journalist Dmitri Muratov, has seen her share of threats, attacks and intimidation.
The vocal critic of Philippines President Rodrigo Duterte and his deadly drug wars faces multiple criminal lawsuits, which she says could see her sent to prison for 100 years.
Ressa sees the Nobel win as "vindication", voicing "relief" that the Nobel Committee had recognised how difficult journalists' jobs have become and that "risks have increased."
The win did not, however, lessen her legal woes, she said, adding that the legal complaints against her and Rappler had in fact "accelerated".
Ressa said it was unfair that the journalists were being "asked to sacrifice so much", urging governments and the global community to step up and regulate the technologies that have transformed our information society.
"Guardrails have to be put in place so we can do our jobs."
Until then, journalists "have no choice" but to continue holding the line as best they can in defence of democracy, Ressa said.
"We're just putting our finger in the dam and hoping that the rest of society kicks in."
Volkswagen trains sights on US as profits jump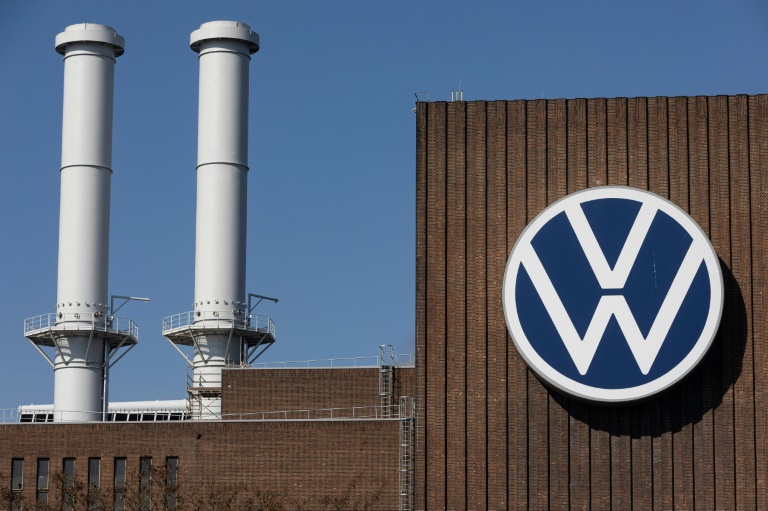 Volkswagen's first-quarter net profit almost doubled as the German automaker looked anew to the North American market to drive growth after years of muted presence there over "dieselgate", company results showed Wednesday.
Over the first three months of the year, Volkswagen raked in a net profit of 6.7 billion euros ($7 billion), up from 3.4 billion euros in the same period last year.
The Wolfsburg-based group had shown "resilience" in the face of supply bottlenecks which have tormented automakers over the past year, CEO Herbert Diess said in a statement. 
Volkswagen was able to "mitigate" the impact of supply bottlenecks for parts, such as semiconductors, by redistributing production across its global network of factories, Diess said.
The reduced availability of the chips, a key component in both conventional and electric vehicles made scarce by the coronavirus pandemic, forced intermittent stoppages at the carmaker last year.
Russia's invasion of Ukraine has added to supply chain disruptions, limiting the availability of cables produced in the region.
"Even in a more polarized world, Volkswagen is firmly committed to expanding its global footprint," Diess said. 
At the centre of the strategy was North America, where the world's second-largest automotive group is aiming to more than double its market share to 10 percent by 2030
Volkswagen recorded its first profit in years in the region in 2021, overcoming the 2015 dieselgate emissions-cheating scandal, after which the group had scaled back its US operation.
The group — whose 12 brands include Audi, Porsche and Skoda — announced in March it was pumping $7.1 billion into its North American production facilities, while Diess has lavished attention on the region, promoting the reimagined ID.Buzz camper.
The electric mini-van, with its iconic place in American pop culture, was designed with the market in mind and reflects battery-powered vehicles' "central" role, according to the group.
Volkswagen otherwise confirmed preliminary figures, which saw its operating profit rise to 8.5 billion euros in the first quarter, up from 4.8 billion euros last year.
The group's first-quarter result was supported by a shift towards "higher equipped vehicles" with chunkier margins, chief financial officer Arno Antlitz said.
The changed emphasis enabled the auto giant to boost is figures despite delivering over 20 percent fewer cars, while bottlenecks have limited production.