Eurozone inflation soars to new record over Ukraine war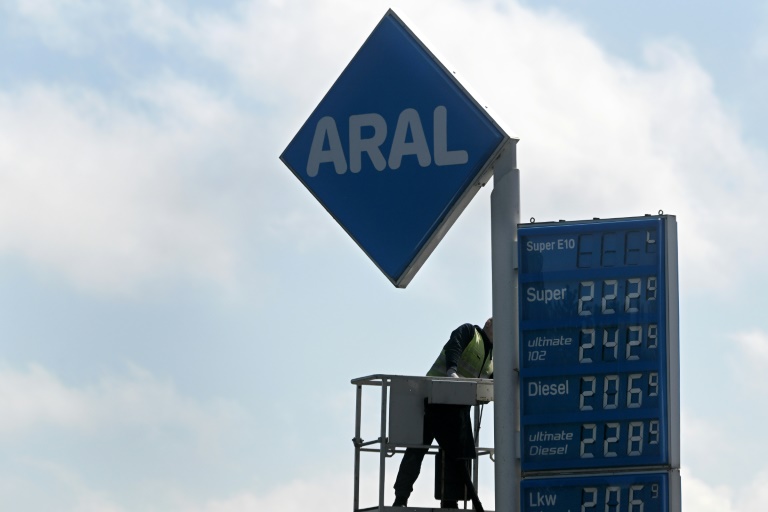 Eurozone inflation accelerated to another record high in May, data showed Tuesday, as the war in Ukraine stoked energy and food prices and threatened to flatline the economy.
The EU's Eurostat data agency said that the increase in consumer prices in the 19 countries that use the euro reached 8.1 percent compared to the year before, up from 7.4 percent in April. 
The uninterrupted rise in prices heaped pressure on the European Central Bank to speed up interest rate rises for the first time in over a decade.
The ECB has said it plans to hike interest rates in July in order to cool the pressure on prices and is expected to officially end its bond-buying stimulus policies as early as next week.
By raising rates, the ECB would be playing catch-up with other major central banks that have already made moves to tame inflation that has spread globally.
The US Federal Reserve raised rates by an unusually large 50 basis points at the beginning of May, while the Bank of England sealed its fourth consecutive hike.
The chief economist of the European Central Bank, Philip Lane, indicated on Monday that interest rates in the eurozone will rise more cautiously, going up by 0.25 percent in July and again in September.
This would lift the ECB's bank deposit rate out of negative territory, meaning lenders would no longer pay to park their excess cash at the central bank.
The ECB had previously argued that sharp leaps in consumer prices, driven also by the waning effect of Covid-19 pandemic, were likely to let up, downplaying the inflationary threat.
Russia's war in Ukraine disrupted that view, worsening already disrupted supply chains and throwing up new shortages in essential material from wheat to metals.
This remained that case in May with energy prices spiking by a hair-raising 39.2 percent from a year earlier. Food prices went up by 7.5 percent. 
– Energy crunch –
Western economies including Germany — the eurozone's biggest — are scrambling to wean themselves off Russian energy, which will also have its effects on inflation.
The EU on Monday agreed to ban two-thirds of its oil dependency by the end of the year — and German and Polish pledges to voluntarily forgo pipeline deliveries could push the cut to 90 percent — which could put still more upward pressure on prices.
The ban on Russian oil swiftly hit the market price for oil which means "that risks (to inflation) are skewed once again to the upside", said Oxford Economics in a note.
"We think headline inflation will peak in the second quarter but will slow only gradually throughout 2022," it added.
Policymakers will also be keeping an especially close eye on wages for fear pay increases to help workers meet high prices could stoke inflation further.
Despite the challenges, Lane on Monday stood by the ECB's assessment that inflation in the eurozone would find its way back to its two percent target in the medium term. 
Meanwhile, fears of negative or zero growth in Europe will be fuelled by data showing the French economy contracted 0.2 percent in the first quarter from the previous three months, in a downward revision.
The European Commission this month sharply cut its eurozone growth forecast for 2022 to 2.7 percent, but warned the outlook was highly uncertain because of the war in Ukraine.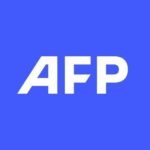 With 2,400 staff representing 100 different nationalities, AFP covers the world as a leading global news agency. AFP provides fast, comprehensive and verified coverage of the issues affecting our daily lives.
EU and New Zealand seal 'state-of-the-art' trade deal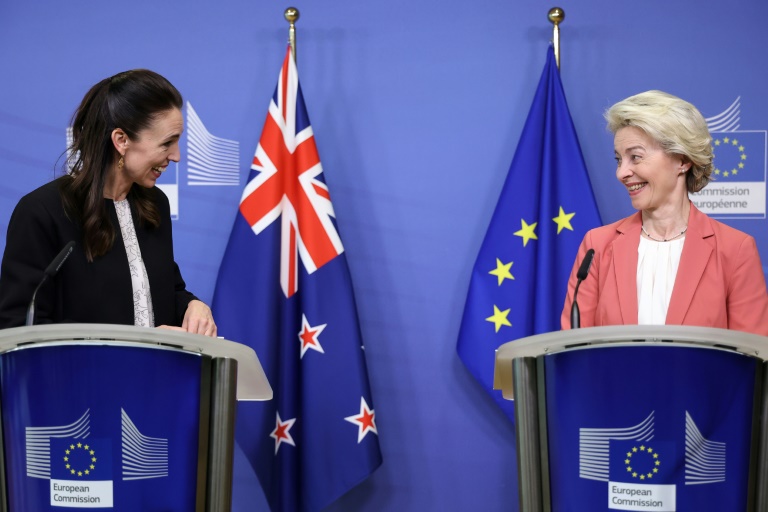 European Commission chief Ursula von der Leyen said Thursday the EU and New Zealand had sealed a free trade deal after four years of talks, promising it would deepen ties.
"This is a historic moment in our cooperation," von der Leyen told reporters at a joint press statement with New Zealand's Prime Minister Jacinda Ardern, adding that the deal had come after "tough negotiations". 
Ardern hailed a "historic further milestone in the strong partnership between two closely-connected like-minded friends."
The pact brings economies of vastly different sizes closer together: New Zealand has a population of just five million people against the EU's 450 million.
Once it has survived a long ratification process, the EU said the deal would eliminate all tariffs on its exports to New Zealand and will open markets in key sectors such as financial services, telecommunications, maritime transport and delivery services.
Both sides underlined environmental issues, amid concern in some corners of Europe that trade deals are a threat to climate goals and upholding rights of workers.
"This free trade agreement includes high ambition outcomes in areas related to the Paris Agreement, climate action, labour rights, gender equality, and harmful fishery subsidies," New Zealand Trade Minister Damien O'Connor told reporters after a final round of talks in Brussels.
His EU counterpart Valdis Dombrovskis called the deal "a state of the art trade deal for the EU" that had "shared values with sustainability at its core."
The New Zealand agreement, which will be legally finalised over the next months, will have to be agreed by the bloc's member states as well as European Parliament.
The deal with New Zealand will lend comfort to European countries that had grown increasingly frustrated with the lack of progress on opening new trade ties with international partners.
The EU has struggled in recent years to secure the backing of all 27 member states as well as the European Parliament on trade deals, which were once a central policy for the bloc.
France has led the doubters on the wisdom of trade pacts, and French farmers have voiced concerns that the accord with New Zealand would unfairly open their market to New Zealand imports.
The EU is currently also engaged in talks with India, Indonesia, New Zealand and Australia.
Of particular concern in France is a negotiated deal with the South American trade bloc Mercosur that has yet to be signed as several countries demand concrete commitments from Brazil against the deforestation of the Amazon.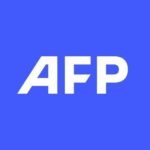 With 2,400 staff representing 100 different nationalities, AFP covers the world as a leading global news agency. AFP provides fast, comprehensive and verified coverage of the issues affecting our daily lives.
US firefighters adapt to 'new hazards' in electric car blazes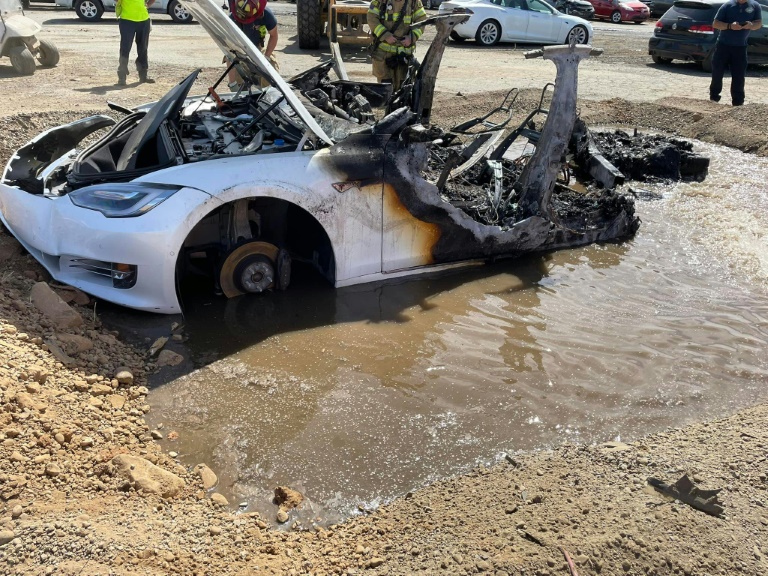 California firefighters ended up using a water-filled pit to douse stubborn flames in a Tesla's battery compartment earlier this month, illustrating the distinct difficulties in battling electric vehicle blazes. 
As the number of electric cars on America's roads has jumped, fire crews have had to learn how to attack flames in them that can require hours -– and thousands of gallons of water -– to put out.
Though they can require particular procedures to fight, early indications point to fires in battery-powered cars being no more frequent than their fossil fuel-powered cousins, yet the US government is still gathering data.
US carmaker GM announced Thursday a new training initiative for emergency responders and Tesla has put out guides on how to get a burning battery bank under control. But it's still up to crews in the field to handle these fires.
"We're kind of just creeping into the future of firefighting," said Capt. Parker Wilbourn, a spokesman for the Sacramento Metropolitan Fire District, which handled the burning Tesla.
"This is a new age fire and so we're having to adapt and find solutions," he added.
The main difference with electric vehicles is their power source, and lithium-ion batteries burn hot, fast and require large amounts of water to fully extinguish when they catch fire.
Tesla, which dominates America's electric vehicle market, says it can take 3,000-8,000 gallons (11,000-30,000 liters) of water to put out and cool a battery fire.
"Always establish or request additional water supply early," Elon Musk's car company recommends in its emergency response guide. 
Meanwhile, electric-powered vehicles are a steadily growing minority of the over the 275 million vehicles on the road in the United States.
Electrics and hybrids represented nearly 10 percent of US car purchases last year, according to Cox Automotive.
In the case of the June 9 Tesla fire in California, the car was seriously damaged in a crash about three weeks prior and was parked at a junkyard waiting to be dismantled when it started to burn. 
– Risk of 'thermal runaway' –
Investigators were working to figure out what caused the fire that took some 4,500 gallons of water to douse, but said there was no indication humans had sparked the blaze.
The batteries can reignite hours or even days after an initial incident, with Tesla recommending the monitoring of battery temperatures for at least 24 hours after a fire.
"It's not necessarily that they're more dangerous," said Michael Gorin, a program manager at nonprofit National Fire Protection Association (NFPA), referring to electric cars. 
"It's just that it's a new technology, a new set of hazards," he added.
He noted electric car blazes don't appear to be more frequent or dangerous than in fossil fuel-powered vehicles, but America's road safety agency NHTSA says it does not have enough data to reach conclusions about the rate at which they catch fire.
Lithium-ion batteries can however undergo so-called "thermal runaway" –- an ominous sounding term that refers to an uncontrolled increase in temperature and pressure -– in one cell that can spread to another in a bank of batteries.
The US accident investigation agency NTSB warned in late 2020 of that and other risks linked to the batteries, and recommended car makers follow a common template for their fire response guides in order to help emergency crews.
Fire crews around the world have had to learn the particularities of dealing with the tenacious fires in electric car batteries, and over 250,000 emergency responders in the United States have done training with NFPA, the fire prevention non-profit.
"But I believe it's 1.1 million firefighters in the United States today," said Gorin, an NFPA program manager.
GM, in announcing its new training initiative, noted that a key part of encouraging "mass adoption" of electric vehicles is to "support those who play a vital role in the responsible deployment" of the cars: firefighters.
The perception of the vehicles' safety is key, especially after GM advised owners of some electric Chevrolet Bolt cars last year not to park them indoors or charge them unattended overnight, before initiating a massive recall of all model years. 
Wilbourn, the California fire captain, said one way to ensure safety in the booming electric car market could be some kind of internal fire firefighting capacity built into electric cars.
"Maybe one of those solutions is putting that back on the manufacturer," he said, noting fire suppression is already a requirement in homes and businesses.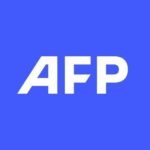 With 2,400 staff representing 100 different nationalities, AFP covers the world as a leading global news agency. AFP provides fast, comprehensive and verified coverage of the issues affecting our daily lives.
US prices high but stable in May, spending slows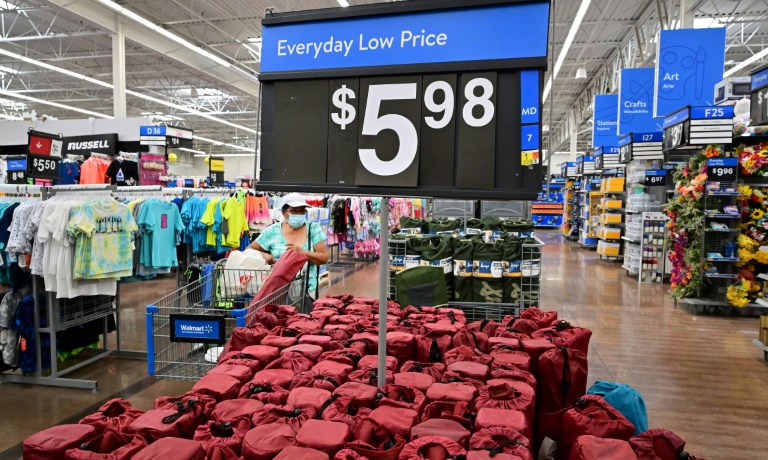 A key US inflation measure showed price increases held steady in the 12 months ended in May, while consumer spending growth slowed sharply, a good sign in the battle against soaring prices.
The trend could offer comfort to consumers and central bankers alike, as a sign the Fed's aggressive interest rate strategy is starting to have an impact to quell the fastest surge in inflation in more than 40 years.
The personal consumption expenditures (PCE) price index rose 6.3 percent compared to May 2021, still high but the same pace as in the prior month, even as it jumped 0.6 percent compared to April, the Commerce Department reported Thursday.
The index jumped 0.6 percent compared to April, much faster than in the prior month, but slightly below what economists had projected.
But spending edged up just 0.2 percent, less than half the increase in April and part of a steady downward drift as consumers pull back amid surging prices.
Buoyed by a stockpile of savings, helped by massive government aid, consumers have been the lynchpin in the rapid US recovery from the pandemic downturn.
But strong demand clashed with global supply chain snarls and the world's largest economy has been battered for months by a cresting inflation wave, made more painful by the surge in energy prices sparked by the Russian invasion of Ukraine in late February.
Excluding volatile food and energy prices, PCE rose 0.3 percent in the month, the same as in April, and slowed slightly to 4.7 percent over the past year, the report said.
– Fed inflation battle –
The PCE price index is the Federal Reserve's preferred inflation gauge, as it reflects consumers' actual spending, including shifts to lower cost items, unlike the more well-known consumer price index, which jumped 8.6 percent in May.
PCE also gives less weight to things like rent, vehicles and airline fares, which have contributed to the blistering pace of the CPI rise.
The Fed early this month announced the biggest hike in the benchmark lending rate in nearly 30 years, a three-quarter point increase that was the third step in its counteroffensive against rising inflation, which aims to cool demand.
Policymakers are watching the spending and inflation data closely and have signaled there is a good chance of another similar increase in late July, followed by more big steps in coming months.
Ian Shepherdson, chief economist of Pantheon Macroeconomics, noted that the three-month average annual increase fell to the slowest pace since November, and "a sharp easing from the 5.7 percent peak in February."
"A combination of slower wage gains, lower margin inflation, and the stronger dollar is beginning to drive a clear slowdown in core inflation," he said. But "It has much further to go.
– Slower spending –
The signs of consumers pulling back will weigh on second quarter GDP growth, after the Commerce Department revised first-quarter consumer spending sharply lower, cutting it to 1.8 percent from 3.1 percent, as the economy contracted 1.6 percent.
The key driver of the slower consumption growth in May was the sharp drop in spending on big-ticket manufactured items, known as durable goods, which fell 3.2 percent in the month, the report said.
Economists note that reflects a pull back on vehicle sales.
Spending on services rose 0.7 percent in the month, the same as in April.
Rubeela Farooqi of High Frequency Economics said the Fed will stick to its efforts to tame prices.
"With the threat from durable inflation in focus, these data are not likely to change the rate trajectory, which remains firmly upward," she said in an analysis.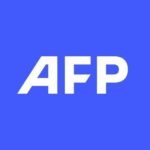 With 2,400 staff representing 100 different nationalities, AFP covers the world as a leading global news agency. AFP provides fast, comprehensive and verified coverage of the issues affecting our daily lives.