Indian PM skips opening of Nepal's Chinese-built airport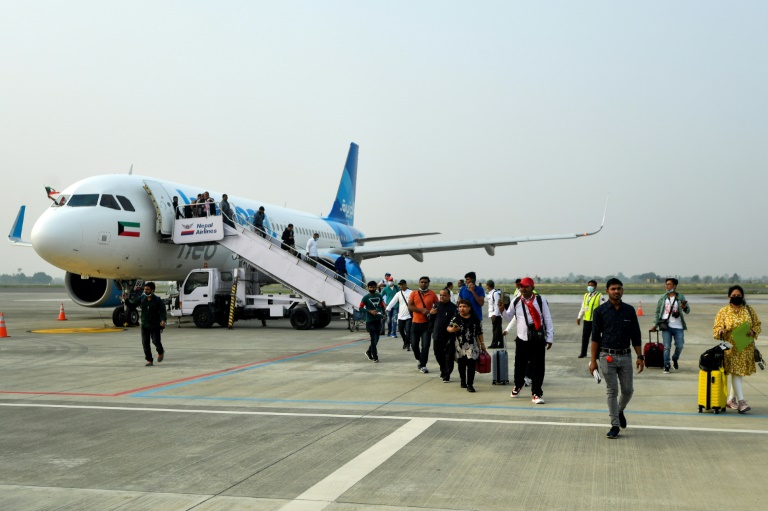 Nepal on Monday opened a Chinese-built airport intended to capitalise on Buddhist tourism, as India's prime minister landed a few kilometres away to mark the birth, enlightenment and death of the religion's founder.
But Narendra Modi flew by helicopter directly from a nearby Indian airport to the Buddha's birthplace at Lumbini, bypassing the new facility as his Nepali counterpart Sher Bahadur Deuba inaugurated it.
The sequence of events illustrates the competition for influence in the landlocked Himalayan country by its two giant neighbours.
Nepal has traditionally done a balancing act between New Delhi and Beijing, but analysts believe Indian influence over Kathmandu has been dwindling as China pours heavy investment into the landlocked Himalayan nation.
The $76 million airport project in Bhairahawa, the closest city to Lumbini, is funded by the Asian Development Bank and OPEC Fund for International Development but built by China's Northwest Civil Aviation Airport Construction Group.
After Nepal's Deuba opened it alone — only the country's second international airport — the two prime ministers offered prayers together at Lumbini's Mayadevi temple, dedicated to Buddha's mother. 
"The immense devotion to Lord Buddha in both our nations binds us together, makes us members of one family," Modi said in a speech, while Deuba said the Indian leader's visit would "contribute to give worldwide visibility to Lumbini". 
Pradeep Adhikari, the chief of Nepal's Civil Aviation Authority, told AFP that the existing Kathmandu airport was at capacity.
"Nepal's air passengers are growing every day… we cannot add more flights in Kathmandu," he said. "So, we hope this new airport will be able to cater those flights and passengers." 
It has a capacity of two million passengers a year and is expected to ease travel for pilgrims to one of the holiest sites in Buddhism.
Lumbini, a UNESCO world heritage site, is visited by thousands of pilgrims every year and plans to establish direct air links to countries with significant Buddhist communities, such as Cambodia, Thailand, Laos, Sri Lanka, Myanmar and India.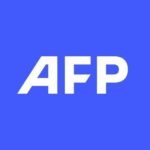 With 2,400 staff representing 100 different nationalities, AFP covers the world as a leading global news agency. AFP provides fast, comprehensive and verified coverage of the issues affecting our daily lives.
Tesla shareholder sues Musk over racism and sexual harassment complaints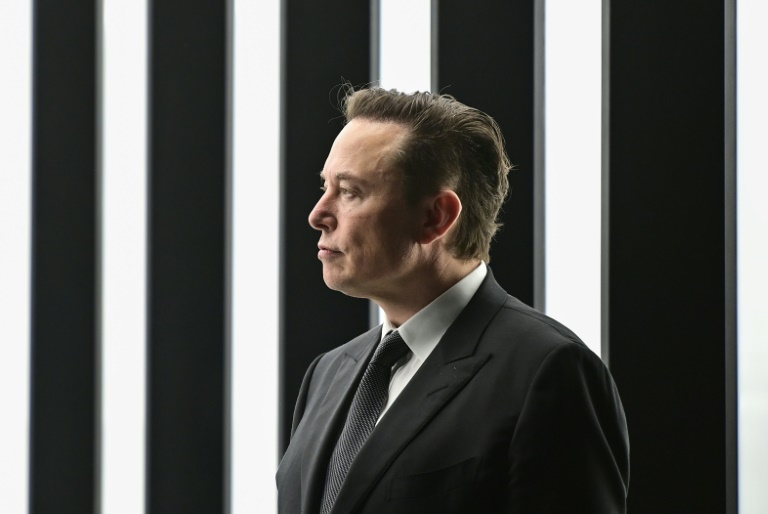 A Tesla shareholder has filed legal proceedings against Elon Musk and the company's board of directors, accusing them of ignoring employee complaints of racism and sexual harassment.
The lawsuit — brought forward Thursday by plaintiff Solomon Chau in Texas where Tesla is headquartered — argues that an unaddressed "toxic workplace culture" at the company has caused "irreparable" reputational damage and financial harm.
The action was the latest against Tesla, which has been hit by a spate of sexual harassment lawsuits and Black employees complaining of rampant racism. 
In February, the state of California sued Tesla over alleged discrimination and harassment against Black employees at its Fremont plant near San Francisco, saying in a complaint that the company had created a "racially segregated workplace."
Thursday's court filing stated that a "toxic environment took shape internally for years and the truth about Tesla's culture has only recently emerged, leading to actions by both regulators and private individuals."
The lawsuit asserts that Musk, who is Tesla's executive director, and its 11 board members ignored several "red flags", which resulted in the departure of numerous highly qualified employees and set off a series of costly legal proceedings.
"These wrongs resulted in significant damages to Tesla's reputation, goodwill, and standing in the business community", the lawsuit states, and "exposed Tesla to hundreds of millions of dollars in potential liability for violations of state and federal law."
In another lawsuit last year, Tesla was ordered to pay $137 million plus interest to a former elevator operator at its Fremont factory for turning a blind eye to racism. Earlier this year, the penalty was reduced to $15 million.
Other legal proceedings, in particular from Black women employees who claim to have been victims of racial slurs and inappropriate sexual remarks by colleagues or superiors, are underway.
Tesla, which has barely responded to requests from journalists since late 2020, did not respond to a request from AFP.
Musk was also sued on Thursday by an investor in dogecoin, who says he lost money after investing in the cryptocurrency, and described himself as an "American citizen who was defrauded" by what he called a "Dogecoin Crypto Pyramid Scheme."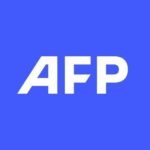 With 2,400 staff representing 100 different nationalities, AFP covers the world as a leading global news agency. AFP provides fast, comprehensive and verified coverage of the issues affecting our daily lives.
Germans turn to food banks as inflation hits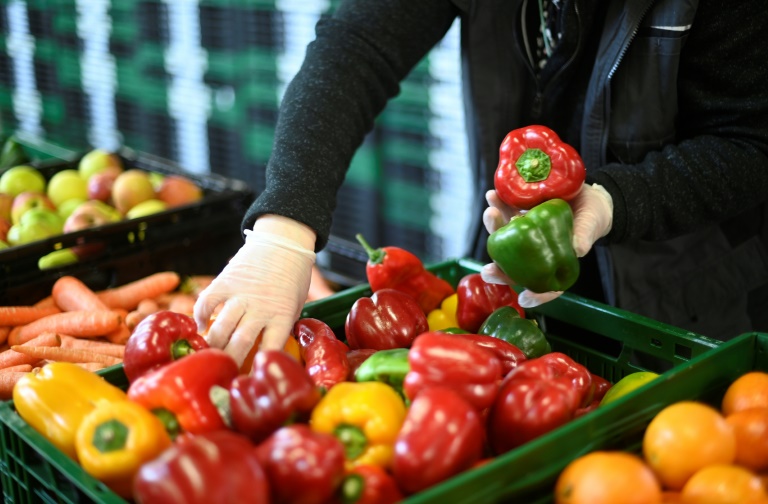 German pensioner Gabriele Washah waits in line to fill her trolley with bags of carrots for 50 cents, yoghurts just past their sell-by date and bunches of wilting flowers.
With the cost of living soaring across Europe, the 65-year-old retired shop assistant is one of many Germans turning to food banks to make ends meet. 
"Sometimes I go home from the shop almost crying because I can't afford it any more," she told AFP outside the row of stalls in Bernau, near Berlin.
Nestled in an alleyway behind a big chain supermarket, the food bank sells at greatly reduced prices groceries donated by supermarkets, as well as cheap prepared meals.
Here, customers can pick up a full trolley of food for around 30 euros (around $32).
For Washah, that means bread, butter and her favourite sandwich filling, sausage — "which used to cost 99 cents ($1.02) but now sometimes costs more than two euros".
Driven by the war in Ukraine, inflation in Germany soared to 7.9 percent in May — its highest level since reunification in 1990, with food prices among those worst affected.
Demand for food banks across the country has increased "significantly" since the start of the year and doubled in some areas, according to a spokeswoman for the Tafel food bank network.
There are around 1,000 such schemes in Germany, run by volunteers and available to customers on a means-tested basis. 
Groceries, while donated, are still sold rather than given away free to the customers as the Tafel has to cover running costs, including rents and electricity. The organisation too has had to put up prices because their running costs have risen.
"It's not just one product," said 69-year-old pensioner Peter Behme. "All the prices are going up."
– Poverty line –
In a bid to ease the pressure on squeezed finances, the government has lowered taxes on fuel, drastically slashed the cost of public transport and promised all taxpayers a one-off payment of 300 euros.
But Behme remains unimpressed. "I don't know where the government help is going," he said.
Even the food banks themselves are feeling the effects of the massive inflation.
"We have had to raise some prices by 20 or 50 cents because we need money to replenish our stocks," said Malina Jankow, manager of the Bernau food bank.
Along with pensioners and unemployed people, the queues are now also filling up with Ukrainian refugees.
Anna Dec, a 35-year-old hospital worker, has come to Bernau with two Ukrainian women who are staying in her home and currently each receiving 449 euros a month in benefits.
"They have to pay for water, energy, food, hygiene products… That's almost nothing," she said.
Overwhelmed by the influx of customers, some food banks in Germany have had to turn away new arrivals or ration the food they distribute.
"We have been asking the government for a long time for a law to force supermarkets to give away their unsold food," said Norbert Weich, 72, chairman of the food bank.
Some 16 percent of Germans, or more than 13 million people, were living below the poverty line in 2020, according to a study by the charity Deutscher Paritaetische Gesamtverband, published in December 2021.
"The federation of food banks has a resolution: as soon as we are no longer needed, we will disband," said Weich. "But I don't think it will be in my lifetime."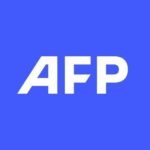 With 2,400 staff representing 100 different nationalities, AFP covers the world as a leading global news agency. AFP provides fast, comprehensive and verified coverage of the issues affecting our daily lives.
Kinder factory at centre of Salmonella cases can reopen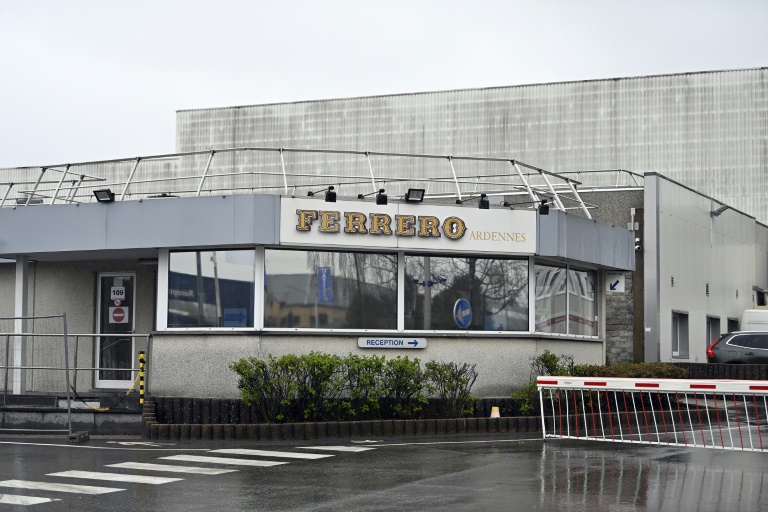 A factory in Belgium behind a Salmonella contamination in Kinder chocolates sold in Europe can reopen conditionally after a clean-up by owner Ferrero, health authorities said Friday.
Belgium's AFSCA food health safety agency "has decided to give Ferrero conditional authorisation for its production factory in Arlon," in the country's southeast, it said in a statement.
The permission was given for three months, during which all the products will be analysed before they can be distributed and sold, it added.
Ferrero was forced to withdraw more than 3,000 tonnes of Kinder products worth tens of millions of euros after the Salmonella cases were traced to Kinder chocolates made in its Arlon factory.
AFSCA ordered the factory closed in early April, just before the Easter period that usually sees Kinder products fly off supermarket shelves.
Nearly 400 Salmonella cases ended up being detected across the EU and Britain, many of them in children. There were no deaths. 
Salmonella contamination symptoms can include severe diarrhoea and vomiting that are particularly dangerous for children under 10.
Ferrero, an Italian confectionary giant that also makes the Nutella chocolate spread in other sites, said it had started the process of reopening the Arlon plant and expected production to restart in a few weeks.
It stressed that it had carried out a "deep clean" of the factory, which has around 1,000 workers, and taken steps so that such a contamination would never happen again. It said the contamination likely was from a filter in a dairy milk tank.
"We are truly sorry for what happened and want to apologise once more to all people who were affected," Ferrero CEO Lapo Civiletti said.
The company is under several probes by Belgian authorities, who are notably investigating whether it was slow to respond to a hygiene problem that might have come to its attention months earlier.
Officials are seeing if Ferrero met obligations for tracing products in its food chain and if the Salmonella incident put human lives in danger.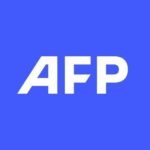 With 2,400 staff representing 100 different nationalities, AFP covers the world as a leading global news agency. AFP provides fast, comprehensive and verified coverage of the issues affecting our daily lives.