US, EU to ramp up chip making and raise pressure on Russia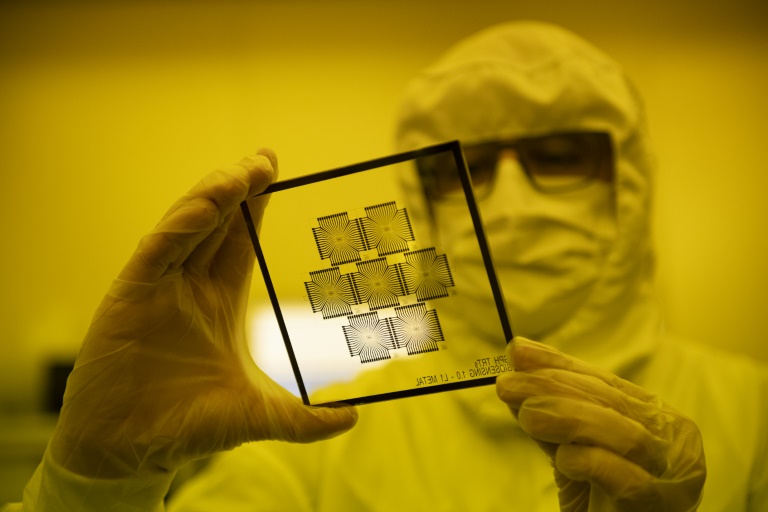 The United States and the European Union announced on Monday a joint effort to boost microchip manufacturing and tackle Russian disinformation around the war in Ukraine.
The two sides met outside Paris as part of the Trade and Technology Council, a forum created last year aimed partially at countering China's increasingly powerful position in the technology sector.
But EU and US officials focused much of their efforts instead on the difficulties created by Russia's invasion of Ukraine, particularly with disinformation.
In its final statement, the council accused Russia of an "all-out assault on the truth" in Ukraine and promised an "early response framework" to tackle disinformation in future crises.
And it promised action over Russian disinformation elsewhere in the world, accusing Moscow of seeking to deflect blame over food supply shortages caused by its war in Ukraine.
"We see the damage from the Russian invasion spreading across the world," said Margrethe Vestager, the European Commissioner for Competition.
The council's statement said practical actions could include funding or other support to promote access to "trustworthy and fact-based information".
The council said its work had already been instrumental in limiting exports of advanced technology in aerospace and cyber-surveillance to undermine Russia's war effort.
– 'Early warning system' –
The forum's other main focuses — on chip manufacturing and the supply of substances vital for the tech industry such as rare earths — put it on a collision course with China.
"Companies from the European Union and the United States do not have prominent positions in the supply chain," said the final statement on rare earth magnets, vital for tech products including electric vehicles.
"Nearly all production stages are concentrated in China."
The forum pledged to give the chip industry the maximum possible subsidies.
"We hope to agree on high levels of subsidies — that they will not be more than what is necessary and proportionate and appropriate," Vestager told reporters on Sunday.
The forum also announced an "early warning system" for disruptions in the supply of semiconductors, substances used to make chips, hoping to avoid excessive competition between Western powers.
– No 'subsidy race' –
The chip industry has suffered from a shortage of components for chipmaking blamed on a boom in global demand for electronic products and pandemic-snarled supply chains.
The aim is that "as both Washington and Brussels look to encourage semiconductor investment in our respective countries, we do so in a coordinated fashion and don't simply encourage a subsidy race", a US official said separately, speaking on condition of anonymity.
The United States already put in place its own early warning system in 2021 that looked at supply chains in Southeast Asia and "has been very helpful in helping us get ahead of a couple of potential shutdowns earlier this year," the US official said.
The official added that the two sides are looking ahead to supply disruptions caused by pandemic lockdowns in China — the only major economy still hewing to a zero-Covid strategy.
The European Union and United States will also announce joint measures on fighting disinformation and hacking, especially from Russia, including a guide on cybersecurity best practices for small- and medium-sized companies and a task force on trusted technology suppliers, the US official said.
"It's not a European matter but a global matter," she said.
US Commerce Secretary Gina Raimondo and US Trade Representative Katherine Tai are visiting for the talks.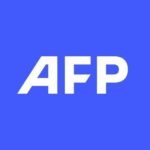 With 2,400 staff representing 100 different nationalities, AFP covers the world as a leading global news agency. AFP provides fast, comprehensive and verified coverage of the issues affecting our daily lives.
US baby formula plant again halts production due to flooding
Abbott Nutrition has once again shut down a baby formula plant, this time due to heavy rains and flooding, less than two weeks after it reopened to try and mitigate a crippling US shortage.
The facility in Sturgis, Michigan resumed production on June 4, only to close down again earlier this week so the company could assess rain damage.
Severe thunderstorms that battered southwestern Michigan on Monday resulted in "high winds, hail, power outages and flood damage," as well as "flooding in parts of the city, including areas of our plant," Abbott said in a statement posted to their website Wednesday night.
"As a result, Abbott has stopped production of its EleCare specialty formula that was underway to assess damage caused by the storm and clean and re-sanitize the plant," the statement said.
"This will likely delay production and distribution of new product for a few weeks."
The plant, a major producer of formula, shut down in February and issued a product recall after the death of two babies raised concerns over contamination.
That worsened to a widespread forumla shortage caused by supply issues, which was particularly concerning to parents of infants with allergies or with certain metabolic conditions, who desperately scoured stores and online sources for the specialized formulas.
The crisis prompted President Joe Biden last month to bring in formula from Europe on commercial planes contracted by the US military. He also invoked the Defense Production Act to give baby formula manufacturers first priority in supplies.
Abbott, which controls about 40 percent of the US baby food market, had announced its hypoallergenic EleCare formula and should be back on store shelves around June 20.
In the statement Wednesday, the manufacturer assured consumers that it had "ample existing supply" of EleCare and most of its other specialty formulas to meet demand until production could resume again.
The formula shortage, coming at a time when soaring inflation and supply-chain delays have fanned a growing sense of unease among many American families, and Biden critics have seized on the situation to question the competence of his administration.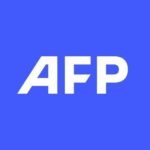 With 2,400 staff representing 100 different nationalities, AFP covers the world as a leading global news agency. AFP provides fast, comprehensive and verified coverage of the issues affecting our daily lives.
US urges Russia to open Ukrainian ports for grain exports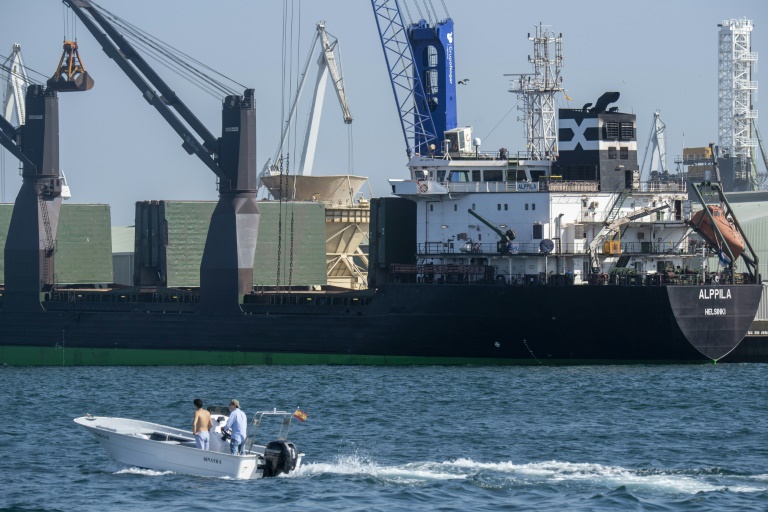 US Agriculture Secretary Tom Vilsack called on Russia Thursday to rapidly open Ukraine's ports to permit the export of millions of tonnes of stockpiled grain.
"They should be acting immediately to open up those ports and they should end this war," Vilsack told reporters at the United Nations.
"This is serious thing, we shouldn't be using food as a weapon," he said.
The United Nations has been deep in talks between Moscow, Kyiv and Ankara for weeks on how to open up the Black Sea, where the Russian navy has created a blockade around Ukraine, to commercial cargo ships to carry the grain to global markets.
Such an agreement would also permit Russian fertilizer, now blocked by sanctions, to return to the global market.
With grain prices soaring internationally and key importers in the Middle East and Africa facing supply shortfalls, Moscow has demanded that economic sanctions on it be lifted in exchange for allowing the exports.
Vilsack said US and European sanctions do not apply to grains and fertilizers.
Addressing the ongoing talks on the issue, Vilsack said he hoped that Russia would "take this thing seriously and that they're not just doing this to create an image."
He urged Moscow "to make sure that they are negotiating in good faith about the reopening of the ports and they do so quickly. Because the need is immediate."
Vilsack said a US proposal to build silos in Poland to receive Ukrainian grain was to reduce the possibility of spoilage before the grain can transported to markets.
On Wednesday, Turkish Foreign Minister Mevlut Cavusoglu said Ankara is ready to host a four-way meeting with the United Nations, Russia and Ukraine to organize the export of grain through the Black Sea. 
Under the plan, safe corridors for grain exports from Ukraine could be established without de-mining in the Black Sea, he said.
"If Russia answers positively, there will be a four-partite meeting in Istanbul," Cavusoglu said.
There was no immediate comment from Moscow.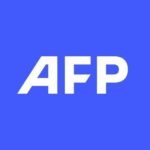 With 2,400 staff representing 100 different nationalities, AFP covers the world as a leading global news agency. AFP provides fast, comprehensive and verified coverage of the issues affecting our daily lives.
Is recession the only way out of US inflation scourge?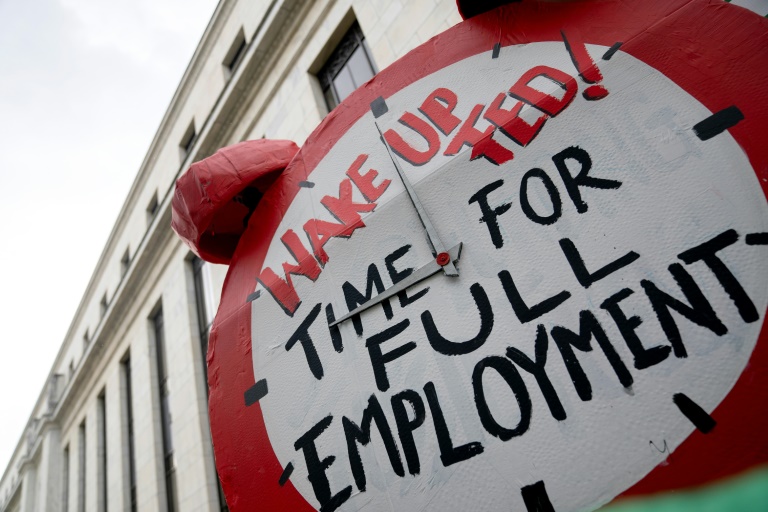 A massive interest rate hike by the US Federal Reserve and promises of more to come are fueling warnings that the only offramp from the searing price hikes engulfing American families is a full-blown recession.
The Fed remains hopeful it can slow activity and demand, cooling the blistering pace of inflation, without derailing the world's largest economy. But skepticism is growing about the chances of success.
The central bank hiked the benchmark borrowing rate on Wednesday by three-quarters of a point, the biggest increase in nearly 30 years, and indicated a similar move is possible in July. 
The super-sized rate increase came as the Fed faces intense pressure to curb soaring gas, food and housing prices that have left millions of Americans struggling to make ends meet and sent President Joe Biden's approval ratings plunging. 
The central bank has raised the key rate 1.5 points since March, as the Russian invasion of Ukraine and ongoing Covid-related supply chain issues combine to send prices up at the fastest pace in more than four decades.
Fed Chair Jerome Powell said recession is not the goal, but bringing down inflation "expeditiously" is "essential" since that is vital to a healthy economy.
But Kathy Bostjancic, chief US economist at Oxford Economics, warned that "it becomes very difficult to thread that needle." 
The Fed will need a Goldilocks scenario where "a number of things fall into place and at the right time," she told AFP.
The healthy US labor market and strong consumer demand, helped by a beefy stockpile of savings, are working in the Fed's favor and could support activity even as the economy cools.
In the wake of the Fed decision, mortgage rates rocketed to their highest level in 13 years, with the average for a 30-year, fixed rate home loan reaching 5.78 percent.
Drivers still face gas prices at the pump of more than $5 a gallon, although for the first time in days, the national average fell on Wednesday, down from Tuesday's record.
"My colleagues and I are acutely aware that high inflation imposes significant hardship, especially on those least able to meet the higher costs of essentials like food, housing and transportation," Powell told reporters after the rate hike was announced.
– Higher unemployment –
With the shift towards prioritizing the aggressive tightening of lending conditions — which policymakers see rising to 3.8 percent next year — the best the Fed might be able to hope for now is a "softish" landing, which would include higher joblessness.
The economy has continued to create jobs: the unemployment rate in May was 3.6 percent, just a tick above its pre-pandemic level, and there are nearly two job openings for every unemployment person, compared to 1.3 pre-Covid.
The Fed chief said "a 4.1 percent unemployment rate with inflation of well on its way to two percent, I think that would be a successful outcome."
But he stressed that "events of the last few months have raised the degree of difficulty" in achieving the soft landing, and it likely will "depend on factors that we don't control."
But a half-point increase in the jobless rate can signal the start of a recession.
Diane Swonk of Grant Thornton, a long-time Fed watcher, called the central bank's outlook "fanciful."
– Rising risks –
Steve Englander of Standard Chartered Bank and a former Fed economist does not expect a recession — usually defined as two quarters of negative growth — and said unemployment may not have to increase by that much to achieve the Fed's goals.
But the central bank will have to shrink demand, and "it'll be painful, even if it's not a technical recession."
"The risk of a recession is rising and it's rising sharply," he told AFP.
But it is a risk the Fed is willing to take since it has made fighting inflation the priority.
Bostjancic said a softish landing is still possible, but without tough action to contain prices, the US could face stagflation — lower or negative growth with high inflation — last seen in the 1970s and 80s.
"The Fed is worried that if they don't take care of inflation, now, it's going to linger and be a problem many years into the future," she said.
hsto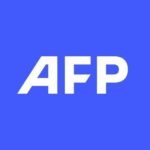 With 2,400 staff representing 100 different nationalities, AFP covers the world as a leading global news agency. AFP provides fast, comprehensive and verified coverage of the issues affecting our daily lives.