Shanghai eases Covid curbs in step towards ending lockdown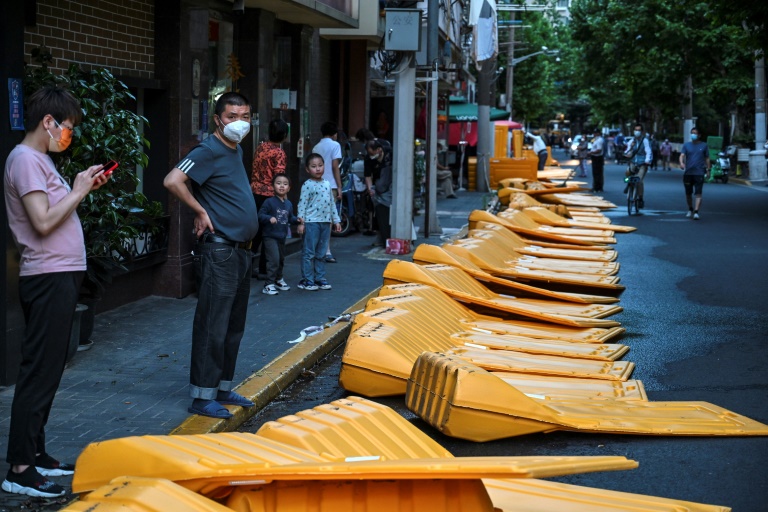 Shanghai eased a range of Covid-19 restrictions on Wednesday in a step towards returning to normal after a two-month lockdown that confined residents of the megacity to their homes and battered China's economy.
The commercial hub of 25 million people was closed down in sections from late March, when the Omicron virus variant fuelled China's worst outbreak since Covid first took hold in 2020.
After some rules were gradually relaxed over the past few weeks, authorities on Wednesday began allowing residents in areas deemed low-risk to move around the city freely.
"This is a moment that we have been looking forward to for a long time," the Shanghai municipal government said in a statement on social media.
"Because of the impact of the epidemic, Shanghai, a megacity, entered an unprecedented period of silence."
On Wednesday morning, people were seen travelling on Shanghai's subway and heading to office buildings, while some shops were preparing to open.
A day earlier, bright yellow barriers that had hemmed in buildings and city blocks for weeks were taken down in many areas.
The restrictions had hammered the economy of the city, snarling supply chains in China and abroad, and signs of resentment among residents emerged throughout the lockdown.
Deputy Mayor Zong Ming told reporters Tuesday that the easing will impact about 22 million people in the city.
Malls, convenience stores, pharmacies and beauty salons will be allowed to operate at 75 percent capacity, while parks and other scenic spots will gradually reopen, she added. 
But cinemas and gyms remain closed, and schools — shut since mid-March — will slowly reopen on a voluntary basis.
Buses, subway and ferry services will also resume, transport officials said.
Taxi services and private cars will also be allowed in low-risk areas, permitting people to visit friends and family outside their district.
– Not normal yet –
But the city government warned that the situation was not yet normal.
"At present, there is still no room for relaxation in consolidating the achievements of epidemic prevention and control," it said.
China has persisted with a zero-Covid strategy, which involves rapid lockdowns, mass testing and long quarantines to try and completely eliminate infections.
But the economic costs of that policy have mounted, and the Shanghai government said Wednesday that "the task of accelerating economic and social recovery is becoming increasingly urgent".
E-commerce professional Chen Ying said ahead of the easing that she still planned to work from home but might treat her two-year-old son to a long-awaited walk outside.
"We should have been free to begin with, so don't expect me to be deeply grateful now they've given it back to us," she told AFP.
Factories and businesses were also set to restart work after being dormant for weeks.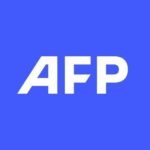 With 2,400 staff representing 100 different nationalities, AFP covers the world as a leading global news agency. AFP provides fast, comprehensive and verified coverage of the issues affecting our daily lives.
Eurozone inflation hits record, as gas crunch looms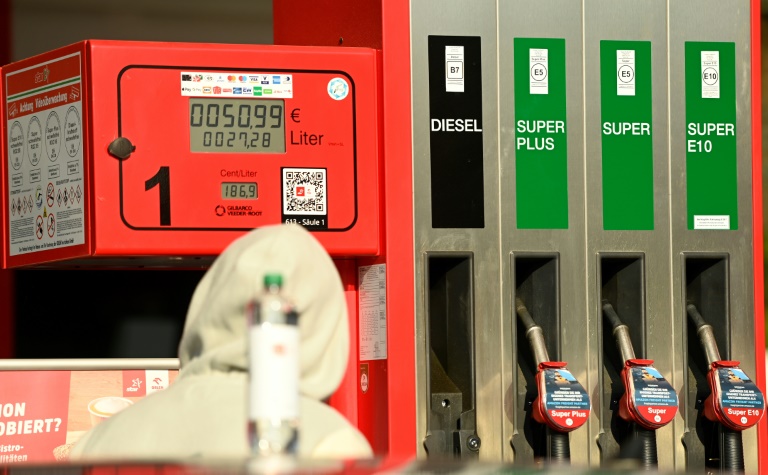 Eurozone inflation accelerated to another record high in June, official data showed on Friday, as Russia's war in Ukraine drives up energy prices and hammers the European economy.
The EU's Eurostat data agency said the increase in consumer prices in the 19 countries that use the euro reached 8.6 percent in June, leaping from the previous record of 8.1 percent a month earlier.
Consumer prices in the eurozone have hit records since November, buffeted by sky-high energy prices, which jumped by 41.9 percent over one year, caused by the fallout of Russia's invasion of its neighbour Ukraine.
But analysts also pointed to the rise in food prices, which accelerated by 8.9 percent, showing that the inflation problem was spreading through the economy.
"Historically, we have never had such a high figure for the contribution of food. It will have a big impact," said Philippe Waechter of Ostrum Asset Management.
The European Central Bank has said it will do whatever it takes to bring inflation back to its target level, with political pressure high to bring energy and food prices into check.
"With eurozone inflation now becoming more broad-based in nature, the outlook for the Eurozone for the rest of 2022 continues to look bleak," warned Pushpin Singh, Economist at the Centre for Economics and Business Research.
"This comes amid a mounting possibility of a severe gas crisis in Europe, with Russia using gas exports as a means to counter sanctions," he added.
– Rate hike –
As the conflict rages on, Russia has shown an increased willingness to cut off gas supplies to Europe, a danger that has raised the prospect of energy rationing in the eurozone to get through next winter.
Some analysts took solace in the core inflation data, which excludes energy and food prices and came in at 3.7 percent, a tiny drop from the previous month.
But this would not be enough to change the course decided at the ECB's last meeting, when policymakers agreed to the bank's first interest rate hike in more than a decade.
The quarter-point raise, set to take place at its next meeting on July 21, will raise rates from their historic lows.
"We will go as far as necessary to ensure that inflation stabilises at our two percent target over the medium term," ECB head Christine Lagarde said on Tuesday.
The ECB is being pressured by some to go faster in halting inflation and choose a path more akin to the United States where the Federal Reserve has warned it may trigger a recession to cool prices.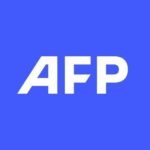 With 2,400 staff representing 100 different nationalities, AFP covers the world as a leading global news agency. AFP provides fast, comprehensive and verified coverage of the issues affecting our daily lives.
Amazon secure Champions League rights in UK for first time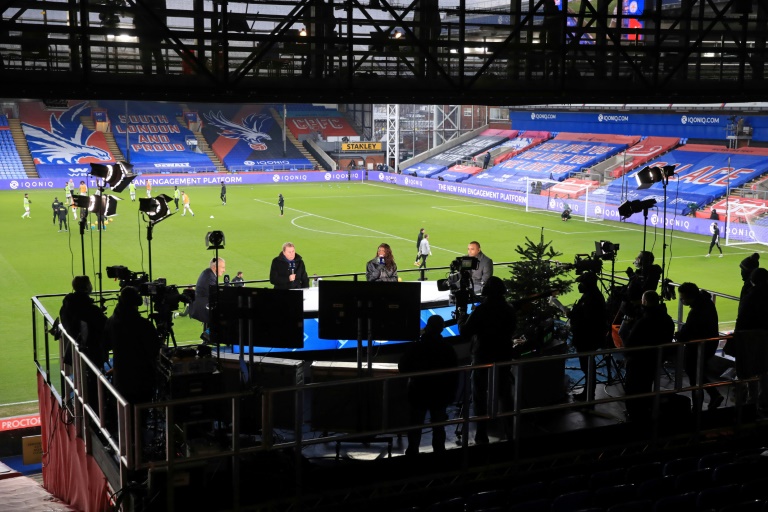 Amazon has secured live rights to the Champions League in the UK for the first time from 2024.
The technology giant will have the first pick of matches on a Tuesday, with BT Sport retaining the rest of the rights to the Champions League, Europa League and Europa Conference League.
The UK deal is understood to be worth around £500 million ($607 million) a year to UEFA for the three seasons between 2024 and 2027 — an increase of 20 percent on the current cycle.
Amazon already holds the UK rights to 20 Premier League matches per season.
"The addition of UEFA Champions League football is a truly momentous moment for Prime Video in the UK," said Alex Green, the managing director of Amazon Prime Video Sport Europe.
A new format to the Champions League will begin in the 2024/25 season with the competition expanded to 36 teams and all clubs playing eight group games.
The "Swiss Model" revamp will see the number of games in the competition overall increase from 125 to 189.
UEFA is aiming for total broadcast revenue from this cycle to reach $5 billion per season, up from the current $3.6 billion a year.
Discussions are ongoing between UEFA, the European Clubs Association and the European Leagues group over how that revenue will be divided up.
Jacco Swart, managing director of the European Leagues, has called for a fairer distribution among all European clubs to protect the competitive balance of competition.
However, Manchester United's chief financial officer, Cliff Baty, argued the top clubs deserve their greater share.
"The pie is getting bigger," said Baty. "The reason the broadcasters are paying that much money is for the product, frankly at the Champions League level."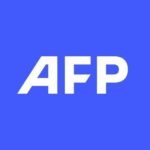 With 2,400 staff representing 100 different nationalities, AFP covers the world as a leading global news agency. AFP provides fast, comprehensive and verified coverage of the issues affecting our daily lives.
Japan warns on 'interests' after Russia gas project decree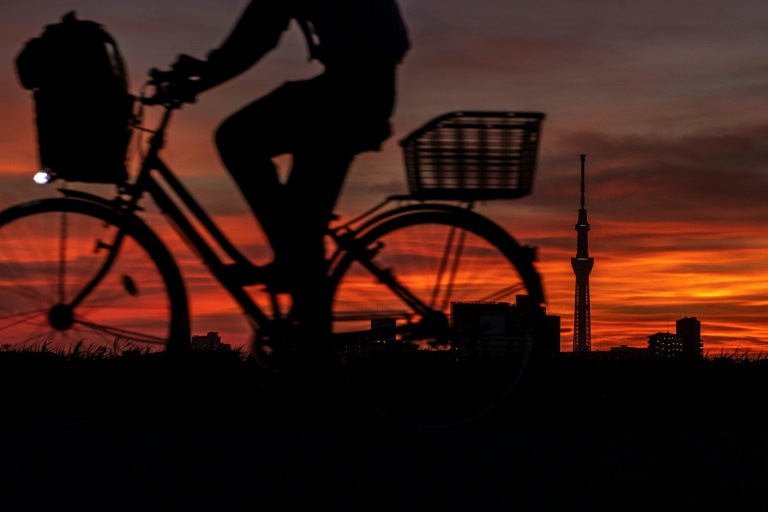 Japan's energy "interests must not be undermined", Tokyo said Friday, after Moscow issued a decree transferring operations of a key oil and gas project to a new Russian company.
Japanese trading houses Mitsui and Mitsubishi Corp own 12.5 and 10 percent stakes respectively in the Sakhalin-2 project, but the future of their investments appears uncertain after the Russian move.
The decree calls for the establishment of a new Russian operator and requires existing foreign shareholders to apply for the right to participate in the new firm, with Moscow deciding on their inclusion.
Japanese government spokesman Seiji Kihara said Friday morning that Tokyo was "closely examining the impact on liquified natural gas (LNG) imports".
"Speaking generally, we believe our resource interests must not be undermined," he added, declining to give further comment.
Later Friday, Prime Minister Fumio Kishida said the government did not think the decree "will immediately stop LNG imports," on which Japan is heavily dependent.
"We think we need to carefully monitor how the decree will affect our contract," he told reporters.
Japan's economy minister meanwhile said Tokyo would look into alternative suppliers.
"In the mid-to-long term, we will do everything we can to ensure a stable supply of energy, including through alternative procurement from LNG suppliers other than Russia, buying from the spot market, and reducing demand when necessary," Koichi Hagiuda told journalists.
He said Japan would also look into boosting renewable and nuclear energy, which remains controversial in the country after the 2011 Fukushima disaster.
The Russian decree says the move is a reaction to the "unfriendly actions" of countries that are imposing "restrictive measures" on Russia over its invasion of Ukraine.
It warns the Russian government will carry out a "financial, environmental and technical audit" of foreign stakeholders and identify any "damages" they have caused.
Those accused of such damages may be obliged to pay unspecified compensation, it adds.
Energy resource-poor Japan relies heavily on LNG imports and had previously ruled out withdrawal from the Sakhalin-2 project despite joining Western-led energy sanctions on Russia over the invasion of Ukraine.
Spokesmen for Mitsubishi and Mitsui would say only that the firms were examining the details of the decree in coordination with the government.
The other major stakeholder in the project is oil giant Shell, which has already committed to selling its 27.5 percent stake.
"As a shareholder, Shell has always acted in the best interests of Sakhalin-2 and in accordance with all applicable legal requirements," the British group said Friday. 
"We are aware of the decree and are assessing its implications," it added.
Shell in May announced it had taken a hit totalling $1.6 billion linked to Sakhalin-2.
Japan is heavily dependent on imported fossil fuels, in part because many of its nuclear reactors have been offline since the Fukushima disaster.
Russia supplies nearly nine percent of Japan's LNG demands, with Australian exports accounting for about 40 percent of the market.
Japan is currently sweltering through a record heatwave and the government has warned several times in recent days of a power crunch in the Tokyo region.
On Friday, it began a three-month period in which it is asking residents to conserve power, with fears of shortages during the summer heat.
burs-sah/bcp/rfj/ssy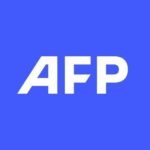 With 2,400 staff representing 100 different nationalities, AFP covers the world as a leading global news agency. AFP provides fast, comprehensive and verified coverage of the issues affecting our daily lives.