Turkey inflation spirals to nearly 70 percent in April
Turkey's official inflation rate spiralled to nearly 70 percent in April, data showed on Thursday, posing a huge challenge to President Recep Tayyip Erdogan, whose unconventional economic policies are often blamed for the economic turmoil. 
The consumer price index rose by 69.97 percent year-on-year in April compared with 61.14 percent in March, the national statistics agency said.
Erdogan insists that sharp cuts in interest rates are needed to bring down soaring consumer prices, flying in the face of economic orthodoxy. 
The collapse of the lira has pushed up the cost of energy imports and foreign investors are now turning away from the once-promising emerging market. 
Russia's invasion of Ukraine and the coronavirus pandemic have exacerbated the energy price spikes and production bottlenecks.
Turkey's annual inflation rate — the highest since Erdogan's ruling AKP party stormed to power in 2002, is largely linked to his unconventional economic thinking, analysts say. 
Erdogan has put pressure on the nominally independent central bank to start slashing interest rates. 
In April, the bank kept its benchmark interest rate steady for the fourth consecutive month, bowing to the pressure despite high inflation. 
The biggest price increases in April were for the  transport sector, standing at 105.9 percent, while the prices of food and non-alcoholic drinks jumped 89.1 percent.
– 'Fleeting trend' –
Treasury and Finance Minister Nureddin Nebati on Monday brushed aside concerns, saying that the current inflationary trend was fleeting and would "not spread over the long term and be permanent". 
"We will increase the welfare and purchasing power of our citizens over the past level," he said.
Turkey has cut taxes on some goods and offered subsidies for some electricity bills for vulnerable households but even this has failed to stem inflation.
The Turkish currency has lost 44 percent of its value against the dollar last year and more than 11 percent since the start of January. 
Erdogan's government has responded by using state banks to buy up liras in a bid to cut the currency's losses. 
There is also speculation that the central bank sells dollars to stem the lira's slide through back channels. 
Former deputy general manager of Turkey's state bank Ziraat shared information he received from the banking circles, Turkish media reported. 
"The central bank sells $2.5-3 billion a week through public banks," he was quoted as saying this week. 
Erdogan, who faces a crucial presidential vote next year, has also shifted policy to mend broken alliances with cash-rich Gulf states to draw financial support. 
Last week, he visited Saudi Arabia in a bid to reset relations since the 2018 killing of Riyadh critic journalist Jamal Khashoggi in the kingdom's consulate in Istanbul. 
Erdogan said his government agreed with Saudi Arabia to "reactivate a big economic potential". 
TikTok to launch ad revenue-sharing program for creators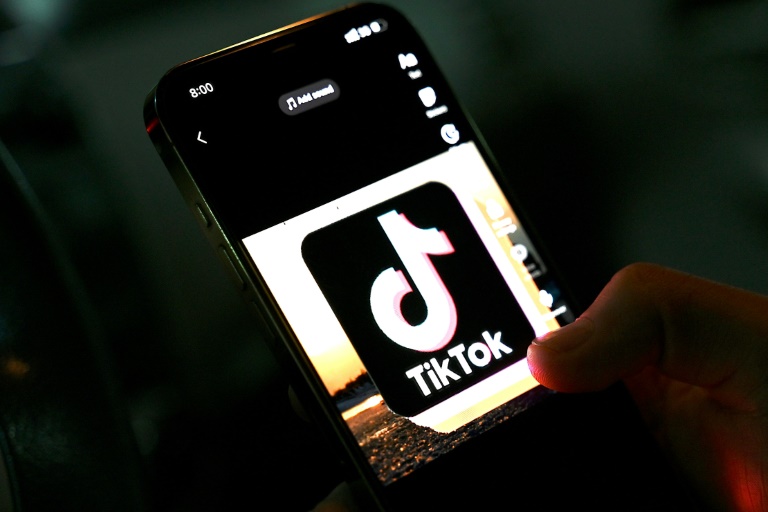 TikTok on Wednesday announced an ad revenue-sharing program with the social media platform's most prominent creators, moving closer to a model already used by its competitors.
The short-video format app has become wildly popular in recent years with more than a billion active users globally, but has been criticized for not providing a way for creators to effectively monetize content.
Under the new TikTok Pulse program, companies can place their ads next to user content in specific categories, including health, fashion, cooking, gaming and others — and creators will get a cut.
"We will begin exploring our first advertising revenue share program with creators, public figures and media publishers," the company, a subsidiary of Chinese tech firm ByteDance, said in a statement.
"We're focused on developing monetization solutions in available markets so that creators feel valued and rewarded on TikTok." 
Only accounts with at least 100,000 subscribers will be eligible for the first phase of the program, TikTok said.
The firm's North America General Manager Sandie Hawkins told tech website The Verge that Pulse will roll out in the United States in June, and that approved creators will get a 50 percent cut of ad revenue.
In 2021, TikTok generated an estimated 4.6 billion dollars in revenue, according to industry publication Business of Apps.
That figure is more than double the previous year's revenue, but remains roughly on par with competitor Snapchat, which has about 300 million daily users, according to Snapchat's data. 
Other major social networks that focus on video, such as YouTube, Instagram and Snapchat, have already implemented revenue-sharing systems.
China's Covid rules batter business confidence: EU Chamber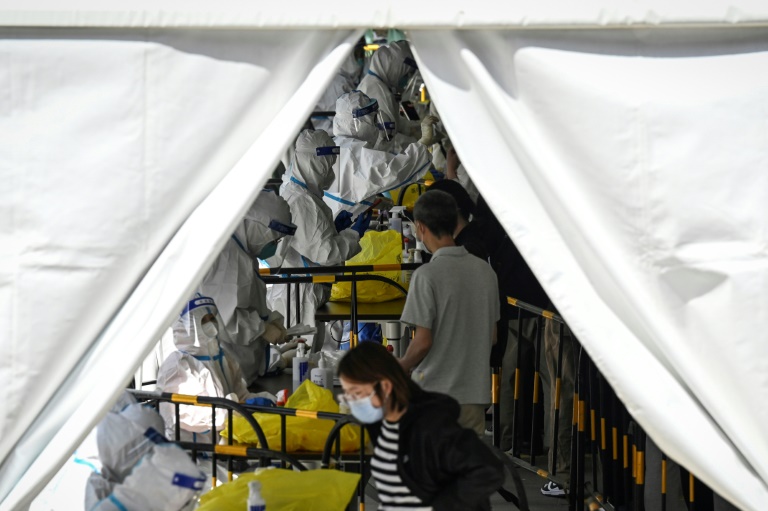 China's strict zero-Covid policy has led to a plunge in confidence among European companies operating in the country as supply chains are tangled, revenue projections fall and staff leave, according to a business group survey released Thursday.
Beijing remains wedded to its strategy of stamping out coronavirus clusters with targeted lockdowns and mass testing, even as the fast-spreading Omicron variant makes this increasingly difficult.
But the European Chamber of Commerce said in a report that the strict containment measures in dozens of Chinese cities, including the biggest Shanghai, had caused "disruption on an epic scale".
"While the war (in Ukraine) has had an impact on European businesses operating in China, Covid-19 presents a far more immediate challenge and has caused a considerable drop in business confidence," the Chamber added.
Its survey of more than 370 members was conducted in late April.
Nearly a quarter of respondents are now considering moving current or planned investments in China to other markets — more than doubling from two months ago.
Almost 60 percent of respondents decreased their revenue projections for this year, while around a third saw a drop in staffing, results showed.
Most companies also reported a negative hit on supply chains, with struggles accessing raw materials and components, or to deliver finished products.
"The Chinese market has lost a considerable amount of allure for many respondents," the report said, adding that Covid measures have made it less attractive for investment.
The Chamber said a vast majority of firms surveyed agreed with proposals to focus more on vaccinating China's entire population, allowing positive cases with no or mild symptoms to quarantine at home, and allowing mRNA vaccines to be used.
Businesses are also being bogged down by the war in Ukraine, according to the survey, with the disruption of logistics to and from Europe.
Rail freight is no longer an option and aircraft need to circumvent Russian and Ukrainian airspace — increasing distance and costs.
And "the susceptibility of operations to future shocks must be weighed, in particular the prospect of a deterioration in EU-China relations", said the report.
Hoppy and glorious: brewery bets on queen's jubilee beer rush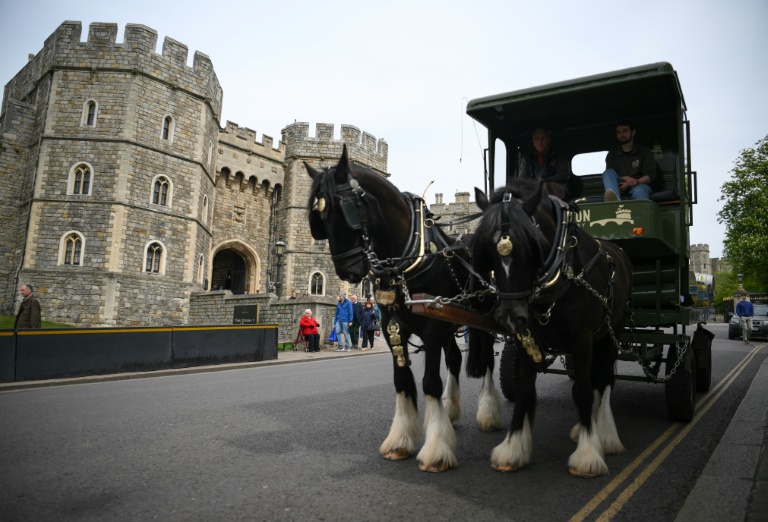 Draught horses Albert and Ivan trot down the streets of Windsor, hauling a barrel-laden cart as pubs stock up on beer ahead of Queen Elizabeth II's Platinum Jubilee and a hoped-for influx of visitors.
The two Shire breeds with black coats and feathered hooves stop to unload their cart, which later this month is set to carry Castle Hill, a beer created specially to mark the queen's 70 years on the throne.
"We call it Castle Hill because when the queen first came to the throne, the ascension was announced on the Castle Hill at Windsor," explains Will Calvert, director of the Windsor & Eton brewery, which is bathed in the sweet smell of malt and hot water.
Brewed with barley from the royal farm and hops from England and New Zealand — the two extremes of the Commonwealth which the queen heads — Castle Hill is "a very nice refreshing beer for drinking outdoors in the summer for the Jubilee" he says.
Calvert's brewery has been honoured with the "royal warrant", meaning they supply the royal household, and will start distributing their one-off Jubilee brew closer to the festivities.
The United Kingdom will mark the reign of its longest-serving monarch from June 2-5, with street parties, concerts and parades.
Britons will get two days off work and pubs will be allowed to stay open longer.
In Windsor, just west of London, a parade, fireworks and a giant picnic within the famed castle's park are planned. The town centre is bedecked with British Union flags and banners announcing the festivities.
"I think we're going to be very busy especially if the sun is shining," said Denisa Hucinova, 35, who manages The Boatman pub on the banks of the River Thames, just below the castle.
"We expect to have lots and lots of tourists and every local person will come here."
"We're looking forward to that. This is a great celebration. 70 years — it's amazing, isn't it? I'm glad that this day comes and that we can all witness it," she said, after putting the barrels away and patting the horses.
For the town's shops and pubs, the four days of festivities should provide plenty of business after the lean years of the pandemic.
"The years of Covid were difficult for our business as they were for anybody in hospitality in the UK and around the world," said Calvert.
"Occasions like this are good for us, because they give us a chance to trade and showcase our beers and get out to the world."
– 'More customers' –
Tourists have returned to Windsor, but with less money, laments Muthucumara Samy Kesavan, manager of the House of Gifts souvenir shop, perfectly positioned just metres (yards) from the castle.
"Business after the pandemic is slightly picking up, it is not normal yet. It is still very quiet," he said, hoping the jubilee will bring in a wave of customers. 
"The spending is not normal yet but we hope it will improve. Especially in a month or so."
Inside his shop, the queen's face is printed on tea towels, cloth bags, T-shirts and tea cups. 
Mugs honouring the queen's grandson Harry, who married Meghan Markle at Windsor in 2018, are on sale at a reduced price, unwanted by customers since he left royal life and moved to the United State.
The queen remains by far the most popular royal, according to opinion polls and souvenir shop sales.
"I like her very much. I love her," said Kesavan. 
"And I saw her a few times, once in Windsor and a couple of times in London".
The British public still adores the queen, in the twilight of her reign, despite scandals that have engulfed her family, including her son Andrew's association with deceased paedophile Jeffrey Epstein.
"She's marvellous, she's built a whole life for the country and the people of the country," said Sandra Pinder, 61. "She worked so hard, there is nobody like her."
"All the tours she's done to promote the country and she does bring a lot for tourism," said Pinder, accompanying her granddaughter to see the Changing of the Guard at Windsor.
"We love the queen. We all love the queen in the family… She's 96 years old now. The proof is in the pudding, as we say in England."