'Unique in the world': France's Dijon opens gastronomy complex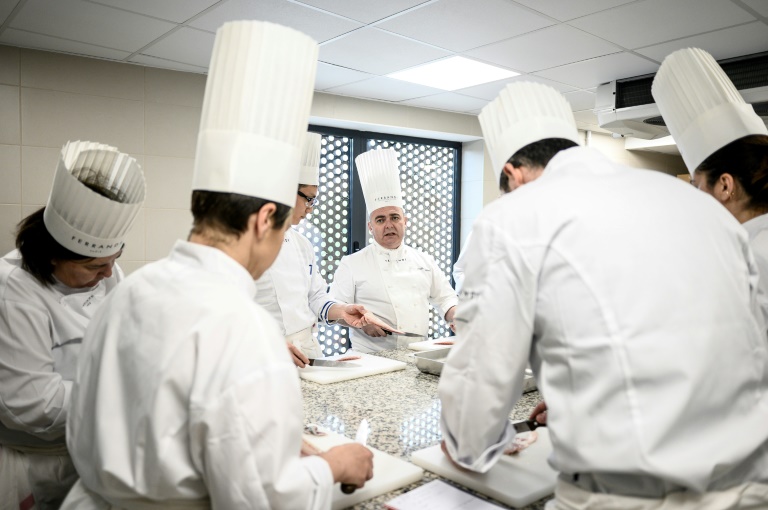 Devotees of French food and wine can flock to a new temple following the opening Friday of a gastronomy and wine complex in the capital of France's central Burgundy region, Dijon. 
"It's astounding. It's a marriage of gastronomy, wine, culture and education," said former French president Francois Hollande during whose tenure the project was launched.
"It's not unique in France. It's unique in the world," he added at the inauguration. 
The city famed for its mustard and rolling vineyards hopes to lure one million visitors a year to the site resembling a village with expositions, a culinary school, shops, restaurants and even a cinema.
"I have no doubt that one million is a completely attainable objective," Socialist Dijon mayor Francois Rebsamen told AFP, adding that Dijon boasted 3.5 million annual visitors before the Covid-19 pandemic hit. 
The project began after UNESCO added the "French gastronomic meal" to its intangible cultural heritage list in 2010. 
The inclusion on the prestigious list sparked the launch of sites in Paris, Lyon, Tours and Dijon designed to showcase different aspects of the country's rich food and wine culture. 
Meals are a big deal in France, where 2,000 books on wine or cooking are published every year.
The French will typically sit down together to tuck in unlike Americans "who often eat standing next to the kitchen counter" and alone, says Tours University sociologist Jean-Pierre Corbeau. 
The gastronomic meal is "this ritual good food that brings together the French to celebrate the good life together", said European Institute for the History and Cultures of Food founder Francois Chevrier in his book on the Dijon complex.
-'Experimental kitchen'-
The massive Dijon site spreads across 6.5 hectares and combines modern structures with buildings with glazed tiles from the mediaeval times. 
"We wanted to enhance the existing heritage while adding contemporary architectural touches to it," architect Anthony Bechu said.
The overall project cost 250 million euros ($265,000) with the private sector financing 90 percent.
Visitors can meander through four sections on the history of French meals, baking, Burgundy's vineyards and the art of cooking.
Once an appetite is worked up, tourists can eat to their heart's content in two restaurants run by triple-starred chef Eric Pras.
And they can wash the meal down with wine from a cellar that offers "one of the widest selections in the world, with 250 wines by the glass among more than 3,000 references," according to its director Anthony Valla.
The site also includes a butcher's shop and a bakery, an "experimental kitchen" offering demonstrations and workshops, and a branch of the world-renowned Ferrandi culinary school. 
Such a huge project has raised some eyebrows, especially after the Lyon site closed down only nine months after its inauguration. 
"We learned our lesson from the failure of Lyon, which offered something a little down-market and very expensive," Dijon mayor Rebsamen said.
The Dijon site includes "a whole cultural and heritage section that is free", he added. 
The French-style meal is in danger because "people think cooking is a waste of time", according to Paris-Sorbonne professor Jean-Robert Pitte. 
Pitte is one of the architects of the campaign that led to the UNESCO inscription, designed to restore "the taste for cooking".
He believes "eating well is not superfluous, but necessary for health, sociability, the economy and culture".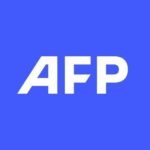 With 2,400 staff representing 100 different nationalities, AFP covers the world as a leading global news agency. AFP provides fast, comprehensive and verified coverage of the issues affecting our daily lives.
Ukrainian jobseekers collide with German language barrier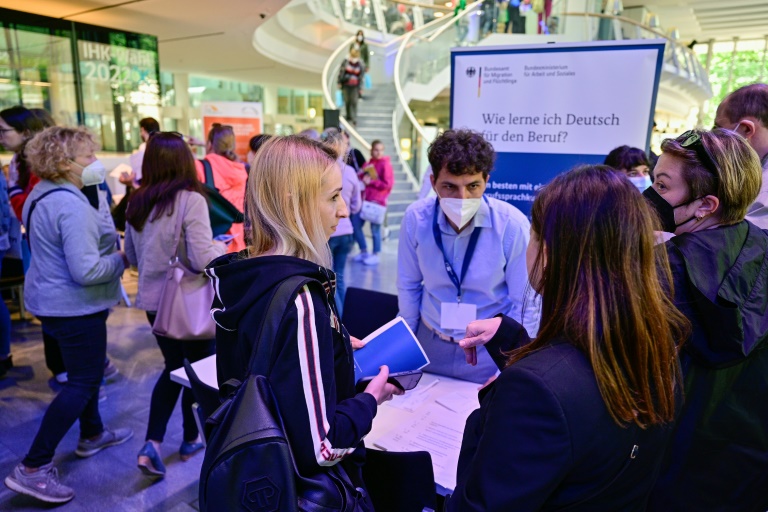 Ganna Nikolska comes back dejected from the stand of an insurer ready to hire Ukrainian refugees in Berlin: "I don't speak German," she explains in halting English.
The 42-year-old trained doctor fled Kharkiv in eastern Ukraine in March "with her backpack and her daughter", her sister Olena Nikitoshkina, 36, who speaks fluent German, told AFP.
Nikolska would like to stay in Germany, but is having trouble finding work in her field "because her degree would need to be recognised and she'd need to speak German but that takes a long time", Nikitoshkina said.
Around 1,000 Ukrainian new arrivals showed up this week at the stands of companies gathered at the Berlin Chamber of Commerce and Industry (IHK) for a job fair.
Three months after the start of the Russian invasion of Ukraine which touched off a mass exodus of more than six million people, Germany has taken in more Ukrainians than any other nation apart from the bordering countries, according to the United Nations.  
German authorities estimate that more than 700,000 people have arrived from Ukraine since February 24, without knowing how many have continued on to third countries. 
– Manpower shortage –
In Berlin, some 44,000 Ukrainians have applied for a permanent residence permit. 
Following the hectic first few weeks getting settled, the refugees — the vast majority of them women — now aim to integrate and earn a living. 
A wide range of around 60 employers including hotels, private clinics and construction companies took part in the job fair, said Yvonne Meyer of the IHK.
As Europe's biggest economy with its ageing population and low unemployment faces a manpower shortage across many sectors, Ukrainian newcomers are seen as an attractive option in industry, retail jobs and healthcare.
The Institute for Employment Research at Germany's Federal Employment Agency reports that there are currently 1.69 million jobs unfilled in the country — a new record.
"We are still searching for personnel so it's a very good opportunity for us," a recruiter from the Berlin street cleaning service (BSR) said at the fair. 
Some companies including the Grill Royal group of upscale restaurants and Policum health clinics have started offering new staff German courses.   
But none of the jobs that interest Yuliia Bokk provide this possibility.
"It's not enough that I speak English. I ask everybody and they all say to me 'learn basic German and come back'," said the 24-year-old woman, who had a good job in retail back in Kyiv.
– The Syrian precedent –
Bokk nevertheless considers herself lucky to be in Germany.
Since June 1, Ukrainian refugees have been able to benefit from state assistance of up to 449 euros ($481) per month and are registered with the social security service.
She has also started a free "integration course" offering a six-month introduction to the German language and culture. Around 80,000 Ukrainians have already been enrolled, according to the Office for Migration and Refugees (BAMF).
"The courses are very in demand and because a lot of refugees arrived in Germany in 2015 from Syria or Afghanistan, the structures were already in place," said Martin Eckermann, a consultant at the BAMF. 
In 2015, Germany left its borders open to more than one million people fleeing war and misery so the number of asylum seekers working in Germany has increased more than sixfold since then.
Daria Tatarenko, a 23-year-old with a degree in management and energy sector economics, applied for a job at a bakery "because you don't need to speak German". 
It's a temporary solution for the young woman who fled Kyiv in March.
"I feel gratitude for the German people because they helped us a lot, but I want to go home when the war is over. Because it is my home, it is my country," she said.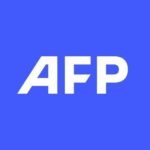 With 2,400 staff representing 100 different nationalities, AFP covers the world as a leading global news agency. AFP provides fast, comprehensive and verified coverage of the issues affecting our daily lives.
Managing inventories a pandemic headache for US businesses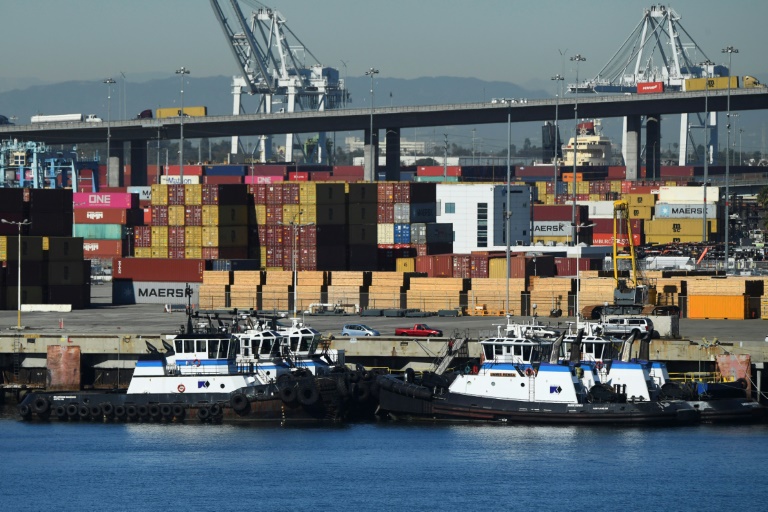 More than two years into the Covid-19 pandemic, American businesses are still struggling to manage their inventories in a feast-or-famine cycle caused by fickle consumer demand.
"We have way too much inventory right now," said Ginny Pasqualone, chief executive of Sparkledots, a children's clothing manufacturer.
"It's important that we have a large selection of merchandise that our clients can choose from," she said, but store traffic has been hit by inflation concerns, with some customers "very scared that they're not going to survive another recession." 
For now, Sparkledots is holding more goods in inventory, but that ties up company capital and limits its ability to add to its 18-worker staff.
"It sucks our growth for the future," Pasqualone said.
Such is the dilemma affecting businesses of all sizes. 
Large store chains like Walmart, Target and Macy's have acknowledged in recent weeks that they misread consumer patterns, leaving them with excess supplies of appliances, casual clothing and bicycles.
Bicycles were a hot commodity early in the pandemic, prompting surprisingly large orders, said Wayne Sosin, owner of Worksman Cycles, a New York manufacturer best known for its tricycles. 
"Retailers bought whatever they could as if bike sales would continue to have unprecedented demand," Sosin said. "It was so obvious to me that (this) would not last."
Still, Sosin said demand remains strong in some parts of the business, placing stress on supplies of some key bicycle parts.
– Unexpected shift –
Torrid consumer demand since 2020 fueled by government pandemic relief programs has led to product shortages and backlogs in seaports.
"The business can no longer count on the idea that you're going to have this easy, just-in-time inventory and that you can only keep stock on hand that you need," said Phil Levy, an economist for logistics company Flexport. 
Companies are unsure how much the outsized buying during the pandemic will persist and for which goods.
"The way we tend to predict things is by looking at past patterns," Levy said. "But we don't have data on how the consumers behaved during the five recent major modern pandemics."
In the most recent quarter, the big-box chain Target saw sales of appliances, clothing and other goods slow as consumers shifted spending to travel and other service-oriented consumption.
"We didn't anticipate the magnitude of that shift," Target Chief Executive Brian Cornell said on an analyst conference call.
As a result, Target had bought too many televisions and too much outdoor furniture.
Similarly, department-store chain Macy's was caught off guard by a 20 percent drop in sales of casual clothing and housewares in the most recent period, compared with the prior quarter.
At the same time, "supply chain constraints relaxed," unexpectedly boosting deliveries of merchandise, said Macy's Chief Executive Jeffrey Gennette.
– 'Wildcards' –
Retailers have adopted different strategies for dealing with a glut of goods.
Target has moved some of its goods outside of stores into temporary storage facilities, while liquidating seasonal merchandise no longer in demand.
Others plan to offer more discounted items. Apparel chain Urban Outfitters expects promotions to increase "not just in the second quarter, but throughout the year and into the holiday season," said Chief Executive Richard Hayne.
The consumer remains the "wildcard," said Brian Yarbrough, an analyst who follows consumer companies at Edward Jones.
Demand for goods has remained fairly robust even as consumers spend more on services and contend with inflation, Yarbrough said.
Among other unknowns is the state of ocean shipping between Asia and the United States. Will ports on the US West Coast again struggle with delays, or even a possible strike due to high-stakes labor negotiations this summer?
"How long will it take to ship freight from Asia to the US to have stuff on the shelves this fall?" wonders Levy. "You just don't know."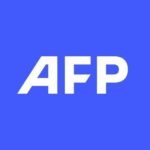 With 2,400 staff representing 100 different nationalities, AFP covers the world as a leading global news agency. AFP provides fast, comprehensive and verified coverage of the issues affecting our daily lives.
5 killed, at least 100 injured in Bangladesh depot fire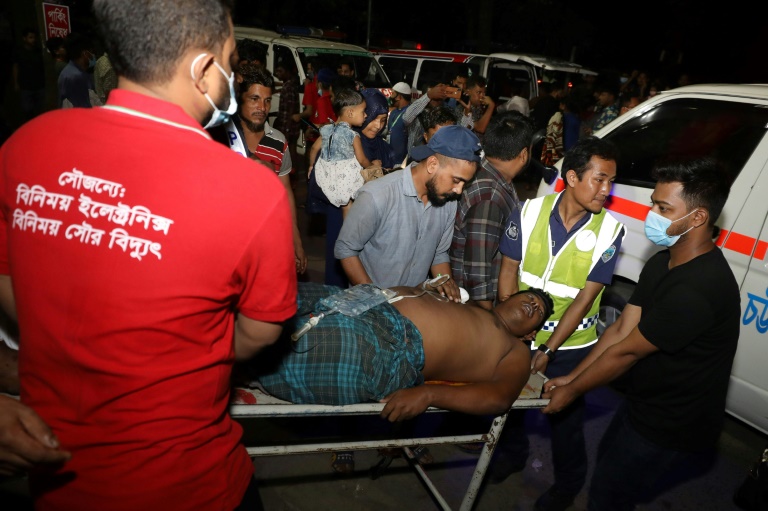 At least five people died and some 100 were injured after a massive fire tore through a container depot in Bangladesh's southeastern town of Sitakunda, officials said Sunday.
The fire broke out at an inland container storage facility just 40 kilometres (25 miles) outside of the country's main sea port of Chittagong shortly before midnight, fire service official Jalal Ahmed said.
Multiple firefighting units rushed to the depot to douse the fire when a massive explosion rocked the site, injuring scores of people, including firefighters.
Chittagong's chief doctor Elias Chowdhury told AFP that at least 5 people were killed and some 100 were injured. 
Of the injured, some 20 people were in critical condition with burns covering between 60 to 90 percent of their bodies.
Emergency crews were still working to put out the fire Sunday morning, and local hospitals, including military clinics, were treating the injured.
Ruhul Amin Sikder, spokesman for the Bangladesh Inland Container Association (BICA), said some of the containers at the 30-acre private depot contained chemicals, including  hydrogen peroxide.
The director of the facility, called B.M. Container Depot, Mujibur Rahman said the reason behind the fire was still unknown. He added the facility employs some 600 people.
In 2020, three workers were killed after an oil tank exploded in another container depot in the neighbouring Patenga area.
There are 19 private inland container depots in the South Asian nation handling the country's exports and a large chunk of import goods.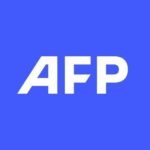 With 2,400 staff representing 100 different nationalities, AFP covers the world as a leading global news agency. AFP provides fast, comprehensive and verified coverage of the issues affecting our daily lives.