Why South America's breadbasket isn't the answer to global wheat crisis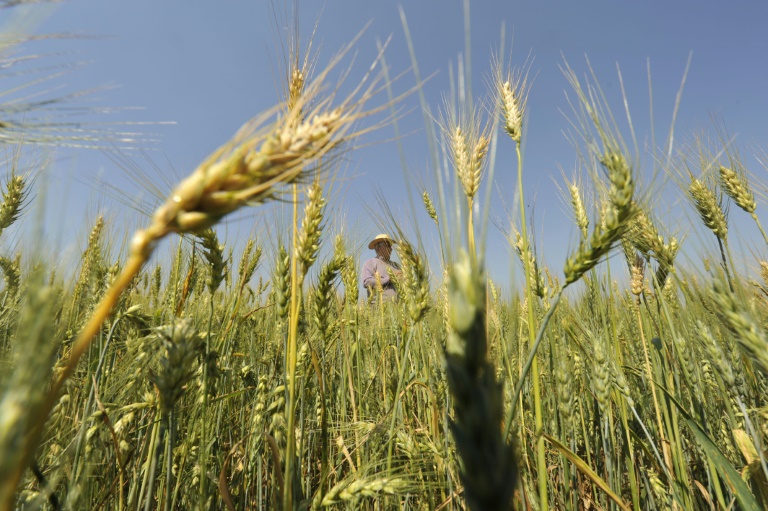 As the world faces a growing food crisis provoked by Russia's invasion of Ukraine, many have looked to South America's "breadbasket" — major wheat producers Brazil and Argentina, along with Uruguay and Paraguay — as a possible solution.
But experts and analysts say a variety of factors — climate, cost, domestic needs — make such a solution highly unlikely.
Russia and Ukraine alone produce 30 percent of the world's wheat supply.
Moscow's military offensive in Ukraine and subsequent sanctions on Russia have disrupted supplies of fertilizer, wheat and other commodities from both countries, pushing up prices for food and fuel, especially in developing nations.
A suspension of India's exports have further exacerbated the problem.
Here's a look at the major wheat producing countries in South America, and how they might, or might not, be able to help alleviate the crisis:
– Brazil: higher yield, but big needs at home –
Agricultural giant Brazil is due to increase its wheat crop coverage by between three and 11 percent this year, according to Embrapa Wheat, a state-run research unit affiliated with the Brazilian agriculture ministry.
Record prices, surging demand and the "expectation of favorable weather, strengthen the projection of an increase in the planted area" from 2.7 million hectares in 2021 (6.7 million acres) to a little over three million in 2022, said Embrapa Wheat.
But the country of 213 million people is already unable to meet domestic demand — estimated at 12.7 million tons a year, and rising.
Internal logistical and transport costs have pushed many farmers, particularly in the south, to favor exporting, thus ramping up the need to import.
Brazil is actually the world's eighth largest importer of wheat, most of which (87 percent) comes from Argentina.
– Argentina: lack of water reserves –
Argentina, home to 45 million people, is also traditionally a major wheat producer — but current climatic conditions are unfavorable, meaning it is unlikely to help fill the global void.
"We expect about an eight percent drop in the land area planted with wheat," Tomas Rodriguez Zurro, an analyst at the Rosario grains exchange, told AFP.
That amounts to a drop from 6.8 million to 6.3 million hectares, due mostly to a drought affecting the country, Rodriguez Zurro explained.
"In general, we plant wheat to then plant soybean, but the water reserves are very low, so the producers don't want to risk planting wheat in case it reduces the humidity reserves even more" for subsequent plantings, said Rodriguez Zurro.
On top of that, farmers say they will use less fertilizer due to soaring prices — another factor limiting production, the analyst said.
Russia is the world's largest exporter of fertilizers with more than 12 percent of the global market, but its sales have been virtually paralyzed by sanctions.
– Paraguay and Uruguay: small global impact –
Both Paraguay, a country of 7.5 million, and Uruguay (population: 3.5 million) enjoy good wheat yields — but they have a much smaller global impact and neither expects to increase production. 
"Wheat production is expensive, very expensive," said a source at Uruguay's agriculture ministry.
Farmers there expect a yield "similar to last year, or slightly higher," the source said — a total that should satisfy domestic demand and allow exports to remain at roughly one million tons a year.
In Paraguay, production should also remain stable, according to Hector Cristaldo, president of Paraguay's farmers' union, but he added: "Our volumes are not significant on the world stage."
Paraguay consumes 700,000 tons and exports as much again, almost exclusively to Brazil.
In mid-May, when India banned exports, wheat reached a record price of 438.25 euros ($456.68) per ton in European trading.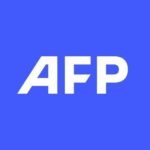 With 2,400 staff representing 100 different nationalities, AFP covers the world as a leading global news agency. AFP provides fast, comprehensive and verified coverage of the issues affecting our daily lives.
Protesters reject Ecuador president's 'insensitive' fuel price cut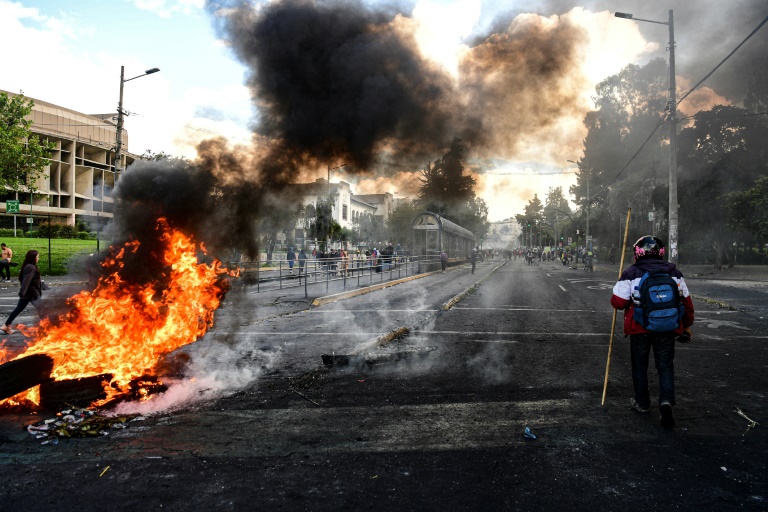 Indigenous protesters in Ecuador vowed Monday to continue a disruptive country-wide protest against high living costs, rejecting a fuel price cut announced by the government as insufficient and "insensitive."
President Guillermo Lasso on Sunday announced a 10-cents-per-gallon reduction in fast-rising diesel and gasoline prices that sparked the uprising, now in its 15th day and severely hampering the oil-dependent economy.
The cut was not nearly as much as protesters had demanded, and the powerful Confederation of Indigenous Nationalities of Ecuador (Conaie), which has been blockading roads and occupying oil wells since June 13, said the gesture was "not enough, it is insensitive."
It showed, said a Conaie statement signed by its leader Leonidas Iza, that the government "does not sympathize with the situation of poverty faced by millions of families."
The group added: "Our struggle is not over."
Indigenous people make up more than a million of the South American nation's 17.7 million people, and Conaie is credited with unseating three presidents between 1997 and 2005.
Fuel prices, which are subsidized in oil-producing Ecuador, have risen sharply since 2020, almost doubling for diesel from $1 to $1.90 per gallon and swelling from $1.75 to $2.55 for gasoline.
Conaie wants the price to be lowered to $1.50 per gallon for diesel and $2.10 for gasoline.
– 'Critical' level –
An estimated 14,000 protesters are taking part in a nationwide show of discontent against rising hardship in an economy dealt a serious blow by the coronavirus pandemic.
Most of the ire is concentrated in the capital Quito, where some 10,000 people are gathered, mainly from other parts of the country.
Other than fuel price cuts, the protesters also want jobs, food price controls, and more public spending on healthcare and education.
The action has been costly, with losses of some $50 million per day to the economy, and production of fuel — Ecuador's biggest export — halved from about 520,000 barrels per day, according to the energy ministry.
Hundreds of wells are besieged.
On Sunday, the ministry said oil production had reached a "critical" level and could be halted entirely within 48 hours if the protests continued.
Ecuador's economy is highly dependent on oil revenues, with 65 percent of output exported in the first four months of 2022.
The demonstrations have also crippled transportation, with roadblocks set up in 19 of the oil-rich country's 24 provinces, blocking the delivery of food and flowers — another key export — and dealing a blow to tourism.
Shortages are already being reported in the capital, where prices have soared and irate workers and shopowners have launched counter-protests against the disruption of their lives and livelihoods.
– 'Full force' –
Lasso, an ex-banker who took office last year, finds himself in a tough spot between the protesters and politicians who blame him for the drawn-out standoff.
At the request of opposition parties, parliament started an impeachment hearing for the president over the weekend, suspended until Tuesday.
Once the hearings conclude, MPs will have 72 hours to vote.
Impeachment would require 92 of the 137 possible votes in the National Assembly, where the opposition holds a fragmented majority.
Seeking to appease protesters, Lasso on Saturday lifted a state of emergency that had been in place in six provinces, with Quito under a night-time curfew.
In two weeks of protests to date, five people have died in clashes with police, and hundreds have been injured on both sides.
International organizations and rights bodies have called for an end to the violence, while Pope Francis on Sunday urged "dialogue."
Both sides have accused each other of intransigence, and Lasso insisted Sunday that those seeking a peaceful settlement would find an "outstretched hand."
However, "those who seek chaos, violence and terrorism will face the full force of the law," the president said.
Iza told followers Sunday in Quito that protesters will gather anew on Monday "to continue fighting in the streets."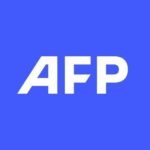 With 2,400 staff representing 100 different nationalities, AFP covers the world as a leading global news agency. AFP provides fast, comprehensive and verified coverage of the issues affecting our daily lives.
Criminal lawyers in England and Wales stage pay strike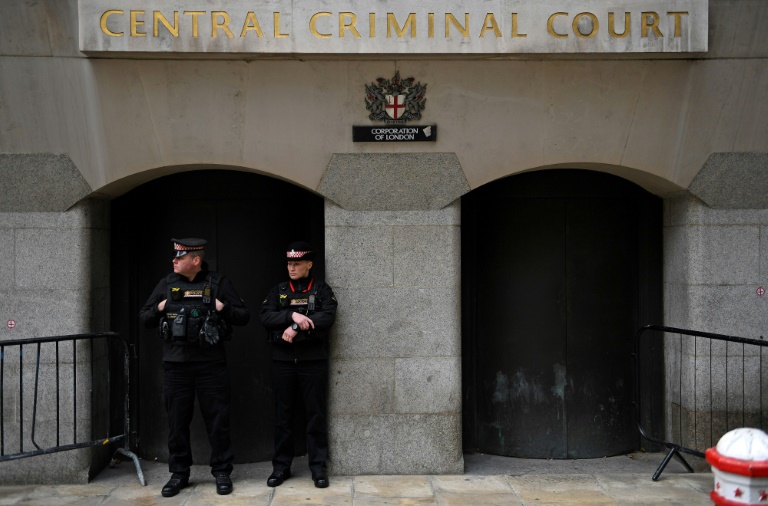 Senior criminal lawyers in England and Wales on Monday went on strike in a dispute over pay, just days after rail workers staged stoppages and other sectors threatened industrial action.
Barristers have threatened a series of walkouts over the coming weeks and to refuse to accept new cases or cover for colleagues as part of the action.
The action fuels fears of a "summer of discontent" as a growing number of key worker groups demand pay rises to combat rising inflation, which has hit 9.1 percent — a 40-year high.
In London, several hundred barristers — some dressed in their trademark horsehair wigs and black gowns — staged a picket outside the Central Criminal Court, known as the Old Bailey. Other lawyers staged similar actions in five other cities including Cardiff and Manchester.
Some held up placards reading "£12,200 median income in first three years, 300 left last year", in a reference to the pay of the most junior barristers, many of whom are leaving the profession.
Justice Minister Dominic Raab — a former lawyer — hit back, saying the strike action was "regrettable" and would "only delay justice for victims".
But the lawyers say the strikes are vital to prevent the already creaking criminal justice system hit by cuts and Covid backlogs from grinding to a halt.
– 'Horrendous' –
Sarah Jones — a senior barrister or Queen's Counsel (QC) — said unless action was taken now "in five years time there won't be a criminal justice system… there simply won't be anyone to prosecute and defend.
"It means that people who are victims will not have specially trained experts fighting their corner and those accused will not have representation and the system will fail," she told AFP.
Criminal lawyers are calling for an immediate minimum 15-percent increase to the pay they receive when carrying out state-funded legal aid work.
The legal aid system is designed to ensure access to lawyers for defendants on low incomes.
The government has pledged to implement a proposed 15 percent increase with conditions attached later this year.
But barristers say that is too late and will mean there is no increase in their incomes until late 2023.
They say that unlike lawyers involved in more lucrative commercial legal work they earn very little per hour because years of underfunding has left the system struggling to cope.
Jones said recruitment problems were "horrendous" and even those who did join often left after a few years because they "cannot afford to pay their bills, because they cannot see a future".
– Nurses, teachers –
Mark Watson, assistant secretary of The Criminal Bar Association (CBA), which represents barristers in England and Wales, said it was a misconception that lawyers especially at the start of their careers were well paid.
A criminal barrister would be paid £124 ($152) for a hearing but that would often require many hours of preparation as well as travel which was often not reimbursed, he said.
The CBA says its strike action will last four weeks, with stoppages increasing by a day each week until a five-day strike beginning on July 18.
Last week, tens of thousands of rail workers staged three one-day walkouts over pay and job security.
The NEU teaching union is threatening to consult members on possible strikes later in the year if their demands are not met.
National Health Service staff are also demanding higher pay. 
In a vote in December, members of the Royal College of Nursing — which includes nurses, midwives and healthcare assistants — said they would be prepared to take strike action.
A failure to secure a 50-percent turnout, however, meant it could not take place.
Public sector union Unison, meanwhile, this month said some of its members in frontline NHS roles but employed by a private company in northwest England had "overwhelmingly" voted to strike in a dispute over pay and holidays.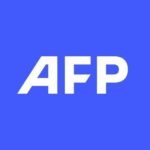 With 2,400 staff representing 100 different nationalities, AFP covers the world as a leading global news agency. AFP provides fast, comprehensive and verified coverage of the issues affecting our daily lives.
'Greenwashing': a new climate misinformation battleground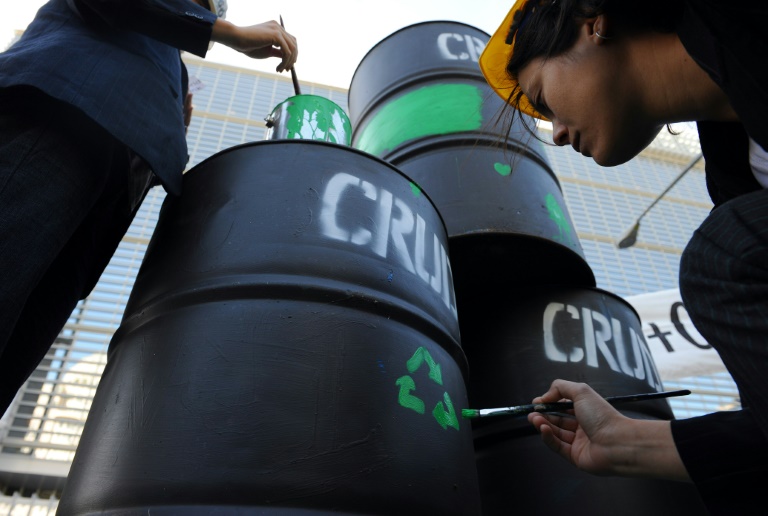 Fossil fuel firms are misleading the public about their moves to cut greenhouse gases and curb climate change — and social media are hosting ads that perpetuate this "greenwashing", researchers say.
AFP Fact Check took an in-depth look at how this is happening. The full report, including lobbying and communications fact boxes on 10 top oil and gas companies, is at http://u.afp.com/wDuA.
– Talking the talk –
Many companies have vowed to reach the "net zero" level of greenhouse gas emissions needed to keep global warming below 1.5 degrees Celsius under the Paris climate accords, the threshold established by scientists for avoiding the worst impacts.
At the same time, research shows, they are advertising and lobbying for more drilling and burning of the fossil fuels that are heating the Earth's surface.
Leaders and businesspeople agree that changing how we warm our homes and power industries is no simple task.
But critics say the gap between slogans and action undermines meaningful efforts to cut emissions.
In a study published by the open-access science journal PLOS, scientists analysed the gap between talk and deeds on climate and low-carbon energy by four big oil companies: BP, Shell, ExxonMobil and Chevron.
Their green strategies "are dominated by pledges rather than concrete actions," concluded the study, under lead author Mei Li of Tohoku University in Japan.
"Until actions and investment behaviour are brought into alignment with discourse, accusations of greenwashing appear well-founded."
A search on the Facebook pages of big oil and gas firms and the social platform's Ad Library shows that companies are posting green slogans while also running ads urging customers to "fill up your tank" or win "a year's worth of gasoline".
Contacted by AFP, the companies detailed plans to develop lower-carbon energy sources and measures such as carbon capture and storage — a method currently not advanced enough to be very helpful, according to the International Energy Agency (IEA).
ExxonMobil and Chevron spokespeople insisted that due to energy demand, the scenarios foreseen by the Paris deal and the IEA mean fossil fuels will have to play a part in the transition.
–  Walking the walk –
Watchdogs also see greenwashing in environment-friendly but limited gestures by firms that campaigners say distract attention from their climate-harming operations.
Digital monitor Eco-Bot.net monitors cases where an online post "selectively discloses the company's credentials or portrays symbolic actions to build a friendly brand image."
It flagged ads and posts on protecting silkworms (Mexican cement firm Cemex), frogs (gas firm TransCanada), possums (Eletronuclear, subsidiary of Brazilian power firm Eletrobras), forests (various companies, including Spanish oil company Repsol) and one by US giant ExxonMobil on recycling fishing ropes in Patagonia. 
New York-based greenwashing researcher Genevieve Guenther told AFP the key is to measure pledges against two standards: the UN Intergovernmental Panel on Climate Change's (IPCC) net-zero date of 2050 and the IEA's clean 2021 energy transition roadmap.
The latter says that to meet the 2050 target there would have to be "no investment in new fossil fuel supply projects" from now on. Any company planning new investments while also trumpeting net zero targets, Guenther said, is guilty of greenwashing.
– Delaying tactics –
An analysis by London-based research group InfluenceMap showed the five biggest publicly traded oil and gas companies spent $1 billion over three years to push misleading climate messages on Facebook.
Such amounts are small compared to the billions in revenues of Big Tech and Big Oil — for the latter, the two biggest US companies swung into combined profits of over $38 billion in 2021.
But pushing messages via social media has an outsize impact, said Melissa Aronczyk, an associate communications professor at Rutger University who has co-authored several studies on the subject.
"It is very easy and inexpensive to produce ads and campaigns for social media that can have a massive effect," she told AFP. 
Facebook says it monitors ads for misleading content just as it does with other forms of information on its platforms.
InfluenceMap analysed thousands of documents "to build up a very detailed picture of how major companies and industry groups are engaging on climate policy and how they are trying to influence debate," said program manager Faye Holder.
"This greenwashing is essentially a tactic to delay government regulation. It also has the potential to mislead the public, by convincing them that action is already being taken on climate while Big Oil continues to lobby behind the scenes for new oil and gas development."
In the United States, a Democrat-led committee has been hounding the big oil firms over their lobbying.
"Much of the lobbying has been indirectly done, cleverly, skilfully, cynically done by industry trade groups that have been formed by these companies," Democratic congressman John Sarbanes told the committee on February 8.
"It is often very hard to disentangle the web of relationships and the sources of funding."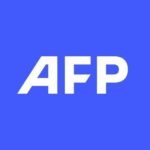 With 2,400 staff representing 100 different nationalities, AFP covers the world as a leading global news agency. AFP provides fast, comprehensive and verified coverage of the issues affecting our daily lives.