Zimbabwe rallies allies to push for legal ivory trade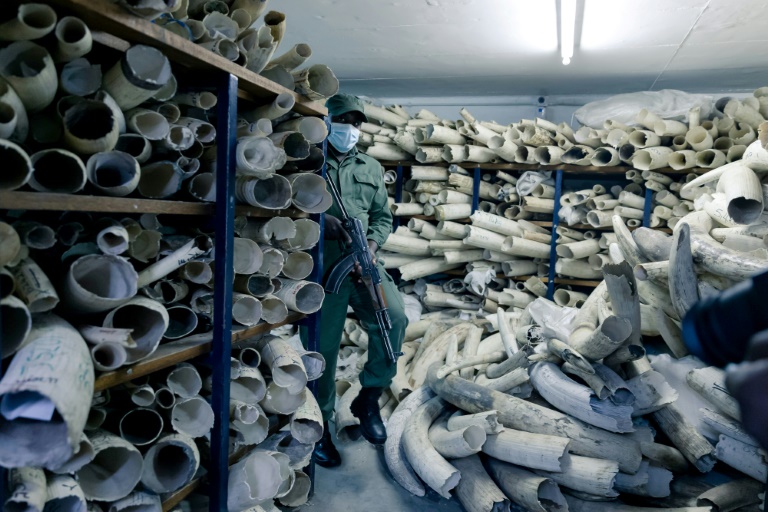 Zimbabwe will this week press a drive to legalise the ivory trade, inviting officials from 15 nations to meet in a national park that's a beacon of success in protecting elephants.
Hwange National Park is overflowing with elephants, which now routinely wander outside the boundaries to feed, sometimes running into deadly conflicts with people living in the surrounds.
Zimbabwe and its neighbours in southern Africa have seen their elephant herds thrive in recent years and are now home to about 70 percent of the continent's elephants.
That's a markedly different story than in the rest of Africa, where poaching and habitat loss have seen numbers declining.
Zimbabwe, by contrast, is home to 100,000 elephants — nearly double the number that conservationists say the country's parks can support.
Elephants require vast areas for feeding. Even Hwange, a park nearly half the size of Belgium, isn't big enough to support its population.
Zimbabwe and other countries with large herds say they're left protecting vast stockpiles of ivory they can't sell to raise funds for either conservation work or to support communities affected by the growing elephant numbers.
"These are pertinent issues that are difficult to address in a balanced manner," Tourism and Environment Minister Mangaliso Ndhlovu said in a statement.
Zimbabwe last week urged European ambassadors to allow a one-off sale of $600 million worth of elephant ivory, kept in a warehouse outside central Harare.
International trade in ivory and elephants has been banned since 1989 under the Convention on International Trade in Endangered Species of Wild Fauna and Flora (CITES). One-off sales were allowed in 1999 and 2008, despite fierce opposition.
Countries in southern Africa say the ban prevents them even from supporting each other's conservation efforts, for example, by moving elephants from Zimbabwe to countries that want to repopulate.
The conference brings together countries likely to support a legalisation move, including China and Japan, where ivory is highly prized.
Kenya and Tanzania, which fear legalisation will encourage more poaching, were not invited. But the island nations of Seychelles and Madagascar, which have no elephants, are attending.
– Dangerous signal –
A collection of 50 anti-ivory trade organisations issued a statement warning that opening the ivory market would decimate the African herd, which in some regions is near extinction.
"The conference is sending a dangerous signal to poachers and criminal syndicates that elephants are mere commodities, and that ivory trade could be resumed heightening the threat to the species," they said.
But growing elephant herds pose real dangers to nearby communities.
Zimbabwe says 60 people have been killed by elephants so far this year, compared with 72 in all of last year.
"Governments of elephant range states are faced with social and political pressures on why elephants are prioritised over their own life and livelihoods," Ndhlovu said.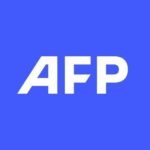 With 2,400 staff representing 100 different nationalities, AFP covers the world as a leading global news agency. AFP provides fast, comprehensive and verified coverage of the issues affecting our daily lives.
European stocks, oil prices rebound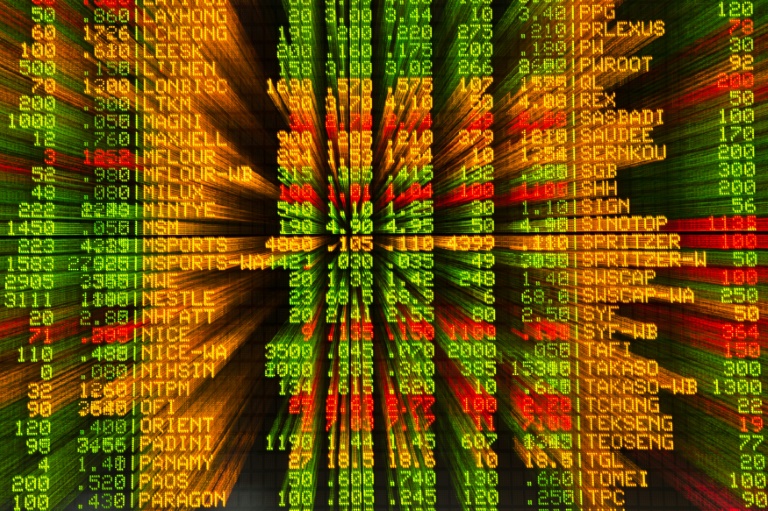 European stock markets and oil prices recovered Friday following heavy losses this week on fears that interest rate hikes aimed at cooling decades-high inflation will spark a global recession.
London stocks rallied 1.3 percent around midday with investors brushing aside news of bruising defeats for Britain's ruling Conservatives in by-elections on Thursday. 
The pound firmed against the dollar and euro, despite data showing a drop in UK retail sales volumes as inflation soars.
Paris stocks jumped 1.8 percent in eurozone trade, while Frankfurt rose 0.8 percent with gains tempered by news of the worsening German business climate.
"Stock markets are taking a breather after being beat up… as recession fears took their toll," OANDA analyst Craig Erlam told AFP.
But he warned that stock markets remain "vulnerable to another onslaught if the news does not improve".
Asian stock markets closed higher after Thursday's gains on Wall Street.
The slight recoveries come after global markets have been thrown into turmoil for months owing to soaring inflation, interest-rate hikes, the Ukraine war and China lockdowns.
Federal Reserve boss Jerome Powell this week told lawmakers a recession was "certainly a possibility".
He suggested officials were ready to press on with big rate hikes, following last week's three-quarter point increase for US borrowing costs that sent markets tanking.
By contrast, the Bank of Japan is sitting tight over interest rate rises, even as the country's inflation stands at a seven-year high.
Sentiment in Asia has meanwhile been boosted by comments from Chinese President Xi Jinping suggesting an end to China's tech crackdown as well as possible new measures aimed at lifting the economy.
Hong Kong shares were among the biggest winners Friday thanks to a rally in tech giants including Alibaba, Tencent and NetEase.
– Key figures at around 1100 GMT –
London – FTSE 100: UP 1.3 percent at 7,110.72 points
Frankfurt – DAX: UP 0.8 percent at 13,010.79
Paris – CAC 40: UP 1.8 percent at 5,991.39
EURO STOXX 50: UP 1.4 percent at 3,485.73
Tokyo – Nikkei 225: UP 1.2 percent at 26,491.97 (close)
Hong Kong – Hang Seng Index: UP 2.1 percent at 21,719.06 (close)
Shanghai – Composite: UP 0.9 percent at 3,349.75 (close)
New York – Dow: UP 0.6 percent at 30,677.36 (close)
Euro/dollar: UP at $1.0543 from $1.0523 late Thursday
Pound/dollar: UP at $1.2304 from $1.2260
Euro/pound: DOWN at 85.68 pence from 85.83 pence
Dollar/yen: UP at 135.02 yen from 134.95 yen 
Brent North Sea crude: UP 1.6 percent at $111.79 per barrel
West Texas Intermediate: UP 1.6 percent at $105.91 per barrel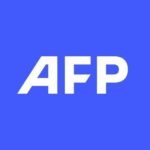 With 2,400 staff representing 100 different nationalities, AFP covers the world as a leading global news agency. AFP provides fast, comprehensive and verified coverage of the issues affecting our daily lives.
Drought hits Italy's hydroelectric plants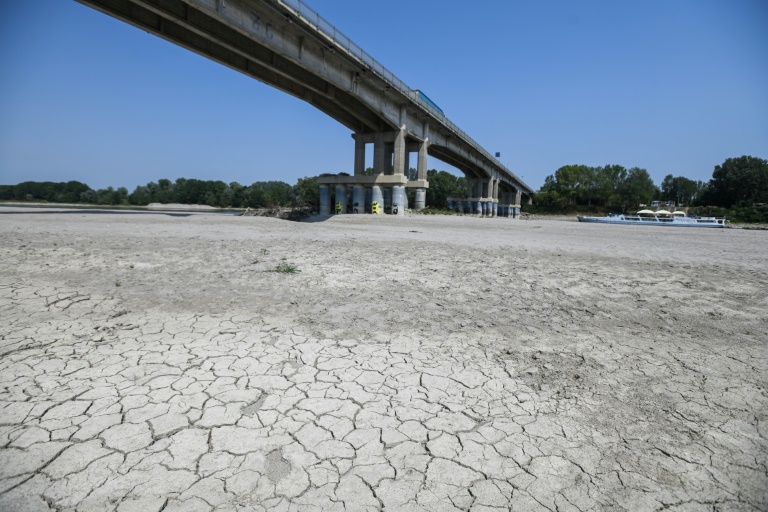 Hydroelectric power in Italy has plunged this year thanks to a drought that has also sparked water restrictions and fears for agriculture, industry sources said Friday.
Hydropower facilities, mostly located in the mountains in the country's north, provide almost one fifth of Italy's energy demands.
But the lack of rain is causing problems, at a time when Rome is desperately trying to wean itself off its dependence on Russian gas due to the war in Ukraine.
"From January to May 2022, hydro production fell by about 40 percent compared to the corresponding period in 2021," a spokesman for Utilitalia, a federation of water companies, told AFP.
"Hydro production has been steadily decreasing since July 2021," he said, blaming "the severe shortage of water even at high levels".
An industry source told AFP that while the situation was constantly changing, estimates for the first six months of 2022 suggest nationwide hydroelectric generation will be almost half the equivalent period of 2021.
One small plant near Piacenza, southeast of Milan, was shut indefinitely on June 21 due to low levels on the River Po that feeds it, the Enel energy company said.
"Considering the current drought situation, other hydro plants are not operating at full capacity," a spokesman added, without giving further details.
The Po River is Italy's largest reservoir of fresh water. Much of it used by farmers, but is suffering its worst drought for 70 years. 
Italy's largest agricultural association, Coldiretti, said the drought is putting over 30 percent of national agricultural production and half of livestock farming in the Po Valley at risk.
In the northwest region of Piedmont, water is being rationed in more than 200 municipalities, according to the ANSA news agency.
The Maggiore and Garda lakes are both far lower than usual for this time of year, while further south, the level of the River Tiber that runs through Rome has also dropped.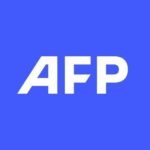 With 2,400 staff representing 100 different nationalities, AFP covers the world as a leading global news agency. AFP provides fast, comprehensive and verified coverage of the issues affecting our daily lives.
African economies see reasons for optimism despite crises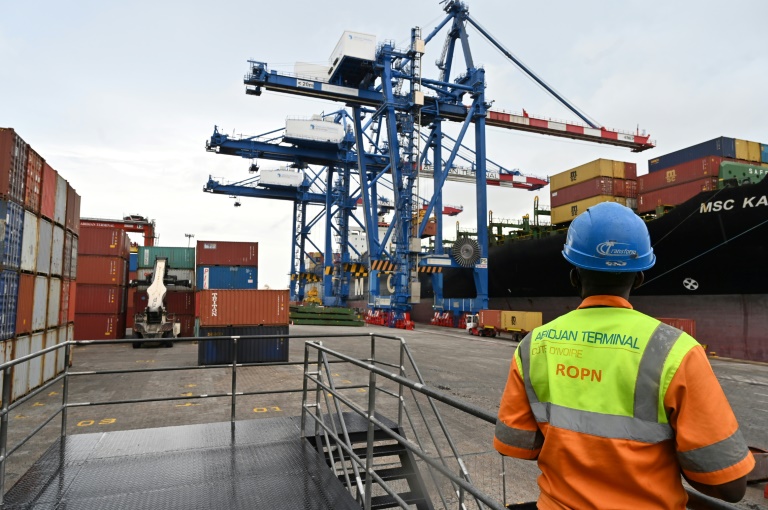 From Covid-19 to the war in Ukraine, external crises have put pressure on African economies, but many on the continent see opportunities to undertake radical reforms.
Africa already showed some resilience during the pandemic as its economic contraction was less severe than in the rest of the world, shrinking by two percent compared to 3.3 percent globally in 2020.
While Russia's invasion of Ukraine is weighing on the world economy, Africa faces a better outlook again in 2022.
"Africa is headed towards growth of around 3.7 percent, while in North America and Europe there is a real risk of recession", said economist Lionel Zinsou, formerly prime minister of Benin.
"We haven't been the biggest victims of the pandemic, and we won't be the biggest victims of the collateral consequences of the war in Ukraine", added Zinsou.
The conflict in Europe has fuelled a surge in global inflation, but Zinsou said growing prices for raw materials will compensate for the higher costs of imports in Africa.
Another positive signal is that investor confidence in Africa is up to a higher level than that before the pandemic.
Of 190 business owners in Africa who were questioned, 78 percent voiced confidence about their development prospects — compared to 61 percent before the Covid crisis, according to a report by the Deloitte accountancy firm.
– 'Opportunity to transform' –
The fallout from the war in Ukraine, however, remains a threat as it has driven up prices for wheat and other key agricultural products, sparking fears of famine in some countries.
"We are concerned about the slowdown in global growth and the availability for Africa of certain products such as wheat or fertilisers", Ivory Coast President Alassane Ouattara said during the Africa CEO Forum in Abidjan this month.
Makhtar Diop, general director of the International Finance Corporation (IFC), a branch of the World Bank, said African economies "have taken a hit and haven't regained their pre-2019 growth rates".
"The situation remains particularly difficult with inflation which disproportionally affects the poorest populations," he added.
But some see the situation as a chance for African countries to map out new strategies. 
"We lose a good part of our crops each year due to lack of electricity and cold chain," said Zinsou, referring to the transport of goods that need to be kept cool across the supply chain.
These losses could be reduced through infrastructure investment, he added.
For Diop, "every crisis is an opportunity to transform the situation structurally. There is potential for the economic transformation of African countries by increasing the added value created on the continent."
– 'Gain independence' –
Some countries have stepped up the pace in recent years. Ivory Coast has built new cashew processing plants, while Nigeria is building a major oil refinery in Lagos. 
In Guinea, foreign companies have recently been tasked with building bauxite processing plants. 
"One of the consequences of the pandemic is that many groups wanted to depend less on foreign imports," said Emmanuel Gadret, head of Deloitte in francophone Africa. 
Georges Wega, deputy director of international banking networks for the Africa region at France's Societe Generale financial group, believes that Africa has "a lot of potential" to finance its essential projects.
"This is the time for Africa to gain its independence in many aspects. We need to rely more on funds raised on the continent versus external debt," he said. 
The African Continental Free Trade Area (AfCFTA), which aims to harmonise customs tariffs across the continent, which is gradually happening, holds out hopes of boosting intra-African trade.
"Africa has been extraordinarily responsive (to the pandemic), financially and technically, and it will be again," said Zinsou.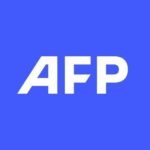 With 2,400 staff representing 100 different nationalities, AFP covers the world as a leading global news agency. AFP provides fast, comprehensive and verified coverage of the issues affecting our daily lives.