Fed begins meeting with massive hike possible amid price surge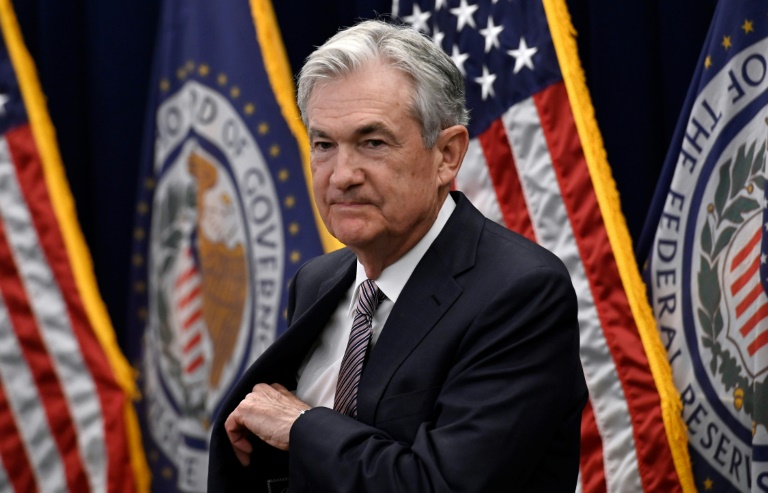 US central bankers opened their two-day policy meeting Tuesday amid a blistering inflation surge that has ignited predictions the Federal Reserve will approve the biggest interest rate hike in more than 27 years.
Fed Chair Jerome Powell has signaled that policymakers were poised to implement another half-point increase in the benchmark borrowing rate this week and another next month.
But a growing number of voices are now calling for a more aggressive three-quarter point hike in response to the big, unexpected jump in the consumer price index in May, which defied widespread expectations the data would show inflation pressures easing.
A Fed spokesperson confirmed the meeting of the policy-setting Federal Open Market Committee began as scheduled at 1500 GMT. Markets will get the rate decision on Wednesday at 1800 GMT.
Officials will debate how high to raise borrowing costs amid surging prices and fears of a bout of 1970s-style stagflation if their efforts to cool the economy clamp down on growth as well.
After dropping the rate to zero since March 2020 in a successful bid to help the world's largest economy avoid a devastating downturn and recover quickly from the impact of the Covid-19 pandemic, the Fed has raised rates twice, including a big, half-point increase last month.
Low lending rates and the boost from massive federal stimulus caused demand to outstrip supply amid global supply chain snarls, pushing prices higher, and the Russian invasion of Ukraine added more fuel to the inflation fires, sending food and fuel prices soaring.
– Credibility boost or negative surprise? –
Economists thought March was the peak of CPI, but the rate spiked in May, jumping 8.6 percent in the latest 12 months.
"Given the latest information on inflation, we believe that risk-management considerations call for aggressive action to reinforce the Fed's inflation-fighting credibility," Barclays analysts said in a commentary.
If policymakers decide on a giant step, it would be the first 75-basis-point increase since November 1994.
But other analysts say the massive step would be unnecessary and could be viewed as panicky, and instead project an additional half-point hike in September.
"With supply improving and demand for goods falling relative to services, margins will compress and inflation will fall much faster than markets and the Fed expect," Ian Shepherdson of Pantheon Macroeconomics said in an analysis.
He noted that many of the factors driving the price spikes are "outside the Fed's control, like oil prices."
The consensus remains for policymakers to stick to the plan, and central bankers are typically loath to surprise markets, although they insist their decisions are "data dependent" and will adjust to evolving situations.
Karl Haeling of LBBW said markets are pricing in at least one 75-basis-point increase in the next three meetings, but chances of that happening this week are "50-50."
"We believe they will probably avoid raising by 75 bps to reduce risk of an even bigger stock market plunge. But the coming barrage of Fed officials giving public comments after Wednesday will probably suggest that 75 bps is certainly possible at July's FOMC," he said.
Barclays said despite the element of surprise, "an aggressive move in June would provide the committee with the biggest bang for its buck, sending a resounding signal of the Fed's resolve to guide inflation back to its 2 percent target."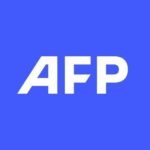 With 2,400 staff representing 100 different nationalities, AFP covers the world as a leading global news agency. AFP provides fast, comprehensive and verified coverage of the issues affecting our daily lives.
Musk to face Twitter employees at meeting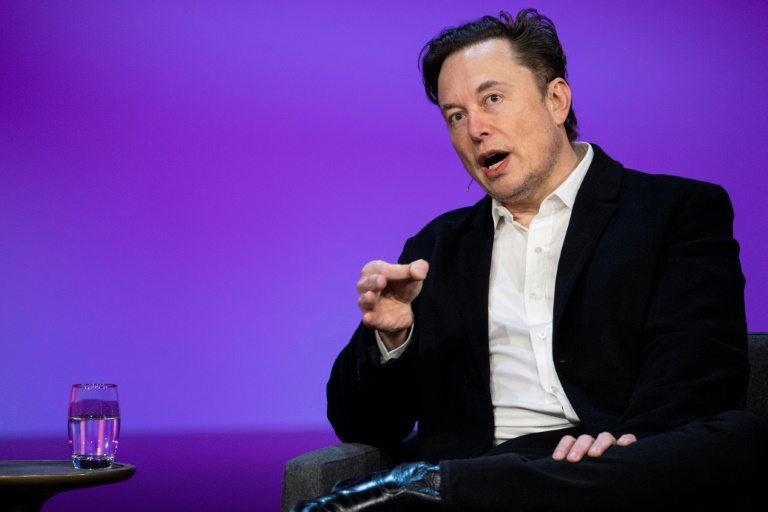 Billionaire Elon Musk will address Twitter employees at a meeting this week, the company confirmed Tuesday, in a first since launching his troubled $44 billion bid for the social media platform.
The meeting is set for Thursday and comes as Musk is in a standoff with Twitter's leadership over the service's user numbers that have put the buyout in doubt.
Twitter, referring to the gathering, said "We can confirm this is true and happening."
Since Musk's takeover move became public in April, Twitter has been roiled by uncertainty over its future but also by concerns about being led by the mercurial Tesla chief.
Musk has advocated a less restrictive approach to what users can post on Twitter and is on record saying he would lift the ban the platform slapped on former US president Donald Trump — a highly polarizing decision.
The idea of Musk taking over Twitter has also stoked protest from critics who warn his stewardship will embolden hate groups and disinformation campaigns.
Musk has threatened to withdraw his bid, accusing Twitter of failing to provide data on fake accounts, but the company has since reportedly agreed to provide him access.
Some observers have seen Musk's questioning of Twitter bots as a means to end the takeover process, or to pressure Twitter into lowering the price.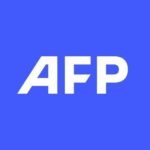 With 2,400 staff representing 100 different nationalities, AFP covers the world as a leading global news agency. AFP provides fast, comprehensive and verified coverage of the issues affecting our daily lives.
UK airport chaos due to Brexit 'shambles': Ryanair boss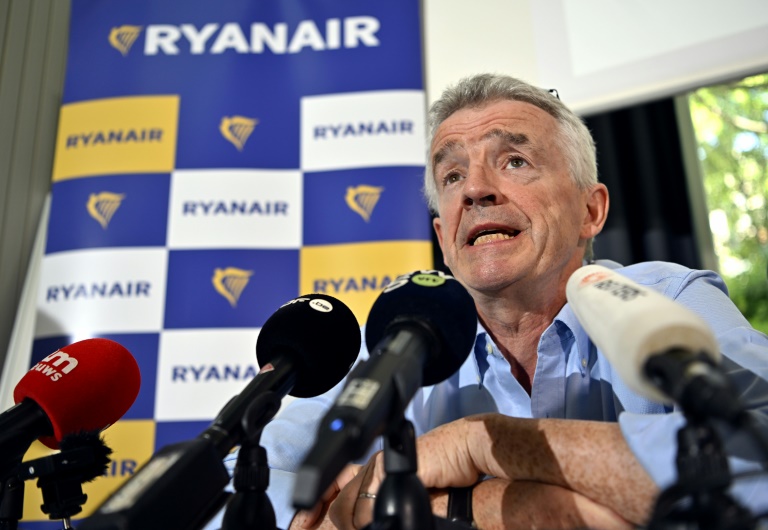 Air travel chaos in Britain is purely down to Brexit "shambles" by hobbling recruitment at airports, Ryanair boss Michael O'Leary said on Tuesday.
The CEO of Europe's biggest airline also dismissed threats of summer strike action by what he called "Mickey Mouse" unions in Belgium and Spain covering some Ryanair workers.
And he said his company has dropped a controversial pre-boarding questionnaire for South African passport holders requiring them to answer questions in Afrikaans — a language commonly used by just 12 percent of South Africans, many of them white.
O'Leary told AFP that "100 percent" of the woes experienced by air passengers in the UK — including massively long lines and cancelled flights — was because "Brexit has been a shambles".
"It was delivered by a government led by Boris Johnson that is also a shambles. It was inevitable that Brexit would constrain the labour market, you see," he said.
O'Leary said Britain's decision to pursue a hardline departure from the European Union that put a halt to EU workers filling jobs is largely why it was difficult to quickly ramp up recruitment for ground and security staff at UK passports.
Airports and airlines in several countries, including in the EU and the US, have struggled to cope with surging numbers of travellers, many of them keen to fly after months or years of being grounded because of Covid restrictions.
O'Leary said that unlike European rivals Air France and Lufthansa, low-cost Ryanair had fully bounced back from the pandemic and was flying 115 percent of the passenger loads recorded before the coronavirus hit.
Rising inflation was only pushing more passengers into Ryanair seats, he argued, while acknowledging that the airline was raising ticket prices by around 9 percent.
He said the company's hedging on fuel prices through to March next year was keeping it competitive.
– Strike threats –
But unions in Belgium and Spain are threatening to clip Ryanair's peak summer revenues with strikes later this month to demand better pay and conditions.
O'Leary shrugged off the walk-out warnings.
"We think there will be very few strikes, if any, and those strikes will be meaningless and won't be noticed by anybody," he said.
"We operate two and half thousand flights every day. Most of those flights will continue to operate even if there is a strike in Spain by some Mickey Mouse union or if the Belgian cabin crew unions want to go on strike over here," he added in a media conference.
O'Leary said that, in Belgium, the airline had "reached agreement with the unions representing over 90 percent of our pilots and cabin crew" and was continuing negotiations.
On the controversial Afrikaans test, the Ryanair boss said the company had tried to respond to a rise in detection of false South African passports.
"We suffer a fine of 2,000 euros for every passenger who arrives in Dublin from Bodrum (in Turkey) with a false South African passport," he said.
He added that, while the airline had been asking South African passport holders to answer local general knowledge and geographical questions in Afrikaans, it got rid of the questionnaire.
"We didn't think it was appropriate either. So we have ended the Afrikaans test, because it doesn't make any sense," he said, adding that "South Africa needs to fix its problems".
South Africa's government had called the test "backward profiling". 
Afrikaans is just one of 11 official languages in South Africa, and it played a role in the oppression of black citizens during apartheid.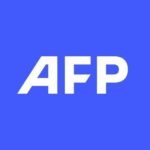 With 2,400 staff representing 100 different nationalities, AFP covers the world as a leading global news agency. AFP provides fast, comprehensive and verified coverage of the issues affecting our daily lives.
WTO floats fund to help net sustainable fishing deal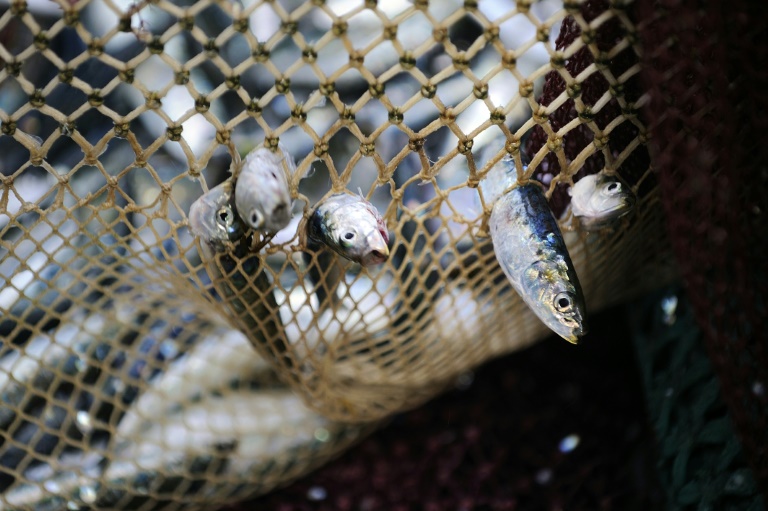 The WTO tried to net a long-sought deal on curbing harmful fishing subsidies by promising Tuesday an implementation fund it hopes will reel in wavering developing countries.
Negotiations have been going on at the World Trade Organization for more than 20 years towards banning subsidies that threaten the sustainability of the planet's fish stocks by encouraging overfishing.
The global trade body's leader, Ngozi Okonjo-Iweala, wants to pull off a major coup by finally concluding a deal at the WTO's first ministerial conference in nearly five years, being held in Geneva this week.
There are hopes that a financing fund to help developing countries implement the new rules may help soothe lingering concerns.
"We've been discussing and progressively refining this idea with a sizable group of members on both sides — both potential donors and potential beneficiaries," Okonjo-Iweala explained.
The idea is to provide members with the means to build up their capacities to integrate the new rules, involving adopting systems to manage their fisheries and provide catch data.
The fund is targeting around $20 million in contributions, with a starting amount of around $10 million — of which $5 million has already been pledged.
– 'Historic opportunity' –
"While work is continuing on the last remaining issues, we have never been so close to concluding," said Colombia's WTO ambassador Santiago Wills, who chairs the fisheries negotiations at the organisation.
However, a Geneva-based diplomat said the financing mechanism was helpful but was not a major issue in the negotiations, which still revolve around the carve-outs for certain developing countries and whether they would apply to China and India.
"It's a nice thing to have and will help in the implementation of the agreement but it's not going to make the deal — sadly," the diplomat said.
"That would be an extraordinary deliverable for this week if we could actually get there," but "right now, people aren't sure we're going to".
Special treatment for the poorest countries is widely accepted, but demands from some self-identified developing countries for exemption from subsidy constraints, including large fishing nations like India, have met resistance.
New Zealand's trade minister Damien O'Connor is facilitating the fisheries talks in Geneva.
He told his counterparts that there was an "historic opportunity for the WTO to do something that will massively benefit the world for many generations to come, and that we simply cannot, and must not, miss this opportunity," WTO spokesman Daniel Pruzin told reporters.
– Indian intransigence –
Besides fisheries, the WTO is trying to strike deals on e-commerce, agriculture, food security, Covid-19 vaccine patents and WTO reform.
Okonjo-Iweala warned countries against trying to do trade-offs between the different tracks.
Agreements at the WTO are reached by consensus, meaning objections from any one of the 164 members can stymie talks towards a deal.
Okonjo-Iweala — who turned 68 on Monday — took over as WTO director-general in March 2021, and has staked her reputation on breathing new life into the crippled organisation.
"We all have dreams and sometimes not all of those dreams can be fulfilled," she said Tuesday.
"My own dream for my birthday is to get a successful ministerial.
"One or two packages passed… I think that would do."
But several diplomats have indicated that India is proving the main obstacle in securing any agreements at the conference.
"India is being obstructive across the piece," said one Geneva-based diplomat.
"In no negotiation are they playing a constructive part."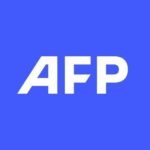 With 2,400 staff representing 100 different nationalities, AFP covers the world as a leading global news agency. AFP provides fast, comprehensive and verified coverage of the issues affecting our daily lives.