'Huge uncertainty' for EU firms over China's Covid curbs, chamber warns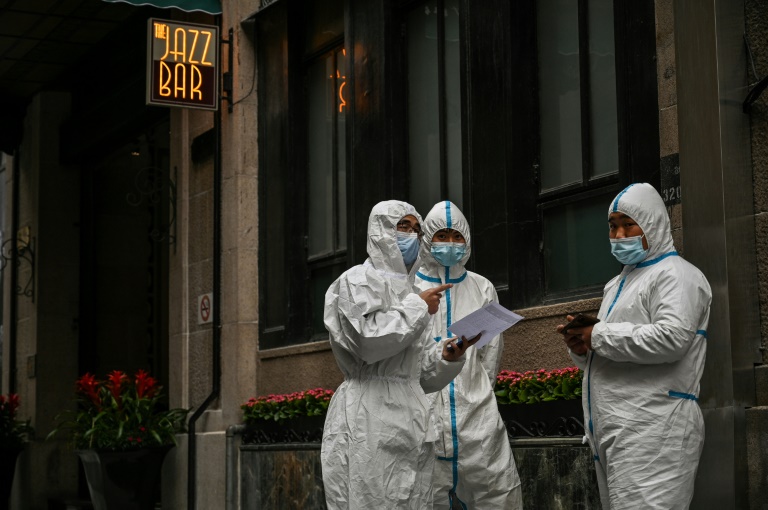 Many European firms are rethinking their investments in China because of its strict Covid controls, a top business group said Monday, warning that disruptions had pummelled operations.
While the rest of the world has steadily removed coronavirus curbs, China has remained committed to its zero-Covid strategy, using lockdowns and mass testing to stamp out all infections.
But this strategy has hammered businesses and snarled supply chains — 60 percent of respondents in a survey of European businesses said it has become harder to do business in China, in large part due to Covid controls.
"We hope that China is really waking up," Bettina Schoen-Behanzin, vice president of the European Union Chamber of Commerce in China, told AFP.
"(We hope) that they find a way to get out of this zero-tolerance Covid strategy because it causes huge uncertainty and this is for sure not good for investment."
The chamber conducted the survey on over 600 member firms in February and March just as strict lockdowns were imposed in several areas to control China's worst Covid outbreak in two years — from business hub Shanghai to the northern breadbasket province of Jilin.
The body also did a follow-up in April to assess the impact of the lockdowns and the Russian invasion of Ukraine.
It found that 92 percent of member companies were hit by supply chain problems, and three-quarters said their operations were negatively impacted by the Covid controls.
Further, 60 percent of respondents said in April that they had lowered their 2022 revenue projections.
The Ukraine war also impacted confidence — a third of the firms surveyed cited geopolitical tensions as a reason for the Chinese market becoming less attractive.
"The role China played over the last two years in bolstering European companies' global revenues looks set to diminish," the report released on Monday said.
"And recent events have led many to question just how many eggs they are willing to keep in their China basket."
The Covid containment measures also hampered European firms' ability to recruit international and local talent, the chamber said.
Its annual survey found that 58 percent of companies faced difficulties in recruiting international and local talent, pointing to the Covid controls and "a wealth of ever-changing visa and work permit procedures and extreme limitations on travel in and out of China".
– 'The world does not wait' –
China is the world's second-biggest economy with a huge market, however, making it difficult for firms to walk away.
"Companies, businesses are not leaving China, because the market is too big, the market is too important, and there are for sure many growth opportunities ahead," Schoen-Behanzin told AFP.
"But they are localising, they are onshoring, and they are rethinking their footprint in China, in Asia," she added.
"They are shifting, especially future investments."
However, if the Covid restrictions drag on for another year, companies could start to feel even more pain.
"The world does not wait for China," Schoen-Behanzin said.
"If there is no change, then definitely companies will start to think about backup plans and they obviously would go into other markets."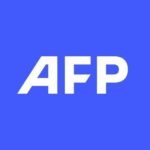 With 2,400 staff representing 100 different nationalities, AFP covers the world as a leading global news agency. AFP provides fast, comprehensive and verified coverage of the issues affecting our daily lives.
Bankrupt Sri Lanka opens IMF talks, begins shutdown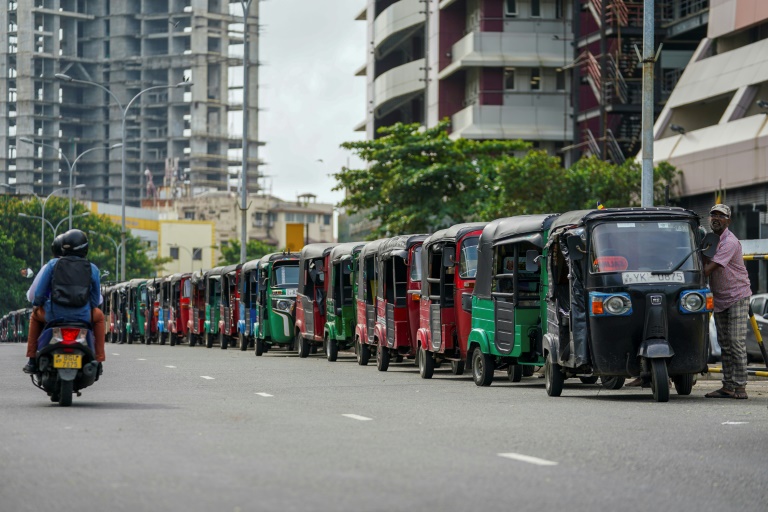 Sri Lanka closed schools and halted all non-essential government services on Monday, beginning a two-week shutdown to conserve fast-depleting fuel reserves as the International Monetary Fund opened talks with Colombo on a possible bailout.
The country of 22 million people is in the grip of its worst economic crisis after running out of dollars to finance even the most essential imports, including fuel.
On Monday schools were shut and state offices worked with skeleton staff as part of government plans to reduce commuting and save precious petrol and diesel. Hospitals and the main seaport in Colombo were still operating. 
Hundreds of thousands of motorists remained in miles-long queues for petrol and diesel even though the energy ministry announced they will not have fresh stocks of fuel for at least three more days.
The country defaulted on its $51 billion foreign debt in April and went cap-in-hand to the IMF.
The first in-person talks with the IMF on Sri Lanka's bailout request commenced in Colombo on Monday and will continue for 10 days, the lender and the government said in brief statements.
Prime Minister Ranil Wickremesinghe was also due to meet visiting Australian Home Affairs Minister Clare O'Neil to "deepen cooperation and assist Sri Lanka as the country faces very difficult economic times," Canberra said in a statement.
It said O'Neil will also discuss strengthening engagement on transnational crime, including people-smuggling following a surge in would-be illegal immigrants by boat in the past month.
Sri Lanka is facing record-high inflation and lengthy power blackouts, all of which have contributed to months of protests — sometimes violent — calling on President Gotabaya Rajapaksa to step down. 
Police arrested 21 student activists who blocked all gates to the presidential secretariat building after declaring Monday, Rajapaksa's 73rd birthday, a "day of mourning".
The shutdown order came last week as the United Nations launched its emergency response to feed thousands of pregnant women who were facing food shortages.
Four out of five people in Sri Lanka have started skipping meals as they cannot afford to eat, the UN has said, warning of a looming "dire humanitarian crisis" with millions in need of aid.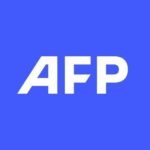 With 2,400 staff representing 100 different nationalities, AFP covers the world as a leading global news agency. AFP provides fast, comprehensive and verified coverage of the issues affecting our daily lives.
Asian markets, oil prices extend losses on recession worries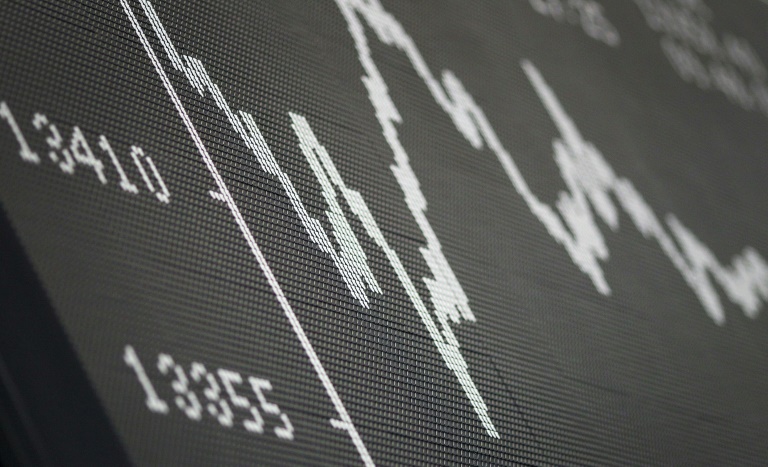 Asian markets fell again Monday and oil prices extended losses on growing fears that central bank moves to rein in soaring inflation will induce a recession.
The losses come after a sell-off last week fuelled by the Federal Reserve's sharp interest rate hike last week — the biggest in nearly 30 years — and a warning of more to come, while increases in Britain and Switzerland added to the gloom.
And while the S&P 500 and Nasdaq saw gains on Friday, there is a sense that indexes still have some way down to go before they find a bottom, with economic data suggesting economies are beginning to feel the pinch.
Cleveland Fed chief Loretta Mester added to the worry, saying that the risk of a recession in the United States was increasing and it would take several years to bring inflation down from four decade highs to the bank's two percent target.
She told CBS's "Face The Nation" on Sunday that while she was not predicting a contraction, the Fed's decision not to act sooner to fight rising prices was hurting the economy.
In early trade, Asian traders were struggling, with Tokyo, Hong Kong, Shanghai, Sydney, Singapore, Seoul, Taipei, Jakarta and Wellington all in the red.
Analysts warned there was likely to be more pain ahead for traders as the Ukraine war drags on and uncertainty continues to reign.
"Central banks' hawkish rhetoric and concerns over a global economic slowdown/recession (are) not helping sentiment and at this stage it is hard to see a turn in fortunes until we see evidence of a material ease in inflationary pressures," said National Australia Bank's Rodrigo Catril.
And Stephen Innes of SPI Asset Management added: "Most of these major central banks are praying for some relief from inflation and hoping the data falls in line, but unless there is a detent in the Ukraine -Russia war, escalation will continue to drive energy price fears so it could be a tough road ahead."
Still, oil prices fell further Monday after suffering a hefty drop Friday caused by demand worries caused by a possible recession.
However, US Energy Secretary Jennifer Granholm said prices could continue to surge if the European Union cuts off imports of the commodity from Russia in response to the Ukraine war.
She said Joe Biden had called on global suppliers to ramp up output to help temper the price rises, with the president to discuss the issue at an upcoming visit to Saudi Arabia next month.
– Key figures at around 0245 GMT –
Tokyo – Nikkei 225: DOWN 1.7 percent at 25,534.68 (close)
Hong Kong – Hang Seng Index: DOWN 0.4 percent at 21,001.43
Shanghai – Composite: DOWN 0.3 percent at 3,308.08
Dollar/yen: DOWN at 134.85 yen from 134.99 yen late Friday
Pound/dollar: DOWN at $1.2219 from $1.2221
Euro/dollar: UP at $1.0509 from $1.0493
Euro/pound: UP at 86.00 pence from 85.83 pence
West Texas Intermediate: DOWN 0.5 percent at $108.98
Brent North Sea crude: DOWN 0.5 percent at $112.56 a barrel
New York – Dow: DOWN 0.1 percent at 29,888.78 (close)
London – FTSE 100: DOWN 0.4 percent at 7,016.25 (close) 
— Bloomberg News contributed to this story —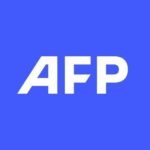 With 2,400 staff representing 100 different nationalities, AFP covers the world as a leading global news agency. AFP provides fast, comprehensive and verified coverage of the issues affecting our daily lives.
US recession not 'inevitable,' Treasury secretary says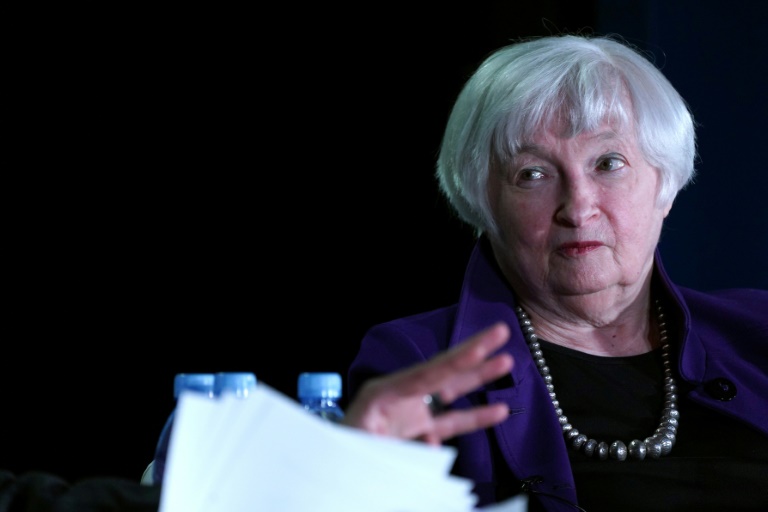 A recession in the United States is not "inevitable" but the economy is likely to slow, Treasury Secretary Janet Yellen said Sunday, days after the US Federal Reserve hiked interest rates, raising fears of a contraction.
"I expect the economy to slow" as it transitions to stable growth, she said on ABC's "This Week," but "I don't think a recession is at all inevitable."
The US economy has recovered strongly from the damage wrought by Covid-19, but soaring inflation and supply-chain snarls made worse by the war in Ukraine have increased pessimism.
Wall Street stocks tumbled after the US central bank, seeking to cool inflation, on Wednesday raised the benchmark borrowing rate by 0.75 percentage points, the sharpest rise in nearly 30 years.
And economists see worrying signs that consumer confidence is weakening, with spending on services affected most sharply.
People are beginning to hold off on vacation plans — domestic flight bookings were down 2.3 percent last month, Adobe Analytics reported — and are cutting back on restaurant visits, haircuts and home repairs.
– Inflation 'unacceptably high' –
Yellen conceded that "clearly inflation is unacceptably high," attributing it partly to the war in Ukraine, which has pushed up energy and food prices.
But she said she did not believe "a dropoff in consumer spending is the likely cause of a recession." 
The US labor market is "arguably the strongest of the postwar period," Yellen said, and she predicted a slowing of inflation in coming months.
For Fed chair Jerome Powell — who succeeded Yellen in that position — to control inflation without weakening the labor market will take "skill and luck," she said, before adding, "but I believe it's possible."
The US economy contracted by 1.5 percent in the first quarter of this year, its first drop since 2020, and early indications point to a continued slowing in key sectors including manufacturing, real estate and retail sales.  
A recent survey of 750 company executives by the Conference Board found 76 percent believed a recession is looming, or has already begun.
A recent analysis from the non-profit business group predicted a period of "stagflation" — stagnant growth coupled with inflation — in 2023.
Economist Larry Summers, who served as Treasury secretary from 1999 to 2001, said a wide range of indicators — market volatility, interest rates and inflation among them — suggest a recession on the horizon.
"All of that tells me that… the dominant probability would be that by the end of next year we would be seeing a recession in the American economy," Summers told NBC's "Meet the Press."
– 'Pain' at the pump –
For now, Americans are trying to cope with some historically sharp price increases. The cost of gas at the pump, now around $5 a gallon, has roughly doubled in only two years. 
Yellen was asked about proposals for a temporary suspension in federal gas taxes, and expressed openness.
US President Joe Biden "wants to do anything he possibly can to help consumers," she said. "And that's an idea that's certainly worth considering."
The White House recently confirmed Biden will travel to major oil producer Saudi Arabia during a Mideast trip next month.
The president is "very concerned about what people are experiencing at the pump," Energy Secretary Jennifer Granholm told CNN Sunday. 
"Saudi Arabia is head of OPEC and we need to have increased production so that everyday citizens in America will not be feeling this pain that they're feeling."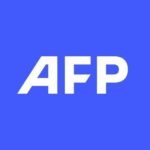 With 2,400 staff representing 100 different nationalities, AFP covers the world as a leading global news agency. AFP provides fast, comprehensive and verified coverage of the issues affecting our daily lives.