Air industry recovery gathering pace despite uncertainty: IATA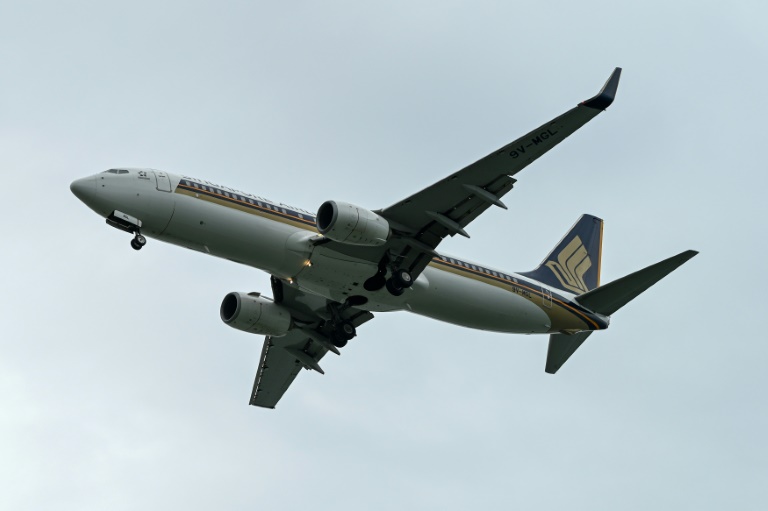 Air passengers are expected to hit 83 percent of pre-pandemic levels this year and the aviation industry's return to profit is "within reach" in 2023 despite ongoing uncertainty, the International Air Transport Association said on Monday.
Industry losses are expected to drop to $9.7 billion this year, a "huge improvement" from $137.7 billion in 2020 and $42.1 billion in 2021, IATA said in an upgraded industry outlook ahead of its annual general meeting in Doha.
"Airlines are resilient. People are flying in ever greater numbers. And cargo is performing well against a backdrop of growing economic uncertainty," the document quoted IATA director general Willie Walsh as saying.
The aviation industry was sent reeling by the pandemic, with passenger numbers plunging 60 percent in 2020 and remaining 50 percent down in 2021. Airlines lost nearly $200 billion over two years.
While some firms in the sector went bankrupt, others — backed often by states — have emerged from the pandemic with profits intact.
IATA said industry-wide profitability "appears within reach" in 2023, adding that North American airlines were expected to return an $8.8 billion profit this year.
More than 1,200 aircraft are expected to be delivered in 2022, while cargo volumes should reach a record 68.4 million tonnes "despite economic challenges", it added.
"Strong pent-up demand, the lifting of travel restrictions in most markets, low unemployment in most countries, and expanded personal savings are fueling a resurgence in demand that will see passenger numbers reach 83 percent of pre-pandemic levels in 2022," IATA said.
Airlines, desperate to put the coronavirus pandemic behind them, go into the talks in Doha ahead of a potential summer of chaos with shortages and strikes that could threaten their recovery.
While trade is roaring back to life, representatives from the aviation sector meeting until Tuesday in Qatar have a packed agenda with multiple geopolitical crises including the war in Ukraine and the environment.
Cracks are already showing in the sector's recovery, though industry figures are optimistic about the future despite the issues.
In the past few weeks, delays and cancellations caused by a lack of staff at airports and strikes for better pay have wreaked havoc upon travellers.
The problems originate with the pandemic when airlines and airports laid off thousands of workers during its worst-ever crisis. Now, they are scrambling for employees.
Also reflecting the enduring disruption, IATA was forced to move its annual general meeting from Shanghai to Qatar as China continues to grapple with the pandemic.
The global association represents 290 airlines, accounting for 83 percent of air travel worldwide.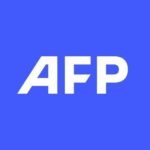 With 2,400 staff representing 100 different nationalities, AFP covers the world as a leading global news agency. AFP provides fast, comprehensive and verified coverage of the issues affecting our daily lives.
How spending at department stores has changed in the last three decades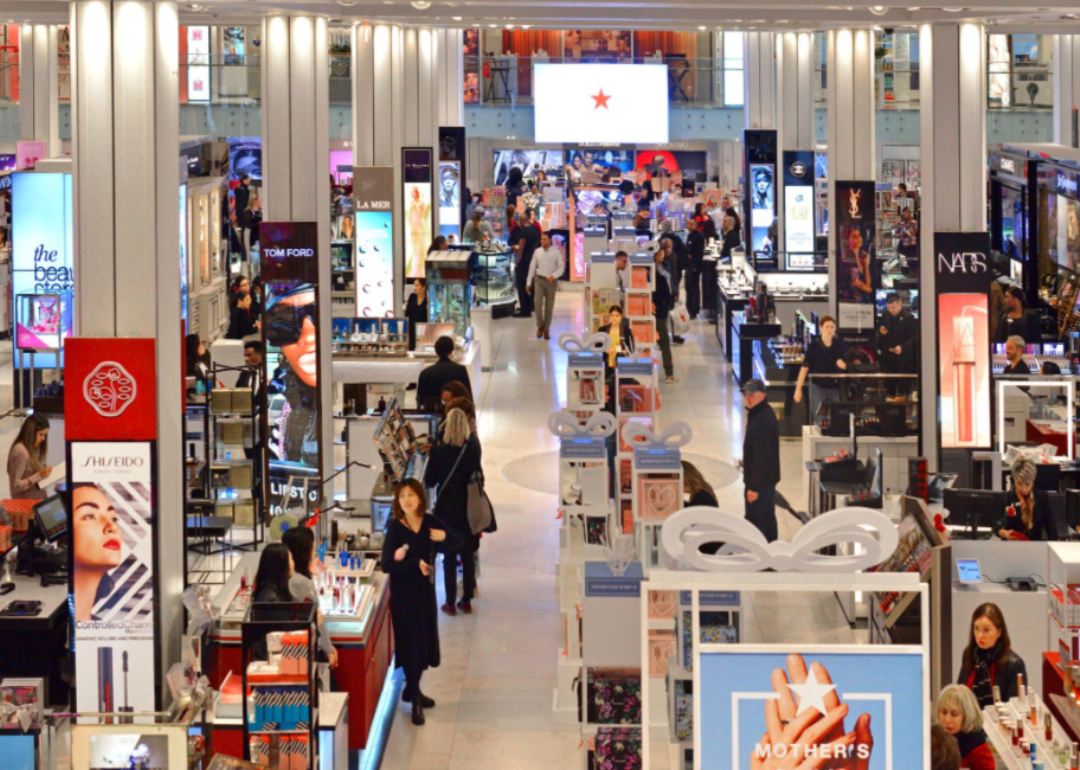 Long before there were e-commerce retailers with next-day shipping, buy-now-pay-later financing, and advertisers tracking every click, there were department stores with friendly human associates and layaway services.
The U.S. Census Bureau defines department stores as retailers "that have separate departments for general lines of new merchandise, such as apparel, jewelry, home furnishings and toys, with no one merchandise line predominating." For decades, the department store model ruled retail, but as consumer habits shifted away from shopping malls, its popularity waned. Americans have been increasingly shopping online, a trend accelerated by the pandemic, which has led to decreased spending at most types of brick-and-mortar stores.
As a result, many big-name department stores struggled through the 2000s, and after the pandemic started, many big-name retailers had to file for bankruptcy protection. A number of established department store brands still standing today have reestablished themselves post-bankruptcy as updated, modernized versions of their old selves.
Take Nordstrom, for example. The department store spent recent years consolidating retail space and corporate structure, developing artificial intelligence that recommends customized outfits, and implementing "buy online, pick up in store" options—a purchasing method that's become the brand's most profitable consumer channel. But as a new chapter in retail shopping opens, it's still unclear how fast large brands like Nordstrom can continue adapting to changing consumer habits and tastes.
To better understand how department store sales have changed over 30 years, Experian examined data from the Census Bureau's Advance Monthly Retail Trade Survey to analyze retail habits and trends. Since its inception in 1992, the survey has estimated monthly sales for retail and food service companies based on surveys completed by retailers with at least one or more physical stores that sell items directly to consumers.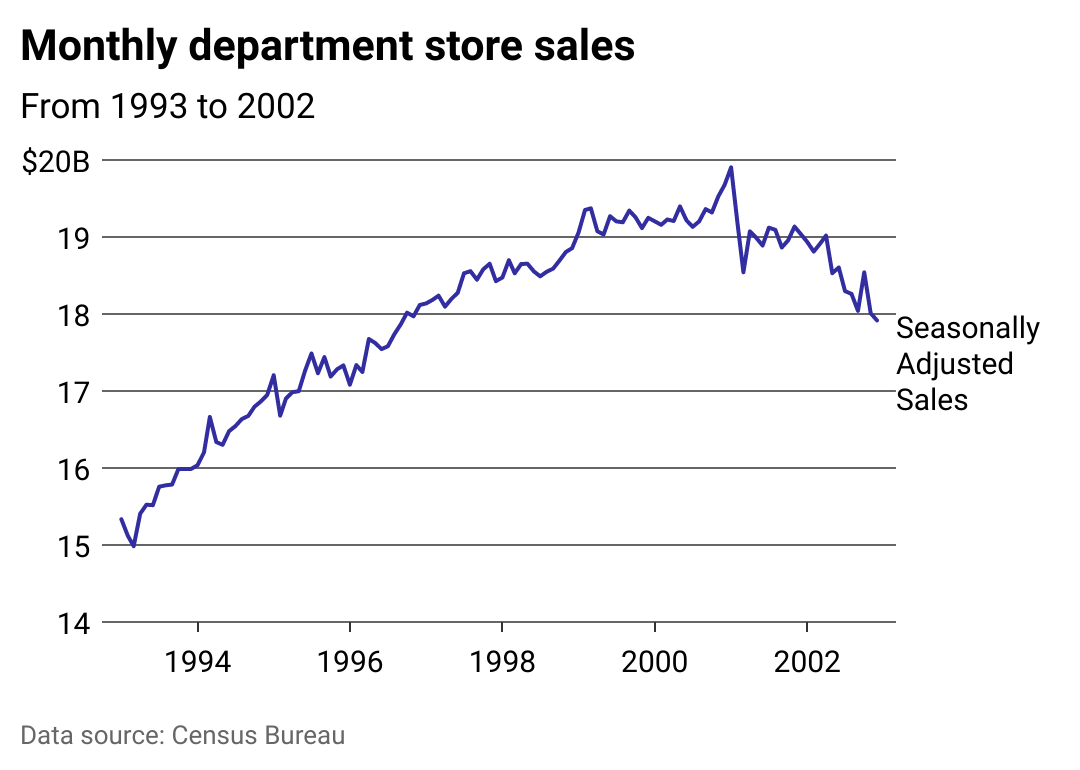 Experian
Department store spending grew in the 1990s, peaked in early 2000s
The popularity of department stores—multistoried, all-under-one-roof retailers that often anchored shopping malls in suburbs across the country—boomed through the 1990s. Spending peaked in January 2001 at $19.9 billion in sales. That same year, Sears was on a growth tear, easily outpacing its bankrupt competitor Montgomery Ward.
Montgomery Ward had failed to fend off a rising Sears in the late 1900s, and Sears absorbed much of the retailer's employee base and store footprint a century later in the early 2000s. However, while Nordstrom continues to thrive, Sears, Roebuck and Co. filed for bankruptcy in 2018.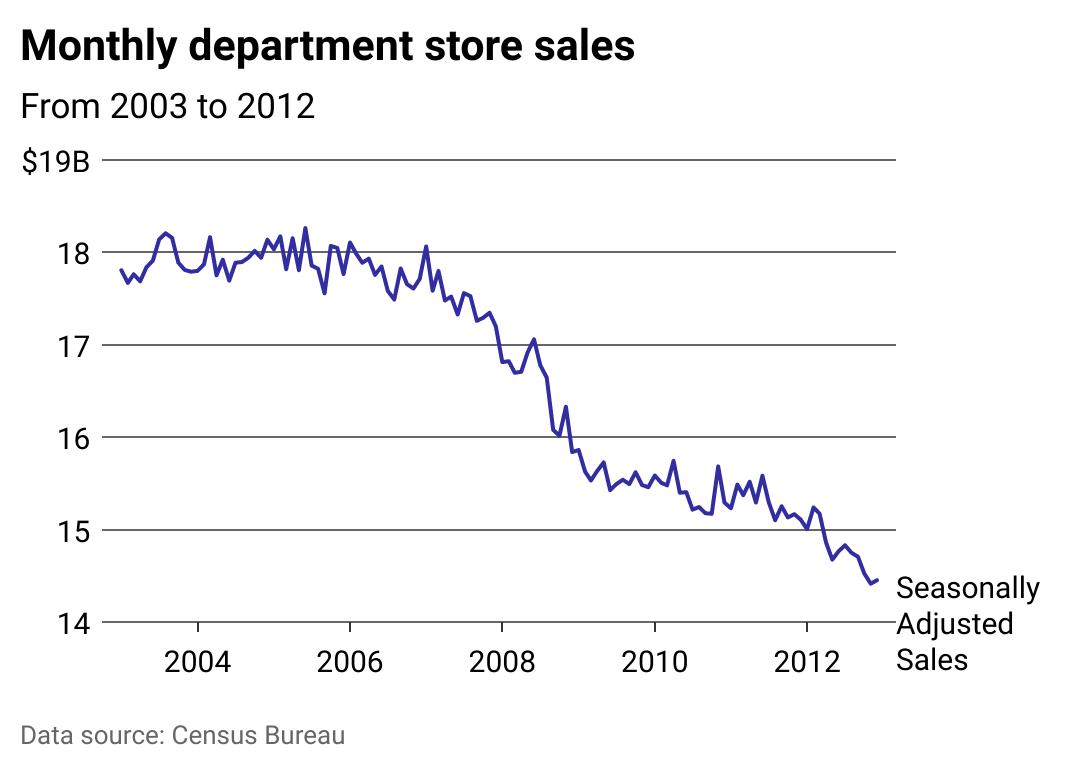 Experian
Retail spending began to decline in the late 2000s
Throughout the 2000s, spending at U.S. department stores steadily declined. This decline was exacerbated by the 2007-08 financial crisis, during which time many department stores, such as Hecht's in the mid-Atlantic and South, consolidated with regional brands after getting bought out by more successful retailers. Others, like Pennsylvania-based Boscov's, threw in the towel and filed for bankruptcy protection.
By 2008, the holiday shopping season began not with a bang but a disappointment: At the time, experts deemed November 2008 to be the worst month in 35 years for retail sales. Department stores took it on the chin, seeing the most significant declines in spending compared with retail peers.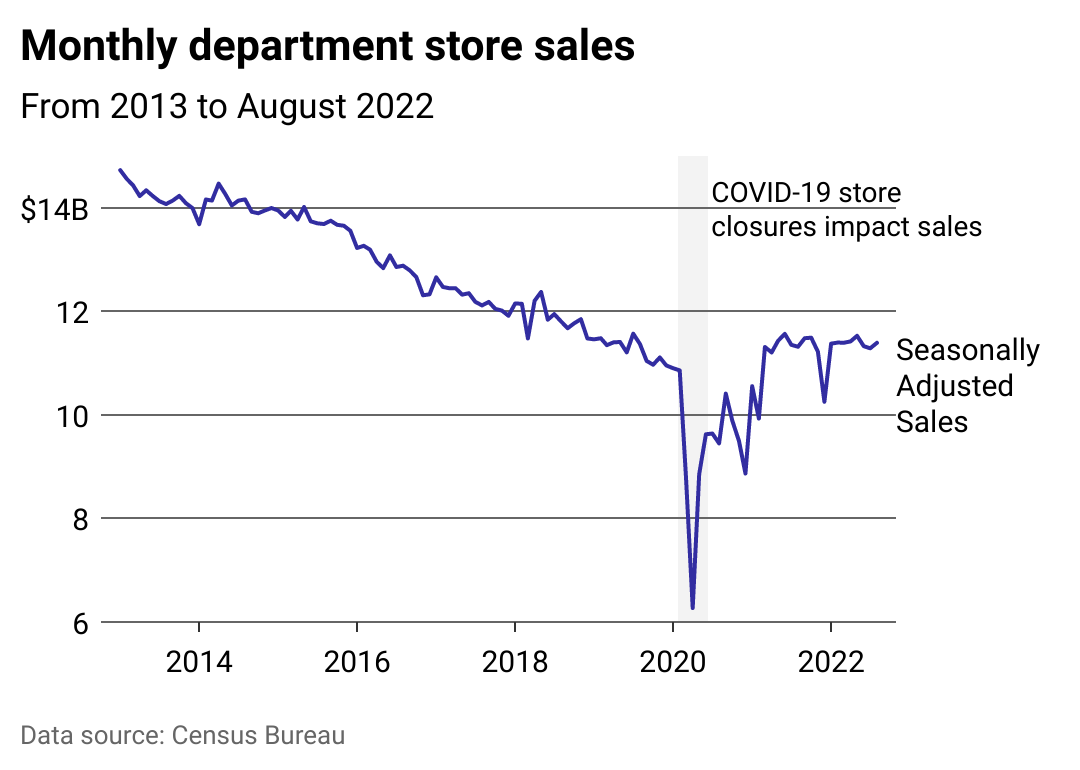 Experian
Spending declines continued in the 2010s, more retailers shutter during pandemic era
The pandemic was the final blow for many longtime industry heavyweights.
The end was already near for Century 21, Stein Mart, Lord & Taylor, Stage Stores, Neiman Marcus and JCPenney—all of which filed for bankruptcy in 2020.
Spending at department stores had declined throughout the 2010s, but the brick-and-mortar storefronts anchoring malls quickly became ghost towns as consumers stayed home. The country entered a two-month recession that ended in April 2020, a short but deep disruption during which millions lost their jobs. Some retail stores temporarily stopped or restricted in-person shopping in accordance with public health recommendations. In 2020, clothing manufacturers shuttered their production for more than a month on average as they scrambled to implement new safety protocols and find workers and supplies to make garments.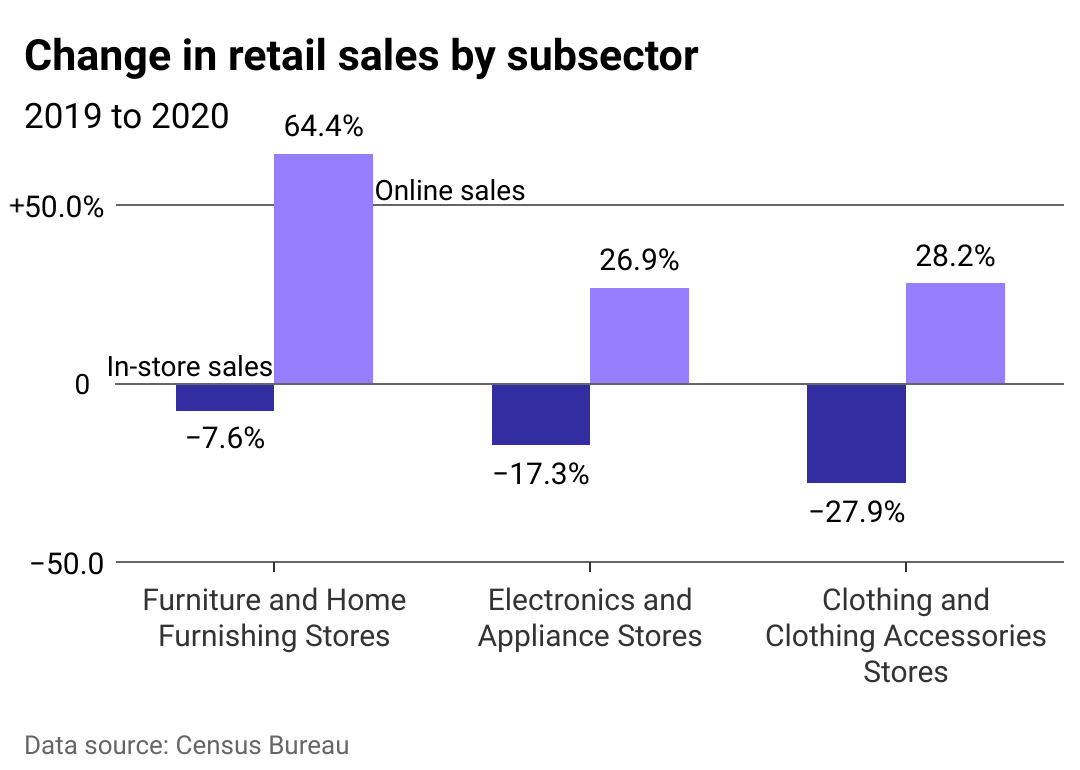 Experian
Shoppers turned to online shopping during pandemic
In 2020, consumers spent far less time shopping in person: This affected retail sales in clothing, electronics and furniture stores. The lack of consumers forced retailers with a presence in the e-commerce space to rapidly expand inventories to meet demand. But as buyers return to malls and in-person shopping, some online retailers like Wayfair and Shopify are worried that a weak winter shopping season may decelerate online retail growth.
This year's holiday season represents an interesting litmus test to determine whether in-person shopping can see a strong return.
This story originally appeared on Experian and was produced and
distributed in partnership with Stacker Studio.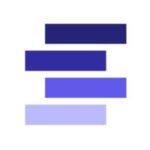 Founded in 2017, Stacker combines data analysis with rich editorial context, drawing on authoritative sources and subject matter experts to drive storytelling.
States where truck drivers make the most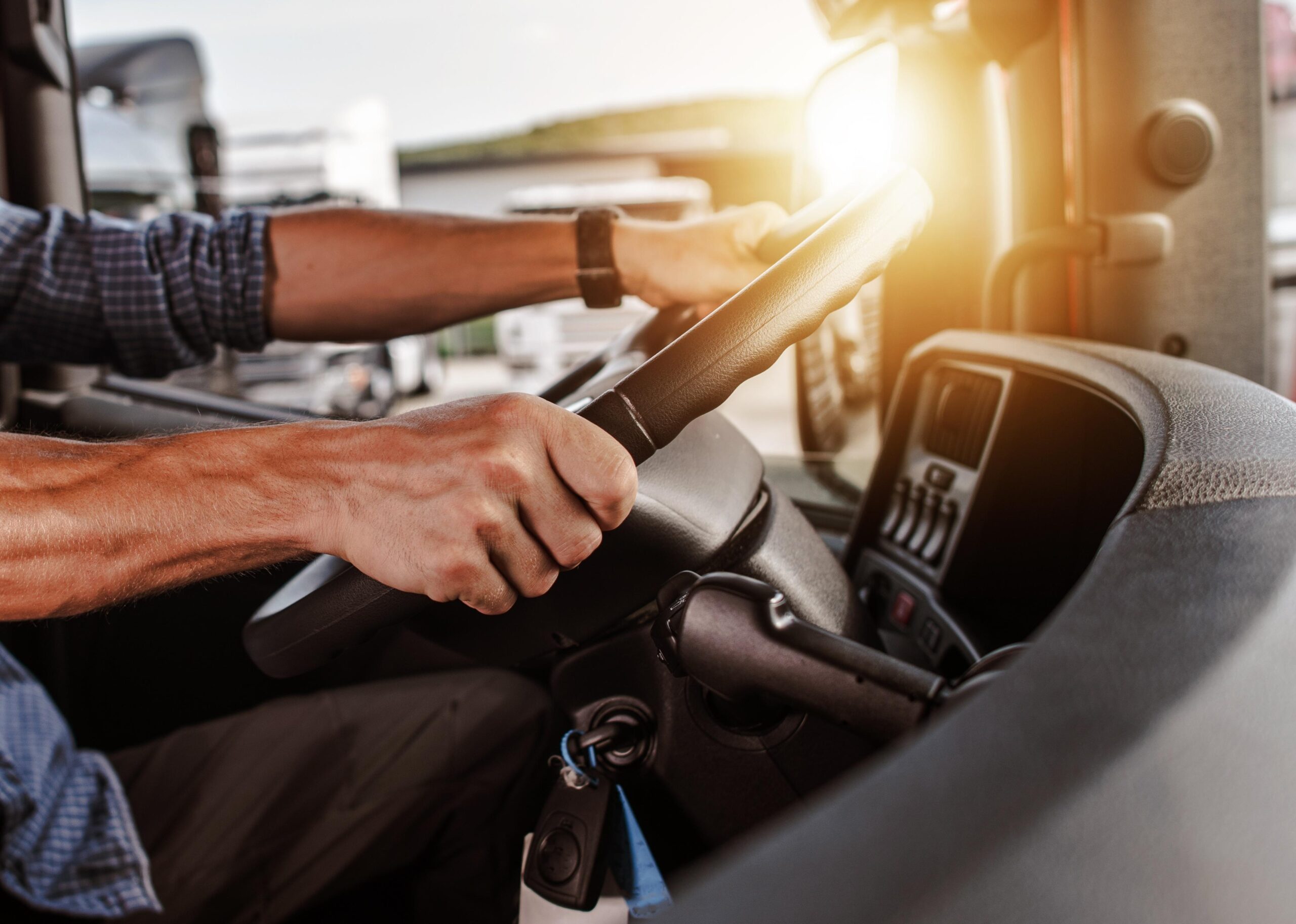 Take a look behind the sales, logistics, and supply chain networks that underpin the American economy and keep it running, and you'll find truck drivers. In 2021, the trucking industry moved 72% of all freight transported in the U.S.—totaling 10.93 billion tons of goods—according to the American Trucking Associations, the industry's trade association. There were also 3.49 million truck drivers employed in 2021, a 3.7% increase from the previous year.
The median pay for heavy and tractor-trailer truck drivers nationwide was $23.23 per hour in 2021, according to Bureau of Labor Statistics data. That equates to a little more than $48,000 per year based on a 40-hour work week, although most semi drivers work significantly more hours. The pay for a private fleet driver rose to more than $86,000—up nearly 18% from $73,000. However, some industry observers point out that when the pay is adjusted for inflation, salaries for truck drivers have dropped significantly since the 1970s.
To help explain what all this means for the future of trucking, Truckinfo.net used BLS data to find and compare the median hourly pay for heavy and tractor-trailer truck drivers in each state. Here's a look at what parts of the country are proving to be the most lucrative.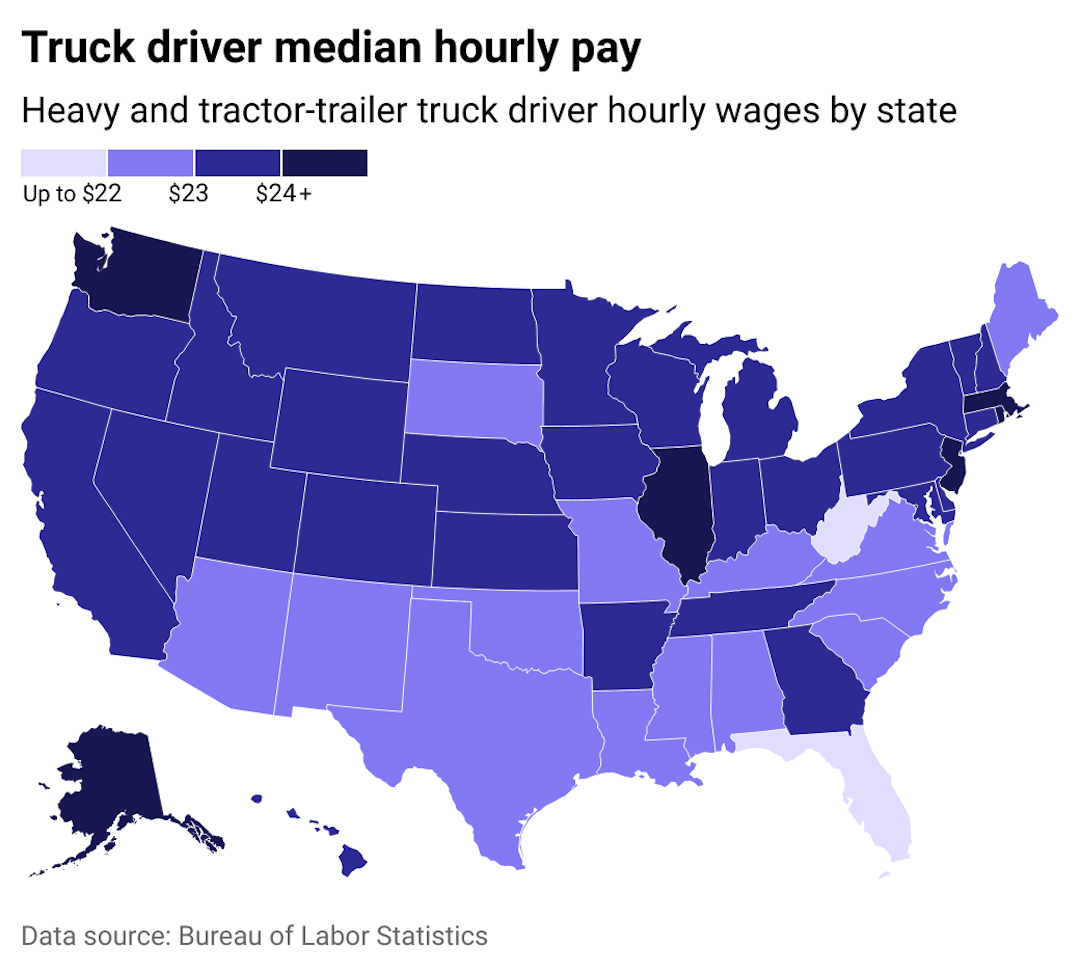 Truckinfo.net
Truck drivers in most states make $22 to $24 per hour
Truck drivers in the United States are well compensated compared to other jobs that require only a high school education. The median pay is $23.23 an hour, compared to the $18.42 average for workers with only a high school diploma.
Truck drivers have been in especially high demand since the start of the coronavirus pandemic, according to the American Trucking Associations. As a result, trucking fleets are offering extraordinarily higher pay to attract and keep drivers. Weekly earnings have jumped five times their historical average and are up by more than 25% for long-haul, truckload drivers since the start of 2019. Drivers are also being offered thousands of dollars in sign-on bonuses and full benefits such as paid leave, health insurance, and 401(k) retirement funds.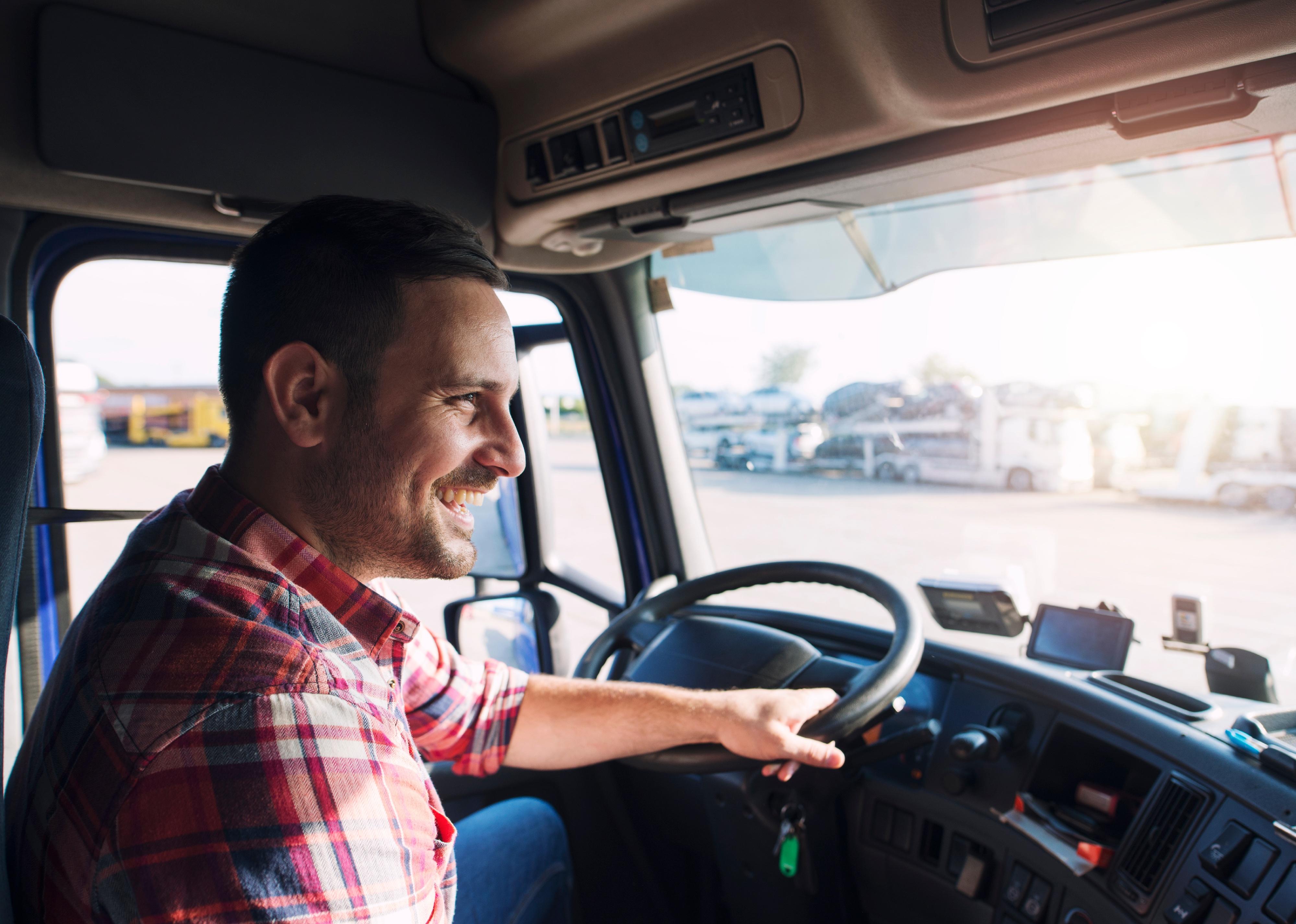 Aleksandar Malivuk // Shutterstock
Where drivers made the most
Truck drivers are paid the most in Washington D.C. and Alaska, followed by Washington state and New Jersey. However, there are far fewer drivers in the District of Columbia and Alaska— 620 and 3,020—compared to 34,510 and 44,800 in Washington state and New Jersey. The lowest-paying states are West Virginia, Florida, Alabama, and Virginia.
Despite the demand and the range of benefits offered, one economist noted there is a serious shortage of drivers, blaming a combination of increased demand for freight, shrinking labor due to early retirements related to the pandemic, and closed driving schools. Others blame loneliness, on top of the job's physical and emotional toll, as a reason for fewer truck drivers in the industry.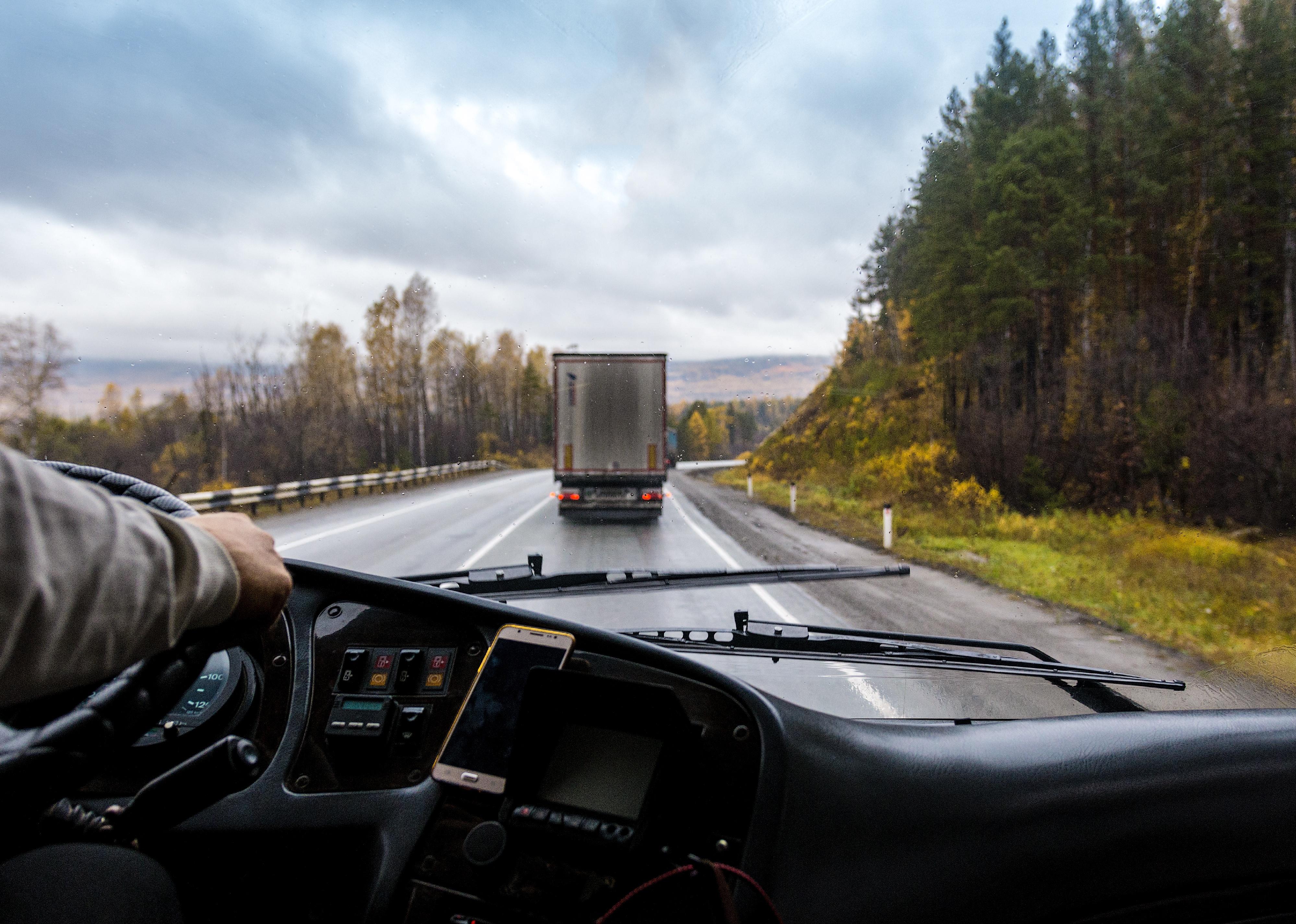 Evgeny Pyatkov // Shutterstock
Requirements and training
Heavy and tractor-trailer truck drivers typically have a high school diploma and completed training at a professional truck driving school. At these schools, they get hands-on training learning to maneuver big rigs on highways and through streets. They are also taught federal laws and regulations concerning interstate truck driving.
For professional training, students can choose between a private school or a community college program that usually lasts between three and six months. Truck drivers need to have a commercial driver's license, a clean driving record, pass a physical exam every two years, and submit to random testing for alcohol or drug abuse.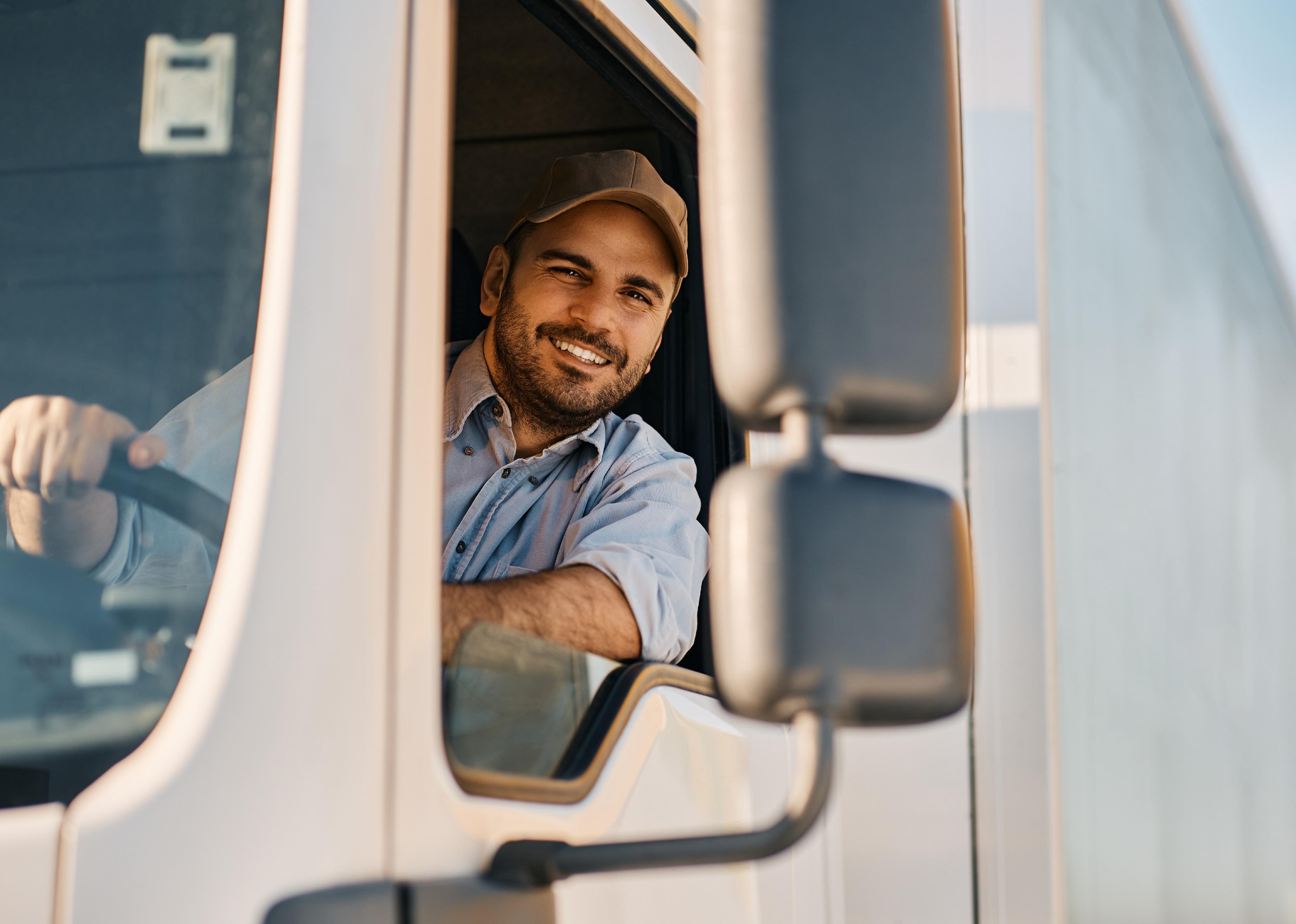 Virrage Images // Shutterstock
Job outlook
Some in the industry believe the deregulation of the truck driving industry during the Carter administration has had an adverse effect on pay throughout decades. Still, employment of heavy and tractor-trailer truck drivers is expected to grow 4% through 2031, a pace that is about the average for all occupations.
Over the decade, an average of about 259,900 openings for heavy and tractor-trailer truck drivers have been available each year, according to the BLS. Many of the openings are to replace workers who move to different occupations or retire. Truck driving remains a solid profession for many to enter the middle class without the need of an expensive four-year college degree.
This story originally appeared on Truckinfo.net and was produced and
distributed in partnership with Stacker Studio.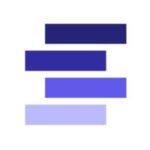 Founded in 2017, Stacker combines data analysis with rich editorial context, drawing on authoritative sources and subject matter experts to drive storytelling.
5 ways tech innovation has changed skilled trade jobs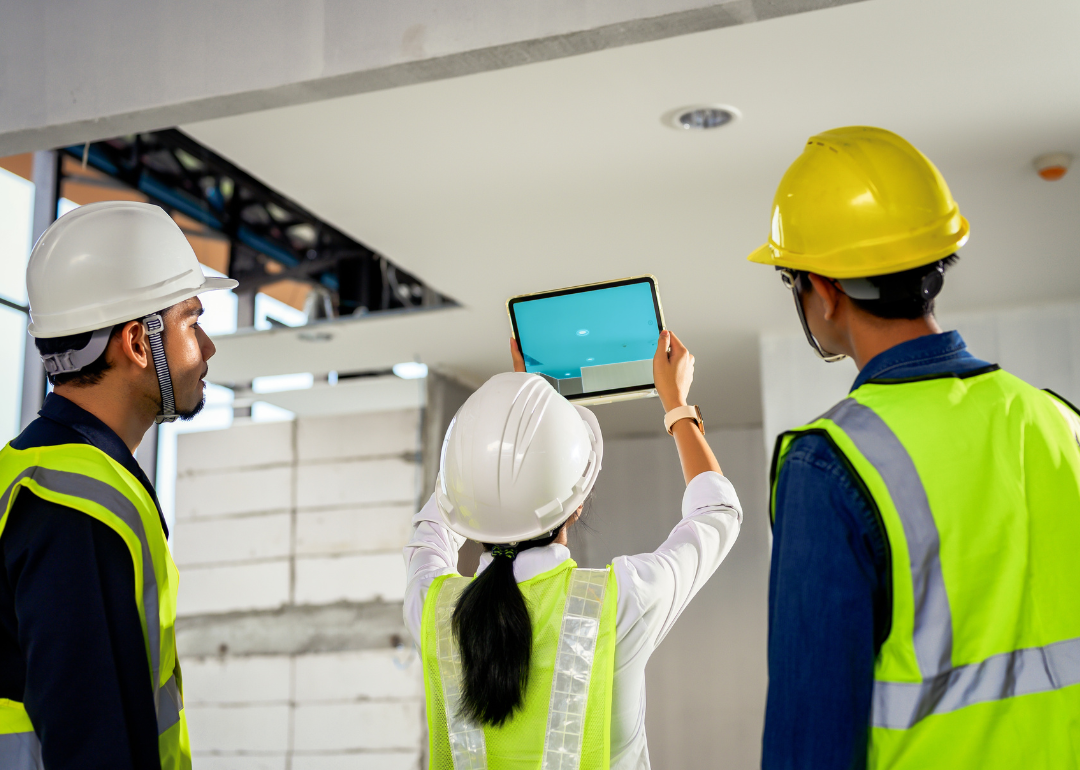 New technologies can significantly affect companies that adopt them, helping to reduce errors and boost productivity. That's as true today as ever before.
The COVID-19 pandemic, for example, accelerated a shift to automation within many businesses seeking to alleviate worker shortages and boost profits. A September 2021 Harvard Business Review report found that jobs linked to artificial intelligence, algorithms, and automation saw a 28% increase, compared with the previous quarter that year. And an April 2022 report on cloud computing forecasted spending on cloud-based services to approach $600 billion next year, compared with a little over $400 billion in 2021.
The construction industry and other trade jobs, in particular, have undergone a major technological upheaval of late as those industries have navigated through supply chain issues and labor shortages. ServiceTitan compiled a list of some of those technologies based on an Association of General Contractors nonrandom survey of its members, other research reports, and news coverage of the industry.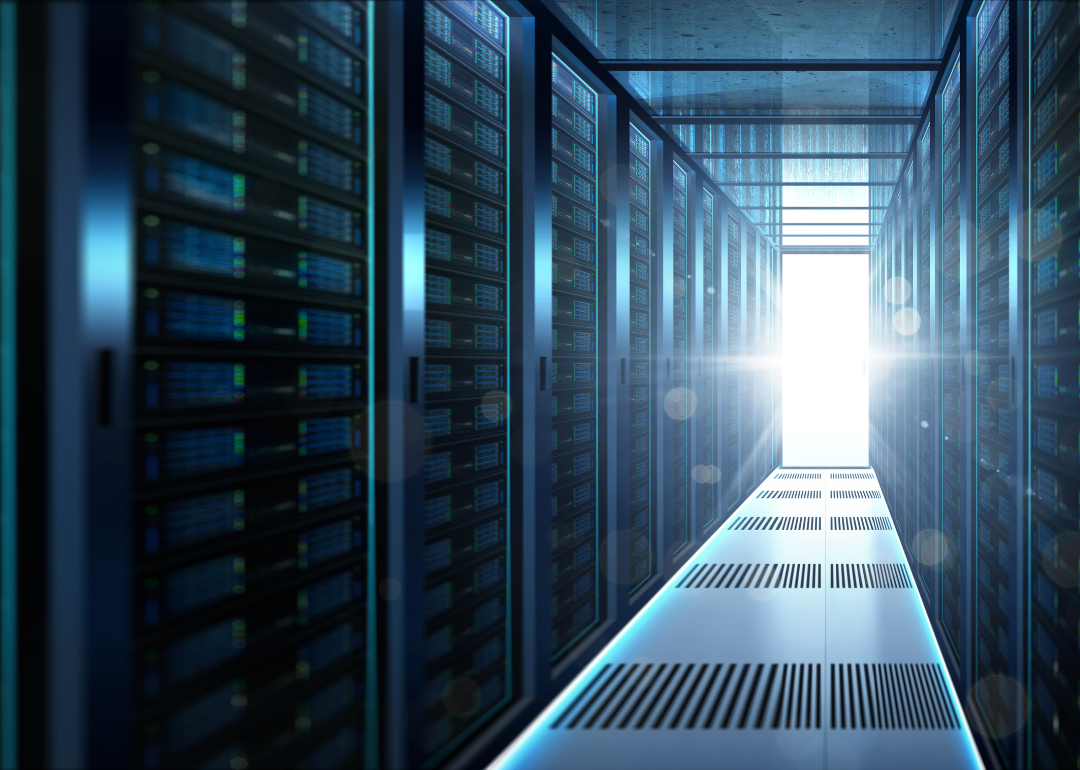 jamesteohart // Shutterstock
Cloud-hosted technologies
As previously mentioned, many companies, including trade businesses, are leaning more and more on cloud-hosted technologies. The way companies have had to navigate supply chain issues brought about by the pandemic has shown the benefits of putting information in the cloud.
For example, heating, ventilation, and air conditioning parts have been in high demand, largely due to supply chain issues. As a result, many trade businesses haven't had enough new equipment, raw materials such as PVC, or replacement parts to meet demand. Manufacturers and businesses alike have also been battling labor shortages. Companies that have fared well are those with updated inventory cloud management systems. These companies can better analyze which products could be sourced in the U.S., determine the cost of equipment and materials, and prevent potential loss of revenue. And making sure the equipment and materials is available helps with worker retention by reducing idle time caused by supply shortages.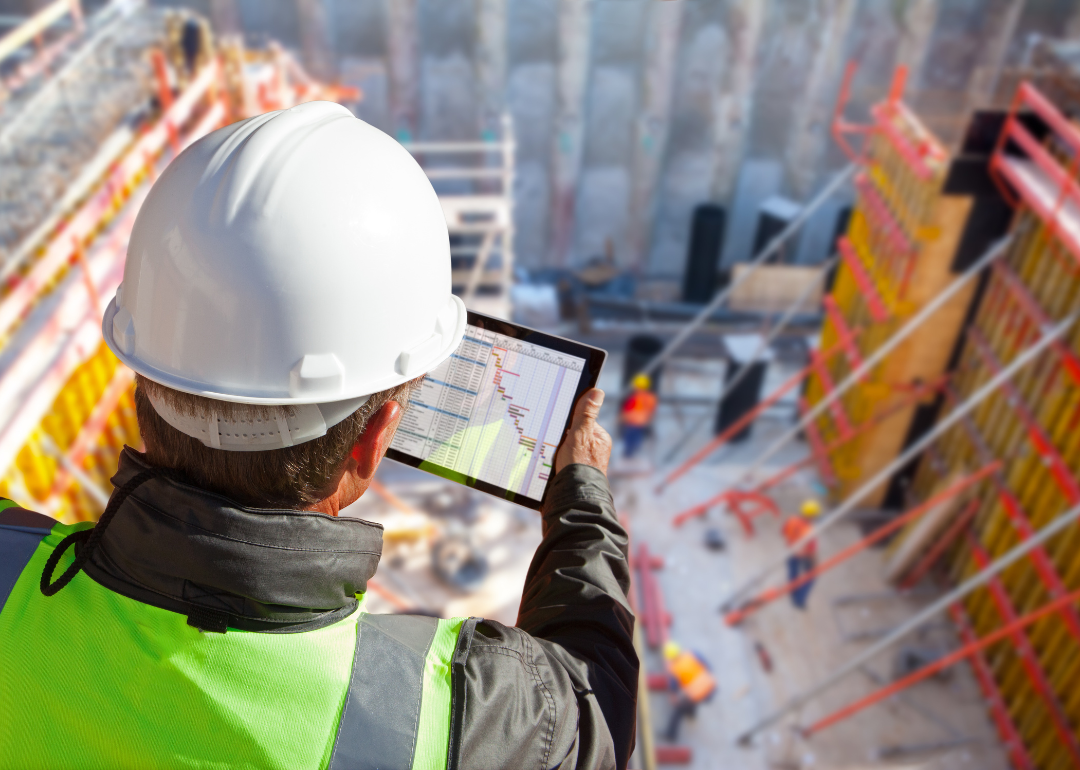 sculpies // Shutterstock
Mobile software
More companies are using mobile software apps on construction sites. Construction software apps help employees on a project analyze and share data in real-time, and allow workers to generate field reports more quickly. According to the AGC survey published in January, most members (68%) said that they'll use mobile software technology this year mainly for daily field reports. Sixty percent of AGC members also said they plan to use mobile software for employee time tracking, and 57% responded that they plan to use the software for field access to job information.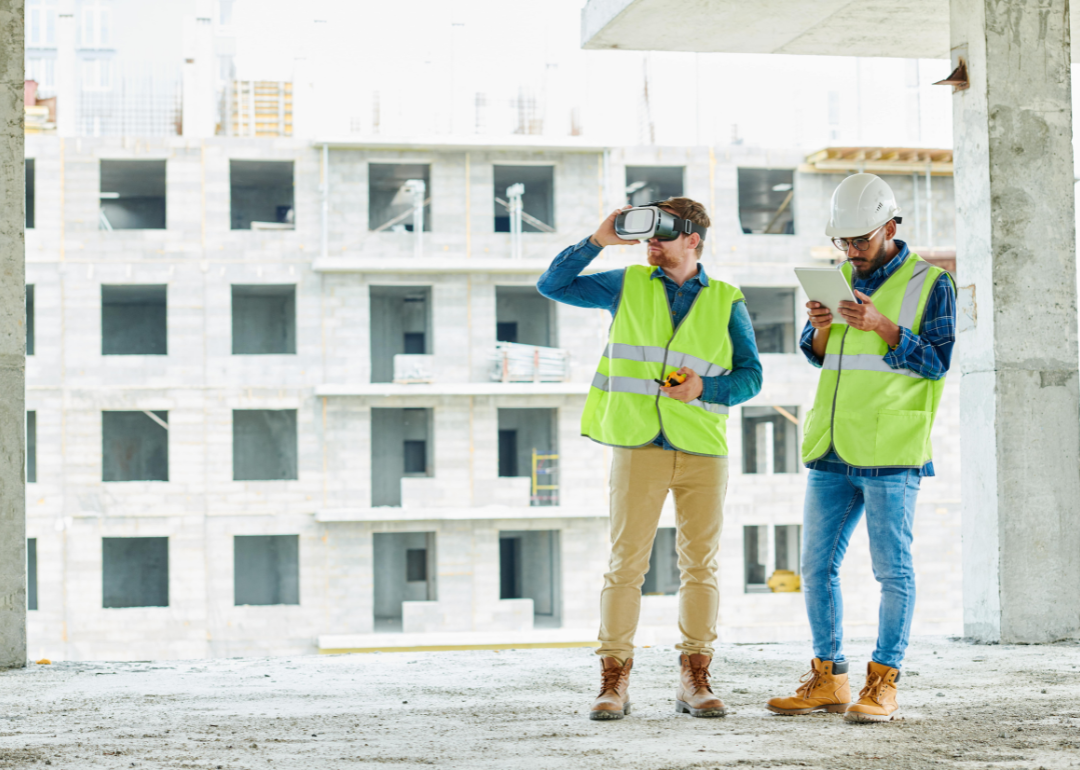 SeventyFour // Shutterstock
Virtual and augmented reality
Virtual and augmented reality goes back to the 1980s, when government agencies such as NASA used the technology to manufacture realistic scenes and objects. Mainstream interest died down for a while, but in recent years, there's been more advancement and funding of the technology.
AR is obtained through visual elements and sound via technology, while virtual reality strives to create a sensory experience that can include sight and touch. The AR market is expected to grow to a worth of nearly $600 billion, according to a 2021 Grand View Research report.
Several companies have tapped into AR and VR technologies in recent years, including Microsoft's creation of the HoloLens headset. The device uses AR technology with holographic processing and multiple optical sensors to simulate a virtual world.
Technology like the HoloLens can help engineers locate problems or efficiencies in early-stage design and create accurate models before construction starts. On building sites, the device could be used to inspect for safety or aid in training workers. McKinstry, a company with several locations across the U.S., used HoloLens to build an AR solution for a pipe-hanger installation project.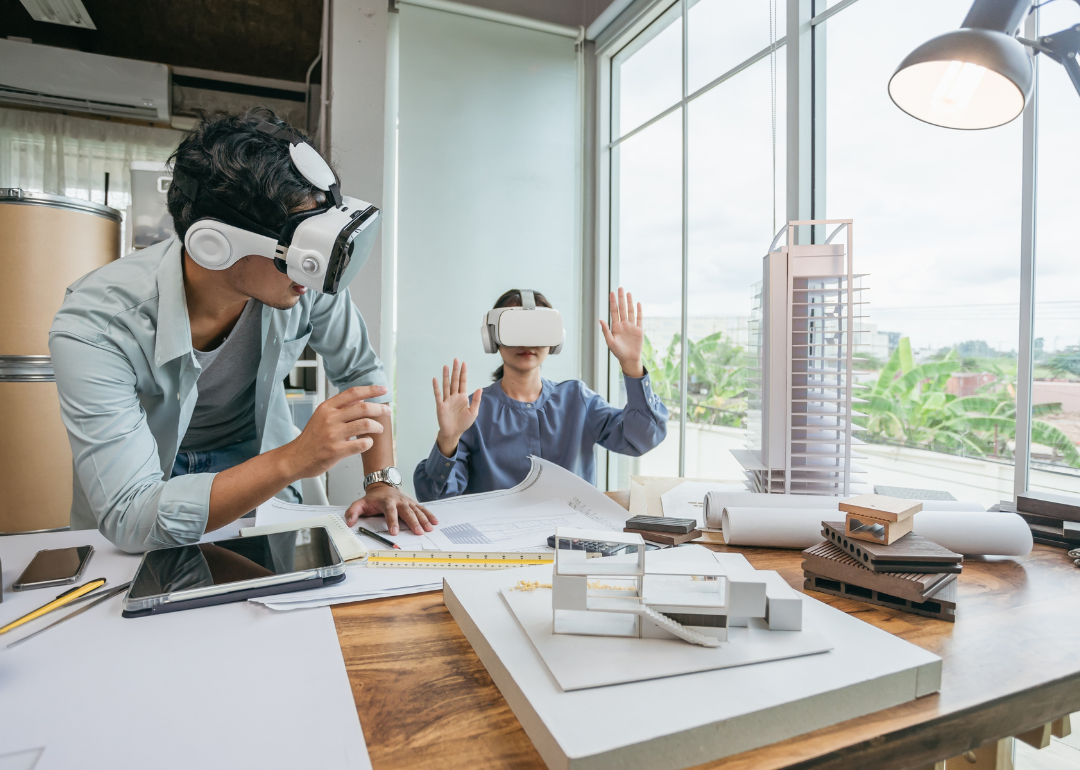 ME Image // Shutterstock
Building information modeling
Architectural blueprints and technical drawings have been increasingly replaced by building information modeling, a digital representation of spaces widely used by architects, engineers, and construction workers. BIM can provide interior and exterior 3D model data and documentation of a building. A 2021 Dodge Data & Analytics report found that BIM usage is most common among architects, with 40% using the technology for space utilization plans. About one in five AGC members surveyed plan to increase BIM investments in 2022.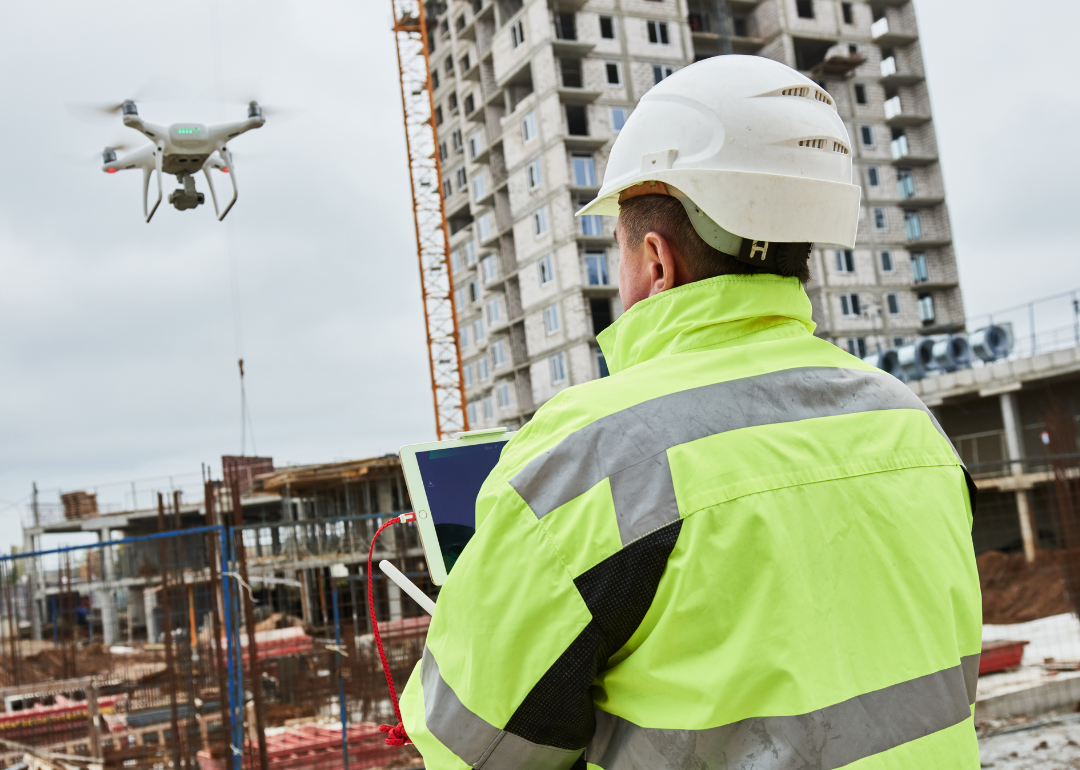 Dmitry Kalinovsky // Shutterstock
Drones
Drones monitor the surroundings while work is in progress and can catch potential hazardous situations. In 2021, for example, drone surveillance footage revealed a crack in Tennessee's I-40 bridge, which posed a threat, causing the bridge to close for repair to avoid further catastrophe.
The construction industry can expect to see huge investments with President Biden's infrastructure bill—which includes $110 billion for road and bridge projects and will allow grants to use U.S.-made drones to help ensure safety while jobs are in progress. Other legislation was recently passed to help research universities train future drone-operating employees.
This story originally appeared on ServiceTitan and was produced and
distributed in partnership with Stacker Studio.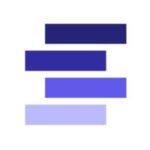 Founded in 2017, Stacker combines data analysis with rich editorial context, drawing on authoritative sources and subject matter experts to drive storytelling.