Sanctioned Russia becomes China's main source of oil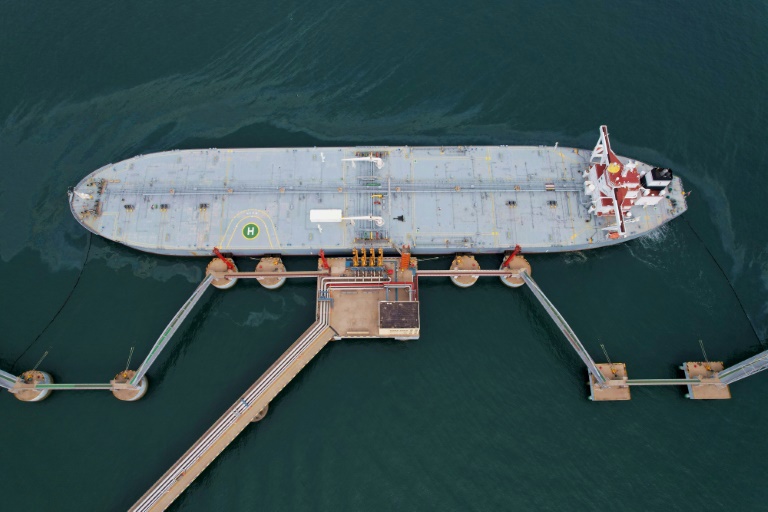 China ramped up crude oil imports from Russia in May, customs data showed Monday, helping to offset losses from Western nations scaling back Russian energy purchases over the invasion of Ukraine.
The spike means Russia has now overtaken Saudi Arabia to become China's top oil provider as the West continues to sanction Moscow's energy exports.
The world's second-biggest economy imported around 8.42 million tonnes of oil from Russia last month — a 55 percent on-year rise — as Beijing continues to refuse to publicly condemn Moscow's war while exacting economic gains from its isolated neighbour.
China imported 7.82 million tonnes of oil from Saudi Arabia in May.
In total, China bought $7.47 billion worth of Russian energy products last month, about $1 billion more than April, according to Bloomberg News.  
The new customs data comes four months into the war in Ukraine, with buyers from the US and Europe shunning Russian energy imports or pledging to slash them over the coming months.
But while European powers are scaling back and Russia's energy exports are falling, Asian demand is helping to staunch some of those losses, especially in China and India.
According to the International Energy Agency's latest global oil report, India has overtaken Germany as the second-largest importer of Russian crude in the last two months. 
China has been Russia's biggest market for crude oil since 2016. 
– 'No limits' –
Days before Moscow's invasion of Ukraine, China's President Xi Jinping greeted his Russian counterpart Vladimir Putin in Beijing, with the two countries declaring a bilateral relationship of "no limits". 
Although demand in China remains muted, there has been some improvement in the past month as cities began to loosen virus restrictions after the country's worst Covid outbreak since the early days of the pandemic.
This has allowed some supply chain problems to ease and industrial production to pick up, official data showed.
China's overall imports from Russia spiked 80 percent from a year ago in May to $10.3 billion, customs data added.
Apart from oil, Beijing's purchases of liquefied natural gas from Russia also surged 54 percent on-year in May to 397,000 tonnes, even as overall imports of the fuel fell.
Beijing — which has repeatedly refused to condemn Moscow's bloody invasion of Ukraine — has also been accused of providing a diplomatic shield for Russia by blasting Western sanctions and arms sales to Kyiv.
Once bitter Cold War enemies, Beijing and Moscow have stepped up cooperation in recent years as a counterbalance to what they see as US global dominance.
– Joint goals –
Earlier this month they unveiled the first road bridge linking the two countries, connecting the far eastern Russian city of Blagoveshchensk with the northern Chinese city of Heihe.
Last week, President Xi Jinping assured President Vladimir Putin of China's support on Russian "sovereignty and security" on a call between the two leaders. 
The Kremlin said the pair had agreed to ramp up economic cooperation in the face of "unlawful" Western sanctions.
The West has adopted unprecedented sanctions against Russia in retaliation for its war in Ukraine, and Moscow is looking for new markets and suppliers to replace the major foreign firms that left Russia following the invasion.
The 27-nation European Union agreed in late May to a package of sanctions that would halt the majority of Russian oil imports.
While the United States had already banned Russian oil, European nations are much more dependent on those imports.
Energy is a major source of income for Putin's government, and Western nations are trying to isolate Moscow and impede Moscow's ability to continue the war.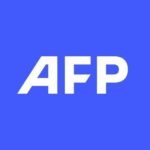 With 2,400 staff representing 100 different nationalities, AFP covers the world as a leading global news agency. AFP provides fast, comprehensive and verified coverage of the issues affecting our daily lives.
Air industry recovery gathering pace despite uncertainty: IATA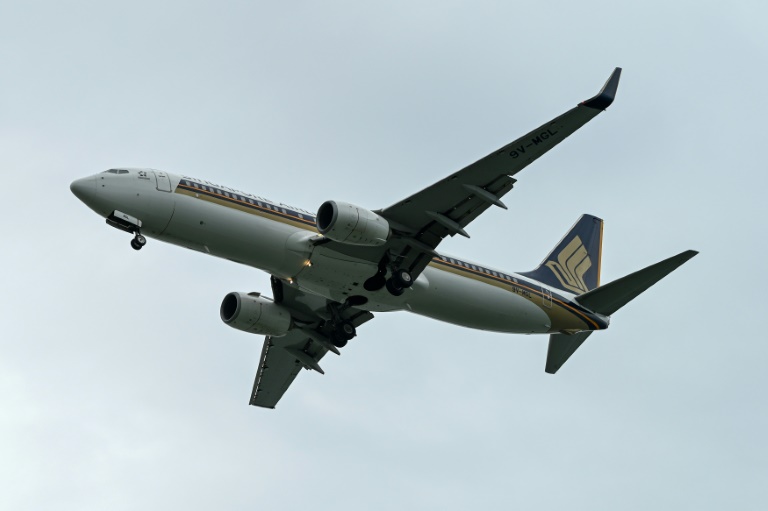 Air passengers are expected to hit 83 percent of pre-pandemic levels this year and the aviation industry's return to profit is "within reach" in 2023 despite ongoing uncertainty, the International Air Transport Association said on Monday.
Industry losses are expected to drop to $9.7 billion this year, a "huge improvement" from $137.7 billion in 2020 and $42.1 billion in 2021, IATA said in an upgraded industry outlook ahead of its annual general meeting in Doha.
"Airlines are resilient. People are flying in ever greater numbers. And cargo is performing well against a backdrop of growing economic uncertainty," the document quoted IATA director general Willie Walsh as saying.
The aviation industry was sent reeling by the pandemic, with passenger numbers plunging 60 percent in 2020 and remaining 50 percent down in 2021. Airlines lost nearly $200 billion over two years.
While some firms in the sector went bankrupt, others — backed often by states — have emerged from the pandemic with profits intact.
IATA said industry-wide profitability "appears within reach" in 2023, adding that North American airlines were expected to return an $8.8 billion profit this year.
More than 1,200 aircraft are expected to be delivered in 2022, while cargo volumes should reach a record 68.4 million tonnes "despite economic challenges", it added.
"Strong pent-up demand, the lifting of travel restrictions in most markets, low unemployment in most countries, and expanded personal savings are fueling a resurgence in demand that will see passenger numbers reach 83 percent of pre-pandemic levels in 2022," IATA said.
Airlines, desperate to put the coronavirus pandemic behind them, go into the talks in Doha ahead of a potential summer of chaos with shortages and strikes that could threaten their recovery.
While trade is roaring back to life, representatives from the aviation sector meeting until Tuesday in Qatar have a packed agenda with multiple geopolitical crises including the war in Ukraine and the environment.
Cracks are already showing in the sector's recovery, though industry figures are optimistic about the future despite the issues.
In the past few weeks, delays and cancellations caused by a lack of staff at airports and strikes for better pay have wreaked havoc upon travellers.
The problems originate with the pandemic when airlines and airports laid off thousands of workers during its worst-ever crisis. Now, they are scrambling for employees.
Also reflecting the enduring disruption, IATA was forced to move its annual general meeting from Shanghai to Qatar as China continues to grapple with the pandemic.
The global association represents 290 airlines, accounting for 83 percent of air travel worldwide.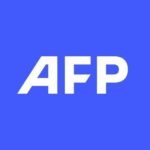 With 2,400 staff representing 100 different nationalities, AFP covers the world as a leading global news agency. AFP provides fast, comprehensive and verified coverage of the issues affecting our daily lives.
'Huge uncertainty' for EU firms over China's Covid curbs, chamber warns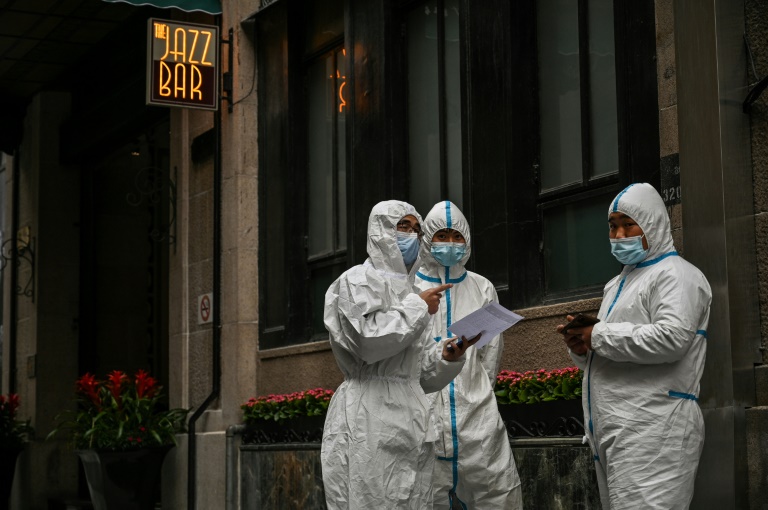 Many European firms are rethinking their investments in China because of its strict Covid controls, a top business group said Monday, warning that disruptions had pummelled operations.
While the rest of the world has steadily removed coronavirus curbs, China has remained committed to its zero-Covid strategy, using lockdowns and mass testing to stamp out all infections.
But this strategy has hammered businesses and snarled supply chains — 60 percent of respondents in a survey of European businesses said it has become harder to do business in China, in large part due to Covid controls.
"We hope that China is really waking up," Bettina Schoen-Behanzin, vice president of the European Union Chamber of Commerce in China, told AFP.
"(We hope) that they find a way to get out of this zero-tolerance Covid strategy because it causes huge uncertainty and this is for sure not good for investment."
The chamber conducted the survey on over 600 member firms in February and March just as strict lockdowns were imposed in several areas to control China's worst Covid outbreak in two years — from business hub Shanghai to the northern breadbasket province of Jilin.
The body also did a follow-up in April to assess the impact of the lockdowns and the Russian invasion of Ukraine.
It found that 92 percent of member companies were hit by supply chain problems, and three-quarters said their operations were negatively impacted by the Covid controls.
Further, 60 percent of respondents said in April that they had lowered their 2022 revenue projections.
The Ukraine war also impacted confidence — a third of the firms surveyed cited geopolitical tensions as a reason for the Chinese market becoming less attractive.
"The role China played over the last two years in bolstering European companies' global revenues looks set to diminish," the report released on Monday said.
"And recent events have led many to question just how many eggs they are willing to keep in their China basket."
The Covid containment measures also hampered European firms' ability to recruit international and local talent, the chamber said.
Its annual survey found that 58 percent of companies faced difficulties in recruiting international and local talent, pointing to the Covid controls and "a wealth of ever-changing visa and work permit procedures and extreme limitations on travel in and out of China".
– 'The world does not wait' –
China is the world's second-biggest economy with a huge market, however, making it difficult for firms to walk away.
"Companies, businesses are not leaving China, because the market is too big, the market is too important, and there are for sure many growth opportunities ahead," Schoen-Behanzin told AFP.
"But they are localising, they are onshoring, and they are rethinking their footprint in China, in Asia," she added.
"They are shifting, especially future investments."
However, if the Covid restrictions drag on for another year, companies could start to feel even more pain.
"The world does not wait for China," Schoen-Behanzin said.
"If there is no change, then definitely companies will start to think about backup plans and they obviously would go into other markets."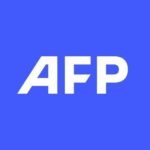 With 2,400 staff representing 100 different nationalities, AFP covers the world as a leading global news agency. AFP provides fast, comprehensive and verified coverage of the issues affecting our daily lives.
Bankrupt Sri Lanka opens IMF talks, begins shutdown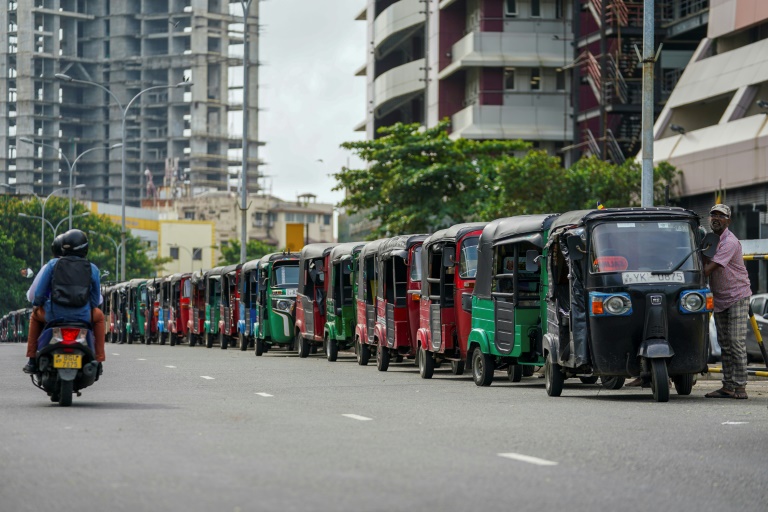 Sri Lanka closed schools and halted all non-essential government services on Monday, beginning a two-week shutdown to conserve fast-depleting fuel reserves as the International Monetary Fund opened talks with Colombo on a possible bailout.
The country of 22 million people is in the grip of its worst economic crisis after running out of dollars to finance even the most essential imports, including fuel.
On Monday schools were shut and state offices worked with skeleton staff as part of government plans to reduce commuting and save precious petrol and diesel. Hospitals and the main seaport in Colombo were still operating. 
Hundreds of thousands of motorists remained in miles-long queues for petrol and diesel even though the energy ministry announced they will not have fresh stocks of fuel for at least three more days.
The country defaulted on its $51 billion foreign debt in April and went cap-in-hand to the IMF.
The first in-person talks with the IMF on Sri Lanka's bailout request commenced in Colombo on Monday and will continue for 10 days, the lender and the government said in brief statements.
Prime Minister Ranil Wickremesinghe was also due to meet visiting Australian Home Affairs Minister Clare O'Neil to "deepen cooperation and assist Sri Lanka as the country faces very difficult economic times," Canberra said in a statement.
It said O'Neil will also discuss strengthening engagement on transnational crime, including people-smuggling following a surge in would-be illegal immigrants by boat in the past month.
Sri Lanka is facing record-high inflation and lengthy power blackouts, all of which have contributed to months of protests — sometimes violent — calling on President Gotabaya Rajapaksa to step down. 
Police arrested 21 student activists who blocked all gates to the presidential secretariat building after declaring Monday, Rajapaksa's 73rd birthday, a "day of mourning".
The shutdown order came last week as the United Nations launched its emergency response to feed thousands of pregnant women who were facing food shortages.
Four out of five people in Sri Lanka have started skipping meals as they cannot afford to eat, the UN has said, warning of a looming "dire humanitarian crisis" with millions in need of aid.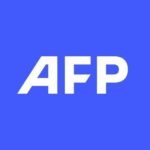 With 2,400 staff representing 100 different nationalities, AFP covers the world as a leading global news agency. AFP provides fast, comprehensive and verified coverage of the issues affecting our daily lives.