Asian markets fluctuate as oil, euro struggle on recession fears
Asian markets fought Wednesday to recover some of the losses suffered at the start of the week as recession alarms continue to ring loud and oil struggled to erase the previous day's sharp drop owing to growing demand fears.
The euro clawed its way back slightly after hitting parity with the dollar for the first time in two decades, though it remains under pressure from growing concerns about an energy crisis across the eurozone and the European Central Bank's slower pace of monetary tightening.
Traders are also awaiting the release of a series of key indicators this week, including the all-important consumer price index later Wednesday, with expectations for another increase to a fresh 41-year high.
Another big spike in prices will reinforce the Federal Reserve's determination to lift interest rates 75 basis points for a second successive month in July, adding to concerns that officials could go too far and tip the economy into recession.
Still, Lauren Goodwin of New York Life Investments said policymakers were unlikely to shift from their hawkish tilt for now.
"This is widely expected to be a really strong print," she told Bloomberg Television.
"Even if it is not, I don't think that changes the Fed's perspective in a couple of weeks. We won't have enough evidence that inflation is convincingly turning over."
In a further sign of the pressure being felt around the world from surging prices, the South Korean central bank lifted rates 0.5 percentage points Wednesday, the first such increase since 1999.
While European markets enjoyed a rare advance thanks to bargain-buying, all three main indexes on Wall Street dropped.
Asian equities fluctuated, with Tokyo, Hong Kong, Seoul, Wellington and Taipei slightly higher but Shanghai, Sydney, Singapore, Manila and Jakarta in the red.
– Europe gas crisis –
Stephen Innes at SPI Asset Management said equities could continue to struggle owing to a perfect storm of crises engulfing trading floors.
"Typically, equity markets can deal with one risk relatively well," he said in a note. "But the current setup of sticky inflation, rapid Fed tightening, growth/recession risks and excessive rates volatility, to name a few, have at times left investors defenceless. 
"And with the market coalescing to a bearish consensus, stocks are having trouble sustaining a meaningful rally."
Both main crude contracts were flat, staying below $100 and nowhere near recovering the more than seven percent drops suffered Tuesday, hit by bets on a drop in demand and fears of more Covid-19 lockdowns in Shanghai.
The commodity has lost a large chunk of the gains seen after Vladimir Putin's invasion of Ukraine, despite bans on imports from Russia, with some analysts saying consumers were simply choosing not to buy fuel because of the high price.
Data from the American Petroleum Institute showed US stockpiles rose 4.76 million barrels last week, Bloomberg News reported citing people familiar with the figures, indicating demand slacking off even during the key summer driving season.
Joe Biden's visit to Saudi Arabia on Friday will be followed intently as he tries to persuade the crude giant to pump more to help reduce prices.
On currency markets, the euro held just above $1.0 a day after hitting parity on Tuesday for the first time since late 2022, with a worsening energy crisis fanning expectations that the eurozone will plunge into recession.
With Russian energy giant Gazprom starting 10 days of maintenance Monday on its Nord Stream 1 pipeline, the bloc — and particularly gas-reliant Germany — is waiting nervously to see if the taps are turned back on.
"A prolonged cut to the gas supply would halt a lot of economic activity, sending (Germany) deep into recession," said Tapas Strickland at National Australia Bank.
He said July 21 — when the gas should be switched back on — will be a crucial date.
"That date also happens to be the day of the next ECB meeting," he added. "Either of these events are key risk events. Russia playing gas politics by not switching on the gas supply would likely see the euro lurch much lower."
– Key figures at around 0250 GMT –
Tokyo – Nikkei 225: UP 0.3 percent at 26,423.11 (break)
Hong Kong – Hang Seng Index: UP 0.6 percent at 20,963.55
Shanghai – Composite: DOWN 0.3 percent at 3,270.99
Euro/dollar: DOWN at $1.0032 from $1.0037 Tuesday
Pound/dollar: UP at $1.1893 from $1.1889 
Euro/pound: DOWN at 84.34 pence from 84.40 pence
Dollar/yen: UP at 137.14 yen from 136.84 yen
West Texas Intermediate: FLAT at $95.80 per barrel
Brent North Sea crude: FLAT at $99.52 per barrel
New York – Dow: DOWN 0.6 percent at 30,981.33 (close)
London – FTSE 100: UP 0.2 percent at 7,209.86 (close)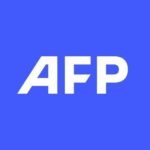 With 2,400 staff representing 100 different nationalities, AFP covers the world as a leading global news agency. AFP provides fast, comprehensive and verified coverage of the issues affecting our daily lives.
Contech leaders say convergence is driving a construction industry renaissance
In the building industry, convergence is a blurring of lines between tech, process, and sectors such as architecture and manufacturing.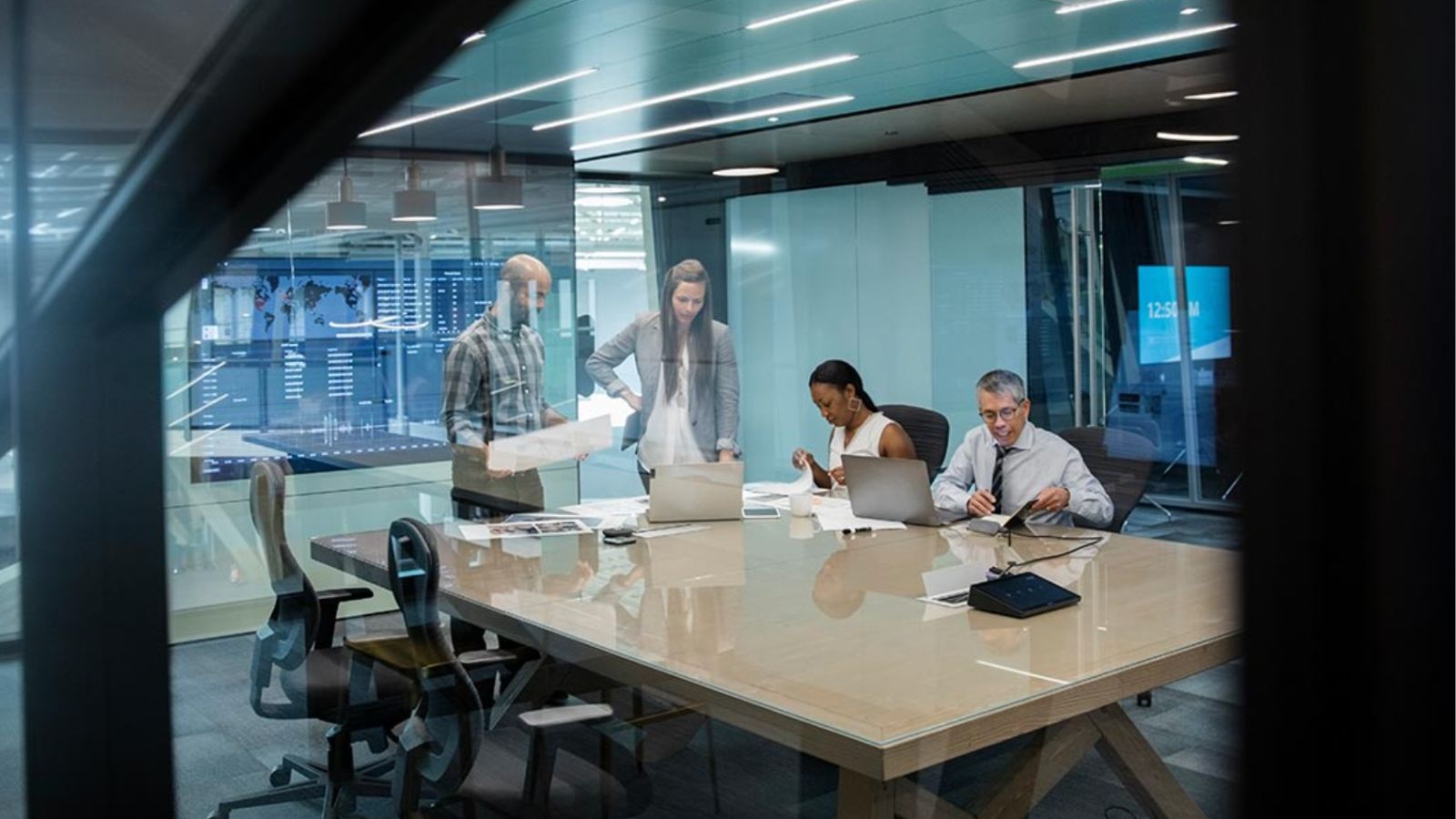 The content featured in this article is brand produced
In the building industry, convergence is a blurring of lines between technology, process, and sectors such as architecture, manufacturing, and entertainment.
The goal? Finding better ways to design, build, and make space.
"Architects and builders are looking to manufacturing to make the construction process more like industrial assembly lines — modular, repeatable, and efficient," Autodesk University writes. "And they're finding ways to use standardized parts and digital tools to improve safety and accelerate project timelines."
As VP Industrialized Construction at Autodesk, Amy Marks says construction business models are shifting to meet demands from a growing client segment called "convergence customers."
"When you think about what a convergence customer needs, it's very different than what just a general contractor needs, or just an architect needs, or just an owner needs, or just a building product manufacturer needs," says Marks.
"They need a platform of connected data. They need the interoperability between many different ecosystem partners, whether that's in services, or technology, or products. They're looking across the silos — they're basically burning them to the ground at this point. And I think that changes everything."
During her keynote address at the Advancing Prefabrication 2022 conference, Marks said 82% of the audience considered themselves convergence customers.
But they're not explicitly asking for convergence solutions, Marks notes.
Rather, clients tell her they are looking for integrated support because their business models are changing and "there are forces on my business, and the way in which I do business, and how I make money that have changed."
So if a contractor responds to an RFP by offering up an evolved framework that incorporates a convergence of prefabrication, technology, and advanced processes, the customer feels better enabled to achieve their project goals.
How convergence in construction actually works
Marks touches on two key ways convergence takes place in construction.
The first is a "horizontal" integration of different — but often adjacent — business types that merge, or incorporate another offering, to increase their shared value. "Architects are buying [pre]fab shops, and general contractors are becoming makers and makers are becoming designers of things," she explains.
We're seeing "vertical" compression too, according to Marks. "Whether it's the GC or the mechanical, electrical, or plumbing subcontractor, or the traditional building product manufacturer — they are merging together as makers."
For example, she describes how an electrical contractor might not actually produce anything that's included in the electrical skids they supply.
Instead, they function as a "product and system integrator" of the manufactured items provided to clients. Or the building product manufacturer who creates those items offers the entire skid as an aggregated solution.
If you think bigger, Marks says, this type of convergence can enable the creation of smart buildings and even whole smart cities that function as vertically integrated environments.
Envision future cities where "platform companies like Meta and Google own undersea cables to emerging geographies. The data center will be owned by them, the infrastructure that gets built around them potentially…I'm sure they would like it to integrate with their platforms down to the end use in their home," says Marks.
"And so I think it's a very interesting conversation about convergence and platforms that's much more far reaching than we think."
Shared context is key to evolve your business model
Merging previously separate industries or processes is not a simple task. To make it work, all the stakeholders involved must learn how to speak different languages (in a figurative as well as terminology sense) to bridge contextual gaps, Marks says.
"As you're starting out and these business models are first changing, you have to understand the language of the genesis of the original core competencies. And then you have to understand the language of your adjacencies."
For instance, "the DfMA in a manufacturing setting has different interpretations than DfMA may in an architectural setting. You're converging with and reconciling the [industry] language to make sure that you both mean the same thing."
Merging with other specialties requires an appreciation of diversity and perspective to create shared understanding, and perhaps in the future, even a new language, Marks says.
Randee Herrin, Senior VP of Construction Technologies & Manufacturing at TDIndustries Inc., says her construction and facilities services company utilizes a "model-led workflow" to spark collaborative understanding.
With this approach, all stakeholders come together to make shared decisions earlier than usual in the construction process, producing a virtual model (thank you, technology) for the project.
"You have to step outside of just [your company], and engage the entire team — the general contractor and the owner or the other key subs — that means those decisions between the entire team need to happen earlier. And it needs to be much more cooperative and a partnership upfront, to have a better outcome at the end," Herrin explains.
Perceptions of industrialized construction have evolved too
"The future is about data. It's enabled by the [virtual] model and…by offsite manufacturing," says Herrin, who thinks the construction industry is in the midst of a renaissance, as future-oriented firms rethink their approach to building spaces.
After all, who doesn't want their job to be made easier and to access greater project certainty through data, she says.
"To me, it's how many constraints can we remove? We're managing a workforce that's hard to find right now — a declining workforce. And we could sit with that problem or we could say 'how can we solve it through off-site manufacturing?'"
In addition to the obvious benefits of industrialized construction, some old-school misconceptions are also being debunked, says Marks.
She scoffs at the idea that manufactured building products — a key element of construction convergence — are not considered beautiful or that architects and designers say, "I will not have prefab on my project."
"Those kinds of things are so 10 years ago," she says. Now there's widespread interest and acknowledgement of industrialized construction. Project stakeholders just need help understanding how to incorporate prefabricated solutions into their construction plan.
One way or another, every building now incorporates manufactured products in construction, she points out.
"So yeah, I think at the end of the day, the word prefab won't exist. It'll just be products."
This article originally appeared on Make Space, DIRTT's editorial platform that shares perspectives from the design and construction industries.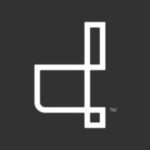 DIRTT is a global leader in industrialized construction. Its system of physical products and digital tools empowers organizations, together with construction and design leaders, to build high-performing, adaptable, interior environments. Operating in the workplace, healthcare, education, and public sector markets, DIRTT's system provides total design freedom, and greater certainty in cost, schedule, and outcomes. DIRTT trades on Nasdaq (DRTT) and on the Toronto Stock Exchange (DRT).
Hong Kong billionaire Li Ka-shing's firm to sell stake in fintech upstart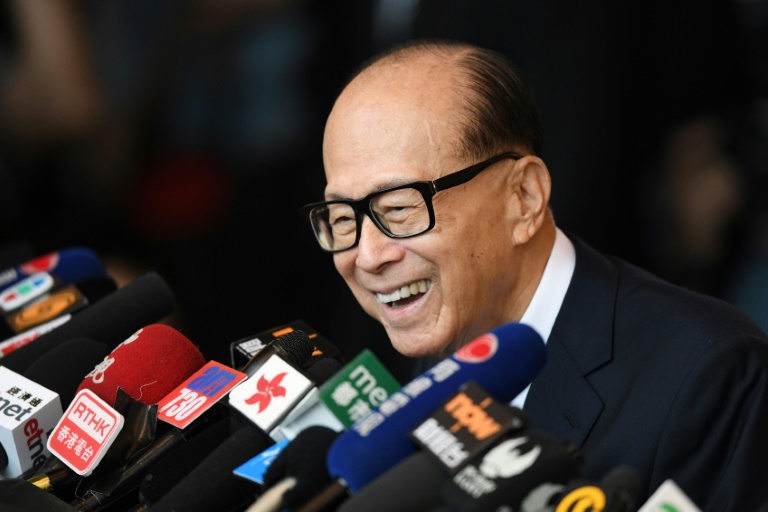 Hong Kong billionaire Li Ka-shing's firm is selling its stake in the parent company of fintech upstart AMTD Digital, according to a statement released Thursday, after the company enjoyed a massive rally this week.
Hong Kong-based AMTD Digital was worth more than $203 billion when New York markets closed on Wednesday, making it the world's fifth-biggest financial company on paper, Bloomberg reported.
AMTD Digital was listed just three weeks ago, and reported $25 million in revenue for the financial year that ended in April 2021.
Li's CK Group said in a statement that it holds less than four percent of AMTD Digital's parent company, AMTD Group, and has entered negotiations to sell those shares.
CK added that it has no representatives on AMTD Group's board and has no business dealings with or shareholdings in AMTD Digital directly.
The sale would put distance between CK and AMTD Digital's founder Calvin Choi, a former investment banker who is appealing a ban by Hong Kong regulators for failing to disclose conflicts of interest.
Li's CK said its current four percent stake was left over from a sale nearly a decade ago, where CK sold a majority of its AMTD Group shares.
AMTD Group was set up in 2003 and lists CK Asset Holdings as a co-founder, according to its website.
Analysts have partly attributed AMTD Digital's current rally to the small portion of shares that were made available for trading.
"The low free float in the company's shares means it will be easier for big shareholders to push up the stock price," research analyst Thomas Nip at Valuable Capital in Hong Kong told Bloomberg, adding that the stock is highly overvalued.
Oktay Kavrak, director at Leverage Shares, told Bloomberg that AMTD Digital was heading for a "nosedive" given the speed of its ascent.
AMTD Digital's swift rally had prompted questions of whether it was the next "meme stock" — shares that skyrocket due to retail trading mania — similar to video game chain GameStop.
In January 2021, small-time stock traders banded together and rocked Wall Street by driving up the prices of shares like GameStop and cinema chain AMC, reaping massive profits.
But there is no evidence yet of a clear link between AMTD Digital's stock movements this week and trades driven by social media interest, with some users of Reddit forum WallStreetBets dismissing the connection.
On Tuesday, AMTD Digital said it knew of "no material circumstances, events nor other matters relating to our company's business and operating activities since the IPO date".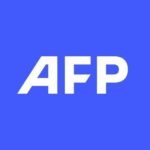 With 2,400 staff representing 100 different nationalities, AFP covers the world as a leading global news agency. AFP provides fast, comprehensive and verified coverage of the issues affecting our daily lives.
Blue Origin sends first Egyptian and Portugese nationals to space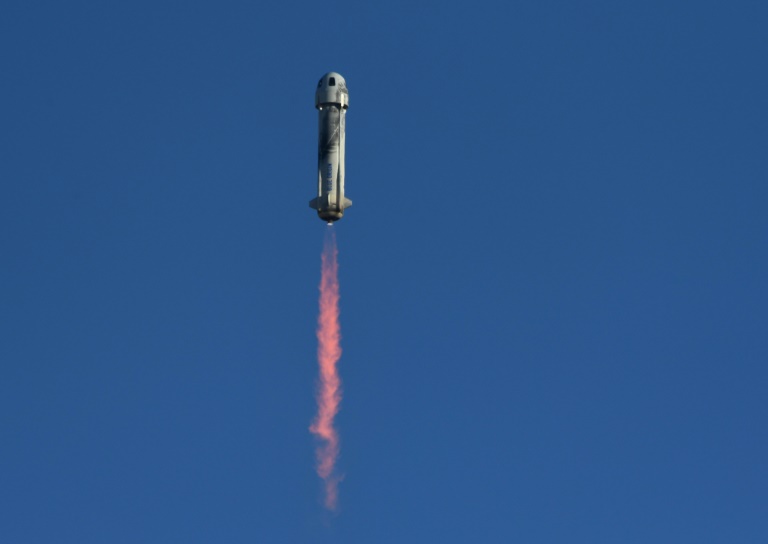 Jeff Bezos' Blue Origin on Thursday launched six people to space, including the first from Egypt and Portugal, on the company's sixth crewed flight.
Mission "N-22" saw the New Shepard suborbital rocket blast off around 8:58 am local time (1358 GMT) from Blue's base in the west Texas desert.
The autonomous, re-usable vehicle sent its crew capsule soaring above the Karman line, the internationally recognized space boundary, 62 miles (100 kilometers) above sea level.
"I'm floating!" a crew mate could be heard saying on a livestream, as the capsule coasted to its highest point and the passengers experienced a few minutes of weightlessness.
Both the rocket and capsule separately returned to the base — the latter using giant parachutes — completing the mission around 11 minutes after lift-off.
The crew included Egyptian engineer Sara Sabry, and Portuguese entrepreneur Mario Ferreira, both the first people of their countries to leave Earth.
It also included Coby Cotton, one of five co-founders of the YouTube sports and comedy channel Dude Perfect, which boasts more than 57 million followers.
A Blue Origin spokeswoman confirmed all six crew were paying passengers — though Sabry's seat was sponsored by nonprofit Space for Humanity.
Blue Origin has not revealed its ticket prices.
Past flights have included celebrity guests who have flown for free, including Star Trek legend William Shatner.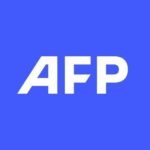 With 2,400 staff representing 100 different nationalities, AFP covers the world as a leading global news agency. AFP provides fast, comprehensive and verified coverage of the issues affecting our daily lives.