Elon Musk asks court to delay start of Twitter court battle
Tesla chief Elon Musk asked a Delaware court Friday to reject a bid by Twitter to put their $44 billion merger lawsuit on trial in September, instead asking to push it back until next year.
In a court document cited by US media, Musk's lawyers accuse Twitter's board of directors of wanting to expedite the case. 
Twitter on Tuesday sued Musk for breaching the contract he signed to buy the tech firm, calling his exit strategy "a model of hypocrisy."
The suit filed in the US state of Delaware urges the court to order the billionaire to complete his deal to buy Twitter, arguing that no financial penalty could repair the damage he has caused.
The social media giant wants to hold the trial in September so as not to prolong the period of uncertainty currently threatening the company. 
But Musk asked that the trial not start before February 13, citing the complexities involved.
Musk's lawyers did not immediately respond to a request by AFP for comment. 
The billionaire had agreed to buy Twitter at the end of April.
But after weeks of threats, Musk last week tried to pull the plug on the deal, accusing Twitter of "misleading" statements about the number of fake accounts.
That set the stage for a potentially lengthy court battle with Twitter, which has defended its fake account oversight and vowed to force Musk to complete the deal, which contained a $1 billion breakup fee.
The social network says the number of fake accounts is less than five percent, a figure challenged by Musk, who says he believes the percentage is much higher.
His lawyers say proving that will require analyzing mountains of data.
A preliminary hearing is scheduled for Tuesday in a business law court in Delaware.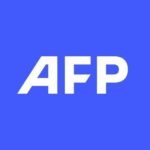 With 2,400 staff representing 100 different nationalities, AFP covers the world as a leading global news agency. AFP provides fast, comprehensive and verified coverage of the issues affecting our daily lives.
Gaming industry feels squeeze after pandemic boom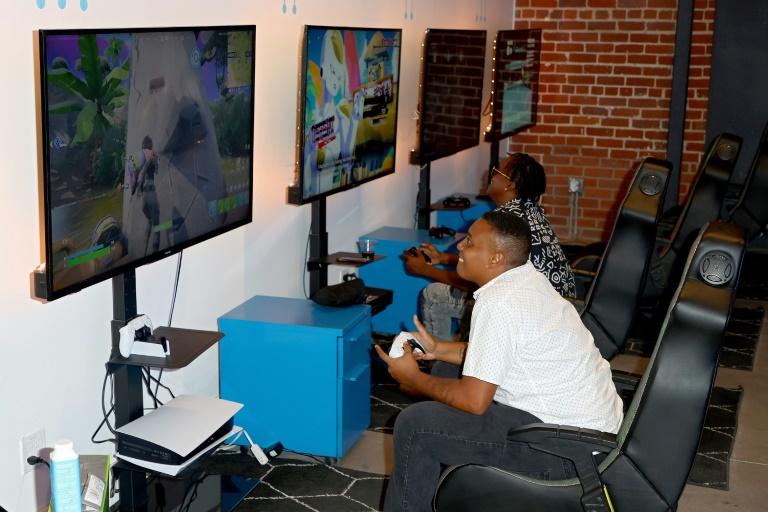 In the height of the pandemic, video games offered people solace in isolation. But now that life is slowly returning to pre-crisis normal, and inflation is soaring, gaming companies are feeling the pinch.
Makers of consoles, accessories, and software for gaming are experiencing the same kind of post-pandemic effect as tech titans who saw business boom while Covid-19 fears kept people close to home.
The squeeze has been exacerbated by steep inflation spurring belt-tightening and gaming fatigue after years of relying on indoor entertainment.
Early in the pandemic, "people flocked to Twitch in droves — streamers and viewers alike," said Brandon Williams, who goes by the handle "BWpaco" on the Amazon-owned platform where gamers broadcast video game action.
"But I've talked to quite a few people who have stopped streaming because they've had burnout or because it's not for them," the 30-year-old streamer added.
"Or, they don't have the time anymore since they went back to work in person."
Twitch viewership that soared during the pandemic has ebbed but remains above what is was in 2019, according to twitchtracker.com.
– Games still in play –
Matt Piscatella, an analyst with market research group NPD, estimated that people in the United States will spend about $55.5 billion on gaming in total this year, less than last year but still up 28 percent from the pre-pandemic year of 2019.
US video game giant Activision Blizzard, which Microsoft is in the process of purchasing, reported that sales in the first half of this year declined, with gamers spending less time in its powerhouse "Call of Duty" franchise.
Nvidia, the California-based maker of high-performance graphics cards popular with gamers, recently issued an earnings warning because of "declining revenues in video games."
Even spending on mobile games is showing signs of weakening, according to analysts.
"Higher prices in everyday spending categories such as food and gas, the return of experiential spending such as travel and attending live events, a lighter release slate of new games, and continued new generation console hardware supply constraints were all likely contributors to the decline seen in the second quarter," Piscatella said.
Omdia analyst Steven Bailey said delayed releases of keenly-anticipated titles such as "Starfield" and "Suicide Squad" also contributed to a pandemic boom "correction" that was inevitable.
– Lurking –
The bump that new titles give to video game sales is a wild card likely to benefit the industry going forward, as players typically throng to get their hands on hot releases.
Piscatella expressed hope the video game market will stabilize in the year ahead and then return to steady growth.
The rising cost of living from inflation is forcing gamers to make choices with their money, but that doesn't mean they are abandoning play, the analyst noted.
More than three-quarters of US consumers play video games, and subscription services such as Xbox Game Pass and PlayStation Plus help tamp down the cost, Piscatella said.
Pandemic effects on video game play have gone beyond the economic arena, giving rise to a trend of players seeking "comfort games" that emphasize cooperation rather than competition.
The explosion of Nintendo's "Animal Crossing" game devoted to community building is an example of this phenomenon, with players uniting to sustain virtual towns.
And, according to streamer BWpaco, viewers are taking to listening to Twitch channels as they might a radio broadcast while their attention is elsewhere.
"They're just lurking," the streamer said.
"I feel now that things have opened back up, and people are more busy, they have it on as background noise."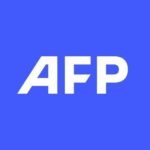 With 2,400 staff representing 100 different nationalities, AFP covers the world as a leading global news agency. AFP provides fast, comprehensive and verified coverage of the issues affecting our daily lives.
Albanian farmer feeds coffee to fields amid fertiliser crunch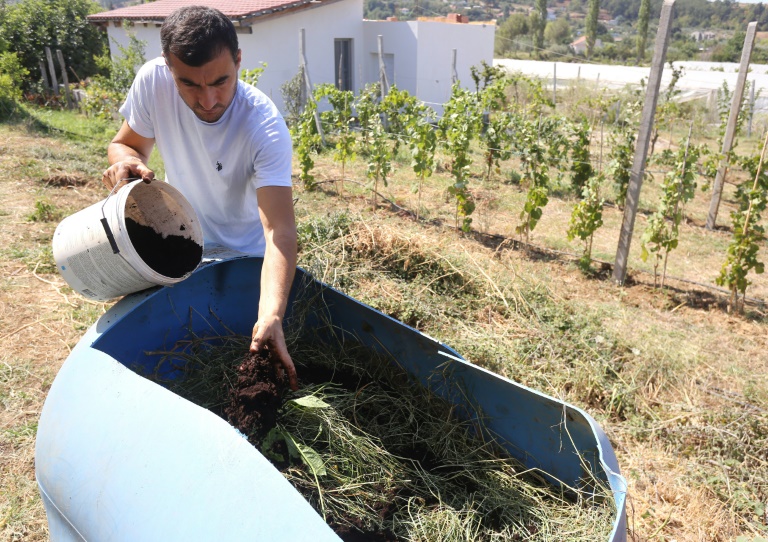 With the pandemic and the Ukraine conflict sending fertiliser prices through the roof, Albanian farmer Alban Cakalli has turned to coffee, one of the Balkan country's great loves, to nourish his fields.
The 38-year-old farmer owns only half a hectare in the town of Mamurras in northwestern Albania, but even still is unable to afford the chemical-based fertilisers imported from abroad.
As in other parts of the world, Albania's agricultural sector has been battered by rising costs, with fuel and fertiliser prices soaring after Russia, a major producer of both commodities, invaded Ukraine.
To curb expenditures, Cakalli has turned to coffee grounds, a natural fertiliser with readily available stocks in Albania, where drinking the caffeinated beverage remains a national pastime and cafes dot nearly every corner.
On an average day, Cakalli says he is able to collect up to 40 kilograms of coffee grounds.
"The Albanians are passionate about coffee," he tells AFP from his farm.
The process is time-consuming, requiring him to first collect the used beans before mixing the grounds with herbs and later composting the concoction for three months.
But the final product is "rich in nitrogen, magnesium and potassium and is a good substitute for chemical fertilisers" and "repels insects," says Cakalli.
Many of Albanian's 280,000 small time farmers have returned to similar traditional methods to enrich their soil rather than pay higher prices for imported fertilisers.
– Quality counts –
According to experts, fertilisers and fuels account for more than 45 percent of the costs in agricultural production in the country.
For decades, Albania has relied on imports for fertiliser after its factories were largely abandoned and slid into disrepair following the fall of its communist government in the early 1990s.
Russia was the top exporter of fertiliser to Albania last year, worth a total of $11 million, according to the UN's trade database.
By switching to coffee grounds, Cakalli says he saves between 1,500 and 2,000 euros ($1,550 and $2,070) per year.
As Covid disrupted global trade, he has also diversified his operations in the field.
He now focuses on growing exotic crops — including passion fruit and goji berries — after the import of the fruits from South America were stopped during the pandemic just as demand began to rise.
"These fruits were in high demand because they are known to help boost the immune system and for their antioxidant properties," says his wife Juli, a 34-year-old nurse.
This year alone, Cakalli has harvested a half tonne of passion fruit that sells for around 15 euros a kilo — which is no small sum in Albania where the average salary is 460 euros.
"People like them a lot, their smell is fantastic and even better than those of the countries of origin because everything is fresh here," says Cakalli.
Alban Zusi, an entrepreneur who has been producing organic fertiliser from animal waste in northern Albania's Lezha, said the rise in prices has also come with "a silver lining" and allowed farmers to return to their roots.
Others in the industry tend to agree.
"Despite the difficulties, there is no shortage of opportunities," says Fatmir Ndoji, the head chef of a well-known farm-to-table restaurant in the region. "To create pleasure for the palate, what counts is quality."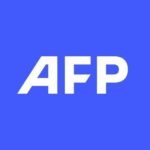 With 2,400 staff representing 100 different nationalities, AFP covers the world as a leading global news agency. AFP provides fast, comprehensive and verified coverage of the issues affecting our daily lives.
Germans face big energy levy but government vows aid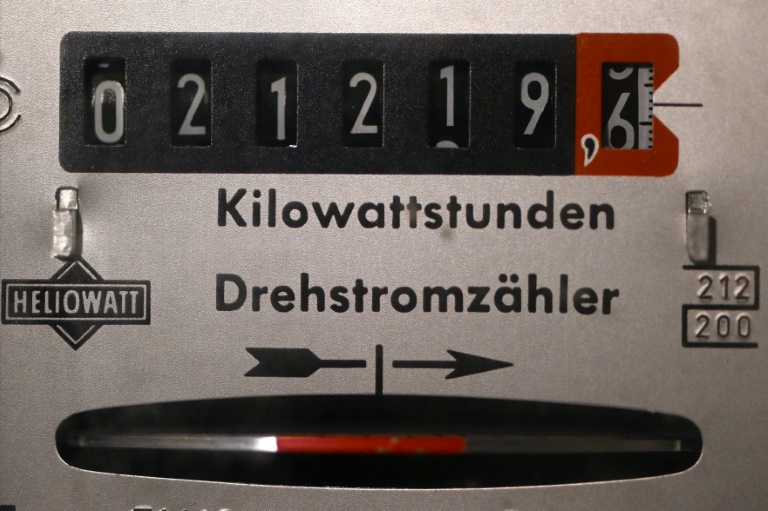 German households face an energy surcharge reaching hundreds of euros in the wake of the Ukraine war, according to the rate published Monday, prompting the government to promise relief measures.
The charge has been set at 2.419 cents per kilowatt hour, said Trading Hub Europe, a non-profit company of energy network operators in Germany.
For a family of four with an annual average energy usage of 20,000 kwh, this would come to about 483.80 euros ($493.70) before goods and services taxes.
The surcharge is aimed at sharing out the soaring costs borne by energy importers after Russia drastically curtailed gas supplies to Germany following its invasion of Ukraine.
Gas importers have so far taken on the additional costs themselves, but a new rule agreed by the government allows them to pass on ballooning costs via the levy to households from October 1.
"It is by no means an easy step to take, but it is necessary to maintain the heating and energy supply in households and the economy," said Economy Minister Robert Habeck.
He promised that the "levy will be accompanied by another relief package", details of which are still being discussed.
Germany has been scrambling to find alternative energy sources to plug the gap left by Russia.
Europe's export giant had based its economic model on "dependence on cheap Russian gas", noted Habeck.
"It is a political mistake to make oneself dependent on a potentate who tramples on people and citizens … and to free oneself from this and regain" control is worthwhile, stressed the minister.
The Kiel Institute for the World Economy estimates that the surcharge will send Germany's already soaring inflation rate up by another 0.9 percentage points.
Chemical and pharmaceutical companies would have to fork out three billion euros more for the levy, said industry association VCI, which acknowledged it as a necessary but "extremely bitter pill" to swallow.
The state has had to inject billions of euros in energy giant Uniper to prevent it from going under after it was hit by Russia's energy cuts.
Major energy group RWE has however said that as a "financially strong and robust company", it will waive the surcharge and continue to bear the additional import costs itself.
The group last week reported profits reaching 1.57 billion euros for the first half of the year.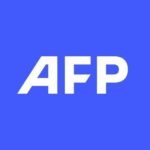 With 2,400 staff representing 100 different nationalities, AFP covers the world as a leading global news agency. AFP provides fast, comprehensive and verified coverage of the issues affecting our daily lives.