From bus routes to gutters, tech-savvy youth map Mali's capital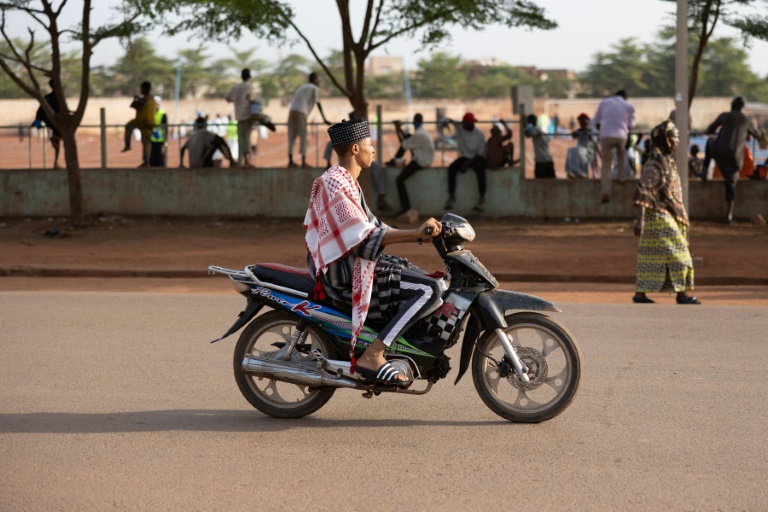 Under a blazing sun in Mali's capital, Amadou Menta leant over to measure a gutter then jotted down the results on a mapping app on his smartphone.
"We're collecting data," said the 27-year-old geography student, helping to chart the roadside drains of central Bamako with two friends.
Until recently Mali's capital was largely uncharted on the web.
With street names or fixed public transport routes often missing in the city of some two million, people tend to ask for directions to find their way.
But the lack of maps is a major obstacle to developing its infrastructure — whether to prevent traffic jams, collect wastewater and rubbish, or prevent flooding.
Tech-savvy young Malians are striving to change this, cataloguing the city's features in the hope it will improve the lives of its residents.
Armed with smartphones, dozens of volunteers have been collecting data for the local branch of OpenStreetMap, a free, online geographic database — which is then used by sites including Google Maps.
Menta and fellow mappers have been charting the channels collecting waste and rainwater in Daoudabougou, a central district often hit by floods.
The gutter project is receiving financial support from the World Bank, and has been welcomed by the authorities.
But it's just one of the avenues the group is exploring — and there is plenty more work to do.
Founder Nathalie Sidibe said there was previously "no freely available data in Mali".
"We saw mapping as a concrete way to contribute to developing the area," she said.
"We need to change habits here — and to do that, we need to encourage people to use digital tools."
– Data to 'get ahead' –
Mobile data access is still poor in Mali.
Countrywide, only one in 10 women is connected to mobile broadband, compared to one in five men, a World Bank report found last year.
But the OpenStreetMap Mali team has been busy.
So far, its volunteers have drawn up a map of Bamako's public minibus routes, household waste collection points, and basic social services.
Adama Konate, deputy mayor in charge of sanitation, said the group's efforts had helped Bamako.
"We only had basic knowledge before this project," Konate said.
"Now we know that this place needs drainage, and that place needs a rubbish dump."
Mahamadou Wadidie, director of the Regional Development Agency in Bamako, said the youth mapping project had made his job much easier.
On the agency's website, he showed off a regularly updated map of all the health centres and schools in Bamako drawn up from OpenStreetMap data.
"Instead of taking two months to find out about these things, mayors can now get this information from their computer," he said.
"Digitisation is allowing us to get ahead, to lose less time."
Mali — an impoverished country with severe governance challenges that has been battling a decade-long jihadist insurgency — does not have many resources to devote to digitising data, he said.
But Menta and his young colleagues, he said, have shown it is possible to launch ambitious mapping projects "without spending a lot of money".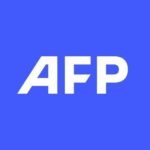 With 2,400 staff representing 100 different nationalities, AFP covers the world as a leading global news agency. AFP provides fast, comprehensive and verified coverage of the issues affecting our daily lives.
University and college students get a leg up thanks to IBM Canada's upskilling curriculum
How Lila Adamec and IBM Canada have worked with higher education to deliver 3,000 microcredentials since 2018.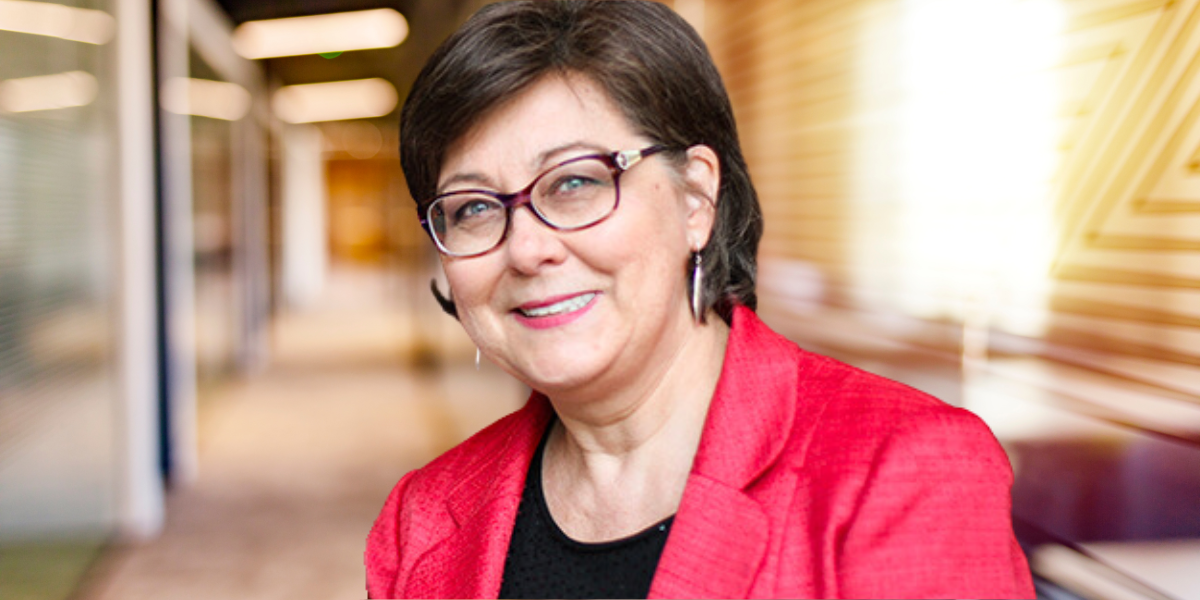 Everywhere you turn, in nearly every industry, there are labour challenges.
In manufacturing 82% of businesses are looking for help, and for the first time since 2015 there are more jobs available than there are people.
In Ontario the Chamber of Commerce reports that 60% of its members are having trouble filling roles in health care, retail, construction, tourism, and financial services.
And despite recent layoffs with technology companies, a 2021 Information and Communications Technology Council report forecasts 11% of all employment in Canada will be in the digital economy by 2025, requiring 250,000 more people to fill roles.
Labour shortages are being fuelled by a growing number of people retiring, combined with a decline in immigration during the pandemic. The problem is exacerbated by a mismatch between available jobs and skills. Digital transformation — especially the rush to digital-first initiatives during the COVID-19 pandemic — has meant that technology and related jobs are in high-demand. A whopping 80% of businesses surveyed by KPMG say they need more workers with digital skills.
So where does one look to help fix the talent shortage and skills gap?
Education.
"Upskilling, reskilling, and teaching students digital and technical skills is going to be a critical step in meeting growing demand in Canada," says Lila Adamec, Leader of Academic Integration and Innovation at IBM Canada Lab. "Young students have a huge opportunity to help lead a new digital generation, and many skilled people already in the workforce can look to have their skills upgraded to learn more about cloud, or AI, or analytics, for example."
Adamec has been working on this problem for years.
In 2017 she developed a program at IBM to address this skills gap. The approach her team took was to deliver turnkey curriculum solutions to universities across Canada. Essentially a "complete curriculum solution" as Adamec calls it, IBM provides higher-ed institutions with a complete toolkit, including curriculum material, access to IBM's enterprise software, tests, and microcredentials. The curriculum is designed to address skills gaps commonly found in the tech sector by delivering and providing learners with "skill security."
"With the gig economy, skill security is important, so that you can move from one gig to the next," Adamec says. "Or if you need to upskill in an area or level up your education, and quickly get the skills you need. So much of this is becoming an agile service offering."
With this solution, everyone wins: students get upskilling potential, and colleges and universities meet academic criteria with a curriculum that's approved by government ministries and professional associations.
Adamec rolled out the Learn@IBM program in 2018, and since then it's been adopted by dozens of institutions including York University, Mohawk College, Bow Valley College, SAIT, NAIT, Holland College, and Vanier College, to name a few. Classes are often filled to capacity or over-subscribed, and students credit the courses for helping them land their dream jobs.
Since its rollout, Adamec says IBM Canada has delivered more than 3,000 microcredentials to students who have taken their courses.
Meeting the needs of higher education
The education space has undergone a radical transformation in the last five years. First because of evolving student needs and increased demand for newer tech-focused curriculum, then because the pandemic forced a rethink of how and where people attend post-secondary institutions.
While the hybrid classroom is now more commonplace, colleges and universities still face pressure to deliver curriculum that is in line with what students need in today's workforce, and that is a real challenge.
This stems from the fact that a university or college course needs to be approved by a government ministry, which can take years. The process typically requires at least one full-time person to prepare a curriculum for ministry approval, and it can cost more than $1 million per course when all is said and done. As a result, some colleges and university programs opt for a standardized approach so students achieve a minimum set of skills that correspond to the industry or sector.
It's no wonder that many professors will teach the same material, without extensive updates, for 5-7 years.
When Adamec designed the Learn@IBM program, she knew it had to meet ministry approval, it needed to provide students with real-world skills that are current, and it had to be done faster and cheaper than traditional means.
Adamec and her team positioned IBM to be more of a business partner than just a solutions provider. With on-staff personnel who develop course curriculum for higher ed, academic partners don't need to bear the cost or burden of full-time staff to manage curriculum development. And because IBM has a team of technical experts, the enterprise-level software offering can be paired with curriculum to deliver a cutting-edge, up-to-date learning experience.
These academic solutions are updated frequently, and delivered to universities at a huge cost savings, functioning more like a Software as a Service (SaaS) offering. By flipping the standard, slower model of curriculum development on its head, Adamec and her team deliver subscription-based, digital solutions that'll help schools and learners better access tech skills to fill a desperate workforce need.
Bringing the classroom to WeaveSphere
With huge success across the Canadian academic landscape, Adamec will bring the Learn@IBM experience to the WeaveSphere technology conference happening in November.
Attracting industry leaders, academics and developers, WeaveSphere is an innovation event taking place Nov 15-17 in Toronto.
As part of the conference's Education Day, developed by Adamec, high school, undergraduate, and graduate students will have the opportunity to participate in a full day bootcamp on Design Thinking, a problem-solving methodology that first identifies the end result and stakeholders. Even more, students will earn an IBM MyLearning microcredential at the end of the course. The course will be open twice, with 80 spots each session.
"We are excited about giving students and academics the opportunity to weave ideas and research with challenges of the business world," says Adamec. "With Enterprise Design Thinking, everyone is welcome to the problem-solving table and we find these moments are incredible opportunities for young people to engage with, and learn from people in the workforce."
The WeaveSphere Education Day and IBM's Design Thinking course allows students to leverage a valuable learning experience that'll give them a leg up in both their professional and personal lives.
"It's the type of course that is open to all learning disciplines," she elaborates. "Whether you're in finance, liberal arts, tech, engineering, medicine — whatever you're studying, you don't have to be an IT guru to do Design Thinking."
And it's these opportunities that make WeaveSphere an impactful experience for students. The opportunity to 'weave' with and learn from experts and industry leaders is, simply put, unforgettable.
As student and passionate "weaver" Ali Hamdy explained, "it was cool having a voice among people who are way more experienced than me and way more educated than me. And it was cool for them to actually sit down and listen to me and respond."
Interested in earning a Design Thinking microcredential? Visit WeaveSphere for more information and to register for Education Day.
---
Digital Journal is an official media partner for WeaveSphere. We will share updates leading up to the event, and we'll be live on location from November 15-17,2022. Join us and get your tickets at weavesphere.co.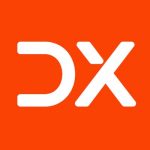 DX Journal covers the impact of digital transformation (DX) initiatives worldwide across multiple industries.
Advances in AgTech means an increase in cybersecurity vulnerabilities
The risk of cyber attacks on increasingly connected farming equipment could pose a threat to food systems.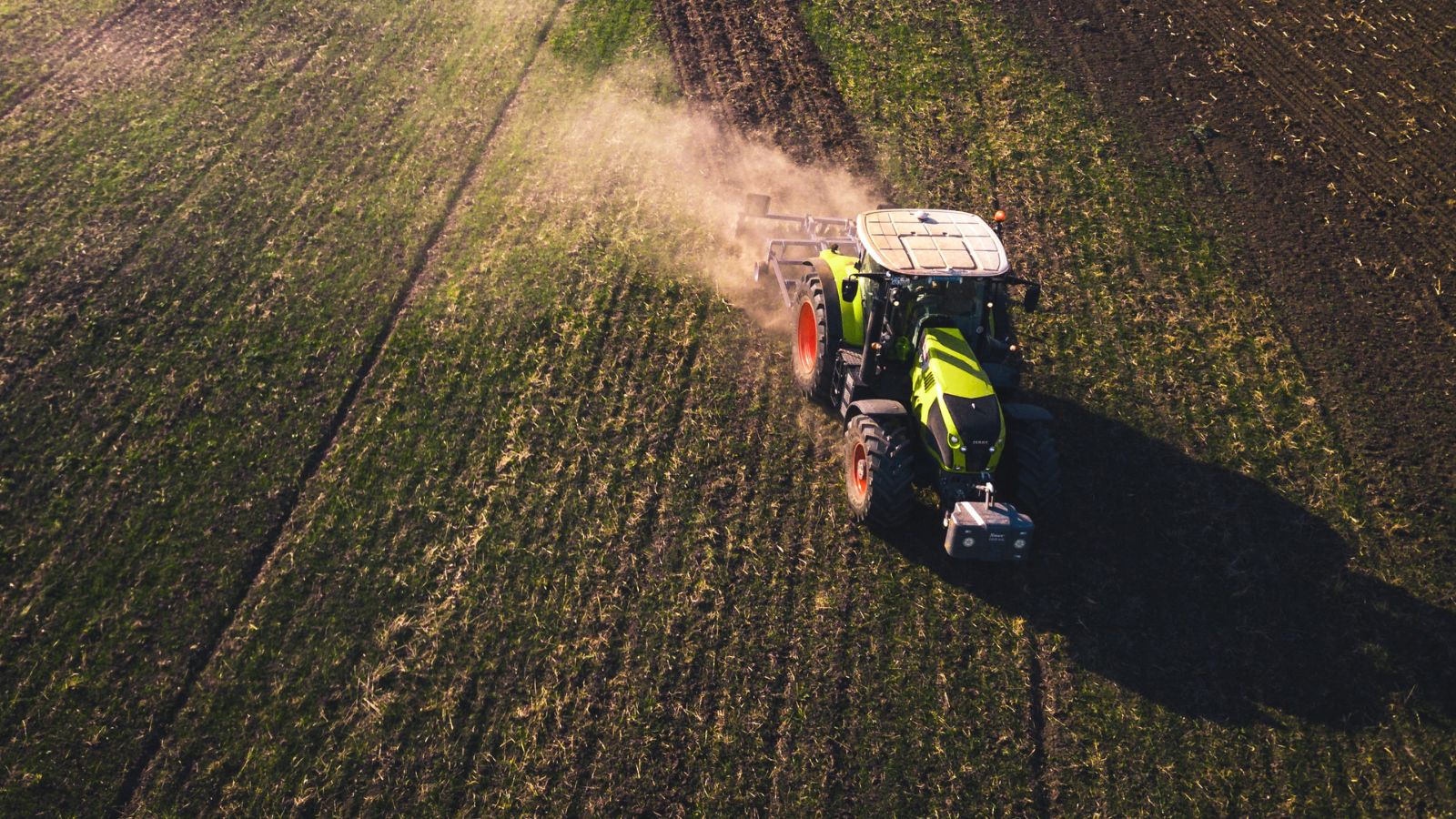 John Deere is pushing for a world filled with fully autonomous farming equipment and practices. Technology like the cloud is now being used to address food shortages. A new app is helping farmers make the move to regenerative agricultural methods.
Agriculture Technology, or AgTech, is a thriving sector, with plenty of innovations designed to help farmers better feed their communities, and for the world's grocery stores to have stocked shelves. But with the arrival of technology to the family farm, there's a new concern that farmers have to think about.
Cybersecurity.
As farm and agricultural equipment increasingly moves online, the risk of cyber threats rises in tandem. And with the food supply in play, it's imperative that these technologies stay as secure as possible.
In a recent CBC News article, computer scientist and Canada Research Chair in cybersecurity and threat intelligence Ali Dehghantanha explained that his lab had been contacted to investigate 11 cyberattack cases within the farm industry — which he describes as a "significant" number.
Most of these attacks involved ransomware largely originating from Eastern Europe. Their targets are North America, specifically.
"Unfortunately, due to lack of any security standard or security guideline in [the agriculture] field, we are seeing so many unpatched devices," he says to CBC. "They are easy targets for the hackers."
One project looking to help the agriculture sector when it comes to cybersecurity is Cyber Security Capacity in Canadian Agriculture, working through the non-profit Community Safety Knowledge Alliance. In addition to assistance, the group is also developing tools to better reinforce cybersecurity in Canada's agriculture sector.
As the project's lead investigator Janos Botschner told the CBC, "digital ag cybersecurity is still in its infancy globally. So it's both a weakness and an opportunity for accelerated capacity building within the sector."
"The rapidly evolving cyber threat environment within which Canada's agricultural sector operates is outpacing the abilities of many farm and other agricultural operations to adapt and respond," outlines Cal Corley, CEO of Community Safety Knowledge Alliance on the CSKA website.
"This initiative will help better understand and support the sector in closing critical gaps. This will go a long way in protecting this vital segment of our economy – and the livelihoods and well-being of so many families."
Mitigating threats
In addition to the work of the above project, both Dehghantanha and Botschner agree that while farmers can take steps (eg. password management) to help ensure their data and equipment stays safe, regulators also need to take action.
For starters, a standard cybersecurity guideline for the agricultural sector, with governments and tech companies working together to help farmers.
Botschner compares it to a "cyber barn raising," to the CBC, "to help one another tackle this important challenge in ways that make sense for producers and that really help the sector as a whole to be more resilient."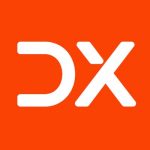 DX Journal covers the impact of digital transformation (DX) initiatives worldwide across multiple industries.
Tracing uncertainty: Google harnesses quantum mechanics at California lab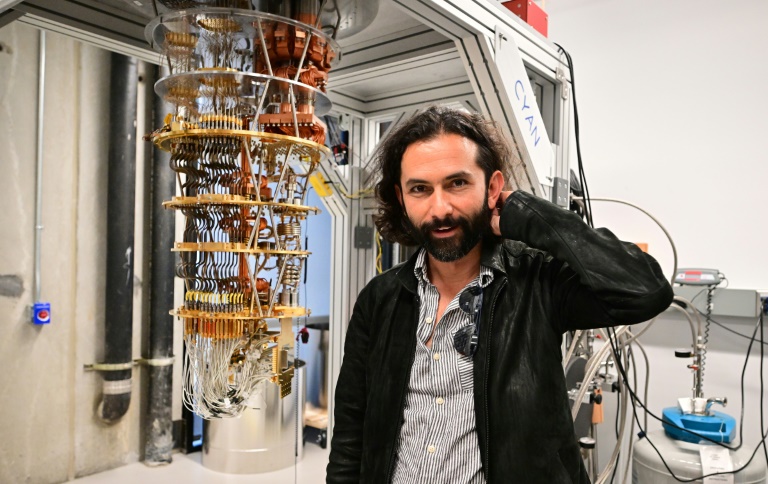 Outside, balmy September sunshine warms an idyllic coast, as California basks in yet another perfect day.
Inside, it's minus 460 Fahrenheit (-273 Celsius) in some spots, pockets of cold that bristle with the impossible physics of quantum mechanics — a science in which things can simultaneously exist, not exist and also be something in between.
This is Google's Quantum AI laboratory, where dozens of super-smart people labor in an office kitted out with climbing walls and electric bikes to shape the next generation of computers — a generation that will be unlike anything users currently have in their pockets or offices.
"It is a new type of computer that uses quantum mechanics to do computations and allows us… to solve problems that would otherwise be impossible," explains Erik Lucero, lead engineer at the campus near Santa Barbara.
"It's not going to replace your mobile phone, your desktop; it's going to be working in parallel with those things."
Quantum mechanics is a field of research that scientists say could be used one day to help limit global warming, design city traffic systems or develop powerful new drugs.
The promises are so great that governments, tech giants and start-ups around the world are investing billions of dollars in it, employing some of the biggest brains around.
– Schrodinger's cat –
Old fashioned computing is built on the idea of binary certainty: tens of thousands of "bits" of data that are each definitely either "on" or "off," represented by either a one or a zero.
Quantum computing uses uncertainty: its "qubits" can exist in a state of both one-ness and zero-ness in what is called a superposition.
The most famous illustration of a quantum superposition is Schrodinger's cat — a hypothetical animal locked in a box with a flask of poison which may or may not shatter.
While the box is shut, the cat is simultaneously alive and dead. But once you interfere with the quantum state and open the box, the question of the cat's life or death is resolved.
Quantum computers use this uncertainty to perform lots of seemingly contradictory calculations at the same time — a bit like being able to go down every possible route in a maze all at once, instead of trying each one in series until you find the right path.
The difficulty for quantum computer designers is getting these qubits to maintain their superposition long enough to make a calculation.
As soon as something interferes with them — noise, muck, the wrong temperature — the superposition collapses, and you're left with a random and likely nonsensical answer.
The quantum computer Google showed off to journalists resembles a steampunk wedding cake hung upside-down from a support structure.
Each layer of metal and curved wires gets progressively colder, down to the final stage, where the palm-sized processor is cooled to just 10 Millikelvin, or about -460 Fahrenheit (-273 Celsius).
That temperature — only a shade above absolute zero, the lowest temperature possible in the universe — is vital for the superconductivity Google's design relies on.
While the layer-cake computer is not huge — about half a person high — a decent amount of lab space is taken up with the equipment to cool it — pipes whoosh overhead with helium dilutions compressing and expanding, using the same process that keeps your refrigerator cold.
– Future –
But… what does it all actually do?
Well, says Daniel Lidar, an expert in quantum systems at the University of Southern California, it's a field that promises much when it matures, but which is still a toddler.
"We've learned how to crawl but we've certainly not yet learned how to how to walk or jump or run," he told AFP.
The key to its growth will be solving the problem of the superpositional collapses — the opening of the cat's box — to allow for meaningful calculations.
As this process of error correction improves, problems such as city traffic optimization, which is fiendishly hard on a classical computer because of the number of independent variables involved — the cars themselves — could come within reach, said Lidar.
"On (an error-corrected) quantum computer, you could solve that problem," he said.
For Lucero and his colleagues, these future possibilities are worth the brain ache.
"Quantum mechanics is one of the best theories that we have today to experience nature. This is a computer that speaks the language of nature.
"And if we want to go out and figure out these really challenging problems, to help save our planet, and things like climate change, than having a computer that can do exactly that, I'd want that."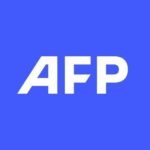 With 2,400 staff representing 100 different nationalities, AFP covers the world as a leading global news agency. AFP provides fast, comprehensive and verified coverage of the issues affecting our daily lives.