Shanghai's Bund to go dark as China heatwave prompts power cuts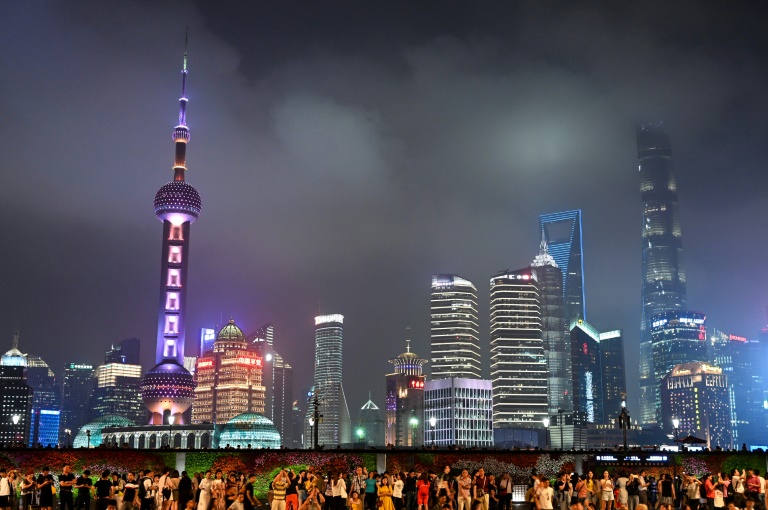 Shanghai will switch off decorative lights along its famed Bund riverfront for two days from Monday as a nationwide heatwave sends power demands soaring, city authorities said.
Multiple provinces have announced power cuts to cope with a surge in demand, driven partly by people cranking up the air conditioning to cope with temperatures as high as 45 degrees Celsius (113 degrees Fahrenheit).
China has been hit by extreme weather this summer, including record temperatures, flash floods and droughts — phenomena that scientists have warned are becoming more frequent and intense due to climate change.
To save power, Shanghai authorities said in a notice Sunday that they would switch off "landscape lighting" at the Bund, the city's most famous landmark.
Ornamental lights, billboards and video screens on both sides of the Huangpu River would be turned off on Monday and Tuesday, according to the notice.
The heat wave has reduced stretches of the Yangtze River, China's most vital inland waterway, to unprecedented drought levels, according to official data.
That has resulted in high pressure on hydroelectric plants that supply power to some of the country's key economic zones.
They include Sichuan, where authorities on Sunday extended industrial power cuts and activated their highest level of emergency response to deal with the heatwave.
"Since July this year, the province faces the most extreme high temperatures, the lowest rainfall in the corresponding period in history… (and) the highest power load in history," local authorities said.
Some of the world's biggest automakers — including Japanese giant Toyota and Elon Musk's Tesla — operate factories in Sichuan.
The province is also home to parts manufacturers that are crucial to global auto supply chains.
Many major factories were forced to halt work because of the Sichuan power cuts, which were supposed to end on Saturday but were extended to Thursday, Chinese news outlet Caixin reported.
Analysts have warned that Sichuan's power woes could have ripple effects on the wider Chinese economy and international supply chains.
Hydropower generated in the province supplies domestic consumers and factories, but also industrial powerhouse provinces Jiangsu and Zhejiang.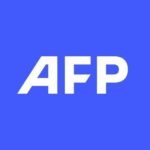 With 2,400 staff representing 100 different nationalities, AFP covers the world as a leading global news agency. AFP provides fast, comprehensive and verified coverage of the issues affecting our daily lives.

Apple wins 728-mn-euro cut to France antitrust fine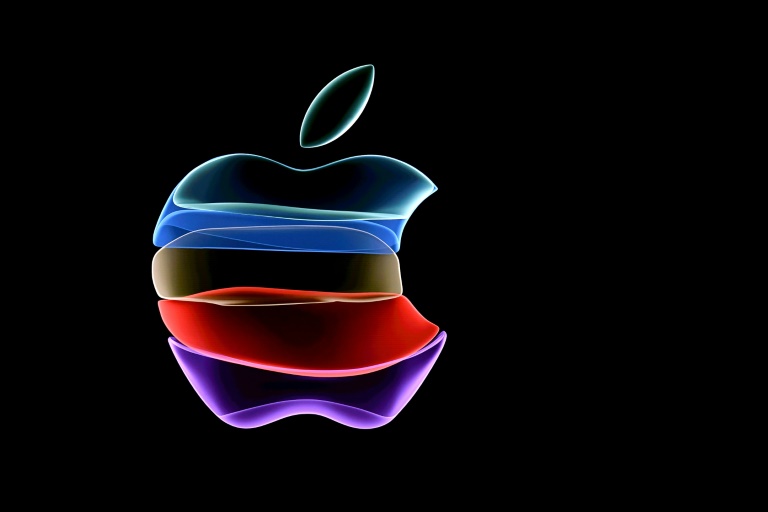 A French court on Thursday slashed more than 700 million euros from a record 1.1-billion-euro fine imposed on US tech giant Apple in 2020, sources close to the case told AFP.
France's competition authority levied the fine — its biggest ever — after concluding that the firm squeezed independent sellers of Apple products as it tried to push buyers towards its own stores and preferred retailers.
But the Paris appeal court revised the decision and knocked 728 million from the fine, meaning Apple still faces having to pay 370 million euros.
Apple says the fine is unfair and told AFP the whole complaint should be quashed.
"We consider that the decision should have been annulled in its entirety and plan to appeal to the French supreme court," the firm told AFP in a statement.
"The decision concerns practices that go back more than 10 years and that even the French competition authority has recognised as no longer being in force."
The initial case was made up of three linked complaints — one was dismissed by the appeals court and two were upheld.
Sources close to the case, who did not want to be named because of the sensitivity of the issue, confirmed the amounts and the details of the decision.
The Paris appeals court told AFP the ruling would be made public on Friday.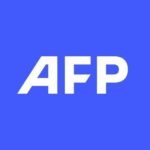 With 2,400 staff representing 100 different nationalities, AFP covers the world as a leading global news agency. AFP provides fast, comprehensive and verified coverage of the issues affecting our daily lives.
Former Uber security chief convicted in hack cover-up: reports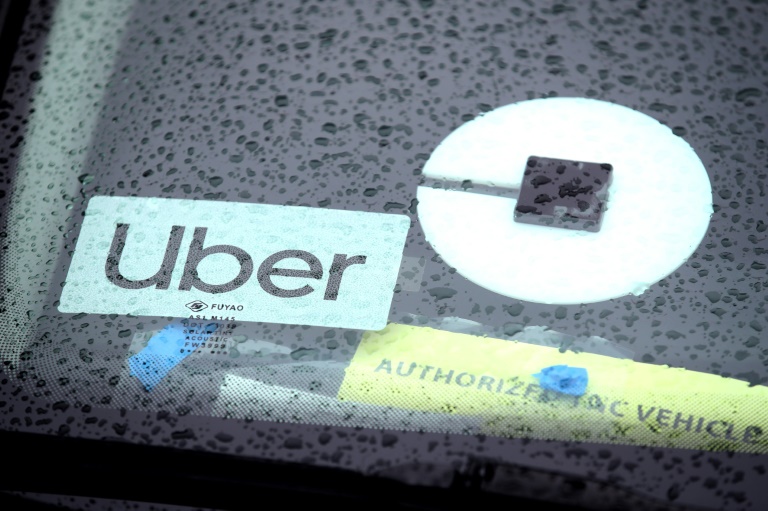 A jury on Wednesday found Uber's former security chief guilty of federal crimes for covering up a massive hack that compromised personal information of users and drivers, according to US media reports.
Joseph Sullivan was found guilty of obstructing the work of the Federal Trade Commission and of failing to let authorities know about a crime when he hid a 2016 hack instead of reporting it, according to news outlets.
Sullivan could be sentenced to prison time.
Sullivan sought to pay off the hackers by funneling money through a "bug bounty" program that rewards developers for revealing security vulnerabilities without doing any harm, according to the criminal complaint.
Uber paid the hackers $100,000 in bitcoin cryptocurrency in December 2016, and Sullivan wanted them to sign non-disclosure agreements promising to keep mum about the affair, prosecutors said.
Sullivan was Uber chief security officer from April 2015 to November 2017.
The criminal complaint maintains that Sullivan deceived Uber's new chief executive Dara Khosrowshahi, appointed in mid-2017 to replace Travis Kalanick, about the breach.
"Silicon Valley is not the Wild West," US Attorney David Anderson for the Northern District of California said in a statement when the charges were filed.
"We will not tolerate corporate cover-ups. We will not tolerate illegal hush money payments."
Two members of the Uber information security team who "led the response" that included not alerting users about the data breach were let go from the San Francisco-based company, according to Khosrowshahi.
The Uber chief said he had learned that outsiders broke into a cloud-based server used by the company for data and downloaded a significant amount of information.
Stolen files included names, email addresses and mobile phone numbers for millions of riders, and the names and driver license information of some 600,000 drivers, according to Uber.
Co-founder and ousted chief Kalanick was advised of the breach shortly after it was discovered, but it was not made public until Khosrowshahi learned of the incident, according to an AFP source.
Uber did not respond to a request for comment on the verdict.
Casey Ellis, founder and CTO at Bugcrowd, a San Francisco-based leader in crowd-sourced cybersecurity, said, "It's a significant precedent that has already sent shockwaves through the CISO (chief information security officer) community."
"It highlights the personal liability involved in being a CISO in a dynamic policy, legal, and attacker environment."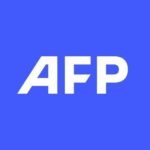 With 2,400 staff representing 100 different nationalities, AFP covers the world as a leading global news agency. AFP provides fast, comprehensive and verified coverage of the issues affecting our daily lives.
Musk says Twitter has refused to suspend litigation on buyout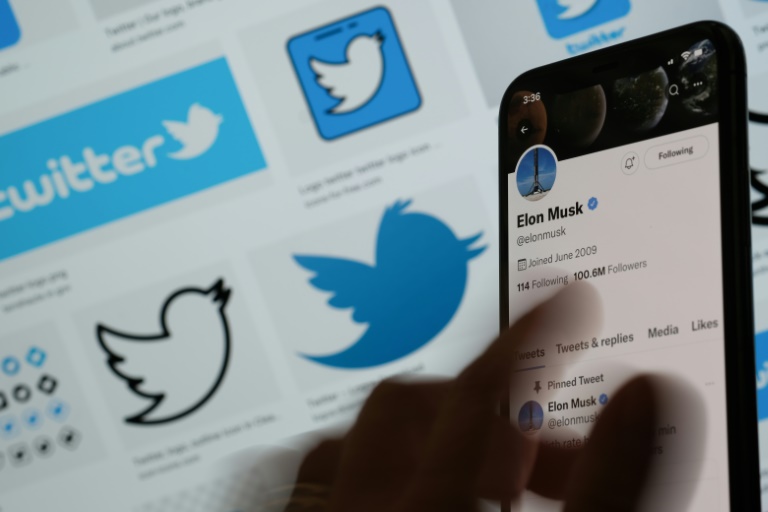 Elon Musk asked a US judge Thursday to suspend Twitter's lawsuit over their troubled takeover negotiations after the embattled social media company balked at the Tesla's chief's demand to freeze the litigation.
Musk's request comes two days after he revived his takeover plan. The unpredictable billionaire's July withdrawal from the $44-billion transaction prompted Twitter to sue Musk over breach of contract in a Delaware court.
A trial is scheduled to start on October 17.
"There is no need for an expedited trial to order Defendants to do what they are already doing and this action is now moot," said a filing prepared by Musk attorneys that alluded to his latest offer.
"Yet, Twitter will not take yes for an answer. Astonishingly they have insisted on proceeding with this litigation, recklessly putting the deal at risk and gambling with their stockholders interests."
Musk on Tuesday sent a letter to Twitter reviving the $54.20-per-share offer under the condition that the Delaware court halt action in the lawsuit against him.
Twitter said Tuesday it expects to close the buyout deal at the $54.20 price in a statement that did not address Musk's demands over freezing the litigation.
On Wednesday, Delaware Judge Kathaleen McCormick said she still planned to go ahead with the trial, noting that neither party had asked for a suspension.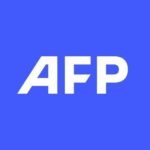 With 2,400 staff representing 100 different nationalities, AFP covers the world as a leading global news agency. AFP provides fast, comprehensive and verified coverage of the issues affecting our daily lives.