Stocks dive, dollar rallies as dazed traders gird for inflation data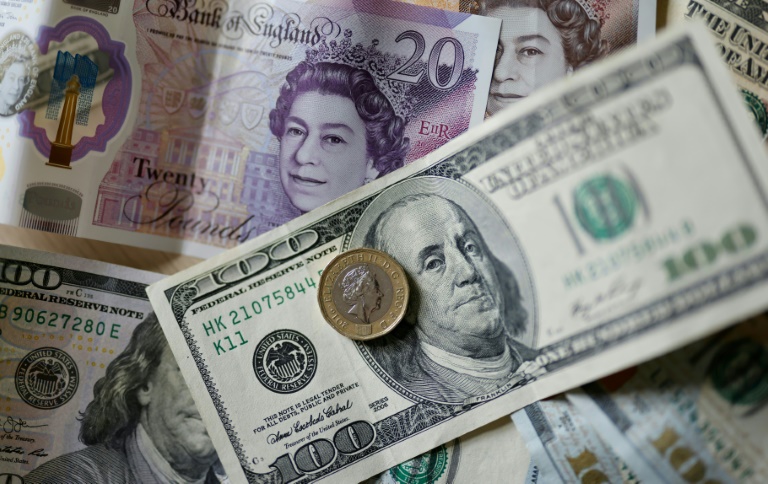 Asian stocks sank again Wednesday while the dollar held gains against the yen and sterling as the volatility that has characterised markets for most of the year showed no sign of letting up.
Angst-ridden investors are struggling to find some solace as they navigate a range of crises that threaten the global economy, from soaring prices and bumper interest rate hikes to the Ukraine war and China's Covid-induced growth slowdown.
The gloom was summed up by the International Monetary Fund, which on Tuesday highlighted the risks of inflation and the conflict in Europe as it slashed its global growth forecast and warned: "For many people 2023 will feel like a recession".
Later, US President Joe Biden admitted there was a chance the country could suffer a "slight" recession.
The latest blow came Tuesday when the Bank of England announced it would stop its emergency bond-buying efforts on Friday, ignoring calls to extend the programme to allow markets to stabilise.
Officials were forced last month to step into financial markets to prevent a collapse in pension funds caused by a spike in bond prices after a debt-fuelled, tax-cutting mini budget by new finance minister Kwasi Kwarteng sparked fears of a surge in borrowing.
The move quelled the crisis — after the pound hit a record-low $1.0350 — but traders were spooked by the prospect of more selling when the BoE removes its support.
Sterling, which had recovered to as high as $1.15 last week, came back under pressure to drop back below $1.10 Tuesday where it remained the next day in Asian business.
Risk assets buckled after the announcement, with all three main indexes on Wall Street turning lower Tuesday, having been in positive territory earlier.
– Fresh volatility warning –
Most of Asia followed suit.
Hong Kong led losses, shedding more than two percent, while Tokyo, Sydney, Shanghai, Singapore, Seoul, Wellington, Jakarta and Taipei were also down. 
"And at least they did not allow the rug to get ripped from under pension funds," said SPI Asset Management's Stephen Innes. "But stepping away as the buyer of last resort is not great for risk or sterling.
"At the end of the day, UK economic issues, fiscal irresponsibility, and a hawkish Fed will linger. So do not be surprised by a pickup in pound volatility and for a continued move lower as well."
Investors are now nervously looking ahead to Thursday's US inflation report, with observers warning that a strong reading could spark another rout.
The desire to find a safe place to invest also pushed the greenback to a new 24-year high against the yen, breaking the level touched last week when Tokyo stepped into the market to support the Japanese unit.
Investors will be keeping a close eye on developments in Japan, to see if there is another cash injection, though analysts said the yen could strengthen naturally.
"There is so much tension that duration time (above 146 yen) will be short," said Yoshio Iguchi, of Traders Securities. "The chicken race will continue with people wanting to test the upside but at the same time scared of being countered by intervention."
And City Index's Matt Simpson added: "Traders are confident that the yen will weaken, despite comments from government officials that they are watching forex markets very closely.
"But the reality is that the (Bank of Japan) wants a weaker currency, and (is) happy to let it slide so long as its demise is not too volatile.
"As of yet we're yet to hear any comments from BoJ or (finance ministry) officials, but we suspect comments will surely follow — not that they seem to care."
Recession fears and China's Covid-linked economic woes also dragged oil prices back down, having surged last week on an outsized OPEC output cut, with many warning that demand will plunge as people refrain from spending.
– Key figures around 0230 GMT –
Tokyo – Nikkei 225: DOWN 0.1 percent at 26,364.25 (break)
Hong Kong – Hang Seng Index: DOWN 2.3 percent at 16,451.44
Shanghai – Composite: DOWN 0.9 percent at 2,952.74
Pound/dollar: DOWN at $1.0938 from $1.0972 Tuesday
Dollar/yen: UP at 146.34 yen from 145.83 yen
Euro/dollar: DOWN at $0.9688 from $0.9709
Euro/pound: UP at 88.57 pence from 88.46 pence
West Texas Intermediate: DOWN 1.1 percent at $88.40 per barrel
Brent North Sea crude: DOWN 0.9 percent at $93.43 per barrel
New York – Dow: UP 0.1 percent at 29,239.19 (close)
London – FTSE 100: DOWN 1.1 percent at 6,885.23 (close)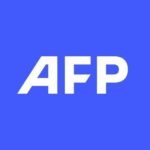 With 2,400 staff representing 100 different nationalities, AFP covers the world as a leading global news agency. AFP provides fast, comprehensive and verified coverage of the issues affecting our daily lives.
Journalists have much to lose if Twitter dies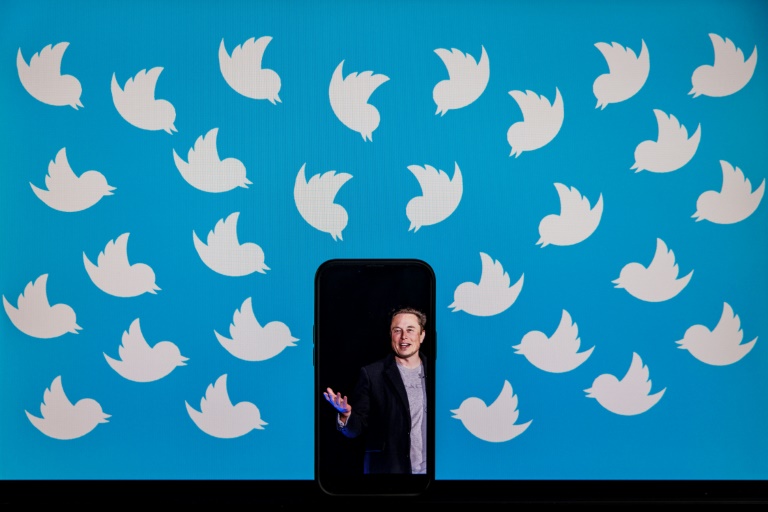 Few will lose as much as journalists if Twitter dies, having grown reliant on its endless sources and instant updates despite the dangers and distortions that come with it.
There has been fevered talk of the platform's imminent demise since billionaire Elon Musk took over last month and began firing vast numbers of staff.
But most journalists "can't leave," said Nic Newman, of the Reuters Institute for the Study of Journalism. "It's actually a really important part of their work."
Newman was working at the BBC when Twitter started making waves in 2008 and 2009.
"It was a new Rolodex, a new way of contacting people — fantastic for case studies and… experts," he said.
But Twitter also became a competitor, replacing newsrooms as the source of breaking news for the public when terrorist attacks, natural disasters or any fast-moving story struck.
"Journalists realised they wouldn't always be the ones breaking the news and that their role was going to be different — more about contextualising and verifying that news," said Newman.
It also meant journalists were tied to the platform for announcements by politicians and celebrities — most famously the dreaded late-night and early-morning tweets from Donald Trump that left hundreds of journalists sleep-deprived throughout his presidency.
– 'Tribal melodrama' –
The dependency has bred many problems.
New York Times columnist Farhad Manjoo spoke for many in 2019 when he wrote that "Twitter is ruining American journalism" with the way it "tugs journalists deeper into the rip currents of tribal melodrama, short-circuiting our better instincts in favor of mob- and bot-driven groupthink."
By rewarding the most vehement voices, the platform tends to drown out the majority of the population — both moderates and non-elites.
"The debates that happen on Twitter are very much the debates of the elite," said Newman. "It has definitely been a problem in newsrooms."
"Paying attention only to Twitter tends to distort the way that many people, including journalists, see the world," agreed Mathew Ingram, digital media specialist at the Columbia Journalism Review.
Though he hopes they have grown savvy enough to deal with the distortions, journalists have been subjected to a "huge tide of disinformation and harassment".
But for all the frantic talk over Musk's volatile tenure, many believe the site will survive.
"For the record, I don't think it's all that likely that Twitter will shut down anytime soon," said Stephen Barnard, a sociologist at Butler University in the United States.
But he said journalists have good reason to fear its disappearance.
"They would lose access to what is for many a very large, powerful and diverse social network… (and) also a positive source of prestige and professional identity," Barnard said.
"There is no real heir apparent in that space, so I'm not sure where they would go," he added.
On the plus side, Ingram said, it could spur a return to "more traditional ways of researching and reporting".
"Perhaps that would be a good thing," he added.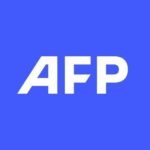 With 2,400 staff representing 100 different nationalities, AFP covers the world as a leading global news agency. AFP provides fast, comprehensive and verified coverage of the issues affecting our daily lives.
Medical community frets over fate of Twitter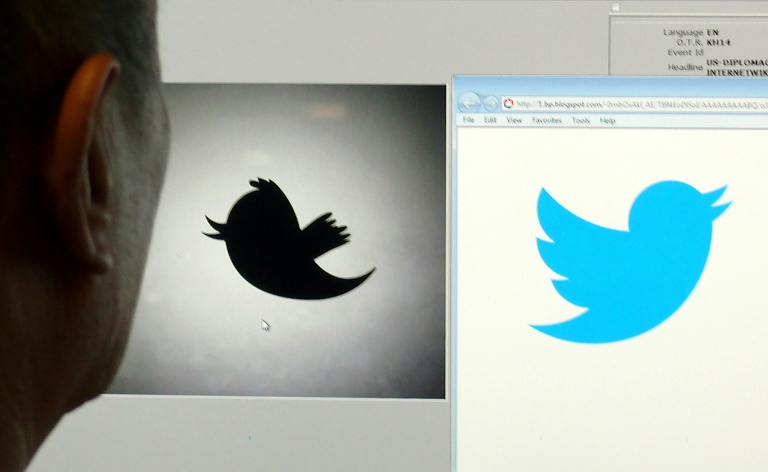 For days, doctors, scientists and public health experts have been telling their Twitter followers where to find them on other platforms if Elon Musk's newly-acquired company tanks.
The social media giant symbolized by the blue bird has laid off half of its 7,500 employees, while several hundred others have resigned, creating doubts over its future.
Even if it survives, the unpredictability of the new boss has raised fears his policies could profoundly alter the character of the so-called digital town square.
That would be a deep loss for medical experts, who have used Twitter since the start of the Covid pandemic as a tool to quickly gather information, share their research, communicate public health messages and forge new collaborations.
The pandemic was a "tipping point for the use of social media as a primary resource for researchers," Jason Kindrachuk, a virologist at the University of Manitoba in Canada, told AFP.
As the coronavirus began its global march in January 2020, researchers embarked on studies to understand how the virus spreads, its health effects, and how best to protect oneself.
They shared findings immediately on Twitter to assist the wider medical community and an anxious public, often in the form of "preprints" — early versions of scientific papers before they are submitted to a journal.
"In the middle of a pandemic, the ability to rapidly share information is critical for knowledge translation and dissemination, and Twitter is able to do this in a way that is typically not feasible for textbooks or journals," said a commentary published in the Canadian Journal of Emergency Medicine.
The process of peer review effectively took place in real time on Twitter, with scientists publicly sharing their interpretations and critiques of each new study.
Of course, there was also a downside: unworthy work received outsized attention, and non-specialists held forth on subjects far from their areas of expertise.
– International collaborations –
On the other hand, it was thanks to Twitter that experts from around the world were able to find one another easily and team up.
"There are people that I collaborate with now that have been based on interactions that were born out of Twitter," said Kindrachuk, who has around 22,000 followers.
"To think that that could change in the very near future, that to me does kind of bring some feelings of concern and regret."
For example, it was the vital work of researchers from South Africa and Botswana that alerted the world to the dangerous Omicron variant in late 2021.
The loss of Twitter would be compounded by the fact it has long been frequented by experts of another profession: journalism.
"Because Twitter is a platform that is followed by a lot of journalists, it helps, there's a feedback loop. It gets amplified," explained Celine Gounder, an infectious disease specialist and epidemiologist with 88,000 followers.
She added she had moved a private Twitter discussion with a dozen colleagues to Signal, and started once more posting her thoughts to LinkedIn as well as the Post News platform.
Many experts have now put their handles on rival service Mastodon on their Twitter bios, or directed their followers to their newsletters on Substack.
If Twitter doesn't work out, "we will all adapt, we will find other social media platforms," said Kindrachuk.
"But it will take time and unfortunately, infectious diseases don't wait for us to find new mechanisms to communicate."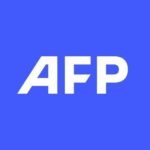 With 2,400 staff representing 100 different nationalities, AFP covers the world as a leading global news agency. AFP provides fast, comprehensive and verified coverage of the issues affecting our daily lives.
A greener ride: West Africans switch on to electric motorbikes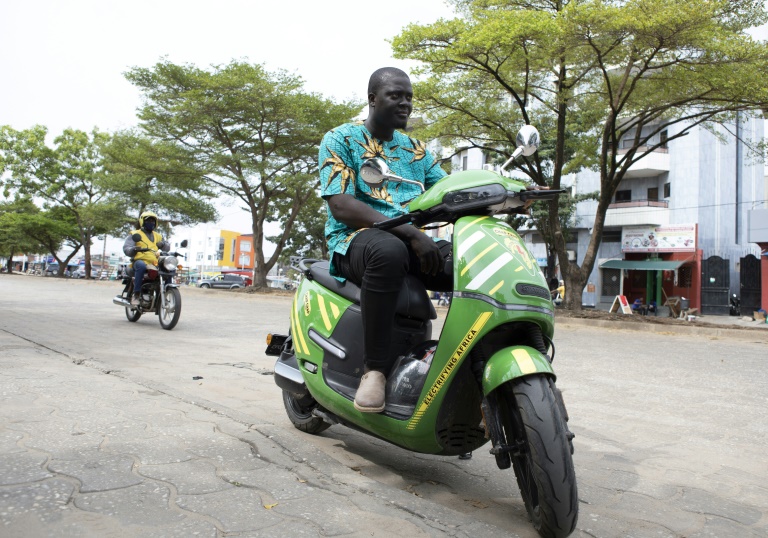 Beninese hairdresser Edwige Govi makes a point these days of using electric motorbike taxis to get around Cotonou, saying she enjoys a ride that is quiet and clean.
Motorcycle taxis are a popular and cheap form of transportation in West Africa.
But in Benin and Togo, electric models are gaining the ascendancy over petrol-powered rivals.
Customers are plumping for environmentally-friendlier travel and taxi drivers are switching to machines that, above all, are less expensive to buy and operate.
"They are very quiet and do not give off smoke," says Govi, 26, who had just completed a half-hour run across Benin's economic hub.
In African cities, road pollution is becoming a major health and environment issue, although for taxi drivers, the big attraction of electric motorcycles is the cost.
"I manage to get by," said Govi's driver, Octave, wearing the green and yellow vest used by Benin's zemidjan taxis — a word meaning "take me quickly" in the local Fon language.
"I make more money than with my fuel motorcycle."
Local environmentalist Murielle Hozanhekpon said the electric motorbikes do have some disadvantages "but not on an environmental level".
Alain Tossounon, a journalist specialising in environmental issues, said electric bikes were prized by taxi drivers as they were less expensive to maintain or run.
The cost factor has become more and more important in the face of an explosion of fuel prices this year triggered by Russia's invasion of Ukraine.
– Credit carrot –
In Benin, an electric motorcycle costs 480,000 CFA ($737 / euros) against 490,050 CFA ($752 / euros) for a petrol-driven equivalent.
But this significant price difference is only one factor which explains the trend towards "silent motorcycles," said Tossounon.
Many taxi drivers are also lured by flexible credit deals — instead of making a hefty one-off purchase, many are able to get loans that they pay off monthly, weekly or even daily.
Two companies in Cotonou have been offering electric models and say they are overwhelmed by demand.
"The queue here is from morning to evening. Every hour, at least two roll out of the shop," said vendor Anicet Takalodjou.
Oloufounmi Koucoi, 38, director of another company delivering the models to Cotonou, said they had put thousands of e-motorcycles in circulation.
"The number is growing every day."
By assembling the motorcycles locally in Benin, his electric models are cheaper than if they had been imported.
To attract customers, his company, Zed-Motors, offers solar panels to facilitate recharging for those who do not have electricity at home.
For decades, Benin and its economy have struggled with power cuts. The situation has improved, but outages remain common.
In rural areas, especially, electricity remains largely inaccessible.
– Battery change –
In Lome, capital of neighbouring Togo, Octave de Souza parades proudly through the streets on his brand-new green electric motorcycle.
One point in particular makes him and his wallet happy: no more fuelling up.
"All you need to do is change the battery," he smiled. "There are sales outlets, you go there and it's exchanged for you."
A recharge costs 1,000 CFA ($1.50 / euros) and can provide three days' mobility. For the same price, Octave said, he would only be able to ride for one day using petrol, which is subsidised by the government.
Local authorities also are encouraging the switch to electric in a bid to replace old, highly polluting motorcycles.
But some drivers remain wary of electric models, citing range anxiety — the worry of coming to a halt with a flat battery.
Taxi driver Koffi Abotsi said he struggled with the "stress" of having to quickly find a charging station so as not to break down.
"This sometimes leads us to swap (the battery) even with 10 percent or 15 percent charge remaining so as not to have any unpleasant surprises along the way."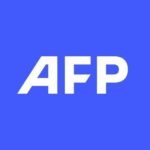 With 2,400 staff representing 100 different nationalities, AFP covers the world as a leading global news agency. AFP provides fast, comprehensive and verified coverage of the issues affecting our daily lives.