Engineers need to use tech to make humans more powerful
Jim Heppelmann, CEO of PTC, gave the convocation speech to Boston University's College of Engineering and talks about how engineers can create better machines and tools for humans, rather than just focusing on robots that put humans out of work.
In his convocation speech, Heppelmann focused on the importance of better connecting humans with digital tools and creating tools and machines that don't just aim to replace humans, but creating machines that will aid humans in their understanding of the digital world.
One of the ways to do this, Heppelmann said, is using AR. In his view, AR will help to alleviate some of the problems caused by the great divide created by automation — where people have been split into two camps: the "haves" and the "have-nots." The "haves" are the ones who are benefitting from, understanding and creating automation, the "have-nots" are those who are being replaced. Heppelmann said that this imbalance creates an image problem for the tech industry.
The engineering of things is re-balancing around the hardware and software of things –>the IoT: James Heppelmann @PTC #AdvIndustries

— Greg Jones (@GregoryAJones) February 5, 2015

He said that there needs to be a stronger focus on connecting physical, digital and human capabilities because "humans have innovation and creativity" and future engineers and tech industry professionals need to create "new ways to pass digital information onto humans."
He describes AR as "augmenting god-given human capabilities with a technology overlay," like one might see in a hearing aid or smart glasses. By giving humans this overlay of digital information, AR becomes "a great equalizer [that] allows people to become smart and connected."
An example of this would be giving employees in a factory a pair of smart glasses to help the human employee with their productivity.
The Future Of The Factory: How #Technology Is Transforming Manufacturing https://t.co/c0H2QNxOnr @cbinsights#Industry40 #IoT #IIoT #BigData #AI #Robotics #Automation #AR #VR #Blockchain #3Dprinting #Tech@alvinfoo @KaiGrunwitz @robvank @IIoT_World @TopCyberNews @HeinzVHoenen pic.twitter.com/vDyxEfdzk2

— Franco Ronconi (@FrRonconi) May 31, 2018
Heppelmann said that engineers have a responsibility to "elevate [their] focus higher than productivity and cost savings" and spoke about the concept of "the societal engineer," which is an engineer "who uses digital technology to make humans more powerful."
"The societal engineer combines quantitative and creative problem solving skills with the ability to communicate effectively with systems-level thinking and global awareness with a passion for innovation and awareness of public policy and a social consciousness and an appreciation for the need to improve the quality of life while creating jobs and economic opportunities."
Heppelmann ends his convocation speech by asking engineers to take this responsibility seriously and "help create a safer, more sustainable, healthier more productive world with enough food and water and opportunity for all."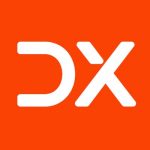 Scaleup hub OneEleven to expand Toronto office space
Scale up community OneEleven is expanding. The expansion will make the Toronto location of the global scaleup hub one of the largest in the world.
This September, OneEleven will expand its 325 Front. St. West location by taking over another floor in the building, bringing its total Toronto footprint to 100,000 sq. ft. The expansion will allow OneEleven to support more deserving scaleups in the region.
Room to scale
35 of the city's fastest-growing technology companies currently use OneEleven's space. The added 50,000 sq. ft. of space will allows for an additional 13 offices, to accommodate teams ranging between 30 to 50 people, along with open plan seating for smaller companies.
In a press release, OneEleven founding partner and CEO of OMERS Ventures John Ruffolo spoke to the benefits of the added space at the Toronto location:
"There are few alternatives available to companies in this phase of growth beyond mentorship, word of mouth, and experience. We believe that OneEleven is well-positioned to build the number one scaleup ecosystem in the world by expanding its existing Toronto footprint and replicating the success of its headquarters in the world's top startup ecosystems."
As well as expanding in Toronto, OneEleven is opening a space Ottawa in July and is looking to expand into Vancouver, London, Berlin, Boston, and beyond. Companies interested in joining the OneEleven community of scaleups can apply at http://www.oneeleven.com/apply/.
What does OneEleven bring to the table?
OneEleven focusses on providing support and community resources to high-growth tech companies when they most need it. Scaling up is never easy, and getting help during the crucial transition from the Seed Stage to Series A funding can be crucial. That's why OneEleven brings together first-time and repeat entrepreneurs with a 'pay-it-forward' mindset to help scale their high-growth tech companies together.
The scaleup hub focuses on providing a highly-connected global network and tailored resources including access to expert advice, world-class workspaces, technology, and specially-designed services to support sustainable growth. With the support of corporate partners like Royal Bank of Canada, OneEleven has helped 60 rapid-growth technology companies and is on track to support 100+ by the end of 2018.
"What is unique about OneEleven, and why we are seeing so much demand in Toronto, is that we focus entirely on the unique needs of scaleups," said Dean Hopkins, Chief Growth Officer at OneEleven in a press release. "Our ecosystem partners have done such a great job of supporting startups that many Toronto ventures are now transitioning to scaling. This is where we come in."
Recently, OneEleven and DXJournal launched #ScaleStrategy, a co-developed editorial series to deliver insights for entrepreneurs and intrapreneurs. The ongoing series will cover the kind of innovative and disruptive advice that scaleups can expect from the OneEleven community.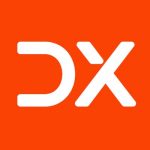 #ScaleStrategy is produced by DX Journal and OneEleven. This editorial series delivers insights, advice, and practical recommendations to innovative and disruptive entrepreneurs and intrapreneurs.
France and Canada collaborate on ethical AI
Canadian Prime Minister Justin Trudeau and French President Emmanuel Macron have made a commitment to engage experts across all areas of research to better understand how to develop artificial intelligence technologies that benefit all.
The new collaboration was announced by Trudeau and Macron on June 7, 2018, just ahead of the turbulent G7 Summit which took place in Charlevoix, Quebec. The basis of the collaboration will be an independent expert group, who will invite specialists from both governments, together with internationally recognized scientists and representatives from industry. Interested members of social groups will also have an opportunity to take part.
Challenges and changes to society courtesy of AI
The new group will set out to identify the key challenges and opportunities that artificial intelligence promises, especially orientated towards developing social and economic benefits. The group will also outline some best practices, which will be designed to ensure that artificial intelligence fulfills this potential.
CIFAR sounds support
The decision to develop artificial intelligence for the benefit of all people worldwide has been applauded by CIFAR, which is a Canadian-based, global organization with nearly 400 fellows, scholars and advisors from 17 countries. The Canadian Institute for Advanced Research (CIFAR) has highlighted the emphasis upon ensuring that artificial intelligence is ethical and that human needs should be at the forefront of future developments, at the heart of the France-Canada agreement.
In a statement, Alan Bernstein, president and CEO of CIFAR said: "AI has the potential to change almost everything about how we work and live. We enthusiastically endorse the creation of an international study group charged with understanding emerging AI technologies and how to ensure they are beneficial. We look forward to working with our partners in Canada and internationally to support this commitment."
CIFAR, which is based in Toronto, manages the $125 million federal Pan-Canadian Artificial Intelligence Strategy. With the announcement, Elissa Strome, who is the executive director of the Pan-Canadian Artificial Intelligence Strategy, noted how it "builds on Canada's longstanding leadership in AI research and innovation and the vibrant social science and policy community in Canada."
She adds: "We look forward to working with our partners at the three AI institutes in Edmonton, Toronto and Montreal and researchers across the country to support today's declaration."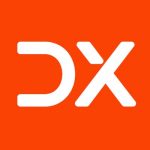 DX Journal, OneEleven launch #ScaleStrategy editorial series to help entrepreneurs and intrapreneurs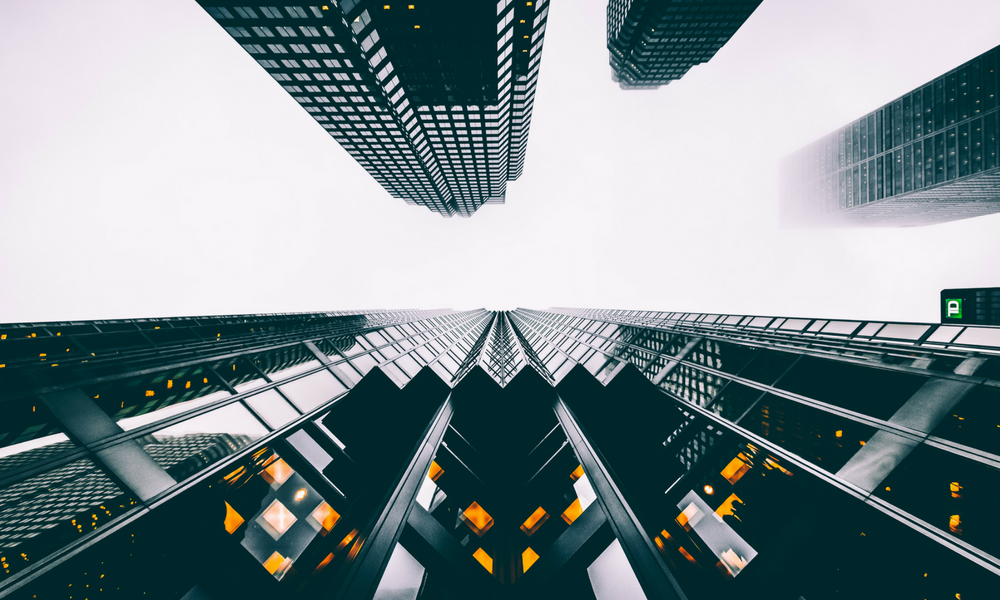 Whether it's growing a business from startup infancy, or managing a growing project within a large organization, scaling is extremely difficult.
Even with a roadmap in place, disruptive high-growth startups must learn how to navigate blocks and challenges they haven't considered or planned for. Digital transformation projects within large enterprise companies are challenging as well, often moving at a glacial pace due to bureaucracy and legacy.
Recognizing the need for more practical lessons from those who have done it, DX Journal and OneEleven launch #ScaleStrategy. The co-developed editorial series will deliver insights, advice, and practical recommendations to innovative and disruptive entrepreneurs and intrapreneurs.
Upcoming interviews, features, and first-hand reports from experienced individuals include:
Mike Katchen, CEO, Wealthsimple
Dean Hopkins, Chief Growth Officer, OneEleven
Albert Lai, CEO, Big Viking Games
Kerry Munro, SVP, Connected Retail, Canadian Tire
Paul Teshima, CEO, Nudge.ai
Eva Wong, COO, Borrowell
"The number one lesson that I have learned as an entrepreneur and CEO is not to go it alone," says Dean Hopkins, Chief Growth Officer, OneEleven. "My peers have taught me so much, helped me avoid key mistakes, and introduced me to key resources, none of which I would have had access to on my own. We live this everyday at OneEleven by helping our members connect to their community. This is why we are so excited about the opportunity with DX Journal. What better way to support founders, leaders and intrapreneurs than by connecting them even further to their digital peers via this innovative platform."
Hosted on DX Journal, the series helps growing companies manage scale and provides insight to large companies who want to scale their digital transformation initiatives. #ScaleStrategy will delve into business challenges such as:
Managing growth across multiple geographies
Scaling a culture of innovation
Sales tactics and learning
Operational advice for large enterprise innovators
The editorial series will also look at challenges and obstacles, with a transparent view and practical advice on to what to do when things go wrong.
"A lot of entrepreneurs who hit scale rely on insights from those who've done it, and it's really hard to find really good, actionable advice for companies at this stage," said Chris Hogg, President of Digital Journal Group. "Furthermore, the failure rate of digital transformation projects within large enterprises remains high. We're looking forward to working with OneEleven to flush out insights that can hopefully help both entrepreneurs and intrapreneurs move ahead faster with greater success."
Read the first instalment of #ScaleStrategy: How Wealthsimple grew to more than $2 billion in assets in less than 4 years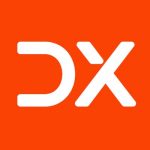 #ScaleStrategy is produced by DX Journal and OneEleven. This editorial series delivers insights, advice, and practical recommendations to innovative and disruptive entrepreneurs and intrapreneurs.