'Top Gun' again soars to top of N.America box office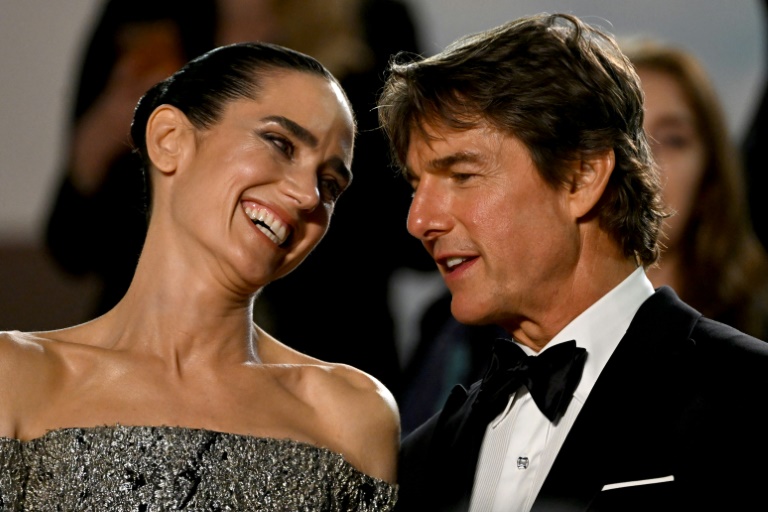 Action drama "Top Gun: Maverick" has soared to a second huge weekend showing in North American theaters, taking in an estimated $86 million, industry watcher Exhibitor Relations reported Sunday.
That "sensational" number for Paramount's long-awaited Tom Cruise sequel placed it among the top 10 highest-grossing second weekends in domestic box office history, Variety reported. It took in $151 million last weekend.
Boosted by its gripping visuals and unusually positive reviews — especially for a sequel — the Paramount/Skydance film has earned $257 million abroad, the latest sign of Hollywood's recovery from a bleak pandemic period.
"Maverick" picks up the story of now-graying US Navy test pilot Pete "Maverick" Mitchell (Cruise) as he trains young aviators for a mission to attack a nuclear facility in a rogue state.
Holding in second place was Disney's "Doctor Strange in the Multiverse of Madness," at $9.3 million for the Friday-through-Sunday period. The global take for the Benedict Cumberbatch film has surpassed $750 million in its five weeks out.
20th Century's animated "Bob's Burgers Movie," based on a popular television show, held tight in third place, taking in $4.5 million.
In fourth, up one spot from last weekend, was Universal's family-friendly animation "The Bad Guys," at $3.3 million.  
Focus Features' "Downton Abbey: A New Era," based on the wildly popular British series, slipped a spot to fifth place, earning $3 million.
Rounding out the top 10 were:
"Everything Everywhere All at Once" ($2 million)
"Sonic the Hedgehog 2" ($1.7 million)
"The Lost City" ($1.4 million)
"Crimes of the Future" ($1.1 million)
"Watcher" ($815,000)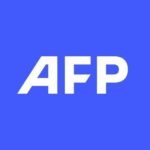 With 2,400 staff representing 100 different nationalities, AFP covers the world as a leading global news agency. AFP provides fast, comprehensive and verified coverage of the issues affecting our daily lives.
Ben & Jerry's sues Unilever to block distribution in Israeli settlements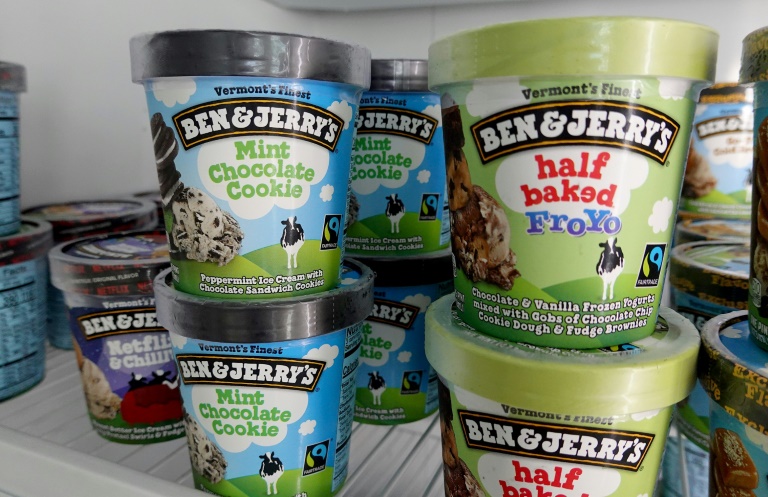 American ice cream brand Ben & Jerry's said Tuesday it is suing its parent company Unilever to block a move that would see its product sold in West Bank settlements, which would run counter to its values.
The company, known for its political activism, took the unusual step seeking an injunction after London-based Unilever last week announced it had sold its interest in the ice cream to Israeli license-holder Avi Zinger.
The legal action was "essential to … protect the brand and social integrity Ben & Jerry's has spent decades building," according to the complaint filed in a US district court.
Unilever's decion was "made without the consent of Ben & Jerry's Independent Board," and goes against the merger agreement that gave the board the ability to protect the founder's values and reputation, the complaint said.
In July last year, Vermont-based Ben & Jerry's announced it would no longer sell its ice cream in the Israeli-occupied Palestinian territories, which the Jewish state seized in 1967, saying it was "inconsistent with our values," although it said it planned to keep selling its products in Israel.
However, Zinger had continued to produce the ice cream in his factory in the suburbs of Tel Aviv and distribute it to the Israeli settlements, going against Ben & Jerry's decision.
Hundreds of thousands of Jewish settlers live in the occupied West Bank and east Jerusalem, in communities widely regarded as illegal under international law.
Palestinians cheered the company's move last year, seen as a victory for the BDS movement, which calls for boycott, divestment and sanctions of the Jewish state over what it describes as the mistreatment of Palestinians.
Founded in the United States in 1978, Ben & Jerry's is known for championing progressive causes, including protecting the environment and promoting human rights, and has frequently released special ice cream flavors to support causes or in protest.
Unilever last week said it had "never expressed any support" for the BDS movement and had "no intention of changing that position."
The company did not immediately respond to AFP's request for comment.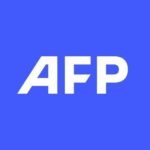 With 2,400 staff representing 100 different nationalities, AFP covers the world as a leading global news agency. AFP provides fast, comprehensive and verified coverage of the issues affecting our daily lives.
Norway government intervenes, ending oil and gas strike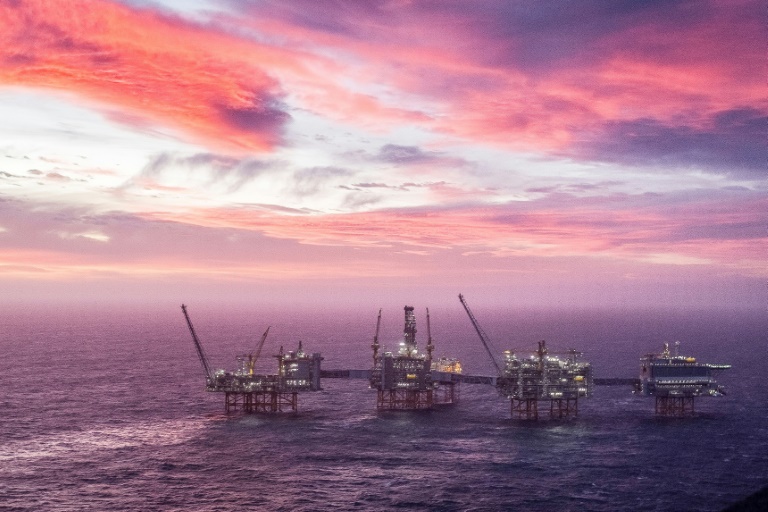 Norway's government said Tuesday it was referring a dispute between oil and gas workers and employers to an independent board, after an industry group warned strikes could cut Norway's gas exports by more than half.
The move, which effectively ends the stoppage, comes after workers walked out of their jobs on Tuesday, leading to the closure of three fields and the union announced more workers would strike later in the week.
"The announced escalation is critical in today's situation, both with regards to the energy crisis and the geopolitical situation we are in with a war in Europe," Labour Minister Marte Mjos Persen said in a statement.
Under Norwegian legislation, the government can force parties in a labour dispute to a wage board which will decide on the matter.
Earlier on Tuesday, industry group the Norwegian Oil and Gas Association, warned that with the announced escalation of the strike announced for Saturday would slash output.
It said 56 percent of total gas exports from the Norwegian continental shelf (NCS) would be cut, together with a production loss of 341,000 barrels of oil a day.
– 'A very tight market' –
"It is unjustifiable to allow gas production to stop to such an extent that this strike in the next few days is estimated to lead to," Persen said.
Earlier Tuesday Norwegian energy giant Equinor said it had shut down production at three oil and gas fields after oil workers walked out following failed wage negotiations, and warned that more closures were expected.
The strike came at a time when energy prices have fluctuated as a result of the impact of Russia's invasion of Ukraine and associated sanctions. 
"Norwegian deliveries account for a quarter of European energy supplies, and Europe is entirely dependent on Norway delivering as a nation at a time when Russian supply cuts have created a very tight market for natural gas," the Norwegian Oil and Gas Association.
"A strike on this scale poses huge problems for countries which are wholly dependent on filling up their gas stores ahead of the autumn and winter," it added.
Workers walked out after members of the Lederne union voted no to a proposal brought by mediators during wage negotiations.
According to the government, the parties had said "that they will end the strike so that everyone can return to work as soon as possible".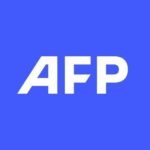 With 2,400 staff representing 100 different nationalities, AFP covers the world as a leading global news agency. AFP provides fast, comprehensive and verified coverage of the issues affecting our daily lives.
US court rules distributors not responsible for opioid crisis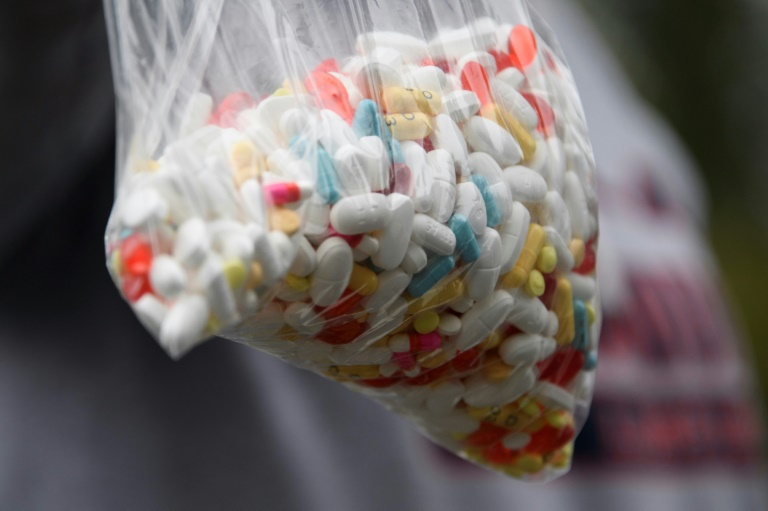 The three largest drug distributors in the United States have won a major court victory, with a judge ruling that they were not responsible for record opioid addiction in one part of West Virginia state.
About 10 percent of Cabell County's population is or has been addicted to opioids — at a huge economic and social cost, acknowledged Judge David Faber.
But "while there is a natural tendency to assign blame in such cases, they must be decided not based on sympathy, but on the facts and the law," he wrote in a decision released Monday night.
The "plaintiffs failed to show that the volume of prescription opioids distributed in Cabell/Huntington was because of unreasonable conduct" by defendants AmerisourceBergen, Cardinal Health and McKesson, Faber wrote.
Tasked with supplying pharmacies, the three firms delivered more than 51 million doses of pain medication in the county between 2006 and 2014, and local authorities accused them of turning a blind eye to suspicious order volumes.
But "there is nothing unreasonable about distributing controlled substances to fulfill legally written prescriptions," Faber said.
He put the blame on manufacturers who "aggressively market prescription opioids," rather than the companies that distributed them.
After becoming addicted to pain pills, many people increased their consumption and eventually turned to illicit drugs such as heroin and fentanyl, an extremely powerful synthetic opioid.
The opioid crisis, which has caused more than 500,000 deaths over 20 years in the United States, has triggered a flurry of lawsuits from victims as well as cities, counties and states impacted by the fallout.
The suit filed by Cabell County and the city of Huntington had become a symbol of authorities' efforts to make companies pay for the social and economic cost of the crisis.
Between May 3 and July 28, 2021, 70 witnesses testified as part of the lawsuit in federal court in Charleston, West Virginia.
While the hearings were still ongoing, the three distributors and pharmaceutical company Johnson & Johnson agreed to pay $26 billion to end a series of legal actions in a settlement that is still being finalized.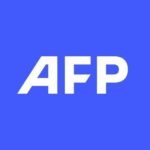 With 2,400 staff representing 100 different nationalities, AFP covers the world as a leading global news agency. AFP provides fast, comprehensive and verified coverage of the issues affecting our daily lives.