Angolan Dos Santos's crumbling family business empire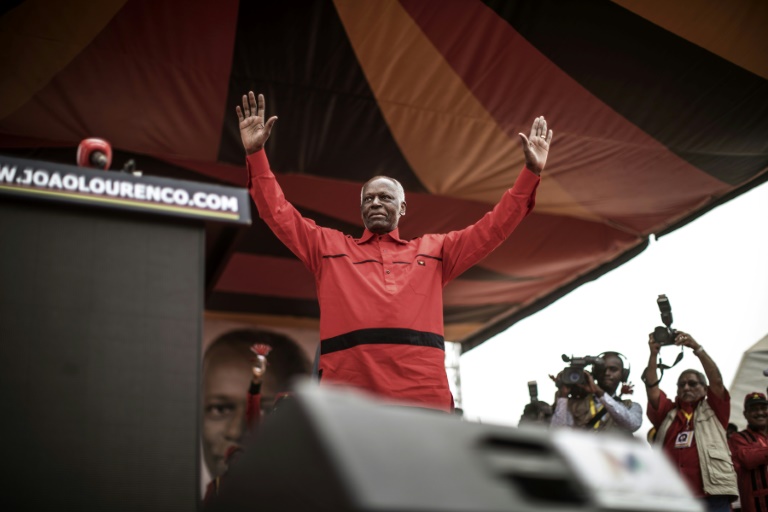 Critics of Angola's former president Jose Eduardo dos Santos, who died Friday, accused him of stripping the country of much of its vast oil wealth to enrich himself and his family.
Dos Santos, who stepped down in 2017 after 38 years of iron-fisted rule, appointed family members to key economic jobs during his presidency.
Banking, telecoms, media and most significantly oil were among the industries that felt the far-reaching influence of the Dos Santos brood.
He "privatised the state to benefit his family and a handful of associates," said investigative journalist Rafael Marques de Morais, who was highly critical of Dos Santos' alleged plunder.
Here is a review of the principal figures in the "family business":
– Isabel, the daughter –
Known derisively as "the princess", 49-year-old Isabel was the public face of the Dos Santos business empire.
Her father appointed her to head the state oil giant Sonangol, but she was dismissed shortly after his  successor Joao Lourenco took office.
Isabel dos Santos described herself as an "entrepreneur" on her Twitter account and the US-based Forbes magazine once ranked her Africa's richest woman.
It estimated her personal fortune to be as much as $3.5-billion.
She was active in the telecoms sector and controlled Unitel, Angola's leading mobile phone operator, which she quit in 2020.
She also held shares in Portuguese media giant NOS, while investing heavily in the banking sector, sitting on the boards of Banco de Fomento Angola, Banco BIC — as well as its Portuguese affiliate — and the market leader BFA.
And along with her now late husband Sindika Dokolo, she owned the luxury Swiss celebrity jeweller De Grisogono, which went bust in 2020.
But that business empire has been largely dismantled since a 2020 ICIJ investigation into the shady origins of her fortune.
She is being probed for a long list of crimes in Angola, including mismanagement, embezzlement and money laundering during her stewardship of the state-run oil giant Sonangol.
She has vehemently denied the accusations against her as a politically-motivated "witch-hunt".   
Last year she was ordered to surrender a stake in the Portuguese energy company Galp worth an estimated $500 million
– Jose Filomeno, the son –
In 2013, Jose Filomeno de Sousa dos Santos, nicknamed Zenu, was appointed by his father to head up a sovereign wealth fund. At 35, Filomeno was controlling the fund worth $5 billion.
Six years later, he was arrested for fraud, money laundering and influence peddling. He was found guilty of trying to embezzle up to $1.5 billion from the sovereign wealth fund, which he oversaw from 2013 to 2018.
In 2020 he was jailed for five years, making him one of the first members of the former presidential family to be prosecuted as part of an anti-graft campaign led by Lourenco since he came to power in 2017.
– 'Tchize', the other daughter – 
Married to a Portuguese businessman, Welwitschia dos Santos was a leading figure in the Angolan media landscape.
Now in her mid 40s, she held different positions at TPA, a public broadcaster and led two tabloid-style print titles.
Lower profile than her half-sister Isabel, Welwitschia — whose nickname is "Tchize" — controlled one of Angola's leading multimedia and advertising agencies.
She also became the first Angolan woman to lead a major football club after she took the reins at Benfica de Luanda.
Following her brother's conviction, she accused Lourenco of unjustly targeting the dos Santos family for political reasons.  
"Lourenco (is) using the children to harm the politically stronger father," she told AFP.
– Ana Paula, the wife –
Ana Paula, a former air hostess who became Jose Eduardo dos Santos' second wife and according to the local media was involved in several diamond miners.
According to Angola's monthly economics journal Expensao, Ana Paula Cristovao Lemos also directly held five percent of Sol bank in addition to the 10 percent stake she had in the business through her foundation.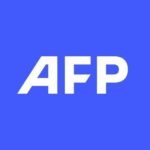 With 2,400 staff representing 100 different nationalities, AFP covers the world as a leading global news agency. AFP provides fast, comprehensive and verified coverage of the issues affecting our daily lives.
Flight tracking exposure irks billionaires and baddies
How to upset Russian freight companies, Elon Musk, Chinese authorities and Kylie Jenner in one go? Track their jets.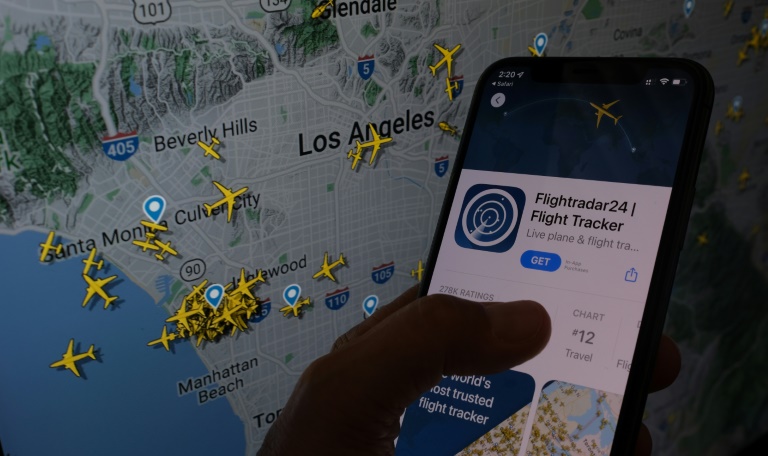 How to upset Russian freight companies, Elon Musk, Chinese authorities and Kylie Jenner in one go? Track their jets.
Flight following websites and Twitter accounts offer real-time views of air traffic –- and sometimes major news like Nancy Pelosi's Taiwan trip –- but that exposure draws pushback ranging from complaints to gear seizures.
Whether Russian air freight firms, Saudi Arabian plane owners or others, Dan Streufert said his group gets dozens of "requests" each year to stop posting aircrafts' whereabouts.
"We have not removed anything so far. This is all public information. And I don't want to be the arbiter of who's right and who's wrong," added Streufert, founder of the US-based flight tracking site ADS-B Exchange.
Limits do apply in some cases, but groups that piece together the flight paths note that the core information source is legally available and open to anyone with the right gear.
US rules require planes in designated areas be equipped with ADS-B technology that broadcasts aircraft positions using signals that relatively simple equipment can pick up.
A service like Sweden-based Flightradar24 has 34,000, mostly volunteer-operated receivers around the world to pick up the signals, a key source of information that's routed back to a central network and combined with data on flight schedules and aircraft information.
Figuring out or confirming to whom a plane actually belongs can require some sleuthing, said jet tracker Jack Sweeney, who filed a public records request with the US government that yielded a form bearing the signature of a particular plane's owner: Tesla boss Elon Musk.
Sweeney has gotten quite a bit of attention with his Twitter account that tracks the movements of the billionaire's plane and even rejected Musk's offer of $5,000 to shut down @ElonJet, which has over 480,000 followers.
"There's so much traction, I'm doing something right. The celebrity thing –- people like seeing what celebrities are doing, that and the whole emissions thing," he told AFP, referring to concerns over the planes' greenhouse gas impact.
"Putting it on Twitter makes it easier for people to access and understand," Sweeney added.
– 'We will track anything' –
Another of Sweeney's Twitter accounts, powered by data from ADS-B Exchange, showed in July that US model and celebrity Kylie Jenner's plane took a flight in California that lasted just 17 minutes.
The internet was not pleased and she faced a torrent of criticism on social media over concerns about the message it sent regarding climate change.
"They tell us working class people to feel bad about our once a year flight to a much needed vacation while these celebs take private jets every other day as if it's an Uber," tweeted @juliphoria, in an example of the outrage.
Neither Sweeney nor Streufert evoked a distinct redline they were concerned could be crossed by publishing the flight data.
"We will track anything because honestly, if somebody really was a bad actor, and they wanted to know where this stuff is, you can build the electronics for $100 and just deploy receivers to pick up the same signals yourself," said Streufert from ADS-B Exchange.
Sweeney said "the data is already out there. I'm just redistributing it."
There is also money to be made, but it's not clear how much –- Streufert acknowledged he makes a living but declined to provide specifics and Sweeney said his flight tracking work brought in about $100 a month. Flightradar24 didn't provide its revenue.
The services' information -– as recently shown by the hundreds of thousands watching whether Pelosi would defy China's warnings –- has significant potential for impact far beyond embarrassment of celebrities or the rankling of billionaires.
For example, ADS-B Exchange's data was cited in a non-profit group's report alleging Europe's border agency Frontex worked to prevent migrants from crossing the Mediterranean, while US media used it to show surveillance planes flew over racial justice protests in Washington in 2020.
In fact, dozens of US Congress members responded to the revelations by signing on to a letter urging the FBI and other government entities like the National Guard to "cease surveilling peaceful protests immediately and permanently."
In some parts of the world, governments have made clear the technology and resulting information is not welcome.
Chinese state media reported in 2021 that the government had recently confiscated hundreds of receivers used in crowd-sourced flight tracking, citing the risk of "espionage."
"In many cases, it's authoritarian regimes that don't like this exposure," Streufert said.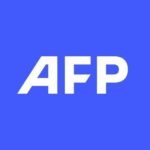 With 2,400 staff representing 100 different nationalities, AFP covers the world as a leading global news agency. AFP provides fast, comprehensive and verified coverage of the issues affecting our daily lives.
WSJ reports Pfizer in talks to acquire Global Blood Therapeutics for $5-billion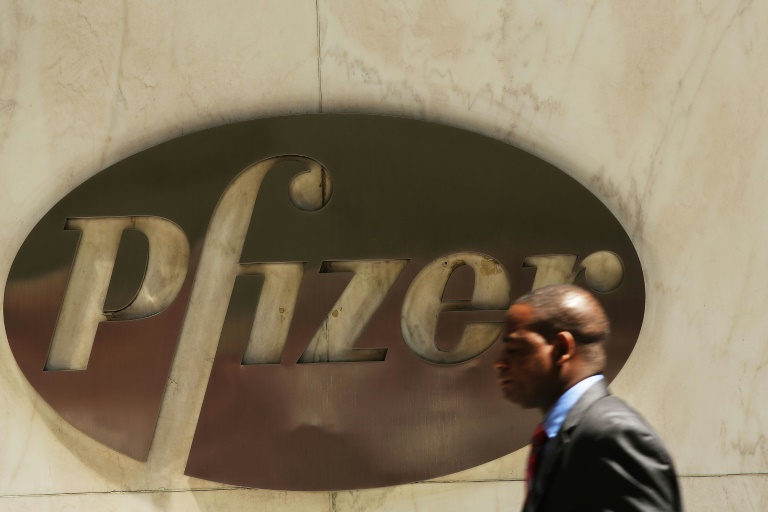 American drugmaker Pfizer is close to a deal to purchase Global Blood Therapeutics, which manufactures a recently approved drug against sickle-cell anemia, for $5 billion, the Wall Street Journal has reported.
Pfizer, one of the top makers of Covid-19 vaccines, hopes to conclude talks with GBT within days, the newspaper said Friday, citing people close to the negotiations.
But it said other takeover candidates remain in the running.
GBT's sickle-cell treatment, marketed as Oxbryta, was authorized for those over 12 years old in 2019 but gained federal approval in December for children aged four to 11. The blood disorder affects millions.
Sales of Oxbryta helped the laboratory generate first-quarter turnover of $55 million (up 41 percent), while the company registered a net loss of $81.4 million.
GBT, which is based in San Francisco, California, is to publish its second-quarter numbers on Monday.
Pfizer, for its part, saw its second-quarter turnover jump by 47 percent — to a record $27.74 billion — boosted by sales of its Covid vaccine and pills.
Its net profit soared by 78 percent, to $9.9 billion.
GBT shares on the New York Stock Exchange were up 33.03 percent at the close on Friday, at $63.84, for a market capitalization of more than $4 billion.
Pfizer shares slipped by 1.18 percent, to $49.27.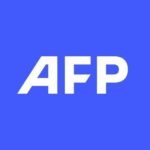 With 2,400 staff representing 100 different nationalities, AFP covers the world as a leading global news agency. AFP provides fast, comprehensive and verified coverage of the issues affecting our daily lives.
Amazon to buy Roomba-maker iRobot in $1.7-billion deal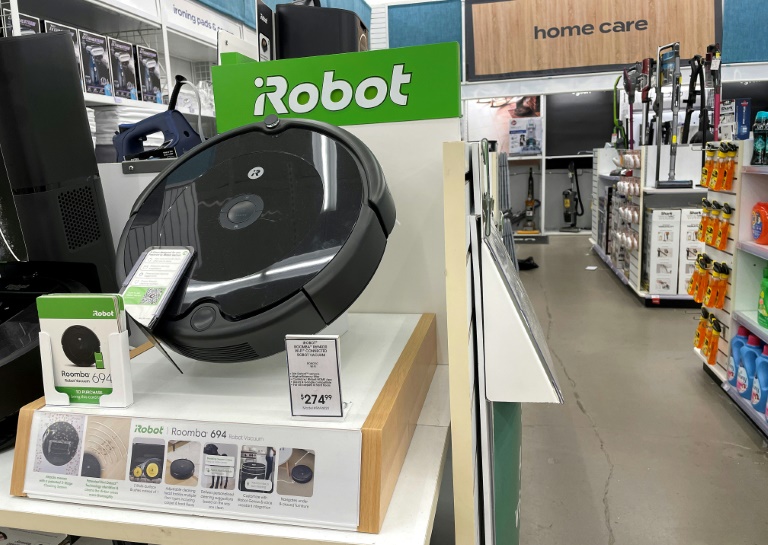 Amazon on Friday announced a $1.7 billion deal to buy the maker of robotic vacuum Roomba in a merger that would play into the tech giant's artificial intelligence and smart home ambitions.
US-based iRobot is a global company that builds robots and "intelligent home" innovations, having introduced Roomba self-operating vacuums a decade ago, Amazon said in a release.
"Over many years, the iRobot team has proven its ability to reinvent how people clean with products that are incredibly practical and inventive," said Amazon senior vice president of devices Dave Limp.
Amazon's deal to buy iRobot for $61 per share along with acquiring the company's debt is subject to approval of shareholders and regulators.
Colin Angle is to remain chief executive of iRobot after the purchase.
The acquisition "reinforces Amazon's interest and market position in robotics and home automation, and underscores the strategic value of AI," Baird analyst Colin Sebastian said in a note to investors.
The Massachusetts-based company has a 30-year track record in robotics, and underlying software such as mapping and navigation, Sebastian said.
Amazon has been investing in smart home and automation technologies with acquisitions such as Ring doorbells, Kiva warehouse robots and self-driving startup Zoox.
"With Alexa and Amazon.com at the core, Amazon continues to prioritize opportunities to develop the smart home," Sebastian said.
"MGM even fits as it powers more Prime Video on home entertainment devices."
Amazon earlier this year closed an $8.45 billion deal to buy the storied MGM studios, boosting its streaming ambitions with a catalog including the James Bond and Rocky film franchises.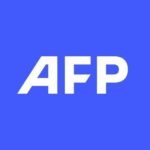 With 2,400 staff representing 100 different nationalities, AFP covers the world as a leading global news agency. AFP provides fast, comprehensive and verified coverage of the issues affecting our daily lives.