Chelsea says Todd Boehly-led group to buy club in $5.2 bn deal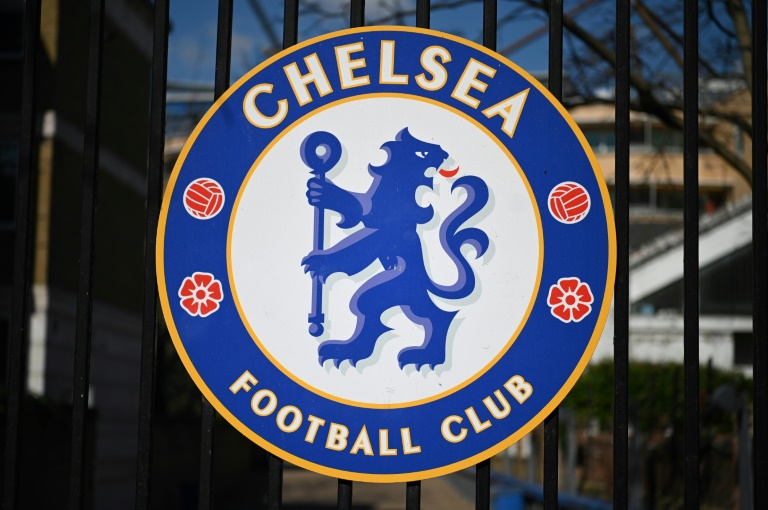 Chelsea FC said a group led by Los Angeles Dodgers co-owner Todd Boehly would acquire the London club after agreeing terms in a deal worth £4.25 billion ($5.2 billion).
"The sale is expected to complete in late May subject to all necessary regulatory approvals," the football club said in a statement late Friday.
"More details will be provided at that time," it added.
Chelsea's Russian owner Roman Abramovich put the Premier League club on the market in March, just days before he was sanctioned by the British government following the invasion of Ukraine.
After a lengthy bidding process involving several groups, Boehly and his fellow investors were picked by Raine Group, the New York bank overseeing the Blues' sale.
Boehly's group of investors includes fellow Dodgers co-owner Mark Walter, Swiss billionaire Hansjoerg Wyss and US investment firm Clearlake Capital.
"Chelsea Football Club can confirm that terms have been agreed for a new ownership group, led by Todd Boehly, Clearlake Capital, Mark Walter and Hansjoerg Wyss, to acquire the Club," the Chelsea statement said.
"Of the total investment being made, £2.5bn will be applied to purchase the shares in the Club and such proceeds will be deposited into a frozen UK bank account with the intention to donate 100 percent to charitable causes as confirmed by Roman Abramovich," it said.
"UK government approval will be required for the proceeds to be transferred from the frozen UK bank account."
In addition, the new owners would commit £1.75 billion in further investment for the benefit of the club, Chelsea said.
– Proceeds to victims of Ukraine war –
Chelsea were forced to operate under a special licence from the government after Abramovich was sanctioned by Britain and the European Union for his links to Russian President Vladimir Putin.
Abramovich cannot profit from Chelsea's sale, but had already vowed to write off the club's £1.5 billion debt and that all proceeds from the sale would go to victims of the war in Ukraine.
There had been fears over the future of the club if a sale was not finalised before the licence runs out on May 31.
Under the terms of the licence, Chelsea were unable to offer new contracts to existing players or sign players from other clubs.
The sale of the European champions brings the curtain down on 19 years of nearly unbroken success under the 55-year-old Abramovich, who has overseen five Premier League titles and two Champions League triumphs.
After initially embarking on a long winning run following Abramovich's decision to sell the club, Chelsea have struggled to find their best form recently.
They suffered a painful Champions League quarter-final defeat at Real Madrid after nearly pulling off an epic comeback from a 3-1 first leg deficit.
Chelsea's place in the Premier League's top four is also far from guaranteed.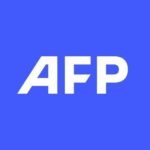 With 2,400 staff representing 100 different nationalities, AFP covers the world as a leading global news agency. AFP provides fast, comprehensive and verified coverage of the issues affecting our daily lives.
Fed flags risk US inflation could become entrenched: minutes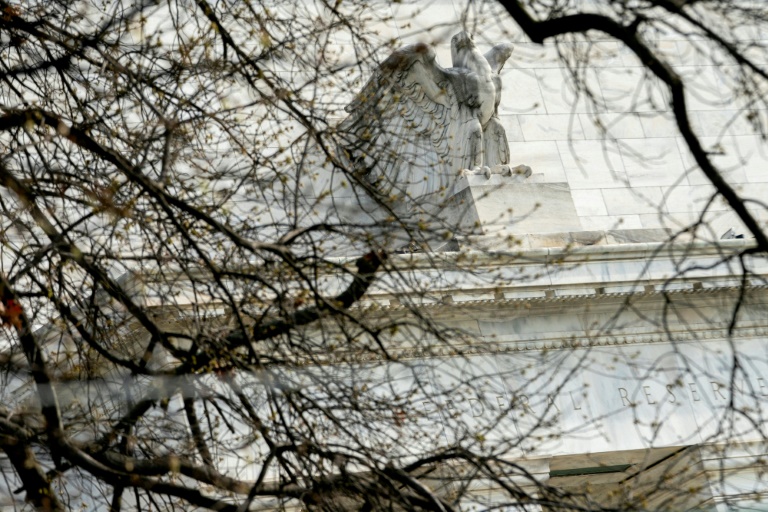 US central bankers last month flagged the concern that sky-high inflation could become persistent and reiterated their willingness to continue raising interest rates to tamp down price pressures, according to the minutes of the latest policy meeting released Wednesday.
The Federal Reserve last month implemented the most aggressive interest rate increase in nearly 30 years, as policymakers cited worries that price pressures had shown no signs of easing, according to the record of the June 14-15 meeting.
The members of the Fed's policy-setting Federal Open Market Committee raised the benchmark borrowing rate three-quarters of a point and at the time said another similar increase was possible later this month, after data showing consumer prices surged 8.5 percent in the 12 months to May — the highest in more than four decades.
Officials were concerned "that inflation pressures had yet to show signs of abating," which a number saw as further evidence "inflation would be more persistent than they had previously anticipated," the minutes said.
And many policymakers said there was "a significant risk… that elevated inflation could become entrenched if the public began to question the resolve of the Committee."
But the minutes made clear the officials are resolved to continue efforts to cool the economy at least through the end of the year.
With the high prices for food, energy, housing and other goods squeezing American families, Fed officials "stressed that appropriate firming of monetary policy, together with clear and effective communications, would be essential in restoring price stability."
Still, there remains a risk inflation will continue to accelerate amid the uncertainty surrounding how long the effect of the Russian invasion of Ukraine and Covid-19 lockdowns in China will continue, as those factors have exacerbated price pressures, the report said.
Officials acknowledged they might have to be even more aggressive in tightening monetary policy "if elevated inflation pressures were to persist."
– Upside risks –
The super-sized 0.75-percentage-point hike last month came with the Fed under intense pressure to curb soaring prices that have left millions of Americans struggling to make ends meet and sent President Joe Biden's approval ratings plunging.
Following the meeting, Fed Chair Jerome Powell said it was "essential" to lower inflation, but stressed that the goal is to achieve that without derailing the US economy.
However, he acknowledged there is always a risk of going too far, and concerns about a US and global recession have sent global stock markets on a downward slide in recent weeks.
Biden has endorsed the Fed's effort and is hoping for success as his Democrats face the possibility of losing control of Congress in key midterm elections in November.
US central bankers began raising interest rates off zero in March as buoyant demand from American consumers for homes, cars and other goods clashed with transportation and supply chain snarls in parts of the world where Covid-19 remains a challenge.
That fueled inflation, which got dramatically worse after Russia invaded Ukraine in late February and Western nations imposed steep sanctions on Moscow, sending food and fuel prices up at a blistering rate.
That caused US gasoline prices to top $5.00 a gallon, but they have since retreated slightly.
But the Fed minutes said inflation risks remain "skewed to the upside."
Officials said that later this year they will be "well positioned" to gauge the extent to which further rate hikes will be needed.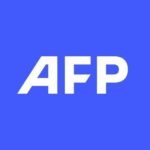 With 2,400 staff representing 100 different nationalities, AFP covers the world as a leading global news agency. AFP provides fast, comprehensive and verified coverage of the issues affecting our daily lives.
Spain eyes vibrant summer after 'dazzling' visitor surge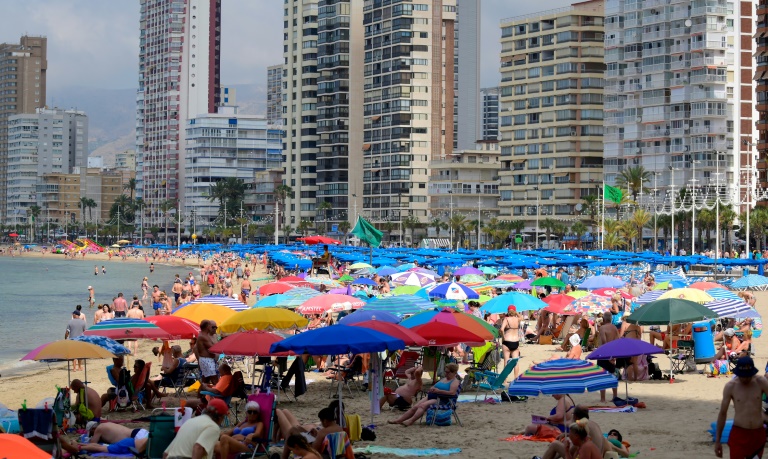 Spain said Wednesday it was hoping to reach its record visitor numbers of 2019 after two years of pandemic restrictions, although soaring inflation figures suggest tough times will return after the season ends. 
Before the pandemic hit in 2020, Spain was the world's second-favourite holiday destination and this year it looks set to reclaim its place, the Exceltur tourism association said. 
Thanks to the "travel frenzy sweeping across Europe" Spain had seen a "dazzling surge in tourist numbers", it said.
According to Spain's tourism ministry, 22.7 million tourists visited the country in the first five months of 2022, seven times the number in the same period a year earlier, with the trend set to continue into the summer. 
"The number of bookings confirms Spain as a favourite international destination and indicates a good outlook for the high season," Tourism Minister Reyes Maroto said on Monday. 
"After two long years.. we are finally going to see a summer like in previous years," said Fernando Valdes, a top official at the tourism ministry.
This year, Spain's tourism activity is expected to "reach a level similar to that of 2017, when the sector performed very well," said Caixabank analyst Javier Ibanez. 
"The sectoral indicators paint a very positive picture."
Exceltur said July and August could even be "similar" to levels reached in 2019, which was a record year for Spain in terms of visitors. 
"European and national demand is very high", with the surge in activity expected to impact "the entire (tourism) sector", said the association's vice president Jose Luis Zoreda. 
And this view is shared across the sector, particularly by those along the coast. 
– Best-ever summer? –
"Everything suggests this is going to be one of our best-ever summers thanks to the post-pandemic syndrome," said Diego Salinas, head of Abreca, an association representing bars, restaurants and cafes in Benidorm, a mass tourism hub on Spain's southeastern coast.  
For the tourism sector which accounted for 13 percent of jobs and 12.5 percent of Spain's GDP before the pandemic, this long-awaited revival is a huge relief, even if many players have struggled to recruit staff, notably on the coast and in big cities. 
Exceltur believes tourism will generate some 151.8 billion euros ($155 billion) this year — fully 10 billion more than initially expected. 
Such a figure would be slightly lower than the 155 billion euros reached in 2019 but far outstripping the 52 billion of 2020 or the 88 billion generated a year later. 
The destinations which are likely to benefit most from this visitor surge are the Andalusian coastline, which is expecting 7.4 percent more visitors than in 2019, with a 3.5 percent increase in the Canary Islands and 3.6 percent rise in the Balearic Islands. 
And the sub-sectors with the most optimistic outlook include leisure parks and car hire firms.
– Overcrowding risks –
But this strong recovery is not without its concerns, notably linked to the overcrowding at several airports in recent weeks which has revived the controversy over Spain's mass-tourism model. 
This "intense and unexpected explosion in demand" could lead to moments of "saturation" that might create tension between residents and tourists, admitted Exceltur's Zoreda, warning it could impact on "the sector's reputation". 
There is also the uncertainty created by spiralling global inflation which has seen food and energy prices soar and is severely limiting company margins, Exceltur said. 
And will this surge in prices also impact on the sector's recovery by undermining consumer purchasing power?
While the sector has so far shown resilience, the economic slowdown caused by the war in Ukraine "will affect" tourism, says Caixabank's Ibanez. 
It is an outlook also shared by Exceltur. 
"There are many geopolitical and economic uncertainties in the medium term for tourism," it acknowledged.
"The extraordinary takeoff this summer will have to coexist with the turbulence that could be felt in the autumn."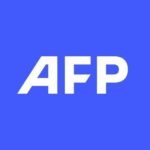 With 2,400 staff representing 100 different nationalities, AFP covers the world as a leading global news agency. AFP provides fast, comprehensive and verified coverage of the issues affecting our daily lives.
British Airways cuts 10,300 more flights through October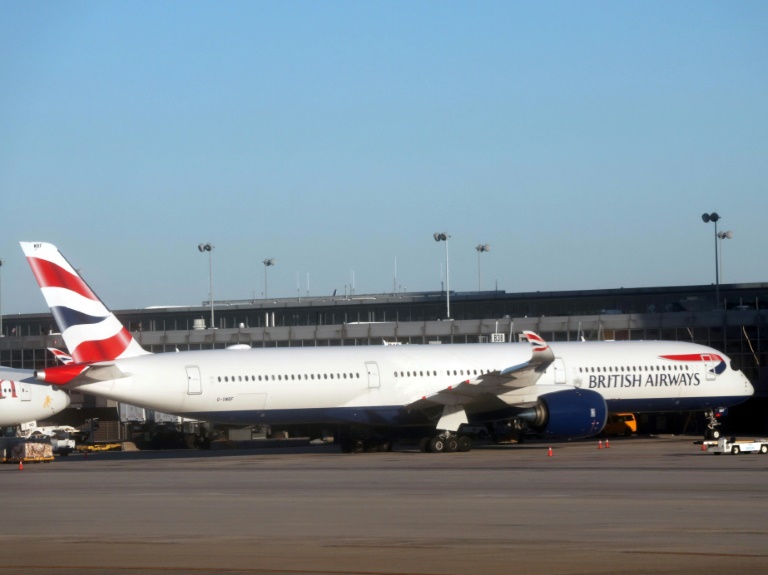 British Airways on Wednesday axed another 10,300 short-haul flights up to the end of October, with the aviation sector battling staff shortages and booming demand as the pandemic recedes.
The carrier, which is owned by conglomerate International Airlines Group (IAG), added in a statement that it had now cancelled 13 percent of its total summer schedule.
BA has been among the worst affected by sector-wide turmoil, as carriers race to meet soaring demand after the lifting of Covid travel restrictions. 
"The whole aviation industry continues to face into significant challenges and we're completely focussed on building resilience into our operation to give customers the certainty they deserve," the airline said in a statement, having already announced hundreds of flight cancellations this summer.
The latest move meanwhile comes less than two weeks after BA staff at London Heathrow airport voted to strike over pay this summer as surging inflation erodes wages and sparks growing UK industrial unrest.
The carrier's Heathrow ground staff voted by more than 90 percent in favour of walkouts.
Wednesday's news also comes after the British government recently offered "slot alleviation measures" which allow carriers to temporarily reduce schedules while retaining valuable take-off and landing slots.
"While taking further action is not where we wanted to be, it's the right thing to do for our customers and our colleagues," BA added on Wednesday.
"This new flexibility means that we can further reduce our schedule and consolidate some of our quieter services so that we can protect as many of our holiday flights as possible."
The group sought to reassure customers but conceded it would have a considerable impact on travel plans.
"While most of our flights are unaffected and the majority of customers will get away as planned, we don't underestimate the impact this will have and we're doing everything we can to get their travel plans back on track," BA added.
"We're in touch to apologise and offer rebooking options for new flights with us or another airline as soon as possible or issue a full refund."
In a vote of confidence in the aviation sector's long-term recovery, IAG last week ordered 11 Airbus A320neo aircraft and three A321neos worth $1.7 billion.
The London-listed conglomerate recently forecast a return to annual profit after narrowing Covid-induced losses as travel curbs were eased.
The group collapsed into annual losses in 2020 and 2021 as Covid ravaged global demand for international air travel, forcing BA and its peers to slash thousands of jobs.
IAG owns various airlines that also include Ireland's Aer Lingus and Spain's Iberia.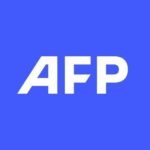 With 2,400 staff representing 100 different nationalities, AFP covers the world as a leading global news agency. AFP provides fast, comprehensive and verified coverage of the issues affecting our daily lives.