Chelsea says Todd Boehly-led group to buy club in £4.25 bn ($5.2 bn) deal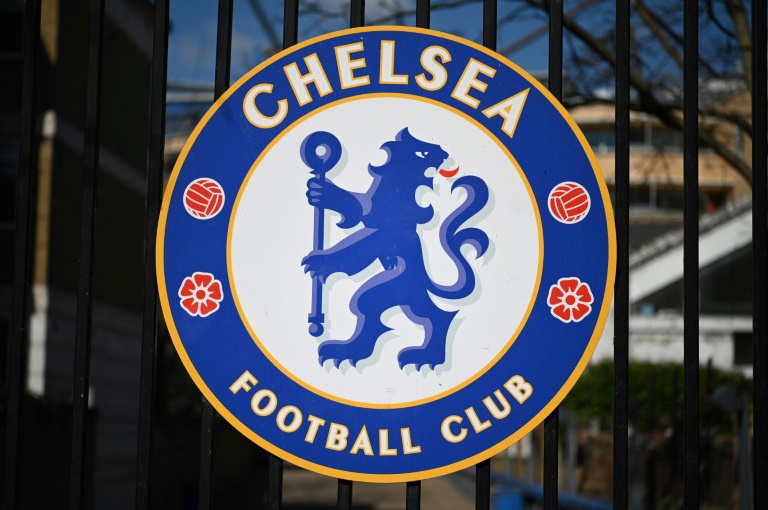 Chelsea FC said a group led by Los Angeles Dodgers co-owner Todd Boehly would acquire the London club after agreeing terms in a deal worth £4.25 billion ($5.2 billion).
"The sale is expected to complete in late May subject to all necessary regulatory approvals," the football club said in a statement late Friday.
Chelsea's Russian owner Roman Abramovich put the Premier League club on the market in March, just days before he was sanctioned by the British government following the invasion of Ukraine.
After a lengthy bidding process involving several groups, Boehly and his fellow investors were picked by Raine Group, the New York bank overseeing Chelsea's sale.
Boehly's group of investors includes fellow Dodgers co-owner Mark Walter, Swiss billionaire Hansjoerg Wyss and US investment firm Clearlake Capital.
"Chelsea Football Club can confirm that terms have been agreed for a new ownership group, led by Todd Boehly, Clearlake Capital, Mark Walter and Hansjoerg Wyss, to acquire the Club," the Chelsea statement said.
"Of the total investment being made, £2.5bn will be applied to purchase the shares in the Club and such proceeds will be deposited into a frozen UK bank account with the intention to donate 100 percent to charitable causes as confirmed by Roman Abramovich," it said.
"UK government approval will be required for the proceeds to be transferred from the frozen UK bank account."
In addition, the new owners would commit £1.75 billion in further investment for the benefit of the club, Chelsea said.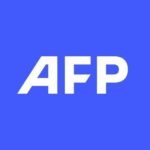 With 2,400 staff representing 100 different nationalities, AFP covers the world as a leading global news agency. AFP provides fast, comprehensive and verified coverage of the issues affecting our daily lives.
Asian markets mixed as US jobs data give Fed room to hike rates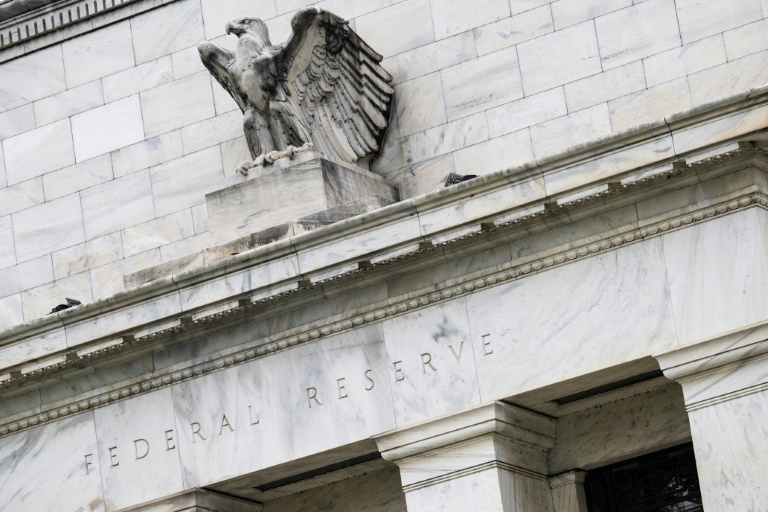 Asian markets were mixed Monday following a steep drop on Wall Street in response to a forecast-topping US jobs report that gave the Federal Reserve room to continue hiking interest rates as it struggles to contain surging inflation.
US traders took flight after the closely watched non-farm payroll figures Friday, which showed a slowdown in hiring but still with more new posts created than expected.
That came as more officials suggested the Federal Reserve could continue lifting borrowing costs sharply as they try to rein in inflation.
However, with prices being driven higher by factors ranging from the Ukraine war to China's lockdown-induced slowdown, there are fears the bank's measures could deal a blow to the world's biggest economy.
The jump in inflation has forced finance chiefs around the world to tighten monetary policy, with the European Central Bank indicating it will raise rates in July for the first time in more than a decade.
"The critical issue for markets is whether inflation can be brought under control by central banks without generating a recession," Shane Oliver, head of investment strategy and chief economist at AMP Capital, said in a note. 
"Shares are likely to see continued short-term volatility as central banks continue to tighten to combat high inflation, the war in Ukraine continues and fears of recession remain."
All three main indexes on Wall Street ended deep in the red, with tech firms taking most of the pain, though Asia fared a little better in early trade.
Hong Kong, Tokyo, Shanghai and Taipei all rose, but there were losses in Sydney, Singapore, Manila and Jakarta.
Oil prices — a key driver of inflation — continued to rise, as a pledge by OPEC and other major producers to boost output fell short of what markets had hoped for. 
The increase came as Saudi Arabia also said it had hiked the official selling price for customers in Asia, while demand expectations rose on the back of the easing of some Covid lockdown measures in China and the start of the US summer driving season.
– Key figures at around 0230 GMT –
Tokyo – Nikkei 225: UP 0.3 percent at 27,844.26 (break)
Hong Kong – Hang Seng Index: UP 0.8 percent at 21,250.08
Shanghai – Composite: UP 0.4 percent at 3,208.52
Brent North Sea crude: UP 0.7 percent at $120.51 per barrel
West Texas Intermediate: UP 0.7 percent at $119.76 per barrel
Euro/dollar: UP at $1.0721 from $1.0719 on Thursday
Pound/dollar: UP at $1.2492 from $1.2488
Euro/pound: UP at 85.83 pence from 85.81 pence
Dollar/yen: DOWN at 130.61 yen from 130.81 yen
New York – Dow: DOWN 1.0 percent to 32,899.7 (close)
London – FTSE 100: Closed for a holiday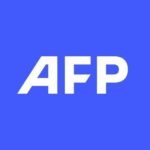 With 2,400 staff representing 100 different nationalities, AFP covers the world as a leading global news agency. AFP provides fast, comprehensive and verified coverage of the issues affecting our daily lives.
ECB to end stimulus in prelude to rate hikes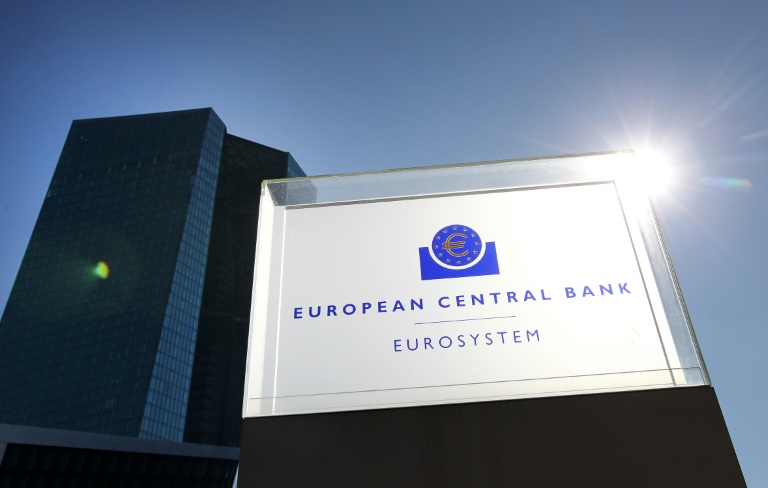 The European Central Bank is set to draw a line under its massive bond-buying stimulus programme at a meeting in Amsterdam on Thursday, as inflation in the eurozone soars to all-time highs.
The decision, already extensively flagged in advance by senior policymakers, is then expected to pave the way for the ECB to raise its interest rates for the first time in over a decade in the weeks that follow. 
Eurozone consumer prices rose by 8.1 percent year-on-year in May, a record since the single currency was launched and well above the ECB's own target of two percent.
The surge, driven by the war in Ukraine and the consequent rise in energy prices, has boosted calls for the ECB to move more quickly to end its expansionary monetary policy. 
The ECB is lagging behind the central banks in Britain and the United States, which have moved aggressively to try to stamp out inflation.
But the ECB first plans to discontinue asset purchases under its crisis-era stimulus programme before proceeding to actual rate hikes. 
The so-called asset purchase programme, or APP, is the last in a series of debt-purchasing measures worth a total of around five trillion euros ($5.4 trillion) deployed by the ECB since 2014.
ECB chief Christine Lagarde suggested recently that the APP would "end very early in the third quarter".
– 'Lift off' –
For ING's head of macro, Carsten Brzeski, the comments by Lagarde, a former French finance minister, were "remarkable" in that she has taken the unusual step of mapping out a timetable for ECB policy into the second half of the year.
Lagarde said that rates were set to "lift off" at the ECB's meeting in July — the first upward move in borrowing costs in over a decade — and the euro's guardian would then close the era of negative interest rates by the end of September.
Of the ECB's three main interest rates, the so-called deposit rate — which is normally the interest commercial banks would receive for parking their cash with the ECB overnight — has been negative since 2014.
A negative rate effectively means that commercial banks have to pay the ECB to park their cash, a move introduced by the then president Mario Draghi to keep cash circulating in the eurozone financial system at a time of looming deflation.
For Brzeski, the ECB "has clearly passed the stage of discussing whether and even when policy rates should be increased" and the "only discussion" for the coming weeks was how big the first step would be. 
A number of governing council members have openly discussed the possibility of a 50-basis-point, or half-point, hike to lift ECB interest rates out of negative territory in one go.
Before the most recent eurozone inflation data was released, the head of the Dutch central bank, Klaas Knot, said that such a move was "clearly not off the table".
On the other side of the Atlantic, the US Federal Reserve already raised rates by half-a-percentage point last month, and some of its policymakers are arguing for more big increases.
But observers have urged the ECB to proceed more cautiously.
Smaller steps of 25 basis points, or a quarter of a percentage point, were the "benchmark pace" for the move out of negative interest rates, the ECB's chief economist Philip Lane said at the end of May.
– 'Neutral' rates –
The idea is to "normalise" eurozone borrowing costs and bring them to a more "neutral" level — which neither stimulates nor stifles the economy — even if opinions differ as to what that level might be. 
Ultimately, the appropriate level of borrowing costs will depend on the eurozone's economic outlook.
A worrying further acceleration in inflation could prompt the ECB to step on the brakes harder.
The ECB is also scheduled to publish its new economic forecasts on Thursday.
Its previous estimates — published in the immediate aftermath of Russia's invasion of Ukraine — cut projected growth in 2022 to 3.7 percent and saw inflation rising to 5.1 percent.
But for the chief executive of US bank Citi, Jane Fraser, Europe faced a "very high likelihood" of going to recession on the back of the war, she told journalists in Frankfurt last week.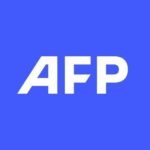 With 2,400 staff representing 100 different nationalities, AFP covers the world as a leading global news agency. AFP provides fast, comprehensive and verified coverage of the issues affecting our daily lives.
'Top Gun' again soars to top of N.America box office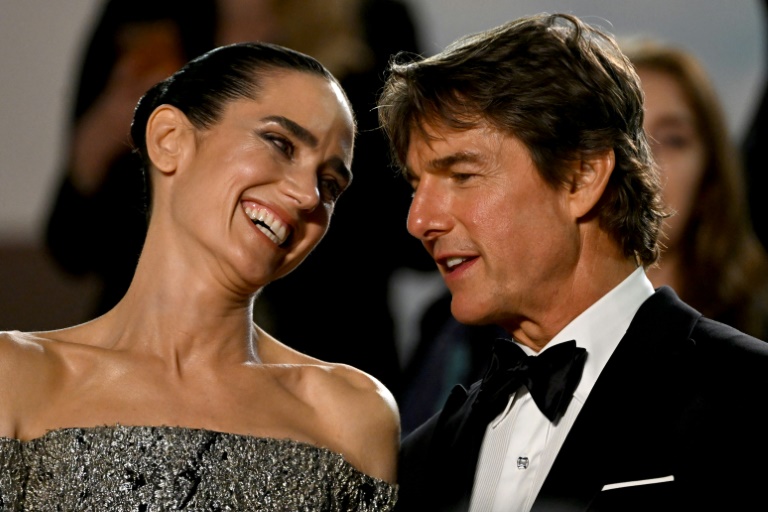 Action drama "Top Gun: Maverick" has soared to a second huge weekend showing in North American theaters, taking in an estimated $86 million, industry watcher Exhibitor Relations reported Sunday.
That "sensational" number for Paramount's long-awaited Tom Cruise sequel placed it among the top 10 highest-grossing second weekends in domestic box office history, Variety reported. It took in $151 million last weekend.
Boosted by its gripping visuals and unusually positive reviews — especially for a sequel — the Paramount/Skydance film has earned $257 million abroad, the latest sign of Hollywood's recovery from a bleak pandemic period.
"Maverick" picks up the story of now-graying US Navy test pilot Pete "Maverick" Mitchell (Cruise) as he trains young aviators for a mission to attack a nuclear facility in a rogue state.
Holding in second place was Disney's "Doctor Strange in the Multiverse of Madness," at $9.3 million for the Friday-through-Sunday period. The global take for the Benedict Cumberbatch film has surpassed $750 million in its five weeks out.
20th Century's animated "Bob's Burgers Movie," based on a popular television show, held tight in third place, taking in $4.5 million.
In fourth, up one spot from last weekend, was Universal's family-friendly animation "The Bad Guys," at $3.3 million.  
Focus Features' "Downton Abbey: A New Era," based on the wildly popular British series, slipped a spot to fifth place, earning $3 million.
Rounding out the top 10 were:
"Everything Everywhere All at Once" ($2 million)
"Sonic the Hedgehog 2" ($1.7 million)
"The Lost City" ($1.4 million)
"Crimes of the Future" ($1.1 million)
"Watcher" ($815,000)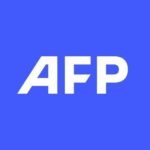 With 2,400 staff representing 100 different nationalities, AFP covers the world as a leading global news agency. AFP provides fast, comprehensive and verified coverage of the issues affecting our daily lives.