Lack of competition fueled US baby formula shortage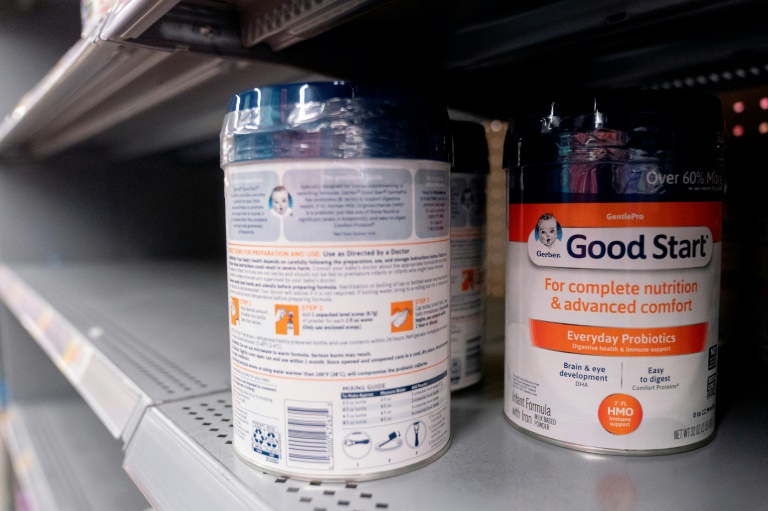 There's no end in sight to America's shortage of baby formula — and the crisis has highlighted the lack of competition that has spread to all parts of the US economy, even essential ones such as food for infants.
The problem "is not going to solve itself in a day or week," Brian Deese, a top White House economic advisor, told CNN Friday.
He was unable to say how long the crisis would last.
Initially caused by supply chain blockages and a lack of production workers due to the pandemic, the shortage was exacerbated in February when, after the death of two infants, manufacturer Abbott announced a "voluntary recall" for formula made at its factory in Michigan and shut down that location.
The shortage has left many parents frantic and fearful their infants may starve. Formula is a necessity for many families, particularly in low-income households where mothers have to return to work almost immediately after giving birth and cannot breastfeed.
A further issue is that prices for the formula that remains have skyrocketed.
An investigation by the US Food and Drug Administration (FDA) cleared Abbott's formula but made 483 "observations" about the factory, Abbott said in a statement Friday.
"We immediately began implementing corrective actions and subject to FDA approval, we could restart our Sturgis, Mich., site within two weeks," the company said.
The FDA promised to announce plans next week that would allow, among other things, the import of formula produced overseas.
– 'Matter of weeks' –
The FDA currently bans most foreign infant formula, including products made in Europe, not because of health concerns but due to labeling and packaging standards.
"We believe these and other ongoing efforts will help dramatically improve the supply in the US in a matter of weeks," FDA head Robert Califf said Friday on Twitter.
US President Joe Biden also said it "will be a matter of weeks or less" to start fully refilling shelves.
He said that stock levels in stores had begun to stabilize this week.
According to the data collection agency Datasembly, as of Tuesday, 43 percent of the usual formula supply was out of stock, up 10 percent from the April average.
Deese stressed that safety was key in solving the formula shortage and said that Biden's administration had been running on all cylinders to try and provide enough supply.
Accused of a wait-and-see attitude or even indifference, the White House unveiled some measures Thursday to tackle the issue, but the scope seemed limited.
Biden said Friday that his administration had intervened as soon as it was aware of the problem, but that they had to "move with caution as well as speed."
– Just three manufacturers –
"The White House… is considering all sorts of options for helping parents, which is good," Amanda Starbuck, a research director at the Food & Water Watch group, a food safety NGO, told AFP.
She said the crisis was indicative of the problem with extreme concentration throughout the food production chain.
Three US companies control 95 percent of formula sales, according to Starbuck.
"It matters a little less if… we're talking about soda or chips. But it matters a lot more when we're talking about essential things like milk," she said.
The current situation is the result of a decades-long movement. The concentration has benefited US companies that, in the absence of competition, have been able to agree on prices among themselves, Starbuck explained.
"But the blame is not completely on these companies," she said. "Why has our government allowed for… just three companies to control so much?"
Not to mention that the companies' giant size does not make them more efficient.
"It's not efficient when there's a single recall that affects every single parent across the country who needs to feed their child," she said.
Starbuck said it's time to turn back the clock, even if it means dismantling the huge corporations.
"What we need to do now is pass comprehensive antitrust legislation in order to better scrutinize companies, to break up companies that have gotten so big that they're abusing their market power," she said.
Ukraine's key IT sector booming despite Russian invasion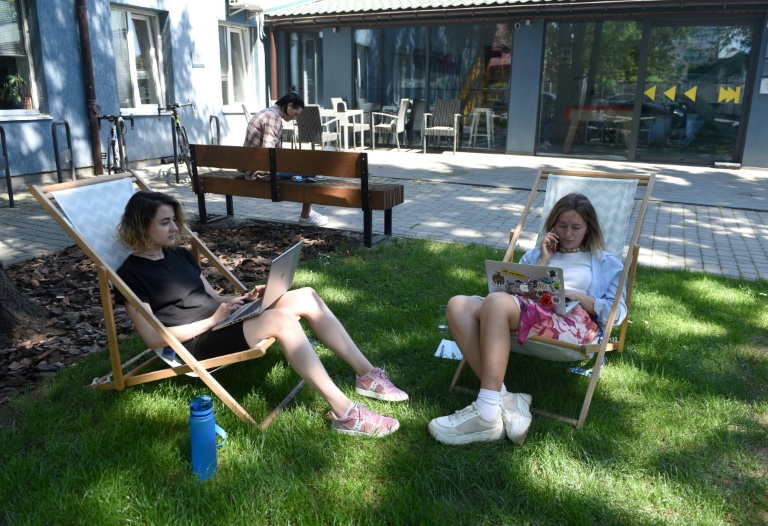 Ukraine's IT sector is booming despite the Russian invasion. Workers with stickers on their laptops recline on beach chairs outside a warehouse for start-ups in the east Ukraine city of Lviv giving off major Silicon Valley vibes.
But the atmosphere inside is different.
Through the glass doors of the complex, young Ukrainians zig-zag between stacks of bulletproof vests and cardboard boxes filled with helmets ready for the front.
They are part of Ukraine's burgeoning tech sector which was forced to adapt after Russia's invasion and has become key to supporting the war effort.
"Most tech companies had developed contingency plans" in case of war said Stepan Veselovskiy, the head of the "IT Cluster Lviv" community.
He told AFP that companies transferred servers to secure locations and established back-up systems outside the country before Russia invaded on February 24.
When Russian bombing started, IT companies shut offices in the capital Kyiv and eastern city of Kharkiv and engineers found refuge in western Ukraine or Poland next door.
Veselovskiy said there were already around 500 tech companies in Lviv before the war but now estimates that 80 percent of the sector is in the western city. 
One is Infopulse, which provides various digital services to mainly European customers.
It brought 300 of its 2,300 employees to Lviv, where it has offices in one of the city's few buildings equipped with a bunker.
There are bunk beds and stable internet underground so employees to continue working in the event of an air raid.
There are also generators in case Russian forces target power stations and terminals for Elon Musk's Starlink internet service.
"Even in the most drastic conditions, business can continue," regional manager Ivan Korzhov said. 
They can even thrive. 
– Tech army –
Since the start of the war, Infopulse has gained four new customers and in April — the second month of the Russian invasion — it created 25 new jobs in Ukraine.
It is not the only tech company in Ukraine to do so. 
Veselovskiy says February — when Russia attacked — was a historically good month for Ukraine's tech sector and its estimated 200,000 employees. 
"It slowed down a bit in March, but we are very optimistic for the future because the war doesn't stop us from growing," he said.
This is a stark contrast to other industries, battered by the invasion. Exports for traditional sectors such as steel and agriculture have collapsed.
But the tech sector, naturally, has not been affected by the destruction of bridges, roads or the blocking of ports. 
It has, according to Veselovsky, made more than $2 billion since the start of the war and has become the country's leading exporter. 
"It's a good thing for Ukraine because we generate income in dollars every month when the country really needs it," Korzhov said.
"We pay our taxes and give a lof of money" to the government. 
The IT Cluster Kyiv has already allocated $2 million, mainly to buy equipment for Ukrainian soldiers.
That's how its offices ended up looking like an army depot.
The sector has also offered its brightest to help the military.
Softserve — one of Ukraine's biggest tech companies — has worked on the military's websites for free and IT Cluster Kyiv modernised one of the military's command centres.
Infopulse also participates in a joint project by the Ukrainian army and the ministry of digital transformation.
"Specialists in tech and cybersecurity work with the government on the information front," its regional manager Korzhov said. 
He then repeated a popular slogan in Ukraine: "We are not waiting for peace, but for victory."
US baby formula shortage could last for some time: official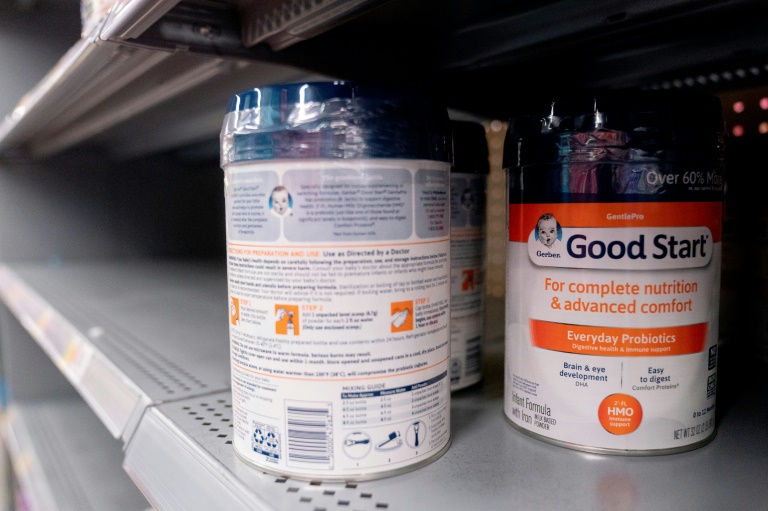 The nationwide shortage of baby formula in the United States could last for some time, a top White House economic adviser cautioned on Friday. 
The problem "is not going to solve itself in a day or week," Brian Deese told CNN. 
US families have grown increasingly desperate for formula amid a perfect storm of supply issues compounded by a massive recall.
While he would not offer a specific timeline, Deese said, "We are looking at every possible angle that we can to try to address this issue."
The average out-of-stock rate for baby formula last week hit 43 percent, according to Datasembly, which collected information from more than 11,000 retailers.
The scarcity initially was caused by supply chain problems and labor shortages, but the problem has been worsening since February 17 when manufacturer Abbott announced a "voluntary recall" for formula made at its factory in Michigan after the death of two infants,.
That recall included Similac, a brand used by millions of American families.
A subsequent investigation cleared the formula, but production has yet to resume.
"We've got to see how this progresses in real time," Deese said.
It is the latest crisis to confound President Joe Biden's push to get the US economy on sound footing amid the highest inflation in four decades and the ongoing global supply chain bottlenecks.
The United States produces about 98 percent of the formula it consumes, and the Biden administration plans to increase imports of the powdered milk.
"The most important step that we can take right now is to give retailers more flexibility on the types of formula that they can sell, and consumers more flexibility for the types that they can buy," Deese said. 
Officials also are working with manufacturers and he noted that domestic output has been recovering. 
Over the past month "there has been more production of formula than there was in the weeks preceding the recall," Deese said.
Stocks bounce after Fed boss calms nerves over rates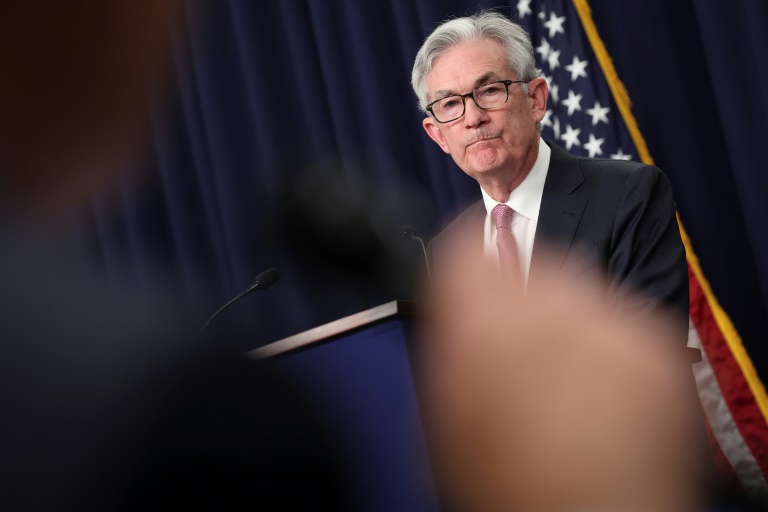 The rebound on global stock markets extended further Friday on easing fears about the pace of interest rate rises in the United States that are aimed at bringing down the country's highest inflation in decades.
Wall Street opened higher with the Dow up 0.8 percent.
European equities were up more than one percent in afternoon trading following solid gains in Asia. 
Stocks have suffered sharp losses this week, particularly on Wall Street, as investors also sought safety amid the Ukraine war and China's Covid lockdowns.
"Investors are continuing to wrestle with worries over inflation as the oil price climbs back up again and supply concerns resurface amid ongoing geopolitical tensions," noted Susannah Streeter, senior investment and markets analyst at Hargreaves Lansdown.
Stocks have tumbled for much of this week on fears the Federal Reserve was planning to lift US interest rates by 75 basis points at a single meeting.
However, equities on Friday staged "a relief rally" after Fed boss Jerome Powell calmed nerves over the potential hefty increase, said Jeffrey Halley, analyst at OANDA trading group. 
"The rally today looks more like a technical rebound after a torrid week than a structural turn in sentiment," he added.
Analysts have also pointed towards positive developments in China.
"Global sentiment seems to be getting some relief as China officials suggested that Covid-related lockdowns — which have been another source of uneasiness — may be set to ease," analysts at Charles Schwab investment bank said.
Oil prices pushed higher Friday after much volatility, while the euro struck a new five-year low against the dollar.
Bitcoin held above $30,000, a day after the cryptocurrency slumped under $27,000, its lowest level since late 2020.
Its crash this week was fuelled by the collapse of two so-called "stablecoin" cryptocurrencies — TerraUSD and Tether — which proved to be anything but stable, leaving investors panicked. 
On the corporate front, Twitter's share price plunged after Elon Musk said he was putting a temporary halt on his much-anticipated deal to buy the social media giant.
It was down 10.7 percent at $40.27 after around 10 minutes of trading.
"Twitter deal temporarily on hold pending details supporting calculation that spam/fake accounts do indeed represent less than 5% of users," he wrote on the platform.
Musk, the world's richest man and founder of automaker Tesla, had made the eradication of spam accounts and bots one of the centrepieces of his proposed $44 billion takeover of Twitter.
– Key figures at around 1330 GMT –
London – FTSE 100: UP 1.8 percent at 7,362.78 points
Frankfurt – DAX: UP 1.3 percent at 13,922.93
Paris – CAC 40: UP 1.7 percent at 6,309.49
EURO STOXX 50: UP 1.5 percent at 3,668.92
New York – Dow: UP 0.8 percent at 31,975.41 
Hong Kong – Hang Seng Index: UP 2.7 percent at 19,898.77 (close)
Shanghai – Composite: UP 0.9 percent at 3,084.28 (close)  
Tokyo – Nikkei 225: UP 2.6 percent at 26,427.65 (close)
Brent North Sea crude: UP 2.7 percent at $110.31 per barrel
West Texas Intermediate: UP 3.0 percent at $109.26 per barrel
Euro/dollar: DOWN at $1.0376 from $1.0382 at 2100 GMT Thursday
Pound/dollar: DOWN at $1.2196 from $1.2199
Euro/pound: UP at 85.11 pence from 85.08 pence
Dollar/yen: DOWN at 129.01 yen from 129.97 yen