Lack of competition fueled US baby formula shortage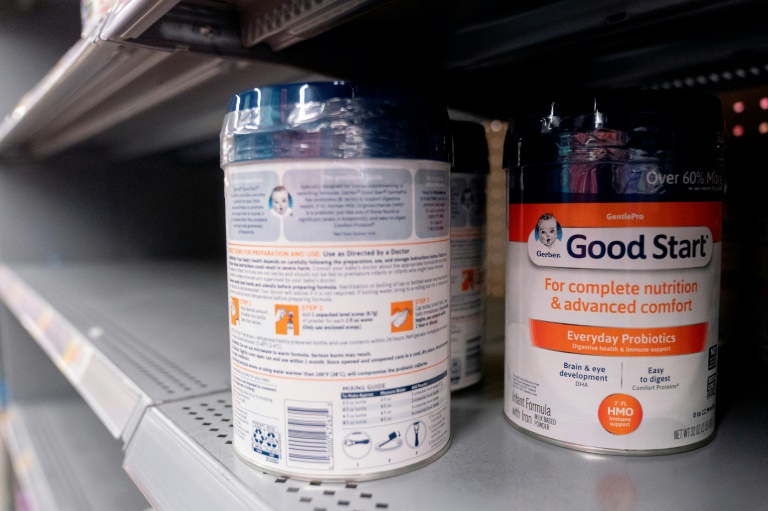 There's no end in sight to America's shortage of baby formula — and the crisis has highlighted the lack of competition that has spread to all parts of the US economy, even essential ones such as food for infants.
The problem "is not going to solve itself in a day or week," Brian Deese, a top White House economic advisor, told CNN Friday.
He was unable to say how long the crisis would last.
Initially caused by supply chain blockages and a lack of production workers due to the pandemic, the shortage was exacerbated in February when, after the death of two infants, manufacturer Abbott announced a "voluntary recall" for formula made at its factory in Michigan and shut down that location.
The shortage has left many parents frantic and fearful their infants may starve. Formula is a necessity for many families, particularly in low-income households where mothers have to return to work almost immediately after giving birth and cannot breastfeed.
A further issue is that prices for the formula that remains have skyrocketed.
An investigation by the US Food and Drug Administration (FDA) cleared Abbott's formula but made 483 "observations" about the factory, Abbott said in a statement Friday.
"We immediately began implementing corrective actions and subject to FDA approval, we could restart our Sturgis, Mich., site within two weeks," the company said.
The FDA promised to announce plans next week that would allow, among other things, the import of formula produced overseas.
– 'Matter of weeks' –
The FDA currently bans most foreign infant formula, including products made in Europe, not because of health concerns but due to labeling and packaging standards.
"We believe these and other ongoing efforts will help dramatically improve the supply in the US in a matter of weeks," FDA head Robert Califf said Friday on Twitter.
US President Joe Biden also said it "will be a matter of weeks or less" to start fully refilling shelves.
He said that stock levels in stores had begun to stabilize this week.
According to the data collection agency Datasembly, as of Tuesday, 43 percent of the usual formula supply was out of stock, up 10 percent from the April average.
Deese stressed that safety was key in solving the formula shortage and said that Biden's administration had been running on all cylinders to try and provide enough supply.
Accused of a wait-and-see attitude or even indifference, the White House unveiled some measures Thursday to tackle the issue, but the scope seemed limited.
Biden said Friday that his administration had intervened as soon as it was aware of the problem, but that they had to "move with caution as well as speed."
– Just three manufacturers –
"The White House… is considering all sorts of options for helping parents, which is good," Amanda Starbuck, a research director at the Food & Water Watch group, a food safety NGO, told AFP.
She said the crisis was indicative of the problem with extreme concentration throughout the food production chain.
Three US companies control 95 percent of formula sales, according to Starbuck.
"It matters a little less if… we're talking about soda or chips. But it matters a lot more when we're talking about essential things like milk," she said.
The current situation is the result of a decades-long movement. The concentration has benefited US companies that, in the absence of competition, have been able to agree on prices among themselves, Starbuck explained.
"But the blame is not completely on these companies," she said. "Why has our government allowed for… just three companies to control so much?"
Not to mention that the companies' giant size does not make them more efficient.
"It's not efficient when there's a single recall that affects every single parent across the country who needs to feed their child," she said.
Starbuck said it's time to turn back the clock, even if it means dismantling the huge corporations.
"What we need to do now is pass comprehensive antitrust legislation in order to better scrutinize companies, to break up companies that have gotten so big that they're abusing their market power," she said.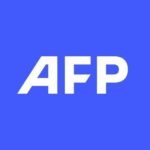 With 2,400 staff representing 100 different nationalities, AFP covers the world as a leading global news agency. AFP provides fast, comprehensive and verified coverage of the issues affecting our daily lives.
Biden signs major semiconductors investment bill to compete against China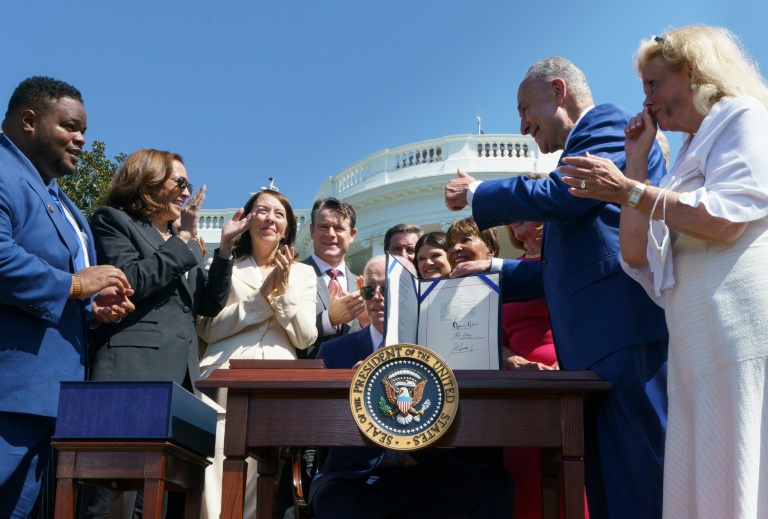 President Joe Biden signed into law Tuesday a multibillion dollar bill boosting domestic semiconductor and other high-tech manufacturing sectors that US leaders fear risk being dominated by rival China.
The Chips and Science Act includes around $52 billion to promote production of microchips, the tiny but powerful and relatively hard-to-make components at the heart of almost every modern piece of machinery.
Tens of billions of dollars more are allocated for scientific research and development.
The White House says the government commitment to bolstering high-tech industries is already drawing in large-scale private investors, with some $50 billion in new semiconductor investment alone. The lion's share of that is a plan announced by US firm Micron to put $40 billion into domestic expansion by 2030.
Biden said at a White House speech that the cash injection from the Chips Act will help "win the economic competition in the 21st century."
Entrepreneurs are "the reason why I'm so optimistic about the future of our country," he said, and "the Chips and Science Act supercharges our efforts to make semiconductors here in America."
One of the Democrat's key themes since he took office has been the need to revamp US leadership in cutting-edge innovation and rebuild the homegrown industrial base in the face of China's mammoth state-backed investments.
Semiconductors are of particular concern because they are vital to everything from washing machines to sophisticated weapons and nearly all are made abroad.
Although the semiconductor was invented in the United States, the country only produces around 10 percent of global supply, according to the White House, with some 75 percent of US supplies coming from east Asia.
Biden is also counting on the Chips Act to generate enthusiasm among voters, as his Democratic party tries to defend a thin congressional majority from a Republican takeover in this November's midterm elections.
He told Americans that studies show the expansion of factories will create around a million construction jobs over the next six years — and these will be "union jobs" that pay "the prevailing wage."
On Wednesday, Biden will sign another bill increasing funding for military veterans exposed to toxins. Like the Chips bill, this won bipartisan support in the usually bitterly divided Congress.
Shortly, Biden is also expected to be signing an enormous domestic investment bill — backed only by Democrats — aimed at fighting climate change and reducing health care costs.
Reflecting on the string of successes in Congress and the sudden momentum for his long stalled agenda, Biden predicted that "people will look back at this week and all we passed, and all we moved on, that we met the moment at this inflection point in history."
"We bet on ourselves, believed in ourselves and recaptured the story, the spirit and the soul of this nation," he said.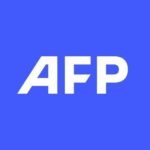 With 2,400 staff representing 100 different nationalities, AFP covers the world as a leading global news agency. AFP provides fast, comprehensive and verified coverage of the issues affecting our daily lives.
US regulators clear Boeing to resume 787 deliveries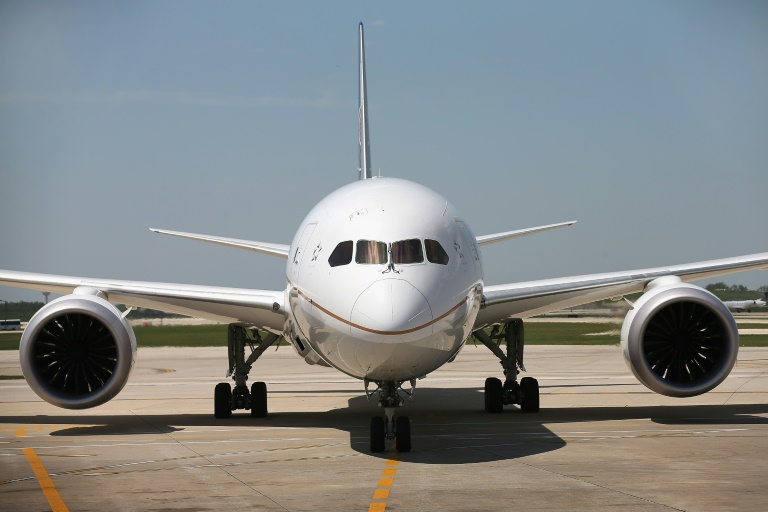 After more than a year, aviation giant Boeing will be allowed to resume deliveries of its 787 Dreamliner aircraft "in the coming days," after the company made changes to its manufacturing process, US air safety regulators announced Monday.
Deliveries of the top-selling widebody plane have been halted since spring 2021, so the news will be welcomed by US airlines and travelers who have suffered from massive delays and canceled flights in recent weeks, partly due to the shortage of aircraft.
"Boeing has made the necessary changes to ensure that the 787 Dreamliner meets all certification standards," the Federal Aviation Administration said in a statement.
The plane's travails date to late summer 2020, when the company uncovered manufacturing flaws with some jets. Boeing subsequently identified additional issues, including with the horizontal stabilizer.
The difficulties curtailed deliveries between November 2020 and March 2021. Boeing suspended deliveries later in spring 2021 after more problems surfaced.
Acting FAA Administrator Billy Nolen met with safety inspectors in South Carolina last week to confirm they were satisfied with the company's improvements, which were made to ensure they comply with standards and to identify potential risks after defects were uncovered on the plane.
"The FAA will inspect each aircraft before an airworthiness certificate is issued and cleared for delivery," the statement said. "We expect deliveries to resume in the coming days."
– Cleared for takeoff –
A company spokesman told AFP that Boeing will "continue to work transparently with the FAA and our customers toward resuming 787 deliveries," but did not confirm the firm had received final FAA approval.
During a July 27 earnings conference call, Chief Executive Dave Calhoun described the company was "on the verge" of garnering approval, though he declined to give a precise target date.
At the end of June, Boeing had 120 Dreamliner planes in inventory and was producing the jet "at very low rates," the company said in a filing.
The company's stock price gained ground on the news, closing 0.5 percent higher.
Inability to deliver the Dreamliner has dragged down Boeing's profits, which plunged 67 percent in the second quarter. And the manufacturing changes have led to billions in additional costs for the company.
The firm has delivered just over 1,000 of the planes since it was first introduced in 2004.
The enhanced regulatory scrutiny of the 787 and other Boeing planes comes on the heels of a pair of crashes in 2018 and 2019 on the 737 MAX, which led to aircraft being banned from the skies globally for more than a year.
But the MAX has since returned to service, enabling Boeing to ramp up production of the planes, collect meaningful revenues and announce significant new orders at the Farnborough Airshow earlier this month.
Even so, Boeing's backlog of orders in the pipeline lags behind that of archrival Airbus.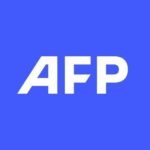 With 2,400 staff representing 100 different nationalities, AFP covers the world as a leading global news agency. AFP provides fast, comprehensive and verified coverage of the issues affecting our daily lives.
No recession in Switzerland this year: chief economist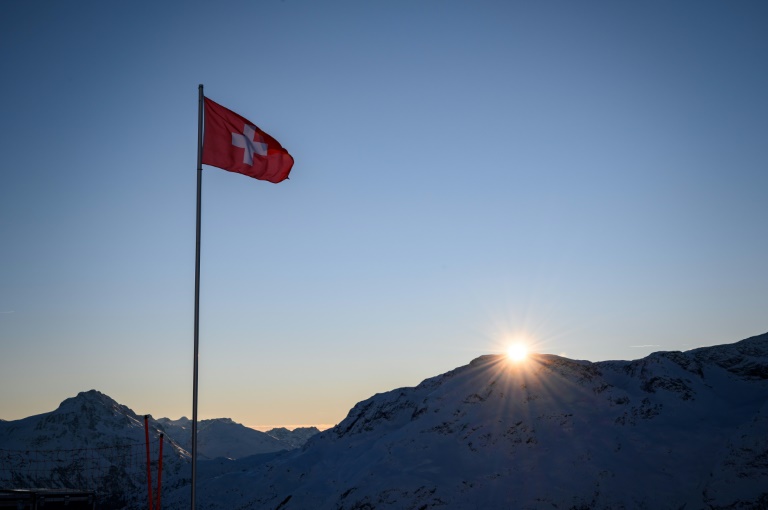 Switzerland does not expect to dip into recession this year despite the threat of an energy supply squeeze, the government's chief economist said Sunday.
The Swiss economy is "doing well" despite the impact of the war in Ukraine on energy prices, Eric Scheidegger told the SonntagsZeitung newspaper.
He said it was down to companies to steel themselves for the possibility of power shortages in the winter months.
"We may have to revise our economic forecast downwards for next year. The revised forecast will be published on September 20. However, we do not expect a recession for this year," Scheidegger said.
"We run the risk of an energy supply bottleneck in winter. If there are persistent production interruptions in the EU and we ourselves have a gas shortage, it becomes problematic.
"In our negative scenario, we expect zero growth for 2023 instead of growth of almost two percent."
Despite the threat of power shortages and the effects of the war in Ukraine, Scheidegger does not see a serious economic crisis heading towards Switzerland.
"At present, the economy is still doing well. Current indicators show that the economy in this country also developed well in the second quarter — after the outbreak of the war in Ukraine," he said.
"Economic support measures such as general perks or tax relief are currently therefore neither necessary nor helpful," he added.
– 'Foreseeable events' –
Scheidegger said the Swiss economy was less susceptible to high energy prices than other European countries as gas accounted for only five percent of its total energy consumption.
He said the government would discuss possible measures to curb high energy prices in the coming weeks, which could involve reducing health insurance premiums for low-income households.
The State Secretariat for Economic Affairs official said the help for businesses during the Covid-19 pandemic could not become the norm during economic downturns.
"It's been known since spring that there can be a power shortage in winter. Companies have time to prepare for this," he said.
"Companies can, and must, take this operational risk into account… it is up to companies to prepare for foreseeable events."
As for inflation, he said Switzerland was "an island of bliss" compared to the United States, and inflation was likely to fall before the end of the year.
"At 3.4 percent, inflation is much lower here than in other countries.  Core inflation — inflation excluding fresh food, energy and fuel — is at two percent," he said.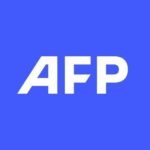 With 2,400 staff representing 100 different nationalities, AFP covers the world as a leading global news agency. AFP provides fast, comprehensive and verified coverage of the issues affecting our daily lives.